Combating Rising Suicide Rate
The recent revelation by the World Health Organisation (WHO) that one person commits suicide globally every 40 seconds is not just alarming and frightening but a curious shock to mankind.
Perhaps that informed the reason why the United Nations (UN) declared September 10 every year as World Suicide Preventive Day to sensitise the global community on what is clearly considered in certain quarters as a clear and present danger to humanity.
Statistics from WHO indicated that about 800,000 people die yearly to suicide globally, the second leading cause of death among young people aged 15-29 years, after road mishaps and accidents.
The global suicide watchdog, the International Association for Suicide Prevention while commemorating the event last week explained that the main aim and focus of epoch is to highlight the most essential ingredients for effective global suicide prevention and to encourage people to spread awareness about suicide prevention.
WHO's Director General, Dr Tedros Adhanom Gbebreyesus, reportedly enthused while celebrating the day that "every death is a tragedy for family, friends and colleagues" but suicide appears to be more tragic than other deaths, yet suicides are preventable.
Gbebreyesus noted that the right path to follow would be for all countries to incorporate proven suicide prevention strategies into their national health and education programmes in a sustainable manner and process.
The Tide notes that suicide cases involve the youths mainly while 79 percent of world's suicides occurred in low and middle-income countries. Suffice it to say that high-income nations had the highest rate at 11.5 per 100,000 persons.
Gladly, despite efforts at national, regional and global levels to curb the menacing trend in suicide rate, Facebook had joined the advocacy in reducing the anomaly. The social media platform announced changes to its policies that are geared towards improving how it handles suicide and self-injury content, which includes a new suicide prevention page that features resources for those going through difficult times.
Besides sectoral efforts to address the global challenge, we think that a more holistic approach is required to stem the trend. Government at various tiers must do the needful by striving to provide the basic necessities of life for the populace, especially the youths who tend to take their lives due mainly to frustration.
Moreso, the family system and pattern need services overhaul. A situation where parents abandon the home, the nucleus of the society, is indeed impacting negatively on the children who are left alone without parental guidance, supervision and direction.
It is our candid opinion that religious bodies and other stakeholders should play critical roles in inculcating the right values and norms in children. The present young generation should not be subjected to excruciating experiences in which they are left with no other option than to contemplate suicide or self-inflicted injury.
Suicide is preventable and could be curbed, if not completely stopped, if only all stakeholders – parents, schools, churches, government, non-governmental organisations, the media, counsellors, among others do the needful by showing love, care and compassion to the youths, particularly the needy or those in very dire situations.
Any society that does not empathise and care for the less privileged ones is not worth its onions and except and until people begin to look out for one another, society may continue to record more suicide cases in future.
The Tide implores those contemplating suicide to have a re-think because, perhaps, except death, all other human challenges have solutions, one way or the other. It is, indeed, only death that has no option and, therefore, cannot be the path to follow. There is always light at the end of the tunnel.
Society should muster sufficient will power to deal with life stresses emanating from financial crisis, relationship break-up or chronic pains and illnesses most of which originate from disaster, conflict, abuse, loss, sense of isolation or discrimination which are associated with suicide behaviour.
Self-poisoning with pesticides, firearms, hanging and consumption of chemical substances and self medication are among the commonly used suicide methods and the media must join in the advocacy to report responsibly the implications of such self-inflicting tragedies.
It is our view that surveillance and monitoring of suicide behaviours will go a long way in meeting the global target of reducing the suicide rate.
2020 Budget: Matters Arising
Not satisfied, some economic experts and the political class have since expressed concern over the N10.33 trillion budget recently presented by President Muhammadu Buhari to the joint session of the National Assembly for the 2020 fiscal year, describing the oil benchmark at $57 per barrel and crude oil production of 2.18 million bpd as unrealistic.
President Buhari had presented a budget indicating recurrent expenditure of N4.88 trillion and N2.14 trillion of capital expenditure in the figures based on $57/barrel oil price and 7.5 percent VAT.
Allocations to some MDAs are as follows: Works and Housing – N262 billion, Transportation – N123 billion, UBE – N112 billion, Defence – N100 billion, Agriculture – N83 billion, Water – N82 billion, Niger Delta – N81 billion, Education – N48 billion, Health – N46 billion, NEDC – N38 billion, SIP – N30 billion, FCT – N28 billion, Power – N127 billion, NDDC -N80.88 billion and Zonal Intervention Projects – N100 billion.
Buhari also put the Federal Government's estimated revenue in 2020 at N8.155 trillion, comprising oil revenue of N2.64 trillion, non-oil tax revenues of N1.81 trillion and other revenue of N3.7 trillion.Other estimates are N556.7 billion for statutory transfers; N2.45 trillion for debt servicing and provision of N296 billion as sinking fund.
The 2020 budget is based on an oil production estimate of 2.18 million barrels per day, oil price benchmark of 57 dollars per barrel and an exchange rate of N305 to a dollar. Other benchmarks are real Gross Domestic Product (GDP), growth rate of 2.93 percent while inflation rate "is expected to remain slightly above single digits in 2020."
While condemning the Federal Government's decision to base the estimated revenue from Value Added Tax (VAT) in 2020 on 7.5 percent instead of five percent, economic analysts also decried the abysmal allocations to agriculture, health, education and the Social Investment Programme.
The Tide aligns itself with the fears expressed by pundits that the paltry sums allocated to vital sectors portray continued downward trends in the allocations to these key sectors that have direct bearing on the living standard of the citizenry and should be reviewed.
It is pertinent to make provisions for the adequate funding of Agriculture, Health and Education sectors given their strategic importance. Agriculture employs up to 80 percent of the population, especially in the informal sector, where the majority of the small-scale food producers are women farmers.
Similarly, the health sector requires improved funding, as our health centres, maternities and hospitals lack basic essential facilities and drugs and evidence has shown that increased investment in these pro-poor sectors has a strong impact on poverty and inequality reduction, while simultaneously creating employment opportunities.
Furthermore, the set parameters for the 2020 proposal remain unrealistic given the volatility in the global oil market and the increasing insecurity across the country. Oil benchmark at $57 and the crude oil production of 2.18 million bpd are unrealistic.
While we welcome the estimated revenue of N8.155 trillion for 2020, and expect that it will be vigorously pursued, we hope that with the new Finance Bill to be submitted by the President, the review of the domestic tax policy will likely lead to improved revenue over the period.
However, The Tide is worried that the 2020 budget proposal continues to deepen the huge gap between the capital and recurrent expenditures. Given the teeming population, we opine that the capital expenditure proposal for 2020 of N2.46 trillion, about 24 percent of aggregate projected expenditure compared to the recurrent proposal of N4.88 trillion is not good enough for a country with a high demand for infrastructural development.
We are equally worried about the paltry allocations to the Niger Delta Development Commission (NDDC) and the Niger Delta Ministry responsible for the welfare of the Niger Delta people. We expect more attention to be paid to the completion of road infrastructures such as the East-West Road, Bonny-Bodo Road and adequate funding of the Amnesty Progromme.
While we commend the tireless effort of the government in the early presentation of the 2020 budget proposal to the joint sitting of the National Assembly, we are worried about the slow implementation of the 2019 budget owing to low-level revenue generation, aggregating N2.04 trillion as at June 2019 and amounting to only 58 percent of the 2019 budget target.
Even more worrisome is that N3.39 trillion has been spent out of the N4.46 trillion budgeted for recurrent expenditure as at June 30, 2019, while only N294.63 billion was released for capital expenditure as at September 30, 2019. This has a major implication to the infrastructural development of the country, meaning that we continue to consume far more than we invest.
We, therefore call on the National Assembly to take a bold step in correcting the inherent inequality in the pattern of allocations in the 2020 budget proposal, with specific reference to the allocations for the agencies for the development of the Niger Delta, agriculture, health, education and the National Social Investment Programme (NSIP). These allocations need to be improved upon.
Also, as much as it is important for the government to increase its tax revenue, increasing VAT is not the right way to go. VAT is a multi-level tax on consumption and the burden rests on the final consumer and not the business; so the people are the ones who will bear the brunt of the increase. It is on this premise that we demand a review of proposal of any form of increase on VAT.
NASS: Beyond Okorocha's Proposal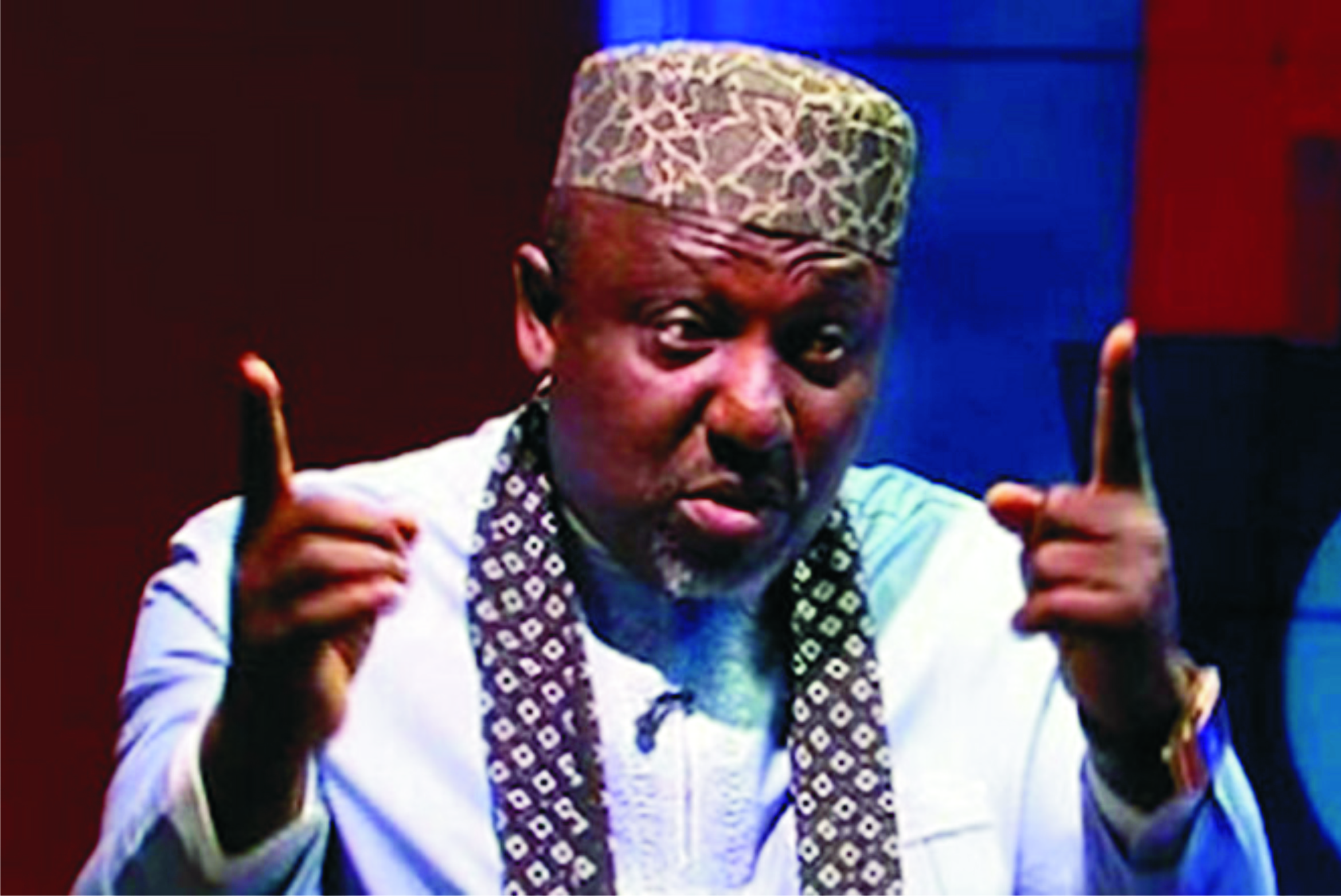 Barely two days after Nigerians marked the 59th Independence Anniversary of the country in a razzmatazz of angst over rising insecurity, economic disparity and inflated cost of governance; amid political leaders' charge for more sacrifices from the impoverished population, the Chairman, Senate Committee on Culture and Tourism, Owelle Rochas Okorocha, raised the hope of many when he lamented that the cost of running the government was too high, and proposed a cut in the number of legislative representation for each state at the National Assembly to only one Senator and three House of Representatives members.
The former Imo State Governor, who said this while contributing to the debate on the report of the 2020-2022 Medium Term Expenditure Framework (MTEF) and Fiscal Strategy Paper (FSP) at plenary, noted that the reduction from each state will help cut cost and ensure effective representation. He reasoned that what three senators and several Reps members can do for a state (presently), the four lawmakers he is advocating for can do (even better if they are serious about representing the interests of their constituents).
"We can't keep doing the same thing and expect different thing to happen… There is need for constitutional amendment. Rather than engaging many people in politics, we can have few in the National Assembly while others can venture into other sectors… I will present a bill on it based on the mood of the National Assembly. Whether it starts now or later, we must do things differently", Okorocha argued.
The Tide completely agrees with Okorocha that reducing the number of Senators to 37 and Reps members to 108 from the existing 109 and 360, respectively, would significantly reduce the cost of governance and free scarce revenues for government to invest into other sectors such as agriculture, education, health, among others, to boost economic growth, without diminishing the legislature's contributions to good governance and national development.
Every well-meaning Nigerian agrees that the allocation of N125 billion (previously N150 billion) is annoyingly unreasonable for 469 lawmakers in a country where that same amount constitutes the budget of no fewer than two states, with a combined population of about 10 million. This is even more disturbing when it is realised that the country has N10.3 trillion in the 2020 national budget just submitted by President Muhammadu Buhari to the lawmakers to provide infrastructure in 36 states plus FCT and other services for over 195.6 million people. This is why Okorocha's proposal feeds into the argument in some quarters that politicians are the main reason why Nigeria is not advancing in many areas and poverty is wiping away the middle class and eating deep into the larger population, with 469 lawmakers alone pocketing about 1.21 per cent of the budget while allocations to education stand at N159.79 billion and health a mere N90.5 billion.
Of course, the National Institute of Legislative Studies' recent disclosure of the mind-boggling emolument of National Assembly members justifies our support for Okorocha's proposal. According to NILS, a senator's annual basic salary is N2,026,400,00, while a Reps member gets N1,985,212, 50 per year, in addition to a bouquet of allowances which hike a senator's salary to N12, 902, 360.00 and a Reps member's to N9,525,985.50 annually, thus, forcing the Federal Government to spend N1, 406,357,240.00 on basic salary of 109 Senators and N3,428,994,780.00 on 360 Reps members in four years.
Beyond that, the lawmakers earn special amount in every four-year period on accommodation, vehicle loan/fuelling/maintenance, constituency staff, furniture, domestic staff, personal aides, entertainment, utilities, newspapers/periodicals, house maintenance, wardrobe, estacode, duty tour, and severance allowances, to the tune of N24,090,000.00 per Senator and N23,822,000.00 each Reps member, forcing the government to spend additional N2,625, 810,000.00 on 109 Senators and N8,575,920,000.00 on 360 Reps members. This brings the total expenditure on each Senator to N33, 992, 360 and N33, 347, 985, 50 on each Reps member, most of whom may not even sponsor one bill or motion in parliament. This is unacceptable in a country where over 91.8 million, representing 46.4 per cent of the population live in extreme poverty.
Indeed, playing Okorocha's script means that the lawmakers will reduce to 145, representing 69.1 per cent cut in the present number, and allowing about 324 redundant politicians to venture into other sectors. This will significantly reduce expenditures on politicians, and give government room to invest in critical sectors that will add value to the economy, improve security of lives and property, and boost national development. Realising this will be a game-changer. We, therefore, urge Okorocha to present the bill as quickly as possible, and also challenge the lawmakers to pass the bill with the urgency it deserves.
However, while cutting down the number of lawmakers could reduce the cost of governance, we also think that a constitutional amendment that provides for part-time legislators will give fillip to Nigerians' quest to restructure the government in such a way that it becomes more responsive to the yearnings of the people, particularly the minorities. We believe that a legislature that has the interests of Nigerians at heart would have the will and capacity to make constitutional amendments and legislation to give the people what they truly want to co-exist in peace, unity and prosperity, without necessarily leaving too many behind in anguish and bitterness. For us, this is just one bite of a large chunk but it will help in the long run.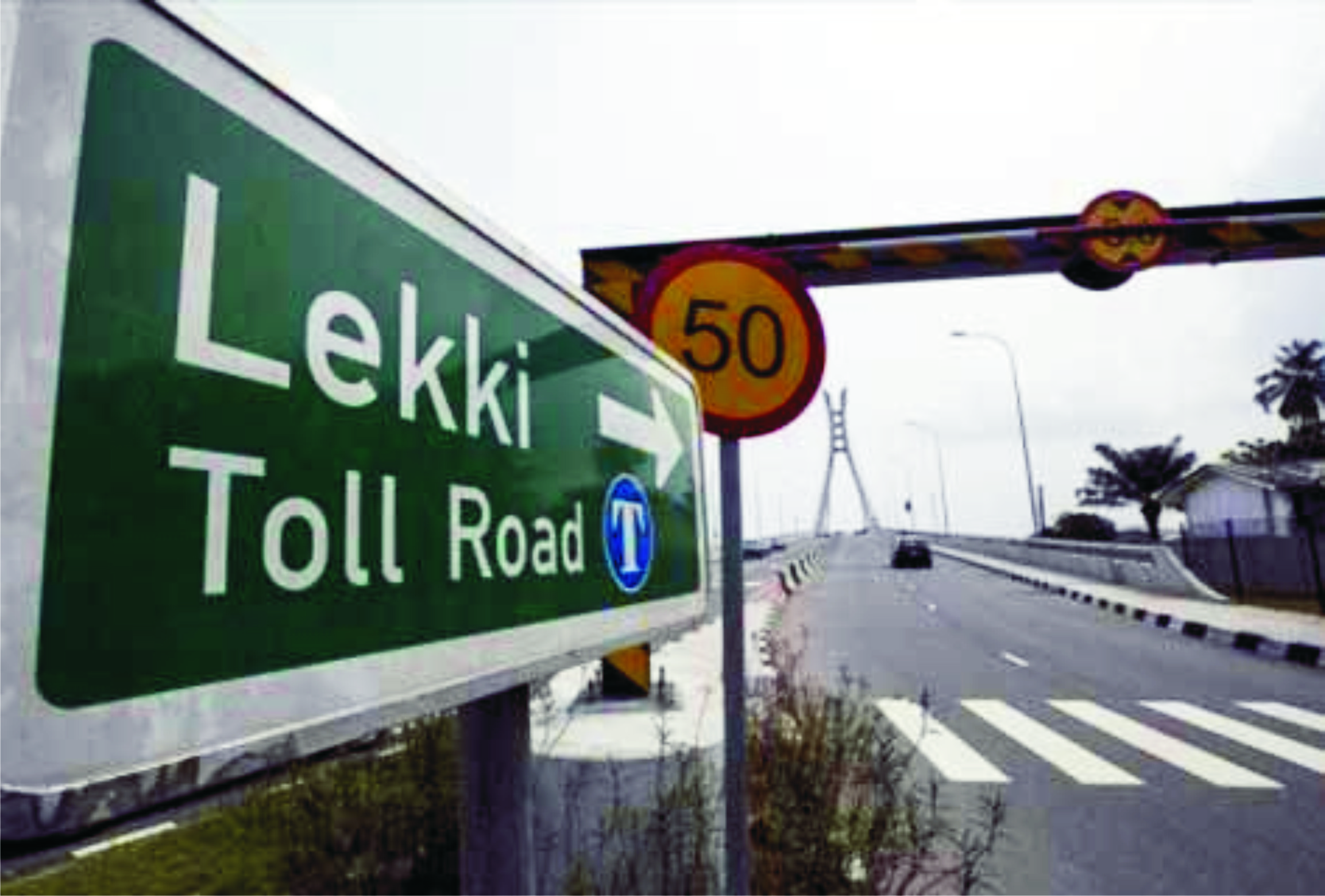 Ostensibly exploring ways and means of expanding its revenue profile and capital inflow, the Federal Government's recent pronouncement to re-introduce toll gate scheme on federal highways, with its inherent inflationary implications on prices of goods and services may not necessarily be the panacea to the nation's economic woes. Rather, it will further impoverish the masses who, from all indications and current realities, are already groaning and battling with life – no thanks to public policies that have made life nightmarish and gruesome.
Obviously, Nigerians are over-burdened and this perhaps informed the reason why the country is currently rated as "World's poverty capital" with over 100 million people living in less than one United States (US) dollar per day. Instead of government to decisively initiate welfare policies that could cushion the effects of near-strangulation of the masses, especially the middle class, it is rather opting for the worst.
It is against this backdrop that the proposed re-introduction of toll gates on our highways becomes curious, vexatious and unacceptable to all well-meaning Nigerians. Indeed, it is an over-kill on the masses as prices of goods and services will shoot up without commensurate palliatives to cushion the effects on the citizenry.
Worse still, the 2020 federal budget now before the National Assembly has failed to capture the controversial fuel subsidy, implying that pump price of petroleum products may be increased in the 2020 fiscal year. In essence, motorists, particularly commercial transporters will be forced to pay more – courtesy of toll gates and high fuel prices. What is more, the budget also jerked Value Added Tax (VAT) from five percent to 7.5 percent on non-oil tax revenue from which government expects N1.81 trillion in the next fiscal year.
While The Tide may not be totally against government initiative of funding the budget so as to reduce excessive borrowing which is impacting negatively on the nation's economy, it is our candid view that the Muhammadu Buhari-led administration must place the interest and well-being of Nigerians above other considerations. There, indeed, can be no country without its citizens. All public policies must, therefore, be tailored towards making the citizens vibrant, resourceful and self-sufficient.
Perhaps, that is why analysts and stakeholders think that government should take another look at the toll gates plan with a view to jettisoning the scheme till a later date. The Tide, indeed, agrees with this school of thought.
We recall that at the end of last week's Federal Executive Council (FEC) meeting, the Minister of Works and Housing, Babatunde Fashola said: "We expect to return toll plazas and have concluded designs for them". Though, Fashola did not give further details, it is quite understandable that in this era and time, when virtually all federal highways are in shambles, the right path to go should be to put these roads in good shape before executing the scheme.
The toll gate system was in place when the country's highways were in good shape but the administration of former President Olusegun Obasanjo stopped it in 2004 due mainly to corruption that rocked the scheme. And we think that for toll gates to resurface, government must ensure that all mechanisms are in place to ensure that the scheme will not go the way the last one went.
Whereas we subscribe to bolstering non-oil revenue base to finance critical sectors of the economy, especially addressing the country's huge infrastructural deficit, we think that it must be done with a human face. The poor, like the rich and wealthy all have natural rights that must be protected always as guaranteed by the 1999 Federal Constitution (as amended).
Let the return of toll plazas not be another platform for corruption, misappropriation and mismanagement of public funds. The sad experience of the scheme in the past is still very fresh in the consciousness of Nigerians and that was why former President Obasanjo scrapped it.
We wonder how President Buhari's self-professed inclination of lifting 100 million Nigerians out of poverty will work when the toll system will negatively impact on poor people who depend on goods and services for survival.
The major concern of any government worth its salt is the welfare of the people. The present administration should, therefore, prove to critics and cynics that it is not paying mere lip service to its social intervention programmes. Its welfare policies should not be seen as a Greek gift and this is why we say 'No' to the toll system for now.
Government should strive to block all leakages of revenue generation, particularly from wealthy Nigerians, to mop up funds for the public good. Moreso, deliberate efforts must be made to cut down on cost of governance through merging of some Ministries, Departments and Agencies (MDAs), some of which have duplicated responsibilities and functions, instead of the government deliberately over-burdening the citizenry through the toll system or other policies which are inimical to the public good.
Most importantly, the Buhari administration should leverage on expert advice on how to diversify the economy without much stress on the populace.