Leadership Issues In Ogoni's Dev
There is little doubt that the Ogoni nation is in dire straits since the agitation against environmental degradation and the subsequent clampdown by the Nigerian state. The ensuing genocide precipitated crisis in Ogoniland. Though the crisis left a sordid memory on the psyche of the people of the Niger Delta and Ogoni in particular, the events emanating from it are evident everywhere in the region. For most socio-political observers and leaders of thought, the present underdevelopment, violence, anti-social behaviour and brigandage in Ogoniland is a cocktail of political manipulations, international energy conspiracy and other latent social vices underpinning the crisis that stunted development in Ogoniland.
Before the advent of imperialist adventure by the British, there is no credible history or record that Ogoni people were ever conquered or colonized by any other group. Our first major international protest was to the Henry Willinks Commission of Inquiry into Minority Rights in 1958 and, three decades after Nigeria's political independence in 1960, Ogoniland had remained the most peaceful and industrialized area in Nigeria. Nigeria's economy was within this period dependent on Ogoni Division for hosting the first ever gas-fired electricity turbine in Afam commissioned in 1962 while Ogoni and Afam remained in darkness till 2007, the first crude oil refinery plant in Alesa Eleme in 1965, the first fertilizer plant commissioned in Onne in 1981, the first petrochemical plant in Akpajo, the first natural deep sea port in Onne, and over 97 oil wells spread over nine major flow stations of Bomu (Dere), Bodo West, Korokoro, Yorla, Ebubu and four other oil fields operated by Shell and Chevron, both multinational corporations exploiting hydrocarbons in the Niger Delta.
The operations of these corporations created an atmosphere of environmental terrorism, anxiety and fear of an imminent extinction among the natives. The apparent concern of environmental degradation was later confirmed by the UNEP Report on Ogoniland of August 2011. These fears and concerns were lodged with the state authorities and were met with force, leading to the death and displacement of thousands of indigenous Ogonis and a mass exodus. The rest, as you know is now the beginning of what pundits will refer to as failure of leadership in Ogoniland, a culture of divide-and-rule, skullduggery, decimation of Ogoni cultural values, manipulation, brigandage and the impending decadence and violence.
This unfortunate situation in Ogoni is now a subject of critical sociological analyses, academic debates and comments by strategic stakeholders on the possible way forward. This article is an attempt to contribute to that discourse giving an eye witness account of most of the events that took place in the last four decades.
Nigeria is in a deep moral dilemma from north to south and east to west. No zone or region is exempted. Ogoni, as an integral part of the South South zone, shares the same moral and ethical burden as the rest of the country. With decaying family values, lack of respect for the rule of law, no embedded national civic ethic, the debate on the future of our teeming youths in Nigeria and Ogoni in particular should engage the mind of all responsible Nigerians. Interestingly, most deontologists agree that the family, being the basic social institution, has the moral authority to mould the youth from infancy with virtue and love for one another. From the family, the government must lay an institutional framework for an ordered society based on equity, justice and freedom where security of lives and property will be guaranteed. Without good government, anarchy, fear and intimidation will continue to constrain our capacity to freely relate to one another and confront the challenges of developing Ogoniland.
When debates about our stunted development in Ogoniland is placed on a single variable like the government or family, we should realize that both the former and the latter operate within a geographical space and time. It is arguable that even the worst forms of government and governance, the interrelationship, interdependency and networking between individuals, families and society is inevitable to human survival and economic growth. Socialization of our society, basic education, virtue and moral upbringing may impact significantly on the level of development in any civilized society. As we continue to look upon leadership in terms of political office holders, we forget that politics is the mirror of the society.
Political office holders are recruited from family members within the society. A morally deficient society will throw up deficient political leaders and ineffective government. Politicians in Ogoni, as in some other parts of Nigeria, are like comedians who want to soothe the audience through temporal comical relief while the main problem remains unsolved. This is because most Ogoni people don't care about making sacrifices today for a better future. We prefer the intimidation of our neighbours to boost our ego; living a lavish and fake lifestyle of ostentation, pride, greed and avarice.
I was born in 1961, the year following our independence in oil-rich Dere community in present day Gokana local government, the heartland of Ogoni nation. As a young boy, I witnessed the bombing and destruction of the Bomu (Dere) flow station operated by then Shell BP. I also witnessed the horror of the Nigerian Civil War as my grand parents were terrified and hounded into exile as refugees. Our return home in 1970 was facilitated by the International Red Cross. It was during this period that the General Yakubu Gowon's policy of Reconciliation, Rehabilitation and Reconstruction (RRR) was implemented. Sadly, some of our leaders at various levels of the society conspired with the policy makers and the bureaucrats to subvert the process and the program failed to achieve the desired result.
The failure of the RRR policy was blamed on the military government, with the insinuation that a civil democratic government will solve all our problems and cure all the societal ills. For me, democracy is a process and not an event. It cures no problem of development. I heard my father complaining to a friend about his frustration to get some of our traditional rulers and leaders of thought to allow the huge compensation paid by Shell BP to be used to provide potable water and educational facilities for the Dere community but they preferred the tons of cash to be shared among some privileged membes of the community. I also witnessed, by the grace of God, most of these chiefs and leaders of thought languish in penury a few years later. This is the stack reality of our predicament to develop or make progress as a people.
Ogoni is in crisis, from the family to the larger society and leadership in all our social and political institutions. The truth, as you know, is often the first casualty in times of war, conflict or other internecine altercations. Those who try to uphold it are often branded as enemies of the people by a few vocal and powerful elites working for their selfish interests. The formation of the Movement for the Survival of Ogoni People (MOSOP) in 1988 was to address the apparent lack of focus and commitment by most of our community leaders to see the development of Ogoni in general as a major sacrifice without any option. The first shocker of my life as an elected councillor and vice chairman of the defunct Bori Local Government Council was the wrangling among elites in Ogoni when late Ken Saro-Wiwa was elected to lead our cultural assembly tagged Ogoni Central Union. The angst generated by the emergence of Saro-Wiwa against some of the Ogoni elites forced the change of the nomenclature of the organization to MOSOP, with Dr Garrick Leton as the consensus pioneer president and Saro-Wiwa as the spokesperson.
The anxiety generated by the emergence of leaders of the Ogoni Central Union and MOSOP even strengthened the enemies of the Ogoni people and frustrated our resolve to confront the challenges of development and progress in our homeland. This schism among the Ogoni elites further divided the Ogoni people and no one seems to think of Ogoni as a community of people, but will rather use any opportunity provided by the Ogoni platform for self aggrandizement and personal enrichment.
For Ogoniland to develop, all hands must be on deck. Progress and success must not be viewed from an individual level but should be seen as a collective effort, particularly those elected or appointed and vested with social capital to hold such office or position in trust for the Ogoni people. The people themselves must not encourage those in such position of public trust to accumulate wealth as some of our grand parents did during the 1970 oil blowout largesse that left their offsprings in abject poverty to this day. We must ensure that our children imbibe the right values and educate them beyond the formal classroom level. Our kids must be taught basic problem-solving skills of innovation, entrepreneurship, discipline, diligence and patience. We must inculcate realistic views of livelihood with a clear understanding that the major source of frustration comes from expectation.
As a people, can't we hold our community leaders and politicians accountable for the mismanagement of the huge oil spill payout in the seventies and other forms of government intervention that were placed under our care? Are we merely complaining and seeking for attention or relevance and acquiesce when we directly benefit from malfeasance? The hubris, greed and prejudice afflicting our people must be checked, our orientation towards life and one another must change; and our concept towards development as gift from outside must also change.
Development, economic and social progress is a deliberate and conscious human activity. It must be well planned and properly executed and sustained. We must realize that wealth is typically the result of savings and inheritance and can't be acquired or built overnight. We must also see human capital and wealth as a result of sound education, skill and talent. Trust which is essentially a social capital is lacking within our people, and can only be built through unity, strength, sincerity and quality of relationship among the elites in Ogoniland.
Our problem and solution is within us as individuals or groups congregating as a society. Indigenous contractors and service vendors must take responsibility and account for the unexecuted, abandoned and substandard contracts for the provision of some social amenities and critical infrastructure lacking in Ogoniland. Irate and restive youths demanding ransom or tribute before granting access to project sites must stop. Community leaders should be encouraged to demonise, stigmatise and shame any errant, deviant or anti-social behaviour that is not in sync with Ogoni values, culture and virtue. Community leaders must be courageous to question sources of overnight riches by disapproval or acceptance in the communities.
Hon. Mikko wrote in from PH.
Bernard Mikko
Law And Civil Demonstrations In Nigeria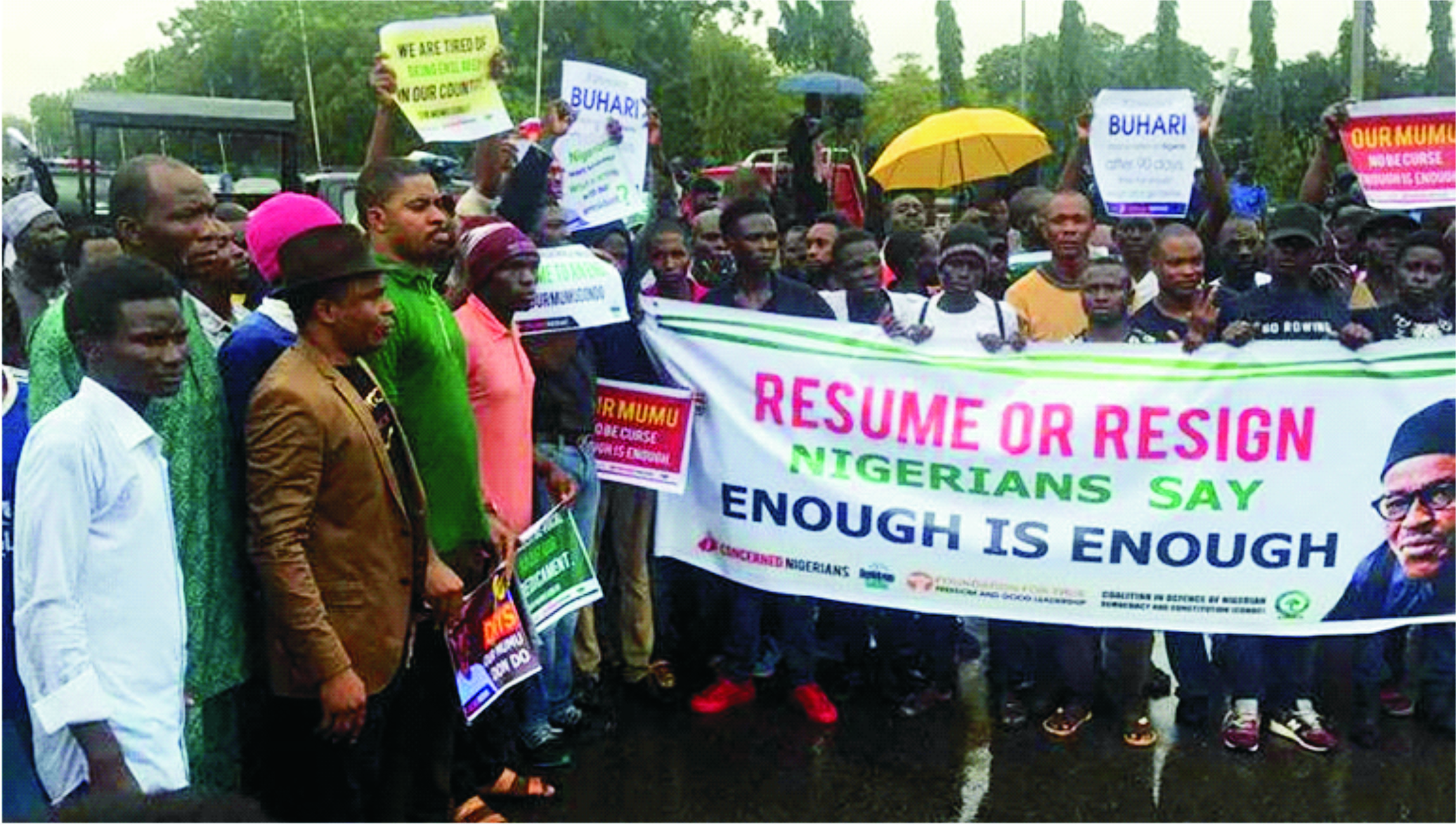 The Federal Government of Nigeria is a state based on the principles of democracy and social justice, where sovereignty belongs to the people.
Civil demonstrations or protests cannot be overemphasized in any state based on the principles of democracy and social justice.
The theory and practice of civil governance all over the world have endorsed and accepted civil demonstration as capstone in civil governance and, as such, ought to be protected and guided jealously. As a non-violent approach used as a feedback from the governed, over the impact of government policies and programs on the lives of the masses characterize democracy in civilized societies.
Civil demonstrations, as it were, have suffered tremendous setback in recent times. We shall take a chronicle of different occasions were this important component of democracy was abused and as a result threatened the rule of law in Nigeria's evolving democracy.
The Nigerian state has had several cases where the Nigerian Police disrupted political rallies, for instance on the 22nd day of September, 2003, the Police disrupted the rally organised by the defunct All Nigerian People's Party (ANPP) which disruption they justified by claiming that the organisers of the rally did not obtain police permit.
This reason was not genuine enough for General Muhammadu Buhari, as he then was, and other leaders of the party as they quickly sought for justice in a court of competent jurisdiction over the perceived denial of their group's fundamental right for assembly and expression in a suit filed at the Federal High Court Abuja, against the then Inspector General of Police, the claimants challenged the provision of the constitutionality of the public order Act relating to police permit. In a thoroughly examined judgment, the learned trial judge (Justice Chinyere J.) held that the police permit was inconsistent with sections 39 and 40 of the African Charter on Human and People's Right Act (Cap A9) Laws of the Federation of Nigeria, 2004.
The appeal filed against the judgment was dismissed. In affirming the decision of the lower court, Olufunmilayo Adekeye (JCA) , as he then was, after a critical examination, observed that "A rally or placard -carrying demonstration has become a medium of expression of views in current issues with regards to government and the governed in any given sovereign state, that it is the trend recognized and deeply entrenched in the system of governance in civilized societies and that it will not only be primitive but debasing and retrogressive if Nigerians continue to require a police permit before rallies and the civil demonstrations can be held".
With respect to the epochal judgment of the court of appeal and the expansion of the democratic space, the National Assembly was compelled to amend the Electoral Act to facilitate the observance of the people 's fundamental rights to freedoms of expression and assembly. Thus, section 94(4) of Electoral Amendment Act, 2001 stipulated that notwithstanding any order or any regulations made there under, or any other law to the contrary, the role of the Nigerian Police Force in political rallies and other non-violent civil processions shall be limited to the provision of adequate security for the protesters.
Another case of violation of the rights of protesters is the disruption and violent attack on the peaceful rally of "Our Mumu don do group" led by Charly Oputa. It was a violation of section 42 of the federation's constitution which has prohibited discrimination on the grounds of public opinions, as democracy admits of freedoms of expression. Therefore, the incessant disruption of public meetings and other forms of civil demonstrations by the Police and other security agencies is illegal and unconstitutional and against the progress of any developing democracy, such as the Nigerian state.
Furthermore, in a society where the rule of law is supreme, orders of court are obeyed and adhered to until set aside; for instance, recently in England, the supreme court held that the suspension of parliament was unlawful and the prime minister and other agencies of government complied with the order for parliament to resume, despite contrary opinions. In the contrary, the Nigerian state has continued to waive or even defy the courts. A typical example is the case of Mr. Omoyele Sowore, the RevolutionNow convener, who called for a civil revolution as he could not sit down and watch any longer as the nation continues to fall off in almost all its key areas of survival such as insecurity, banditry, poverty, unemployment, anti people's policies and unending terrorism.
Sowere was detained and charged for treason, in spite of an order from the Federal High Court, Abuja, which on September 24, 2019 ordered his release. The Department of State Security (DSS) insisted and appealed for a higher court to grant him further detention and arraignment, it is unfortunate that the present administration has thrown caution to the wind in disrespecting the rule of law.
In conclusion, may I remind the Presidency, as well as the Nigerian Police Force, that Buhari had in the recent past taken part in peaceful demonstrations to protest against alleged manipulations of election results and perceived areas of failures of government in the country, and as such, using state security agencies to clampdown on peaceful demonstrations such as protests/people revolutions only amounts to adopting military principles into a civil government such as ours, thereby stunting our democratic progress.
Going forward, Nigerians hope to see the Nigerian State compete with other growing nations and seek to uphold true democratic tenets.
Nigerians hope to see where the rule of law and the fundamental rights of citizens are guaranteed.
Nigerians hope that the security agencies will observe transparency as against impunity in the discharge of executive powers.
In the same vein, the Nigerian Police should know that it is a creation of law and cannot act above the law that created it and cannot, therefore, reenact, through the back door, Decree Nos. 2 and 4 of the dark military era restraining democratic voices.
Oguzie is a civil rights agitator.
Kingdom Oquzie
Nigeria: Salvaging A Nation At 59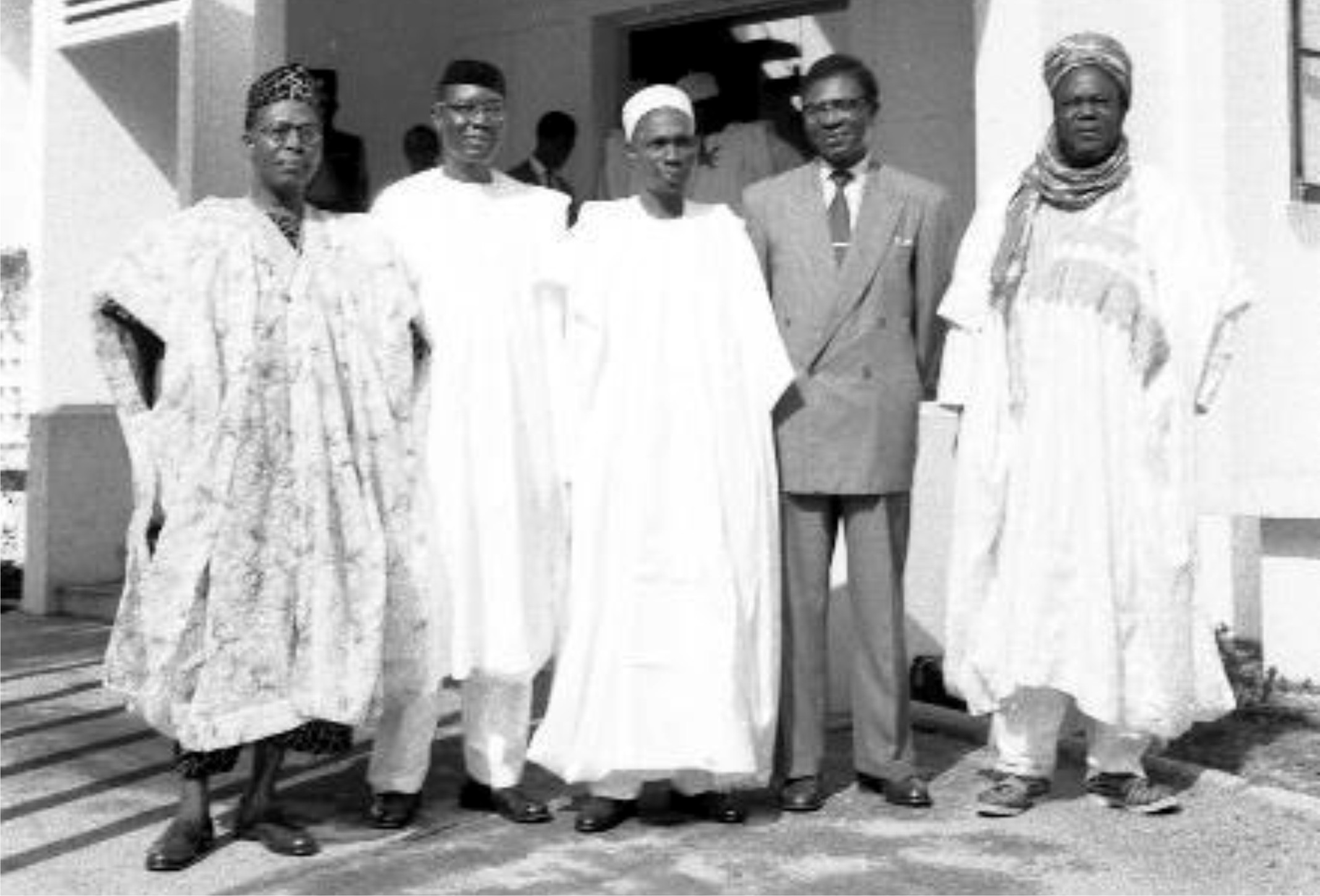 Even as Nigerians marked 59 years of self-rule on Tuesday, October 1, 2019 only a few will disagree that, amidst the myriad of unnerving socio-economic and security challenges bedeviling the country, Nigeria remains a great nation waiting to happen. October 1, therefore, signals another opportunity to ponder on the state of the nation and the failure of leadership which has largely defined her misfortune.
To that extent, no patriotic Nigerian can pretend to be satisfied with the development and progress of this country, 59 years after Independence. Yet, it is not a misguided optimism to argue that the nation's best days are still ahead. Nigeria remains a country of diverse nationalities, cultures, regions and values and has defied all doomsday predictions to remain a united nation. This is enough reason for self-congratulation and hope of a better future. On the balance, however, there is little to celebrate about Nigeria at 59.
As the depressing indices show in areas such as security of lives and property, food production, industrial output, quality of education and health-care, economic diversification and productivity, there is indeed cause for worry. Not only do Nigerians eat the bread they do not produce, wear clothes they do not manufacture and drink wine imported from other countries, they now import almost everything, including toothpicks. Nigerians today read books, quote facts and figures about their country from foreign sources and copy models of development designed by outsiders with vested interests.
Fifty-nine years after Independence, many are even wont to blame the present parlous state of the country on British colonialists who left six decades ago.
At 59, Nigeria still has much catch-up to do. And let no one be deluded that 59 years is a short time in the life of a country. The Nigerian economy is in dire straits with the potential to get worse if sound political and economic judgement is not brought to bear on the affairs of state.
The National Bureau of Statistics (NBS) revealed a raft of official data on Gross Domestic Product (GDP), inflation, unemployment and capital formation which, along with the Central Bank of Nigeria (CBN's) manufacturing performance index, show a terrible economic downturn- with foreign reserve depleted significantly, and oil prices crashing daily, the impact can only be better imagined if all the fundamentals are not mustered to manage the situation. This is why President Muhammadu Buhari must now articulate a grand vision for the nation and re-direct Nigerians towards actualizing that vision.
Given the terrible scenario playing out in the country, manifested in mass poverty, high corruption in government, gross official recklessness and near-zero governance, it is no surprise that the Nigerian ship of state is rudderless and adrift. There is hardly any aspect of governance that cannot be faulted for corruption and incompetence.
As the nation marks 59 years of self government, it is too late for Nigerian leaders to change and make democracy work for the people. Too much pain has been inflicted and now is the time for Nigerian leaders to focus more on the Nigerian promise.
At Independence in 1960, there was a groundswell of euphoria and hope in the Nigerian project. It is sobering that, 59 years later, the anticipated gains of nationhood envisaged by the founding fathers are still being awaited.
Not a few have marveled at the exemplary character of Nigeria's founding fathers; the simplicity of Alhaji Abubakar Tafawa Balewa, the selflessness of Sir Ahmadu Bello, the nationalism of Dr Nnamdi Azikiwe and the enduring vision of Chief Obafemi Awolowo, all of which tower above their personal ambitions. Apart from the sense of foreboding that the new multi-ethnic nation was unworkable, Nigerians envisioned a great and bountiful nation.
Today, Nigeria is so greatly afflicted that some wonder at her prospects. The trouble with Nigeria, noted famous author and intellectual icon of blessed memory, Prof. Chinua Achebe, is a failure that has resulted in shattered hopes, broken promises, missed opportunities, and unfulfilled aspirations. A country, it has been said, rises or falls on the quality of its leadership. Nigeria is a terrible victim of the poverty of good leadership, but most destructively, political leadership. Good leaders must show strength of conviction and character. What poor leadership in Nigeria has done is to create over 150 million passive citizens who have no voice. Every citizen must, therefore, share the blame, one way or the other, for the Nigerian condition.
There has never been a shortage of speeches by Nigerian leaders in favour of good intentions to govern in the best interest of the country and its people.
Over the years, Nigerians have heard, to the point of being deafened, that government is committed to promoting good governance. The inaugural addresses of elected leaders and military coup plotters reveal uncanny similarities in promises.
Yet, as the quality of successive leadership deteriorated, Nigeria regressed in terms of the truly important yardsticks for measuring the progress of a nation. All these notwithstanding, it is pointless to look back with regret and anger at lost opportunities. If Nigeria gets her acts together, she can be as great and liveable a country as any on earth.
There is, of course, a time for everything. So, a change was inevitable. The election of President Muhammadu Buhari, largely on the strength of his perceived integrity, indicated a yearning by the people for a good leader they could trust to serve in the best interest of Nigeria. But over four years after taking office, Nigerians are still waiting for the change promised by the All Progressives Congress (APC).
From his appointments into high public office Buhari has demonstrated an uncanny addiction to primordial sentiments. This, indeed, is unfortunate for a man who promised in his inaugural, that he belonged to no one.
Buhari needs to understand that leadership is not about ethnic domination or selfish power equation; it is rather a disposition of moral strength and sacrifices to genuinely carry out a mission for the common good.
Since the return to democracy in 1999 the political class has shown impetuous and irresponsible behaviour at the expense of the people. The looting and the wastages going on in Nigeria in the name of governance has no parallel anywhere else and is responsible for breeding an angry and alienated citizenry which sees no dividend in this so-called democracy.
On all accounts, Nigeria, at 59, is yet on the path to fulfilling her destiny. The current structure of the country today, which is anything but federal, holds it down, stunts its growth, truncates its progress and actually threatens its unity. This must be corrected as soon as possible to liberate the nation's full potentials.
The starting point towards the actualization of a Nigeria of our dreams is the implementation of the 2014 National Conference report, though not in any way a perfect document, but certainly one good enough to take off from. These proposals for a new Nigeria are daunting.
To chart a course of progress, Nigeria needs big dreamers and even bigger dreams, leaders who would do things the unusual way. It is not too late to rescue Nigeria from the brink of collapse.
Exemplary leadership is imperative at all levels to realize the dreams of the founding fathers who toiled for Nigeria's statehood. Nigeria must demonstrate its coveted state of independence by beginning a new chapter, and the time to do so, especially for the sake of posterity, is now.
Bethel Toby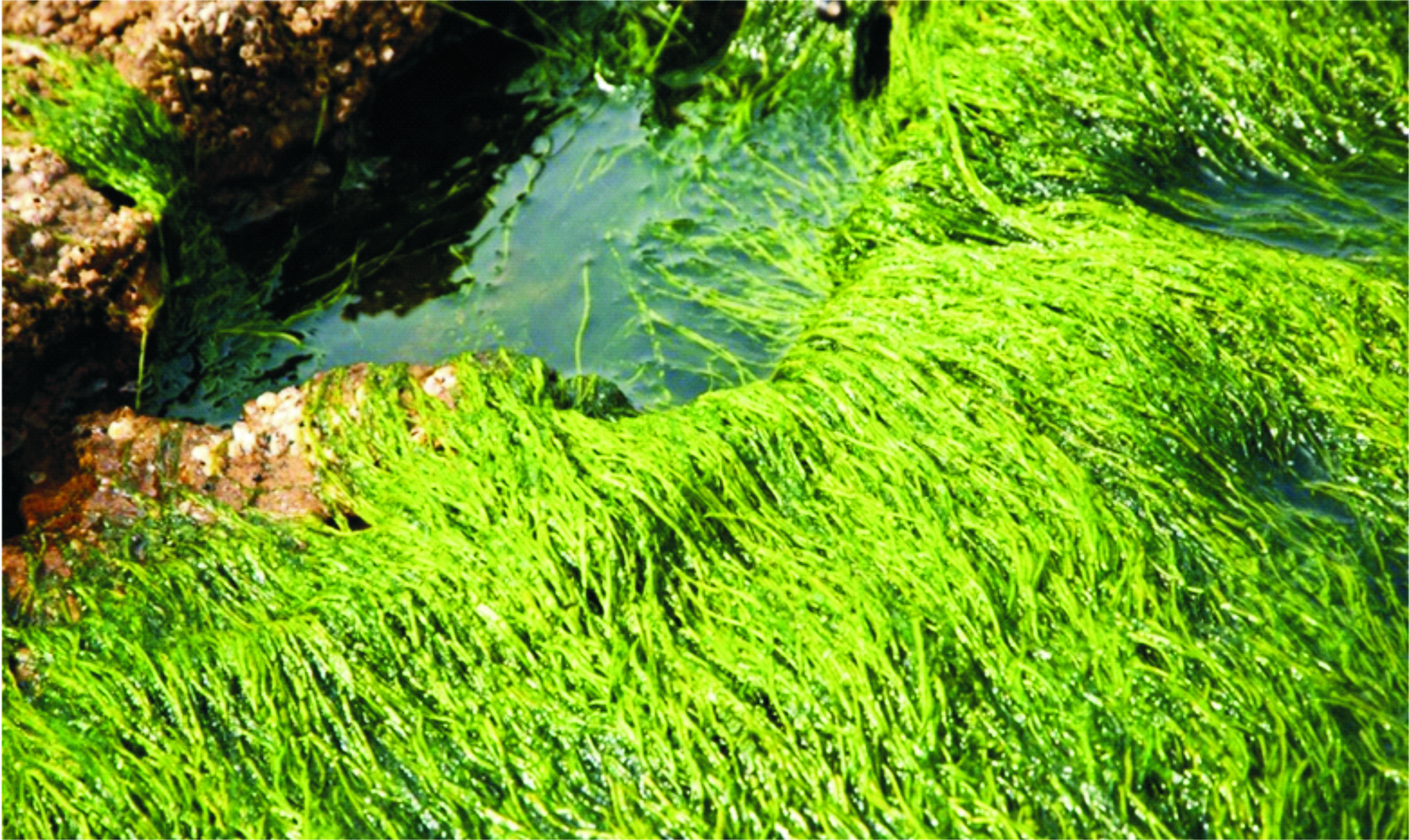 Nutrition is an important part of leading a healthy lifestyle. Combined with physical activity, your diet can help you to reach and maintain a healthy weight, reduce your risk of chronic diseases (like heart disease and cancer), and promote your overall health.
Good health and well-being is the focal point for sustainable development and a prosperous society. In Nigeria, there has been a major progress in the improvement of health since 1950. Although, lower respiratory infections, neonatal disorders and HIV/AIDS have ranked the topmost causes of death. In the case of other diseases such as polio, malaria and tuberculosis, progress has been achieved. Among other threats to health is malnutrition.
Proteins are the major structural components of all cells of the body and amino acids are the building blocks of protein. Proteins can function as enzymes, membrane-carriers and hormones. As far as the human body is concerned there are two different types of amino acids: Nonessential amino acids are acids that the body can create out of other chemicals found in the body. Essential amino acids cannot be created and, therefore, the only way to get them is through food. Protein contains approximately 22 amino acids, eight of which are essential because the body cannot produce them. Therefore, they must be obtained from our food.
It has been estimated that the daily minimum crude protein requirement of an adult in Nigeria varies between 65 and 85 grams per person. However, it is recommended that 35 grams of this minimum requirement should be obtained from animal products (Oloyede, 2005; Britton, 2003). A review of the data of food supplies available for consumption in different countries shows that the per capita protein intakes in developing countries, Nigeria inclusive, is comparatively low. Not only is the total protein supply deficient but the quality of dietary protein available is inferior to that consumed in developed countries. Most of the foods consumed in Nigeria are carbohydrates which are obtained mainly in the form of starch.
In Nigeria, food supply is not distributed equally throughout the country and sometimes within the households. A large proportion of the populace, including children, do not receive balanced diet to ensure physical health and development. Most people consume the minimum level of calorie but fail to get the necessary protein and essential vitamins and minerals required for leading a healthy life.
Spirulina is a blue-green algae offering exceptionally high protein content and a remarkably complete composition of vitamins and minerals essential for healthy living. Unlike other potent sources of nutrients and protein, Spirulina is low in calories and cholesterol. Spirulina has gained considerable popularity in the health food industry and increasingly as a protein and vitamin supplement to acquaculture diets.
It grows in water, can be harvested and processed easily and has very high macro-and micro-nutrient contents. It has long been used as a dietary supplement by people living close to the alkaline lakes where it is naturally found; for instance those living adjacent to Lake Chad in the Kanem region have very low levels of malnutrition, despite living on a Spartan millet-based diet. This traditional food, known as dihe', was rediscovered in Chad by a European scientific mission, and is now widely cultured throughout the world. In many countries of Africa, it is still used as human food as a major source of protein and is collected from natural water, dried and eaten.
The extraordinary nutritional value of Spirulina was rediscovered in 1940 by the botanist, Pierre Dan-geard. Dangeard's rediscovery went unnoticed for 25 years until Jean Leonard furthered the work. In 1967, two years after Leonard's observations, the International Association of Applied Microbiology declared Spirulina "a wonderful future food source".
Since Spirulina's rediscovery, a better understanding of its immense nutritional benefits and the potential applications as a food source has been realized. Today, companies focus on producing Spirulina on a commercial scale for human consumption as well as animal and fish feed. Governments and NGOs are working with lesser developed communities to combat malnutrition by introducing Spirulina farms for local consumption.
The nutritional profile is so complete that NASA and the European Space Agency are exploring the use of Spirulina as a primary food source for astronauts and sustaining long-term life in space. Below are a few of the highlights for why Spirulina is such an excellent source of your daily nutrition needs:
Dried Spirulina as a potent source of protein
Dried Spirulina is 59 – 65 per cent protein which is especially impressive when compared with dried soybean at 40 per cent, lentils at 26 percent and peanuts at 25 percent. Perhaps more surprising is that raw beef only contains 23 percent protein. With only 36 kcal calories per 10 grams of dried powder, Spirulina is an excellent source of protein without empty calories. Additionally, the protein is far more accessible by the human digestive system than most other plant and animal proteins. This means the body can absorb and utilize much more of the available protein with far less energy and stress on the digestive sysem. (source: USDA, FAO p.10)
Complete Source of Amino Acids and Omega-3
In addition to containing Omega-3 fatty acid, and being highly concentrated with protein, Spirulina is dense with all eight essential amino acids that the body does not naturally synthesize. Here is a list of the different amino acids and how the body utilizes them:
Isoleucine-required for optimal growth; Lysine- needed for producing antibodies, enzymes and hormones; Methionine – antioxidant properties; Phenylalanine – required for thyroid function; Threonine – improves intestinal and digestive function; Tryptophan – regulates serotonin, and Valine – stimulates mental and physical capacity.
Protein without cholesterol
An undesirable by-product of many sources of animal protein in cholesterol, doctors recommend that healthy adults consume less than 300mg or 200mg if you have diabetes or suffer from heart disease. Consider this, 10 grams of dried Spirulina (approximately a large spoonful) carries 5.75-gram protein and 1.3 mg of cholesterol, compared to an equivalent quantity of egg protein containing 300mg of cholesterols.
High Concentrations of Essential Minerals
Remember of expression that eating green is good, well you had no idea just how good it can be. Below is a list of some of the essential minerals you receive in 10 grams of dried Spirulina compared with more traditional sources:
Iron: 2.9 mg more iron than beef (recommended daily iron consumption) M 8mg W 18mg; Potassium: 114 mg more potassium than bananas (recommended potassium intake) 4700mg; Calcium: 10mg more calcium than whole milk (recommended calcium intake) 1100mg; Magnesium: 20mg more magnesium than walnuts (recommended magnesium) M 400 mg W 350 mg; and Zinc: 0.2mg more zinc than spinach (zinc) M11mg W 8mg.
Spirulina does not replace a healthy diet, but helps to balance out deficiencies and gives a great boost of energy. As an example, to achieve a recommended daily allowance of many minerals, an adult would need to consume a very large quantity of Spirulina.
Iron: Men need 2.8 tbsp Women need 6.2 tbsp (Spirulina) – comparable to approximately 450 grams for men and 1000 grams for women of grass-fed beef; Potassium: 33 tbsp- comparable to 1300 grams of bananas; Calcium: 110 tbsp – comparable to 1000 grams of whole milk); Magnesium: 18 tbsp – comparable to 250 grams of walnuts; Zinc M 55 tbsp 40 tbsp – comparable to 2000 grams for men and 1,500 grams for women of spinach.
* Note: An average tablespoon of dried Spirulina is approximately 10 grams (Source: USDA).
Vitamins And More Vitamins
Here is a shortlist of the alphabet of vitamins in Spirulina: A, B1, B2, B3, B5, B6, B7, B8, B9,C, D, E and K. It would take too long to list all the benefits from this list of vitamins, so we decided to highlight just one:
B carotene (beta-carotene) is best known for its red-orange pigment found in carrots. The National Cancer Institute of the United States of America has recommended consumption of 6mg of beta-carotene daily to reduce the risk of cancer. In 4 grams, half a tablespoon of dried Spirulina, you will consume 6mg, or your daily recommended amount of beta-carotene. (Source FAO p.7).
Some inhabitants around Lake Chad, where Spirulina grows naturally, have been reported to have survived in times of famine on diets consisting purely of Spirulina. Some sources advocate replacing a single meal with Spirulina but no one recommends a diet consisting entirely of the substance. Doctors and nutritionists recommend a daily consumption of between 5 and 40 grams of fresh Spirulina to support an otherwise healthy diet. Larger serving sizes can certainly be eaten to increase protein and nutrient intake.
Other Facts About Spirulina
Spirulina Has Been Found to fight cancer
Yes, it's powerful; studies have linked spirulina to boosting the immune system enough to fight off oral cancer cells in particular. In one study, people who took Spirulina every day had 45 percent fewer lesions the following year than those who didn't.
Spirulina regulates body fat and helps in weight loss
Green foods like Spirulina supplement may be beneficial for keeping the appetite in check. Obtaining protein and fiber content Spirulina may improve weight loss and increase energy levels.
Spirulina boosts digestive system
By increasing the absorption of nutrients from the foods, Spirulina capsules may be useful for helping the digestive function, as well as promote healthy bacteria in the digestive system, and help to improve the absorption of dietary nutrients.
Summarily, Spirulina is trending for a reason, it really can do a lot of good for the body, from being a powerhouse of nutrients to assisting the body in flushing out toxins, including heavy metals, boosting the immune system, lower blood pressure, support weight loss, increase muscle strength and increase endurance for athletes.
Oleru is a post-graduate student at the Rivers State University, Port Harcourt.
Grace Oleru