Enough Of Xenophobic Attacks
Last week's reported attacks by some irate South Africans on fellow Africans of other nationalities, roused very serious concerns from the Federal Government, well-meaning Nigerians and leaders of other African countries so affected.
Whereas the government had called for restraint while demanding from the South African authorities, explanations and assurances of the safety of Nigerians in the former apartheid enclave, there were Nigerians who felt that it was high time Abuja jettisoned diplomatic niceties and allow for reprisals. But for prompt security intervention, some had even initiated the process by attacking South African business outfits in Lagos, Uyo and Owerri.
South Africans had severally carried out xenophobic attacks on Nigerians residing and doing business in their country, mainly on the accusation that the latter engaged in armed robbery, drug pushing, prostitution, human trafficking and other illicit activities with which proceeds they finance their dominance of the informal sector of the country's economy.
The latest attacks were said to have been conducted on a much larger scale as it targeted not only Africans but also Asians, resulting in shops and vehicles being burnt and wares looted wantonly as aggrieved youths went round physically assaulting foreigners in the big commercial centres, including the Gauteng Province of Johannesburg.
The Tide condemns these persistent attacks on Nigerians and other foreigners in South Africa, including the ongoing reprisal attacks in some of the countries whose citizens were victimised. It is regrettable that Nigeria has lost about 120 persons to such attacks between 2016 and now. Much as we cannot vouch for the conducts of these compatriots and other nationals residing in the Southern African nation, we think that the law enforcement agencies should do well to apprehend and prosecute anybody who is suspected to constitute a nuisance while residing therein, including Nigerians.
We find it difficult to imagine that a country which benefitted huge moral, diplomatic and financial support from Nigeria and other African countries during her many years under white supremacist regimes could turn back so soon to attack the same people that showed her such commitment and solidarity. We are particularly saddened by the tepid response of the South African police while the attacks lasted. The report that less than 130 persons were arrested in the course of the recent mayhem is surely laughable.
To be sure, there are also South Africans and South African businesses domiciled in Nigeria and elsewhere across the African continent. Prominent among such firms in Nigeria are the telecommunications giant, MTN, Multichoice, Shoprite, PEP and Woolsworth. Many Nigerians do not even know that some of the blue-chip banks in the country are of South African origin.
Only recently, the Nigerian Communications Commission (NCC) sanctioned MTN and a few other network providers for violating some SIM card registration provisions. MTN was to pay about N1.4 trillion but ended up paying far less than that amount. And in tranches, too! Why did Nigerians not take to the streets over such obvious economic sabotage?
Not long after that, some banks were listed for sanctioning by the Central Bank of Nigeria (CBN) accused of assisting the telecoms giant to covertly repatriate money out of the country. Again, more than half of those banks are South African-owned or affiliates. A similar case arose between Multichoice and the Consumer Protection Commission (CPC). Yet, Nigerians never harassed anybody.
Unlike previously, we commend the Federal Government's reaction to the xenophobic attacks against Nigerians this time. The swift recall of the country's High Commissioner, Ambassador Kabiru Bala, and later, the dispatch of a special envoy to Pretoria, were, indeed, most welcome steps. The sustained demand for victims' compensation is another commendable exercise, coupled with the provision of evacuation arrangements for Nigerians who may wish to return home. President Muhammadu Buhari's boycott of the World Economic Forum (WEF) in Cape Town in the middle of the assaults also served to demonstrate Nigeria's angst.
Even so, we advise government, at all levels, to begin to make arrangements for the rehabilitation of these returnee compatriots who have practically lost all their means of livelihood in a hostile foreign land. If Nigerians could afford to spend petro-dollars and pay the so-called 'Mandela Tax' to help fund the African National Congress (ANC) during the years of apartheid, they can equally afford to accommodate their now helpless kit and kin.
We fear that the Federal Government's plan to attach security personnel to the Nigerian High Commission in South Africa and possibly embed some into that country's police force may not yield the expected result of pre-empting and forestalling future xenophobic attacks on Nigerians. This is because no country would readily want to compromise its security establishments, least of all South Africa whose police seem to have turned a blind eye over the reported killings, burnings and lootings in that country.
Uncoordinated individual efforts can hardly serve to call the bluff of these South Africans. The Federal Government should rather rally the other affected African nations to take a collective action whenever any of their citizens is extra-judiciously targeted in the future. This way, President Cyril Ramaphosa's ruling ANC and, indeed, all South Africans will begin to learn to respect and protect other nationals and their business interests in the country. Enough is enough!

Pains Of NIN Registration
Controversies have been trailing the ongoing National Identity Number (NIN) enrollment as the exercise imposes severe hardship on Nigerians in various centres across the country. The process has left a good number of people with frustration on an unprecedented scale.
NIN enrollment activities seldom succeed without physical altercations. An enrollee is expected to visit a designated (NIMC) centre to undertake biometrics after filling a form. Then they are asked to return for the NIN, usually after a minimum period of two weeks.
NIMC officials, their cronies and security agents among other concerned personnel, have made the process a fiendish complexity for Nigerians in dire need of the registration by extorting them. In some enrollment centres, there are stipulated amounts of money NIMC officials demand from applicants to get them registered.
In other centres, NIMC officials work in close collaboration with security agents to perpetrate the illicit act. The officials usually demand between N500 and N5,000 depending on the corresponding multitudes in the affected centres and the exigencies of the enrollment. Those who pay the money are given preference while others who fail to comply wait perpetually in exasperation.
Some applicants get desperately far to refuel NIMC generators to prevent officials from finding reasons to end registration for the day. Those who cannot bear the rigours of waiting and returning each day, gratify men of the Nigerian Security and Civil Defence Corps (NSCDC) to expedite the process. The resentment has made many Nigerians move to other cities to have their enrollments effected.
In profoundly populated areas across various states and cities, the enrollment modus has been tough on applicants, particularly with the development that requires students seeking university admission to have NIN as a criterion.
The Joint Admissions and Matriculation Board (JAMB) had in September last year directed prospective candidates for the 2020 Unified Tertiary Matriculation Examination (UTME) to enroll for NIN in order to check examination fraud, address the challenges of underage and multiple registrations, and cut down enrollment costs.
However, in a sudden wrench, the examination body announced a pull back from the initial plan to implement the policy with effect from next year, citing technical issues, stakeholders' concerns, and difficulties faced by candidates in the NIN registration.
Going by the galling experiences of Nigerians in the NIN centres, it is doubtful whether the NIMC/JAMB collaboration will be successful. While registration centres are few and far between, the NIMC grossly lacks adequate staff and equipment to discharge the exercise.
Given the grisly situation, the House of Representatives advised JAMB to suspend the NIN-for-UTME policy. While we commend JAMB for putting off the scheme to next year, we urge the Board to extend the time furthermore until there are enough awareness and preparations.
To facilitate efficient NIN registration process, therefore, we suggest that more centres be created across the country while additional equipment and staff be mobilised for the exercise. We equally urge NIMC to end the massive corruption in the registration centres and hope the culprits get the sanctions they deserve.
Also, the commission needs to establish active collaboration with states and local governments for valuable and less-stressful registration. It is unbelievable and quite grotesque that policy administrators in this country only mull over the benefits of policies without any careful consideration for their execution.
We recall a recent statement by the Director-General of NIMC, Aliyu Aziz, admitting that the NIMC had succeeded in registering only 35 million Nigerians. We are doubtful if half of this number has been issued the permanent registration card. For a country of about 200 million people, the performance of the commission in this task is hardly good enough.
The Tide deeply deplores the chaotic nature of the NIN registration exercise nationwide and impetrates the authorities involved to ensure that the task is seamless and less hazardous. There is a need for those in charge to simplify the registration process. We hope that NIMC management is aware of the many obstacles that stand between Nigerians and a successful NIN registration.

Remembering Our Fallen Heroes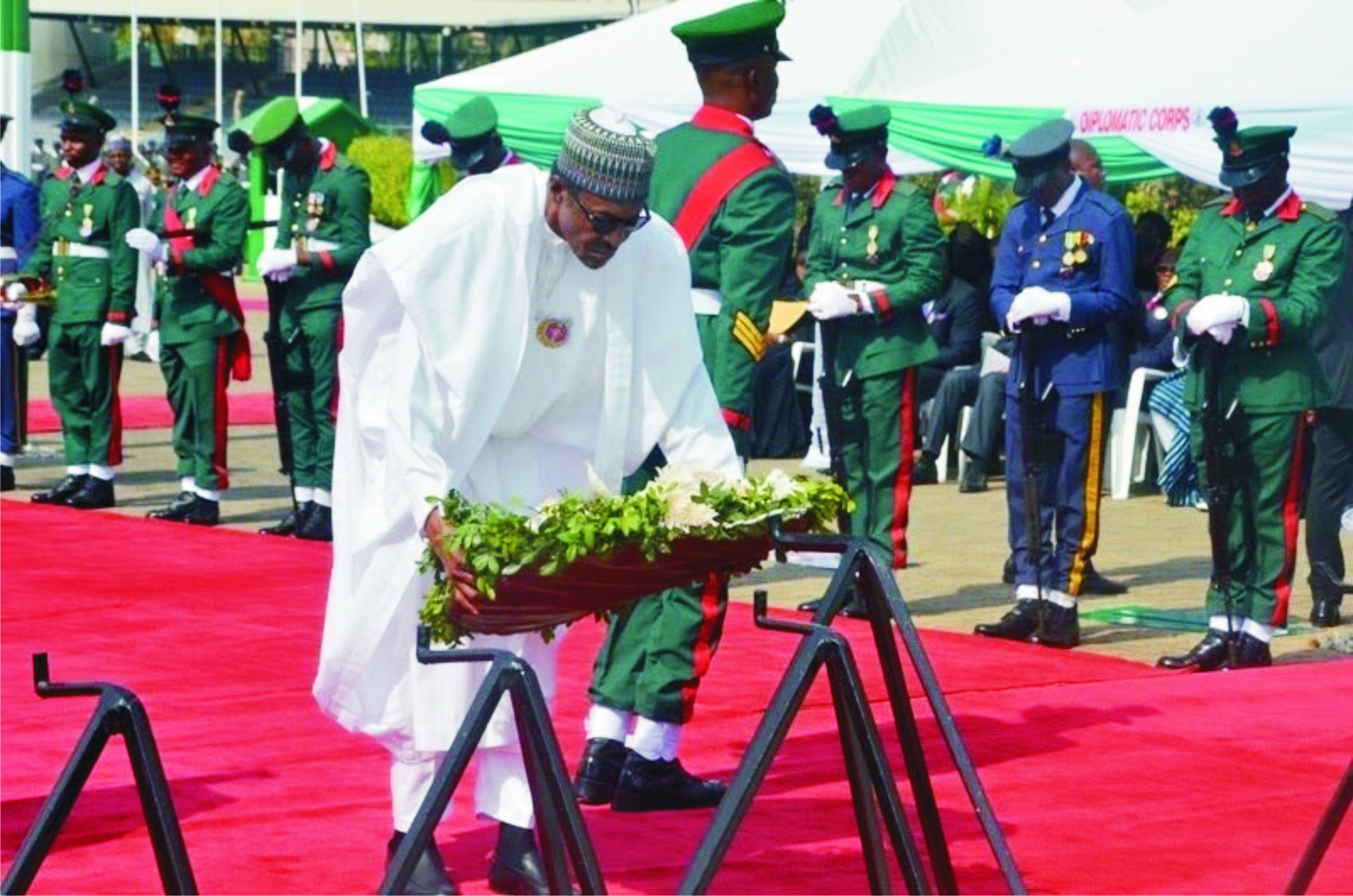 The 2020 Armed Forces Remembrance Day celebration activities which began on Wednesday, October 16, 2019 with the Emblem Appeal Launch by President Muhammadu Buhari at the Federal Executive Council Chambers, Abuja, climaxes today with the President, state governors and chairmen of local government areas expected to hold ceremonies in the Federal Capital Territory, state capitals and local government headquarters.
Formerly held on November 11 (also known as Popy Day) across countries of the British Commonwealth in honour of fallen heroes and veterans of World Wars I and II, the date of the annual ritual was changed to January 15 to commemorate the day the Biafran troops surrendered to the Federal forces, an event that effectively ended the 30-month Nigerian Civil War in 1970 and brought Nigeria back to a united country from the brink of division.
Speaking at the 2020 Armed Forces Remembrance Day church service in Abuja, last Sunday, Vice President Yemi Osinbajo, on behalf of the Federal Government, hailed the military for not only keeping the country safe but also preserving it for posterity while expressing the central government's commitment to improving the lives of officers and men of the armed forces through enhanced budgetary provision.
According to the Vice President, "The government is determined to better the lives of the military men and officers by improving the budget of the armed forces. We thank you for your faithfulness and pray God to bless and protect you", adding that their labour would never be allowed to go in vain.
In the same vein, the Rivers State Governor, Chief Nyesom Wike, paid glowing tribute to the roles played by the Nigerian Armed Forces in keeping the country united and safe from external aggression and ensuring internal security and socio-political stability.
The governor vowed to continue to honour, applaud, appreciate and reward heroic accomplishments of the men and officers of the Nigerian Armed Forces and charged them to uphold highest professional standards in all their engagements in order to maintain their integrity and enjoy the desired respect and regard from the populace.
For Governor Dapo Abiodun of Ogun State, "the military martyrs paid the supreme sacrifice for Nigeria to remain one and for us to sleep with our too eyes closed. Let us look around us; let's find a widow; let's find a widower; let's find an orphan of a fallen soldier; let us reach out to them".
He added that "As an administration, we shall continue to support the Nigerian Legion. We shall continue to appreciate all our fallen heroes".
The Tide joins these and millions of well-meaning Nigerians in raising the banner of encouragement, commendation and appreciation to the men and women whose sacrifices of personal and collective comfort, convenience and blood have kept our nation together, still striving and thriving.
Indeed, we recognise that the very existence of any nation (chief of all, Nigeria) is fundamentally predicated on the courage, bravery, gallantry, selflessness and sacrifice, including the supreme sacrifice of the crop of individuals who dedicate their lives to ensuring that the lives of the rest of their compatriots run safely, securely and smoothly.
This is why we urge government at all levels, corporate bodies and all Nigerians not only to celebrate and pay homage to our fallen, falling, surviving and fighting heroes just today but to mainstream it in our national, collective and individual activities and consciousness.
To this end, we strongly appeal to the Federal Government to endeavour to do more in the provision of modern and state-of-the-art arms and ammunition to the armed forces in order to give them a strong advantage over the Boko Haram and ISWAP forces threatening the territorial integrity of our country. In addition, government should continue to do all it takes to motivate, boost confidence and ensure the sustenance of very high spirits in the troops, including adequate medical care for the injured, befitting treatment for the fallen and prompt and adequate care for their surviving dependants.
Government needs to creatively evolve a system that guarantees a reasonably decent and dignifying living condition for all ex-service men in Nigeria. Gone and forgotten should be the days when retired military personnel go through dehumanising experiences to get their retirement benefits, die while trying to secure same or are consigned to a life of slow, painful death due to conditions foisted on them by material destitution.
We as well urge corporate bodies to not only support and assist the Nigerian Legion but to engage legionnaires in duties they are fit and qualified for. On the part of private citizens, we're convinced that according servicemen and their retired counterparts courtesies and privileges at public places especially, will boost their morale, make them feel appreciated and spur them to do more for the peace, safety and security of our country.
Finally, truth be told, the Nigerian military have a lot to do to regain the glory, esteem and awe of the service in the estimation of the Nigerians. This is why the admonition of Governor Wike to return to the path of professionalism and complete avoidance of involvement in strictly civilian activities like politics and sundry issues should be taken to heart.
The parlous security situation in the country calls for all hands to be on deck and the army of ex-servicemen who are still able and fit should respond to the need of fatherland by making themselves available for engagement in vigilante activities by state and local governments.
As the nation celebrates this year's Armed Forces Remembrance Day, The Tide wishes to remind our political leaders and security forces that the task to keep Nigeria one, undivided, peaceful, politically stable, cohesive and economically prosperous is still work-in-progress. All that is needed for victory in this regard is for everyone to do their bit with sincerity of purpose and commitment to the common good. It is the only way to make the labour of our heroes past count.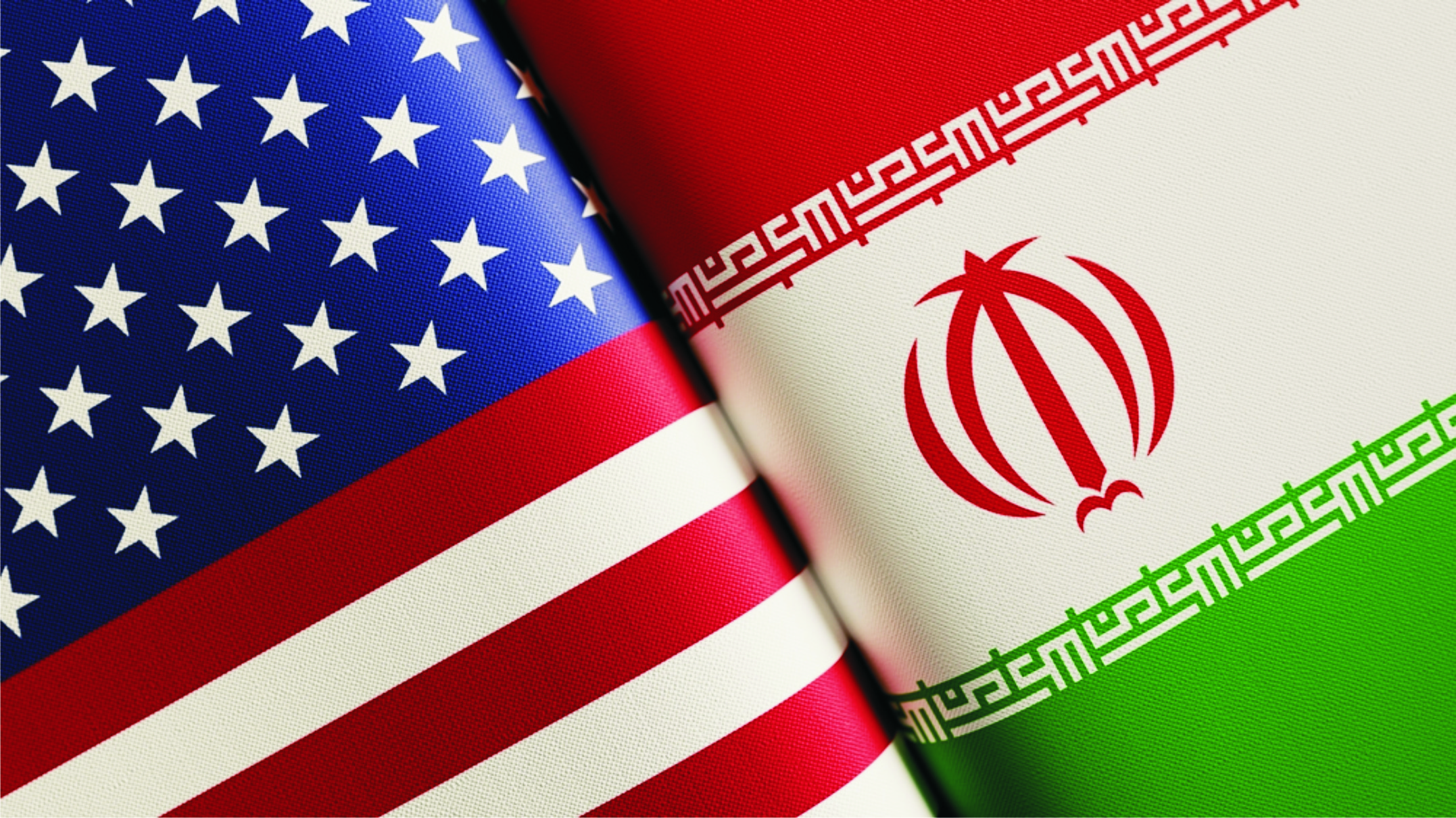 Since after the chain of events that led to the invasion of the United States Embassy in Teheran and the holding of 52 embassy staff hostage by irate Iranians in 1979, relations between the two countries have remained largely volatile.
The US had since designated the Islamic Republic as a state sponsor of terrorism which often uses its foreign-based militia formations to attack American citizens and sabotage Western interests, particularly in the Middle East. For this reason, Washington DC had rallied other Western nations to impose series of economic sanctions and travel bans against Teheran and some of its top state functionaries.
America and its major allies, including Israel and European Union member-countries have been at the forefront of moves to ensure that Iran does not develop its nuclear capabilities beyond the limit allowed for civilian purposes. International nuclear experts had always visited the Arab nation to monitor its nuclear projects development. And previous US Presidents had also worked with the international community to pursue any nuclear agreements reached with Iran.
Then enter President Donald Trump in 2017, riding on his 'Make America Great Again' campaign slogan. The tough-talking US leader would brook no nonsense from any rival world power, let alone Iran. He wasted no time in pulling out of the international nuclear deal with the Gulf State. What's more, he is currently embroiled in trade disputes with China, Canada and Mexico, among others. Domestically, there has been no respite for Trump as opposition Democratic Party members of the US Congress are daily plotting to impeach him out of the White House via a Senate trial.
Just a few months ago, President Trump came close to unleashing US might on Iran when he ordered a military strike against the latter in retaliation for the downing of a US drone over the Strait of Hormuz. He was, however, reported to have recalled the mission at the last minute on the excuse that no American life was lost in the drone tragedy.
But the situation was different penultimate Friday, as the world was shaken by news of the killing of an Iranian military commander and head of the Iranian Revolutionary Guard Corps elite Quds Force (the corps' foreign operations arm), Lt-General Qasem Soleimani, along with Iranian-backed Iraqi militia leader, Abu Mahdi Muhandis, near Baghdad airport.
Ordered by Trump, the killings which sparked massive street protests both in Iraq and Iran were carried out by a drone strike over the accusation that Soleimani had previously killed thousands of peaceful Iranian protesters and the suspicion that he was planning an attack on four embassies in the Persian Gulf region.
While Iran saw the elimination of one of its finest military officers as an act of war and, therefore, swore to retaliate, their equally angry Iraqi counterparts, fearing that Iraq would naturally become the theatre of any military confrontation between the two muscle-flexing nations, demanded that the US withdraws its forces from their land.
Iran made good its threat on Tuesday by firing more than 15 missiles at US military bases inside Iraq, despite the United Nations' and other sovereign calls for the exercise of restraint by both sides. Iran's action came after its parliament placed a bounty on Mr. Trump and unanimously designated the US Army and its defence chiefs at the Pentagon as terrorist entities.
Trump who had earlier threatened to hit 52 Iranian targets, including cultural sites, in the event of an Iranian reprisal, scaled down his threat with the claim that the Iranian missiles did not cause any collateral damage, after all. But analysts think that his capitulation may have resulted from international condemnations by those who feared that his Iranian targets could include UN-designated World Heritage Sites.
He would rather tighten the sanctions noose on Teheran while calling on his compatriots in the Middle East to leave the region immediately. US ships and airliners were also advised to steer clear of the region.
The implication of all this is that Trump, who recently boasted that the US was now less dependent on foreign crude oil and, as such, didn't need to station so many troops abroad is now being forced to consign more American soldiers and equipment to Iraq.
Also, many gainfully employed US citizens in the Middle East will now have to suffer the inconvenience of having to abandon such jobs and hastily relocate with their families in response to their President's recent directive.
Again, back in the US homeland, travelling Iranian-Americans are said to have come under demeaning security scrutiny, particularly by Customs and Border Patrol (CBP) officials.
Elsewhere, there is this growing apprehension that any further escalation of the crisis may result to yet another world war.
Iran is known to have the largest population of Shia Muslims in the world. And, as such, anything affecting the country is very likely to resonate in places with sizeable Shia populations across the globe. Apparently thinking in this direction, the Nigerian government was reported to have beefed up security, especially at the US and Israeli Embassies and Consulates in the country.
The Tide joins the UN and other peace-loving countries to demand a de-escalation of hostilities between the US and Iran while efforts should be stepped up toward exploring an enduring diplomatic solution to any sticking issues. Already, the current crisis has led to the loss of about 56 lives during a stampede at Soleimani's funeral. This was quickly followed by the 176 victims of a Ukrainian airliner which crashed immediately after take-off from Teheran airport on Wednesday. After initial denials, an Iranian military outfit has finally admitted responsibility for the tragedy, blaming it on human error. This has prompted a massive anti-government demonstration in the nation's capital.
As a region with the world's highest reserve of hydrocarbons, situations in the Middle East often act to influence the global price of petroleum. Nigeria's economy, being highly dependent on revenue from the sale of this product, remains pitiably vulnerable.
Just as we fear that the current US-Iran crisis may embolden Iran to revive its secret uranium- enrichment programme, we can only pray and hope that the situation does not escalate as to claim more human lives and hurt global oil and gas prices any further.