3rd JAMB Football Tourney Gets October Date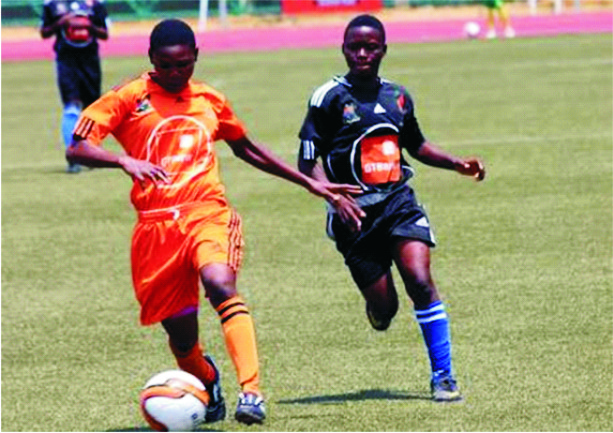 Preparations have reached an advanced stage for the third edition of the Joint Admission and Matriculation Board (JAMB) Tertiary Institutions' Football Championship slated for Oct. 13 to Oct. 20 in Ilorin.
The tournament is being sponsored by JAMB with the sum of N25 million and will involve 16 teams, comprising five universities, five polytechnics and five colleges of Education.
They will be joined by a team from the Innovative Entrepreneur Initiative (I.E.I) being institutions which JAMB conducts examinations for.
While speaking on the competition at the weekend in Ilorin, the Permanent Secretary, state Ministry of Sports and Youth Development, Akanbi Shuaib said the event's top prize is a sum of N1 million.
"The first runners-up will get N750,000, while the second runners-up will go home with N500,000."
Shuaib assured all the participating institutions, officials and players that all their entitlements, including feeding, accommodation and other logistics, would be accorded top priority and taken care of.
The permanent secretary warned that only bona fide students of the participating institutions would be allowed to feature in the tournament as there would be no room for mercenaries.
He disclosed that Gov. Abdulrahman Abdulrazaq of Kwara would be the Special Guest of Honour on Oct. 19 at the University of Ilorin during the competition's final match.
"The Minister of Youths and Sports Development, Sunday Dare, will also grace the final match," Shuaib said.
"The Minister of Education, Adamu Adamu, the Registrar of JAMB, Prof. Is-haq Oloyede and the Vice-Chancellor of the host university, Prof. Abdulkareem Age, will also be at the final."
The permanent secretary then appealed to the competition's match officials to ensure free and fair officiating and respect all the rules and regulations of the game of football.
Shuaib also commended JAMB for sponsoring the tournament since 2017, adding that it would serve as an avenue to discover football talents from the grassroots for future national and international competitions.
Coutinho To Spark Bayern's Champions League Charge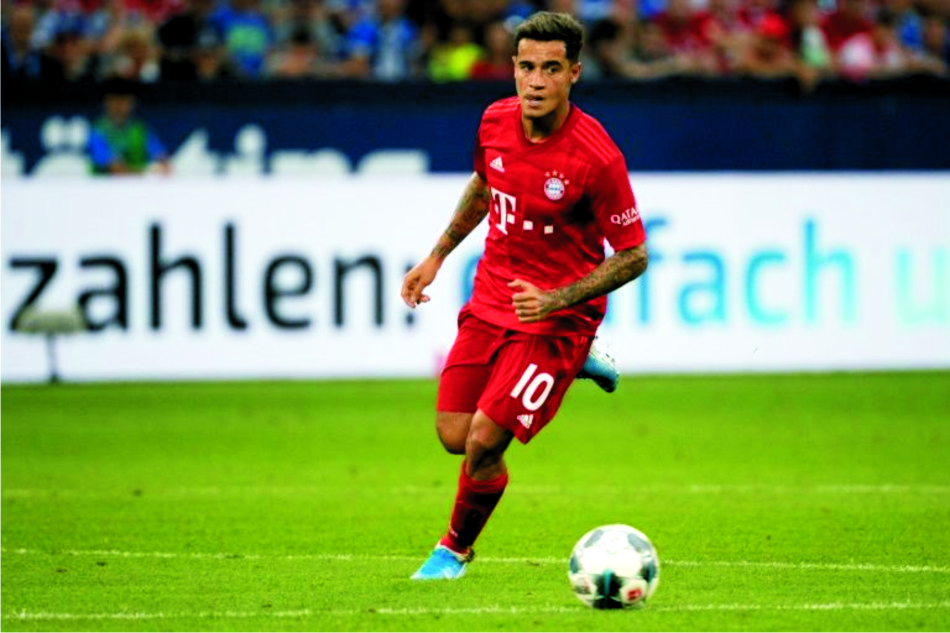 As Bayern Munich launches its Champions League campaign against Red Star Belgrade tonight, Bavarian hopes of reclaiming European club football's top prize to a large extent on the shoulders of Philippe Coutinho.
Following seven semi-final appearances in the last decade, the former Liverpool's midfielder has been hailed as the man who can take Bayern the extra step in European football's flagship competition this season.
Last season's defeat to Liverpool in the last 16 sparked fears that Bayern's Champions League aura was fading.
The departure of veteran stars such as Franck Ribery and Arjen Robben seemed to confirm the end of an era, but Coutinho's arrival on loan from Barcelona has prompted fresh hope that Bayern can be restored as one of the continent's most feared sides.
"There are always big expectations at Bayern and of course the Champions League is a goal," said Coutinho at his unveiling in August.
Many believe that the 27-year-old can inspire Bayern to their first Champions League title since 2013.
Earlier this month, his Brazil team-mate and Manchester City goalkeeper Ederson told German newspaper Bild that Coutinho's arrival put Bayern among the title favourites this season.
Fellow Bayern midfielder Corentin Tolisso echoed that sentiment in an interview with Sky last month, saying that the loan signings of Coutinho and Croatian winger Ivan Perisic would be decisive for Bayern.
"Before those two arrived, we didn't necessarily have a team that was capable of winning the treble," said Tolisso.
"With this team, we can go very far in the Champions League. I think the title is possible."
Such expectations could weigh heavy on Coutinho, who is looking to reboot his career after struggling to hold down a first-team spot in a year and a half at Barcelona.
His price tag is also a potential burden. Though Bayern paid a loan fee of just 8.5 million euros ($9.5m) to secure his services, German media estimate Coutinho's wages at around 13 million euros a year after tax, which would make him the highest-paid player in the Bayern dressing room.
"Those things don't bother me. I want to enjoy being on the pitch, play in big games and win titles. The numbers are just a side note for me," Coutinho told TideSports source last week.
The Brazilian has charmed the Munich press so far, promising to learn German and speaking in glowing terms of the welcome he has received at Bayern.
He told Sport Bild that he hoped to emulate the sort of form which once made him a fan favourite at Liverpool.
"I have noticed in my first few games for Bayern that football here is very intense like it is in England. Much more so than in Spain and Brazil. That is good for me," he said.
Coutinho even claimed he could imagine staying longer at Bayern if the club were to win the Champions League this season.
"That is a big dream for me, similar to winning the World Cup," he said.
Yet it remains early days for Coutinho, who has made just one start for Bayern in three Bundesliga appearances so far.
He played just 10 minutes in last Saturday's 1-1 draw at RB Leipzig, with Thomas Mueller preferred in the starting line-up.
Coach Niko Kovac insisted that Coutinho needed time to recover after returning from Brazil following the international break.
"He only had 72 hours recovery time. He will definitely play in the next few games," said Kovac.
Barca Faces Threat Of Stadium Closure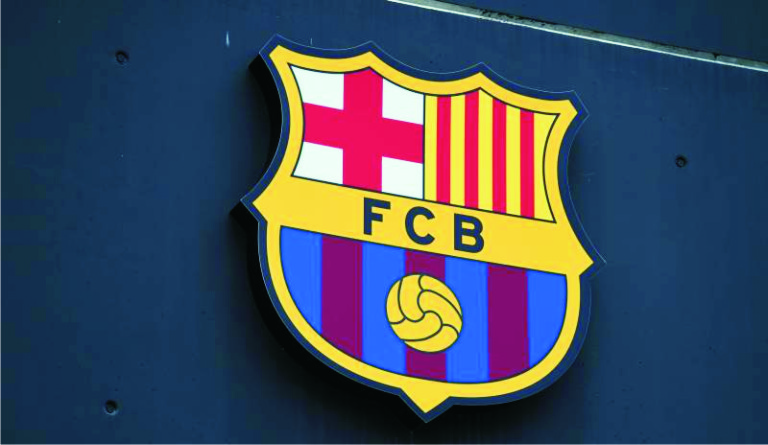 Barcelona faces the threat of being forced to play a game behind closed doors as their transfer dispute with Atletico Madrid and a deal involving Antoine Griezmann rumbles on.
A year on from seeing the France international pass up the chance to move to Camp Nou, he finally arrived during the summer transfer window of 2019.
Barca agreed to pay the release clause in his contract, with €120 million (£107m/$134m) changing hands between two Liga rivals.
The trigger in Griezmann's deal at Atletico reached that point on July 1, having previously stood at €200m (£178m/$221m).
Given that Barca had held long-standing interest in the World Cup winner, domestic rivals are not convinced that they waited until mid-summer to get a deal done.
Atletico claim that an agreement was reached with Griezmann when his larger exit clause was in place and are demanding that they receive the €80m (£71m/$88m) difference.
Those demands have fallen on deaf ears in Barcelona, with the Catalan giants adamant that they have done nothing wrong.
It is, however, possible that sanctions will be imposed on them for breaching Spanish football's disciplinary code.
Juantxo Landaberea, the judge appointed by the Spanish Football Federation (RFEF), to rule on the case is in the process of completing his findings.
Any action that he proposes will not be binding, with the RFEF committee set to have the final say, but they will be taken into account.
With that in mind, it is possible that Barcelona will be forced to close the doors on Camp Nou for one fixture.
That is considered to be unlikely, with a fine expected to be handed out.
Goal is able to confirm that those are the two options being mulled over and that Barca could get away with things very lightly.
If no ban on supporters is implemented, then the Blaugrana will be asked to pay just €300 to settle the case.
Given the regulations that are said to have been breached, the RFEF charter only allows for small financial penalties to be put in place.
If that course of action is taken, then it will come as little consolation to Atletico.
They stand to lose out on the €80m that they believe they are owed, while Griezmann their most potent attacking weapon across a five-year spell in the Spanish capital is now on the books of a domestic rival.
Brazil To Clash With Nigeria, Senegal In Singapore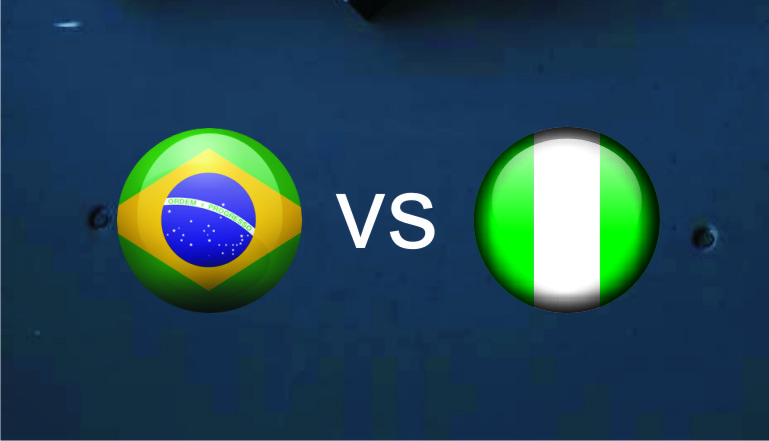 Brazil has confirmed two friendly matches against Senegal and Nigeria in the October FIFA international window, with both games to be played in Singapore.
The first game will be against 2019 Africa Cup of Nations finalists, Senegal on October 10, the first time the two teams will clash in senior international football.
The second will take place against Nigeria on October 13, and comes against the back-drop of Super Eagles Coach, Gernot Rohr suggesting this week his side needed to face African opposition in the window in order to prepare for the Cup of Nations qualifiers in November.
His words now seem more pointed, though he will surely be happy to test his side against the South American giants.
It is the second meeting between Brazil and Nigeria after a 3-0 friendly win for the Samba stars in Abuja in 2003.
"We chose two of the best African teams because they are high level opponents," Brazil Football Confederation official, Juninho Paulista told the country's association website.