'Middle Belt Christians, Muslims Constitute 65%, 33% Of Albinos'
A recent survey of demographic, geographic and socio-economic status of Persons with Albinism (PWA) in Nigeria has shown a geographic concentration in Nigeria's Middle Belt region.
The Survey, conducted by The Albino Foundation (TAF), and funded by European Union Support for Democracy and Governance in Nigeria (EU-SDGN) Project, shows that the geographical spread extends to the FCT, and further to the North.
According to the report, however, the population spread of PWAs is less likely to be found in the southern part of the country.
The Founder of TAF, Mr Jake Epelle, said the baseline survey was designed to facilitate a framework for developing support systems to care and protect PWA's, in Nigeria.
Epelle said the survey was conducted simultaneously in six states of Kogi, Abuja, Lagos, Enugu, Cross River, Kano, Adamawa and the FCT, drawn from the six geo-political zones of the country.
He said from the study, the demographic distribution of PWA in Nigeria showed that there was a higher representation of women living with Albinism than men, with a ratio of 55 per cent to 45 per cent.
It further stratified PWA as 65 per cent Christians, 33 per cent practicing Islam, and a very minute minority of two per cent practicing other forms of religions.
Scare As EFCC Chairman Slumps At Aso Rock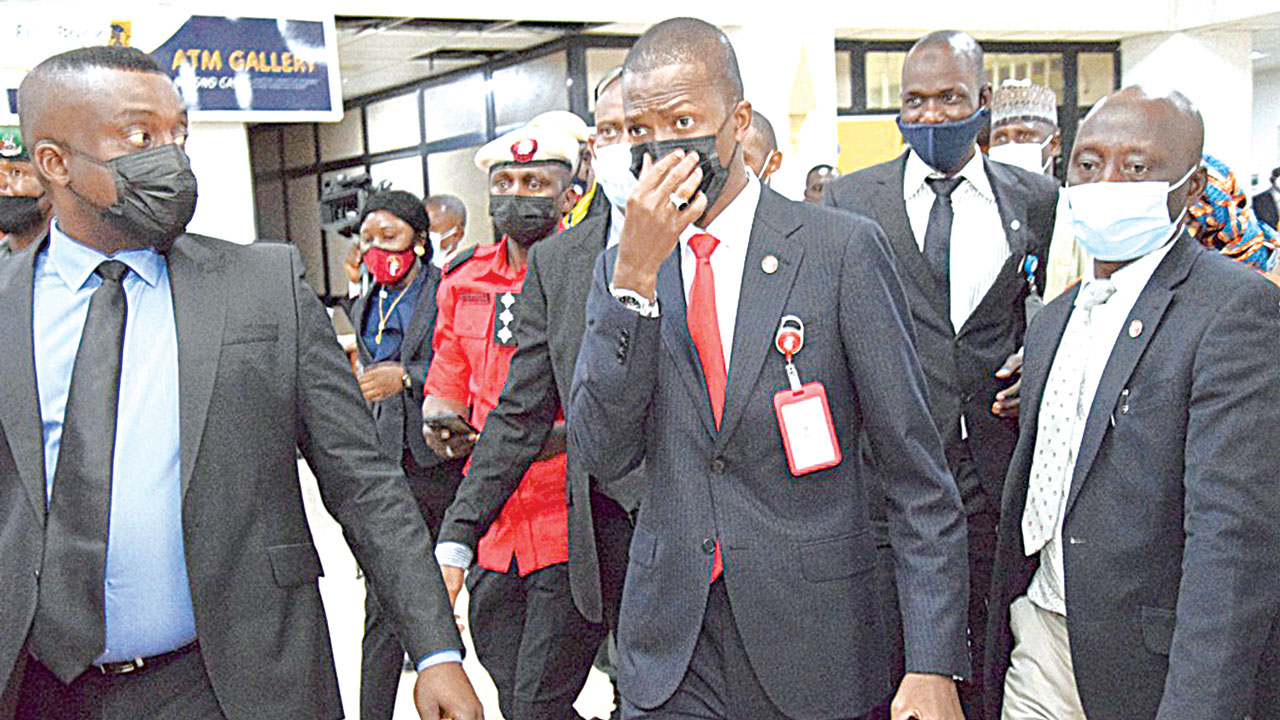 The Chairman of Economic and Financial Crimes Commission (EFCC), Abdulrasheed Bawa, reportedly slumped, and was rushed out of the Presidential Villa, Abuja, yesterday.
Bawa was giving his goodwill message at the National Identity Day celebration when he suddenly stopped speaking.
According to reports, Bawa was talking about a man the commission arrested in Ibadan, Oyo State, with 116 SIM cards when the incident happened.
Bawa had stopped talking and covered his face with his right palm, saying, "Please, excuse me, I can't continue."
However, in a swift reaction to the incident, the organisation's Head of Media and Publicity, Mr. Wilson Uwujaren, said that Mr. Abdulrasheed Bawa,was hale and hearty.
He said in a two-paragraph statement, yesterday afternoon that, while giving a goodwill message at an event at the Presidential Villa, yesterday morning, Bawa felt unwell and decided to return to his seat.
The statement reads in full, "The Chairman of the Economic and Financial Commission (EFCC), Abdulrasheed Bawa is hale and hearty.
"This clarification became necessary following an incident today September 16, 2021, at the Presidential Villa, Abuja, where he was giving a goodwill message to the National Identity Day celebration, felt unwell and had to return to his seat.
"He has since received medical attention and is due back at his desk".
Meanwhile, the reason the Chairman of the Economic and Crimes Commission, Abdurasheed Bawa, collapsed while delivering a goodwill message at the National Identity Day at Banquet Hall, State House Abuja, has been revealed.
Bawa was rushed to the State House Clinic for medical attention.
Reacting to the development, Minister of Communications and Digital Economy, Prof. Isa Pantami, attributed the collapse to pressure and work burden.
He enjoined Nigerians to pray for Bawa, noting that he has regained consciousness.
Governance: Wike Has Made Rivers People Proud -Nsirim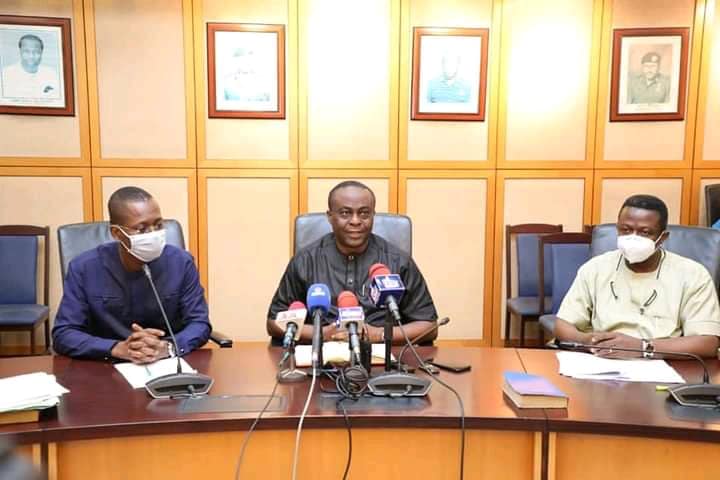 The Rivers State Commissioner for Information and Communications, Pastor Paulinus Nsirim has said that the state Governor, Chief Nyesom Wike, has made Rivers people proud by showing the roadmap for development and governance in Nigeria.
Nsirim made the assertion when he appeared as guest to the Rivers State Television live programme yesterday in Port Harcourt to speak on the second phase of the ministry's #OurStateOurResponsibility campaign.
"The enormous goodwill Governor Wike has attracted for Rivers State today, in fact, will be tapped into by generations yet unborn.
"That's why it pays to have a patriotic leader at the helm of affairs. All the places we have gone to receive awards as best governor, the story is the same. Governor Wike has made Rivers people proud, that's why I am proud working with him," he said.
He disclosed that #OurStateOurResponsibility campaign had attracted unprecedented citizens' buy-in because of the developmental strides of Governor Wike in the last six years.
"So, we are not talking about money in this campaign. Goodwill is speaking for the ministry. When you have a good product, you don't need a lot of advertising. You don't need to struggle to get people to rally around you when Governor Wike has become the face of democracy in Nigeria.
"Look at today, communities that were cut-off have been linked. These are things you thought would never be possible. But one man who has vision, political will and the interest of Rivers people has come to redefine governance in Rivers State and Nigeria.
"I really don't struggle to talk about Governor Wike because like the journalism dictum states, 'facts are sacred, comment is free.' The facts on ground in the areas of infrastructure network, education, agriculture, sports, security, human capital development, speak for themselves.
"I make bold to say this, because Governor Wike is a people oriented Governor, even the less privileged are captured in the vision. Today, Rivers State boasts of the best rehabilitation centre in Nigeria equipped with skills acquisition and ICT centres, he explained.
He noted that the safety of the State brought about by the Ingenuity of Governor Wike has enabled the citing of the NLNG corporate headquarters in Port Harcourt and the hosting of conferences by different professional organisations in the State.
"Before 2015 that was a tall dream because Rivers State was seen as unsafe. We want people to understand that there is a political economy to news.
"So, getting everyone to understand this shared prosperity is one achievement I will say Governor Wike has achieved because of his selfless approach to governance.
"What matters is the kind of legacy you leave behind. Governor Wike has said that he wants to finish in 2023, walk the streets of Port Harcourt without security because of what he has done for the people," he said.
Nsirim called on the people living and doing business in Rivers State to buy into the message of the campaign by discharging their civic responsibilities to support the government.
He said the second phase of the #OurStateOurResponsibility campaign would be targeted at getting feedback from the people on how much they have internalised the message to back the vision of Governor Wike in making Rivers State a destination choice.
"We are taking the citizens participation at a new level and that will include an essay competition, theme song, skit and short film competitions which would attract cash prizes and presentation of plaques to the winners who would also be the face of the campaign for a quarter, he said.
US Deploys UNODC Funding To Fight Human Trafficking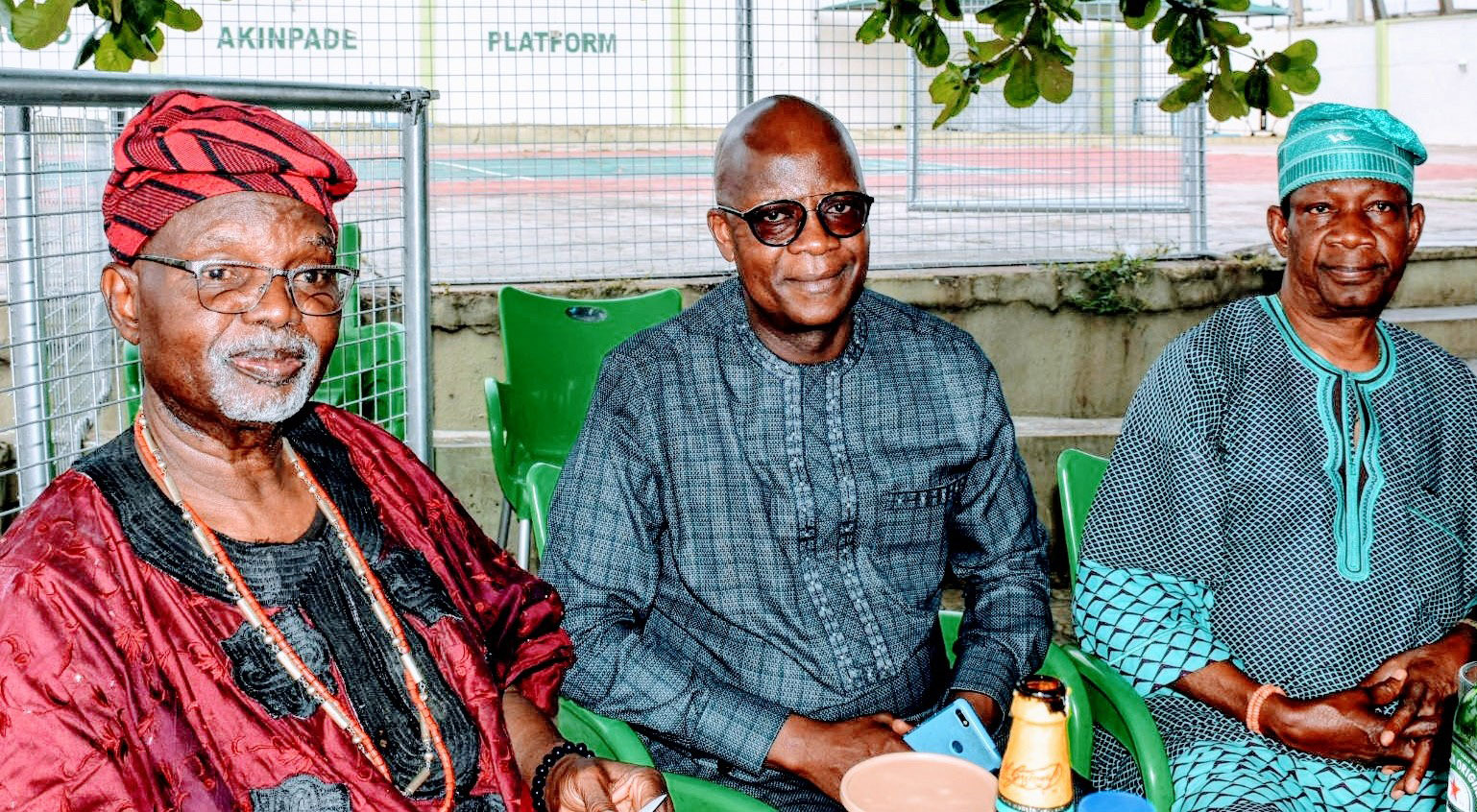 The United States Department of State's Bureau of International Narcotics and Law Enforcement Affairs (INL) has announced approximately $6.8million in contributions to the United Nations Office for Drugs and Crime (UNODC) for projects in Nigeria to combat trafficking in persons.
The INL donation would fund UNODC to train the Nigeria Correctional Service in Borno, Gombe, and Adamawa states.
The funds would also support UNODC's Middle Belt Investigations project by ensuring local police investigators in the states of Kaduna, Plateau, Benue, and Nasarawa have the training and resources to respond more effectively to incidents of criminality, kidnapping, and conflict.
The project also aims to improve the capacity of local courts and prosecutors by increasing transparency and adherence to due process for cases related to the activities of Boko Haram and ISIS-West Africa.
The United States values its relationship with Nigeria and, through our partnership with the UNODC, provides support to its work combatting drugs, crime, and corruption, and building the capacity of the Nigerian National Agency for the Prohibition of Trafficking in Persons (NAPTIP).
INL funds were made possible through appropriations made by Congress to the U.S. Department of State to support efforts in the fight against organized crime and drug trafficking worldwide.