BUA Cement Moves To Tackle Building Collapse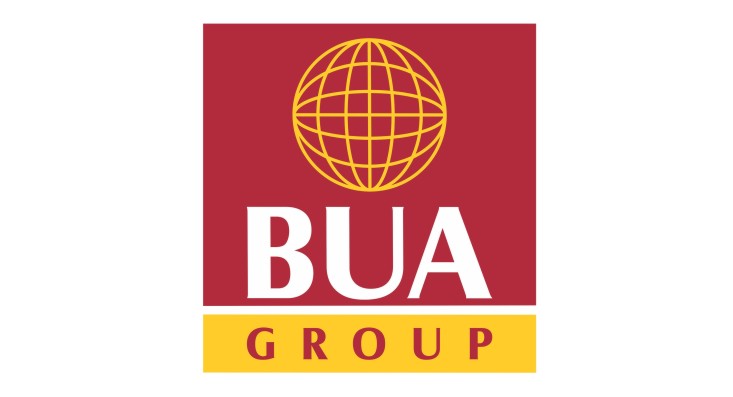 To help reduce cases of building collapse, a cement manufacturing company, BUA Cement Company Limited has organised a workshop for stakeholders in the block making industry.
The Tide reports that the workshop focused on proper mixture of cement and other materials to ensure quality block production for building purposes.
General Manager, Sales and Marketing, BUA Cement Company Limited, Mr Nasir Ladan said the workshop was imperative and timely.
Ladan said the workshop was aimed at offering standard practices to address incidence of collapse buildings as a result of sharp practices and wrong use of materials, particularly in block moulding.
The workshop with the theme, "Optimising Cement Usage to Achieve Better Quality and Yields in Block-Making," attracted participants from major communities in Kwara.
According to Ladan, a school of thought believes that misapplication of cement and other materials as a result of ignorance results in collapse of buildings.
Ladan called for intensifying education and training of end users on the correct use of the cement mix.
" What we are doing here today is simple; BUA Cement has consistently made it its responsibility to educate its stakeholders on the proper mix of cement with other materials.
"We believe that standard building of high-quality is possible only if the mix of the cement with other materials possesses optimum composition.
"Cement quality is of primary importance to the ultimate consumers who are builders and concrete and block makers.
"This is where the BUA Cement brand is different from others because it is of 42.5 and 52.5 texture grade. This is the highest quality texture which mixes and dries easily.
In his presentation, the Manager, Process Quality and Environment of the company, Adesola Adeyinka blamed collapse of most buildings on facilities and sub-standard processing of sandcrete block making.
Adeyinka explained that block makers must embrace right proportioning of sand, water and cement to get quality output.
He also stressed the need for the use of clean and drinkable water as against deleterious or toxic ones in block making.
The Tide reports that officials of the Standards Organisation of Nigeria (SON) and the Industrial Training Fund (ITF) also educated the stakeholders on the required standard in the industry for quality control.
Edo Moves To Provide Land For Oil Palm Investors
Edo State Governor, Mr Godwin Obaseki, says the state government has concluded plans to open up about 100, 000 hectares of new land for oil palm investors in the state.
Obaseki made this known during the 2019 Alaghodaro Youth Summit held in Benin to mark his third year in office.
He said: "From next month, we will make available 100,000 hectares of new land for oil palm production to investors.
"Indonesia earns more from oil palm production than crude oil. We are going to make Edo the palm oil hub of Nigeria.
"If we are to be able to cultivate 100,000 hectares of oil palm, we will need a minimum of two or three people to cultivate one hectare of oil palm.
"We will have created about 300,000 jobs from oil palm production alone."
The governor said that his administration was mapping out the state's economy and looking at the future through its 30-year development plan to know what to spend money on.
"Our Ossiomo independent power supply would soon be available in the state.
"I cannot guarantee that you will have it in your homes, but I can assure you that you will have it to power the street lights, production centres, offices and business centres in the state."
Obaseki disclosed that he had created 157,000 jobs in the last three years.
According to him, 45,000 jobs were created through job tracking for organisations, 23,000 through Edo Innovation Programme, 1,300 through food and agriculture, and 16,000 through Edo Production Centre.
The governor added that 12,000 other jobs were created through the National Social Investment Programme, 10,000 through the ministry of wealth creation, and 32,000 from indirect jobs.
Climate Change: Experts Demand More Green Buildings
A lecturer in the Department of Quantity Surveying, Federal University of Technology Akure (FUTA), Mrs Olubunmi Ade-Ojo, has called on government at all levels to be proactive about advocacy for green building, as part of measures to control climate change.
Ade-Ojo made this call on the sidelines of the commemoration of the 2019 70th anniversary of the Nigerian Institute of Town Planners in Akure, yesterday.
She observed that people often believed that the maintenance of a green building was expensive and risky due to infestation of reptiles.
The lecturer explained that the land on which people built their houses and used for other activities was gradually reducing on a daily basis.
She, therefore, called on government to formulate policies that would prevent wastage in the society.
Ade-Ojo, also, admonished policy makers across the country to know the importance of the roles of town planners in Nigeria.
He implored state governments across the country,  to embark on a massive campaign to sensitise the people on the need to always consult the Ministry of Physical Planing before erecting building structures.
Also, the Chairman, Nigerian Institute of Town Planner, Ondo State chapter, Mr Omole Kayode, stressed the need for people to recognise the importance of tree planting in their environment, which, he said, could prevent untimely death in the society.
He observed that the environment was now being compressed due to increase in population and buildings among other things.
Omole stressed that the occasion was to educate the public on the danger of climate change and how to proffer lasting solution to it.
College Begins Construction Of N310m Auditorium
The College of Insurance and Financial Management (CIFM), Lagos-Ibadan Expressway yesterday held the Sod Turning Ceremony of its proposed N310 million auditorium to boost infrastructure development.
President, Chartered Insurance Institute of Nigeria (CIIN), Mr Eddie Efekoha, at the ceremony, handed over the project to Acropolis Contractors for completion within the next 12 months.
Efekoha said that the institute would continue to invest in manpower development which is its core mandate to upgrade insurance practice and industry in Nigeria to meet up with global standard.
He urged the contractors to cooperate with the college during the course of the construction, to ensure timely completion of the project.
In his address, Chairman , Governing Council, CIFM, Mr Muftau Oyegunle, said that the college had continued to make tremendous progress in terms of infrastructure development.
"Academically, we are forging ahead, and in terms of infrastructural development, we have continued to make progress," he said.
Oyegunle commended the CIIN President for carrying out the project during his tenure and also investing in the college.
Rector, CIFM, Mrs Yeside Oyetayo, told newsmen on the sideline of the event that the college was depending on a grant from the National Insurance Commission (NAICOM) and support from other sponsors to fund the project.
Oyetayo said that the 1,650-capacity auditorium was expected to be delivered in the next 12 months.
"The estimate amount for the project is about N310 million with consultancy fee and we expect that it will be delivered in 12 months.
"For now, we are relying on NAICOM grant to fund the project, while expecting that other sponsors would also come up to assist," she said.
CIFM is a full-fledged college set up by CIIN to undertake its training function.
The College provides in-depth training in insurance, financial management, marketing and other related fields.