Customs Retires 304 Senior Officers, Soon
The Nigeria Customs Services (NCS) says the it will soon retire 304 senior officers who are either due by age or statutory 35 years in service.
This was contained in a retirement notice signed by Acting Comptroller Establishment, A. G Ahmed and made available to The Tide on Wednesday.
The statement noted that the affected officers would be disengaged from service by year 2020.
The retirement notice indicated that two Deputy Comptroller-Generals (DCG), three Assistant Comptroller-Generals (ACG), 13 comptrollers, 39 deputy comptrollers and 45 assistant comptrollers would be affected.
Other rank and file officers listed on the retirement notice include 71 chief superintendents of Customs, 33 superintendents, 31 deputy superintendents, 32 assistant superintendents I, 27 assistant superintendents II, seven inspectors and one assistant inspector.
The affected officers listed for retirement in the year 2020, in the rank of Deputy Comptroller-Generals are Dangaladima A.A in charge of Finance Administration & Technical Service (FATS) and Sanusi Umar in charge of Human Resource Development.
Officers in the rank of ACGs are Zonal Coordinator in Charge of Zone 'C', Frances Enwereuzor, ACG FATS, Bukar Amajam and Zonal Coordinator in charge of Zone B, Chris Odibu.
Officers in the rank of Comptrollers include Victor Dimka, Florence Dixon, Yusuf Bashar, Francis Adetoye , Gwani M.J, Ogwude L. N, Edede I.E, Abdulahi I.A, Zulkifu A.A, Garba K.U, Loko Y, Angbalaga J.J and one Adediran.
Deputy Comptrollers include Agbo A.H, Abdulrahman T, Salihu M.S, Abubakar M.D, Bello A.N, Chima D.N, Muhammed M, Aliyu D.G, Idris K.I, Namanu A, Zakari N, Ibume R.k, Oyafemi C.I, Waziri S.A, Abioye, T.0, Idris A.I, Muhammed A.B, Ebieme A.U, Adamu S.A, Yusuf S, Adie B.U and Dauda A. Others include Okoloagu D.I, Eneh O.O, Mamu B, Odwong B.R, Lot-Eburajolo J.E, Thlama P.W, Umar A.
Also in the list  include Mustapha I.A, Umoh P.M, Bewaji I.O, Muhammed S.D, Maude A.M, Idris Danladi A.L, Omonoyan O.O, Malah D.A, Tanko S.M and Orekie M.C.
According to the retirement notice, the affected officers are to disengage from active service and proceed on pre-retirement leave, three months to the effective date of their retirement.
Recall that the NCS had in April announced plans to recruit 3,200 officers into the service to fill existing vacancies.
Acting Deputy Comptroller General, Human Resource Development, Sanusi Umar disclosed that 800 personnel would be recruited to fill vacancies in the support staff for superintendent cadre, while 2,400 would fill that of Customs Inspector and Customs Assistant Cadre in the General Duty categories.
Stories by Chinedu Wosu
NCS Intercepts Smuggled Indian Hemp, Other Products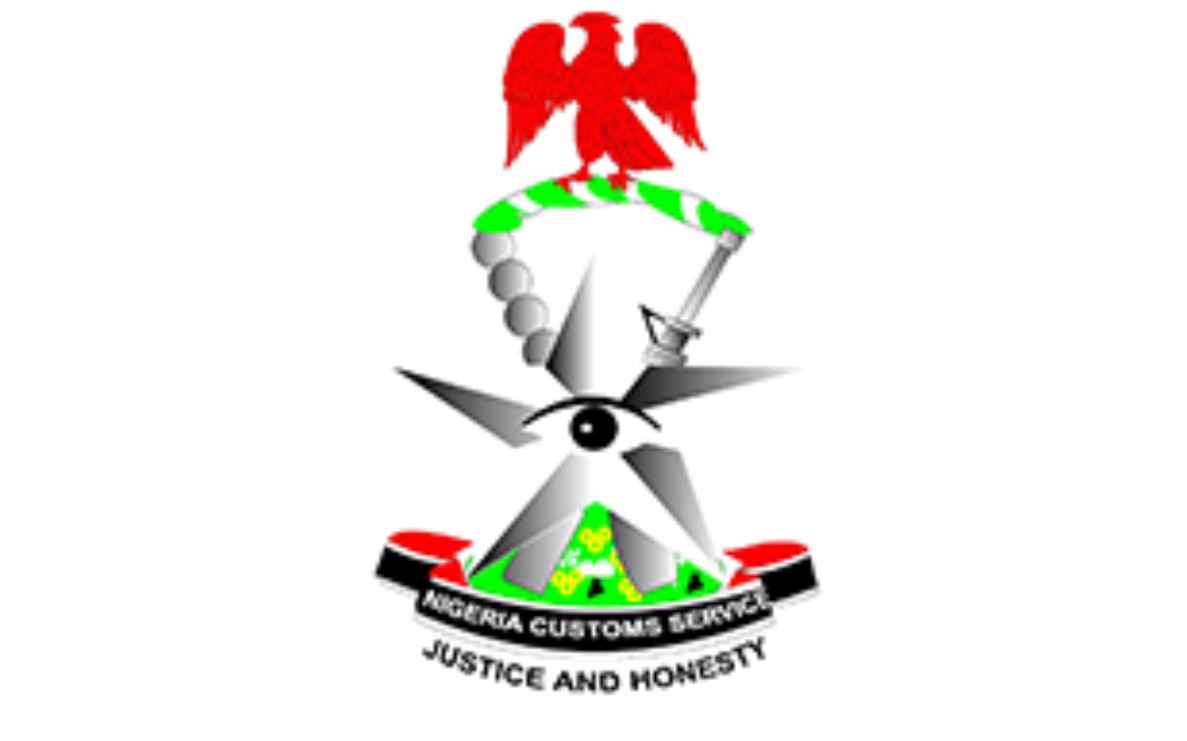 The Nigeria Customs Service (NCS), Ogun State Area 1 Command, has seized 710 parcels of Indian hemp illegally smuggled into the country from Ghana.
The service said apart from the hemp,  packaged in coconut size and wrapped with a street value of N25 million, it also seized 2,251 bags of 50kg rice, 36 vehicles and 1.4 million litres of Premium Motor Spirit (PMS), among others.
The Command said the value of the total seizure was put at N667.8 million.
The Customs, in a statement made available to The Tide yesterday by the Controller of the Command, Comptroller Michael Agbara, said the Indian hemp concealed in a built-in- compartment of a truck was intercepted along Ihunbo axis of Ogun State following a tip-off.
According to him, no arrest was made in connection with the seizure as the driver of the truck fled and abandoned the vehicle on sighting the customs officers.
"We have 710 parcels of Indian hemp concealed in the vehicle. The smugglers reconstructed the vehicle in such a way that if you see it, you will think it is empty but on a closer look, you will know that there are two compartments and inside the compartment, we have the Indian hemp.
"The street value of each is N30,000 and based on that value, the total street value is over N25 million.
"The vehicle was arrested through intelligence and immediately the driver sighted our officers, he jumped out of the vehicle," he said.
Agbara, who frowned at the high rate at which youths take Indian hemp, said the use of such substances was responsible for the high rate of crime in the country.
"We see the implication of this drug on Nigerians with a lot of of youth restiveness, banditry in the country. The youths cannot commit this kind of crime without taking something. So, if we are depriving them of these hard drugs, we are helping the country. It is part of our duty of protecting the country. We are after a saner Nigeria, not just generating revenue," he said.
The customs boss said the command was collaborating with the National Drugs Law Enforcement Agency (NDLEA) to ensure that those behind the importation of the smuggled hard drugs are prosecuted.
Chinedu Wosu
Navy Wants Special Court To Try Maritime Offenders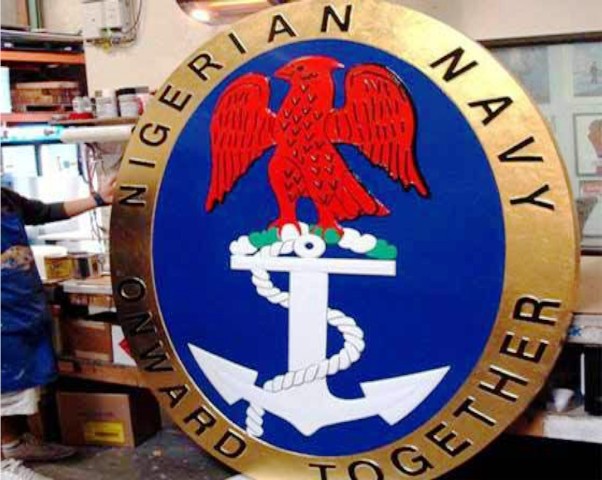 The Nigerian Navy has advocated the establishment of special court to try maritime offenders in the country.
The Chief of Naval Staff, (CNS) Vice Adm. Ibok-Ete Ibas, made the call at a news conference held at the close of the three-day Global Maritime Conference last Wednesday in Abuja.
The conference is part of effort to accelerate adjudication of justice on maritime offenders and curb sea crimes in the maritime industry.
Ibas, who was represented by Chief of Policy and Plans Naval Headquarters, Rear Adm. Begroy Ibe-Enwo, said that the Maritime Domain Awareness has improved security in the nation's maritime environment.
He suggested that certain courts in the country should be designated as maritime court to handle maritime cases.
On patrol efforts, the CNS said: "two ships are going to join us soon  from the fishery department and will be dedicated for anti-fishery operations."
" For the patrol efforts, we have a trinity of actions, we are reinforcing by the day, The first leg of that action is surveillance.
" The sea out there is a wide expanse of water, before we began to improve on our maritime domain awareness, it requires ships and maybe helicopters to sail out to sea to use their radar to see what is going on there.
" But right now, in Abuja, Lagos, Calabar and other centres, we are able to see what's going out there.
"But after seeing what we can see, the next is to deploy ships and helicopters to arrest and intercept these suspects.
" That is one area we are still building on because we don't have enough ships to dominate the entire waters that we need to police.
" It is a work in progress, more ships are being bought by the government
" With some other levels of collaborations even the fishery department is coming on board fully," he said.
He noted that in Ghana, fishery department and their Navy collaborate very firmly on this to the extent that the fishery department also buys ships and vessels for the Navy to use.
According to him, that's the model we are also adopting, two ships are going to join us soon from the fishery department and will be dedicated for anti-fishery.
" The third leg is enforcement, which revolves around the legal regime. Fortunately, the piracy and suppression of criminal activities act is on.
" It is already a deterrence by itself by the main fact that the criminals or would-be criminals know that there is a legislation that will bring them to book, that is already a check.
" But those who still want to be die-hard, the law is out there to catch up with them.
" It is not a new thing when we say to establish maritime courts rather we have recaptured to express it as the designation of certain courts within the country.
" It will not require any parliamentary legislation; It is just for the Attorney -General and executive arm.
" It can be executed so that certain courts can be designated for maritime offences, so that these cases can be expeditiously executed," he said.
Firm Explains Shipment Of Containers To Calabar Port
The Managing Director, Hull Blyth Nigeria Limited, Christian Holm, says his firm facilitated the shipment of its containers to Calabar Port to open trade and business activities in the Eastern ports.
He said that the firm was willing to invest in the Port and open up business transactions in the Eastern ports.
The firm, in a statement made available to The Tide yesterday, said the vessel made its first debut at the port on September 22, 2019.
Holm, however, identified undeveloped infrastructure, shallow water drafts, poor road infrastructure and insecurity as factors hindering large vessels from coming to the ports .
"Port complexes outside Lagos have not been upgraded in accordance with modern seaborne trade".
"This relates especially to containerised trade, where the requirements for sizeable port container yards and related handling equipment are not met," he said.
The  Managing Director also noted that water depth in rivers to the ports as well as alongside the quays have not been dredged or maintained, thereby giving rise to shallow drafts.
"The shallow drafts prevent access of average sized vessels to the ports, and shipping companies must instead deploy smaller tonnage which cannot provide economic transportation to most shippers.
"Road infrastructure to connect the ports with the importers and exporters' places of business lack maintenance and may often be unmotorable. Delivery and distribution of shipping goods thus become uneconomic or even impossible.
"Security on waterways and port access roads is critically compromised. Vessels require expensive armed protection to navigate the rivers, and road hauliers can only move during limited day time hours with additional high logistic costs," he said.
Holm said the investment by Marguisa Lines and the willingness of its customers to use the Calabar Port will be jeopardized, "unless the above key issues are urgently addressed by the government".
Chinedu Wosu