Providing Succour To Terror Victims
To apparently cushion the debilitating effects of violence and terrorism on victims across the world, the United Nations General Assembly proclaimed August 21 every year as the International Day for Remembrance of Victims of Terrorism. It equally adopted another resolution, proclaiming August 22 every year, as International Day commemorating Victims of Acts of Violence Based on Religion or Belief, among other matters, and directed member countries to religiously observe the two days as befitting tributes to all victims of terror attacks and violence based on their faith, all over the world.
The commemoration of the two days on Wednesday and Thursday, this week, in Nigeria and other countries, brings to the fore the plight of victims of the twin evils of terrorism and violence based on religion or belief in these countries.
There is no gainsaying that several persons have become victims of both terrorism and violence based on their faith or belief in several parts of the world.
While welcoming the decisions of the General Assembly to take these practical steps in honouring victims across the globe, the Secretary General of the United Nations, Antonio Guterres, said the day to commemorate victims of terrorism is intended to lift up the voices of victims and survivors of terrorist attacks, who consistently call for accountability and results.
He said, "When we respect the human rights of victims and provide them with support and information, we reduce the lasting damage done by terrorists to individuals, communities and societies".
Unfortunately, while more countries are affected by terrorism today, the number of victims has largely been concentrated in a small number of countries of the world. According to statistics, in 2017 alone, nearly three-quarters of all deaths caused by terrorism were in just five countries: Nigeria, Afghanistan, Iraq, Somalia and Syria.
Paradoxically, in all countries of the world, victims of terrorism continue to struggle to have their voices heard, have their needs supported and their rights upheld. Victims often feel forgotten and neglected once the immediate aftermath of a terrorist attack and other violent attacks fades, a situation which can have profound consequences for them.
More worrisome is the fact that only few countries have the resources and the requisite capacity to meet the medium and long-term needs required by victims to fully recover, rehabilitate and integrate back into the society. Infact, victims can only recover and cope with their trauma through long-term multi-dimensional support, including physical, psychological, social and financial, in order to heal and live with dignity. Again, the primary responsibility to support victims of terrorism and uphold their rights rests squarely with the various governments of the world. On this score, synergy and collaboration are needed.
Similarly, following unprecedented rise of violence against religious communities and people belonging to religious communities across the world, in tandem with the United Nations' bold initiative, there is no better time to begin addressing the challenges facing victims than now. Like victims of terrorism, victims and survivors of violence based on religion or belief, are often forgotten.
It is no longer a hidden fact that hatred towards religious groups may lead to killing of innocent people, particularly against the backdrop of one-third of the world's population suffering from some form of religious persecution.
Also, acts of terrorism are intended to cajole and intimidate members of religious communities and, as a result, hold them back from practising their faith. In some countries, religious practice is forbidden even at home and, sometimes, the representatives of religious minorities are refused religious funerals.
More often than not, acts of terrorism in several countries of the world have their roots in religious extremism and fanatism. Islamic bigots and fanatics were suspected to be the brains behind the bombing of the World Trade Centre in the United States of America in September, 2001. Boko Haram insurgents in Nigeria, Cameroon, Niger, Chad and other countries in Africa are propelled by religious extremism and have continued to inflict incalculable damage to citizens of these countries for over 10 years now.
In Nigeria, for example, the terrorists have ravaged the North-East States of Borno, Adamawa and Yobe, leaving in their wake tears and blood, with many citizens displaced. Internally Displaced Persons (IDPs) camps are scattered here and there. This is coupled with the number of persons killed, maimed and displaced by suspected herdsmen and bandits in places like Benue, Plateau, Zamfara and Taraba States. In all these, victims and survivors have sordid tales to tell. In other cases, IDPs are raped, dehumanised and short-changed by persons entrusted with the responsibility of caring for them.
Again, the beheading of a female Christian preacher by religious bigots in Abuja recently, is still very fresh in the consciousness of most Nigerians. The cases of abduction and murder of priests, the disappearance and resettlement of religious leaders, torture and beating based on religion or belief by the police in some countries are only examples of the persecution and discriminatory behaviour towards religious minorities.
It is, however, heart-warming that the United Nations' resolutions do not relate to any specific religion or belief but to all victims of violence and terrorism, and seek to raise awareness of the importance of respect for religious diversity, peace and tolerance in the world.
While The Tide commends the countries of the world for successfully commemorating the two international days, we call on their governments to take more practical steps to support victims of terrorism and violence based on religion and other beliefs. They should synergise and collaborate to help the victims.
Apart from providing a regional taskforce to counter insurgency and terrorism, African countries like Cameroon, Chad, Niger, Nigeria, among others, can work together to provide succour to victims. It is never in doubt that governments of these countries have not done enough to cushion the devastating effects of terrorism and violence on the victims.
Again, most IDPs camps are nothing to write home about. The inmates of these camps are still left at the mercy of the elements and are buffeted on every side by the lack of funds, drugs, water, food and shelter. Also, providing them with basic education and other skills would go a long way to ameliorate their plight. The time for action is now.

Beyond New SIM Registration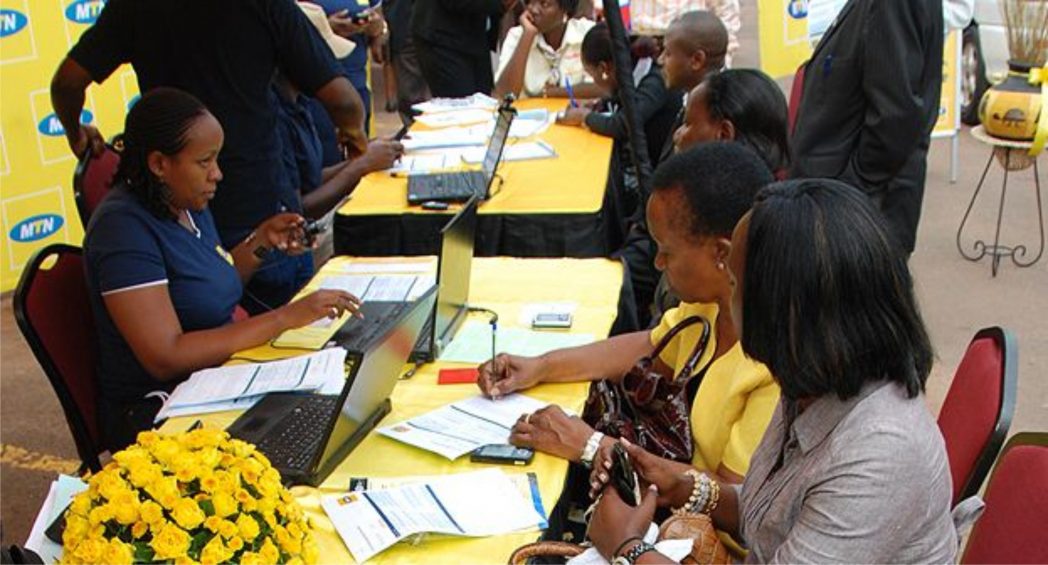 Recently, the Federal Government, apparently jolted by the high level of insecurity in the country, fixed 1st of December, 2020 as deadline for the validation of already registered Subscribers Identity Modules (SIMs) in the country.
The government has also made National Identity Number (NIN) a compulsory requirement for fresh registration.
To achieve this objective, the Minister of Communication and Digital Economy, Dr. Isa Ibrahim Pantami, through a statement signed by his Technical Assistant, Information Technology, Dr. Femi Adeluyi, directed the Nigerian Communications Commission (NCC) to immediately revise the policy on SIM card registration and usage.
According to him, the revision of the policy is based on the feedback received from the security agencies following the successful revalidation of improperly registered SIM cards in September 2019 and the blocking of those that failed to revalidate their SIMs.
With this directive, the updated policy from the NCC is expected to make NIN a prerequisite for new SIM cards registration, while foreigners use their passports and visas for the purpose. Already, registered SIM cards are to be updated with NIN before 1st of December, 2020.
Another important aspect of the new policy is the limiting of subscribers to the use of three maximum SIMs by an individual.
In the light of this development, it is expected that the four major network providers in Nigeria — MTN, Airtel, Glo and 9Mobile, would have to conduct yet another nationwide registration exercise before the year runs out.
The question now is: if telcos are ready for the procedure, are Nigerians also primed to meet the requirements considering the number of bottlenecks that had restricted them in the past?
This question becomes pertinent in view of the fact that there is non-existing centralised database with the NCC that would be enough to either verify the actual identity of each subscriber, confirm subscribers' information or quickly detect a case of duplicated details.
We observe that there are cases where network subscribers registered three SIM cards of different networks with different biodata. There are also cases where many Nigerians registered their drivers' licences, voter cards and national identity cards with different identities, thus, making harmonisation very cumbersome.
Furthermore, taking a cue from the NCC's subscriber data, it was noticed that subscribers from each operator are considered separately which gives room for miscalculation in the actual total number of network users in the country.
It is, therefore, not clear how operators would be able to know if a subscriber has reached the SIM card limit during a registration process.
Enforcement of the new policy by the government is another area of concern to us. Apparently, the enforcement of NIN use by Nigerians in the conduct of certain transactions has been in the works since 2015. We recall that there was a mandate that the National Identity Management Commission (NIMC) should ensure the harmonisation of NIN with all Ministries, Departments and Agencies (MDAs) which include, but are not limited to the Central Bank of Nigeria (CBN), Federal Road Safety Corps (FRSC), Federal Inland Revenue Service (FIRS), Independent National Electoral Commission (INEC), National Health Insurance Scheme (NHIS) and PenCom.
At the time, it turned out to be an unsuccessful effort and, thus, had to be postponed till the following year. Even up till now, it appears complete adoption is still five years away.
Perhaps, the question of how long it takes to get a NIN in Nigeria is no longer the subject of debates. According to the FAQs page on the Commission's official website, "it usually takes between 1-5 working days for your NIN to be ready after registration".
While this may not be in doubt, the number of registered Nigerians is not encouraging due to frustrating process.
Information available to us shows that NIMC has only enrolled about 36 million Nigerians, even though the process started in 2012. This number is a far cry from the over 180 million network subscribers recorded by NCC. This is said to have resulted from the few registration centres and partners available and the attendant corrupt practices by some NIMC officials.
We, therefore, fear that a directive of this magnitude may not be easily enforced if subscribers continue to find a basic prerequisite such as NIN registration difficult to access.
Again, limiting Nigerians to the use of only three SIM cards is, indeed, a welcome development if only all the mobile service providers in the country have reliable network coverage.
In a nutshell, we fear that full compliance may be hard to achieve unless there is a structure through which registration for both NIN and SIM is made easier, faster and less cumbersome for Nigerians. One possible solution to this effect is for the service providers and the NIMC to have more registration centres across the country where Nigerians can be attended to quickly and easily.
Even so, they have to conduct the whole process without the help of unaccredited partners to avoid a flawed outcome or recurring cases of fake NIN registration and pre-registered SIM cards.
Meanwhile, the NCC should ensure that no unregistered SIMs are ever allowed on mobile networks, while also ensuring that subscribers can easily check the number of SIM cards registered to their name, along with the associated phone numbers and networks.
Also, the industry regulator has the onerous duty to ensure that mobile network operators fortify their networks against cyber attacks and ensure that they adhere to the provisions of the Nigeria Data Protection Regulation (NDPR). Any SIM card that has been used to perpetrate crimes should be permanently deactivated within 24 hours.
We believe the NCC has 10 months to fully enforce the new SIM registration policy. How this will pan out is, however, a question only time will tell.

Unemployment: Ngige Got It Wrong!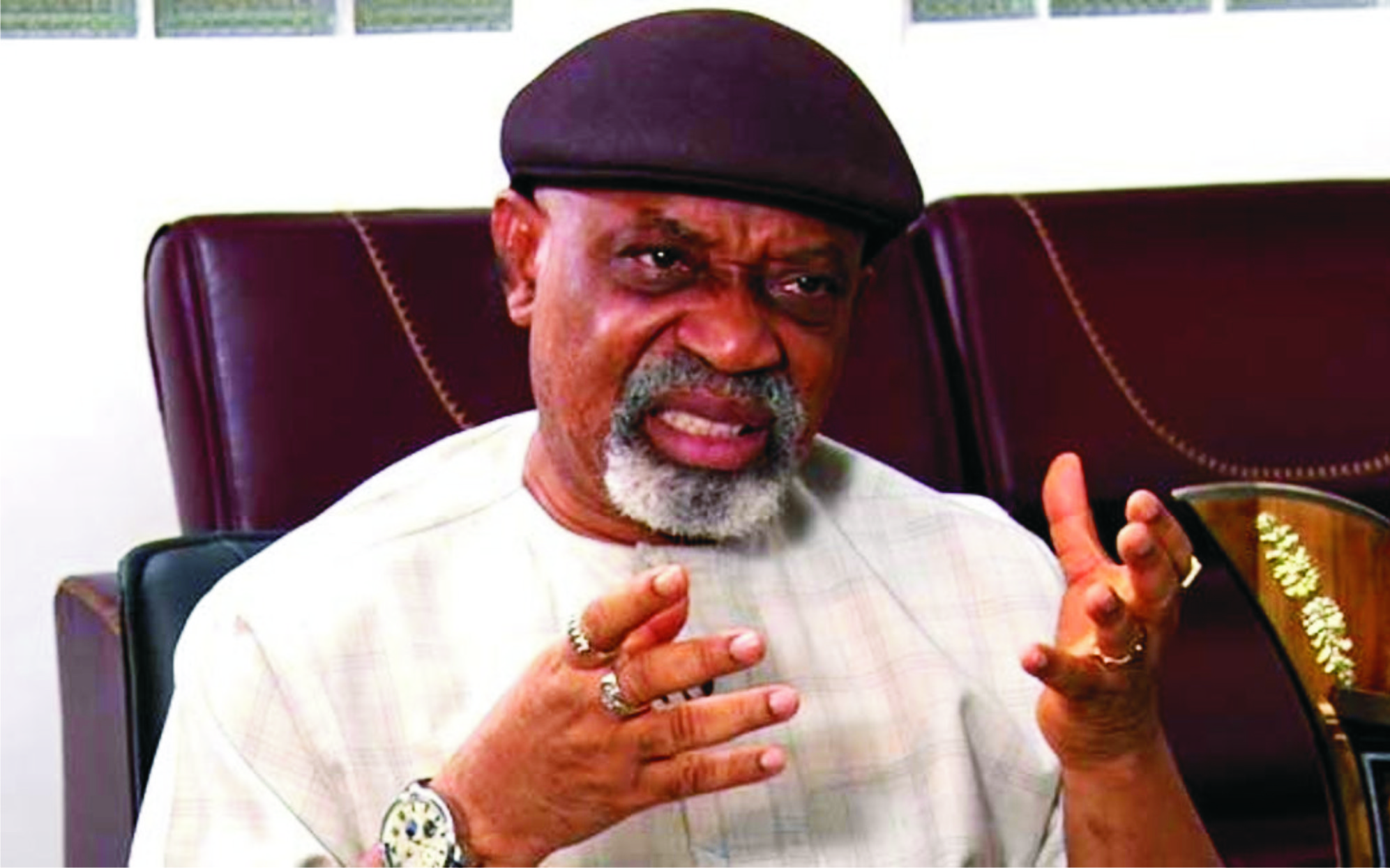 Early this month, precisely on February 10, the Federal Government, in what looked like a conscious admission of failure to create pathways the Nigerian youths can tap into and carve a better future for themselves, advised unemployed graduates, who are seeking government jobs in the white collar sector, to look elsewhere, insisting that there are more sustainable and lucrative ventures outside their focus.
Speaking in Benin City, the Edo State capital, at a Town Hall Meeting on "Popularisation of Blue/Green Collar Jobs among Graduates of Tertiary Institutions in Nigeria", the Minister of Labour and Employment, Dr Chris Ngige, stunned many when he "urged Nigerian youths to invest their talents in other job sectors, as the richest youth of the world aged between 21 and 31 years, are not employees of government but smart entrepreneurs who distinguished themselves in creative skills in various areas".
We agree with the concept of Graduate Employability Enhancement Scheme designed by government "to break the resilience of high unemployment rate in the country" by "urging unemployed graduates, parents, career counselors, and students of tertiary institutions to embrace the profitable opportunities offered by jobs outside government offices".
This is where Ngige and his team in the Ministry of Labour and Employment, and indeed, the Federal Government, got it all wrong! Government cannot shirk its responsibilities to the youth now, not after creating a difficult climate for them to benefit from the system that has made most public sector officials demigods. How can governments explain that for more than two decades, they have refused to lift embargo on employment into the civil service, when every year, tens of thousands of ghost workers are discovered and weeded out of the system, tens of thousands more retire, thousands die and many voluntarily resign without any corresponding reduction in the cost of governance and workers personnel and payroll systems? How can they explain that corruption has made it impossible for young graduates to secure new jobs in public service when government policies have squeezed the private sector such that they can no longer create robust jobs for the youths?
The Federal Government cannot, therefore, organise a town hall meeting just to tell graduates not to waste their energy looking for white collar jobs in government offices, when it has failed to provide the enabling environment, consistent policy direction and friendly legislation to attract private capital and Foreign Direct Investment (FDI) into critical sectors to absorb the army of graduates from the legion of higher institutions in the country. It cannot be mobilising people to think of jobs outside white collar sector when it has not done anything to revive any of its moribund manufacturing industries, agric farms and mills, or has it put any policy in place to ensure that investors who closed shop and left the country due to hostile operating environment or inconsistent policy, return to pull more graduates out of unemployment.
In fact, if the paper rolling mill at Oku Iboku and aluminium smelting company at Ikot Abasi, Ajaokuta and Aladja steel companies, and a host of others in various sectors in Lagos, Ibadan, Enugu, Port Harcourt, Kano, Kaduna, had been revamped and made effectively operational, government would have fulfilled its promise to create 10 million to 25 million new jobs by now. Its desire to pull 100 million out of poverty would have also been realised and economic boom would have set in. And, of course, the spate of insecurity occasioned by reckless killings, kidnappings, cult-related violence, and other criminal activities that undermine peace, security and sustainable development would have abated.
We are aware that white collar workers have shaped the dynamics of Nigerian society over the years. We are also aware that blue collar workers, such as machinists, welders, electricians and construction workers practising their trade in factories and on building sites have found it nearly impossible to operate due to lack of power supply and other harsh conditions that impede economic growth. And, yes, we are aware that both white and blue collar workers are turning to green jobs in developed countries in North America, Europe, Asia and the Pacific, where stable government policies have created the enabling environment for a thriving green sector.
But we are disappointed that government has not made any effort to make green jobs thrive in Nigeria. We say so because for that to happen, government must create the climate for the sector to function effectively by ensuring that academic curricula provide for schools at all levels to teach students courses that produce green collar professionals to drive development. Besides, government must enable legislation to encourage investors to invest in the green sector to open it up for employment of graduates to populate the various job opportunities for sustainable growth.
We reckon that in an era of increasing concerns for the environment, following hostile habits that threaten climate change through greenhouse gas emissions, abuse and degradation, the need for green collar workers, ranging from manual to managerial, dedicated to improving the quality of our environment by reducing waste and pollution, is urgently germane. Indeed, we need professionals and consultants in conservation, environmental services and waste management to provide these services and products. We also need green electricians who install solar panels, plumbers who install solar water heaters, recycling centre/MRF attendants, process managers and collectors, construction workers who build energy-efficient green buildings and wind power farms, construction workers who weatherize buildings to make them more energy efficient, or other workers involved in clean, renewable and sustainable future energy development to grow the economy. It's not likely that participants in the town hall meetings qualify as any of the above.
The Tide agrees that we need qualified graduates to man these jobs that provide better opportunities than jobs in the traditional manufacturing sector as they pay higher wages and offer better career mobility, but Nigerian education system has to incubate this cadre of people to make the future sustainable for the next generation. Green collar workers do not fall from heaven, a well-cultured system produces them. And the Nigerian system today has yet to identify its course of direction. This is our take!

As operators of the power sector mount pressure on the electricity regulatory body to effect the scheduled increase in tariff, electricity consumers across the country have continued to voice out their objection, since news of the planned increase in electricity tariff by the Nigerian Electricity Regulatory Commission (NERC) slated to commence in April, this year broke.
Going by the new tariff approved by NERC, consumers will pay about N1.52 trillion more for power supplied to them this year, but several groups are of the view that this increment should not stand until there is considerable improvement in power supply.
Justifying the new electricity rates, NERC said it considered the actual changes in relevant macroeconomic variables and available generation capacity in approving the tariff, and that the review was to give the Electricity Distribution Companies (DISCOs) cost-efficient tariffs to operate with. It even stated that the review recognised the historical tariff deficits of the DISCOs which affected their bottom line, and developed a framework to manage future revenue shortfalls in the industry, including minimum market remittance requirement.
This will account for differences between cost reflective tariffs and allowed tariffs in the settlement of invoices issued by the Nigerian Bulk Electricity Trading Plc (NBET) and Market Operations (MO) department of the Transmission Company of Nigeria (TCN).
Although NERC seemed to have concluded that the tariff review has come to stay, consumers consider any increase in tariff now as unjust and counter-productive because they have, for too long remained victims of poor power supply and in some cases permanent darkness.
Suffice it to say that the myriads of challenges plaguing the nation's power sector include epileptic power supply with very low voltage, outrageous (estimated) billings and supply of light at awkward times (10pm to 3am) when it is not of much use.
In some areas where the transformers have issues, consumers continue to remain in darkness until they contribute money to get them repaired or replaced. Owners of new houses are expected to buy poles by themselves to be connected to power line. So, why hike electricity tariff?
The Tide notes with displeasure that DISCOs in most parts of the country have failed to show capacity and ability to deliver efficient and stable power supply and so in no way better than the comatose defunct Power Holding Company of Nigeria (PHCN) which they replaced in 2015 during the privatisation of the power sector.
Also, despite the marching order by the Federal Government to DISCOs to meter customers, nothing concrete has been done in this regard. Instead, there are reports in some parts of the country that instead of hastening the issuance of meters to those who don't have, those issued prepaid metres are ordered to return same. Therefore, to tolerate any increase in tariff with such inefficiency would be to reward poor performance.
Equally, we make bold to say that the woes of our electricity supply should be blamed on the Federal Government's refusal to demonstrate the political will to step on big toes and sanitise the power sector by reviewing the privatisation exercise embarked upon by the previous administration.
Government should compel the DISCOs to install prepaid meters for consumers and ensure optimal and consistent supply before any tariff increase. So, solving the electricity problem in Nigeria has to be holistic, requiring all hands to be on deck – the generating companies, distributing companies, transmitting company, consumers, as well as NERC.
Because the vast majority of electricity consumers are yet to be metered and are charged based on estimated billing, we believe that any increase in tariff now cannot guarantee fairness and transparency on the side of the DISCOs but instead to further rip-off consumers due to wrong estimates.
It is gratifying that the House of Representatives Committee on Power in response to public outcry recently, ordered NERC to suspend any tariff increase for now.
For all these reasons, we insist that NERC should review the services rendered by DISCOs and revoke the licences of the incompetent ones. Also, we suggest, as a way forward, that the issue of electricity be removed from the exclusive legislative list so as to allow states to develop and own power projects.
We support gradual, reasonable, cost-reflective tariff commensurate with service rendered, as increase in tariff should not be a channel by which inefficiency in the system is transferred to the consumers. We say no to any increase in tariff. Nigerians cannot continue to reward DISCOs, unless the Federal Government wants to honour them for their inefficiencies. New tariffs can only be justified if services are improved.