Marriage, Holy Estate Instituted By God – Cleric
Marriage has been described as holy estate instituted by God Almighty which signifies the spiritual union that is between Jesus Christ and his church for the beautification of his presence and miracle in Canaan of Galilee.
Speaking, yesterday at the solemnisation of holy matrimony between former Ms. Blessing Barijasi Obenade and Mr. Paul Amos Unuyate, which took place at New Covenant Gospel Church along East/ West road, Ebubu, Eleme on the theme: " God's Own Wine", text from Ephesians 5 verses 22 through 33, a renowned Gospel Preacher, Reverend F.A. Bariwei stressed that Saint Paul who was honourable among men, is not by any enterprise taken in hand unadvisedly.
Bariwei explained that to satisfy man's carnal lust, one must be reverent, discreet, sober and with the fear of God considering the first instance, noting that it was ordained for the mutual society.
According to him, "One must embrace help and comfort in order to have prosperity instead adversity. It has been ordained for procreation to the praise of God, having the fear of God and His Nature.
In his words, "marriage was ordained among other reasons to abstain from fornication for persons who chose to marry and keep themselves undefiled members of Christ's body for which these persons come now to be joined".
The cleric warned against personal and selfish interests in all dealings, adding that marriage can be destroyed when Jesus Christ is not because that marriage lacks the fear of God.
On lasting marital life, the man of God enjoined the couple to learn to love and tolerate each other deeply and avoid negative statement. He as well, admonished both to embrace transparency, to have a successful marriage.
He further explained that talking without listening to each other with unnecessary arguments will not augur well for the marriage. He used the opportunity to urge in-laws, friends and other well- wishers of the couple to be far from their marital life.
In a chat with The Tide shortly after the event, the groom, Mr. Paul Unuyate assured of contributing towards a lasting marital future, devoid of sectionalism and parochialism, pledging to be productive and transparent in marriage, that will bring blissful results, at last.
Also lending her voice, the bride, Mrs. Blessing Unuyate, described the union as, "the perfect will of God", promising that her marriage would be anchored on Jesus foundation which will lead to a sound-minded home.
Bethel Toby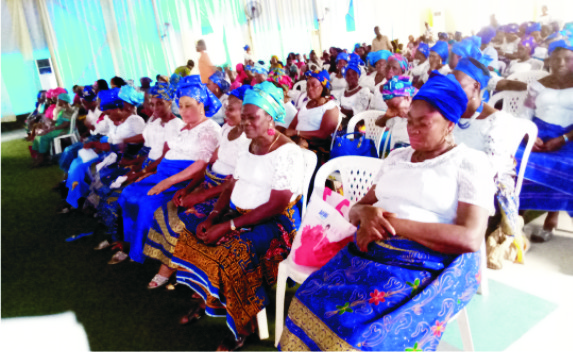 It was another opportunity to put smiles on the faces of widows especially the very indigent in Rivers State as the Handmaid Skills Acquisition Initiative, a non-governmental organisation, organised an empowerment programme tagged 'Widows Hope 2019'.
The programme, which hosted a collection of widows, vulnerable youths, orphans and the less-privileged from different states of the federation, took place at TII Ama Galaxy Centre-Port Harcourt, recently with the theme, "Make Widows Matter".
Highlight of the occasion was the empowerment of over 300 indigent widows with equipment ranging from grinding, sewing machines, gas cookers, food roasting apparatus with which to start life while others left with various relief materials.
The convener/visioner, Chief Grace Opara, told journalists that helping the less privileged; the widows, the orphans, the downtrodden, and giving them hope where there seems to be no hope, is a mandate she received from God.
According to her, she does this by providing them with means of sustainable livelihood which she sources from corporate support and well meaning Nigerians.
Chief Opara who declared her NGO's main goal as 'sustainability', expressed delight in seeing smiles on the faces of the widows, orphans and less privileged in attendance. 'When I see the challenges they pass through, being raised as an orphan, I can't help going the extra mile to make them happy' She said.
The visioner said, so far, over 500 indigent widows and physically challenged from different communities, have been empowered with one life sustaining material or the other, said her widows skills centre trains them on catering, tailoring, hair dressing, ICT, shoe/bag making and Nylon production, sustaining material or the other. She thus advised beneficiaries to ensure that materials released to them are optimally utilized so the aim of the initiative could be actualized.
On the attitude of some beneficiaries of such gesture, she said that her team monitors beneficiaries by following them up to ensure that the empowerment materials are effectively utilized so as to achieve the purpose for which they are empowered. "We have files containing their addresses. through these addresses, we were able to discover that some of them are not even indigent in the first place, they can take care of them selves. So this time, we decided to concentrate on the poor of the poorest." She revealed.
In his reaction, the Royal father of the day, the Paramount ruler, Mgbuesilaru Community, HRH, Eze Ejike Princewill Wali, (MRSCTR, JP) expressed delight with the gesture demonstrated by Mrs Opara.
Describing her as a woman with a heart of gold he encouraged her to keep it up, while charging beneficiaries to justify the essence of the exercise.
Meanwhile, the Handmaid Initiative targets at the less-privileged widows and the vulnerable, indigent widows and their children as well as the elderly.
Sylvia ThankGod-Amadi
We Need Blueprint On Women Development – Dr Thom -Manuel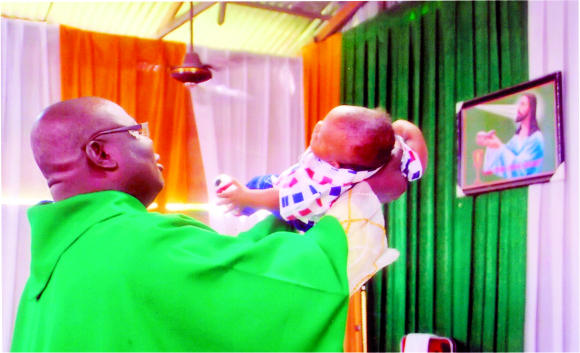 Former Publicity Secretary of National Council of Women. Societies(NCWS), Dr. Nimi Thom-Manuel, has called for a blueprint for women development.
In an exclusive interview with The Tide, Dr. Tom-Manuel said over the years, there has been decline in women's participation in politics and governance.
She stated that apart from former President Goodluck Jonathan who involved women in governance, the present government led by President Muhammadu Buhari has put women in backwaters.
"Now, we have two or three women in the cabinet unlike before when we had about 12. We had Okonjo -Iweala , we had Akunyili and other first brains in their various careers, " Tom Manuel said.
Pointing out that lack of a deliberate policy to empower women has led to poor inclusion of women in governance and politics. She blamed the situation on poor policy framework, recalling that the Beijing Conference laid the foundation for inclusion of women in governance.
As far as she was concerned the Affirmative Action provided the blueprint for evolving programmes and policies for women world all over.
"When I was the publicity secretary of NCWS under the leadership of Hajia Laila Dogonyaro, we participated in the Bienjing Conference and made presentations for Nigeria. Unfortunately, what we proposed were not adopted here, if not by now we would have gotten up to 40 per cent of women in governance.
" For me , I don't beleive in 30 per cent. It should be 50-50 though in this kind of society, it's difficult, but women should push their way up," Tom-Manuel maiantained.
Part of the current handicap she explained comes from education. Highlighting education as one way women could compete in leadership positions, she used herself as an example as she currently serves on the board of the Rivers State Housing and Property Development Authority.
As far she is concerned there is no end to knowledge and to her lies the power to change society, as she challenged the womenfolk to acquire more knowledge.
Further stressing on the role of women in governance ,the woman activist reasoned that there is a gradual decline in women's participation in politics citing the case of Rivers State.
" Today there is only one woman amongst 32-member Assembly, so what can she do?
" We used to have four before and I thought that by now they would have exceeded that figure unfortunately it's not so. But I thank our governor, Nyesom Wike, for what he has done at the local level where all the vice chairpersons are women, " she emphasised.
Thom-Manuel submitted that women have huge role to play to stabilise the polity, " Women leaders have a lot of role to play now. They could be mediators, managers and entrepreneurs. "
Another area she wants women to be alert and arm themselves is in choosing their mates and spouses. She believes that education and exposure play key roles in choosing one's spouse.
Thom -Manuel attributed the rising divorce rate to male chauvinism and the failure of many women to choose their spouses based on educational and emotional similarities.
She stated that many women in the quest to settle down overlook such factors which later destroy the marriage due to fear from the males that their women are much exposed and educated.
" If you and your spouse are educated, and operate on the same emotional and psychological level, then it will be difficult for your husband to see your success as a threat.
Dr. Thom-Manuel studied in England. She had her first degree in Botany from London University and she came back to Nigeria in 1974. On her return she took up a brief teaching job with the state government. But she went back to London for more studies after her short stint in teaching.
She returned to London and did a Post Graduate Diploma in International Journalism in Newcastle University. On completion she came back and took up job with the Rivers State Newspaper Corporation and rose to become Woman Editor within 14 years of her service.
She voluntarily retired and went back to the school to start a fresh undergraduate programme to read Mass communication at the then Rivers State University of Science and Technology. She went further to do her Masters at University of Port Harcourt in Political Science and later a doctor of philosophy in International Relations from the same university.
Ibinabo Ogolo & Kevin Nengia
Foundation Graduates 200 Trainees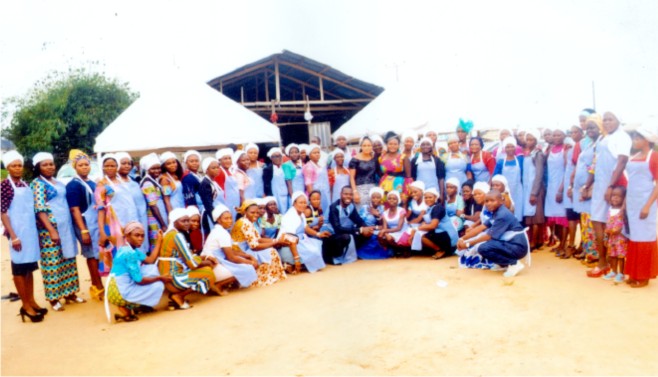 The Managing Director and Chief Executive Officer of F&S Catering Foundation, Mrs Faith Stephen, has said that in a bid to meet the requirements of the 21st century skills acquisition programme, her organisation will now include lecture notes, video lectures, video practicals, discussions, quiz, among others in its curriculum.
Mrs. Stephen made this declaration at the graduation ceremony of the foundation's skills acquisition trainees held at the Omega Power Ministries (OPM) Worldwide, Okoloma –Afam, Rivers State.
According to her, every practical will be professionally captured for future trainees on their smart phones through the mobile application. This process, she said would commence in October with skills practical, using the modern, all in- one equipment with full accessories.
She added that information technology appreciation and application would be introduced by the foundation into the skills training and other innovative approaches which would be applied in the repositioning agenda.
Stephen enjoined the trainees to loose their moral compass in the course of discharging their duties in the entrepreneurial sector. She urged them to prepare to be accountable for everything they do as well as expecting their client's participation in decision.
She, also changed the graduants to be prepared to devote their professional energies not only to their clients' needs, but also to the entrepreneurial needs of the society, emphasising the need to make good use of limited resources.
In her words: "Never stop learning skills for your fruitful tomorrow. Always remember to practise what skill you have acquired and effectively put it into good use".
Meanwhile, the Foundation in partnership with the Omega Power Ministries (OPM) Worldwide, Okoloma-Afam, has trained over 300 persons freely on various skills such as baking, cooking and venue decoration, among others.
Some of the graduants who spoke to The Tide, appreciated God, the General Overseer of Omega Power Ministries (OPM) Worldwide, Apostle Chibuzor Chinyere and the Foundation for initiating a free skills acquisition for them and for the honor done them.
Describing the experience as a survival strategy, they urged other prospective trainees to embrace the opportunity for their good.
Stories by Bethel Toby