2019: NDDC Trainees Protest Over Neglect In PH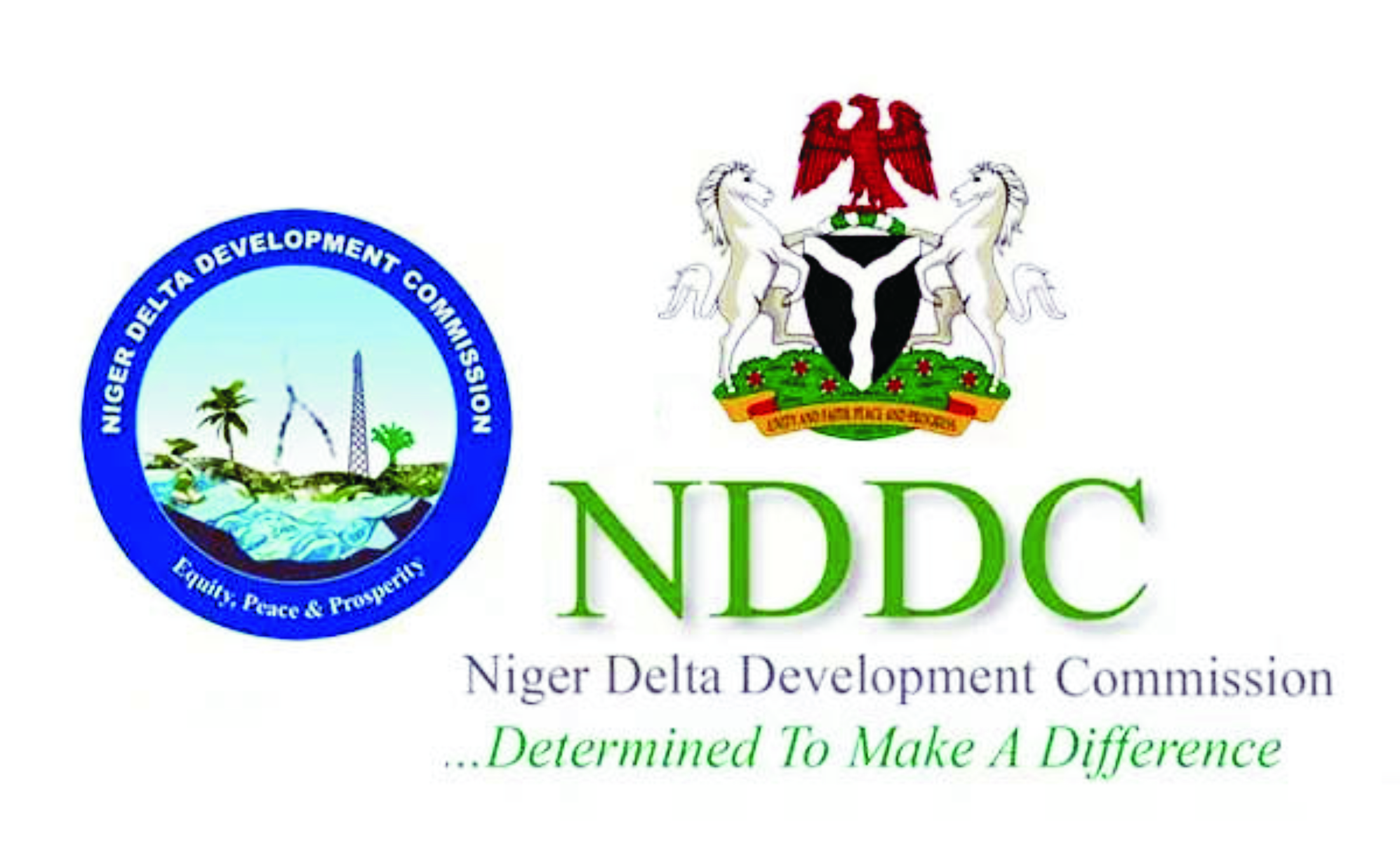 Some youths of Niger Delta region undergoing the 2019 NDDC ICT training have alleged of being shortchanged by consultants handling the programme.
The youths who said this during a demonstration in Port Harcourt also alleged of being brutalized by secretary Agencies at the commission's headquarters in Port Harcourt.
The alleged of being denied accommodations, especially those from Rivers State after being forced to sign the accommodation paper, while starter packs and other post training Assembly was denied them.
The protesters also alleged that the training was not allowed to run its full course of three months as proposed, adding that they were only given three weeks tutorials and asked to go.
The youths numbering over 200 further demanded for post training benefits and starter packs to enable them start up businesses after the training, and for their transport allowances and accommodation benefits be paid to them.
Reacting to the protest, a consultant to the commission on the programme, Mr. Ebi Chimezie, denied that the trainees were short-charged in the programme.
Chimezie, who was in charge of trainees from Abia, Delta and Cross River States, said all the trainees who sat for the final examinations have recivered their allowances.
He also expressed the commission's willingness to reaccommodate those who embarked on the protest adding that the programme was designed by the commission to create opportunities for graduates from the region to become employers self employed with a view to contribute to the development of the region.

COVID-19: Group Inaugurates Technical Committee In C'River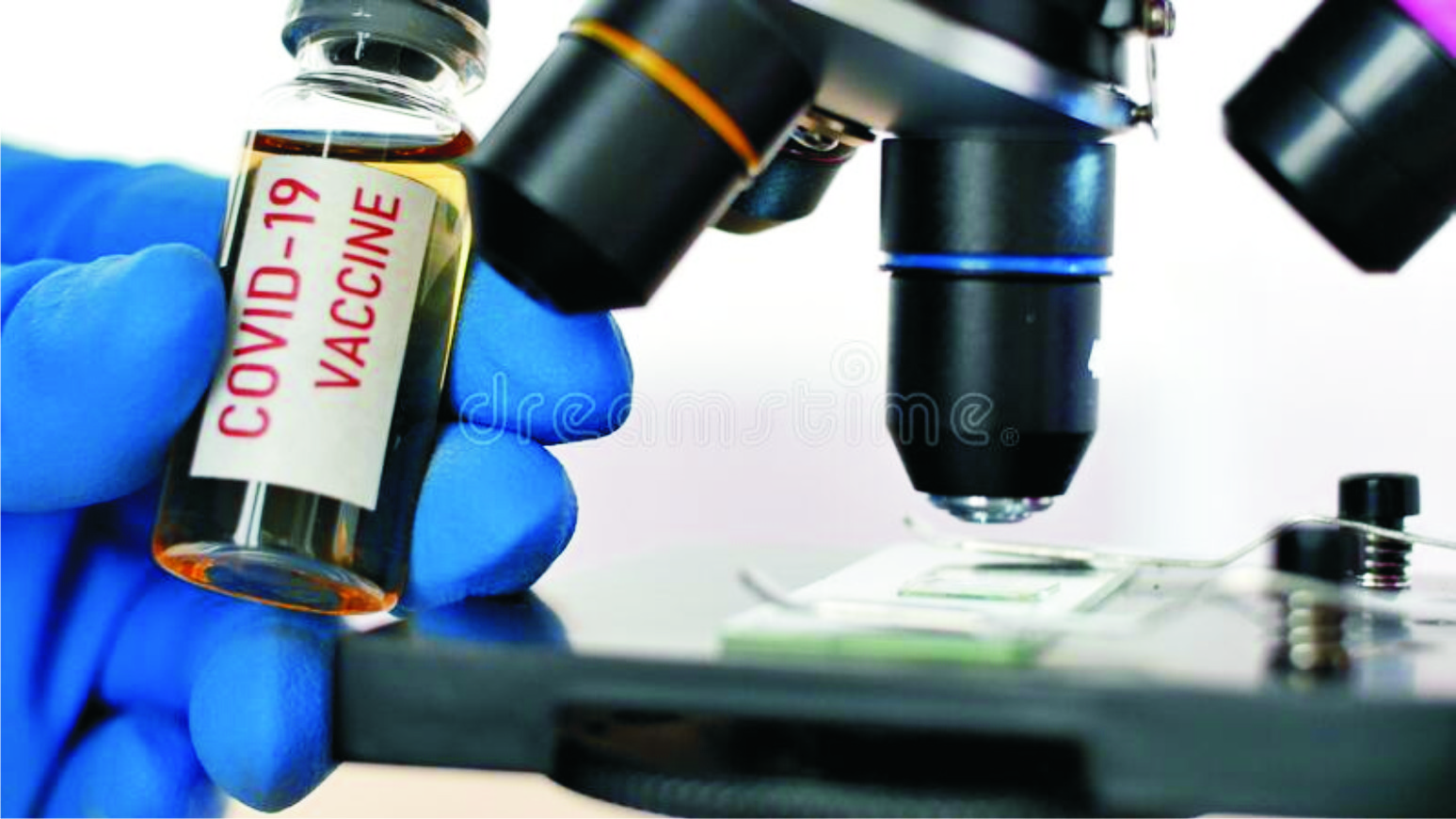 Apparently looking for a solution against the dreaded Coronavirus, the health professionals in Cross River State have inaugurated a technical working committee to help monitor and review protocols as well as standard operating procedures, SOPs, in the state.
The five-man central working committee is headed by Dr Obaji Apket, a Community Health Physician at the University of Calabar Teaching Hospital, UCTH, is also made of NMA, AMLSN,PSK, NANNM and MHWUN.
The committee among others has the mandate among others to prevent, access information as well as review protocols and SOPs of state government and various hospitals on COVID-19.
Fielding questions from journalists shortly after the inauguration, the Chairman, Nigeria Medical Association, NMA, Dr Agam Ayuk, said the technical committee was saddled with the responsibility of evaluation
and monitoring the state of preparedness and safety measure in place by hospitals as well as the government.
He said: "The term of reference of the technical committee is to ensure compliance ,monitor and evaluate the level of preparedness and safety measures put in place by different hospitals.
"They will also assess the level of training and make recommendation to Central Working Committee of Health Professionals in tbe state. All these are measure to ensure health workers are are safe, because they
are first line and front line responders.
"Their safety is also paramount which is why we set up the technical committee to make sure Protocol and Standard Operating procedures are adhered to because we too have families.
"We don't want the public to panic at all, people should maintain hygiene and adhere to social distancing rules and stay safe, the virus is not a death sentence," he said.
On his part ,the NLC Chairman in the state, Com Ben Ukpebi, said the inauguration of the committee was timely as it is only proactive to do so before any incident was reported in the state.
Ukpebi said the technical Committee Is a good development that will boost our preparedness in terms of effective response and management in case of any reported incident.
By: Friday Nwagbara, Calabar

COVID-19: NDDC Shops For Ventilators For N'Delta States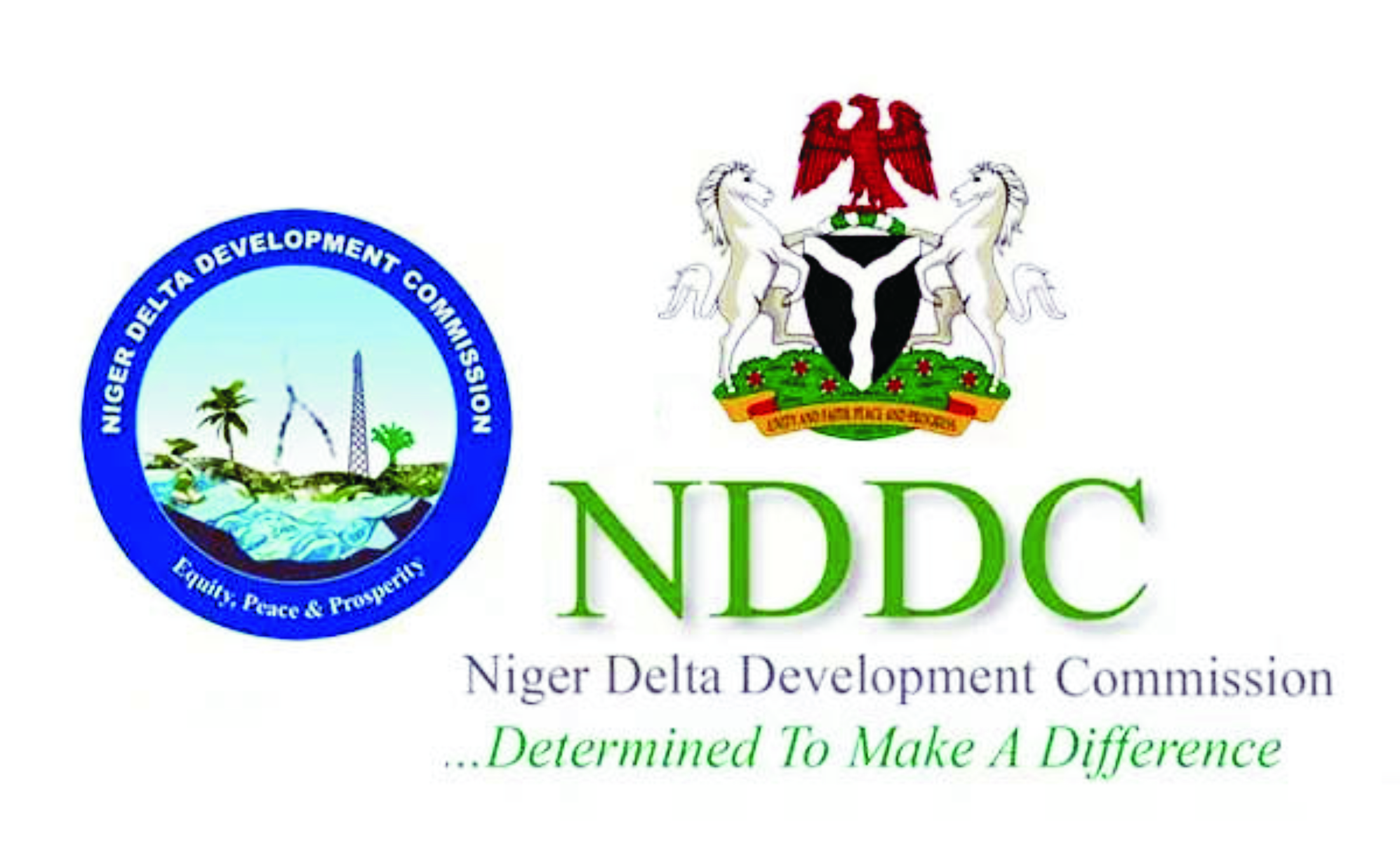 The Niger Delta Development Commission (NDDC) is ready to help in the case of COVID-19 but the acting Managing Director, Prof Kemebradikumo Pondei, says the nation has only 500 ventilators.
He also said in Port Harcourt that Nigeria of about 200 million people has only 500 ventilators; worse, most of the few oxygen plants in the country have broken down.
These are the findings of the Niger Delta Development Commission (NDDC) which has pledged to intervene in the Niger Delta on COVID-19.
Pondei told newsmen in Port Harcourt that the commission just carried out a study to determine how to intervene.
He said; "This morning we found that there are about 500 ventilators in the entire country. We are exploring avenues to see if we could intervene in providing ventilators. Similarly, oxygen is difficult to procure in the country.
"The Federal Government through the ministry of health has a policy on oxygen which has not been disseminated very well. There are very few oxygen production plants in the country and some of the existing ones have actually broken down. But the provision of oxygen is key to the treatment."
The NDDC boss said the commission was looking at contributing in the area of treatment because most of the activities so far had been on prevention; social distancing and hand washing as well as using sanitizers.
He remarked: "We are also looking at the drugs that have been used so far in other climes for treatment; there are some anti-viral drugs that we are trying to make available in a proactive manner. The NDDC is going a step above what others are doing.
He assured that the commission would intervene to protect the people of the Niger Delta region from the dreaded Coronavirus disease, COVID-19.
Pondei said as an intervention agency, the commission would collaborate with other stakeholders in the fight against the COVID-19 pandemic.
He said: "We have started looking at different isolation points in the nine states of the Niger Delta region. We are interacting with the states to find out what is on ground and we are taking stock of the ventilators and oxygen in health facilities across the region."
The NDDC CEO observed that the treatment of the disease was not limited to drugs but included the ability to make sure that the patients were able to breathe properly and this should be done using ventilators.
"As for testing, we are leaving that with Nigeria Centre for Disease Control (NCDC) which is coordinating the testing, but we will also like to let people know that most of the kits that are being used are not efficient and cannot detect COVID-19. This is because everybody has one way or another been exposed to Coronavirus and those kits just test for antibodies that already exist in most of us."
Pondei affirmed that the NDDC would identify the isolation centres in the Niger Delta states so as to assist in strengthening them and building their capacity for service delivery.
He added: "It is not enough to build a place and say it is an isolation centre. It has to be properly equipped and properly stocked. They should have personal protective gears for health workers and must have dedicated conveniences for each of the patients. Anything you use for one patient cannot be used for another patient."
Pondei stressed the need for people to imbibe simple health tips like social distancing, not smoking in a crowd, good coughing etiquette and regular hand washing with soap and water.
He advised that hand washing techniques be taught on radio and television.
Speaking on the free medical programme of the NDDC, the acting MD said that the commission's 2019 budget made provisions for its resuscitation, stating: "Right now, the directorate of Health, Education and Social Services (EHSS) is already working on a template for it.
"We are also looking at people that will partner with us. What we are planning is to roll out a monthly programme that will run across the nine states of the region. Our plan is to have three in every state under the NDDC mandate in a month at the same time. We believe that it will reduce the disease burden, especially in the hard to reach areas of the region."
Pondei said that his inaugural lecture last year at the Niger Delta University was prophetic because it was entitled: "Viruses: Ignored, Neglected, Poorly Understood with Resulting Devastating Consequences."
He decried a situation where people fail to learn from experience, noting: "When Ebola Virus was our problem in 2014, we did exactly what we are doing now. Hand washing became serious with sanitizers and temperature testing but after Ebola, everything went back to normal.
"Few isolation wards were allowed to be used for other things. In developed nations, you build more isolation centres and equip them properly but in Nigeria here when this Coronavirus disappears, we will then forget all we have learnt and we will not plan for something subsequently."

NGO Trains Newsmen On Election Conflict Reportage In Bayelsa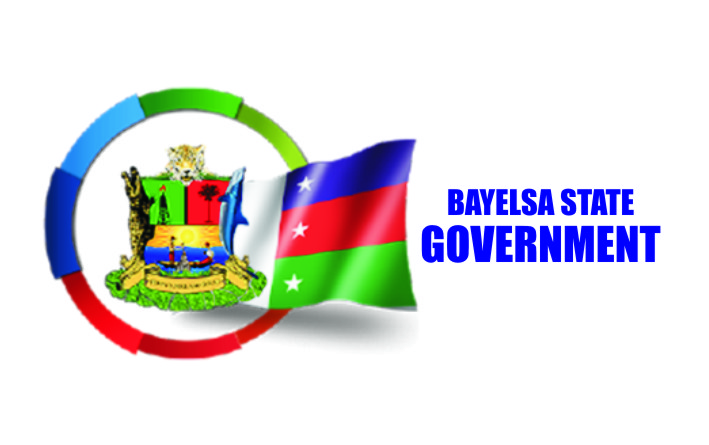 A non governmental organisation, Search for Common Ground, has trained no fewer than 30 newsmen in Bayelsa on best practices for reporting conflicts during and after elections.
Mr Chukwuemeka Cletus, the NGO's Project Manager, Niger Delta Region, said at the end of the two-day training programme in Yenagoa yesterday that media reportage should promote peace during election period.
He said that objective reportage and effective peace messaging were crucial in promoting communal peace in the Niger Delta region.
The project manager said that a total of 150 media men would be trained in the course of the project which would hold in different batches.
"As a body, we want journalists to acquire the skills to adequately analyse situations that are capable of escalating into conflicts during election periods.
"We have found out that journalists can contribute towards peace building with the right reportorial skills and approach," he said.
According to him, media men operating in the Niger Delta need to be conflict-sensitive following the volatility of the region.
"The Niger Delta is tagged a no-go area, it is our belief that well skilled journalists can rewrite this story and change the narrative.
"This is the reason they need to become conflict-sensitive in their reportage, they need to promote peace," he said.
The Resource Person, Mr Emmanuel Ohiomokhare, who spoke on Conflict Sensitivity Journalism, called for a change of orientation on the path of newsmen.