Towards Improved Children Protection Services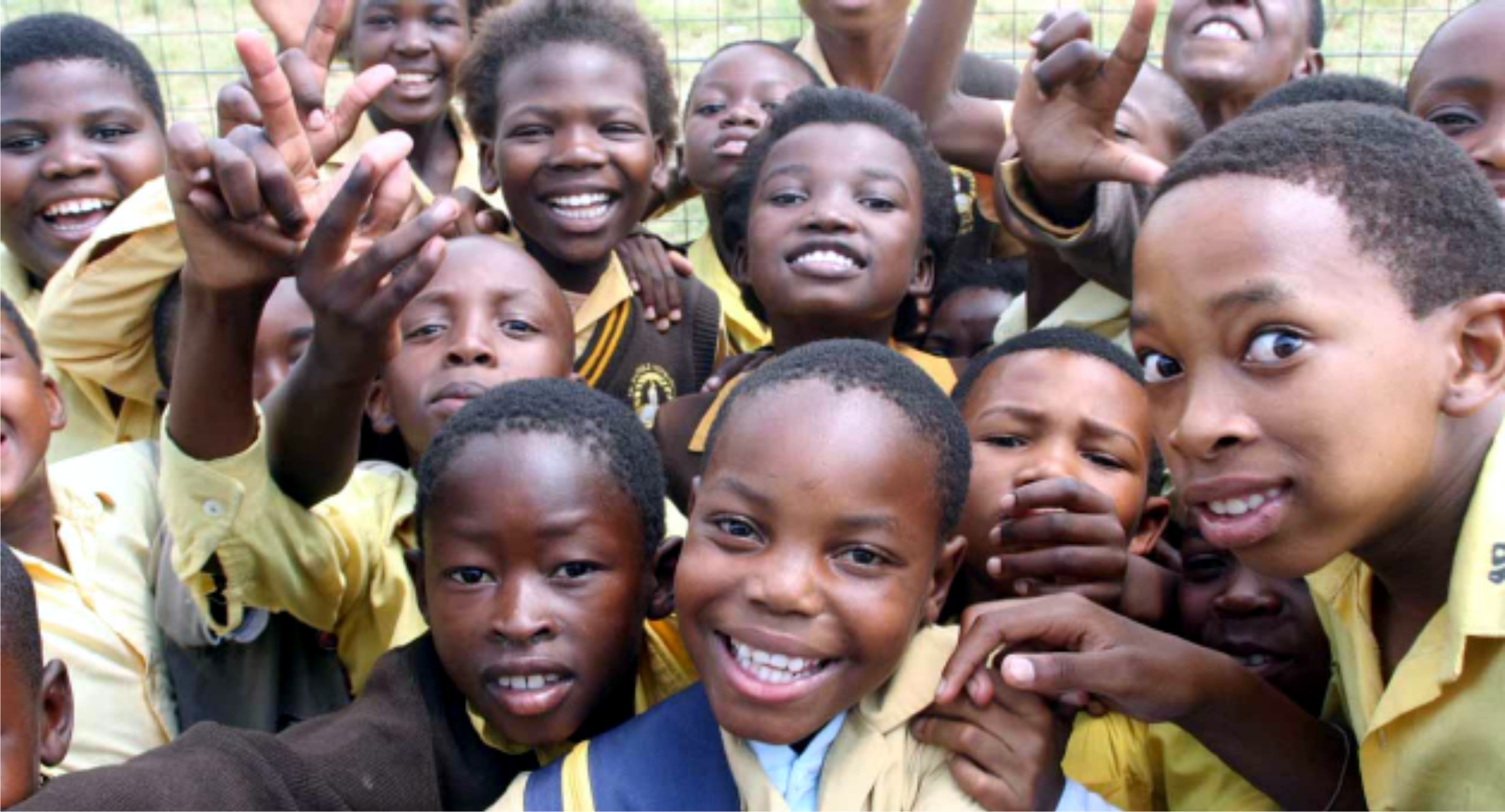 According to the United Nations Children's Fund (UNICEF), abuse or violence in all its forms is a daily reality for many Nigerian children and only a fraction ever receive help.
The National Child Welfare Policy of 1989 defines a child in Nigeria as anybody who is 12 years or below; however, a draft decree put into law now sets the age of the child in Nigeria as 18 years or below.
Violence Against Children (VAC) is defined as constituting all forms of physical and/or emotional ill-treatment, sexual abuse, neglect, negligence, exploitation or for commercial purposes of which result poses harm to a child's health, survival or development.
It takes different forms, including physical, psychological and sexual; often times, it also takes the shape of disciplinary measures. In recent times, children are even used as human bombs and in any combat or non-combat roles in the conflict in north-east Nigeria.
Studies also show that six out of every 10 children experience some form of violence, one in four girls and 10 per cent of boys have been victims of sexual violence. Often times, the children who reported violence receive little or no form of support. In all of these, the physical, mental, social and even economic burden of VAC is enormous.
Identifying the huge consequences of VAC, world leaders in 2015 made a commitment to end all forms of violence against children by 2030, as part of the Sustainable Development Goals (SDGs).
In Nigeria, President Muhammadu Buhari launched the same campaign tagged "End Violence Against Children by 2030,'' on Tuesday, Oct. 25, 2016.
Following the launch and with increasing incidence of different forms of VAC, including rape, trafficking, Female Genital Mutilation/Cutting (FGM/C), there have also been various clamours to end VAC in the country, of which requires a holistic approach.
A study by UNICEF, the first of its kind in Nigeria, shows that  about half of Nigerian children reported some form of physical violence by a parent, adult relative, community member or intimate partner prior to attaining the age of 18.
The studies, "A Financial Benchmark for Child Protection, Nigeria Study, Volume 1'' and "The Economic Burden of Violence Against Children'' were based on data gathered from 2014 to 2016 and the survey done in 2018.
The study on the Economic burden of VAC, reveals the cumulative loss of earnings as a result of productivity losses across diûerent types of violence against children to be N967 billion ($6.1 billion), accounting for 1.07 per cent  of Nigeria's Gross Domestic Product (GDP).
This amplifies the urgency to act on reducing or outright stopping of VAC. However, achieving this will involve increasing efforts on Child Protection Services; efforts that will include awareness on prevention strategies, the implications of VAC and the consequent penalties as even cheaper options.
Ms Juliane Koenlg of UNICEF, Abuja, said that the most important thing is still to increase the awareness on the prevalence of violence against children in Nigeria which is high.
"It is a huge problem, especially on its impact on health and economy in Nigeria; the child needs protection. "If we look at child protection services, we are looking at preventive.''
"It also has consequences on the educational attainment which we have seen in economic growth productivity loss due this consequence.
"Nearly N1 billion is lost due to creativity loss, while N1.4 trillion is lost to VAC.''
A child rights advocate, Ms Ifeoma Ibe, says governments must be committed to reducing VAC in Nigeria.
According to her, at the economic Community of West African States (ECOWAS) First Ladies Forum in October 2017, the 15 member states, of which Nigeria is among, agreed to  adopt a range of measures to protect children from violence, abuse and exploitation.
"We must strengthen our national child protection systems to prevent and respond to violence, abuse and exploitation against children."
Lending her voice, Rachel Harvey, Regional Adviser of Child Protection, UNICEF, had at the launch of the campaign to end VAC by 2030 in 2016, said that the Federal Government must adopt proactive measures against violence through quality services.
According to her, child protection services must be staffed by trained professionals to help children recover from their experiences.
"Also, perpetrators should be held accountable for their actions by strengthening the capacity of the justice sector. Children and the general public must know that violence against children is unacceptable and know where to seek help when they become victims,'' she said.
Shedding more light on the problem, Harvey said: "The Nigeria Violence Against Children Survey found that adults who have suffered violence as children, are much more likely to perpetrate intimate partner violence.
"Failure to end VAC also impacts the country as a whole; it leads to substantial economic losses and constrains development. Ending VAC has been linked to sustainable growth not only by the international community, but through the adoption of the Sustainable Development Goals.
According to her, it involves religious leaders, NGOs and the media as they have fundamental role in breaking the culture of silence on violence that children suffered.
Aside from the efforts of governments and what the laws stipulate, many stakeholders believe that VAC can be stemmed right from the homes.
This is especially as the National Child Welfare Policy of 1989 specifies that "parents and the society at large, are under an obligation to provide their children with proper education and to protect them from exploitation arising from early marriage, employment and their negative influence that infringe on their rights''.
A child protection specialist with UNICEF, Mrs Sharon Oladiji, agrees that Nigeria has many laws protecting children in the country, but the laws are not adequately implemented.
She calls for the creation of family courts vested with jurisdiction to hear cases that would help protect the child and prevent trafficking.
"We have good laws, but what we have suffered is implementation; government should also provide the establishment of voluntary homes to take care of children that are suffering,'' she said.
She tasked parents on their responsibilities of proper upbringing of children in order to reduce the rate of child rights violation in Nigeria.
"If a child is well brought up, issues of molestation and abuse will not occur. "When you raise a child well he goes out to become a good person, when a child has problems in the home he goes out and demonstrates it,'' she says.
Also, Mrs Eliana Martins, of the Federation of Women Lawyers (FIDA) Nigeria, Lagos State branch, believes that parents have critical roles in reducing VAC through the proper upbringing of their children and wards.
"Instilling good morals in the upbringing of children will help to mould a child's personality for a more responsible adulthood. If you teach your children good values, definitely they will imbibe these values as they grow up and the women, especially have to rise up to this task.
Mr Denis Onoise, a child protection specialist, UNICEF, reiterated the need for "Call to Action'' by governments and stakeholders to add child protection budget line to national chart of accounts.
He said that based on studies, currently, only 14 per cent of child protection expenditure in Nigeria was devoted to critical prevention services.
According to him, there is also need to formalise an End VAC National Act Plan and establish VAC helpline.
"These will improve the delivery of child protection services across the country,'' Onoise said.
Ihechu is of the News Agency of Nigeria.
Vivian Ihechu
Revolutionising AgricVia Digital Technology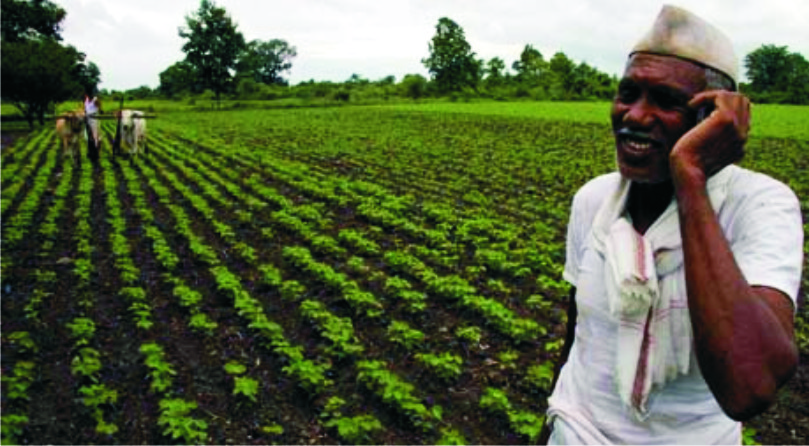 Vice President Yemi Osinbajo, some African leaders, agriculture ministers and delegates, recently converged in Accra, Ghana, to chart a new course for agriculture in Africa.
The convergence was under the aegis of the African Green Revolution Forum (AGRF) 2019, with the theme, "Grow Digital: Leveraging Digital Transformation to Drive Sustainable Food Systems in Africa."
The AGRF is a platform for African and global leaders from both the public and private sectors to advance policies, programmes and investments, as well as harnessing agriculture, to ensure food security, increased income and promote economic development in the continent.
Osinbajo and the other leaders at the forum shared their experiences in capturing the gains of the digital era to improve food systems.
The discourse captured how to increase adaptation, and drive innovation to achieve the goals laid out in the Malabo Declaration of the African Union (2014) and the Sustainable Development Goals (SDGs) set by the United Nations General Assembly in 2015 for the year 2030.
Osinbajo, one of the discussants at the panel's session, said that digital technology and its application would change the face of agriculture in Africa.
Osinbajo participated in the panel alongside host President, Nana Akufo-Addo,  Edouard Ngirente, the Prime Minister of Rwanda, and  AU Commissioner for Agriculture, Josefa  Sacko.
The panel was moderated by former UK Prime Minister, Tony Blair.
Osinbajo said that there were many companies that were interested in agriculture as a lot of them had already keyed into the agriculture space.
According to him, one of the big advantages of technology is collaboration, which is the major future of digital technology.
"What we found is that there is far more collaboration than before, and there is far more transparency; you can see practically everything and anyone who is connected one way or the other, and people learn faster because of a lot of collaboration.
"People online can find out what this company is doing; some companies are linking investors to farmers and it is so easy to find out what they are doing by simply going to their website.
"Some of the Fintech companies are also in that space, helping to make payments; helping to do transactions and a lot of them are doing well just by building the space.
"The way it is going; frankly, I can't see how it will not completely revolutionalise agriculture, because practically everywhere that digital technology has touched; is completely revolutionalised.
"And I don't think we have a choice; what we are going to see is that digital technology will change the face of agriculture in Africa.''
The vice president said digital technology was getting easier to manage, especially with mobile payments and mobile platforms.
He said that in Nigeria, there was huge mobile Internet participation, as the country ranked high in terms of using mobile phones, for the very educated and the uneducated.
Osinbajo said the Nigerian government did a lot of cash transfer payments and payments to the most vulnerable using mobile phones.
"So, I think it is actually getting easier; one of the advantages of digital technology is that if you are a digital native as they call them, you are able to learn faster.
"We are looking at the application of digital technology not just in agriculture, but in our society and economy as a whole,'' he said.
He said that Nigeria was modernising farming through the application of digital agriculture.
On his part, Akufo-Addo said that Ghana had modernised its agriculture significantly in recent years.
"We are looking at how to take advantage of the markets of the world for our agriculture.
"How to penetrate the markets of the world.''
Akufo-Addo said that the application of digital technology in agriculture would engender rapid economic growth, job creation and overall improvement in welfare of Africans.
He said that Africa, must, as a matter of urgency, provide adequate infrastructure for storage, mechanisation, proper storage and commercialisation.
The Ghanaian president said that Africa could not excel if did not harness its immense potential.
He expressed optimism that the digital revolution would deliver results in agriculture as Ghana recorded bumper harvest in 2018 and exported food to its neighbours.
"But we believe we can do more.
"The 21st century provides us with an enormous opportunity to harness the benefits of the digital revolution to develop our nation's agriculture.
"Our vision is to embrace fully digitalisation to speed up economic development.
"That's why the theme of AGRF 2019, Grow Digital, is appropriate and excites me so much," he said.
Ngirente, in his submission, identified scarcity of fertilizer, post-harvest losses among others as challenges confronting agriculture.
He said that digitalisation was part of agriculture reforms in Rwanda.
"Today, everyone who wants to invest in agriculture has internet.
"We have invested heavily in managing climate and we are involving the youths in agriculture and making the sector profitable,'' he said.
Sacko, on her part, commended the East African countries for doing very well in digital agriculture and called on other countries to strive more in that regard.
Earlier, President of Alliance for Green Revolution in Africa (AGRA), Dr Agnes Kalibata, in an address, said the 2019 forum was brought to Ghana in honour of the late Kofi Annan, the founder of AGRA and architect of AGRF.
She said that the focus of the forum was on how Africa could use digital technology to leapfrog the future.
Sharing similar sentiments, Dr Strive Masiyiwa, outgoing Chairman of AGRF Partners Group, said that 25 years ago, 70 per cent of Africans never heard a telephone ringing.
"Today, more than 70 per cent of our people own a telephone. It was the beginning of our digital revolution."
He explained that he began to think of seeds in the same way he thinks of telephones.
"When we started, only three sub-Saharan African countries were exporting hybrid seeds, a total of 2,000 metric tonnes.
"So, we began to invest money to develop seeds; it was the low-hanging fruit for us, and it was like telephones.
" And today, I can report, we have over 110 companies producing seeds and 110,000 metric tonnes a year," he said.
The event attracted no fewer than 27 ministers of food and agriculture and 2,500 delegates.
Okoronkwo writes for the News Agency of Nigeria.
Chijioke Okoronkwo
Limiting Varsity Admissions Through Age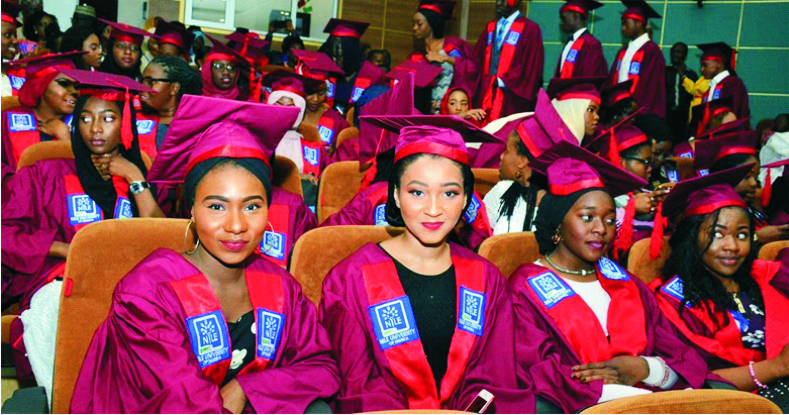 Authorities of some
Nigerian universities have been remarkably consistent in denying admission to candidates on the basis of age despite their exceptional performances in the West African Senior School Certificate Examination (WASSCE) and the Unified Tertiary Matriculation Examination (UTME).
For some candidates, the initial euphoria of being admitted to study their choice of discipline for an academic session is short-lived as they fail to meet one of the many admission requirements of higher institutions, which is a minimum age of 16.
The action of some universities has generated squabbles in the education sector, and indeed, in the larger society, with a call on the Federal Government to set a minimum age benchmark for would-be admission seekers to institutions of higher learning in Nigeria.
Before the continuing controversy, the government made failed attempts to fix a minimum age limit of 18 years for admission into tertiary institutions and reintroduce the Higher School Certificate (HSC) in the school system. Again, the idea failed. It was jettisoned by some Nigerians on the basis that every child should express their ingenuity.
In recent times, some universities specifically maintained that no person under the age of 16 years would be admitted to the universities as a student. But many children below 16, assisted by their parents, beat the rules, and apply for admission to the universities because they think that the 16-year minimum age has no legal backing.
Nigerians seem to be divided on the direction the country should go on the minimum age limit for admission into the country's universities, considering the fact that admitting students below the age of 16 has its merits and demerits.
Some stakeholders in the education sector have always argued that students in other climes, such as America, Europe and Canada could enter the university at any time they meet the requisite academic qualifications to enrol. If that is the case, why is it different in Nigeria? Why is there an age limit for admission to higher institutions in the country? What is such limit designed to achieve?
As the issue lingers some experts have called on the Federal Government to wade in to avert the looming disaster of wasting the brains of young, vibrant and scholarly youngsters. A few years ago, education stakeholders had engaged in spirited arguments – for and against – the age-limit admission policy by the universities. The age limit has become a norm with the exception of few universities admitting candidates as young as 14 and 15 years old.
Baring his thoughts on the issue, an educationist and retired principal, Mr Ignatius Lawson-Jack, spoke in favour of a "free age range" being canvassed in some quarters. According to him, globalisation and innovative learning devices, such as the Internet, computer, among others, have made students smart in acquiring knowledge and learning.
"Globalisation has made students very smart in learning because of the introduction of advanced learning devices, as well as the Internet. It is always advisable to allow students below the age of 16 into the universities owing to the fact that most of them possess high Intelligent Quotient (IQ) and can meet up with the demands of the society," he stated.
A legal practitioner, Prince Nyekweru, said 16 years as the minimum age for anyone to gain admission to the university in the country is statutorily provided. According to him, the Joint Admissions And Matriculation Board (JAMB) Act makes a provision for it. He said age limitation for university admission in Nigeria was not a policy of any university or tertiary institution.
"There is a legal angle to the age limitation of university admission in Nigeria. It is not a university policy. The law establishing JAMB makes a provision for it. The act makes a provision that for one to be qualified to get into the university the person must have reached the age of 16. It is not a university policy.
"You see the challenge we have now is because of the exposure and everything; you can see somebody who is 16 years and the person is matured to be in the university even less than 16. And you can see somebody who is 16 years but behaving like someone of 12 years. I think they should find a meeting point. Age is not necessarily the determinant of maturity of a person. Maturity these days depends on foundation and exposure", he said.
A journalist and publisher, Mr Owuje Park Harry, said admission to a Nigerian university should be based on performance not age. For him, maturity varies from person to person depending on the development of the brain. Some persons, he said, with high Intelligence Quotient are usually more intelligent and mature than those older than them.
"University admission should be based on the performance of the candidate, not the age. Because some persons, based on the development of their brain, their IQ is far higher than those far older than them. Just recently the child that had the highest score in JAMB was a 15-year-old candidate. But because of the law he was denied admission by the university of his first choice. Though some private universities cut corners and admit candidates below 16, the law cuts across every university in the country", he stated.
But for a Port Harcourt-based educationist, Mrs Igbikinime Robinson, the present age limitation is all right. In other words, she said the age limit of university admission should not be left open considering the developmental factors of the child. According to her, if anything, the age should be increased to withstand pressures such as the things the child will face.
"Admission age to the university shouldn't be left open considering the developmental factors such as the cognitive, affective and psychomotor domain of the child. I think it should have been 17 or 18 years of age so that by that time the child is matured enough to bear some responsibilities that might come their way. This period the child will be able to know their right from their left.
"Such a child will not be intimidated while in school. But those of them that enter at 14, 15 or 16 years still behave like kids. At that age they are still looking for people to take care of them. And then their mental level too is low emotionally and physically. At the present admission age they still need parental guidance. I think 17 or 18 should be ideal and that is what is obtainable in some Western countries.
"But before the university admission age can be extended, the current age children begin nursery and primary schools should be increased. For example, a child needs to be three years old to start nursery programme. No school should admit less than three years.
"At this point, the child has started talking. But we find out that these days because parents are looking for money and may be no one is to stay with the child, they are being forced to take such child to school at an early age of two or a year plus.
"I think it is wrong. There is a developmental process in every human being and at that age that child needs enough sleep. But waking up the child at 5 or 6 am because you want to look for money is wrong because it affects the child's health or their developmental processes. So, children should start from age three for kindergarten. By the time the child gets to the primary level that child has attained six years.
"So, if the progression continues that child will finish secondary school at 17. At this age the child has attained maturity. That child will be able to bear some responsibilities because the understanding level has increased. Intellectually the child will be sound. There is no point rushing the child", she emphasised.
As the debate on age limit for admission seekers to Nigerian universities continues, some stakeholders have asked for an exception particularly for exceptionally brilliant students? They have, therefore, called on the relevant authorities to amend the Act to accommodate such cases.
Arnold Alalibo
Environmental Safety: Here Come Smarter Plastics
A frenzy of scientific research is going on around the world to find lasting and contributory solution to the negative impact of plastic materials (which cause litter, choking of drainage system and marine life) on the environment. A lot of technologies are being developed for recycling of plastics while other efforts are being made on other areas including how to make plastics to be bio-degradable.
The United Nations World Environment Day celebration in 2018 was on the theme "Beat Plastic Pollution".
For many stakeholders around the world, including United Nations agencies, plastics manufacturers, environmental protection agencies, concerned non-governmental organisations (NGOs) and the general public, who have been worried about the negative impact of non-degradable plastic materials on the environment, solution seems to have come.
The contributory solution, according to recent discovery, is using just 1% Ozone-Biodegradable (OBD) additive in the manufacture of plastic materials. This additive (OBD) is said to make any various plastic materials biodegrade after a short period of time.
A number of countries in Europe, Latin America, South Asia, Middle East and Africa are already using OBD in tackling the menace of plastics that have escaped collection and, therefore, polluting the environment.
According to the Ozone-biodegradable Plastics Associations (OPA), UK, the use of OBD in plastic manufacturing can actually be a contributory solution to the global menace.
The OPA said that the problems caused by plastic litter in the environment has compelled governments, manufacturers and brand owners to rethink the way plastic is produced, used and their end of life.
"Many are now looking for products and technologies that are inexpensive, non-disruptive to manufacture, and can   be   re-used and re-cycled at the end of their useful life.
The need for OBD plastics is indeed obvious. Thousands of tons of plastic waste is escaping collection, getting into the world's environment every day, and unless treated with just a 1% inclusion of Ozone-biodegradable Additive will remain there for decades.
Ozone-biodegradable plastics have been independently tested and found ultimately bio-degradable on land or in the sea.
Perry Higgs, a senior scientist at Symphony Environmental Limited, UK, the leading producer of Ozone-biodegradable additives branded d2w, says the use of Ozone-biodegradable additive creates a faster and more complete degradation which leads to bio-degradation.
He was speaking at a one-day symposium on the menace of plastic waste, recently held in Accra, Ghana, attended by the Ghana Plastics Manufacturers Association (GPMA), the Ghana Environmental Protection Agency (EPA), Environmental Services Providers Association (ESPA), etc.
The President of GMPA, Mr. Ebbo Botwe was said to have advocated for the use of Ozone-biodegradable additives in Ghana to help reduce the menace of plastic waste in the Ghana environment – at least to serve as a mitigation measure to the concerns to many stakeholders in the country.
In fact, he was said to have disclosed that the association has provided about 7,000 special plastic waste bins to help curb the indiscriminate dumping of waste in the environment.
Information available, (https://www.symphony environmental.com/solutions/oxo-biodegradable-plastic/solutions/oxo-biodegradable-plastic/) shows that UK-based Symphony Environmental is a world leader in the development of additives to make ordinary plastic biodegradable and also has a range branded d2p which are protective technologies which enhance plastic products.
Symphony's technologies are sold into nearly 100 countries around the world, with applications in retail, medical and manufacturing industries with a focus on the protection of both the environmental and human health.
Symphony is a member of OPA (www.biodeg.org) the Society for the Chemical Industry (UK), and the Pacific Basin Environmental Council.
There are four main features of the d2w Ozone-biodegradable technology:
*Ozone-biodegradable Plastic facilitates the ultimate biodegradation of plastics on land or in seawater by bacteria, fungi or algae, within a reasonable time, so as to cause the plastic to cease to exist as such, far sooner than ordinary plastics, without causing any toxicity;
*Meets a number of relevant international standards;
*Has same characteristics in terms of appearance, strength flexibility and functionality as normal plastic;
* Does not just fragment and create micro-plastics, as the treated material becomes a biodegradable food source for the microbes found in these environments.
So far, 23 countries including Saudi Arabia, United Arab Emirate, Brazil, Argentina, Burkina Faso, Sudan, Togo, Benin, Mauritius and Pakistan have taken regulatory actions to make the production and/or importation and the use of Bio-Degradable Plastics mandatory.
Indeed many countries around the world have realized that they cannot realistically collect all the plastic or indeed impose the restriction and or ban plastic, considering its usefulness in terms of cost, durability and economic impacts on economies.
Furthermore legislating in favour of the use of Ozone-biodegradable additives helps to support the local plastics manufacturing industry, thus securing the jobs and livelihoods of tens of thousands of people employed in this sector worldwide.
Ozone-biodegradable technology would certainly be an excellent solution for Nigeria, especially for the significant plastics industry we have and those government agencies, including the Federal Ministry of Environment, which has scheduled a national workshop in Abuja on 12th September, 2019 on the need to develop a National Plastics Life Cycle Management Policy for the country.
During the tenure of the Nigerian 8th National Assembly, a bill was introduced in the two houses on how to address the concerns of Nigerians on the issue of plastic wastes – and the best ways to handle the issue. The Plastics Group of the Manufacturers Association of Nigeria (MAN) had advocated for a win-win solution in tackling the issue.
The Ozone-biodegradable plastics technology is an additional and very attractive option which will be proposed and recommend in Nigeria. Giving consideration to the significant importance of plastics in socio-economic life of the people, especially as over 600 plastics firms in Nigeria have 350,000 employees on their payroll, it will be difficult to dispense of such jobs.
The best and most pragmatic option remains to increase the infrastructure for the collection and recycling of plastics and at the same time make it mandatory for the use of Ozone-biodegradable additives, which will then help to mitigate the menace of plastic waste that escapes collection and ends up polluting the country.
MAN, being a representative body of all manufacturers in Nigeria and a custodian of making Nigeria an industrialized nation in the face of lean resources, should lead the discussions with the Federal Ministry of Trade, Industry & Investments (FMTII) and Federal Ministry of Environment (FMEnv) to enact laws or regulations in line with other countries that have adopted the Ozone-degradable technology.
Phillips, an environmentalist, writes from PH.
Amaka Phillips