Building Your Music Brand with SoundCloud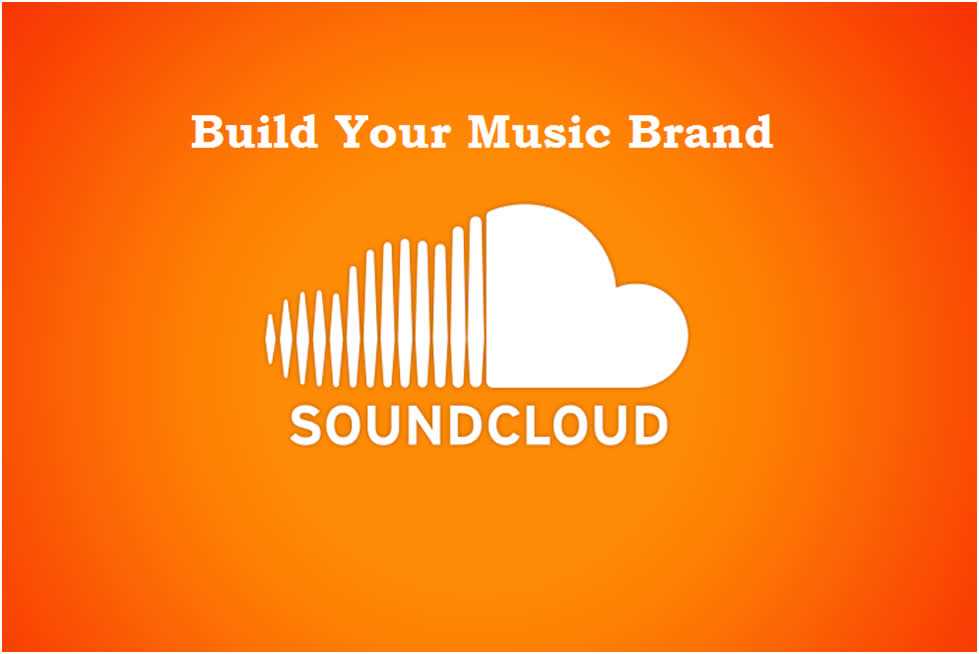 Promoting music today is a totally different ball game from what it was in the past. Previously, it was practically unthinkable for your music to be heard and become a hit if you did not have the backing of a major record label.
This was mainly because you required massive financial backing to enable you to get radio time, television slots, headline at concerts of already popular artists, go on road tours and more. This was something that was not possible for most artists back then.
Interestingly, the music industry was among the first to be hit by the changes brought on by the internet even before other industries began to experience massive disruptions. We can see this in this article here. The status quo had already been disrupted in the entertainment industry, resulting in a proliferation of what we now know as indie labels and independent artists.
One of the major tools that has made it possible for these indie artists to achieve fame and fortune even without the backing of any major record label is music streaming platforms. These platforms allow independent artists to build their fan base on the internet, sharing their songs and receiving likes, followership, shares and collaborations which all result in increased visibility.
With increased visibility comes increased demand for their songs which results in increased song sales, concert ticket sales, merchandise sales and other opportunities. In fact, a lot of them even get pickup by one of the major labels because they've shown that they have what it takes to make it in the entertainment world.
There are currently a number of these kinds of platforms, but we will be focusing on one and that is SoundCloud.
What is SoundCloud?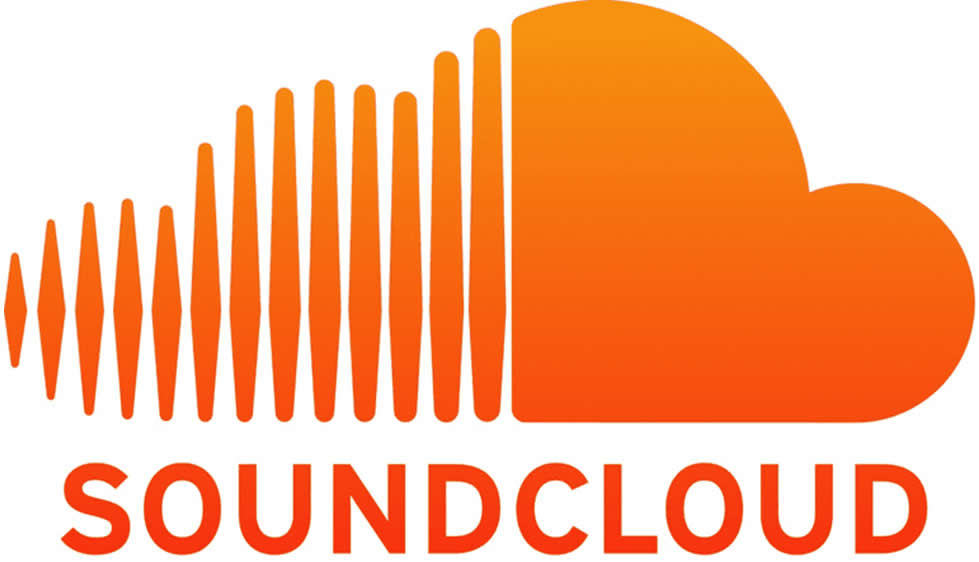 This is an online music sharing, streaming and distribution platform. Here, musicians and podcasters alike can upload their content, making it available for access by a huge audience. These uploads can be listened to, downloaded, shared, commented on, liked and reposted.
This platform offers independent musicians a great opportunity to bring their sound and music to the world without spending an arm and a leg. Everyone on the platform has equal access to the many platform users, so this levels the playing field for all.
Why Should I Choose SoundCloud?
There are a number of benefits that this platform offers. These benefits can be broken into two parts. There is the issue of convenience of use and the second issue which has to do with statistics. You can read about the convenience that the platform offers here: https://www.houstonpress.com/music/necrofier-at-the-secret-group-11332021. We will however focus on the stats in this article.
Entertainment has always been about numbers. How many ears will hear it? How many eyeballs will view it? etc.So, in this regard, what does this platform offers? Let's quickly enumerate a few of them right here.
User Base
A lot of different people use this platform. Some simply come to listen to music that have been uploaded while some others upload their music and also listen to music uploaded by others. SoundCloud currently has over 76 million users who come to the site for one reason or another each month.
The site also has about 20 million musicians who are registered on this site. Having such a huge community of artists, covering practically every known music genre means that collaboration is very easy.
Reach
Every month, content from the site reaches over 175 million people from around 190 countries of the world. These are 175 million folks that your music can potentially reach it you know how to go about it. That's really huge.
Music Uploads
This year, SoundCloud announced that it had hit its 200th music upload. This makes it the streaming platform with the most uploads. You can read about it in this blog post. This should tell you that there is something about the platform that has warranted such a huge following.
How Do I Get SoundCloud to Work for Me?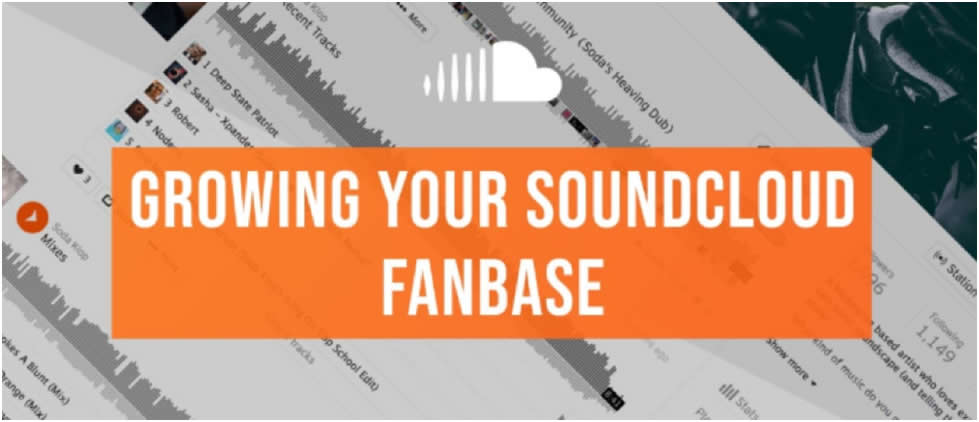 All of the stats we have listed above will not profit you much if you do not know how to make the most of the platform. We will therefore dedicate the remaining part of this article to explaining a few ways in which you can get the most from this platform
Your Profile
It all begins with your profile. This is not something you treat carelessly. Put some thought into what you write here, understanding that it should be something that will pull people in to listen to your work.
Your Images
This is another very important thing to note. Your profile image as well as your album arts should be very attractive. People will see this before clicking to listen to your song. If the image is not attractive, the chances of getting them to listen to your song will be lower.
Quality of Music
No matter how wonderful your profile and images are, if a person listens to your music and it is horrible, what you will achieve will be negative publicity. It is therefore important to understand that you must ensure you do a good job before trying to promote it.
Proper Tagging
Tagging is very important when it comes to campaigns online. This is not just something you do for fun. It has to be strategic. You may want to read about it in this article. Properly tagging your work makes it easy for the right people to find it.
If you are a pop artist, tagging your song as pop and also using other related tags will ensure that pop lovers and other pop artists can find you easily. This is very important.
Offer Previews or Free Downloads
This is especially important for very new artists. You should consider offering free downloads so people can really feel your music. As you get more popular, you can begin to offer short previews of your new tracks. These will act as teasers that will get people interested in listening to the whole thing.
Be Active
It is important that you do not just upload your music and then fold your hands. You need to be active on the platform. Listen to music by other similar artists. Make comments on their work, reposts some, reach out and try to establish some relationships. Doing this will organically attract more people to come check out your page and what you have to offer.
Collaborate with Other Artists
Following from the point above, collaborating with fellow artists on the platform can help build your brand. When two artists come together to do a track, they could easily be bringing their respective fan bases together to support both of them. This becomes more for each person.
Pay for Promotion
While you do all of the above, something else you should really consider is paying to have your music promoted. SoundCloud promotion offers could come in different forms. You could decide to buy SoundCloud reposts, followers, likes, comments etc.
There are companies that offer these services. If for example you pay for 1000 reposts, these will be delivered to you over a specific period. Same goes for likes, comments and followers. This is most certainly a good strategy to adopt if you really want to speed things up nicely.
Conclusion
There is a lot that SoundCloud has to offer you. Carefully take advantage of its many features and with a little help, you may find yourself the next big sensation to have come out of the social media space.

Nollywood Postpones Four Movies' Released Dates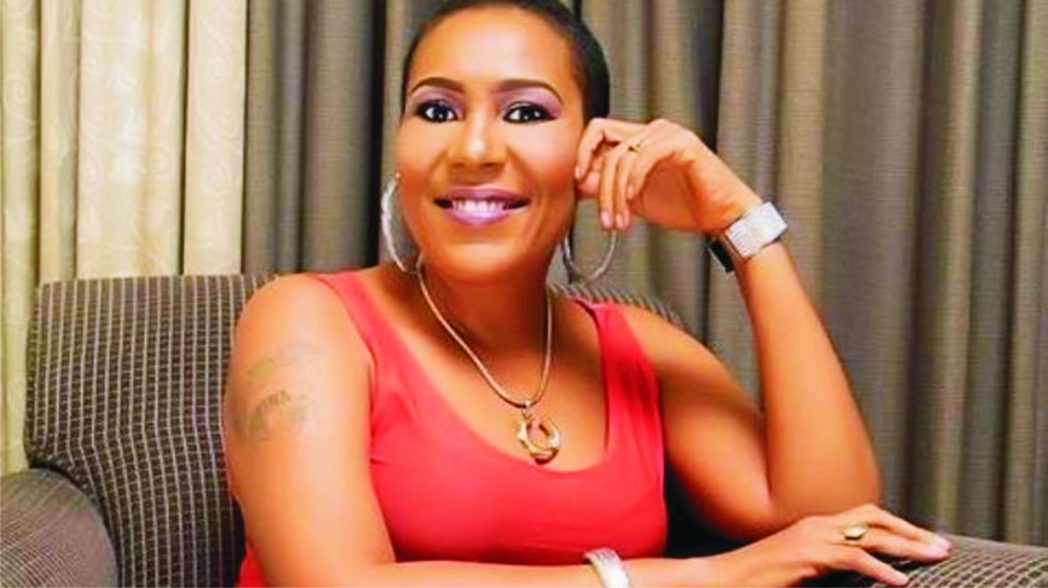 As coronavirus continues to spread in Nigeria, the Nigerian Film Industry, has joined the list of worst hit industries with cinemas shutting down and movie release dates postponed.
There are four Nollywood movies whose released dates are pushed back due to coronavirus.
Soft Work: The crime drama featuring Alex Ekabo, Ik Ogbonna, among others was initially scheduled for release in cinemas on Friday, March 27, 2020, but its release date has been delayed indefinitely.
Namatse Wahala: The Hollywood/Nollywood collaboration that made headlines has had its release date pushed back to October 2020.
Face of Alakada: Party planner: Initially scheduled for theatrical release on April 3 2020, the comedy series has also been postponed till further notice. Toyin Abraham announced the postponement on her instagram page, March 23, 2020.
Ratnik: The award winning Nigerian Sci-fi movie slated for April 10 release has been pushed back till further notice. She pictures entertainment announced the postponement on their instagram page on March 25, 2020.

Ogbakor Ikwerre Celebrates Unique Culture, Tradition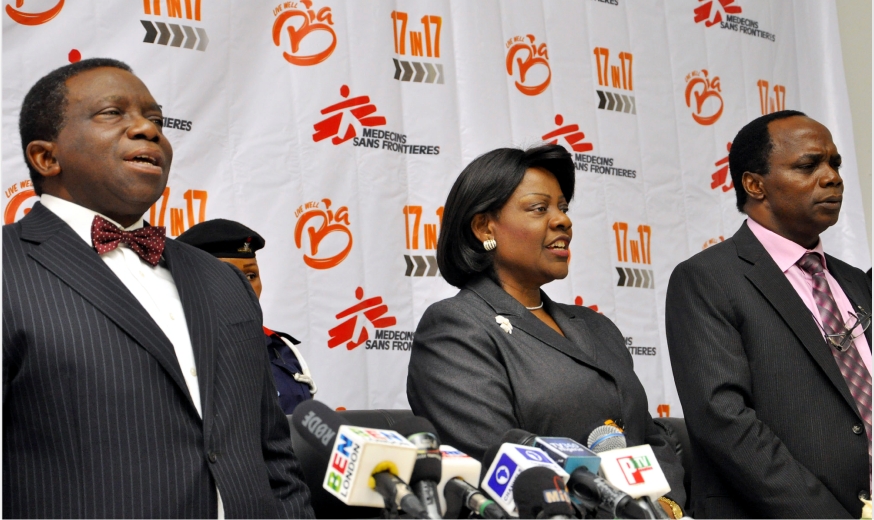 The unique cultural heritage and ancient tradition of the Ikwerre ethnic nationality in Rivers State was recently showcased to the world amidst , fun, gliz and glamour at the 2020 edition of Ikwerre day celebration which attracted the who is who in Ikwerre land, including traditional rulers and other distinguished guests across the country.
The historic and memorable event which witnessed amazing cultural performances was held last Saturday, March 21st, 2020 at the Captain Elechi Amadi Polytechnic Rumuola, Port Harcourt, under the chairmanship of former Attorney-General and Commissioner for Justice, Rivers State, Hon Frank A. Owhor.
The well attended event saw the parade of various colourful masquerades and cultural troupes, traditional dances, folklore, traditional wrestling contests as well as other backup from across the country including the cultural troupe from the Mzough U Tiv from Benue State as well as other side attractions.
In his address at the event that was graced by a humongus crowd, the president-general of Ogbakor Ikwerre world wide, Prof. Emenike Nyeche Wami said: "Ogbakor Ikwerre cultural organisation as the apexumbrella organisation of the Ikwerre ethnic nationality constitutionally instituted the annual Ikwerre Day celebration as an occasion for our people to remain ourselves who we are and to give the outside world a peep of what constitutes the inner most core of Ikwerre culture and personality.
"Ikwerre day therefore, is an institutionalised annual fiesta, a period of home coming, cultural renewal and reflection intra and inter ethnic strengthening of releationships with a view to sustaining our relevance in the comity of ethnic nationalities. It is essentially, a spectacular cultural convocation of Inde Iwhuru Oha (people of Ikwerre) by the Ikwerre and for the Ikwerre people in line with the spirit and letter of the constitution of Ogbakor Ikwerre.
"Ikwerre day seeks to showcase, preserve and enhance our cultural heritage, such as language, folklore, customs, agricultural engagements, arts and crafts, music and dancing, sports especially our highly cherished Egelege (wrestling) and so on!!
Major highlights of the event were confirmant of Ochi Oha Ikwerre XIII on Prof Augustin M. Onyeosu and his admission into this prestigious cultural class, following his meritorious service during his tenure dance as the president general of Ogbakor Ikwerre world wide from 2013 to December 2016.
Recognition of four monstrous sons and daughters of Ikwerre nation who have excelled, distinguished themselves and brought honour to the Ikwerre nation namely: Madam Edna C Nwofor, First Ikwerre female graduate, Chief Sir Mike Elechi, Chairman/CEO Vintage Farms and Products Ltd, Sir (Dr) Charles Wami, Chairman/CEO Charkins Maritime Academy and Miss Francisca Ijeoma Onuma first Ikwerre female pilot.
Awards were also given to the champions of the 'Egelege' wresting competition, they are the new (Isiburu wresting champion) of Ikwerre land, Mr Increase Assor from Esilara branch, while Emeka Omodu from Opa branch and Morrison Obi from Kio branch who took 2nd and third positions respectively as well as prizes to participated teams etc.
By: Jacob Obinna

Pete Edochie Returns As Okonkwo In Stage Play Of Things Fall Apart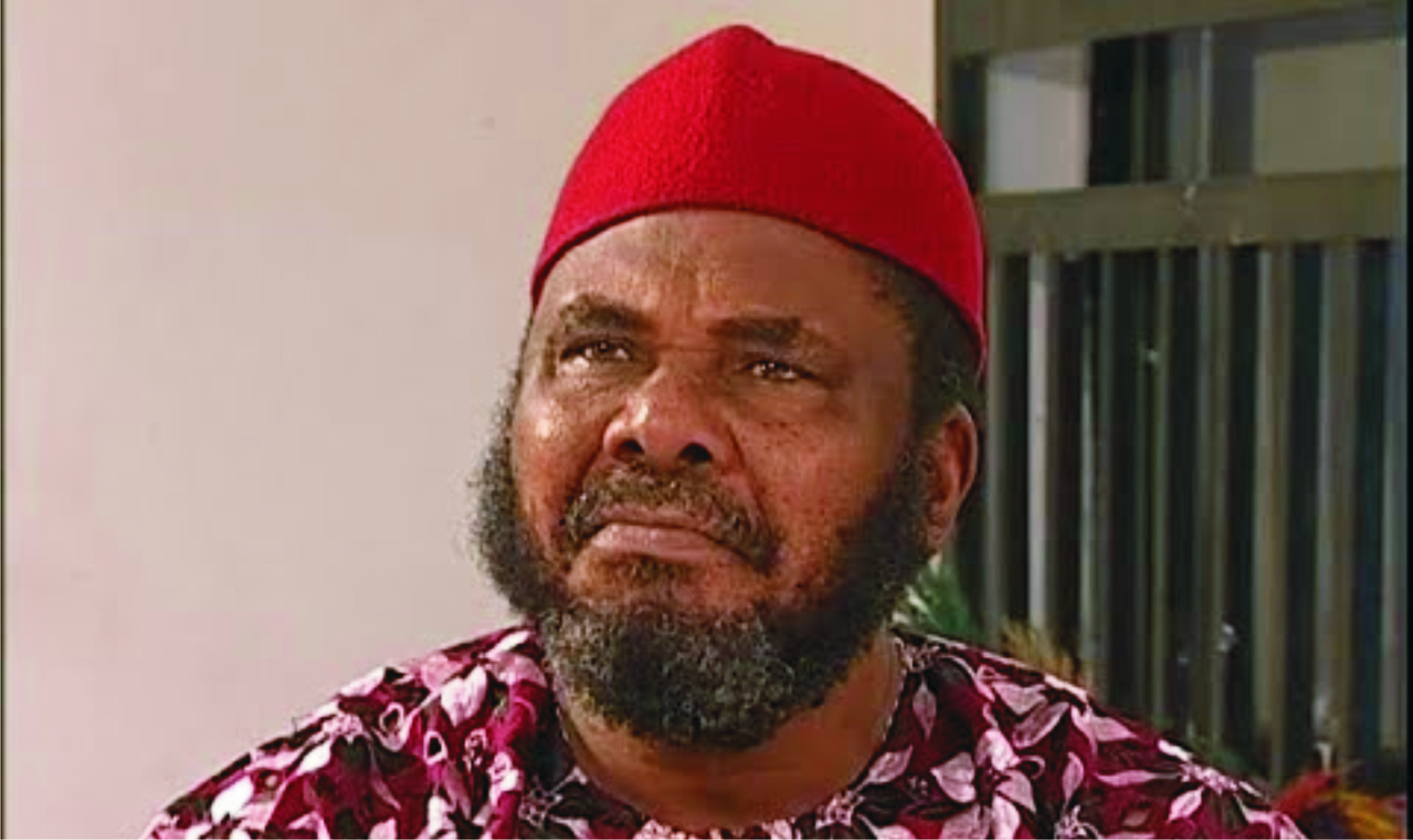 Nollywood icon, Pete Edochie will once again take up his famous role as Okonkwo in Chinisa Achebe's all time best selling novel, Things Fall Apart as his acting abilities have been called upon again by Mosaic Theatre Production and Play Network Africa to a stage play of the award winning novel.
The play, which is scheduled to hold in Abuja on March 21 and March 22, will be directed by Agozie Ugwu.Edochie and be joined on stage by Nneka, the pretty serpent star, Ndidi Obi,Patience Ozokwor and Chiwetalu Agu, among others.
Globally renowned for his lead role as Okonkwo in the National Television Authority (NTA) adaptation of Things Fall Apart, Edochie came into lime light in1986 when Adiele Onyedibia adapted the novel to a series that was broadcasted in the NTA.
The Septuagenarian was honoured across the country and even got a brief interview with BBC for his outstanding role as Okonkwo, also known as Ebubedike.