Buhari Bars Ministers From Direct Contact With Him …As Ministers Take Oath, Today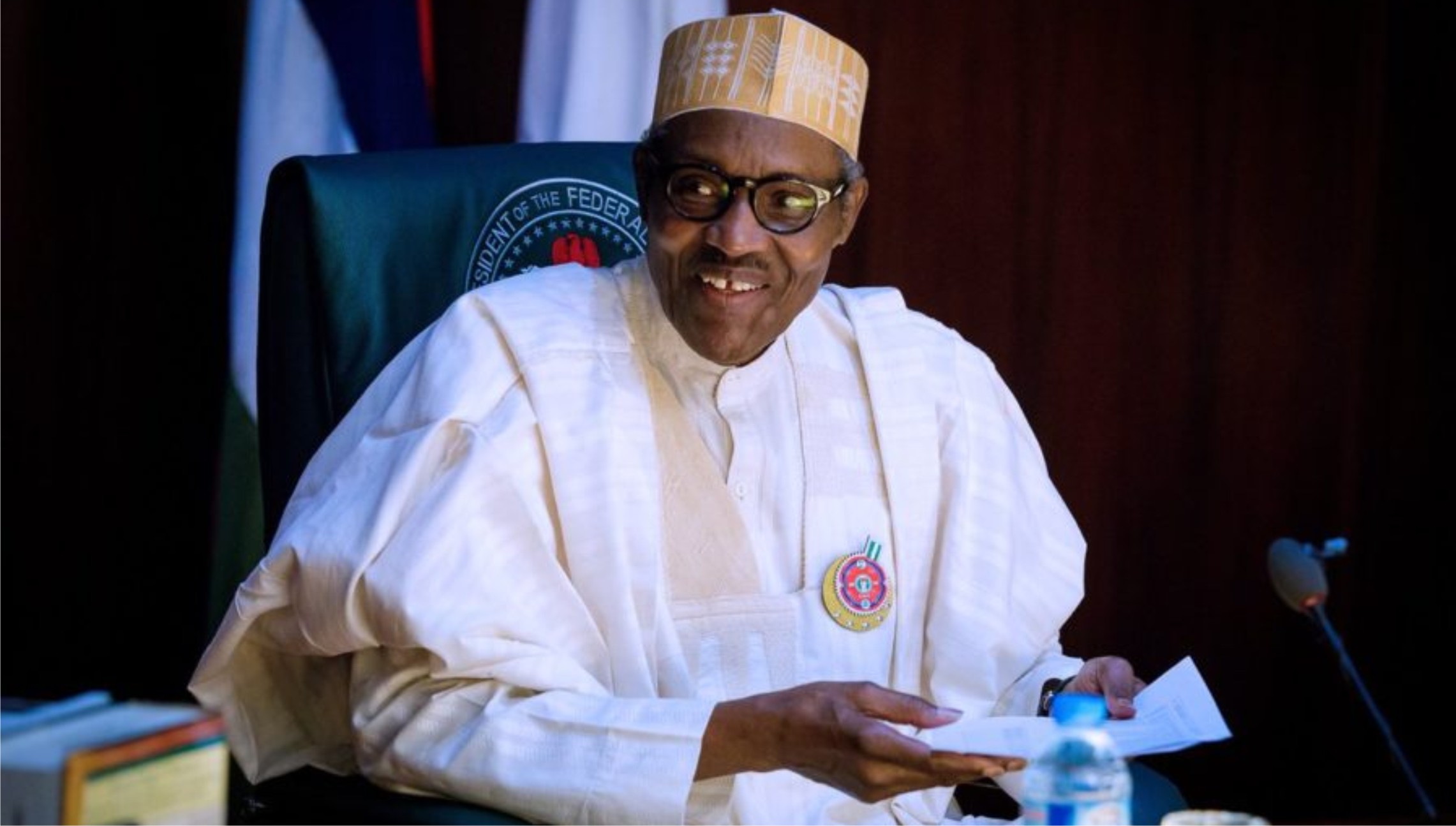 With the end of the two-day retreat hosted by President Muhammadu Buhari, yesterday, the President is now set to inaugurate his cabinet, today.
The 43 ministers-designate were recently screened and confirmed by the Dr Ahmed Lawan-led Ninth Senate.
The ministers include, Hon Uche Oga (Abia), Dr Chris Ngige and Mrs Sharon Ikeazor (Anambra), Dr Ogbonnaya Onu (Ebonyi),Mr Geoffrey Onyeama (Enugu),Chief Chukwuemeka Nwajiuba (Imo) and Chibuike Rotimi Amaechi (Rivers).
Others are Timipre Sylva (Bayelsa), Godswill Akpabio (Akwa Ibom), Sunday Dare, Babatunde Fashola (Lagos), Pauline Tallen (Plateau), Adamu Adamu, among others.
In his closing remarks at the two-day Presidential Retreat for the incoming ministers at the Presidential Villa, Abuja, Buhari told the new cabinet members to be conscious of the fact that four years was not a long time.
He told the incoming ministers to submit any request meant for him to his Chief of Staff, Mallam Abba Kyari and all executive matters to the Secretary to the Government of the Federation (SGF), Boss Mustapha.
The President also charged the ministers-designate who are expected to be inaugurated, today, to work collaboratively and purposefully so as to achieve quicker results.
He told the new ministers to make sure that they engage and benefit from the experience of the older ministers and former governors in the cabinet.
According to him, "In terms of coordination, kindly ensure that all submissions for my attention or meeting requests be channelled through the Chief of Staff, while all Federal Executive Council matters be coordinated through the Secretary to the Government of the Federation.
"Public service is not easy work, and at times it can be thankless. I am therefore charging you all to see this opportunity to serve as an honour, to give your best to deliver on this mandate, for a more prosperous Nigeria, not for some, but for all Nigerians.
"You will find that working collaboratively and purposefully will enable us to achieve quicker results, recognizing that four years is not a very long time.
"For the new ministers, make sure you engage and benefit from the experience of the older ministers and former governors in the cabinet. After two days, we have come to the end of a successful retreat. However, you will agree that our work is just beginning."
The President said that the last two days of the retreat had been very instructive for him personally, because he had had the opportunity to know many of the new ministers-designate better.
He further said that he was pleased to see that they have all equally enjoyed debating and deliberating on the various challenges before them over the next four years.
He said, "Ladies and gentlemen, majority of our people are poor and are anxiously hoping for a better life. A Nigeria in which they do not have to worry about what they will eat, where they will live or if they can afford to pay for their children's education or healthcare.
"Our responsibility as leaders of this great country is to meet these basic needs for our people. As I mentioned yesterday, this administration inherited many challenges from our predecessors to mention a few: "A country in which 18 local governments in the Northeast were under the control of Boko Haram; decayed infrastructure in which our rail lines and roads had severely deteriorated; a rent seeking economy that depended largely on oil revenues and imports; and significant unpaid pensions, subsidy debts, legacy contractor debts. I can go on and on.
"In our first term, we laid the foundation to rebuild our country. We recaptured those 18 local governments previously held by Boko Haram, whose activities are now limited to sporadic attacks against soft targets.
"Our investments in road and rail infrastructure are without precedent, and many of you can attest to this. We also focused on diversifying the economy from oil towards agriculture and industrialization. Despite reduced revenues from oil and gas compared to past governments, we have broadly addressed many of the legacy debts they left behind."
He said while the government has obvious successes to celebrate, the challenges ahead as observed within the two days of the exercise were significant.
But he said, "Nevertheless, from the quality of the deliberations, it is clear that solutions to our problems are well researched and have been well articulated.
"We have discussed solutions relating to addressing Insecurity; Macroeconomic Stability; Agriculture and Food Security; Energy Security for Petroleum products and Electricity; Transportation and Critical Infrastructure; Industrialization and SME Development; Human Capital Development; Social Inclusion; Anti-Corruption; Housing Financing and Consumer Credit."
Buhari commended the Office of the SGF for coordinating the successful Presidential Retreat, adding, "I would also like to thank the National Assembly leadership, the Party Chairman, Chairman of the Governors Forum, and resource firms, for the active engagements and contributions.
"Once again, the challenges that lie ahead of us as a country are significant. But I have no doubt in your individual capacities and our collective patriotic commitment to deliver a better Nigeria for us, our children and a brighter future for all."
Presenting what he described as the summary of the retreat and key next steps, Secretary to the Government of the Federation, Boss Mustapha said the incoming cabinet members had spent the past two days agreeing to and prioritizing the key strategic initiatives required to drive accelerated economic growth in the country as well as the critical enablers required for seamless execution.
He also said that it was also agreed on the appropriate Key Performance Indicators, KPls and measures of success for each initiative.
He said, "Some of the agreements from our deliberations include: Consolidate and accelerate on the agricultural agenda to achieve full food sufficiency Increase revenue, implement measures to reduce leakages and drive cost optimisation. Ensure effective coordination between monetary and fiscal policy.
"Invest in human capital development with strong focus on early education and health insurance; facilitate investment in oil and gas sector by ensuring speedy passage of the Petroleum Industry Bill and Deep Offshore Oil and Exploration and Production Bill; and resolve the liquidity challenge in power sector and facilitate private sector investment.

Nigeria Ranks 6th Worst In Global Child's Wellbeing Survey
Nigeria has been ranked among the bottom 10 countries performing poorly in terms of children's well-being, coming 6th worst performing country in the world, according to a recent report released, yesterday by a commission convened by the World Health Organization (WHO), the United Nations Children Fund (UNICEF) and The Lancet.
The ranking is based on factors, including child survival, health, education, nutrition, equity and income gaps.
The report titled – 'A Future for the World's Children?', based its rankings on factors, including measures of child survival and well-being such as health, education, nutrition, equity and income gaps.
A report rated Nigeria 174 out of 180 countries, lagging behind Afghanistan, Sierra Leone and South Sudan.
The UNICEF Nigeria Representative, Claes Johansson, in a statement, yesterday, said that the solution to ensuring that Nigerian children have a future was to invest in them.
"This report demonstrates how far we still need to go in Nigeria to ensure children can live healthy lives in an environment where they can thrive. We know that investing in the future of our children, giving them an education and making sure they are healthy and receive the right nutrition, works to provide a better future for everyone", he said.
But while the survey suggests that poorer countries need to do more to support their children's ability to live healthier lives, it has blamed wealthier countries for burdening the poor with excessive carbon emissions, a situation, it reports can lead to devastating health consequences for children, and increase the risk of diseases like malaria and dengue, and malnutrition.
"More than two billion people live in countries where development is hampered by humanitarian crises, conflicts, and natural disasters, problems increasingly linked with climate change".
"While some of the poorest countries have among the lowest CO2 emissions, many are exposed to the harshest impacts of a rapidly changing climate. Promoting better conditions today for children to survive and thrive nationally does not have to come at the cost of eroding children's futures globally," Johansson said.
In its call to action to protect children, the independent commission's authors recommends that there is an urgent need to stop CO2 emissions to ensure children have a future on this planet. It also recommends that – there is need to place children and adolescents at the centre of efforts to achieve sustainable development; create new policies and investment in all sectors to work towards child health and rights; incorporate children's voices into policy decisions; and tighten national regulation of harmful commercial marketing, supported by a new Optional Protocol to the UN Convention on the Rights of the Child.
The report further added that while the poorest countries need to do more to support their children's ability to live healthy lives, excessive carbon emissions – disproportionately from wealthier countries – threaten the future of all children. If global warming exceeds 4°C by the year 2100 in line with current projections, this would lead to devastating health consequences for children, due to rising ocean levels, heat waves, proliferation of diseases like malaria and dengue, and malnutrition.
The index shows that children in Norway, the Republic of Korea, and the Netherlands have the best chance at survival and well-being, while children in Central African Republic, Chad, Somalia, Niger and Mali face the worst odds.
"More than two billion people live in countries where development is hampered by humanitarian crises, conflicts, and natural disasters, problems increasingly linked with climate change," Co-Chair of the commission and Minister Awa Coll-Seck from Senegal, said.
The Editor-in-Chief of The Lancet family of journals, Dr. Richard Horton, said: "The opportunity is great. The evidence is available. The tools are at hand. From heads-of-state to local government, from UN leaders to children themselves, this commission calls for the birth of a new era for child and adolescent health. It will take courage and commitment to deliver. It is the supreme test of our generation.
"From the climate crisis to obesity and harmful commercial marketing, children around the world have to contend with threats that were unimaginable just a few generations ago," UNICEF Executive Director, Henrietta Fore, said.
"It is time for a rethink on child health, one which places children at the top of every government's development agenda and puts their well-being above all considerations.
"This report shows that the world's decision makers are, too often, failing today's children and youth: failing to protect their health, failing to protect their rights, and failing to protect their planet".
The Director-General of the World Health Organization, Dr. Tedros Adhanom Ghebreyesus, said: "This must be a wakeup call for countries to invest in child health and development, ensure their voices are heard, protect their rights, and build a future that is fit for children."
However, Nigeria may not be alone in the negligence of its children as the report reveals that no single country in the world adequately protects the health, environment and the future of its young.
According to experts, these revelations indicate that the health and future of children worldwide was under immediate threat from ecological degradation, climate change and exploitative marketing as well as violence emanating from insurgency.
Expectedly, Nigeria is among this two billion under threat as more than half of its children bear the brunt of insurgency, terrorism and crime.
To ensure children are at the centre of efforts to achieve sustainable development, world bodies like the WHO and UNICEF say decision-makers must invest in protecting the rights of children.

Rivers Records Fresh Case Of Lassa Fever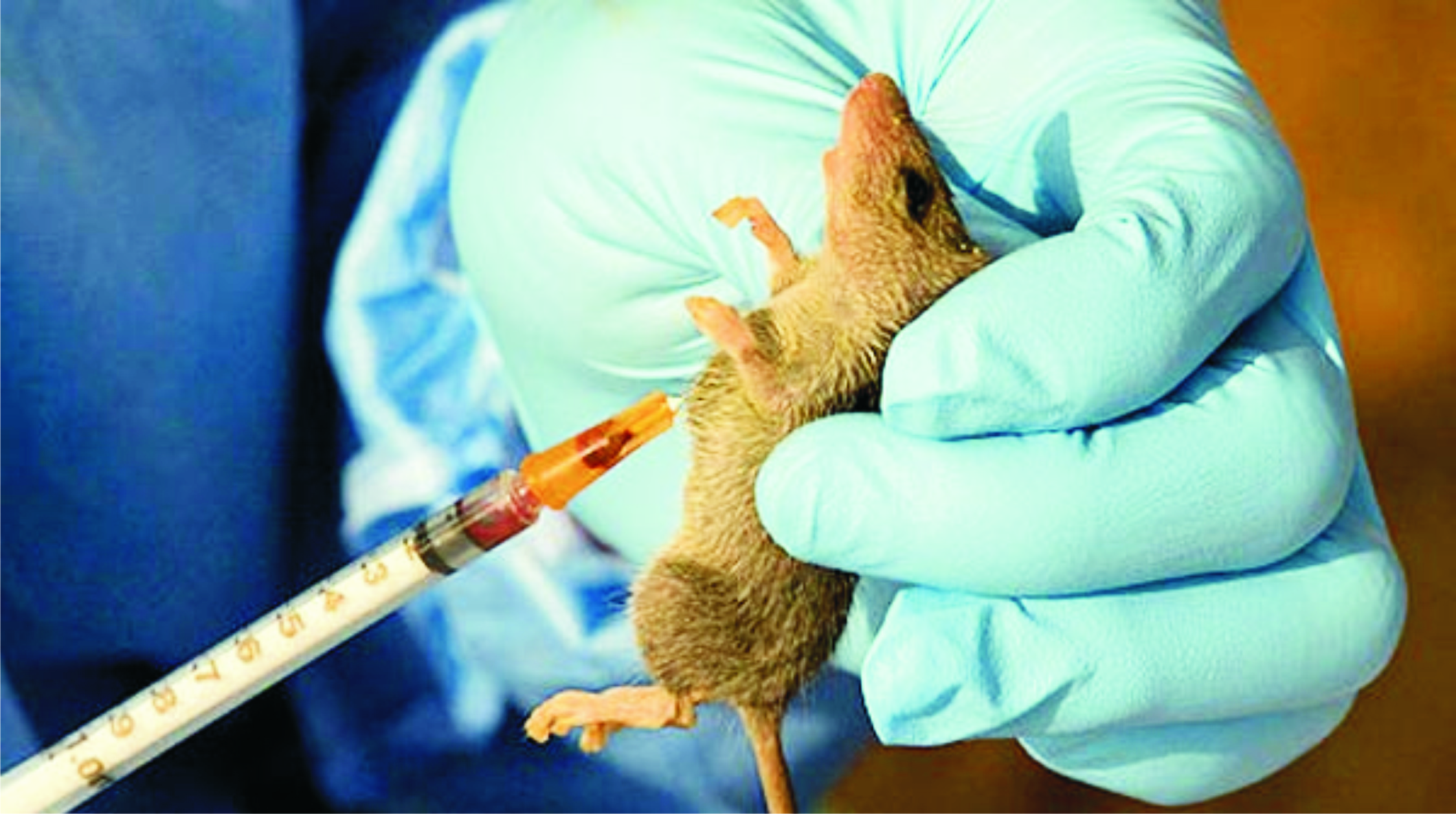 The Rivers State Ministry of Health says a fresh case of Lassa fever has been recorded in Rivers State, according to the Permanent Secretary, Dr. Chinwe Atata.
This fresh case brings to four the number of persons that have tested positive to Lassa fever, though the three persons who tested positive to Lassa fever previously were confirmed dead by the ministry.
Atata while confirming the new case to newsmen in Port Harcourt, yesterday, said the victim, a driver has been transferred to Abuja for further treatment.
According to her, "After the first confirmed case of three that died, this new case is one.
"The person is in Abuja, he is a driver. But because he lives in Port Harcourt, that is why the case is for us.
"He is undergoing treatment in Abuja now," Atata stated.
She also said some persons who were placed under surveillance in the state are now free after results of test that was carried out shows that they were negative to Lassa fever.
"There is no isolated case now. Most of them were on surveillance. They are out of surveillance as of now, and they are okay," Atata stated.
The Tide recalls that about 57 persons were placed under surveillance by the ministry on suspicion of Lassa fever, but they have all been freed, according to the permanent secretary.
Dennis Naku

Court Orders Release Of Dasuki's International Passport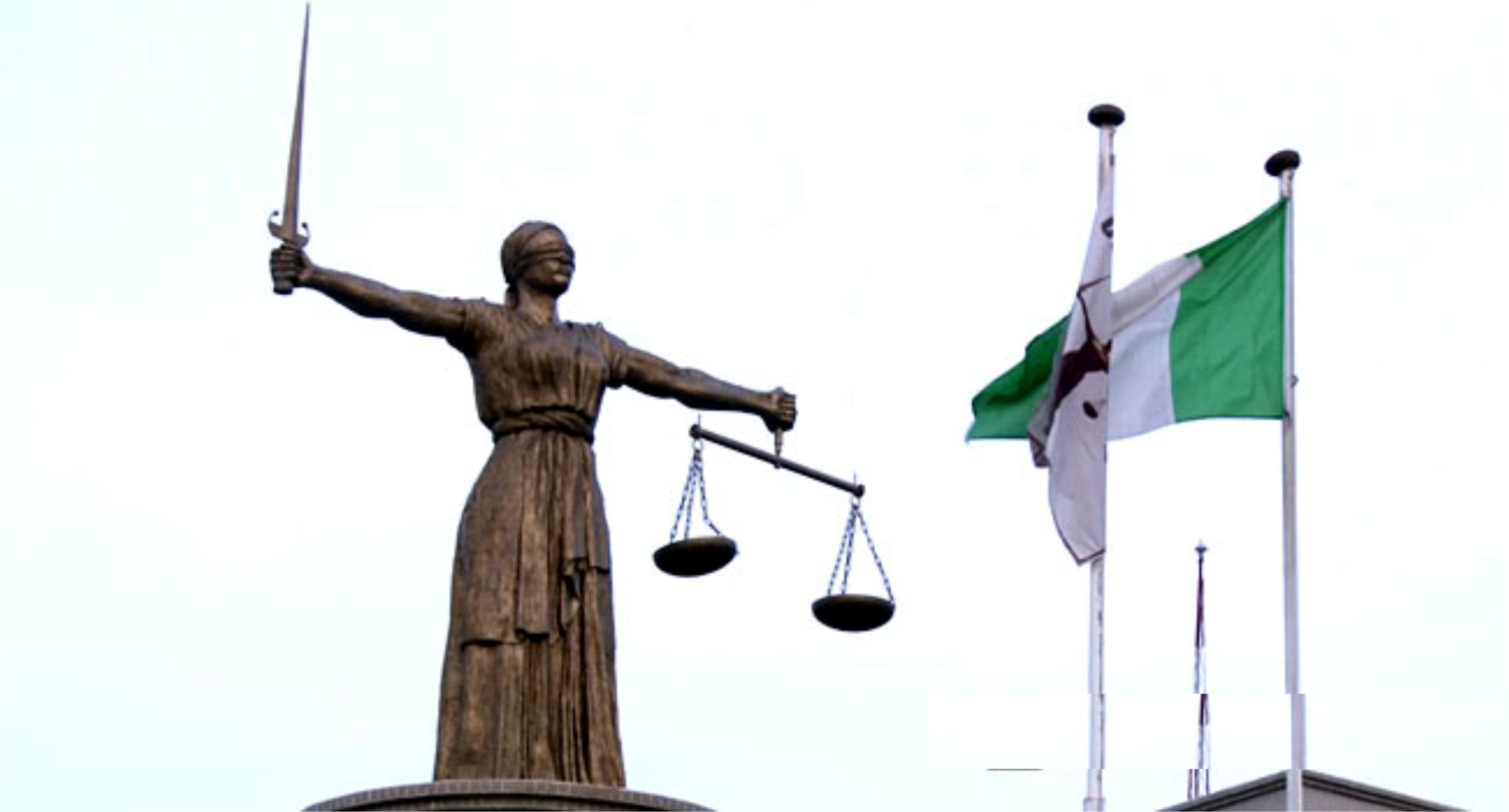 Justice Hussein Baba-Yusuf of an FCT High Court Maitama, yesterday, ordered for the release of the international passport of former National Security Adviser (NSA), Col Sambo Dasuki (rtd).
Baba-Yusuf gave the order, following an application by Ahmed Raji, SAN, Dasuki's counsel, praying for the release of the passport dated and filed on February 11.
Raji had sought for the release of the passport to enable Dasuki to renew the expired passport, which has been in the custody of the court for the past four year.
Arguing the application, Raji withdrew the second relief sought in the application.
According to him, the relief seeking the release of the passport was not opposed by the prosecution innocuous application as the prosecution did not file any counter application.
The prosecuting counsel, Mr Oluwaleke Atolagbe, did not object to the relief sought by Dasuki.
Meanwhile, the judge adjourned until March 13 for hearing of the substantive case.
Dasuki is being tried alongside other defendants before Justice Hussein Baba-Yusuf by EFCC since 2015 on alleged misappropriation of fund made for arms.
He is being tried alongside former Minister of State for Finance, Amb Bashir Yuguda; (1st defendant), former Sokoto State governor, Attahiru Bafarawa, his son, Sagir and his company, Dalhatu Investment Limited.
In the charge, with number FCT/HC/CR/42/2015, he was charged alongside a former minister of state for finance, Amb Bashir Yuguda; a former Sokoto State governor, Attahiru Bafarawa, his son, Sagir and his company, Dalhatu Investment Limited.
They are facing a 25-count charge bordering on alleged criminal breach of trust, misappropriation of public fund to the tune N19.4billion.
Similarly, Baba-Yusuf adjourned until April 9 for hearing of the sister case.
EFCC applied to withdraw their two applications filed on October, 2019 and December 20, 2019 and the applications were struck out.
The sister case is numbered FCT/HC/CR/43/2015, Dasuki is facing trial alongside a former General Manager, Nigerian National Petroleum Corporation (NNPC), Aminu Babakusa, and two firms: Acacia Holdings Limited and Reliance Referral Hospital Limited.