Siasia In No Rush To Appeal Life Ban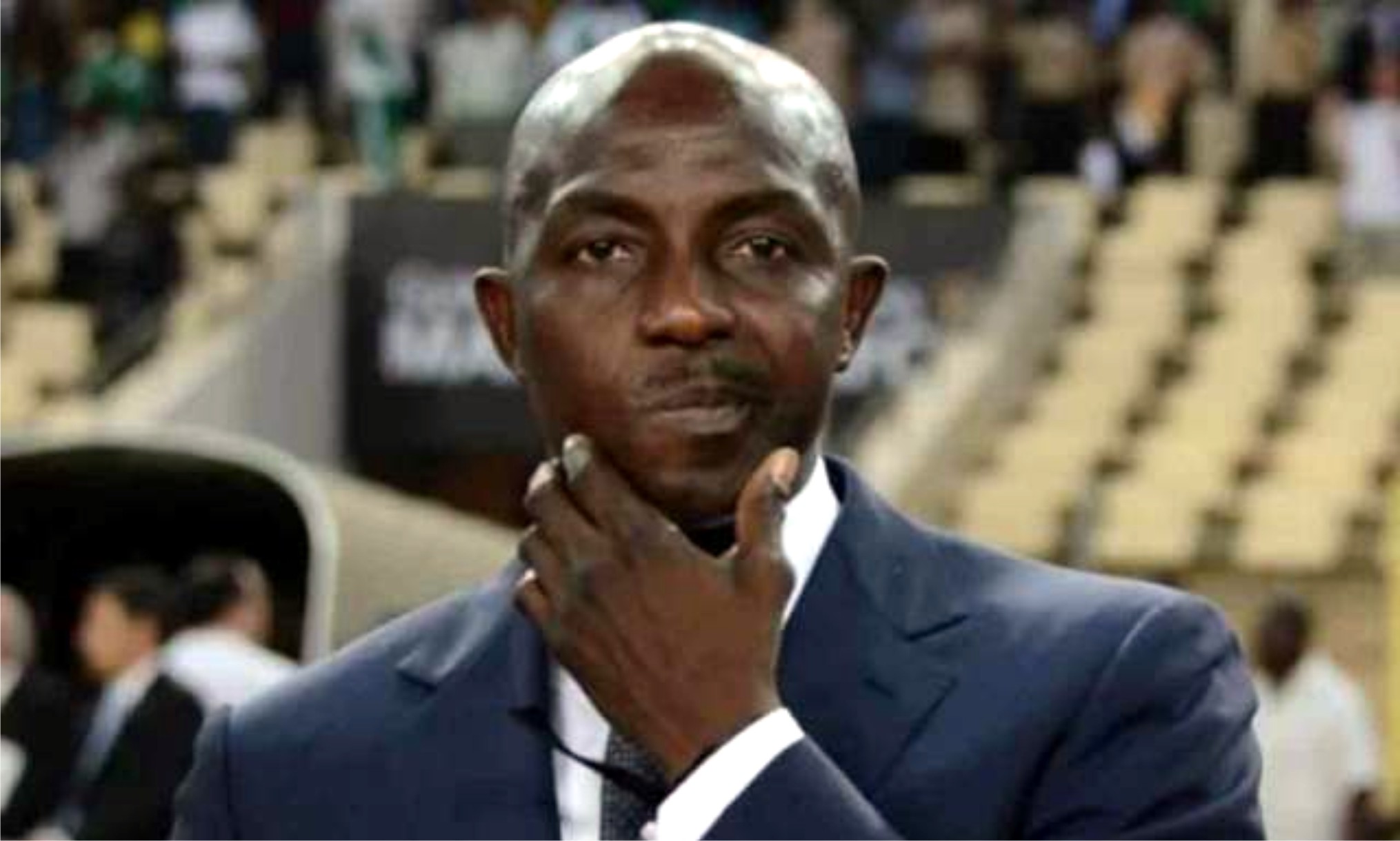 Former Nigeria coach, Samson Siasia is not in a rush to appeal against a decision by FIFA to ban him for life from all football-related activities.
Football's world governing body handed Siasia, who managed the Super Eagles between 2010-2011 and for a spell in 2016, the ban on Friday for agreeing to "receive bribes in relation to the manipulation of matches."
But the 52-year-old, who has also managed his country at U-20 and U-23 level, has said that he will fight to clear his name.
"I've not done anything wrong and will continue to fight to clear my name," he told Tidesports source.
"Everything is now in the hands of my legal team."
The ban is expected to be served at both national and international level. In addition, a fine in the amount of CHF 50,000 (US$50,000) was also imposed on Mr Siasia.
An associate of Siasia, Prince Opukiri Jones-Ere says his legal representatives are studying the FIFA ruling and will issue a statement in a few days.
"The coach was unable to address the press as planned on Saturdday because he's undergoing a lot of stress," Jones-Ere said.
"His lawyers are studying the ruling and will make an official statement in a few days."
A former international, Siasia won the 1994 Africa Cup of Nations with Nigeria and played in their maiden World Cup appearance later that same year. He played over 50 times for his country while scoring 16 goals.
As a coach he led his country's Under-20 and U23s to continental success in 2005 and 2015 respectively. He also guided the U-20s to a runner-up finish at the 2005 World Youth Championship in the Netherlands.
Siasia is the most decorated African football coach at the Olympics, winning silver at the Beijing Games in 2008 and bronze at the 2016 Games in Rio.
SWAN President Lauds Wike On Football Academy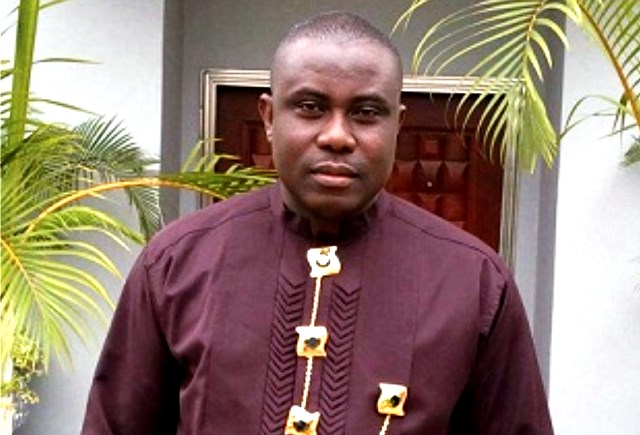 The President of Sports Writers Association of Nigeria (SWAN) Honour Sirawoo has said that the Rivers State/ Real Madrid Football academy is dream come true.
He stated that  football is beyond mere entertainment, adding that the governor has provided an environment that will create wealth and discover talents in the state and Nigeria at large.
Sirawoo, made assertion, on Saturday, while speaking during the official commissioning during ceremony of the football academy, at Yakubo Gowon Stadium where the academy was built.
According to him, the academy is a big asset to the entire country, mostly Rivers State, adding that it will further take away youths from the streets.
" This  project will take our youths from our streets at their early age", he said.
Rivers State/Real Madrid Football Academy was an idea conceived and executed by the governor of Rivers State, Chief Nyesom Wike.
The aim is to further develop football from grassroots and to produce world class footballers from Rivers State most importantly.
The number one sportswriter in the country commended the state governor as he knows the challenges of our society and subsequent establishment of world class football academy.
Kiadum Edookor
GSS Old Boys Thrash BHS In Friendly Encounter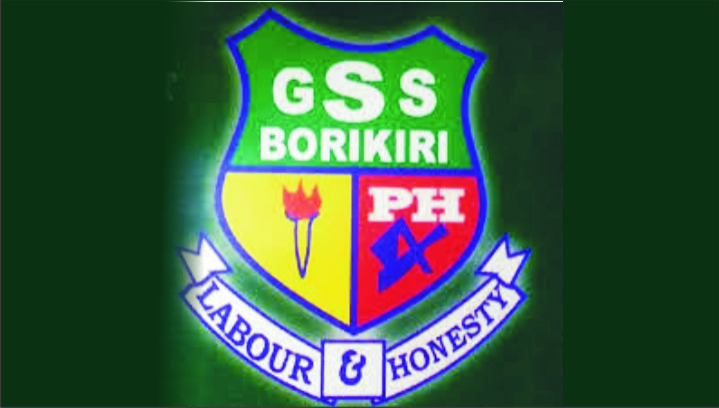 Old boys of Government Secondary School,(GSS) Borikiri thrashed their counterpart  Baptist High School (BHS), all in Port Harcourt, Township 5-1 in a friendly match, at Sharks Football Club field, at the weekend.
The encounter saw the collection of veteran footballers that have played both local and international football.
Speaking shortly after the game, the Director of Sports, BHS, Birai Williams accepted the defeat, saying that their opponents have more fitness.  According to him, his side has more football sense but does not have strength.
" You will agree with me that in this game we are better, but there was tactical blunder when we made some changes. We have more football sense but no fitness.
"I want to say that our opponents were better because they are physically fit", Williams said.
Birai Williams, who is also the coordinator of the game  for BHS, expressed optimism, saying that in their next match  they would raise their game.
Also speaking, the game coordinator of GSS, Ajumo Oloko, said the basic purpose of the match was to foster peace and unity among themselves, saying that the friendly match has brought old friends to see themselves once again.
Tonye Orabere
'50 Runners Sign Up For Onitsha City Marathon'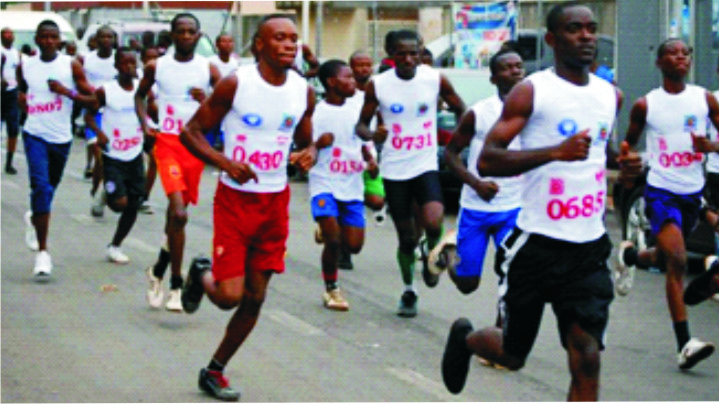 No fewer than 50 runners have so far signified interest in the maiden Onitsha City Marathon (OCM) event slated for October 5, in Anambra.
OCM Head of Media and Publicity Mr Philip Balepo made the disclosure in an interview with newsmen in Onitsha, yesterday.
Balepo said most of the athletes were foreign-based who were being managed by Nigerians.
According to him, elite athletes, mostly from Kenya, who have so far registered for the 21-kilometer event are expected to arrive in Nigeria on October 2.
"The Kenyans are not alone in their strides to add Onitsha to their list of conquered cities.
"Elite athletes from Cameroun, Ghana, Uganda and Nigerians abroad have signed up for the event," he said.
He said some of the athletes include Clement Langat, Timothy Kimeli, Bernard Sang, James Ngandu, George Manyiror as well as two female runners, Lenah Jerotich and Beatrice Cherono.
Balepo noted that 49-year old Adjarho Obaro, "the only World Wrapperman," who runs Charity Marathons around the world would also partake in the event.
"Obaro, who runs his race with the longest wrapper of eight yards weighing 4kg, is currently on a 17-day marathon to Onitsha from Lagos.
"On arrival, Obaro will still join the rest of the world to race the first Onitsha City Marathon, on October 5," Balepo disclosed.
He added that the Archbishop of Onitsha Diocese, Most Rev. Valerian Okeken had accepted to be OCM Patron, promising to make the race a spectacular one.
Balepo, who described the event as the "first international marathon, South East of Nigeria," expressed confidence that the event would help place Onitsha in the world map of sporting centres.