Enugu Grassroots Football Managers Call For Sponsorship
Secretary, Enugu State Grassroots Football Managers Association, Henry Akosa, has called for sponsors for the Under 10, 13, 16 and 18 Annual Football Tournaments in the state.
Akosa made the call in an interview with newsmen in Enugu on yesterday.
He said  that grassroots football needed sponsors, adding that "we are ready to partner any association or individual in hosting football tournaments in the state to improve grassroots football."
He said that the association always hosted its football tournament for the grassroots categories but this year's event could not go as planned due to lack of funds.
" We have organised two tournaments this year, the U10 was played in April/May and the U16 was played May/June," he said.
Akosa further said that the association's U18 league would take place in September and would be sponsored by  the Patron of the association, Barr. Chinedu Iloeje.
" As for our U18 league, it will start in September but the date is yet to be agreed on.
"Honestly, the September U18 event will be a league and not tournament as the game will be played home and away," he added.
He said that the association was still expecting an U18 tournament that would be organised by Chairman, Enugu State Football Association, Chidi Offor-Okenwa.
The secretary regretted that there was no football tournament for young footballers in the state during this long vacation.
"This is the best period to keep the youths busy with grassroots competition but we cannot help it as we are faced with the challenge of inadequate funds," he noted.
GSS Old Boys Thrash BHS In Friendly Encounter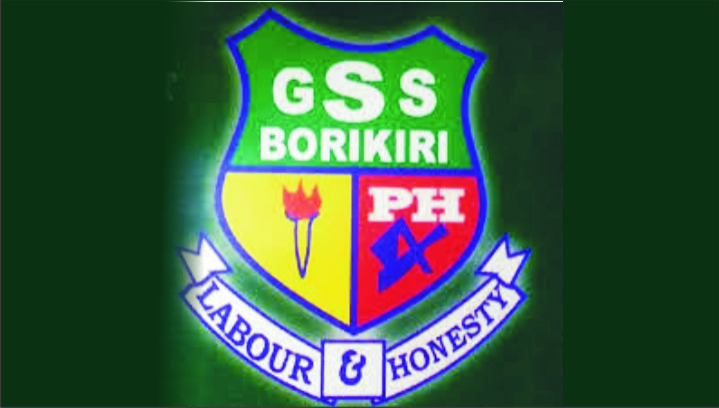 Old boys of Government Secondary School,(GSS) Borikiri thrashed their counterpart  Baptist High School (BHS), all in Port Harcourt, Township 5-1 in a friendly match, at Sharks Football Club field, at the weekend.
The encounter saw the collection of veteran footballers that have played both local and international football.
Speaking shortly after the game, the Director of Sports, BHS, Birai Williams accepted the defeat, saying that their opponents have more fitness.  According to him, his side has more football sense but does not have strength.
" You will agree with me that in this game we are better, but there was tactical blunder when we made some changes. We have more football sense but no fitness.
"I want to say that our opponents were better because they are physically fit", Williams said.
Birai Williams, who is also the coordinator of the game  for BHS, expressed optimism, saying that in their next match  they would raise their game.
Also speaking, the game coordinator of GSS, Ajumo Oloko, said the basic purpose of the match was to foster peace and unity among themselves, saying that the friendly match has brought old friends to see themselves once again.
Tonye Orabere
'50 Runners Sign Up For Onitsha City Marathon'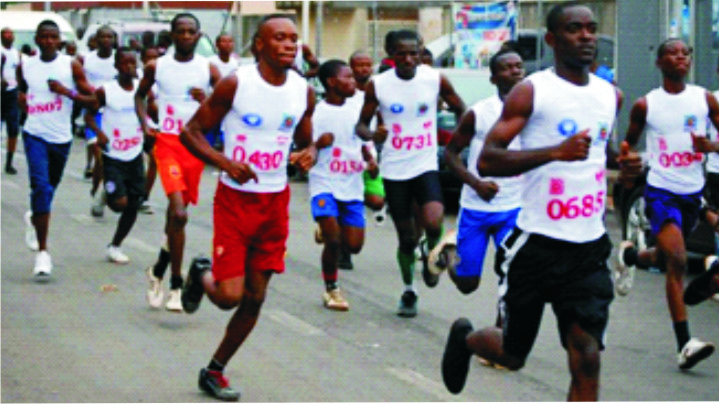 No fewer than 50 runners have so far signified interest in the maiden Onitsha City Marathon (OCM) event slated for October 5, in Anambra.
OCM Head of Media and Publicity Mr Philip Balepo made the disclosure in an interview with newsmen in Onitsha, yesterday.
Balepo said most of the athletes were foreign-based who were being managed by Nigerians.
According to him, elite athletes, mostly from Kenya, who have so far registered for the 21-kilometer event are expected to arrive in Nigeria on October 2.
"The Kenyans are not alone in their strides to add Onitsha to their list of conquered cities.
"Elite athletes from Cameroun, Ghana, Uganda and Nigerians abroad have signed up for the event," he said.
He said some of the athletes include Clement Langat, Timothy Kimeli, Bernard Sang, James Ngandu, George Manyiror as well as two female runners, Lenah Jerotich and Beatrice Cherono.
Balepo noted that 49-year old Adjarho Obaro, "the only World Wrapperman," who runs Charity Marathons around the world would also partake in the event.
"Obaro, who runs his race with the longest wrapper of eight yards weighing 4kg, is currently on a 17-day marathon to Onitsha from Lagos.
"On arrival, Obaro will still join the rest of the world to race the first Onitsha City Marathon, on October 5," Balepo disclosed.
He added that the Archbishop of Onitsha Diocese, Most Rev. Valerian Okeken had accepted to be OCM Patron, promising to make the race a spectacular one.
Balepo, who described the event as the "first international marathon, South East of Nigeria," expressed confidence that the event would help place Onitsha in the world map of sporting centres.
Nigeria Now 34th Position In FIFA Ranking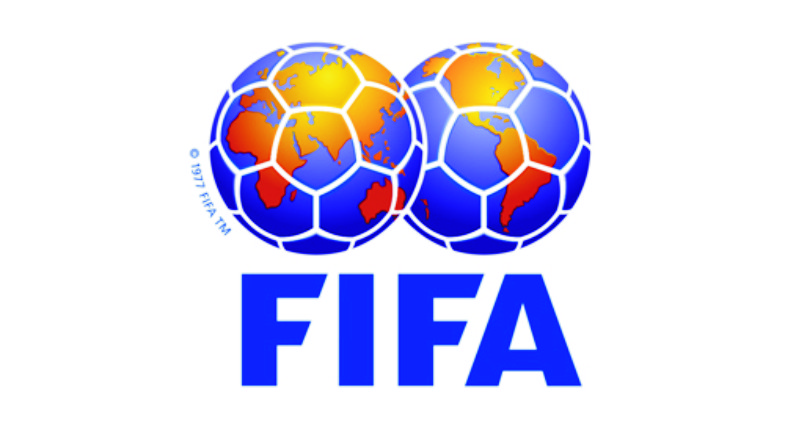 Nigeria has dropped by one spot in the FIFA ranking for September, placing 34th on the ranking table.
In the ranking table on the world football governing body's website yesterday, Nigeria garnered 1, 482 points in the month under review as against 1,481 it had in August.
However, in spite of the drop by a spot, Nigeria still occupy the third position on the continent behind Senegal and Tunisia who have 1,546 and 1,493 respectively.
On the global scene, Belgium remain top of the FIFA World Ranking after an action-packed number of weeks in international football.
In the period under review, 78 friendlies, 74 continental qualifiers and 60 FIFA World Cup Qatar 2022™ qualifiers took place.
Although the teams in the top 10 remain unchanged, there has been some movements.
France (second, up 1) and Brazil (third, down 1) have traded places, while Spain (seventh, up 2) are the top 10's biggest movers.
The Cayman Islands (193rd, up 11) and Grenada (160th, up 13) are the joint-biggest climbers by points, reaping the rewards after their successful showing in the CONCACAF Nations League.
Indeed, Grenada's 13-place surge means that they are September's highest climber by ranks.
Other notable upwardly-mobile nations include Jamaica (47th, up 5), who have broken into the top 50.
Others are the Republic of Ireland (28th, up 4), Russia (42nd, up 4), Guatemala (133rd, up 11), Suriname (142nd, up 9), Montserrat (187th, up 9) and Djibouti (186th, up 9).
Djibouti recently overcame Eswatini (150th, down 11) over two legs to advance to the second round of Africa's World Cup qualifying for just the second time.
Meanwhile, Kosovo (119th, up 1) have been rewarded for their impressive performances in UEFA EURO 2020 qualifying by reaching their best-ever position in the FIFA ranking.
The Cook Islands are not ranked in the latest standings due to not playing an international "A" match in the last four years.
After their next international "A" match, they will be included in the ranking table again with their points total from July 2019, plus/minus the points won or lost in the new match.