PH Refinery Trains 80 Youths In Rivers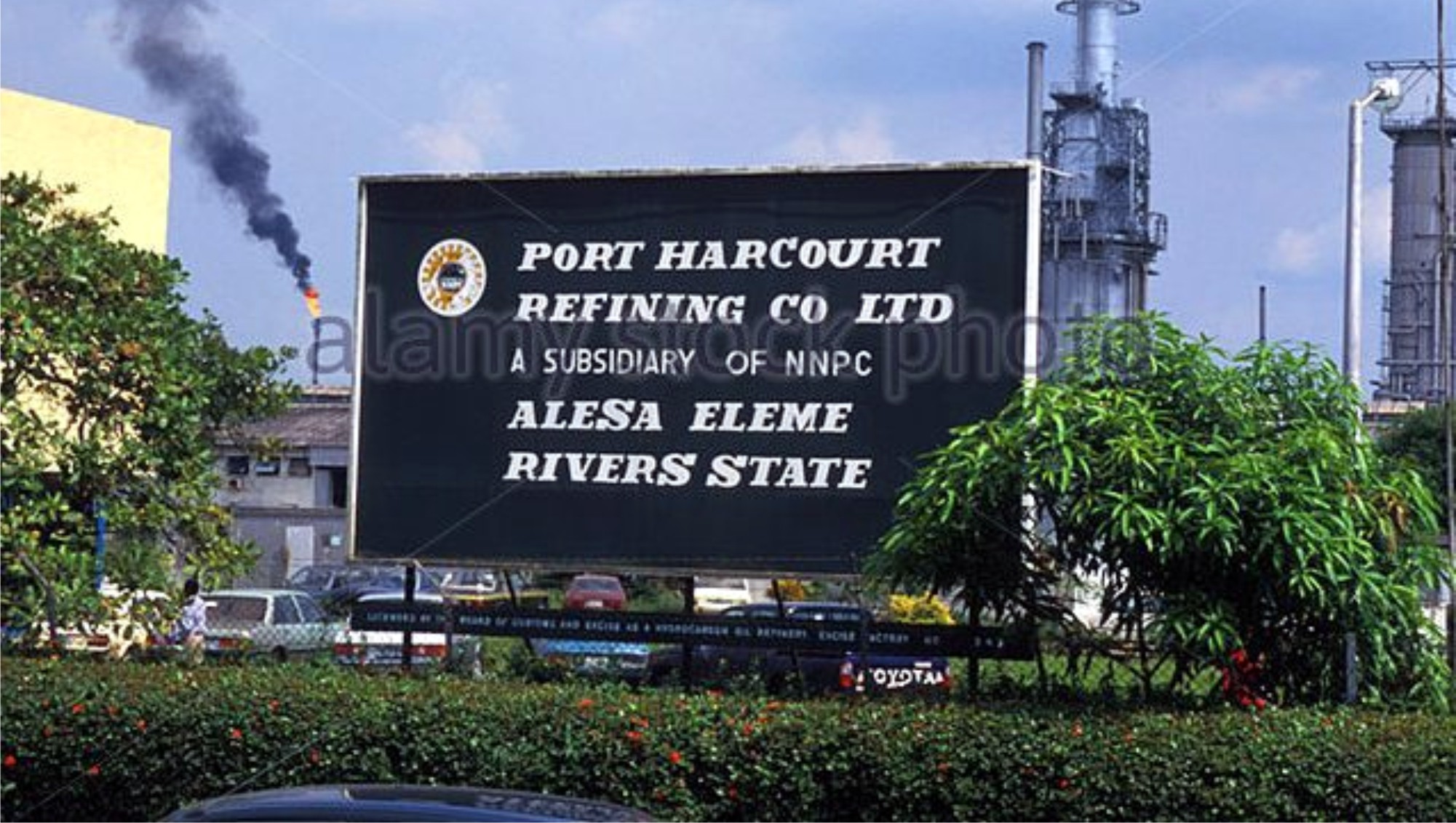 The Port Harcourt Refining Company Limited (PHRC)-Eleme has graduated 80 participants of its youth empowerment and skills acquisition programme, charging them to be economically preoccupied with their acquired skills.
The Managing Director, PHRC, Mr Abba Buka gave the charge at the 3rd Graduation Ceremony of Youth Empowerment and Skills acquisition Programme (YESAP) in Eleme, Rivers, recently.
The beneficiaries were trained in welding and fabrication, information and communication technology, agriculture vocation, catering, hair dressing, fashion and design and interlock/block moulding.
Starter packs which ranged from sewing machines, power generating sets, hair dryers and washers, welding inverters, gas cookers, to cooking pots were presented to them according to the skills they acquired.
Buka, who presented the beneficiaries with Certificates of Completion and starter packs, urged them not to sell the packs but to use them judiciously to be empowered economically.
According to him, skills acquisition and youth empowerment are no doubt a proven route to economic prosperity for any community.
''It affords the youth an opportunity to explore inner creative talents in them, build confidence and explore channels for useful economic involvement.
He said that it was due to the advantages that the company, in commitment to its corporate social responsibility and sustenance of its community relations, invested in the YESAP for the youth of its host communities (Eleme and Okrika).
''It is my hope and belief that the youth empowerment and skills acquisition programme will divert the attention of the youth from crimes and criminality as they would be economically preoccupied.
''And therefore reduce cases of strife and apprehension in the communities and youth restiveness,'' the MD said.
Buka charged the host communities to continue on the part of peace and negotiation using the Joint Community Relations Committee (JCRC) platform to resolve any differences that might arise.
He assured the communities that they would be carried along in the different phases of the company's planned rehabilitation, adding that the company was committed to maintaining the cordial relationship with the communities.
Also speaking Executive Director Services, PHRC, Mr Babatunde Sofowora said that the graduation of the 3rd edition of YESAP was a testament to the commitment of the company and NNPC to foster mutual and symbiotic relationship with the host communities.
The company had earlier trained 155 youths in various areas of trade in its first and second editions and the recent edition has brought the number of beneficiaries to 235.
Mr Obari Moses, who spoke on behalf of the beneficiaries, thanked the company for its gesture stating, ''we are well-trained. Acquisition of talent cannot be quantified.
''We are aware of the challenges in business but with the knowledge we have been given, we shall surmount the challenges.''
Another beneficiary, Grace Obari who acquired skills in fashion and design said that she had achieved something she never achieved in her life adding, "now I can sew by myself.
"I'm very happy about the scheme; may the Lord bless the PHRC abundantly for giving me skill to better my life and contribute my own quota to the economy."
'Nigeria Loses N5.9bn Annually To Oil Bunkering'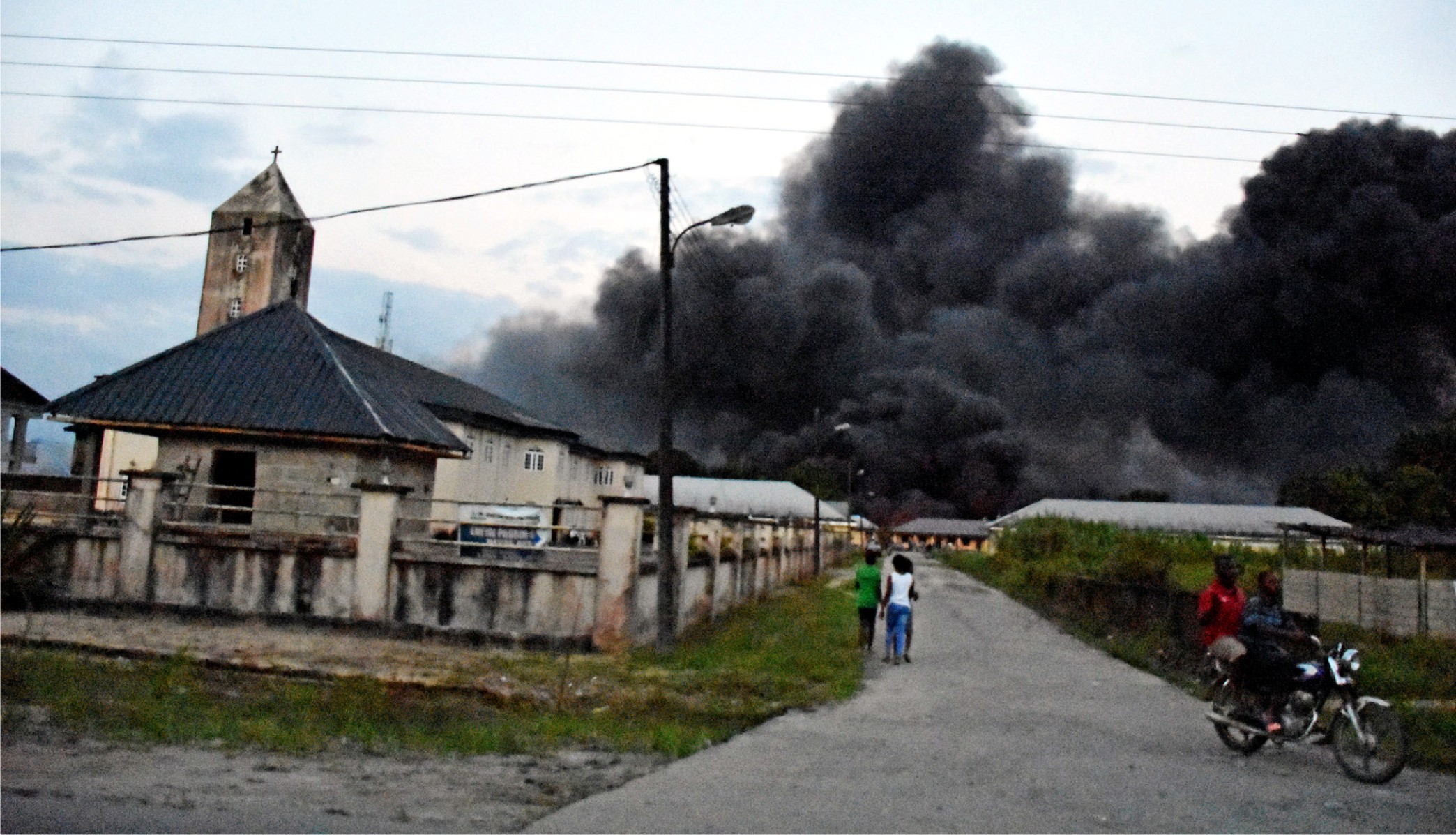 A group known as the Association of Surface Tank Oil and Gas Retailers, (ASTOGRN) says statistics revealed that oil bunkering activities and pipeline vandalisation in the Niger Delta costs the federal government about N5.9bn annually.
Chairperson of the Rivers State chapter of the  association, Comrade Patience Uche made the disclosure in an exclusive interview with The Tide on Port Harcourt at the weekend.
Apart from the huge lost in revenue, she said oil bunkering and pipeline vandalisation has also resulted in the colossal loss of lives as most of the vandals are always consumed in pipeline explosions during the bunkering exercises.
Comrade Uche who decried the increasing involvement of youths in illegal bunkering activities advocated for a more proactive and corrective measure to bring lasting solution to the vice.
According to her, part of the solution is the building of modular refineries in the Niger Delta and developing the capacities of youths in the region to be actively involved in the oil and gas industry. "Most of the youths who get involved in illegal  oil bunkering and lose their lives in the process could have played a more creative and productive role in the oil and gas industry if they were functionally trained. The Federal Government should be serious about the establishment of modular refineries and the training of youths to participate in the process as this will go along a way to tackle the challenges of illegal bunkering in the Niger Delta"
She said the major drive of the association was to make oil and gas business rural based, "to improve the socio-economic and general living conditions of its members"
She said the association will achieve the targets by encouraging its members to get licences from the Department of Petroleum Resources (DPR) to be actively involved in the oil and gas business. She pointed out that the initiative will also reduce petroleum supplies from foreign marketers through importation of products, and kill the spirit of bunkering from vandals as well as increase the Federal government revenue on surface  tank retails busine in Nigeria.
Taneh Beemene
Energy Experts Give Reasons For N'Delta Under-Development
Some experts in the oil and gas industry have identified style of governance, bad policies and lack of transparency, among the many challenges hindering development of Nigeria's oil rich Niger Delta.
The experts spoke after a documentary screening on the "Impact of Corruption and Conflict on Investments, in Energy Rich Niger Delta Communities'', in Abuja, on Friday.
The documentary screening was organised by an NGO, African Initiative for Transparency, Accountability and Responsible Leadership (AfriTAL).
The Tide source reports that the documentary focused on two communities of Ogidigben and Gelegele in Delta and Edo States respectively, where various government projects there failed and the people still live in abject poverty.
Rev. Fr Edward Obi, a catholic priest and an environment activist said the style of governance adopted in the country's oil sector was unfortunately riddled with holes.
"We are in a country where people sit in their offices and make decisions that affect people without consulting them.
"It is a bad style of governance and it is seriously affecting the environmental regulation of the oil and gas industry,'' Obi said.
According to him, government has never been transparent in running the oil and gas sector, adding that the communities are hardly involved or educated on government plans.
"Till now, I do not think that government is considering using other voices that the people listen to.
"If you go to these rural communities, you see many churches irrespective of how under developed they are.
"People in these communities go there, they listen and respect what they are taught there, these kind of leaders that teach these people can be used as agents to educate members of the communities on what government's plans are.
"When the people understand all what government wants to do, the project they plan, the benefits to the community and the people, they will welcome it and the desired results will be achieved.
Dr Solomon Adeleye, another oil and gas expert said that corruption in Nigeria was often perceived as affecting government and governance, but it had never been considered to be adversely affecting communities.
He said that government must adopt a different style to manage the oil and gas sector to enable it drive growth and development.
"Nigeria is more of a gas nation than oil, it is very important that government does not use the same pattern it used in managing crude oil to run the gas sector.
"They must do away with things that made it impossible for government to achieve results and focus on current trends and opportunities to ensure growth and development,'' Adeleye said.
He said currently, there were about 25 per cent of Nigerians that were unemployed and with three per cent population growth, so efforts must be made to create more jobs especially in the gas sector.
Also, Mrs Faith Nwadisi of Women in Extractive Industry said there was need to bring women on the table while discussing issues in the oil and gas sector.
Referring to the screened documentary, she said that the role of women was not reflected there, noting that women bore 90 per cent of the negative impact of oil on communities.
DPR Seals Nine Petrol Stations In Bayelsa
The Department of Petroleum Resources (DPR) in Bayelsa says it has sealed nine petrol stations and an illegal Liquefied Petroleum Gas (LPG) station in Yenagoa for expired licences and lack of basic operational equipment.
The Tide source reports that the DPR stations on Thursday, when a team of its officials, led by Mr Ibinabo Jack, head of Operations in the state field office paid unscheduled visit to some retail petrol outlets.
NAN also reports that the affected filling stations were Nun River Petroleum, Maccary Oil and Gas, Barbizon and an unnamed LPG station said to be operating illegally.
Others were NNPC retail outlet at Edepie, Otueyal Oil and Gas, Tony's Green Field Petroleum, Mobil Oil and Gas and another NNPC retail outlet, all in Yenagoa, the state capital.
"The sealing of filling stations is not new and it's not going to be a one-off thing.Rather, it will be a continuous exercise. We caught some of them dispensing to customers below the variation.
"For instance, a station that is selling at point 41CL of every 10 litres is short-changing the public. In other words, where they ought to get 10 litres, they are given maybe six or seven litres. This is not fair.
"We had earlier given them fliers and posters to caution and enlighten them on how to handle petroleum products. The fliers are meant to be given to motorists and truck drivers on how they should conduct themselves.
"The posters are meant to be pasted in retail outlets also to caution motorists coming in to fill their vehicle tanks so that they will know the safe way or method of handling petroleum products to avoid any untoward incidence at filling stations," he said.
The DPR chief said that the stations that were placed under seal had committed so many irregularities which were punishable, adding that while some were under dispensing, others did not have fire extinguishers.