Nigeria'll Break Up, North'll Suffer, Sheikh Gumi Predicts …Violent Extremism, Greatest Challenge Facing Islam –Buhari …Focus Attention On Economy, Security, Reps Minority Caucus Tells Buhari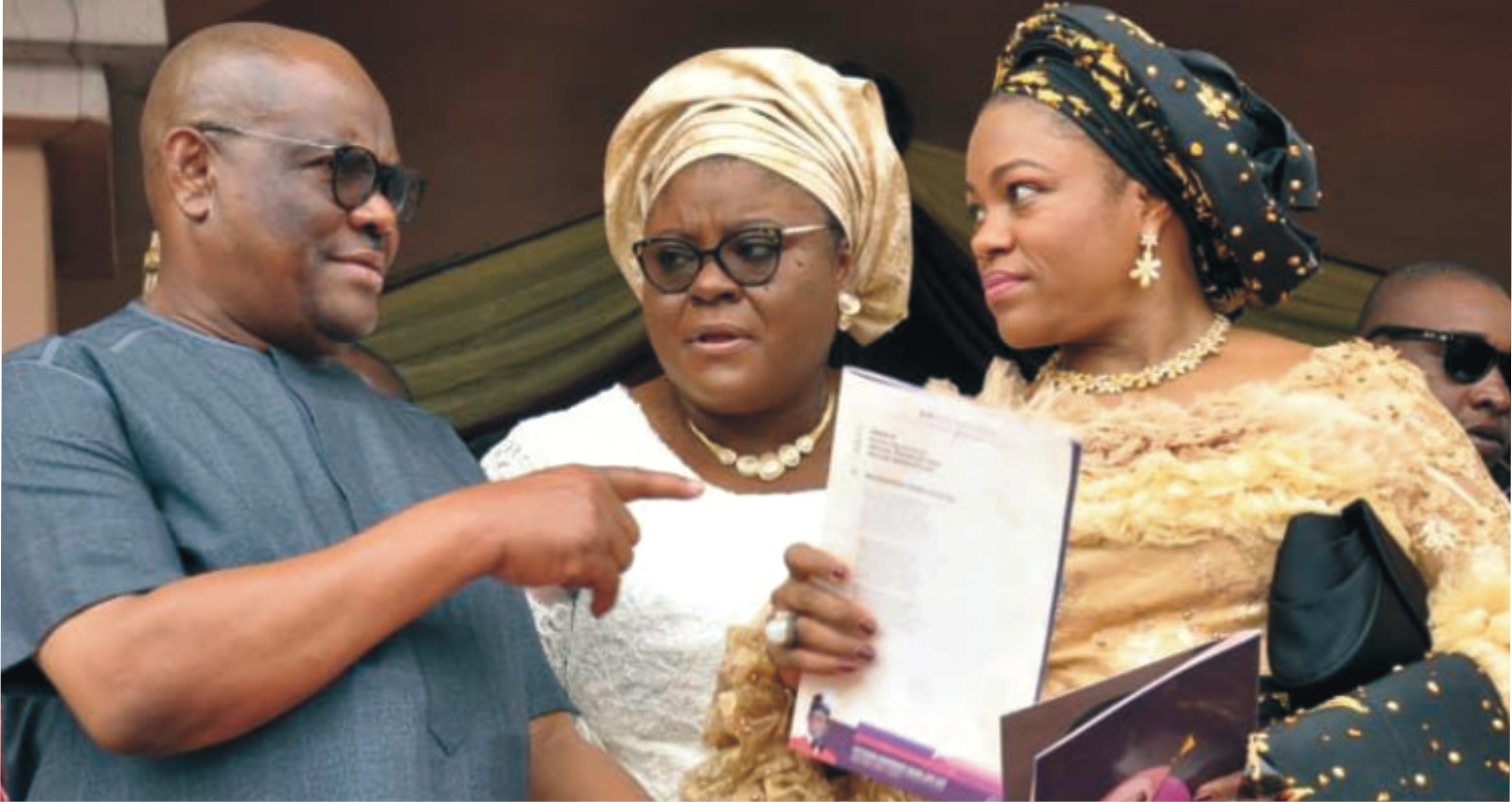 A prominent Islamic scholar, Dr Ahmad Abubakar Mahmud Gumi, has predicted that Nigeria will disintegrate and that the North will suffer most compared to the other regions.
According to him, in the face of a possible break up, the South-West will be relatively stable; South-East will be stable, but the North will be volatile.
Narrating what Nigeria will be like if it disintegrates, the cleric said, "I see chaos and probably Nigeria can even disintegrate. And disintegration will be bad for Nigeria".
"Let me tell you about the North if there is disintegration. The worst thing any country will like is to have an unstable country as a neighbour.
"So, South-West will be relatively stable; South-East will be stable, but the North will be volatile. How can we contain Boko Haram in the North-East? No way.
"How can we contain the problem of the herdsmen in the North? We cannot contain them.
"In fact, the little weight the South-West and South-East are adding to fight them is what is suppressing them, but if you go and leave us with them, we will just eat ourselves and you have a very volatile North and I do not think we will have peace there because the borders are not barbed-wires and there are so many inter-marriages.
"In fact, Nigeria will just be like another Lebanon or Yemen. Nobody can control the North because nobody has monopoly of power in the North.
"The herdsmen, if they have any iota of political acumen, even if they are evil since your man is in power what do you do? You lie low to allow him to have the power.
"You don't become so virulent that you end up destroying the northern power by attacking people everywhere not caring who is there. Let me tell you this.
"Nobody is in control of the North now. No northern politician has that clout to embrace everybody in the North.
"Everybody in the North is with his clique and that is a very dangerous situation for the country. The South-West is divided into two equal houses, and nobody is in control there too, but generally, the people there are not violent.
"They can negotiate and stay in peace. The people of the South-East seem to understand each other because their own is business. I see it to be more stable even though the Kanu IPOB people are there because generally the population there can understand and negotiate.
"They can only have population problem if people ask them to go back to their region. But the North? So, you can just imagine."
Meanwhile, President Muhammadu Buhari has described violent extremism as the biggest challenge facing Islam.
In his Eid-el-Kabir message to Muslims, yesterday, the president said that the only way to neutralise the evil influence of extremism is for Muslims to distance themselves from the activities and teachings of those who preach indiscriminate violence against innocent people.
According to Buhari, the greatest commitment to Islam is for Muslims to put its good virtues into practice, and by making justice and righteousness the guiding principle of their everyday life.
"We should be the mirror through which others see the good virtues of our faith," he said.
"Islam is a religion of peace, and we should avoid violent extremist ideas that give Islam a wrong name because our conducts leave more lasting positive impressions than what we say by word of mouth."
The president regretted that "violent extremism is the greatest challenge facing Islam today and the only way we can neutralise its evil influence is to distance ourselves from the activities and teachings of those who preach indiscriminate violence against innocent people. And this flies in the face of the teachings of Islam."
In a statement signed by his Senior Special Assistant on Media and Publicity, Mallam Garba Shehu, Buhari, advised parents to "protect their children from the deadly exposure to violent extremists who manipulate and exploit those children for their own evil agenda."
The President noted that "Boko Haram became a deadly force and a major security scourge because Muslim societies were indifferent from the beginning to the activities of extremist preachers who manipulate innocent and gullible followers."
He said that "extremism is like a cancer, which must be detected and destroyed from its early stages of growth."
He, however, assured Nigerians that the Boko Haram terrorism, kidnappings and other forms of banditry "would be dealt with uncompromisingly until we see the back of these evils plaguing our country.
"Despite occasional setbacks, the Boko Haram militants have been so militarily weakened and scattered by our Armed Forces that they are no longer in a position to occupy any part of Nigeria, let alone hoist their flag and impose their reign of terror longer than 24 hours.
"As our armed forces get more equipped and trained, in addition to being more motivated and reinvigorated, this administration is relentlessly committed to protecting Nigerians no matter what it takes to bring a permanent end to this evil."
He advised Muslims to be tolerant and continue to work for peace, unity, national integration, and peaceful coexistence.
Also in his message, Sultan of Sokoto and President-General of the Supreme Council for Islamic Affairs (NSICIA), Muhammad Sa'ad Abubakar felicitated with Muslims on the occasion of 2019 Eid-el-Kabir celebrations.
In a statement by the Deputy Secretary General, NSCIA, Prof Salisu Shehu, yesterday, the Sultan prayed to Allah to grant faithful the opportunity to witness many more of it.
The statement read, "the Nigerian Supreme Council for Islamic Affairs (NSCIA), under the leadership of its President-General and Sultan of Sokoto, His Eminence, Alh. Muhammad Sa'ad Abubakar, felicitated with the Nigerian Muslim Ummah and indeed the entire Muslim world on the auspicious occasion of the 1440 AH 'Eidel Adha celebrations. We beseech Allah to grant us the opportunity to witness many more of it.
"According to the Sunnah of the noble Prophet Muhammad (PBUH), Muslims who are not on pilgrimage in the Holy Land are encouraged to fast on the day of 'Arafat and engage themselves in acts of worship and veneration to Allah, believing that with sincerity of intentions, He will forgive their transgressions and overlook their short-comings of the preceding and succeeding years as well as admit them to His Jannah.
"We, therefore, ask Allah to accept our 'Ibadat, increase our 'Iman and grant us protection, contentment and grateful hearts throughout the first ten days of this month and most especially on the Arafat Day.
"Fellow servants of Allah, in celebrating this year's 'Eidel Adha, we must not lose sight of the moral and spiritual reasons for the season. 'Eidel Adha is a period of introspection and soul searching. It symbolizes sacrifice, which was sufficiently demonstrated by our patriarch – Prophet Ibrahim (PBUH).
"Making sacrifice for the collective good of all and posterity (a key component that is missing in our national life, which is partly responsible for the quagmire we have found ourselves in) is one of the major themes for 'Eid. Our patriarch was willing to let go (sacrifice) that which he cherished most – his only son, Isma'il — as sacrifice in obedience to Allah's dictates. (Q37:102)
"In the same vein, the council fervently appeals to our millions of brothers and sisters to continue to emulate the example of Prophet Ibrahim (PBUH) in making the needed sacrifice to keep the country united and to honour the labour of our heroes past.
"The council is worried that the security situation in the country has degenerated rapidly from a state of benign manageability to that of intractable malignancy in recent times. This situation, which seems to preoccupy the attention of the Federal Government at the expense of other issues in the socio-political and economic spectra, appears increasingly problematic.
"The situation is further exacerbated by the political polemics and hate speeches by separatists disguised as statesmen, which have greatly undermined social cohesion and eroded our shared values as Nigerians.
"The council hereby calls on the Federal Government to be decisive in dealing with those who are bent on heating the polity with hate speeches in the country, no matter how highly placed they may be.
"It is on this note that we urge Muslims in the country to be security conscious while they also remain very prayerful as they celebrate 'Eidel Adha. NSCIA appeals to the relevant authorities to beef up security for all Nigerians especially in the places of worship and places of important events and gatherings during the Eid celebrations.
"The council calls on all Muslims in Nigeria to be good ambassadors of Islam as we continue to promote peace, and eschew all forms of any anti- social behaviour that may be inimical to peace, national cohesion and stability.
"Finally, we beseech Allah to restore peace and stability to all the troubled parts of our great country and the world at large. Also, we pray that Allah grant our President, Muhammadu Buhari, sound health and divine wisdom to lead our great nation to enviable heights".
The Senate President, Dr Ahmad Lawan, also urged Nigerians to be steadfast in the process of nation-building, as they join the rest of the world to celebrate the Eid-el-Kabir.
Lawan, in his Sallah message, enjoined Nigerians to always remember their shared heritage and destiny of national greatness and be guided by the Nigerian spirit of firm confidence as they tackle the contemporary challenges of nation-building.
He also congratulated Muslims from Nigeria who joined their brothers and sisters in participating in the rites of the Hajj in Saudi Arabia.
Muslims, he stressed, should remember the purpose of the celebration, which is to commemorate the trials and triumph of Prophet Ibrahim.
He said: "I urge all to take inspiration from the exemplary virtues demonstrated by Prophet Ibrahim through his sacrifice, patience, steadfastness, generosity and obedience to Allah's command and constituted authority."
The Senate president is currently in the Saudi Arabia on pilgrimage.
Also, the All Progressives Congress (APC) asked Nigerians to shun disruptive and divisive utterances and actions emanating from some unpatriotic quarters lately.
The party, in a statement signed by its National Publicity Secretary, Mallam Lanre Issa-Onilu, said that in the spirit of the Sallah celebration, Nigerians should learn to exhibit the pan Nigerian spirit anywhere they find themselves.
"As we celebrate the Sallah feast with family, friends and loved ones, Muslim faithful and indeed all Nigerians are implored to show love to neighbours and cater for the less privileged around us," he said.
He added: "In our national life, Eid-ul-Adha is a reminder for us to make our individual and collective sacrifices for the well-being, unity, peace and development of our dear country, Nigeria.
"We must, therefore, shun the disruptive and divisive utterances and actions emanating from some unpatriotic quarters lately.
"In our private capacity, official duties, wherever we find ourselves, we must all exhibit the pan-Nigerian spirit. We should embrace our country's diversity and harness it for good. We must see every Nigerian as a brother. We should take advantage of his strength, help him with his weakness. That is the only way we can grow as a country."
In its message, the Peoples Democratic Party (PDP) asked Nigerians, particularly Muslims, to use this year's Eid-el-Kabir to imbibe the life of total trust in the Almighty God in all spheres of life.
The party's spokesman, Kola Ologbondiyan, said the occasion of Eid-el-Kabir "offers us great lessons on selflessness and absolute trust in God, as exemplified in the life of Prophet Ibrahim."
All compatriots, he said, should use the occasion to particularly pray for the nation, reach out and share with the less privileged, the deprived as well as victims of escalated insecurity in various parts of our country.
Besides, the PDP charged leaders in all walks of life, including public office holders, faith-based and community leaders, captains of industry and employers of labour to "note that their positions are bestowed on them by God for service to humanity, and for which they must give account."
The party prayed for the unity, peace, stability and development of Nigeria.
Meanwhiile, the Emir of Daura, Umar Faruq Umar, has prayed for Buhari, assuring him that he will continue to triumph over all his enemies.
The Emir made the prayer at the Eid-el-Kabir prayers which took place at Kofar Arewa praying ground, yesterday.
President Muhammadu Buhari, along with his guest, the Guinean President Alpha Conde, had joined other Muslims in Daura, Katsina State, yesterday morning to observe the Eid-el-Kabir prayers at Kofar Arewa praying ground.
Buhari and his guest arrived the praying ground in a black Mercedez Limousine at about 9.35 am.
The President was in Khaki colour flowing robe (Babanriga), brown cap and a pair of brown shoes.
The two Raqat prayers were immediately observed.
The Chief Imam of Daura, Sefiyanu Yusuf led the prayers and read the sermons, which revolved around the importance of the Sallah as a demonstration of Muslims' loyalty and obeisance to almighty Allah.
In his brief comments, the Emir of Daura, Umar Faruq Umar, lauded Buhari's administration, assuring him of the support of people of the state.
The Emir said, "We are proud of you; we are proud of your administration and we shall continue to pray for you.
"You will continue to triumph over your enemies."
In his remarks, Katsina State Governor, Hon Aminu Masari, who also attended the prayer session, praised President Buhari for his strong attachment to the people of the state.
He urged him to continue in his efforts at re-positioning the country.
Buhari and the Emir, later at the praying ground, performed the traditional slaughtering of the Sallah rams.
Similarly, minority caucus of the House of Representatives has urged President Muhammadu Buhari to release the social activist, Omoyele Sowere from the state detention facility.
The caucus also asked the president to direct the attention and the resources of the Federal Government to the economic and security challenges facing the country with a view to finding permanent solutions to them.
The caucus said that their demands were hinged on the spirit of Eid-el-Kabir which entails the display of love and sacrifices to humanity.
It would be recalled that Sowere was arrested in Lagos last week sequel to his call for a national protest under the banner of #RevolutionNow#.
Interpreted to mean revolution against the sitting democratic government, the Department of State Service (DSS), arrested him.
The State Department subsequently obtained a court order to detain Sowere for 45 days to properly investigate his call for a "revolution".
In their goodwill message to the Muslim faithful issued by the Minority Leader, Hon. Ndudi Elumelu, the caucus also called on Nigerians to imbibe the spirit of love, forgiveness, and sacrifice in order to move the nation forward.
The lawmakers stated the challenges bedeviling the country were surmountable if the government could rally round all Nigerians to work together as one people.
The lawmakers also wished the Muslim faithful a memorable Sallah celebration.
"The House Minority Caucus felicitates with the Muslim faithful at Eid-el-Kabir. We also call on our Muslim brothers and sisters to use the occasion of Eid-el-Kabir to pray for the peace and wellbeing of our nation. There is the need to reflect on and imbibe the exemplary legacies of the Prophet Mohammed, especially his life of love, forgiveness, and sacrifice.
"In the same vein, we urge President Mohammadu Buhari to order the release of the activist, Mr. Omoyele Sowere, in the spirit of Eid-el-Kabir and in deference to democracy.
"Nigeria is currently besieged by enormous economic and security challenges and we expect the Federal Government to direct its attention, energies, and state resources at surmounting them. And in doing so, we expect the government to rally Nigerians across political, religious, and ethnic divides to work as one people to salvage the nation", the caucus said in a statement made available to journalists in Abuja on Sallah Day", Elumelu said in the statement.
El-Zakzaky's Dramatic Return From India Raises More Dust …FG Wants Me Dead, Kirikiri Prison Better Than Indian Hospital -El-Zakzaky …He's Unruly, India Willing To Send Him Back, FG Claims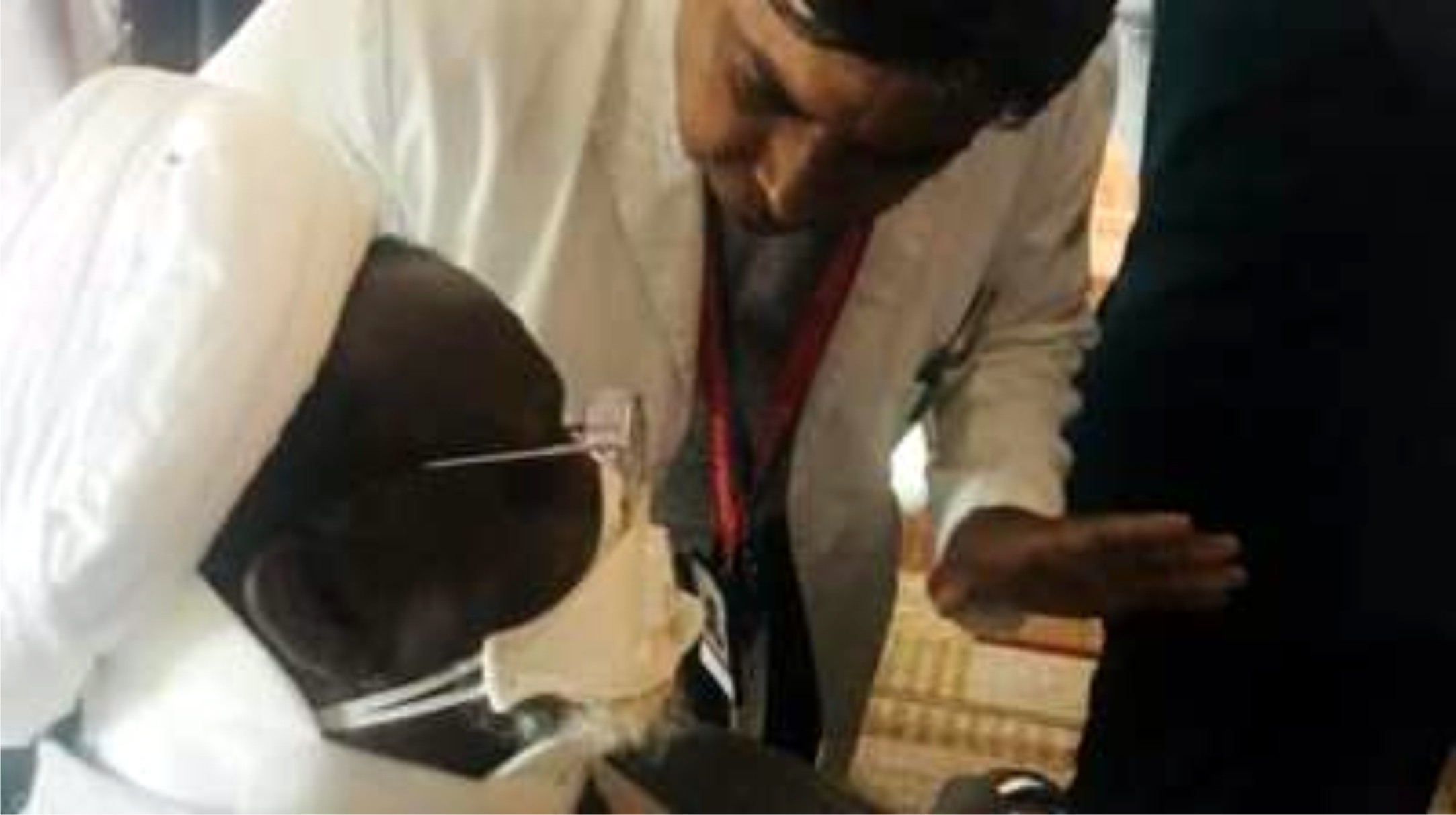 Barely 96 hours after landing in New Delhi for medical treatment, leader of the Islamic Movement in Nigeria (IMN), Sheikh Ibraheem el-Zakzaky, has reportedly discharged himself from the Medenta Hospital and may likely return to Nigeria, today.
The President, Media Forum of IMN, Ibrahim Musa, said that El-Zakzaky and his wife, Zeenat, who were airborne as at the time of speaking with our correspondent, yesterday evening, left New Delhi around 5:00 p.m. Nigerian time, heading back to the country.
Musa, in a statement, blamed the Federal Government for scuttling the IMN leader's planned treatment.
He said, "Following lack of a breakthrough in the impasse that ensued in the treatment in New Delhi of Sheikh Ibraheem Zakzaky, it is now confirmed that the Sheikh is on his way back to Abuja.
"In a video message sent through his office, the Sheikh said it was decided that they will be taken to the airport to be flown back to Nigeria.
"He has left Delhi by 17:00 Nigerian time."
He prayed that "may that be the best option in the circumstances."
The group added, "The Nigerian government's interference and scuttling of the whole process rather than supervision as ordered by the court is the direct cause of the impasse.
"The government never wanted the medical leave in the first place, and did whatever to stop it by all means possible," Musa alleged.
The Federal Government had earlier refuted El-Zakzaky's allegations, stating that he attempted to violate the conditions of his treatment by making unreasonable demands, including insisting on lodging in a five-star hotel in New Delhi with free access to "all manner of visitors."
Earlier, the leader of the Islamic Movement of Nigeria, IMN, Sheikh Ibraheem El-Zakzaky, yesterday, had condemned Federal Government's claims that he was unruly in India.
It would be recalled that the Federal Government had claimed that the leader of IMN had refused treatment from those he called "unknown doctors" put in place to treat him in India.
The Shiites leader insisted he wanted to be treated by those booked to treat him before he and his wife left Nigeria.
However, the IMN leader, in a short statement, yesterday, said, "I have heard that the Nigerian authorities have issued some statements which are laced with lies.
"It is up to people to agree with me or with the government's version of the story."
But the Federal Government had apologized to India for what it termed El-Zakzaky's "unruly behaviour" in the country.
A statement signed by the Permanent Secretary, Federal Ministry of Information and Culture, Grace Isu Gekpe, said that the cleric refused to subject himself to preliminary medical checks after state officials resisted his pressure to hand-over his International Passport to him.
It states: "He also demanded free movement and access to visitors of all kinds, and also requested to be allowed to check into a 5-Star Hotel instead of being admitted in the hospital.
"That request was rejected on the ground that he came into the country for medicals, and not as a tourist, especially with the Visa issued on medical grounds and not for tourism."
Meanwhile, there was mild drama at the Medanta Hospital, New Delhi, India, yesterday, as leader of Islamic Movement in Nigeria, IMN, Sheikh Ibraheem El-Zakzaky, and his wife, Zeenat, refused to be treated by those he described as unknown doctors deployed to treat them, saying they were different from those engaged for their treatment before they departed Nigeria.
El-Zakzaky, who spoke through an audio recording, also alleged that the condition at the Indian hospital he was taken to was worse than Kirikiri prisons.
The Shi'ites leader and his wife arrived in India last Tuesday for treatment, following the ruling of Kaduna State High Court.
This is even as his group, IMN, yesterday called on the Federal Government to allow the personal doctors of the El-Zakzakys to take over their medical care. In the audio recording, El-Zakzaky accused the Federal Government of frustrating his medical treatment in India.
Speaking in Hausa, he said the situation at the hospital in India was "pathetic and worrisome," alleging that the management of Medanta Hospital, New Delhi, had been threatened not to admit him for treatment.
He said: "The hospital officials received us well, they told us that they parked two ambulance vehicles to deceive the crowd while taking us out of the airport through another way, saying it was for our own safety.
"On getting to the hospital, we were placed under tighter security worse than what we witnessed in Nigeria. We are currently more confined than when we were in Nigeria, worse than a prison setting.
"Contrary to what was agreed before our arrival that our own personal doctors would supervise this treatment, they've changed the arrangement. So, we objected receiving treatment from strange doctors without the supervision of our own trusted physicians."
However, hours later, the hospital, according to the Islamic Human Rights Commission, agreed to the request of Sheikh El-Zakzaky to use known and appointed doctors for his treatment.
Speaking further, the Shi'ites leader had said: ''Right now, we are in the city of New Delhi in India. Like you all know, we came here for medical treatment due to some ailments that I and my wife, Zeenat, have been suffering from.
''There is a bullet in Zeenat's body and there is also the need for her to get her two knee caps replaced, among other ailments.
"On my own part, there are also particles of bullets that were broken into pieces in my eyes, hands and thighs which have been poisonous to my body.
"I think what they are supposed to do first of all is to extract these bullets of which I know the surgery cannot be done in Nigeria, hence the reason for my referral abroad.
''Second, the poison needs to be extracted from my body, some of which they said is in my bones and they said the surgery will take some time.
''I also have problems with my eyes. Since the second surgery, my eyes have been weak and I was also advised to travel to India for surgery.
"We were happy because we know that by coming here, we'll get a befitting hospital that will perform the surgery. The medical advice to come to this hospital, which they called Mendata, was given to us by some foreign doctors that visited us in Nigeria and that was why we requested to be brought to this hospital.
"While in Nigeria, we got information that the United States Embassy had given instruction that we shouldn't be accepted in this hospital. We also heard that they obeyed the order and said they won't accept us, so we were even thinking of going elsewhere in India but were later informed that the order had been lifted.
"We then proceeded to India. On our arrival, we were received by the hospital staff from the airport and they escorted us down to the hospital. His fans at the airport
''While on our way from the airport to the hospital in an ambulance, the staff of the hospital were narrating how some people besieged the airport just to see us before proceeding to the hospital, but they (the hospital) tricked them by keeping two ambulances at the location where my supporters were waiting and drove us out in another ambulance at a different location.
''They also said another set of people besieged the hospital just to see our arrival but they decided to use an alternative entrance to the hospital because they were trying to avert stampede.
''When we got here, a staff of the Nigerian Embassy told us they had already assembled, with the staff of this hospital and security operatives discussing on what to do when we arrive. They later took us to an Indian security outfit that is even more sophisticated than the one we were kept in Nigeria.
"Back home in Nigeria, they agreed that nobody should take us to any other hospital but we got to realise that the doctors they brought to us were there just to give advice. We then told them we won't allow any other doctor, aside from our trusted doctors, to attend to us so they don't do to us what they couldn't do with their bullets in Nigeria.
"All that we have seen here have shown that there is no trust, they just brought us here for another detention. I have been in detention for many years but I've never seen this kind of security that I'm seeing here. Even at the door of my hospital room, there are many heavily armed security personnel waiting.
"They didn't even allow me to go to the next room, I started asking myself that all these while I have been in detention, I have never seen this type. Even if I'm in the cell, they usually lock us up around 9 p.m. and open the cell around 7 a.m. and they allowed us to go anywhere we want in the area we are. "
"It will not be possible for us to come out of detention just to get medical attention and now find ourselves in another form of detention. We won't submit ourselves to people we don't trust. There is a need for us to go back home since it has been agreed that we should travel out to get medical attention and India is not a place we can trust.
''There are other countries that have volunteered to take care of our treatment, including Malaysia, Indonesia and Turkey. We can choose from among these three."
Meanwhile, a member of the Islamic Human Rights Commission, IHRC, who spoke on condition of anonymity, said the attitude of the Indian government has portrayed El-Zakzaky as a common criminal when no court in Nigeria has convicted him.
He said the Indian government had given El-Zakzaky an ultimatum to leave Indian soil if he refused to receive treatment from unknown doctors billed to treat him.
He said: "I just received very worrying news from the Indian government that ultimatum has been given to the leader of IMN, to leave India if he does not agree to the doctors specified to treat him. It is extremely bad the way he is treated.
"Under the current situation, it seems he has no choice than to go back to Nigeria. He has been given some hours to respond to their ultimatum. This, to me, is totally unacceptable by any standard.
"This is a man that has not been found guilty of anything, to the extent that in his own country, the highest court has granted him permission to be treated.
''The Indian government, by its behaviour, depicts Sheikh El-Zakzaky as a common criminal. This is really outrageous and those who stand for justice should please respond."
But in a statement, Grace Gekpe, Permanent Secretary, Ministry of Information, said the IMN leader had violated the terms under which the court allowed him to travel. Gekpe said he demanded to have his passport and sought free movement, adding that he wanted to receive visitors and also made a request to be checked into a 5-star hotel. She said he had behaved so badly that the Indian authorities were willing to return him to Nigeria.
Her statement read: "The court on August 5, 2019, granted Sheikh Ibraheem EL-Zakzaky leave to travel to India for medical treatment. Consequently, the government and its relevant agencies took steps to comply with the Order.
"In line with the court order, El-Zakzaky was approved to embark on the trip with state officials and his choice to be accompanied by his aides and personal doctors was not opposed by the government.
"On August 12, 2019, he and other members of the entourage went to India via Dubai. It is to be noted that El-Zakzaky particularly chose Medanta Hospital, India. However, on reaching Dubai, El-Zakzaky began to display ulterior motives against laid down procedures.
"He requested that his passport be handed over to him but the state officials would not budge to his pressure. The situation became worse in India as he refused to subject himself to preliminary medical checks. ''
In addition, he demanded free movement and access to visitors of all kinds as well as requested to be allowed to check into a 5-star hotel instead of being admitted in the hospital. ''
The request was refused on the ground that he came into the country for medicals and not as a tourist (more so that his visa was issued on medical grounds and not for tourism).
He also demanded that police protection be withdrawn from him by the Indian authorities.
"Against medical ethics and standard practice, he requested to nominate doctors of his choice to join the ones tasked by Medanta Hospital to perform medical treatment on him and his wife. This created a stalemate, which the hospital insisted that he would not dictate to it on the choice of medical personnel to carry the required medical treatment.
''Frustrated by his antics, the Indian authorities have expressed willingness to return him to Nigeria with immediate effect. This is on the account that they will not allow him to use their country to internationalise his group's activities.
El-Zakzaky "Against this background, the Nigerian government wishes to commend the stand of the Indian government as well as apologise to her for the unruly behaviour of El-Zakzaky.
"Similarly, the attention of the public and indeed the international community is hereby drawn to these unfortunate developments.
"The government also wishes to use this opportunity to affirm its readiness to undertake the prosecution of El-Zakzaky through the due process if and when he is returned to the country. On this note, his foul cry that he is being held in circumstances worse than he was in Nigeria should be disregarded.''
India denies detaining El-Zakzaky, wife, meanwhile, the Indian High Commission in Nigeria has denied detaining El-Zakzaky, stating that there was no condition or ultimatum to the patient.
In a series of tweets from its official Twitter handle @india_nigeria, the High Commission assured that medical treatment is provided to consenting patients.
The tweets read: "Please be assured that medical treatment at reputed Indian hospitals is provided to consenting patients, as per medical norms. Protocol and safety steps are taken as necessary. There is no condition or ultimatum by India."
It also denied reports that Indian police and security services were collaborating with Nigerian security services to place, El-Zakzaky, the Shi'ite leader in custody.
The mission added: "Such reports are not true. India has always been responsive to humanitarian requests. Medical treatment request was received from both El-Zakzaky and the Government of Nigeria, and we readily agreed. No other connotation should be attached to the matter."
Meanwhile, the Federal Government has said that the Indian authorities have expressed willingness to return the leader of the Islamic Movement of Nigeria (IMN) back to Nigeria with immediate effect for fear of his internationalising his group's activities in the country.
The Permanent Secretary, Ministry of Information and Culture, Grace Isu Gekpe, disclosed this in a statement issued to newsmen in Abuja.
She said El-Zakzaky's cry that he is being held in circumstances worse than he was in Nigeria should be disregarded because since arriving in India as he refused to subject himself to preliminary medical checks.
"The court on 5th August, 2019, granted Sheikh Ibraheem El-Zakzaky leave to travel to India for medical treatment. Consequently, the government and its relevant agencies took steps to comply with the order.
"In line with the court order, El-Zakzaky was approved to embark on the trip with state officials and his choice to be accompanied by his aides and personal Doctors was not opposed by the government.
"On 12th August, 2019, he and other members of the entourage went to India via Dubai. It is to be noted that El-Zakzaky particularly chose Medanta Hospital, India. However, on reaching Dubai, El-Zakzaky began to display ulterior motives against laid down procedures.
PDP, Experts Condemn Buhari's Ban On Food Import …Say It's Plot To Punish Nigerians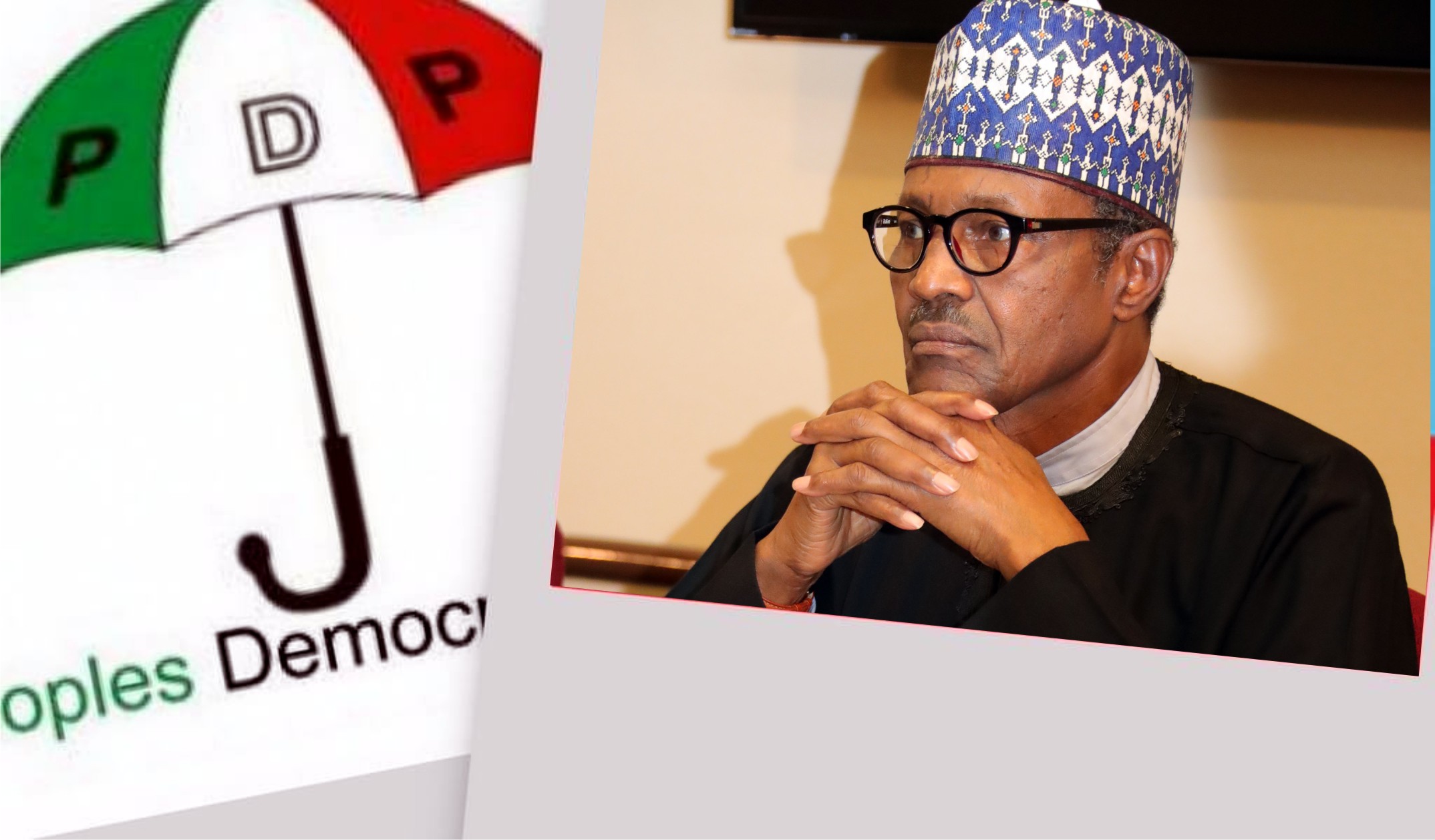 The Soil Science Society of Nigeria (SSSN) says Federal Government's outright banning of food importation will lead to inflation and further impoverish the masses.
The President of the society, Prof. Bashir Raji, said this while reacting to the recent pronouncement of President Muhammadu Buhari, that Central Bank of Nigeria (CBN) should not give "a cent'' to importation of food.
In a telephone interview with newsmen, yesterday, he described the move as "a right policy, right timing but wrong approach.''
It would be recalled that Buhari had, last Tuesday, in Daura, Katsina State, directed the CBN to stop providing foreign exchange for importation of food into the country with the steady improvement in agricultural production and attainment of full food security.
He said the foreign reserve would be conserved and utilised strictly for diversification of the economy, and not for encouraging more dependence on foreign food import bills.
The country had achieved food security, and for physical security, "we are not doing badly,'' the President had said.
But Raji, who emphasised that the policy would be good if properly articulated, however, advised that the president should put into consideration the nation's food production as well as consumption.
The don specifically noted that the country required about eight million tonnes of rice annually, adding that "currently, the country is producing just about 3.7million tones.''
Raji decried that the country was not meeting up to 50 per cent of its needs.
"With the outright ban, there is no way the country can meet up with the required 50 per cent in one year,'' he said.
He suggested that the Federal Government embark on the ban gradually over the next five years putting in place incentives and measurable targets to ensure that the 50 per cent shortfall was met during the period.
"But now the way was going, definitely there will be a lot of inflation, there will be high prices and considering the economy at the moment a lot of people will suffer.
"The president must have been fed the impression that because of the drop in the importation of rice through our ports, the rice we consumed in this country is produce locally which is not true.
"There is a lot of increase in the production of rice locally but there has been increasing smuggling from neighbouring countries which eventually ends up in Nigeria to complement what is produce locally.
"The policy if properly articulated will be beneficial on the long run but is quite clear that we still rely a lot on importation of food and outright banning is likely to bring about inflation.
"It will also bring about pressure on the black or parallel foreign exchange market and high cost of food, especially rice.
"We don't import yam, we don't import cassava, beans and we don't actually import most of our staple food; the ones we import are basically rice maybe wheat, milk, sugar and some of the exotic foods.
"Unless we can produce one and a half times what we required, it will not be a good decision to ban outright importation of food, especially now that a lot of people are suffering economically," Raji said.
The SSSN president decried that a lot of populace were currently not eating local rice as it ought to be due to series of complaints. He however advised the Federal Government to give incentives in terms of free seeds of the varieties to enable people to eat locally produced rice.
Raji urged the government to consider issues regarding production and processing by buying some of these medium scale processing mills and giving them to cooperative farmers at 50 per cent discount.
"Government should give incentives in terms of input and processing so that the rice can meet the standard required by the people.
"Such incentives will go a long way in assisting the country to meet the required target of rice production and consumption in the next five years before banning importation," he said.
Raji pledged the readiness of the society to work with the Federal Government to ensure that land degradation and climate change mitigation safeguards were put in place following the envisaged massive farming activities the policy might generate.
In the same token, the Peoples Democratic Party (PDP), yesterday, described President Muhammadu Buhari's directive to the Central Bank of Nigeria (CBN), not to release forex for the purpose of food importation as a move by the Presidency and the All Progressives Congress to punished and further impoverish Nigerians.
The PDP said the directive would worsen food scarcity, "exacerbate the already harsh economic situation and the general depression, frustration, resentment and despair in our country under President Buhari's watch."
In a statement issued by party's spokesperson, Kola Ologbondiyan, yesterday, the PDP said rather than formulating and implementing policies to make life suitable for Nigerians; the APC-led government is taking pleasure in inflicting more pains to its citizens.
The statement read: "It is indeed appalling that instead of bringing solutions to the depreciating living conditions in our nation, President Buhari is rather imposing more suffering by ordering the removal of subsidy on food even when it is manifestly clear that he had failed on all fronts to achieve any level of food security despite the huge resources available to his administration.
"The party says by the directive, the Buhari-led Presidency and the APC have again demonstrated their insensitivity towards millions of Nigerians who are already suffering from acute hunger and starvation due to severe food shortage and high prices brought by President Buhari's misrule.
"The PDP states strongly that Nigerians do not, in any way, deserve such suffering being foisted on them by such directive on food.
'Such situation will only breed further despondency among our citizens, heighten our security challenges and put more pressure on compatriots, many of who, in the face of suffering occasioned by APC misrule, are resorting to suicide and slavery mission as options."
The party counselled that instead of removing subsidy on food and putting more suffering on Nigerians, President Buhari should cut the "billions of naira being wasted on luxuries in his Presidency and free the funds for the welfare of the masses.
"Furthermore, the PDP urges President Buhari to recover the over N14 trillion siphoned by APC interests under his administration including the stolen N9 trillion detailed in the leaked NNPC memo and channel the resources towards food security for Nigerians.
"The PDP states that it is a complete disservice to Nigerians for the government to place restrictive directives on food for the masses, while interests condoned by the same administration are frittering our common patrimony.
"The PDP wants to believe that while Mr. President enjoys the comfort, luxury, sufficiency and safety of the government house, he is barely aware of the sufferings of Nigerians."
Also reacting, a Nigerian knowledge institution, Centre for Social Justice (CSJ), called on President Muhammadu Buhari to rescind his directive to the Central Bank of Nigerian (CBN), to stop issuing forex for food importation into Nigeria, warning that such restriction would increase the rate of suffering among majority of Nigerians.
'Bobrisky': Army's Unfair Jab At Wike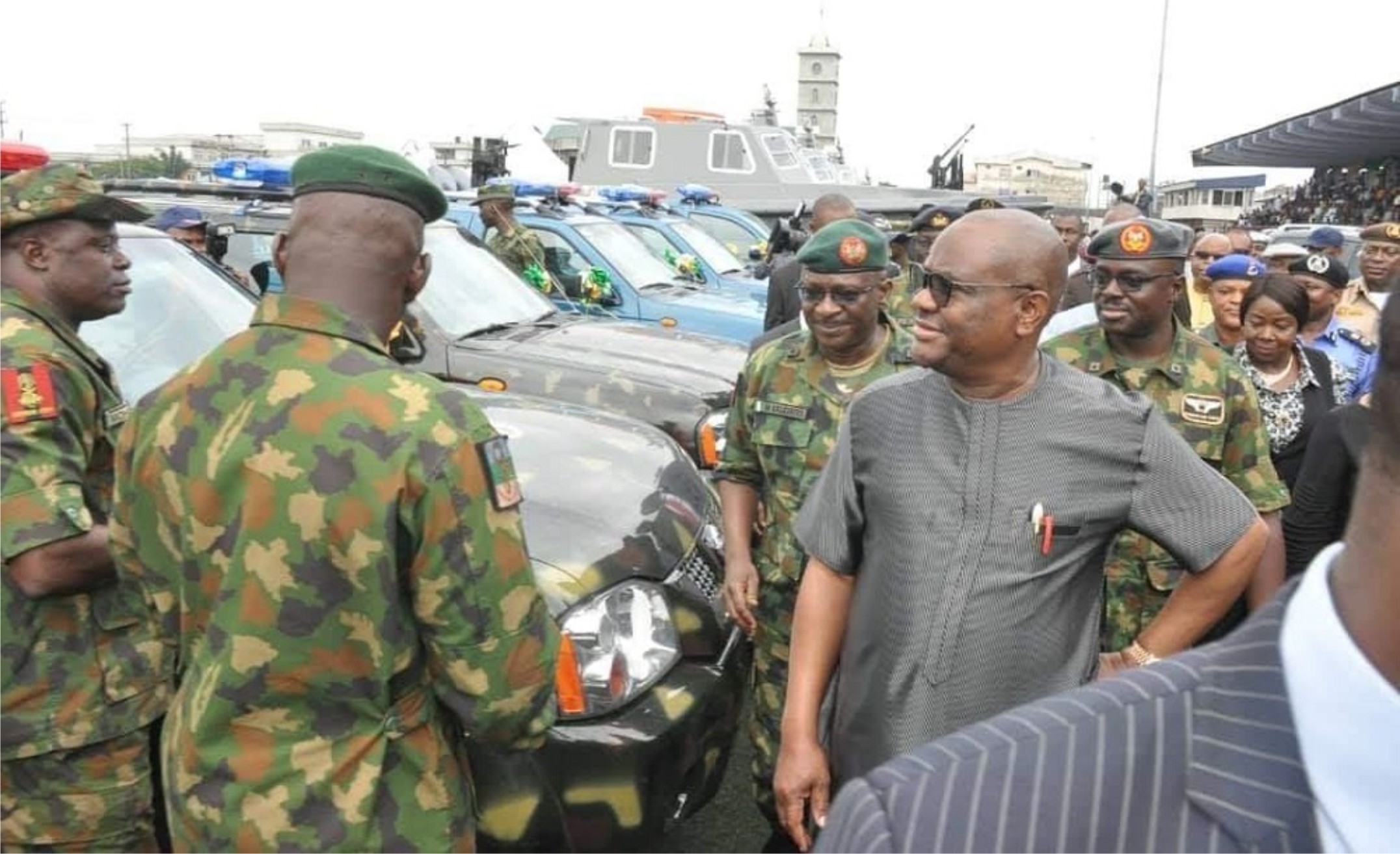 Even the most casual exploration of the realm of paradoxes easily reveals the difference between lying and telling a lie. While in lying, there is the implication of willfulness, in the second case, the actor only delivers a message without liability for the content of such a message. A further exploration of this paradox easily betrays how much the modern world depends on reports and other communication that could easily fall into the category of half-truths, crass untruths and blatant lies. For instance, virtually all the books of fiction that define the literary culture of the contemporary world are chronicles of untrue situations. Taking it to specifics, who was Robinson Crusoe? Who was Gulliver of 'Gulliver's Travels'? Coming down to African literature who can trace the lineage of Mai Sunsaye, the lead character in the book, 'Burning Grass' by Cyprian Ekwensi? The common truth about these books is that they are mere fictional works built around typical figures that may not have existed and even if they did, may not have manifested exactly in the forms they were presented to the world.
Meanwhile, the world's dependence on fictional reports is even more pronounced in the flood of daily briefings produced for top officials of government, business and clergy by subordinates, who could easily assert the liberty to forward mere figments of their imagination to higher authority, in place of credible eye witness accounts and associated dependable intelligence.
A recall of this paradoxical sojourn was spawned by a recent jab against the Rivers Governor, Chief Nyeson Wike by the Army in respect of one wanted 'Bobrisky' – presented in the public domain as a most wanted criminal. Incidentally, there is a real life Bobrisky whose birth name is Okuneye Idris, a male who straddles the internet with provocative posts of himself mimicking females and a portraying bohemian character. With an estimated networth of $250,000, Bobrisky's show has a princely commercial value.
Meanwhile, acting out his missionary zeal in running the affairs of the Rivers State as the governor, Nyesom Wike had acted on the basis of otherwise credible security report, and placed a bounty of N30 million to be
paid to anyone who provides useful assistance to the capture of a fellow presented to the public domain also as 'Bobrisky and who for the purpose of clarification in this piece will be assigned the name 'Bobrisky 2'. The latter Bobrisky is reportedly a notorious criminals who with his gang terrorises the Ogoni axis of the state. Soon after the announcement of the bounty, the governor announced to an elated Rivers community that Bobrisky 2 had been arrested by the Army, and he was in the process of releasing the N30 million to the Army. No sooner had the words fallen out of the governor's mouth that the same Army he was favouring turned against him by denying the arrest of Bobrisky2 by their men and specifically called him a liar.
The moral of the preview to this story is that even if Wike's claim on Bobrisky 2 was false, he could not have been the author of the narrative. The entire package on Bobrisky2 could have been provided him by elements in the official Rivers State Security network of which the Army constitutes a critical component. And given that the Army was even the would-be primary beneficiary of the bounty, whatever report on the arrest that never took place could have come from military sources. By implication, therefore a lie was fed to a whole state governor who innocently paraded it to the entire state, only to be ridiculed by the very Army he was trying to favour.
While in the course of his busy schedule as governor, Wike may not be inclined to dwell exhaustively on such an issue, the public take on it goes beyond the governor's response. The level of insecurity in the state has reached fever pitch with the governor launching a multi-faceted all-out war on the syndrome. Needless to note that in this onslaught against insecurity, the Army remains a most critical component. As the ultimate hard-blow response to wherever decisive physical action is required in taming the scourge and its sponsors, its contributions can never be over-emphasised. In that context, therefore, the Army occupies a pole position that renders their word and action of equal sanctity as gospel truth. Hence, having the Army portrayed as indulging in any circumstance that is associated with disparaging the governor of the state comes with a sour taste.
comes with a sour taste.
The Army can however still vindicate itself by clearing whatever mix up has come up in this saga, by arresting whoever the real character is, even with his obvious misrepresentation as Bobrisky, since even with another name, he is still the terror in the equation and needs a date with the soldiers. Especially,as the bounty is still intact.