Weapons Of Mass Devaluation: An Examination
"Tumult and oppression are worse than slaughter" – Holy Qur'an, Sura II: 217
We must admit that right from pre-historic time humans live in environments where there are always predators, not of the dinosaur genre. Despite the claims about all humans being equal, maybe in terms of having a common origin, it is quite obvious that glaring inequalities exist among humans. Without going into the causes or origins of such wide diversities among humans, we must admit that human environments are battlefields not only for the survival of the fittest, but for maturing purpose.
Mass devaluation refers to conditions where weak individuals, groups or nations are placed in de-humanising situations thus reducing the status of their humanity, pride, self-esteem, independence, and opportunities to survive. In such restricting situations the weak are forced to give in and surrender to external pressures, in a state of helplessness and perhaps hopelessness. It is not in the spirit of humans to submit willingly to oppression and tumult, but when force and cunning come into social relationship, the weak can succumb.
Organized system of human settlements and governance came about as a means of defence or protection against external aggressions and oppressions. However, since different people and groups must interact for economic and survival purposes, strong and weak groups of people can always meet, with various results arising.
Theaters of Devaluation
The devaluation process and strategies take place at different levels, ranging from individual, local national and international settings. A child once asked the father why people lock their doors before going to bed at night. The father's answer was that "people are dangerous, and they become more daring when opportunities are created for them to take undue advantage of". The father and child conversation changed when the child asked the father: "Are you also a dangerous man?"
No one would admit in the open that he is a dangerous man, even for someone who is so. People soon discover through practical daily experiences that it is folly to surrender one's life or destiny solely in the hands of another person, no matter how close. Let us call it precaution, but the natural instinct of self-preservation demands that a responsible adult has a duty to be cautious in his dealings with other individuals.
It is obvious and quite natural that people can, and often do, exploit weaknesses which other individuals exhibit. Therefore, at individual level personal indulgences constitute immediate theater for devaluation. Take example of a man who cannot hold his amative appetite under control; whether a clergyman or a professor, he runs the risk of being devalued. Once an aggrieved woman throws the first stone even after many years of alleged "rape", other women would come up with more stones to demolish and devalue anyone. Apart from predatoriness, there is also sadism in humans.
At the local level of human interactions, envy can become the theater and instrument of the devaluation process, especially where arrogance and vanity join hands with envy. Even within families in local communities, farmlands and who owns what space, can spark off issues which can result in mass demotion and devaluation.
At national level the same shenanegans which play out in local communities swell bigger in line with increased population. Unfortunately, there are usually people who would want to run before they have learnt to walk, especially when they see others run with such ease that can make the crawling ones want to catch up with or get even with those they envy.
Political leaders have been known to use the wide disparity among various parts in a nation as the instrument or theater to cause tension and division among people. Development process demands that individuals and wider groups try to identify, utilize and build upon available local resources and talents rather than ignore them or envy others of what they are able to develop and use.
Both at national and international levels, it is the formidable impersonal power structure which becomes the preying titan. Without wearing the tag of modern slavery, the system disempowers and devalues the weak masses, while creating the impression that people's best interests are being served and protected. The Globalisation system provides the enabling platform for the survival of the fittest, whereby it takes strong bargaining power or a countervailing force, to stand the impersonal politico-economic structure. The world of capitalism is a predatory world.
Mechanism and Weapons of Devaluation
The structure upon which mass devaluation operates at national and international levels had evolved long ago, thanks to political and economic institutions. With Nigeria as an oil producing nation, the game of devaluation has a high stake. The following are the means of the devaluation process:
Misdistribution of national resources.
Anybody who doubts that there is a deliberate misdistribution of the commonwealth should please take a critical and unbiased look at the records of the Nigerian Extractive Industries Transparency Initiative (NEITI). Is it not on record that Senator Ita Enang once said that "Northerners owned 83 per cent of all oil blocks in the country"? Why was such serious revelation drowned and swept away through a national uproar and denials? Did the then Petroleum Minister, Dieziani Allison-Madueke and the Federal Government disprove Enang's claim? Ignorance and fear are serious weaknesses.
Did a global body, the Revenue Watch Institute (RWI) not give Nigeria very poor marks in the administration of its oil sector, with reference to secret award of oil licences? Since after the end of the Nigerian Civil War, the Nigerian political economy had swung steadily into less than 20% of the population controlling and enjoying more than 80% of the nation's wealth. It is neither productivity nor great patriotism that is the basis of such abundance of wealth. Thus the weak 80% of the population becomes devalued; thanks to corruption!
Exploitation of labour, talents and resources
Apart from the public sector of the economy controlled by the governments, the private sector can be divided into two sections. The oil and gas section can afford to pay salaries that make their workers the envy of the society. The banks which would have come next in that category had laid off a large number of their workers, thanks to the introduction of electronic banking. The other section of the private sector exploit their workers in such a way that anyone would wonder how such workers feed during the month. Private school owners pay their workers between fifteen and fifty thousand naira a month, including postgraduate teachers. With mass unemployment, talents waste away.
State policies and programmes.
But for the serious outcry from various quarters, the RUGA projects which were designed with obvious ulterior or hidden motives, would have been foisted upon unsuspecting communities, with attendant unpleasant results. It is obvious that similar ill-conceived policies and programmes had been pushed through for implementation, whose results would not be in the best interests of the masses. The issues of fuel subsidy and price equalization are cases in point which pass on the burden of profligate state spending and poor management of affairs to the docile masses.
Power monopoly via money politics
Money politics, which is sustained by the club of money-bags, buccaneers and pig-headed adventurers, turns a democracy into an oligarchy or an exclusive cult system. The result is that the masses are not only excluded and devalued, but often used and exploited for base political purpose. The result is not only the promotion of instability but also insecurity in the society. Money politics, like big business monopolies and armed combat, promote proliferation of fire-arms and pig-head adventurers.
Aggressive Taxation and tax-drive.
Money-politics brings on its trail profligate spending during and after election processes. When state purse begins to run dry aggressive taxation and tax drive come handy as means of raising revenue. The process of increasing internally-generated revenue (IGR) goes along with intimidation, oppression and possibly forced grabbing and seizure of property including land. Members of the Task Force created for this purpose often become monstrous in their operations.
Strangely, what tax consultants and members of Task Force on revenue collection have not been able to do is impound marauding cattle that invade everywhere, including LGA premises. Are the macho-men, despite their bravado, afraid of cattle or their owners? Here, we see how intimidation and the use of force under various guises can become the means of devaluation of the masses. A warning that "your boys may impound nama belonging to the Brigade Commander" prevented a local government chairman from creating a taskforce for the purpose. Cattle can serve as means of devaluation.
Induced Mass Poverty
Can mass poverty not be deliberately induced as a means of keeping the masses docile and malleable, for political purposes? Why is the payment of a paltry N30,000 minimum wage such a big issue when some political office holders earn fantastic salaries and allowances which they will feel jittery to be made public? Why are workers in some states owed salaries for several months, and pensioners subject to the ordeal of endless biometric verifications? With increasing poverty, unemployment, job losses and widespread insecurity, it is obvious that the weak and poorest of the poor would see life as having little or no value or purpose.
Mental enslavement is the most dehumanizing bondage leading to devaluation.
Dr. Amirize is a retired lecturer at the Rivers State University, Port Harcourt.

Hate Speech Emanates From Hate Agenda, Policy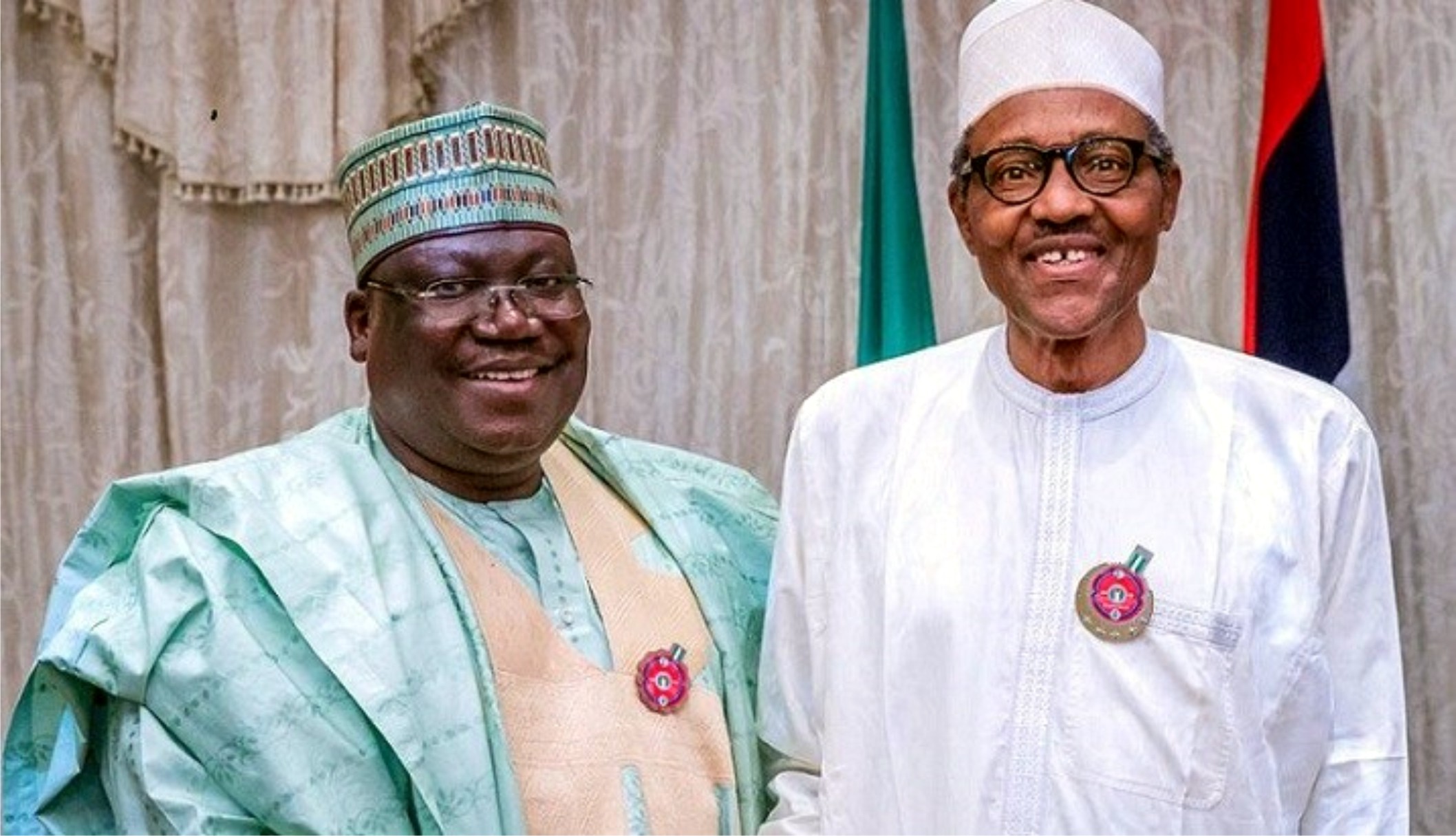 Now, the hate speech debate has added to the number of debates in the country; such as the fading rural and urban grazing areas (RUGA), restructuring, etc. The Senate of the Federal Republic of Nigeria recently introduced a bill which seeks to establish a Federal Government Agency to check and regulate hate speech in the country and the matter is generating hot debate across the country. Majority of Nigerians have spoken against the bill.
The bill prescribed death by hanging as maximum punishment for certain categories of offenders. Other categories of offenders are liable to 10 years jail term or payment of N10 million fine. The offenders are those who use their tongues, or publish, produce, present, provide, play, distribute or direct performance of any written or visual that stir up ethnic hatred, hostility, violence or cause the death of fellow Nigerians.
The bill is sponsored by the Deputy Senate Chief Whip, Senator Sabi Aliyu Abdullahi. The proposed bill is an assault on democracy and democracy loving people of Nigeria. It is an affront to those who risk their lives to fight for the enthronement of democracy and liberty in Nigeria. It is childish, unconstitutional and undemocratic. The bill is barbarous, obnoxious, draconian, horrendous and totally unacceptable to Nigerians. It is sacrilegious and condemnable. The freedom of speech as enshrined in section 39 (3) in the Nigerian Constitution is sacrosanct.
I think the sponsor of the bill is ignorant of what democracy entails. Perhaps he does not know that the best baby of democracy is the freedom of speech. That democracy allows all people to speak their minds at all times, whether it is hate or love, sense or nonsense, criticism or praise, condemnation or commendation. That as the creator allows all human beings, rich or poor, educated and uneducated etc to co-exist and co-habit, so does democracy. May be, he is not aware that the law of defamation, slander, libel etc takes care of hate speech and all that. He may not know, that there is right to refute and needs for apology. Besides all that, we have the Nigerian Communication Act and Cyber Crime Act. Are these not enough to take care of hate speech, if enforced?
I am sure Senator Abdullahi is not alone in this diabolic hate speech bill. There are people behind him and they have ulterior motives. They know their plans and what they want to achieve in 2023. So, they want to make all of us dumb now before the time. So that when they start displaying their barbaric political acrobatics in 2023, we will be watching them like dumb people without uttering a word as nobody would want to be hanged or pay 10 million naira fine. But for sure their plans will fail.
Nigerians feel circumvented and betrayed that the National Assembly which is the heart of democracy and major representatives of the people should be in the forefront of those attempting to murder the freedom speech, the finest baby of democracy. Unhallowed hate speech bill (freedom of speech) now lying in the hallowed Red Chamber waiting to be murdered is against democracy and the people of Nigeria. It is to muzzle and deprive Nigerians their constitutionally guaranteed right to freedom of speech. It is sad that this is happening in the 8th Senate, under Buhari and the APC government. Something we did not experience in 16 years of PDP rule, not even under the military governments of Generals Ibrahim Babangida and Sani Abacha; and not also under the June 12 madness. Why is it happening now under Buhari's democracy? Could this be the resurrection of Decree Nos. 2 and 4? Is that our expectation in this "Next Level"?
Now, what law will the senate make for those who promote hate agenda and those who execute hate policy in the country? Because through hate agenda and policy that hate speech emanates. Without hate agenda and policy there will be no hate speech. What do you expect when people from a section of the country speaks, behaves and act as if they own the country. What do you expect when people from section of the country kill Nigerians with impunity. What do you expect when a leader who should see himself as a father and leader of all, sees himself as a father and leader of a section of the country and packaged juicy and sensitive positions for them. Will these not generate anger and hate speech?
It started when the Fulani herdsmen began to behave as if they own the country and killed Nigerians any how that people reminded them that they immigrated from Senegambia in the 1880s. Could that be hate speech? Tongue is not wicked until it is provoked. My people say if a masquerade over displays, harasses and intimidates people at the dancing arena, people will be compelled to display ordinary tree with which it was carved as a masquerade. This is where hate speech comes in. So, if the Senate is looking for people to hang, they should direct their search toward the murderous Fulani herdsmen. There are also many arrested Boko Haram and bandit murderers, let them hang them first, before looking for mere provoked hate speakers.
More so, how do people feel when a section of the country produced the President of the country, the Senate President, the Senate Leader, the Chief Justice of Nigeria, the President of the Court of Appeal, the Chief Judge of the Federal High Court, the Attorney General and Minister Of Justice. The Secretary to the Government of the Federation, the Accountant General of the Federation, the Chief of Staff to the President, the Chief of Army Staff, the Chief of Air Staff, the Inspector General of Police, Minister of Defence, the Comptrollers-General of Customs, Immigrations, Prisons and National Security Adviser.
Others were the Heads of DSS, NIA, DIA, NNPC, DPR, NPA, FAAN, NCAA, NDIC, NRC, PENCOM, AMCON, NUC, NEMA, NSPM, BPE, NBC, UBEC, NPHDA, NHIS, FERMA, NPHDA, TETFUND, NTDA, NAICON, INEC, EFCC, NTA, FRCN etc. Will these lopsided appointments in favour of a section of the country generate love speech or hate speech? If every section of the country is treated well and equal, there will be no hate speech.
It is the ethnic agenda and policy such as this that promotes hatred and hate speech in the country. I, therefore, urge the Senate to make a law to checkmate lopsided appointments in Nigeria. If the president of Nigeria is from the North, the Senate president should come from the South, if the Chief Justice of Nigeria is from the South, the Attorney-General and Minister of Justice should come from the North; If the Chief of Army staff is from the North, the Inspector General of Police should come from the South and so on. The balanced position will make people happy and stop hate speech in the county.
Lest I forget, President Muhammadu Buhari recently raised alarm that the trillions of naira budgeted for the constituency projects across the country in the past 10 years have no reflection on the people and the constituencies they represent. Thus, the Senate should enact a law by hanging for any senator, other legislators and public office holders who involve in extortion and embezzlement of public funds and in the process impoverish his fellow Nigerians to die by hanging. This is more important to me and Nigerians than mere hate speech. What is hate speech?
Ogbuehi, a journalist and pro-democracy activist, wrote in from Eagle Island, Port Harcourt.

Not many Nigerian elite became aware when Nigerian politics became a gangsterist affair and what accounted for that peculiar feature, and whose interest such development was meant to serve. Similarly, not many Nigerians had an opportunity to read an online posting by The Times, April 9, 2008. Its title was: The New Scramble for Africa Begins: Modern Imperialism on the Resource-Rich Continent will be less Benign than old Colonialism. Its author was one Matthew Parris, making reference to "Black gangster governments" emerging under the guise of democracy.
It is quite unfortunate that the docile and myopic nature of the Nigerian masses should be exploited to such an extent that people can be induced to sell and enslave themselves. For example, how many people took note or reflected on the following statement of a governor: "Anything that will promote the interest of Rivers State is what I will do. You can be my sister state, if you want to take what belongs to Rivers State, I will not agree. I will not sell Rivers State". (The Tide 25/11/19 – page 39).
With reference to the controversies over the recent elections in Bayelsa and Kogi States, there was a phone call from a Kenyan research fellows, saying that what is happening in Nigeria is "not an exclusively Nigerian affair". He did not want to go for. Knowing him for his level of articulateness and deep degree of perception, it was not difficult to grasp the message of the Kenyan diplomat.
Commenting on the same recent elections in Bayelsa and Kogi States, the PDP National Publicity Secretary, Mr. Kola Ologbondiyan, made statements that Nigerians should think about seriously. He said "President Buhari by now ought to have summoned his service chiefs and ordered a presidential investigation into the violence and observed infractions in the elections, including the deployment of a police helicopter to teargas voters". He went on to add that "it is clear that he is more interested in the survival of the APC than the survival of democracy".
The aforementioned online posting of April 19, 2008, did talk about "raping" of African countries by self-interested Asian or Western powers" who sponsor "Black gangster governments". While such foreign powers do not need to administer or visit the territory, the strategy is to "buy your own gang" and "give it support munitions, bribes and protection to keep the roads and airports open". What is the vital issue at stake? Matthew Parris said it is oil!
The fact that allocation of oil blocks in Nigeria is shrouded in secrecy and chicanery also goes with the fact that those given such allocations merely become rent collectors. Without the technical wherewithal, they sell the allocations to foreign partners, who should rightly be called buccaneers perhaps, these foreign buccaneers or middlemen, are those who "buy and sponsor Black gangster governments", for their own business purposes.
The perennial state of instability, insecurity, corruption and social injustices involved in a "do-or-die" system of politics and governance, may not be unconnected with the Matthew Parris theory of "Black gangster governments". If that is not the case, then why is democracy being subverted and undermined under the guise of election? Why are the security and armed forces involved in the way they are in electoral process?
While there are many glib talks and explanations about the unstable state of developing countries, not much is known about foreign influences fuelling such state of instability. If no other fact can be pointed out, the issue of arms proliferation can suffice to support the theory of foreign collaboration.
Common weapons used by heartless economic interests to maintain the status quo include arms, money, power, intimidation, violence, corruption, poverty, mendacity, hypocrisy etc.
Unfortunately, members of the security and armed forces, wittingly or unwittingly become participants or partners in this sad mission. It is a well-known fact that global capitalism operates at its worst in the oil and gas sector, of which Nigeria is a playing field. When the military handed over power to civilian politicians in 1999, details of the constitution were not made open.
The fact that elected members of the National Assembly were showered with lots of money as allowances and benefits, was meant to provide a safe landing for the military and their collaborators. It is also a fact that a major part of oil block allocations was done by the military and more in favour of their collaborators. Therefore, there is a close relationship between oil politics and the military, such that who holds power matters a lot.
We cannot deny the fact that it takes gangsterism to subvert and dethrone a democracy in such a nasty way that elections can become a warfare. Why are voters being intimidated, bought over with money or burnt alive because of what party they belong? Obviously, there is more to the gangsterist nature of Nigerian politics than what meets the4 eyes.
Not only voters are being subjected to anti-democratic assaults, but efforts are being deliberately made to expand and consolidate power, just like PDP once boasted that it would remain in power for 50 years without being dislodged. Is that democracy?

Basic Education: Using PR To Address Challenges
It is a privilege to talk with Public Relations Officers of the Universal Basic Education Commission (UBEC) and the State Universal Basic Education Boards (SUBEBs) from all over the country.  This National Training session is very important because it has the capacity to enhance the quality of basic education in the country.
It is instructive that the 2019 Public Relations Training is holding in Rivers State. This is because Rivers State is the centre of rapid development in the country. Therefore, the gathering of basic education public relations officers means that they will directly interact with the development process of Rivers State.
I take this opportunity to welcome you to Rivers State, the home of Mr. Projects, Nigeria's Best Performing Governor. You must have noticed that Rivers is a huge construction site.
UBEC And SUBEBs Public Relations Officers Are Important
Public Relations Officers of UBEC and SUBEBs are key players in the quest to resolving the out- of-school children challenge facing the country.  Fundamentally,  proactive information dissemination to convince parents to allow their children access basic education is important.  This is in view of the fact that basic education is free.
•This entails effective use of traditional and new media. However, each public relations officer must use the right media that will be most effective for his state. But in view of the strata of society being targeted, I suggest local broadcast media and the new media. For the broadcast media, messages should be sent across to parents through indigenous languages.
In cases where finance is available, the public relations officers should work with the Local Government Education Authorities (LGEA) to engage in direct outreach programmes, which will involve meeting religious leaders, community-based groups, women groups and comparative groups in the drive to attract children to school.
•Retention Of Kids In School
Even when the out-of-school children are attracted to school, the next challenge is to retain them in their classes. Here again, public relations officers of UBEC and SUBEBs remain critical partners with other stakeholders.
I believe that the PR Departments of UBEC and SUBEBs should be strengthened to provide positive information on the beautiful things that happen in schools – the improving quality of learning, the free feeding programme (where it exists) and the advantages of good education.
PR personnel must not allow purveyors of negative information discourage children from going to school and giving parents reasons why children should not go to school.  Such negative information comes from sensationalism.  If there is a challenge at a public school, these negative information traders blow it out of proportion.
While we seek better educational facilities, we must always seek intelligent and honest ways of promoting the public basic education system. You can achieve this by promoting outstanding teachers and very brilliant pupils in different schools across different states.
•Advocacy To Attract Stakeholder Participation In Basic Education Across Communities
We have all agreed that government alone cannot drive basic education.  There are limited resources with competing needs. We are also aware that several schools across the country that require attention cannot be reached by the Federal and State Governments.
This is where the participation of community stakeholders is vital.  Public relations officers in different states working with other SUBEB and LGEA officials should identify privileged Nigerians in different communities and prevail on them to invest in basic education schools.
There are privileged Nigerians who can build classroom blocks, boreholes, writing materials, classroom furniture and feeding for children.  These investments ought to be done in line with the capacity of the investing stakeholders.
For the investing stakeholders, they would have their names crested on the areas of their investments.  In addition, UBEC and SUBEB should also initiate awards and halls of fame to recognize these stakeholders and encourage others to key in.
•Education Remains The Key To National Revival
As public relations practitioners, always bear in mind that you are at the most important rung of the developmental ladder of the country. This means that you must remain dedicated.
As it stands today, education is the only way for the country to commence its journey to greatness. In this march to greatness, education plays a key role and the basic education sector is even more important.  That is why public relations officers of UBEC and SUBEBs must engage the process and all stakeholders to ensure that our people appreciate the importance of basic education.
•Education Beyond Politics
As we work to develop the basic education sector, we must bear in mind that education is beyond politics.  Every Nigerian child, irrespective of the political leaning of his/her parents, should be able to access education
Therefore, public relations officers working for UBEC and SUBEBs must place the society above political considerations.  If they do this, they will earn the confidence of parents and improve the enrollment figures in our public basic schools.
Building Networks To Achieve Collective Goals
This is why this meeting should be applauded.  Beyond the training that PR personnel will get is the opportunity to interact and build networks for the development of the basic education sector.
Though the challenges faced may differ from state to state, public relations officials have the platform to peer review and compare notes. This way, they can tap into diverse experiences and better their operational capacity. In the long run, the country stands to benefit. The basic education sector would be enriched and our country would naturally be on the path to growth.
Nwakaudu is the Special Assistant to the Rivers State Governor on Electronic Media. He made the above remarks at the 2019 PR Training for UBEC and SUBEB Public Relations Officers from the 36 States and FCT in Port Harcourt, yesterday.
By: Simeon Nwakaudu