Political Parties In Nigeria And Women Leadership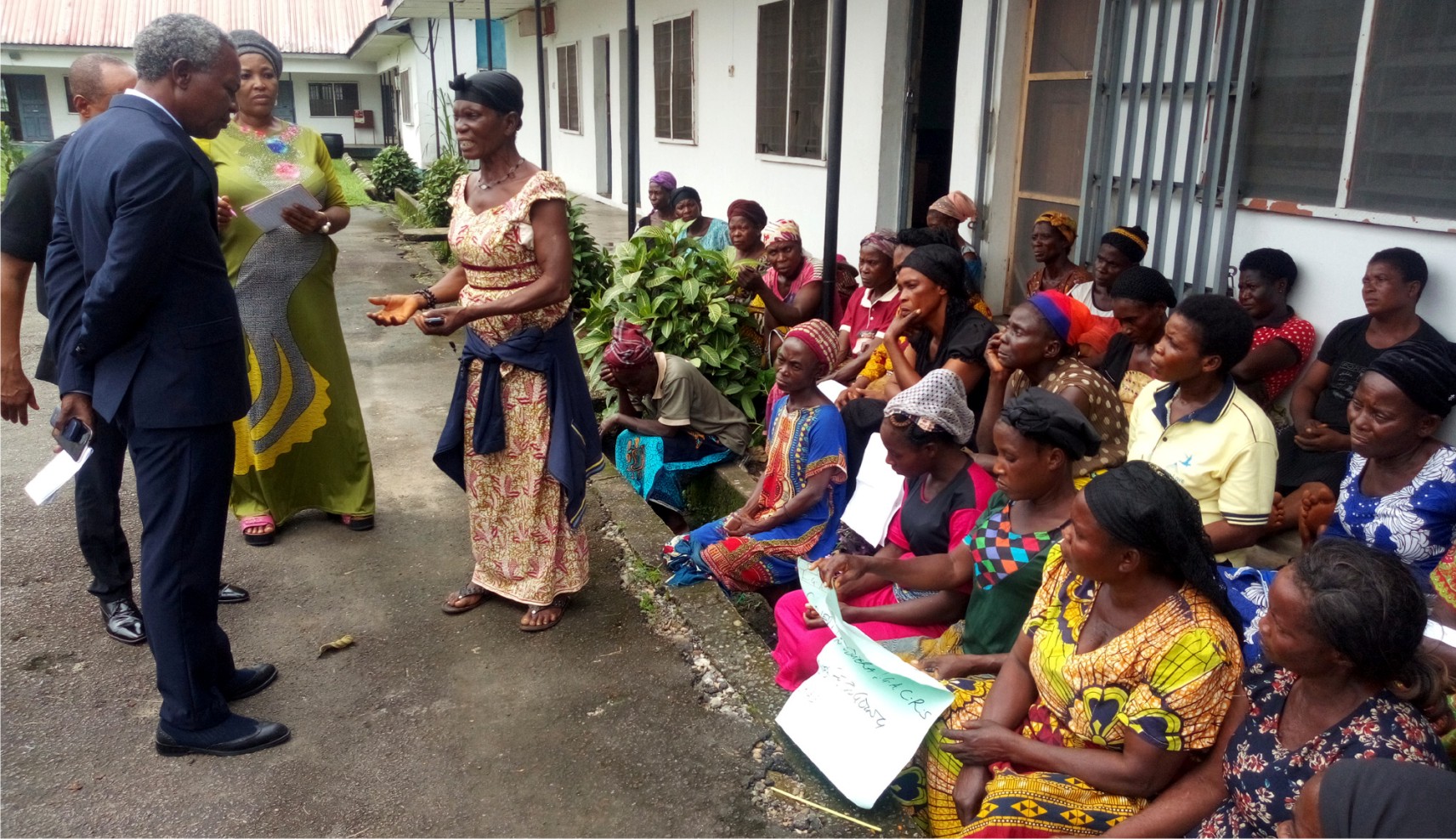 In Nigeria, the startling statistics of women's performances at every poll at elections are a thing that needs be seriously addressed and urgently too. Rwanda has nearly conquered this problem of gender parity, recording 40% women representation in their Parliament, South Africa has 50% women in the Cabinet.
Women leadership in political parties is a very important and critical issue as regards remediating women's hopelessness in every political party power-sharing processes. These women leaders are the entry points or gate-keepers in political parties and so are very strategic for women participation in politics. Unfortunately, most of the women who had held the position so far had failed the women as they have not adequately represented the women.
This is one of the reasons why women have often recorded abysmal results at every elections. At the last concluded elections, the story is not different. Only 7 (seven) women out of 109 composition in the Senate and about 36 women out of 360 at the House of Representatives made it at the polls. This is way down from what obtained at the previous elections.
In Rivers State, no woman in the State House of Assembly, one woman Deputy Governor, three Commissioners out of 23. These scores can never make for good representation for women in politics even in another generation if steps are not taken to correct the trend.
The role of women leadership in political parties is not well conceived by the occupiers of those positions. There is therefore, the urgent need to illuminate on what actually a woman leader in a party should buy herself on and so make the position worth-its –while for women's progress in the political development and empowerment of the teeming and willing female political population who remain perpetually on the back seats in the political boats.
The role of women leaders in political parties are multi-faceted. They include among others; mobilization, advocacy for women issues, help in legislation of women issues, raising funds for women political participation, economic empowerment of women, involvement in peace process in the party, environment protection collaboration with other stakeholders, monitoring and evaluating programmes for women development and participation in politics.
Women leaders in political parties it has been discovered, have only been able to accomplish just one out of the myriads of functions in the leadership of their organizations. They are still great mobilisers we agree. But mobilization is just one of the functions of leadership in a political party. These women busy themselves on mobilizing women for the benefit of men who are aspiring to hold great political positions. Women leaders in this country busy themselves in cheering men into positions of authority, cook their food and make them (the men) generally comfortable. Women leaders should know that their role of mobilizing is also to position women who desire and deserve to sit on positions of authority in the party and by extension in power-sharing in the polity of the country. As gate-keepers, women leaders must change their dance steps and see to it that women record successes in the polls.
Women leaders must pioneer advocacies on women power sharing in the party and placement of deserving women in decision-making positions from local government, state, and at the national level including the welfare of women in the party.
They must work with other women, organizations or seasoned women leaders in the state by way of networking with them to achieve women's goals and purposes in the country. Here the Women Affairs Ministry both at the national and state levels must join hands with the women leaders like the NCWS, the great umbrella for women organization in Nigeria to boost women issues.
Being the egg-head of women participation in parties. Women leaders must with the help of other organizations, like FIDA, National Council of Women Societies (NCWS) and other vibrant women organizations push those debilitating laws and cultural practices that harm women's development for legislation in the state Houses of Assembly. They must make sure more women are voted into the state House of Assembly and at the National Assembly. By so doing, it is obvious women's issues when brought to the Houses of Assembly for debate would make easy passage in their deliberations.
Another role of women leaders in the party is to organize programmes for raising funds for effective women's participation in politics. We are all aware that men have a way of supporting each other financially and otherwise but women lack this aspect of working for other women to succeed. This is a habit the women leaders of this post millennium must imbibe and transmit to their followers.
We are all too familiar with the way and manner the men go about empowering their fellow men. There is a male commissioner in one state who made his male personal assistant a commissioner in that same state which woman leader has done that?
Perhaps women would argue they are not too rich to empower their fellow women. This is true to some extent, but if women leaders can formulate programmes and projects using their parties as platforms, this goal could be achieved easily. If proposals on economic empowerment of women are well written, well-articulated and forwarded to the party hierarchy, I am sure if six proposals are sent across, there is every likelihood that two or three of these proposals would scale through. This will no doubt empower a crop of women who are well positioned to contest in any elections.
Since development can only come when there is peace in any organization, the woman-leader there to make in the various sectors of the party with her team of followers. Most times the gladiators (male of course) in the party fight themselves out leaving the women and their issues to the back burner. Women leaders must initiate peace building amongst warring factors in the party.
Women leaders must not restrict their activities to only political matters. They must go beyond politics and see to their ailing environments. Women leaders must engage their followers in clean-up exercises around the party, state, etc. if there are oil spillages and toxic wastes in their environment, they must be part of the solution to such problems in their localities. This makes them to be recognized persons in the community all the time and would be called up for other or higher responsibilities in the community.
As a matter of obtaining absolute effectiveness to pursuing women's issues to the front burner, there must be a tripartite arrangement, the governor's wife, the Ministry of Women Affairs and the woman leader. The three must work together on the various programmes and projects.
The woman-leader who is a grassroots person, could set the agenda for programme formulation. She will first of all identify the women's problems, and then formulates the programme which will be brought to the notice of the wife of the Governor and the Ministry of Women's Affairs for discussion. With these three working together with one voice and committed to changing the hopeless situation of women, they can achieve a lot in the shortest possible time. As the saying goes, there is strength in collectivity and two heads are better than one. Any of the programmes could be initiated by any of the three persons mentioned above. The bottom line is if the trio could work committedly there will not be any friction amongst them. Each will need the other to let the boat sail to shore.
Very importantly, projects and programmes monitored and evaluated periodically to assess the rate of success of each programme and adjust with new strategies whenever, to obtain maximum result.
In conclusion, women leadership in political parties is critical and must be seen as a great opportunity for rendering a service to the impoverished, rejected, dejected and voiceless women in the community. The woman leader is a rallying point for women.
Nimi Thom-Manuel is a social critique in Port Harcourt.
Nimi Thom-Manuel
Over 80% Women Are Displaced By Climate Change -Experts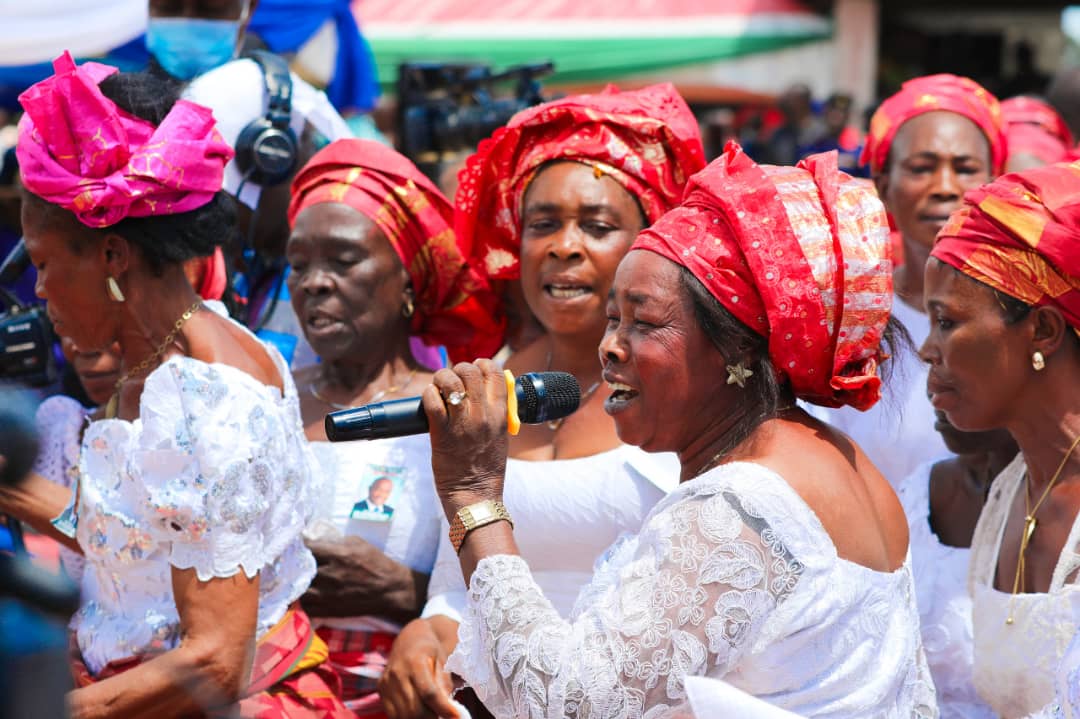 Often times, we are confronted with the phrase 'climate change', especially when it has to do with global warming driven by human-induced emissions of greenhouse gases and the resulting large-scale shifts in weather patterns. Since the mid-20th century, there have been periods of climatic change on a global scale, following humans' unprecedented impact on Earth's climate system.
Speaking on the Topic: 'Climate Change Crisis,' in a two-day training programme organised by Kebetkache Women Development and Resource Centre on the Theme: 'Gender and Climate Change,' the Head, Environment and Conservation Centre for Environment, Human Rights and Development (CEHRD), Dr Kabari Sam, described global warming as a gradual increase in the overall temperature of the earth's atmosphere, generally attributed to greenhouse effect caused by increased levels of carbon dioxide, CFCs, nitrate oxide and other pollutants.
A growing number of communities—both coastal and inland—are finding themselves underwater. Extreme weather, sea level rise, and other climate change impacts are increasingly to blame. As global warming continues to exacerbate sea level rise and extreme weather, our nation's flood plains keep growing by certain percentage. Unfortunately, there's no end in view to this global menace in as much as human activities do not change to positively improve on the environment.
Regrettably, with this ocassional change in weather condition, even when it is said to be a global problem, its impact is localized. Experts hold that it impacts more negatively on women than the men as over 80 percent of women are said to be displaced by its effect. Their opinion, it is gathered, stems from the fact that 90 percent of works carried out by women, while at home revolves around Green House Gases.
Dr Sam described Green House Gases as those from vegetable crops that is preferred and used in cooking by every household as the consumption of these vegetables is good to health, noting that the careless act of disposing these vegetable wastes in the kitchen for a longer period as well as around the environment sends a dangerous health challenge to the human system.
He frowned at situations where these wastes are disposed in waste bins and kept in the kitchen or by the side of the door where fresh air should pass through to the house for over days, weeks and even months without knowing the hazardous effect that the dustbin is doing to the health.
He explained that the waste kept in the kitchen or at the entrance to the house or within the environment for so long does not allow fresh air to circulate, rather the fresh air is trapped by greenhouse gases and is being consumed on daily bases without knowing.
He warned those in the habit of dumping waste in their kitchens, environment, where smoke from these wastes could easily be inhaled, to desist from such habit, stressing that the white smoke seen coming out from vegetable waste is called methane which is the second of the greenhouse gases.
"High level of methane is capable of reducing the amount of oxygen breathed from the air, thereby resulting to mood changes, slurred speech, memory loss, vision problems, headache, vomiting and facial flushing.
"In most severe cases, there may be changes in breathing and heart rate, numbness, balance problems and unconsciousness such that if not properly managed results in deaths," he added.
Dr Sam stated that climate change cannot be stopped by anyone since everyone eats vegetables, adding that the more vegetable consumption the more increase in Greenhouse gases. He revealed that the first most dangerous pollutant of the Greenhouse gases is Carbon dioxide
Chief Executive Director, Kebetkache, Women Dev And Resource Centre, Emem Okon said greenhouse gases make it possible to sustain the temperature of the earth. She explained that as more carbon dioxide is emitted into the atmosphere, the more it traps the heat. Thus, as the atmosphere becomes warmer, the more gases produced change the climate.
Aside that, there is also the belief that women are the majority of the world's poor and are more often responsible for household food production, family health and nutrition, and management of natural resources-sector that are particularly sensitive to climate change. All these thus, predispose them to the high risk of the impact of climate change.
They also alluded that in situations of poverty, other vulnerable groups, such as children, farmers, persons with disability, elderly persons and youths also face high risks and great burdens from the impacts of climate change
Hence climate change experts have warned that there was need for stakeholders to look at the root causes like the gas flaring, waste recycling plant should be provided so that it can be converted into other renewable energy substances that can be safe and useful to all.
Disease-causing insects that were not originally in Africa are responsible for the more and more heslth challenging diseases experienced in the country today, saying: "1990 was the hottest year and 2030 will be another hottest year that is why we are also trying to discourage bush burning,"
He listed some of the activities that could be done in solving global warming as follows: Tree planting, switch to green power, have energy audit, travel by car, use energy efficient light bulbs and have no more than two children.
In a lecture titled: "Overview Of The National Action Plan On Gender And Climate Change In Nigeria", Emem Okon stated that the women factor was not there as such, there was need for women to mainstream themselves into the process.
"We are looking at holistic inclusion of all women, both the disability and the vulnerable population following the Maputo Protocol on the rights of Women In Africa. Most of these documents are made available, but governments keep signing and demanding, but implementation is a huge challenge."
She added that if government took women seriously, then there was need for them to put these laws that would better the lives of women into their agenda.
Okon charged women groups on the need to advocate on areas at local, state and federal Government levels, where capacity exists on issues of gender and climate change, adding that if there is no capacity and awareness, then there will be no way government at these levels will bring up these issues.
She stressed that their limited participation in decision-making processes and labour markets deepen inequalities and often prevent them from fully contributing to climate-relatedplanning, policy-making, implementation, monitoring and evaluation.
"As Civil Society Organisations (CSOs), we can conduct baseline study on Agriculture infrastructure needs of men and women, that way we help our policy makers to include the issues of women in the budget during planning and decision time."
Speaking on the topic: Role Of Women And Gender In Green And Climate Finance, a member, Centre for 21st Century Issues, Ms Titilope Akosa, described the topic in two terms; position and money. She said, women were marginalised in a well structured system, as a result, they are unable to position themselves to generate fund for themselves that would enable them live happily and peacefully in the well-structured system.
According to her, "Women are interested in what makes them live happily and peacefully on earth. It is not about business and economy, but its about ourselves. We, women are saying no to chemicals that threaten our health and this is the reason why women think differently."
Akosa hinted that there were institutions established to deliver climate finance saddled with the responsibility of climate justice by paying adaptation fee to those people affected by climate change.
"Eco-system says those who pollute the air, water and the environment must pay and also help the people to adapt to the climate change. There are many of these institutions, namely, Adaptation Fund, Strategic Climate Fund, SDC Fund, among others."
She added that it was time for women to turn their vulnerability to opportunity and profitability so as to enable women to make money so they are able to put food on their tables, adding that anything that will stand as a barrier in achieving this must be removed from their way, such as the National Determined Contribution, which has become a barrier to climate justice.
Akosa emphasised that there were financial products as well as engagements that women could fix themselves to raise money economically, and therefore charged women to try to avoid unpaid care work, which she defined as those work that women do, but the GDP does not reflect it, remarking that by so doing will totally destroy the SDC.
In their reactions, a renowned journalist and a writer, Chief Constance Meju, stated that climate change had negatively contributed to having less food, less yield, less energy and that translated to poverty, thereby making one to live below $1 level.
Meju added that the negative impact was that there would be high increase in crime, stressing that change can only happen when few people can start to take positive steps in ensuring there was a positive change.
Also reacting, Blessing Horsfall stated that the climate change was very bad in the Town axis of Port Harcourt, especially within the New Road areas due to the high increase in Kpofire, also known as bunkery business.
Horsefall explained that climate change had brought about serious reduction in farm produce, adding that it was time for everyone to take proactive steps to stop kpofire business before it kill every one.
By: Sylvia ThankGod-Amadi & Susan Serekara-Nwikhana
NAWOJ Hails Banigo For Fulfilling Promise To Association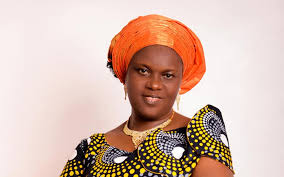 The Nigeria Association of Women Journalists (NAWOJ), Rivers State Chapter has thanked the Deputy Governor of Rivers State, Dr Ipalibo Harry Banigo for fulfilling her promise to the association.
The Chairperson of NAWOJ, Comrade Susan Serekara-Nwikhana expressed her gratitude, while receiving a Desktop, Printer and Uninterrupted Power Supply (UPS) given to the association by Dr Banigo through her Director of Administration, Mr Ben Roberts.
She described Dr Banigo as a virtuous woman, who has shown so much love to NAWOJ as well as women and girls in the society and prayed God to increase her financial resources to enable her continue to touch more lives.
Comrade Nwikhana recalled that Dr Banigo had earlier promised to assist NAWOJ when the executive members of the association paid her a courtesy visit in her office and expressed her joy and gratitude for keeping to her promise.
Pledging to make good use of the gifts, NAWOJ Chairperson hinted that like Oliver Twist, the association would continue to call on her matron, Dr Banigo for assistance and counsel and expressed hope the Deputy Governor in her usual way, will always leave her doors open for NAWOJ.
Earlier, the Director of Administration, Mr Ben Roberts, who presented the gifts on behalf of the Deputy Governor, commended NAWOJ for all her activities and advocacies and enjoined her to keep up the good work.
By: Susan Serekara-Nwikhana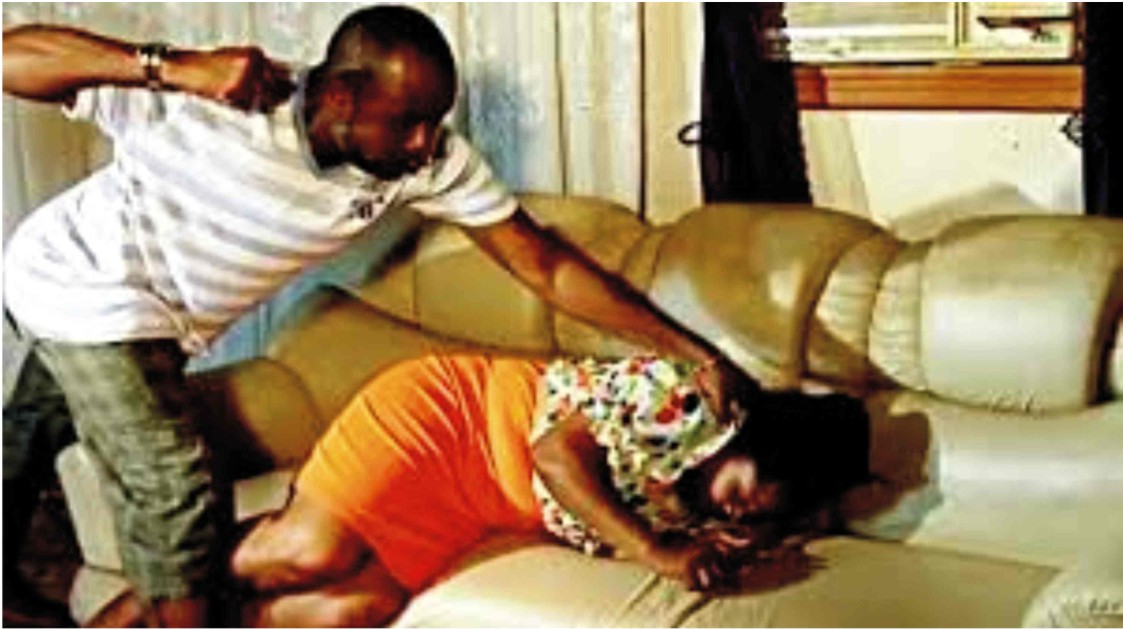 A civil servant, Jide Adebayo,  once wrote; "Wife battering should not be permissible by the law. If the wave is increasing, there is need for amendment of the statute books,".
Adebayo's position is shared by various non-governmental organisations (ngos) and related associations that have begun canvassing for laws to curb wife beating to ensure full protection for women. 
As it stands, many  NGOs  now provide data on violence against women, particularly domestic violence especially now that the act is criminalised.
From the widely-held perception of male superiority and the belief that men have the right to beat their wives,  it is said that an erring wife should be brought back to the right path of life by beating her once in a while," says Ngozi Osarenren, a lecturer at the University of Lagos .
But that is highly erronuos. This  coercive power of men  which is often manifested in physical and mental subjugation through violence, smacks of discrimination  against women in Nigeria. Thus, the idea of considering "Wife battering  a family problem to be settled in the privacy of the home" and classified under common assault in the nation's criminal code, only to be given due attention when grievous bodily harm is inflicted and, possibly the death of a victim,  must be reviewed.
Due to the laccadaisical attitude of the custodians of our safety in this regard,  issues such as Man beats wife to stupor over snoring,
Man allegedly beats wife to stupor for starting business without his consent, Man beats his wife to Stupor For Attending church Activities Amidst corona virus , Medical Doctor beats wife to stupor etc, appear to be the trending headlines on both local and foriegn tabloids.
Just recently, a man beats wife to death over N2,000 in Benin City. A 45-year-old man identified as Christopher, beat his wife to death over N2,000. The incidence  happened at No. 1, Agbontaen Street, beside Ebvareke Secondary School, off Agboniro Street, Uselu, Benin City.
The man was said to have pounced on his wife, Mrs. Isoken Christopher, following her failure to give him the N2,000 loan he requested from her.
The eldest child of the deceased, Augustine Christopher, said his mother was hale and hearty before the sad incidence.The 13-year old boy explained that his father, who is a menial worker with a waste manager in Benin, always beats his mother at the slightest provocation.
Barely one week after  police in Adamawa apprehended a man for beating his wife to death, a similar incidence re-occurred in the state.Hammawa Usman, 41, of Jada Ward, Ganye town in Ganye Local Government Area  reportedly killed  his 36-years-old wife, Rabiyatu Usman, in a dispute involving N1,000.
Sulaiman Nguroje, Police spokesman,  said the suspect engaged Rabiyatu in a fight when she demanded the refund of her N1,000. From his explanation, "the suspect angrily reacted by hitting her head against the wall … she fell unconscious and was rushed to the hospital where she was later confirmed dead.This is how a  16 -years  old marriage. With  five children  ended in sorrow.
The case of man beating  wife to stupor over snoring was one of the earliest reports on wife battery ever recorded. A 30-year- old, commercial motorcyclist, Tukur Paul alegedly beat his wife, Mrs Jennifer Paul to stupor for accusing him of snoring. Official  reports said the intervention by neighbours and passers-by saved her from further attack.
According to an eye witness who preferred anonymity, it all started at about 9 p.m. on  the fateful day  when neighbours ran outside at the shout of the wife who was seriously being beaten by her husband.
This is not a case of extra-marital affairs that usually lead to divorce, but a mere misunderstanding that could be controlled with little patience,. The woman, according to the husband,  prevented him from sleeping after having a hard day. Paul said having gone through a hectic day, that he decided to have some rest but was prevented by his wife because he was snoring.
For whatever reason that may have pushed this husband to act the way he did, his luck was that he immediately contacted the police who was able to help him resuscitate her.
In another instance, a  four-year-old union that has produced a son witnessed a round of media scrutiny when on Friday April 28, 2017, the news made the rounds that a  Nollywood actress,  was battered by her husband,  and that she had suffered injuries on the face. She was reported to have been on admission at a hospital where she was treated as a result of the assault.
This was clearly highlighted   three days later, as Kemi Ashefon, a journalist,  dropped some lines, informing the public of an incidence of wife battery. Kemi  posted  the photo of the battered face of Mercy Aigbe,  an   actress and mother of two, allegedly perpetrated by her husband  Lanre Gentry.  The media then was inundated with report  on an investigation committee set up by the Lagos State Ministry of Women Affairs over the alleged battery and assault on the actress by her husband.
This was against the backdrop that the  ministry  of women affairs has incessantly campaigned against domestic violence and sensitized women to report cases of violence for possible prosecution. Meanwhile the then governor of Lagos State, Akinwunmi Ambode, had  issued a mandate to the ministry to crack down on domestic violence especially against women. Obviously, this  was a habinger of the fall of an enviable marriage.
"Man beats wife to death for refusing sex in Edo", was another headline that attracted varying reactions from the public.The family of a woman, Ugieki Asemota, has urged the Edo State Police Command to prosecute her husband, Emmanuel, for allegedly beating her to death for refusing him sexual intercourse.
It was gathered that an argument ensued between the couple at their residence on Abaegbe Street in the Evbotubu area of Benin on Monday, June 28, 2021.
It was learnt that Ugieki entered her room and locked the door to avoid issues with her husband.But, Emmanuel, who persisted in entering the room with her, allegedly tried to break the door with an axe.While Ugieki attempted to escape through the window, her husband was said to have accosted and beaten  her to a coma.
The victim, was said to have been rejected by two hospitals before she was admitted in to the third hospital  where she finally died. Unfortunately, while the marriage lasted,  it was gathered that it was fraught with violence.
The state Police Public Relations Officer, Kontongs Bello, who confirmed the incident, said the suspect would be charged to court at the end of investigation.
He said, "The couple were married in 2002 and had two boys together before she died. The woman denied him sex and he beat her to a coma. When we finish our preliminary investigation, we will charge him to court."
The list is endless. One wonders how on earth in this present modern world will a man beat up his wife over trivial issues. I think the earlier we resolve to treat wife battery with disdain, the better for the society.
By: Sylvia ThankGod-Amadi