Using Food To Check High Blood Pressure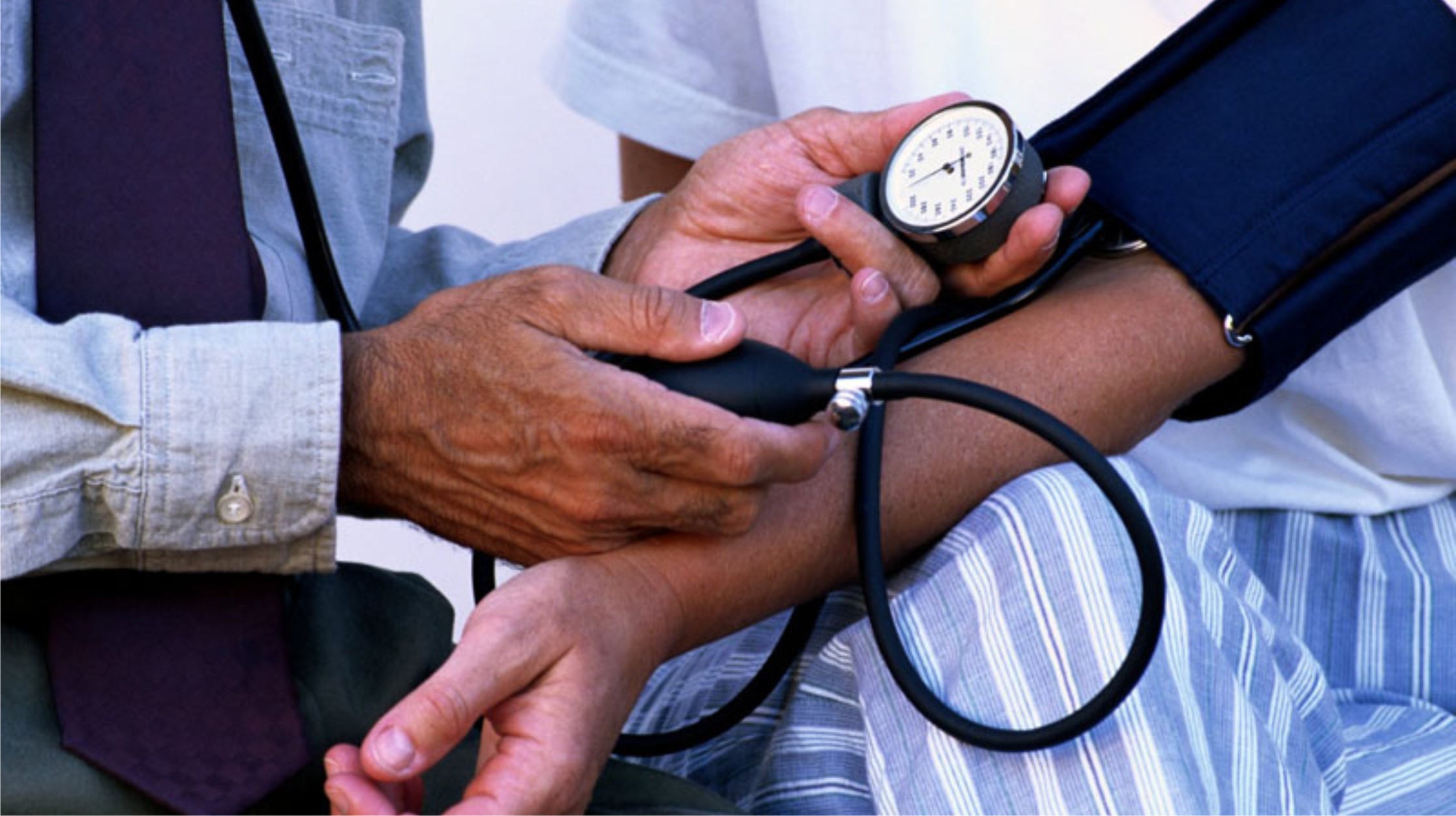 Hypertension also known as high blood pressure (bp) is a major ailment that affects men and women especially from the ages of 35 and up. Unfortunately, its also becoming common among younger people due to obesity and diabetes.
Though many people use conventional drugs to lower their high bp, there are more reliable alternatives to control the ailment.
First, one must know that high bp can be a result of poor diet or lifestyle. In other words ones lifestyle through food and poor diet can make one susceptible to high bp and the tail end can be stroke or serious heart attack.
Food constitutes 60 per cent of causative factor of ill health according health experts. Good and healthy diet can be curative, while poor diet can be dangerous to health.
For optimum health, one is required to eat foods that can aid in combating ailments such as high bp.
The following foods are recommended for those plagued by high bp:
1. Spinach: Many people do hardly eat spinach because of its taste. But it has high folic acid that helps lower high blood pressure. Apart from that it has high protein and antioxidants that help lower blood pressure. One is advised to add spinach to stews, soups and salad.
2.Garlic: This super herb and spice has one of the highest medicinal virtues. Allicin in garlic helps clears the the arteries. The gas that garlic produces in the stomach help relaxes the arteries and lowers blood pressure.
Eating one garlic clove a day can significantly reduce your blood pressure within two weeks. You can make garlic powder by drying and blending some garlic and add them to your food. Nonetheless, make sure its fresh and don't overcook too much.
3.Banana: Bananas have a high content of potassium, which is known to lower blood pressure and reduce the risk of stroke. Bananas are also low in sodium, which is important for people with high blood pressure.
Just one or two fingers of banana a day can provide a dose of potassium helping to reduce high bp.
4.Tomatoes: Tomatoes contain lycopene, an antioxidant that helps protect ones cells from damaging effects of free radicals. Tomatoes also contain nutrients such as calcium, potassium, and Vitamin, A, C and E that are good for overall health.
5.Potatoes: Potatoes are rich in potassium and also contain a blood pressure lowering compound called kukoamines. They also contain an assortment of minerals and vitamins. For best results, be sure to eat your potatoes cooked without frying or adding butter.
6. Carrot: Carrot is heart friendly and has lots of carotenes and vitamin A. Aside helping the eyes, carrot helps to clear the arteries.
7. Almonds: Nuts like almonds provide protein and healthy fats that are good for your health. The high amount of good protein in almonds and almond milk helps lower high blood pressure and fight against diabetes and cardiovascular disease.

Immunization: Sub-NIPDs Records Success In Rivers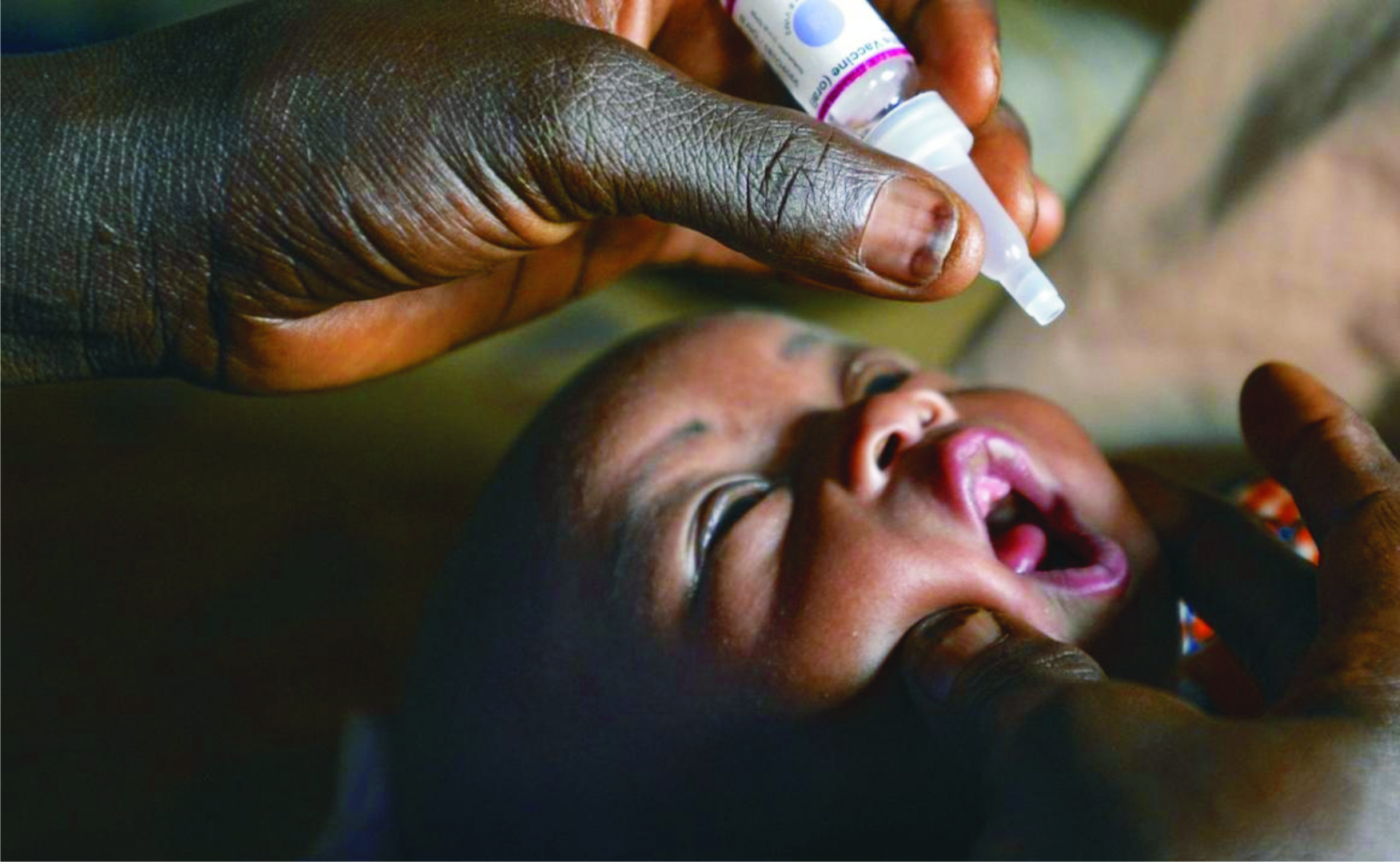 The four-day National Immunisation Plus Days (NIPDs) exercise in Rivers State has come to an end with a success rate of over 90 per cent.
Making this known to The Tide, the state Immunisation Officer, Rivers State Primary Health Care Management Board (RSPHCMB), Dr Joseph Urang, said from the commencement of the exercise, last Saturday to yesterday, health officials successfully immunized children at the designated areas in the state.
The designated areas were in 12 settlements in 12 wards of two Local Government Areas, Ahoada West and Obio/Akpor.
The settlements are Enito 2 (Emezi) Betterland (Joinkrama), Mbiama (Mbiama), Ulaubie (Ebiriba), Ugbatoanwhunig bko (Odioku) and Oshika (Upatabo), all in Ahoada West Local Government Area.
The other settlements in Obio/Akpor Local Government Area are: Utachay (Ob Ward I, Haastrup (Ob Ward II), Haruk road, Apostolic close (Obi Ward 12), Mgbuoshimini Water side (Ob Ward 10), Okoa Street (Ob Ward 13), and Rumuchinwo (Ob Ward 14).
Dr Urang stated that although some challenges aroused in the course of carrying out the immunization, but the experience in Christ Embassy church was unexpected.
"We had several challenges in churches and schools, but we were able to resolve all and successfully immunized targeted children.
But at Christ Embassy Church, particularly at Haastrup, in Orazi, we could not carry out the exercise because the authorities there said they would have to hear from their General Overseer first", Urang said.
Earlier in an interactive session with the media, the Director, Community Health Services, RSPHCMB, Dr Isaac Opurum, stated that the sub-NIPDs was targeted at designated areas in which last year's polio immunization recorded below 90 per cent coverage.
On his part, the coordinator, National Primary Health Care Development Agency, Rivers State, Dr Imoh Ukpong explained that the sub-NIPDs was necessitated by the fact that some areas were not covered during last year's NIPDs.
According to him, "reasons for low coverage may be due to flooding, high human traffic, logistical issues which may make it impossible for immunization commodities to go round.
The immunization exercise was targeted at children from 0-59 months.
Sogbeba Dokubo

AGPMPN, AHAPN Want Health Reform, Industrial Harmony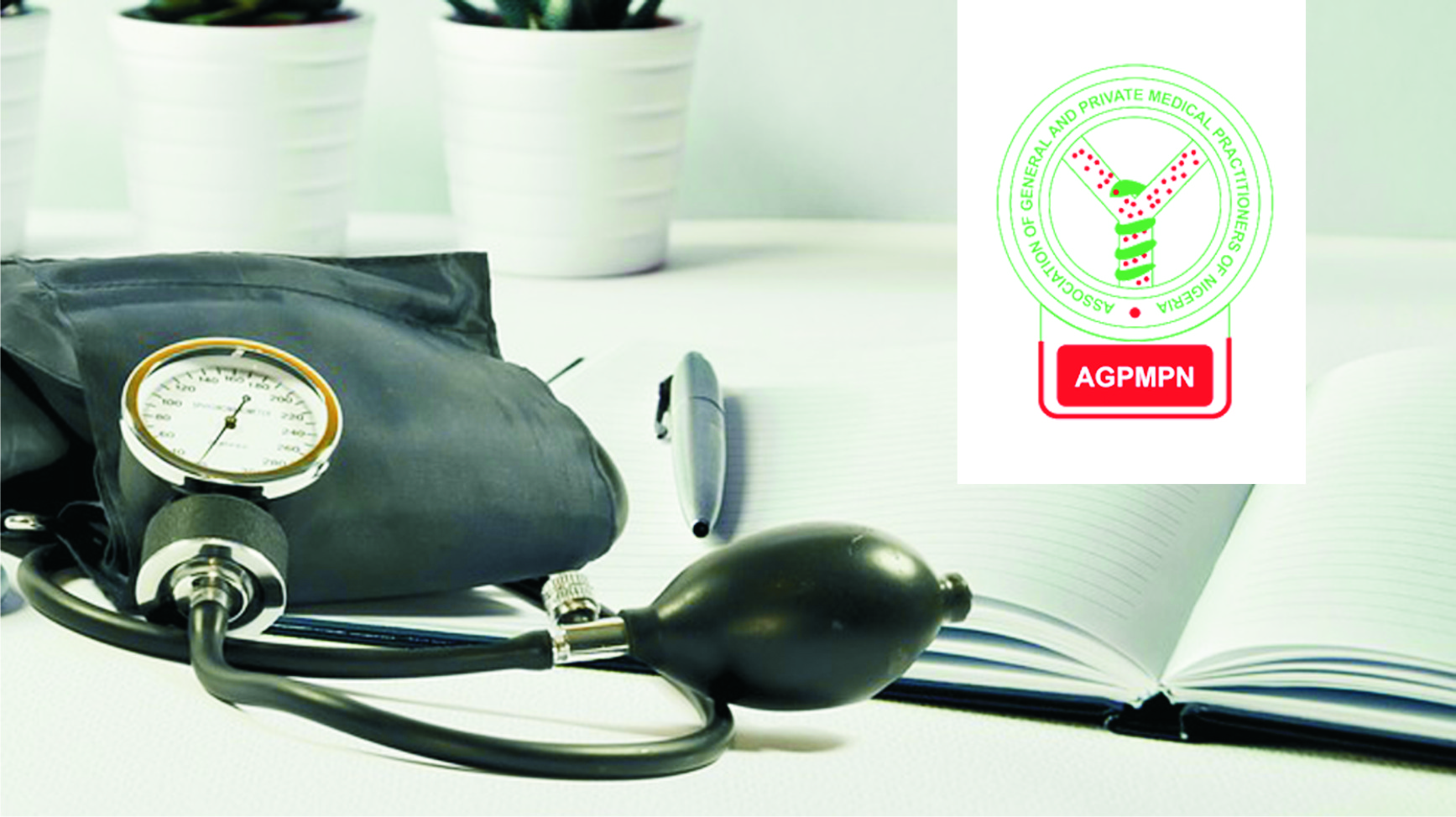 The Association of General and Private Medical Practitioners of Nigeria and the Association of Hospital and Administrative Pharmacists of Nigeria have called for a health reform and industrial harmony.
The Chairman of the Lagos State Chapter of AGPMPN, Dr Tunji Akintade, in an interview with newsmen, said a reform of the health sector in Lagos State would address the challeges facing the state health insurance scheme.
"We got a letter in November from the Lagos State Government, which said they wanted to review the Lagos State Health Law. I believe this is long overdue. There is a need for health reform in the state and we commend the government for thinking in this direction.
"The content of the reform must come up with solutions that will address current issues relating to the state health insurance. The costing is abysmally low. We cannot price the health of the public service and the private sector together. The private sector has taxes and overhead costs to settle, while government cannot pay tax to itself," he said.
Akintade also urged state government to make available a health bank to furnish and service health facilities in the state.
"Quality health delivery comes with a price. There must also be clarity and transparency in the system. We do not have a real system in the health sector and that is one of the problems of the health insurance scheme," he added.
The National Chairman, AHAPN, Dr Kingsley Amibor, in a statement issued on Tuesday, called for industrial harmony in the health sector.
"We are collaborating with our parent body, the Pharmaceutical Society of Nigeria, regulatory agencies like the Pharmacists Council of Nigeria, the National Agency for Food and Drug Administration and Control, as well as sister associations, such as the Nigerian Association of Pharmacists and Pharmaceutical Scientists in the Americas, the Association of Community Pharmacists of Nigeria, the Nigerian Association of Industrial Pharmacists, the Nigerian Association of Pharmacists in Academia and several others to achieve our corporate goals.
"We are not at loggerheads with the government. We are ready to partner with any and all groups, including the media, that will assist us to achieve our goals.
"Based on the need to maintain transparency and integrity at all times, we did assure our members of an open door policy with accountability as our watchword.
"We have definitely made progress with our eight-point agenda. We are also working hard and fast towards the institutionalisation of pharmaceutical care in our hospitals. Our specialisation agenda is on course and our public enlightenment campaigns are equally on course," Amibor said.
He added that the association's efforts at integrating its members under one umbrella were also yielding positive results.

FG To Select Teaching Hospital For Dutse Varsity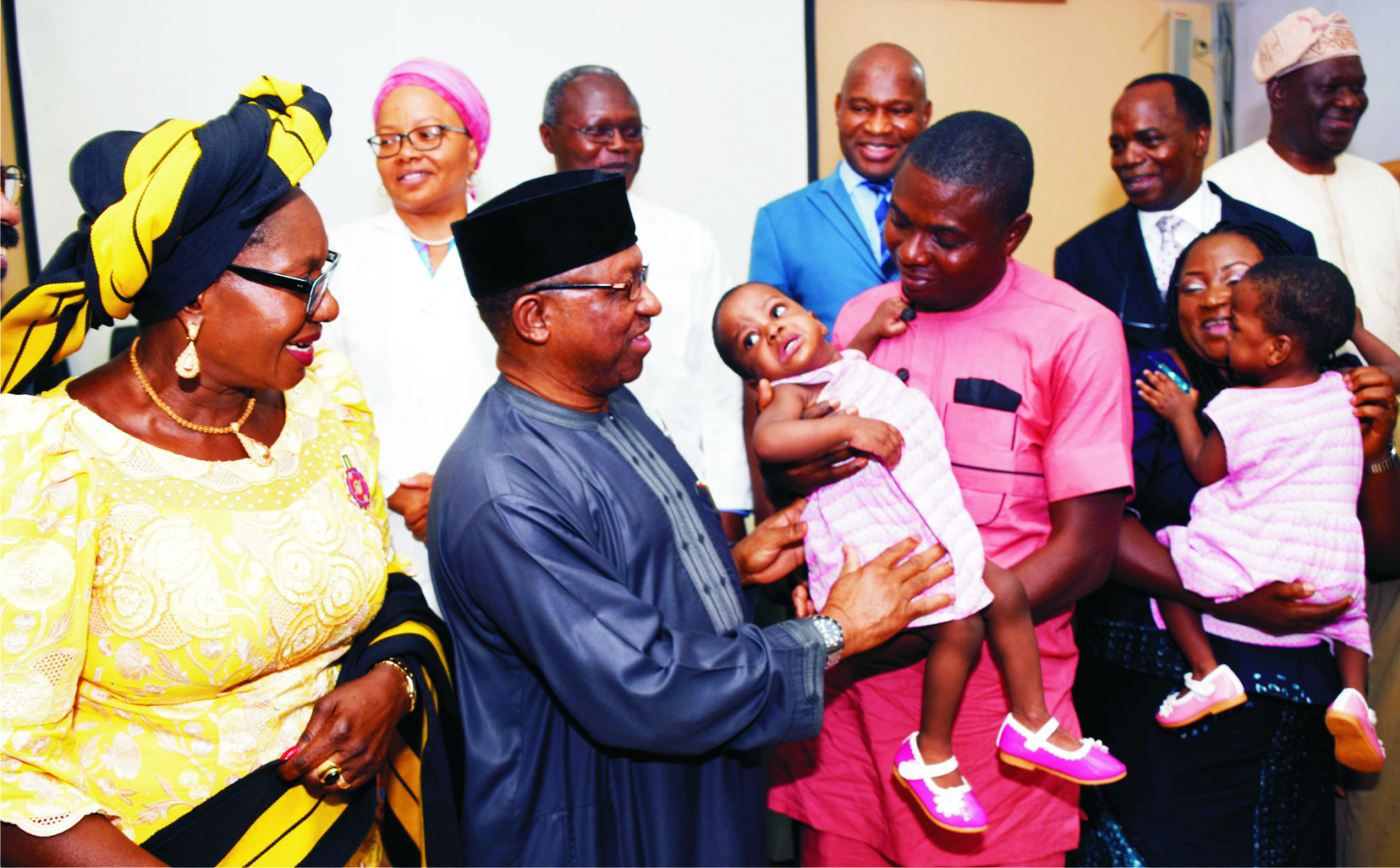 Federal Government will select a teaching hospital for Federal University, Dutse (FUD), Jigawa State, the Minister of Health, Osagie Ehanire has said.
The minister made this known when he led a team from Federal Ministry of Health on a visit to the Jigawa State Deputy Governor, Alhaji Umar Namadi in Dutse on Monday.
He said " we are here to assess two tertiary health facilities in Jigawa in a bid to recommend a befitting teaching hospital for Federal University, Dutse.
"We came with an open mind to select between the two tertiary health facilities of Rasheed Shekoni Specialist Hospital, Dutse and the Federal Medical Center, Burnin kudu," he said.
Ehanire said that the selection was to enable medical students from FUD to acquire the prerequisite toward becoming health practitioners.
He added that " whatever is the outcome of our assessment will be made known to Mr President for him to take final decision.
"However, by the grace of God, our recommendation will be in the best interest of both the university and the state."
Earlier, the deputy governor said that the state government had handed over Rasheed Shekoni Specialist Hospital to the university to serve as its teaching hospital.
Namadi added that the state government was also working to ensure the provision of at least one functional secondary health facility in each of the 27 local government areas of the state.
The Emir of Dutse, Alhaji Nuhu Muhammad, urged the team to be fair in the selection, noting that "even though the two facilities are located within my emirate, I will plead with you to put into consideration the students who may be at the receiving end of your decision."