Any Hope For A New Revenue Formula?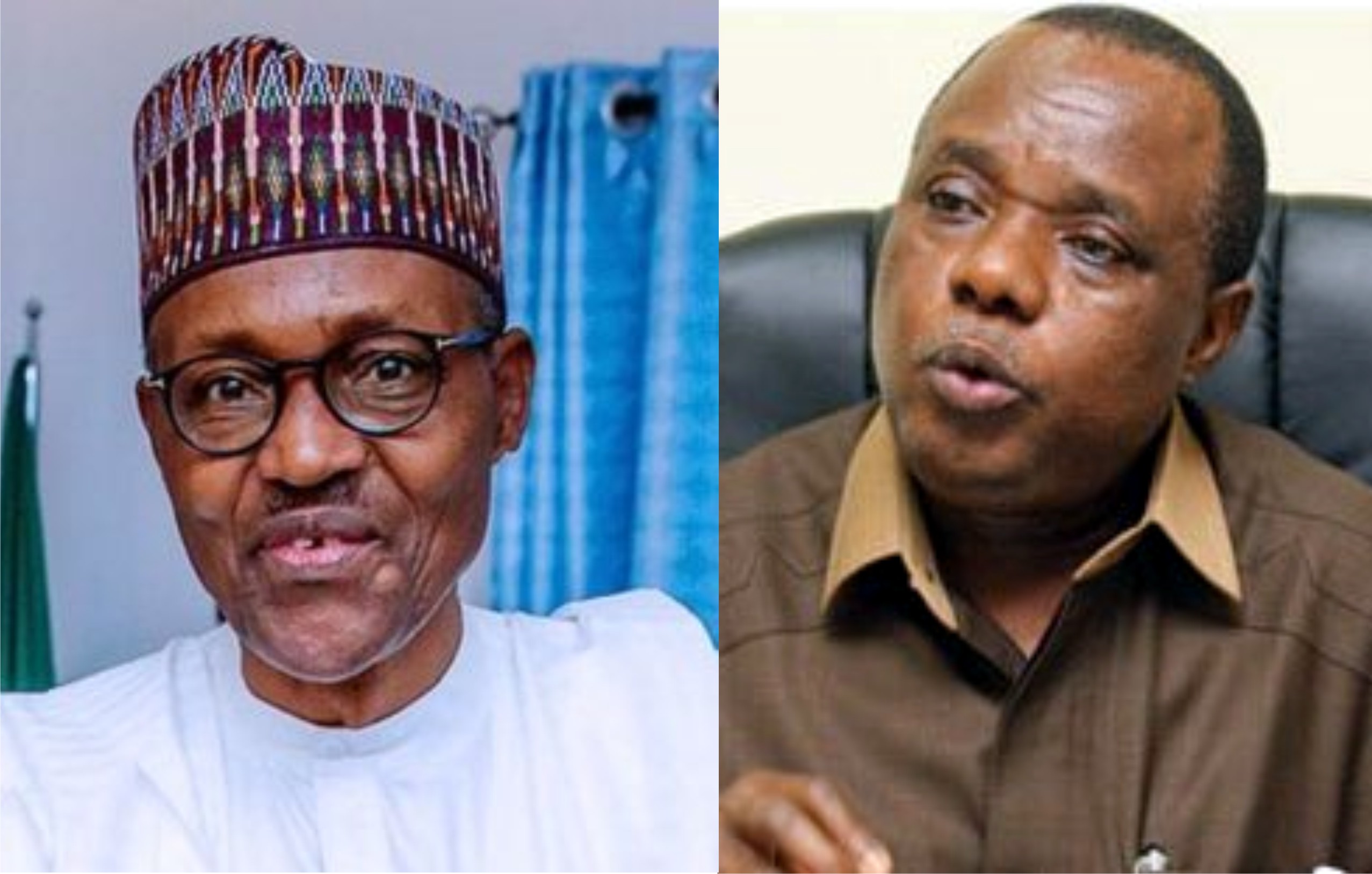 Before the inauguration of the board of the Revenue Mobilisation Allocation and Fiscal Commission (RMAFC) by President Muhammadu Buhari, workers of the commission had carried out a protest to complain about the consequences of an "incomplete board''. The workers during their Wednesday, June 6, 2018 protest, said the absence of a board affected the performance of the commission.
The RMAFC was established by law to monitor the accruals into and disbursement of revenue from the federation account, and to review from time to time, the revenue allocation formula and principles in operation to ensure conformity with changing realities. The commission is also expected to advise the federal, state and local governments on fiscal efficiency and methods by which their revenue is to be increased, among others.
Mr Martins Adeoye, Chairman, Senior Staff Association of the agency, said that instead of 37 commissioners, representing the 36 states of the federation and the Federal Capital Territory, the commission had only seven. He also said the core functions of the commission were threatened.
"One of our core functions is to carry out oversight functions of the revenue collecting agencies of Federal Inland Revenue Service (FIRS), Nigerian Customs Service (NCS), Nigerian National Petroleum Corporation (NNPC) and Ministry of Finance.
"We are supposed to collect data from them to ensure that what accrues to the federation account is the actual amount, but with poor funding and the few commissioners on ground, how do we do that? We have been receiving letters since the beginning of the year asking us to wake up to our responsibilities. So, the main aim of this protest is to appeal to the President to please constitute the board and assist us in funding the commission well so that we can discharge our responsibilities adequately,'' said Adeoye.
Mr Elias Mbam, the immediate past chairman of the commission, completed his tenure in November 2015, was re-appointed by President Muhammadu Buhari in 2016, but his name was not immediately sent to the Senate for confirmation.
The name of Mbam and other members of the commission were eventually sent to the Senate that confirmed them, while Buhari inaugurated them on Thursday, June 27.
Buhari at the inauguration of Mbam alongside the other 30 commissioners charged them to be fair and just to all tiers of government. The president urged them not to compromise the commission's constitutional mandate for whatever reasons. Buhari also enjoined the commission to work hard toward meeting the Federal Government's target of lifting 100 million Nigerians out of poverty in the next 10 years.
The president also charged the members of the commission to concentrate more on expanding the other sources of revenue like non-oil sources, including solid minerals. He urged them to use all legal ways and means to strengthen the commission's monitoring mechanism and block leakages of revenue from the federation account.
He said that they should also ensure that all relevant laws and regulations on revenue collections and remittances were fully complied with and appropriate sanctions meted to defaulters. He called on the National Assembly to put in place "relevant enabling laws that shall guarantee the commission the legal ability to ensure that defaulters of revenue laws are appropriately sanctioned''.
Mbam, who spoke to State House correspondents at the end of the swearing-in, said the commission would work towards increasing the revenue shared by federal, state and local governments. He said that the president was emphatic in tasking the commission to deliver on its mandate, adding that they will work towards that.
"We need to increase the sources of revenue to the federation account; in other words, we will concentrate more efforts on how to increase the size of cake for allocation to the three tiers of government, instead of struggling to share a shrinking cake.
"So, the commission will key into the diversification programme of the Federal Government with a view to finding other sources of revenue that will increase resources to the federation account. One of our responsibilities is to review the revenue allocation formula and I am saying that we will deliver on our mandate. The issue is not just to add and subtract; it derives through a process; whatever you get is derived through a process; more responsibilities, more money,'' Mbam said.
At a maiden meeting with the commissioners, Mbam reiterated his resolve to increase the size of the "national cake'' as well as come out with new revenue sharing formula. Mbam said that his focus during his second tenure would be to ensure the diversification of the economy as well as ensure that all sectors contribute more to the growth of the nation's economy. The RMAFC boss said that the commission would also review the remuneration of political office holders in the country to reflect the current economic realities.
"We are not going to leave any of the items in our mandate. We are going to address all issues in the mandate. And that is why we are going to be more concerned with increasing the size of the different sources of revenue rather than fight and dissipate energy over sharing of revenue that is getting smaller,'' he said.
Mbam said that the nation's revenue sharing formula, which determines how much of the revenue generated goes to the federal, state and local governments, would be revisited. He recalled that in 2015, the commission conducted a nationwide consultation with key stakeholders and came up with a new revenue sharing formula which was presented to the then President.
"However, nothing has been heard of it. The then President did not present it to the National Assembly to be passed into law,'' he said.
Mbam said that the issue would be revisited and the new commissioners would be further briefed so they could advise on the best possible way forward. According to the RMAFC boss, the revenue formula has not been rejected. It is inconclusive.
Stakeholders say that the current RMAFC board, headed by Mbam, would perform as he was in a familiar terrain. RMAFC under Mbam in 2013, organised workshops in the six geo-political zones in the country for the purpose of sensitising the public on the need to diversify the economy and increase the size of the national purse.
At the inauguration of the workshop entitled: "Economic Diversification for Sustainable Development'' in Asaba, Mbam said there was danger in running mono economy. He urged the states and local governments in the country to improve their revenue generation and ensure fiscal efficiency with a view to reducing over-dependence on monthly allocation.
"Currently, oil and gas resources drive the nation's economy; these hydrocarbon resources are exhaustible, non-renewable and vulnerable to international price volatility and politics. Therefore, we must diversify in order to ensure sustainable means of funding our national development and reduce the over-dependence on oil and gas revenue,'' he said.
He noted that the workshop would give the governments and stakeholders in each zone the opportunity to share experiences and explore strategies of exploiting and developing the various peculiar resources in their respective states. Mbam also told the National Conference, convoked by then President Goodluck Jonathan in 2014, that the commission lacked the powers to monitor how funds allocated to various establishments were spent.
Mbam was summoned to explain the fat salaries paid to political office holders, especially members of the National Assembly. He recalled that in 2002, the commission was taken to court for monitoring the use of money already allocated to tier of government.
Mbam said that the Supreme Court, in a lead judgment read by Justice Niki Tobi, ruled that the commission's act was in contradiction of its mandate, which should be monitoring accruals into the federation account and ensuring that the beneficiaries got their duties.
"The court rules that it was not our responsibility to monitor how monies disbursed to the tiers of government are being spent.
"Although it is not our wish to go against the ruling of the Supreme Court; we feel strongly that our job should not end in monitoring the disbursement of revenue.
"We should be able to check how judiciously the recipients have applied the resources at their disposal, but unfortunately, the laws do not allow us to do that.
"If the commission is to be able to satisfactorily deal with its responsibilities, there is need for its act to be amended, while it is better funded and motivated,'' he said.
Stakeholders say that President MuhammduBuhari was right in reappointing Mbam, but want the National Assembly to cooperate with RMAFC to strengthen its act to enable it perform on its mandate, especially increasing the size of distributable cake.
Ukoh is of the News Agency of Nigeria.
Obike Ukoh
Leveraging E-Payments, Digital Innovation For Trade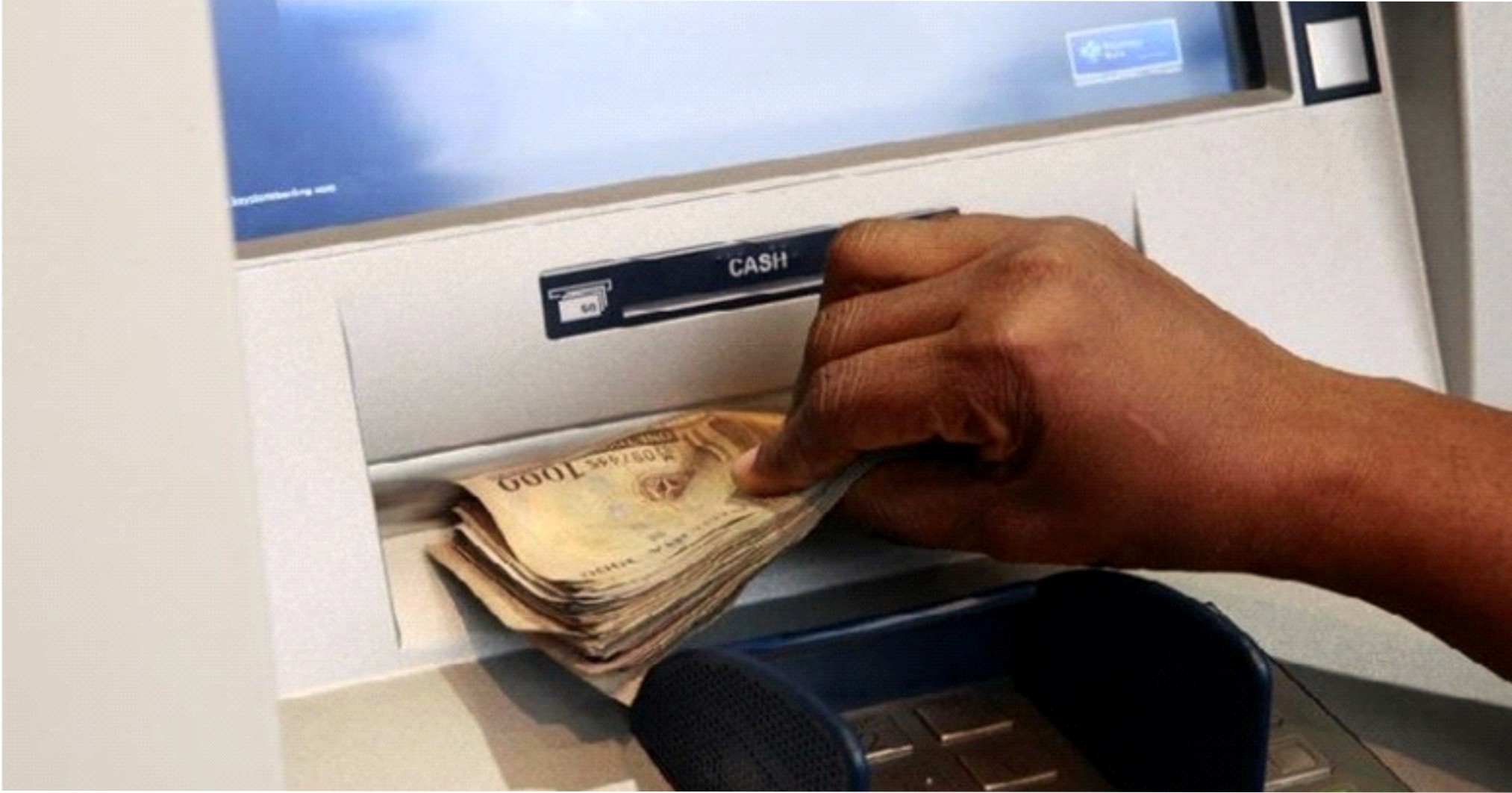 There is no doubt that technology has revolutionised the banking industry, particularly mobile and the Internet, as bank customers continue to embrace electronic payment for financial transactions.
Indeed, individuals and businesses now crave e-payment platforms mainly due to the immense economic benefits they derive from them, which include convenience, affordability, availability and customer retention.
For instance, a recent report of the National Bureau of Statistics (NBS) on "Selected Banking Sector Data: Sectoral Breakdown of Credit, ePayment Channels and Staff Strength" for first quarter, shows that a total of 557,083,712 electronic payment transactions valued at N34.02 trillion were recorded in selected banks across the country.
The e-payment channels include: the Nigeria Inter-Bank Settlement System Instant Payments (NIP), Automated Teller Machine (ATM), Point of Sale (PoS), electronic cheque truncation, mobile cash, electronic bills pay, web and mobile payment, among others.
Statistics indicate that cash and cheque use are declining as the world is swiftly becoming the age of digital payments, push payments and instant payments.
Analysts say the rise of different e-payment channels continues to have a direct impact on local economies, especially Nigeria.
In 2016, a report by Moody's Analytics commissioned by Visa Incorporated showed that increased use of electronic payment products, including credit, debit and prepaid cards, added 296 billion dollars to the Gross Domestic Product (GDP), while raising household consumption of goods and services by an average of 0.18 per cent per year.
The report: "The Impact of Electronic Payments on Economic Growth" was conducted in 70 countries between 2011 and 2015.
The report also showed that e-payments added 640 million dollars to Nigeria's GDP and an average of 16,880 jobs per year within the review period.
The benefits of e-payment to Nigeria's economy are unquantifiable as it is evolving into a cashless society, deepening financial inclusion, reducing poverty and contributing to the effectiveness and stability of the financial system.
Director, Payments System Management, Central Bank of Nigeria (CBN), Sam Okojere, said the Nigerian Payments System had evolved over the years from primitive barter system to the use of cowries, metals, notes and to the present electronic payments system.
Okojere disclosed that CBN, as the regulator of the payments system, had been implementing various policies and initiatives towards the development of the Nigerian Payments System.
According to him, the strategic objective of the payments system is to migrate Nigeria from cash-based economy to an electronic payments inclined market. Thus, the bank's strategic priorities have been to achieve a credible, reliable and efficient payments system.
Okojere disclosed this during a recent Joint Seminar for Banking and Telecom Regulators from the Sub-Saharan Africa Locations on Digital Products and Payment Systems in Lagos.
The seminar which had the theme: "Advancing ePayment and digital innovations in Africa – Evolution of Nigeria's payment systems" was to promote financial inclusion through digital innovations in sub-Saharan Africa.
The seminar was organised to provide key officers of regulatory authorities in African Markets – notably locations with FirstBank subsidiaries; Ghana, Senegal, DRC, Gambia, Sierra Leone and Guinea – a platform to get familiar with developments in the Nigerian Payment Systems and Digital Products Industry.
Thereon replicating and adopting the knowledge from the seminar with a view to bolster the finance industry in their respective countries.
Speaking on how other countries can learn from the Nigerian experience, Okojere emphasised the need for strong collaboration, especially in the areas of intelligence gathering and information exchange to fight fraud.
"The Nigeria Electronic Fraud Forum is working on extending its partnership to other African countries.
"Also, periodic exchange of staff to learn on the job is very crucial to the development of competence," Okojere said.
Notably, he stressed the need to start organising Intra-African Conferences with themes that reflected local challenges.
Specifically, he said the CBN continued to demonstrate its resolve to shape a more trusted and efficient payments landscape in Nigeria through its strong commitment to collaboration and stakeholder engagement.
Speaking on FirstBank's leading role in promoting digital banking and financial inclusion across the country, Adesola Adeduntan, CEO, First Bank of Nigeria Ltd., said the bank had been a success story as far as digital banking was concerned.
He restated that economic growth and development of host communities was important to the bank, and that assisting Nigeria and the continent at large address poverty was imperative and reason for financial inclusion being at the core of its business strategy.
Adeduntan said First Bank was also committed to financial inclusion and would continue to improve the lives of Nigerians through the provision of innovative financial services.
Also, Mr Chuma Ezirim, Group Executive, e-Business & Retail Products, First Bank, noted that the bank was pursuing sustainable financial inclusion by leveraging its unparalleled experience in serving the low income segments.
"Our agent banking offering with focus on serving financially excluded individuals and small businesses in rural areas is experiencing exponential growth with significant revenue and social impact," he said.
Ezirim disclosed that First Bank had over 28, 000 agent banking network located in 754 local government areas, processing N240 billion worth of transactions monthly.
"The agent banking asides creating employment has made banking easier and closer to people, and the testimony of the people is that their communities has been turned to city," he said.
He highlighted the challenges faced by the agents as poor infrastructure, trust, lack of awareness, low income/literacy level and identity management, among others.
Corroborating the First Bank boss, Mr Mike Ogbalu, Chief Executive Officer, Verve International, said Nigeria's payments system had evolved over the last 20 years with amazing impact on the economy, industries and the lives of Nigerians.
Ogbalu said the August 2005 banking sector recapitalisation redefined competition within the industry and set off a technology 'arms race,' which positively impacted the growth of the industry.
Also, Managing Director, Nigeria InterBank Settlement System (NIBSS), Premier Oiwoh, disclosed that Nigeria was one of the few countries in Africa and the world to have deployed an Instant Payment platform solution.
According to Oiwoh, the NIBSS Instant Payment (NIP) is the first and only point-to-point funds transfer service that guarantees instant value to the beneficiary.
He disclosed that the NIP experienced exponential growth value from N3.9 trillion in 2012 to N39.9 trillion as at June 2018.
Oiwoh noted that benefits of improved payment system would facilitate the entry of new players into the financial industry, faster turnaround time with inter-bank transactions, convenient banking and improved innovations from mobile and internet banking.
Others include: next day settlement of merchants for Point of Sale (POS) transactions, availability and uniform functionality of the terminals and uniformed card acceptability across the network.
However, he itemised fear of fraud and security issues, infrastructural challenges and low level of card usage on POS as some of the impediments to Nigeria's electronic payment system.
Furthermore, Mr Agada Apochi, Managing Director, Unified Payment Services Ltd., urged operators in the payment system to evolve a scheme whereby various African currencies would be acceptable both as transaction, settlement and billing currencies.
"Otherwise, we would continue to depend on the dollars or pounds; because there is no national currency in African today that is allowed as a global currency for settlements or billing," he said.
He also advised telecoms companies to reduce their roaming rates in Africa to deepen digitalisation, thus allow more businesses utilise their USSD for transactions during trips. He added that present roaming rates of telecoms companies in Africa was prohibitive.
Ishola writes for the News Agency of Nigeria.
Oluwafunke Ishola
Addressing Threat Of EIDs In Africa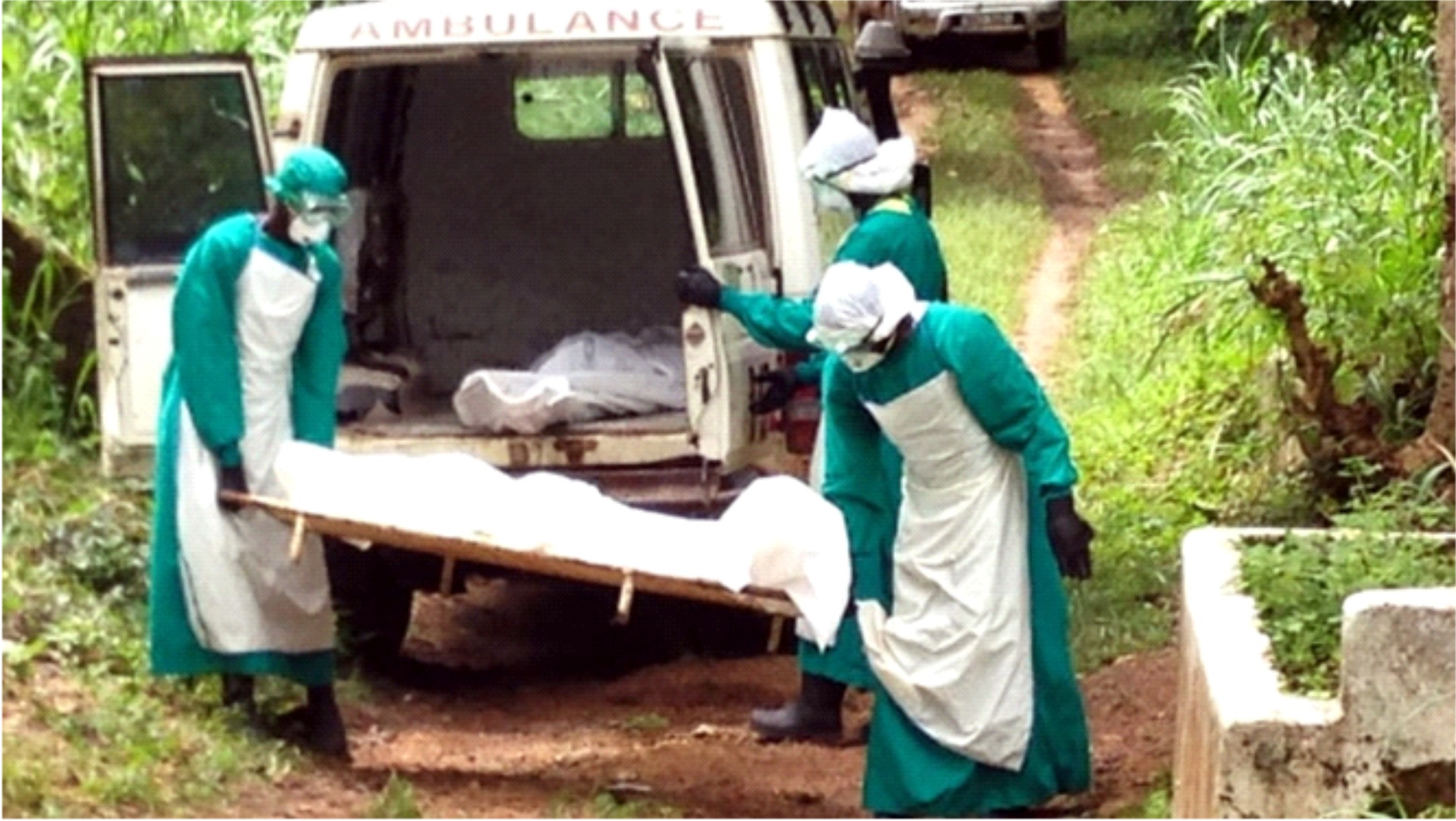 Participants at the just-concluded 5th African Conference on Emerging Infection Diseases and Biosecurity, held in Abuja, agreed that African countries must strengthen their National Public Health Institutes (NPHIs).
They said that strengthening the institutes would enable the countries mitigate infectious disease outbreaks caused by climate change and biological weapons.
They noted that the continent had continued to experience increased cases of Emerging Infectious Diseases (EIDs) like Ebola, Lassa Fever , Yellow Fever, Monkey Pox, Cholera, Bird Flu and Meningitis.
They also noted cases of drug-resistant diseases like Malaria, Tuberculosis and Bacterial pneumonias.
Available statistics indicate that infectious diseases are responsible for about one-quarter of deaths worldwide, causing at least 10 million deaths annually, mainly in the tropical countries.
Experts say that public health plays a leading role in the areas of preparedness and planning to check outbreak of diseases.
In most situations, the public health system would be the first to detect cases and raise  alarm, it would also be at the front line throughout the response.
The Director-General of Nigeria Centre for Disease Control (NCDC), Dr Chikwe Ihekweazu, echoed the need for African countries to combat emerging infectious diseases, through strong NPHIs.
Ihekweazu, who spoke at the conference with the theme: "Climate Change and Conflict: Implication for Emerging Infectious Diseases and Biosecurity in Africa,'' stressed that Africa must mitigate the infectious disease outbreaks caused by climate change and biological weapons.
He stressed the need for a strong surveillance and response system managed by skilled public health experts.
Ihekweazu emphasised that African countries must demonstrate high level of preparedness to check disease outbreaks.
"Early detection through a sensitive surveillance system is required to know when and where the outbreak occurs to limit its spread.
" Most importantly, a coordinated and rapid investigation is required to describe the outbreak and identify interventions," Ihekweazu said.
Prof. Morenike Ukpong-Folayan, in her contribution, noted that Africa had continued to witness devastating consequences of infectious disease transmission such as the Ebola crisis in the Democratic Republic of Congo.
Ukpong-Folayan, who is of the College of Health Sciences, Obafemi Awolowo University,  said to understand and respond to infectious disease transmission dynamics, it would require collective efforts and deployment  of technological advances at Africa's disposal.
She said the transmission patterns were needed for continuous investigation of those complex relationships so that the continent could effectively predict future disease outbreaks.
"The rapid degradation of our environment in the form of deforestation, climate change and accumulation of toxins in water tables and the atmosphere, coupled with rapidly expanding megacities is creating opportunities for EIDs and biosecurity threats in Africa," she added.
Ukpong-Folayan noted that shrinking natural resources was creating human competition for water and grazing, leading to demographic conflicts.
Akin Abayomi, a professor of Medicine and Health Science said that " poor management of waste and unchecked use of chemicals have contributed to the rise of infectious diseases.''
Abayomi who is the principal investigator for Global Emerging Pathogens Treatment Consortium, said: "Whatever we do on the surface of the earth is reflected in the water table that ends up carrying pathogens and heavy metals that are harmful to the body.
"The pressure on water is enormous, when we look at the drying up of the Lake Chad, a source of livelihood for 350 million people in four countries – Nigeria, Niger, Cameroon and Chad, it has increased tension in the region.
"Wherever you have conflicts and insecurity, there is always the opportunity for biosecurity threats."
Making reference to why Ebola spread rapidly in three countries– Liberia, Sierra Leone and Guinea, he listed the reasons to include: "Lack of human resources, economic and financial resources to cope.
"The inaccessibility of remote locations where the disease was on the rise.
"The inexperience of staff to handle the strange disease and the lack of specialised infrastructure for dangerous pathogens.''
An environmentalist, Mr Sunday Ishaku,said that infectious disease was a serious global health problem.
Ishaku said that epidemiological figures have shown that the burden of infectious disease was highest in Africa, especially in sub-Saharan Africa.
He said preparedness was a subset of epidemic management, adding that epidemic preparedness constitutes all the activities that have to be undertaken from the national to the health facility levels to be ready to respond effectively to disease outbreaks.
Ishaku noted: "When all the activities are put together in a plan, then we have an epidemic preparedness and response plan."
Dr Dotun Bobadoye, the chief operating officer, Global Emerging Pathogens Treatment Consortium, said the impact of climate change and conflict in some parts of Africa should not be overlooked because of its huge impact on human beings, animals, crops and the environment.
"We should focus on combine impact of climate change and serious conflict that we are having in different parts of Africa on EIDs and biosecurity.
"Climate change is becoming a big challenge to Africa, especially with an increase in the frequency and intensity of extreme weather event.
"We are experiencing drought in parts of the continent ; in Nigeria, desertification is moving southwards with 350 hectares lost to desertification annually.
"Lake Chad, which used to be a source of water supply to about 30 million people, is drying up and we have lost 90 per cent of its water content within the last three decades. "This is having a serious impact on biosecurity.
"With the loss of such huge water volume, we have rebel groups rising up and killing thousands of people.''
Bobadoye disclosed that the consortium, through the help of the Canadian Government and the Lagos State Government, had begun the construction of a biological laboratory in Lagos, where sensitive biological materials would be kept from getting into the wrong hands.
"We are collaborating with Lagos State Government to build a biosecurity laboratory, where highly pathogenic biological materials will be kept so that they do not get to the wrong hands.
" It is sited in Lagos State and donated by the Canadian Government, it will start operation soon," Bobadoye said.
As suggested by experts, African countries should strengthen their public health institutes in order to beef up their preparedness to check outbreak of diseases.
Abujah writes for the News Agency of Nigeria.
Racheal Abujah
Towards Improved Children Protection Services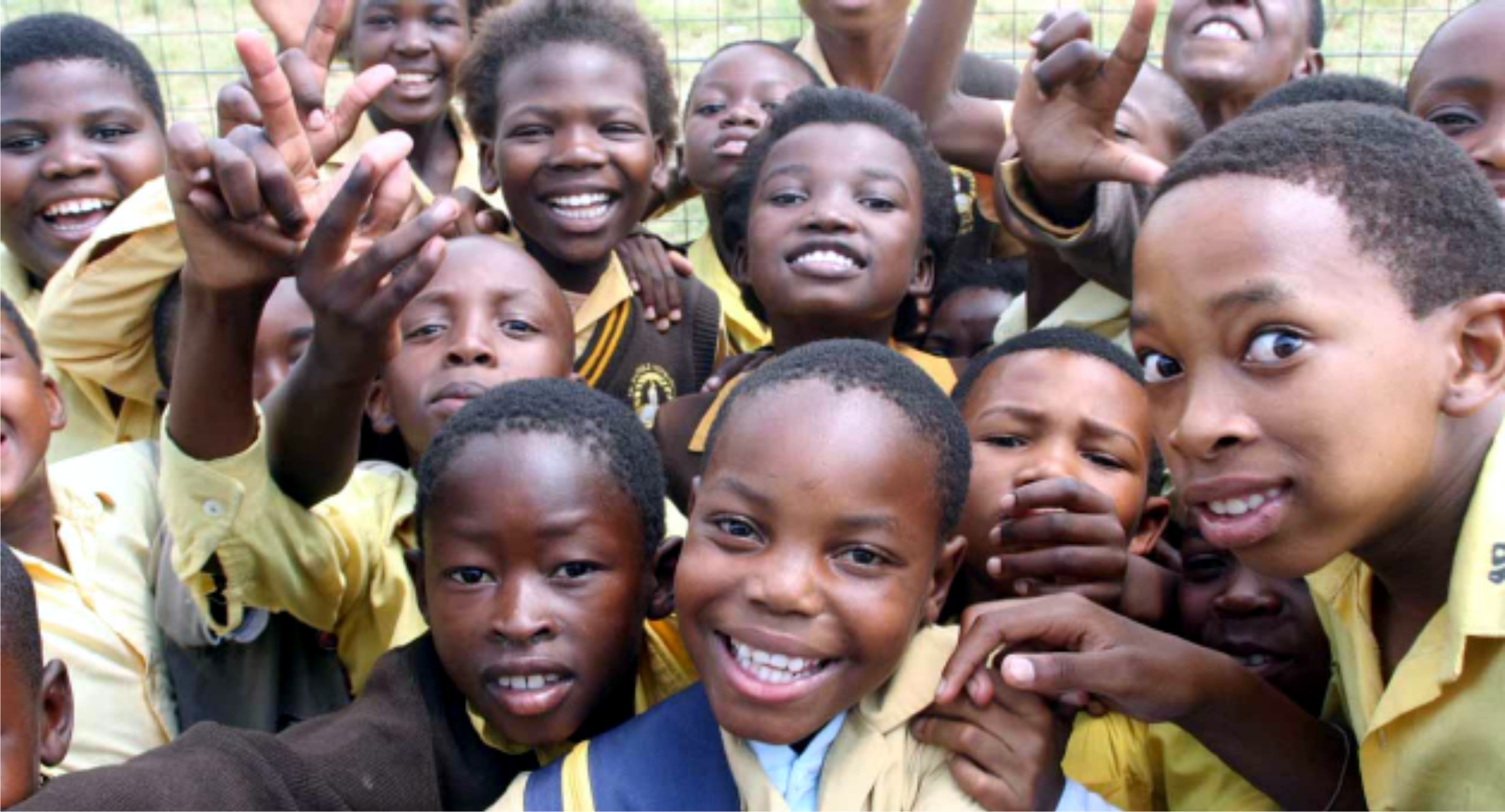 According to the United Nations Children's Fund (UNICEF), abuse or violence in all its forms is a daily reality for many Nigerian children and only a fraction ever receive help.
The National Child Welfare Policy of 1989 defines a child in Nigeria as anybody who is 12 years or below; however, a draft decree put into law now sets the age of the child in Nigeria as 18 years or below.
Violence Against Children (VAC) is defined as constituting all forms of physical and/or emotional ill-treatment, sexual abuse, neglect, negligence, exploitation or for commercial purposes of which result poses harm to a child's health, survival or development.
It takes different forms, including physical, psychological and sexual; often times, it also takes the shape of disciplinary measures. In recent times, children are even used as human bombs and in any combat or non-combat roles in the conflict in north-east Nigeria.
Studies also show that six out of every 10 children experience some form of violence, one in four girls and 10 per cent of boys have been victims of sexual violence. Often times, the children who reported violence receive little or no form of support. In all of these, the physical, mental, social and even economic burden of VAC is enormous.
Identifying the huge consequences of VAC, world leaders in 2015 made a commitment to end all forms of violence against children by 2030, as part of the Sustainable Development Goals (SDGs).
In Nigeria, President Muhammadu Buhari launched the same campaign tagged "End Violence Against Children by 2030,'' on Tuesday, Oct. 25, 2016.
Following the launch and with increasing incidence of different forms of VAC, including rape, trafficking, Female Genital Mutilation/Cutting (FGM/C), there have also been various clamours to end VAC in the country, of which requires a holistic approach.
A study by UNICEF, the first of its kind in Nigeria, shows that  about half of Nigerian children reported some form of physical violence by a parent, adult relative, community member or intimate partner prior to attaining the age of 18.
The studies, "A Financial Benchmark for Child Protection, Nigeria Study, Volume 1'' and "The Economic Burden of Violence Against Children'' were based on data gathered from 2014 to 2016 and the survey done in 2018.
The study on the Economic burden of VAC, reveals the cumulative loss of earnings as a result of productivity losses across diûerent types of violence against children to be N967 billion ($6.1 billion), accounting for 1.07 per cent  of Nigeria's Gross Domestic Product (GDP).
This amplifies the urgency to act on reducing or outright stopping of VAC. However, achieving this will involve increasing efforts on Child Protection Services; efforts that will include awareness on prevention strategies, the implications of VAC and the consequent penalties as even cheaper options.
Ms Juliane Koenlg of UNICEF, Abuja, said that the most important thing is still to increase the awareness on the prevalence of violence against children in Nigeria which is high.
"It is a huge problem, especially on its impact on health and economy in Nigeria; the child needs protection. "If we look at child protection services, we are looking at preventive.''
"It also has consequences on the educational attainment which we have seen in economic growth productivity loss due this consequence.
"Nearly N1 billion is lost due to creativity loss, while N1.4 trillion is lost to VAC.''
A child rights advocate, Ms Ifeoma Ibe, says governments must be committed to reducing VAC in Nigeria.
According to her, at the economic Community of West African States (ECOWAS) First Ladies Forum in October 2017, the 15 member states, of which Nigeria is among, agreed to  adopt a range of measures to protect children from violence, abuse and exploitation.
"We must strengthen our national child protection systems to prevent and respond to violence, abuse and exploitation against children."
Lending her voice, Rachel Harvey, Regional Adviser of Child Protection, UNICEF, had at the launch of the campaign to end VAC by 2030 in 2016, said that the Federal Government must adopt proactive measures against violence through quality services.
According to her, child protection services must be staffed by trained professionals to help children recover from their experiences.
"Also, perpetrators should be held accountable for their actions by strengthening the capacity of the justice sector. Children and the general public must know that violence against children is unacceptable and know where to seek help when they become victims,'' she said.
Shedding more light on the problem, Harvey said: "The Nigeria Violence Against Children Survey found that adults who have suffered violence as children, are much more likely to perpetrate intimate partner violence.
"Failure to end VAC also impacts the country as a whole; it leads to substantial economic losses and constrains development. Ending VAC has been linked to sustainable growth not only by the international community, but through the adoption of the Sustainable Development Goals.
According to her, it involves religious leaders, NGOs and the media as they have fundamental role in breaking the culture of silence on violence that children suffered.
Aside from the efforts of governments and what the laws stipulate, many stakeholders believe that VAC can be stemmed right from the homes.
This is especially as the National Child Welfare Policy of 1989 specifies that "parents and the society at large, are under an obligation to provide their children with proper education and to protect them from exploitation arising from early marriage, employment and their negative influence that infringe on their rights''.
A child protection specialist with UNICEF, Mrs Sharon Oladiji, agrees that Nigeria has many laws protecting children in the country, but the laws are not adequately implemented.
She calls for the creation of family courts vested with jurisdiction to hear cases that would help protect the child and prevent trafficking.
"We have good laws, but what we have suffered is implementation; government should also provide the establishment of voluntary homes to take care of children that are suffering,'' she said.
She tasked parents on their responsibilities of proper upbringing of children in order to reduce the rate of child rights violation in Nigeria.
"If a child is well brought up, issues of molestation and abuse will not occur. "When you raise a child well he goes out to become a good person, when a child has problems in the home he goes out and demonstrates it,'' she says.
Also, Mrs Eliana Martins, of the Federation of Women Lawyers (FIDA) Nigeria, Lagos State branch, believes that parents have critical roles in reducing VAC through the proper upbringing of their children and wards.
"Instilling good morals in the upbringing of children will help to mould a child's personality for a more responsible adulthood. If you teach your children good values, definitely they will imbibe these values as they grow up and the women, especially have to rise up to this task.
Mr Denis Onoise, a child protection specialist, UNICEF, reiterated the need for "Call to Action'' by governments and stakeholders to add child protection budget line to national chart of accounts.
He said that based on studies, currently, only 14 per cent of child protection expenditure in Nigeria was devoted to critical prevention services.
According to him, there is also need to formalise an End VAC National Act Plan and establish VAC helpline.
"These will improve the delivery of child protection services across the country,'' Onoise said.
Ihechu is of the News Agency of Nigeria.
Vivian Ihechu