Obasanjo's Open Letter To President Buhari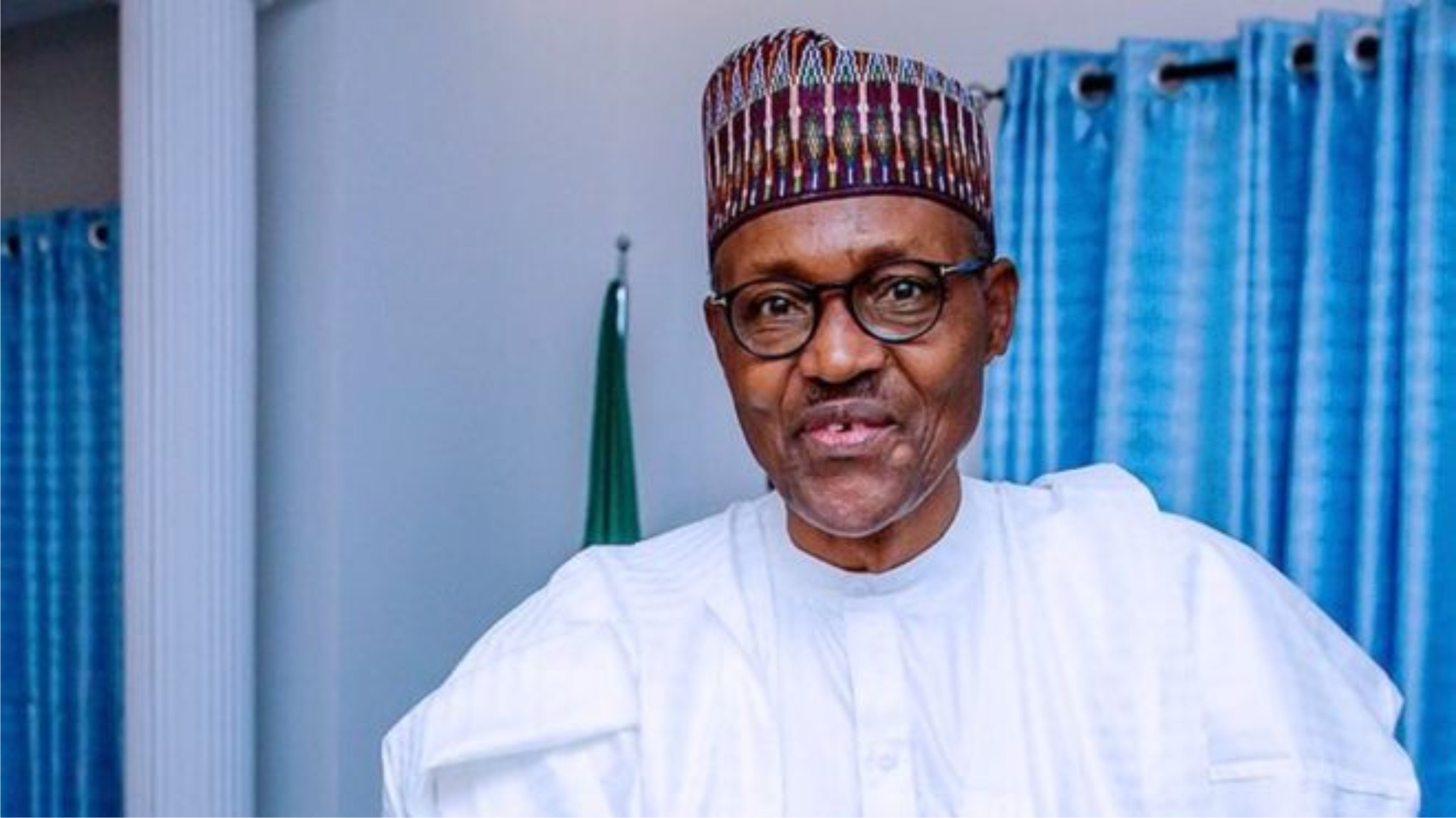 I am constrained to write to you this open letter. I decided to make it an open letter because the issue is very weighty and must be greatly worrisome to all concerned Nigerians and that means all right-thinking Nigerians and those resident in Nigeria. Since the issue is of momentous concern to all well-meaning and all right-thinking Nigerians, it must be of great concern to you, and collective thinking and dialoguing is the best way of finding an appropriate and adequate solution to the problem. The contents of this letter, therefore, should be available to all those who can help in proffering effective solutions for the problem of insecurity in the land.
One of the spinoffs and accelerants is the misinformation and disinformation through the use of fake news. A number of articles, in recent days, have been attributed to me by some people who I believe may be seeking added credence and an attentive audience for their opinions and view-points. As you know very well, I will always boldly own what I say and disown what is put into my mouth. But the issue I am addressing here is very serious; it is the issue of life and death for all of us and for our dear country, Nigeria. This issue can no longer be ignored, treated with nonchalance, swept under the carpet or treated with cuddling glove. The issue is hitting at the foundation of our existence as Nigerians and fast eroding the root of our Nigerian community. I am very much worried and afraid that we are on the precipice and dangerously reaching a tipping point where it may no longer be possible to hold danger at bay. Without being immodest, as a Nigerian who still bears the scar of the Nigerian civil war on my body and with a son who bears the scar of fighting Boko Haram on his body, you can understand, I hope, why I am so concerned. When people are desperate and feel that they cannot have confidence in the ability of government to provide security for their lives and properties, they will take recourse to anything and everything that can guarantee their security individually and collectively.
For over ten years, for four of which you have been the captain of the ship, Boko Haram has menacingly ravaged the land and in spite of government's claim of victory over Boko Haram, the potency and the activities of Boko Haram, where they are active, remain undiminished, putting lie to government's claim. The recent explanation of the Chief of Army Staff for non-victory due to lack of commitment and lack of motivation on the part of troops bordering on sabotage speaks for itself. Say what you will, Boko Haram is still a daily issue of insecurity for those who are victimised, killed, maimed, kidnapped, raped, sold into slavery and forced into marriage and for children forcibly recruited into carrying bombs on them to detonate among crowds of people to cause maximum destructions and damage. And Boko Haram will not go away on the basis of sticks alone, carrots must overweigh sticks. How else do you deal with issues such as only about 50% literacy in North-East with over 70% unemployment?
Herdsmen/farmers crises and menace started with government treating the issue with cuddling glove instead of hammer. It has festered and spread. Today, it has developed into banditry, kidnapping, armed robbery and killings all over the country. The unfortunate situation is that the criminality is being perceived as a 'Fulani' menace unleashed by Fulani elite in the different parts of the country for a number of reasons but even more, unfortunately, many Nigerians and non-Nigerians who are friends of Nigeria attach vicarious responsibility to you as a Fulani elite and the current captain of the Nigeria ship. Perception may be as potent as reality at times. Whatever may be the grievances of Fulanis, if any, they need to be put out in the open and their grievances, if legitimate, be addressed; and if other ethnic groups have grievances, let them also be brought out in the open and addressed through debate and dialogue.
The main issue, if I may dare say, is poor management or mismanagement of diversity which, on the other hand, is one of our greatest and most important assets. As a result, very onerous cloud is gathering. And rain of destruction, violence, disaster and disunity can only be the outcome. Nothing should be taken for granted, the clock is ticking with the cacophony of dissatisfaction and disaffection everywhere in and outside the country. The Presidency and the Congress in the US have signalled to us to put our house in order. The House of Lords in the UK had debated the Nigerian security situation. We must understand and appreciate the significance, implication and likely consequences of such concerns and deliberations.
No one can stop hate speech, violent agitation and smouldering violent agitation if he fans the embers of hatred, disaffection and violence. It will continue to snowball until it is out of control. A stitch in time saves nine, goes the old wise saying.
With the death of Funke, Chief Fasoranti's daughter, some sympathetic Nigerian groups are saying "enough is enough". Prof. Anya, a distinguished Nigerian merit Laureate, has this to say "We can no longer say with certainty that we have a nation". Niger-Delta leaders, South-Eastern leaders, Middle-Belt leaders and Northern Elders Forum have not remained quiet. Different ordinary Nigerians at home and abroad are calling for different measures to address or ameliorate the situation. All the calls and cries can only continue to be ignored at the expense of Nigerian unity, if not its continued existence.
To be explicit and without equivocation, Mr. President and General, I am deeply worried about four avoidable calamities:
1. abandoning Nigeria into the hands of criminals who are all being suspected, rightly or wrongly, as Fulanis and terrorists of Boko Haram type;
2. spontaneous or planned reprisal attacks against Fulanis which may inadvertently or advertently mushroom into pogrom or Rwanda-type genocide that we did not believe could happen and yet it happened.
3. similar attacks against any other tribe or ethnic group anywhere in the country initiated by rumours, fears, intimidation and revenge capable of leading to pogrom;
4. violent uprising beginning from one section of the country and spreading quickly to other areas and leading to dismemberment of the country.
It happened to Yugoslavia not too long ago. If we do not act now, one or all of these scenarios may happen. We must pray and take effective actions at the same time. The initiative is in the hands of the President of the nation, but he cannot do it alone. In my part of the world, if you are sharpening your cutlass and a mad man comes from behind to take the cutlass from you, you need other people's assistance to have your cutlass back without being harmed. The mad men with serious criminal intent and terrorism as core value have taken cutlass of security. The need for assistance to regain control is obviously compelling and must be embraced now.
A couple of weeks ago at a public lecture, I had said, among other things, that:
"In all these issues of mobilisation for national unity, stability, security, cooperation, development, growth and progress, there is no consensus. Like in the issue of security, government should open up discussion, debate and dialogue as part of consultation at different levels and the outcome of such deliberations should be collated to form inputs into a national conference to come up with the solution that will effectively deal with the issues and lead to rapid development, growth and progress which will give us a wholesome society and enhanced living standard and livelihood in an inclusive and shared society. It will be a national programme. We need unity of purpose and nationally accepted strategic roadmap that will not change with whims and caprices of any government. It must be owned by the citizens, people's policy and strategy implemented by the government no matter its colour and leaning.
Some of the groups that I will suggest to be contacted are: traditional rulers, past heads of service (no matter how competent or incompetent they have been and how much they have contributed to the mess we are in), past heads of para-military organisations, private sector, civil society, community leaders particularly in the most affected areas, present and past governors, present and past local government leaders, religious leaders, past Heads of State, past intelligence chiefs, past Heads of Civil Service and relevant current and retired diplomats, members of opposition and any groups that may be deemed relevant."
The President must be seen to be addressing this issue with utmost seriousness and with maximum dispatch and getting all hands on deck to help. If there is failure, the principal responsibility will be that of the President and no one else. We need cohesion and concentration of effort and maximum force – political, economic, social, psychological and military – to deal successfully with the menace of criminality and terrorism separately and together. Blame game among own forces must be avoided. It is debilitating and only helpful to our adversary. We cannot dither anymore. It is time to confront this threat headlong and in a manner that is holistic, inclusive and purposeful.
For the sake of Nigeria and Nigerians, I pray that God may grant you, as our President, the wisdom, the understanding, the political will and the courage to do what is right when it is right and without fear or favour. May God save, secure, protect and bless Nigeria. May He open to us a window of opportunity that we can still use to prevent the worst happening. As we say in my village, "May God forbid bad thing".
Senate Sets Up Seven-Member Conference Committee On Electoral Act Amendment Bill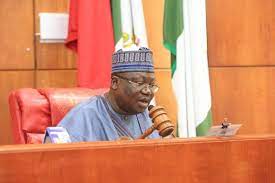 The Senate has set up a Conference Committee to harmonize positions on the Electoral Act Amendments Bill.
President of the Senate, Senator Ahmad Lawan who announced this Wednesday during plenary, said that the  conference Committee will work with that of the House of Representatives in order to be on the same page on Electronic transmission of results by the Independent National Electoral Commission, INEC.
According to Lawan, Senate Leader, Senator Yahaya Abdullahi, APC, Kebbi North  will be the leader of the team.
Other members are Senators Kabiru Gaya, APC, Kano South to represent North West; Danjuma Goje, APC, Gombe Central for North East; Uche Ekwunife, PDP, Anambra Central for South East; Sani Mohammed Musa, APC, Niger East for North Central; Ajibola Basiru, APC, Osun Central for South West and  Matthew Urhoghide, PDP, Edo South.
 Recall that of the seven members for the  Conference, while  only Senator Urhoghide voted YES Electronic transmission of election results, Senator Ekwunife was absent during the voting time and the other five members who are of the ruling All Progressives Congress, APC voted NO for electronic transmission of election results.
The  Senate was before its annual recess thrown into confusion and uproar  as  Senators considered  the Report of the  Electoral Bill, 2021 which is a Bill for an Act to repeal the Electoral Act No.6, 2010 and enact the Electoral Act 2021, to regulate the conduct of Federal, State and Area Councils in the Federal Capital Territory elections.
PIA: Buhari's Aide Tasks Southern Govs, Lawmakers On Amendments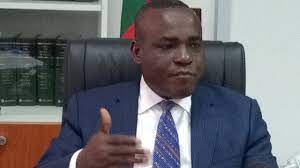 The Senior Special Adviser to the President on Niger Delta, Senator Ita Enang, has asked the Southern Governors Forum (SGF) and members of the National Assembly to take advantage of the proposed amendment to the Petroleum Industry Act (PIA) to change the Act on controversial issues of host communities development fund and the frontier basins exploration trust fund.
Mr Enang, a former senator, said members could propose amendments that could be consolidated with those proposed by President Muhammadu Buhari.
He stated this while appearing on "Politics Today" a programme on Channels TV.
Mr Buhari had written the National Assembly on Tuesday seeking an amendment to the PIA on the administrative part of the law.
The letter dated September 16 was read by the Senate President and the Speaker of the House of Representatives during plenary sessions on Tuesday.
The PIA, which was assented to by the president on August 16, was passed by the National Assembly under controversial circumstances in both chambers of the National Assembly in July.
The president seeks to increase the number of non-executive board members of the Nigerian Midstream and Downstream Regulatory Authority and the Nigerian Upstream Regulatory commission from two to six, to ensure representation of all geopolitical zones.
The Nigerian Governors Forum had in a communique after its 35th teleconference meeting in July expressed dissatisfaction with the ownership of the NNPC Limited and the issues of host communities and the frontier exploration trust fund.
The NGF recommended that given that the corporation is owned by the three tiers of government, the newly incorporated entity (NNPC Limited) should be owned by a vehicle that "holds th.e interest of the three tiers of government" – the institution that is currently positioned to carry out this mandate is the Nigeria Sovereign Investment Authority (NSIA).
The governors, in the communique, said they will address the issues using appropriate channels including the National Economic Council and the National Assembly.
Deepening Constitutional Democracy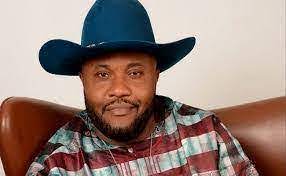 One person who seems to be unhappy about the way the country runs its political parties is Mr Dan Nwanyanwu, the Chairman of Zenith Labour Party.
To him, funding of political parties should not be left at the whims and caprices of money bags, the president, governors or other elected officers of political parties.
He said that such would weaken the political system and make members mere spectators in their own affairs.
He recalled his experience when he gate-crashed in a meeting of the defunct National Party of Nigeria (NPN), presided over by the National Chairman, late Adisa Akinloye.
He noted that party supremacy was the in-thing, as the then President Shehu Shagari and his Deputy, Dr. Alex Ekwueme, sat where ordinary members of the party were all seated.
He stated that Akinloye, as the chairman and other party executives sat in a special seat provided for them.
Nwanyanwu said that in those days, there was equal ownership of the party, because members contributed and were unwaveringly committed to the party's ideology.
The Chairman, Inter-Party Advisory Council (IPAC), Mr. Leonard Nzenwa, stated that non-payment of party dues by party members, remained the core problem in deepening constitutional democracy in the country.
He said that political parties should be mass-owned, mass-oriented, mass funded and must be people-centred, stressing that it is the only way to ensure equality of members in any political party.
According to him, where it looks like few people put funds together to bankroll or fund any political party, such will remain a major problem to constitutional democracy.
Nzenwa who doubles as the Chairman of Action Alliance (AA), noted that funding of political parties by money-bags or few individuals, is a setback to constitutional democracy.
He observed that Nigeria is the only country where members of political parties would refuse to pay their party dues.
He said that in South Africa, the legendary Nelson Mandela, never claimed ownership of the African National Congress (ANC).
"Even in the days of Nnamdi Azikiwe, Obafemi Awolowo and Ahmadu Bello, they never claimed to own their party as members pay their dues as and when due," he said
The IPAC boss said that if today promoters of political parties are laying claims to ownership of their respective political parties, it showed the sad reality of the time.
"Even in America where we borrowed our democracy, no one claimed to own the party even as rich as former President Donald Trump is, at no time did he claim to own the party unlike what is obtainable in Nigeria," he said
He said that the idea of certain individuals claiming ownership of political parties should be stopped, adding that such people used it as a vehicle to blackmail others.
Nzenwa noted that such abuse must be addressed through party structure, commitment of members to the party and high sense of responsibility.
"Hardly do members pay party dues, including my political party and this is because of non-chalant attitude of members, so the money-bags hijack the parties.
"Political parties cannot survive if members refuse to pay, because why we have problem in political parties is that members do not want to make commitment and do not want to take responsibility.
"Members are not sincere and that is why we have this issue because people keep jumping from one political party to the other once they see that there are going to get money there, there is no ideology whatsoever," he stated.
The Publicity Secretary of Young Peoples Party (YPP), Mr. Wale Martins, on his part said that YPP members pay their monthly dues, which according to him, is what has been keeping the party going.
He stated that donations are also welcomed from members and highly spirited Nigerians, but added that, that would not confer undue advantage on them.
"YPP members pay monthly dues which differ from state to state; for instance, in Lagos members pay N1000 monthly, while in some other states, they pay between N500 and N100, while party executives pay N3000," he said
Martins stressed that payment of dues create a sense of belonging, adding that it would further help to promote accountability.
Martins said that members were reluctant to pay their dues because money-bags had hijacked the political structure and members had given tacit support to those willing to drop money in a bid to control the soul of the party and dictate the pace.
Martins said that vote-buying, manipulation and other shenanigans are fallout of this ugly development, especially during party primaries to elect candidate that would fly the flags of the parties.
He also said that government's withdrawal of payment of subvention to parties was responsible for hijacking of the political process by powerful individuals.
"The government used to give political parties subvention, but the sudden withdrawal of such subvention eroded their confidence and left members with no choice than to embrace money-bags,'' he said.
The Executive Director, Adopt A Goal For Development Initiative, Mr. Ariyo-Dare Atoye, said that the country cannot deepen constitutional democracy without political party reformation.
He said that the reformation must guarantee internal party democracy and ensure that party members and officials adhere strictly to rules, guidelines and the constitution.
He noted that the products of political parties become the drivers of the nation's democracy; hence, the country must focus on the basic foundation of ensuring the process of party membership conforms to best practices.
"We must ensure that few money bags and people in power do not undermine and appropriate the functions of political parties," he said.
To get the best out of this democracy, Atoye stated that the country needs political parties that are funded by members and the public and not a few political merchants.
Ogunshola writes for News Agency of Nigeria (NAN).