Obasanjo's Open Letter To President Buhari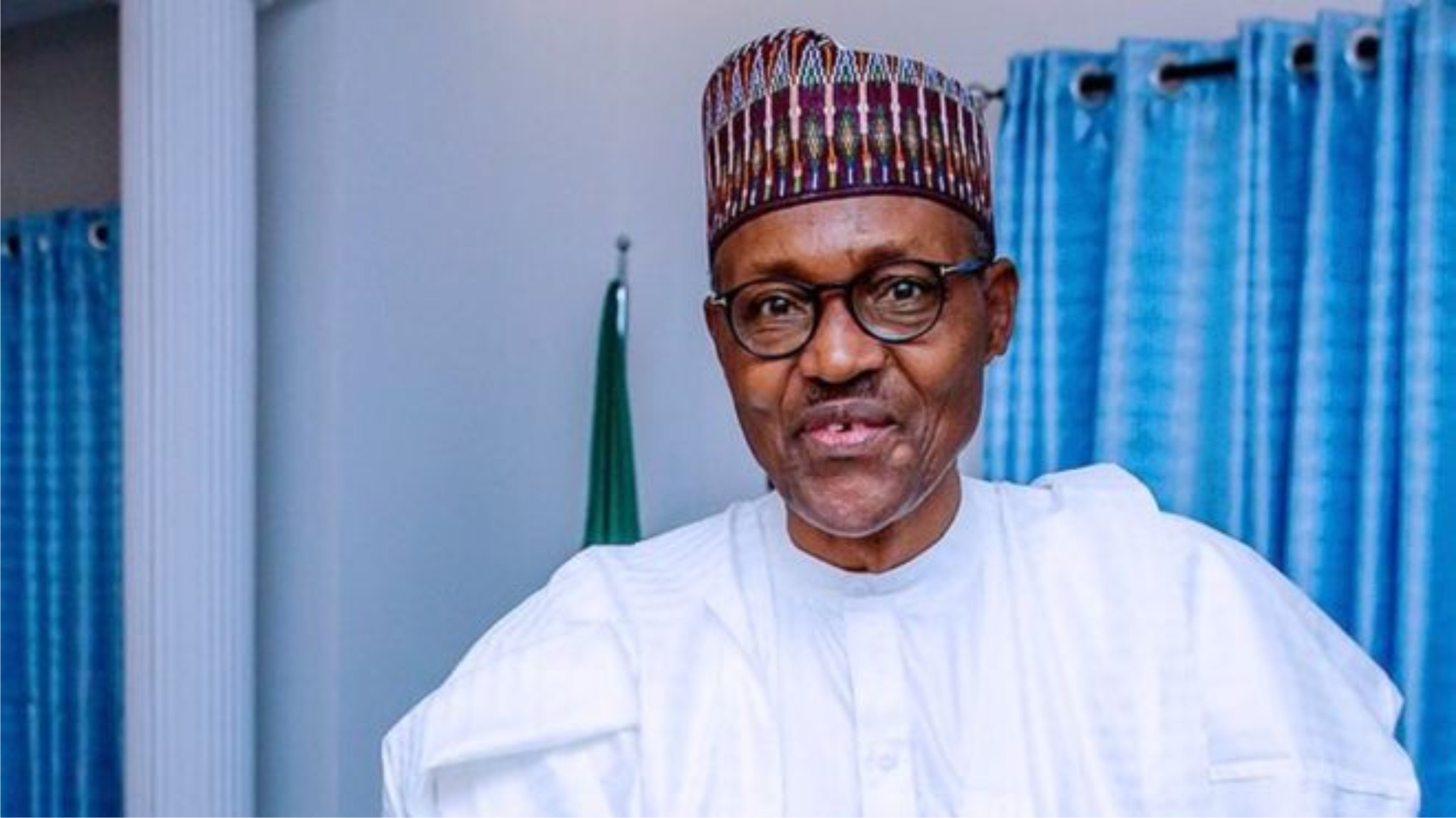 I am constrained to write to you this open letter. I decided to make it an open letter because the issue is very weighty and must be greatly worrisome to all concerned Nigerians and that means all right-thinking Nigerians and those resident in Nigeria. Since the issue is of momentous concern to all well-meaning and all right-thinking Nigerians, it must be of great concern to you, and collective thinking and dialoguing is the best way of finding an appropriate and adequate solution to the problem. The contents of this letter, therefore, should be available to all those who can help in proffering effective solutions for the problem of insecurity in the land.
One of the spinoffs and accelerants is the misinformation and disinformation through the use of fake news. A number of articles, in recent days, have been attributed to me by some people who I believe may be seeking added credence and an attentive audience for their opinions and view-points. As you know very well, I will always boldly own what I say and disown what is put into my mouth. But the issue I am addressing here is very serious; it is the issue of life and death for all of us and for our dear country, Nigeria. This issue can no longer be ignored, treated with nonchalance, swept under the carpet or treated with cuddling glove. The issue is hitting at the foundation of our existence as Nigerians and fast eroding the root of our Nigerian community. I am very much worried and afraid that we are on the precipice and dangerously reaching a tipping point where it may no longer be possible to hold danger at bay. Without being immodest, as a Nigerian who still bears the scar of the Nigerian civil war on my body and with a son who bears the scar of fighting Boko Haram on his body, you can understand, I hope, why I am so concerned. When people are desperate and feel that they cannot have confidence in the ability of government to provide security for their lives and properties, they will take recourse to anything and everything that can guarantee their security individually and collectively.
For over ten years, for four of which you have been the captain of the ship, Boko Haram has menacingly ravaged the land and in spite of government's claim of victory over Boko Haram, the potency and the activities of Boko Haram, where they are active, remain undiminished, putting lie to government's claim. The recent explanation of the Chief of Army Staff for non-victory due to lack of commitment and lack of motivation on the part of troops bordering on sabotage speaks for itself. Say what you will, Boko Haram is still a daily issue of insecurity for those who are victimised, killed, maimed, kidnapped, raped, sold into slavery and forced into marriage and for children forcibly recruited into carrying bombs on them to detonate among crowds of people to cause maximum destructions and damage. And Boko Haram will not go away on the basis of sticks alone, carrots must overweigh sticks. How else do you deal with issues such as only about 50% literacy in North-East with over 70% unemployment?
Herdsmen/farmers crises and menace started with government treating the issue with cuddling glove instead of hammer. It has festered and spread. Today, it has developed into banditry, kidnapping, armed robbery and killings all over the country. The unfortunate situation is that the criminality is being perceived as a 'Fulani' menace unleashed by Fulani elite in the different parts of the country for a number of reasons but even more, unfortunately, many Nigerians and non-Nigerians who are friends of Nigeria attach vicarious responsibility to you as a Fulani elite and the current captain of the Nigeria ship. Perception may be as potent as reality at times. Whatever may be the grievances of Fulanis, if any, they need to be put out in the open and their grievances, if legitimate, be addressed; and if other ethnic groups have grievances, let them also be brought out in the open and addressed through debate and dialogue.
The main issue, if I may dare say, is poor management or mismanagement of diversity which, on the other hand, is one of our greatest and most important assets. As a result, very onerous cloud is gathering. And rain of destruction, violence, disaster and disunity can only be the outcome. Nothing should be taken for granted, the clock is ticking with the cacophony of dissatisfaction and disaffection everywhere in and outside the country. The Presidency and the Congress in the US have signalled to us to put our house in order. The House of Lords in the UK had debated the Nigerian security situation. We must understand and appreciate the significance, implication and likely consequences of such concerns and deliberations.
No one can stop hate speech, violent agitation and smouldering violent agitation if he fans the embers of hatred, disaffection and violence. It will continue to snowball until it is out of control. A stitch in time saves nine, goes the old wise saying.
With the death of Funke, Chief Fasoranti's daughter, some sympathetic Nigerian groups are saying "enough is enough". Prof. Anya, a distinguished Nigerian merit Laureate, has this to say "We can no longer say with certainty that we have a nation". Niger-Delta leaders, South-Eastern leaders, Middle-Belt leaders and Northern Elders Forum have not remained quiet. Different ordinary Nigerians at home and abroad are calling for different measures to address or ameliorate the situation. All the calls and cries can only continue to be ignored at the expense of Nigerian unity, if not its continued existence.
To be explicit and without equivocation, Mr. President and General, I am deeply worried about four avoidable calamities:
1. abandoning Nigeria into the hands of criminals who are all being suspected, rightly or wrongly, as Fulanis and terrorists of Boko Haram type;
2. spontaneous or planned reprisal attacks against Fulanis which may inadvertently or advertently mushroom into pogrom or Rwanda-type genocide that we did not believe could happen and yet it happened.
3. similar attacks against any other tribe or ethnic group anywhere in the country initiated by rumours, fears, intimidation and revenge capable of leading to pogrom;
4. violent uprising beginning from one section of the country and spreading quickly to other areas and leading to dismemberment of the country.
It happened to Yugoslavia not too long ago. If we do not act now, one or all of these scenarios may happen. We must pray and take effective actions at the same time. The initiative is in the hands of the President of the nation, but he cannot do it alone. In my part of the world, if you are sharpening your cutlass and a mad man comes from behind to take the cutlass from you, you need other people's assistance to have your cutlass back without being harmed. The mad men with serious criminal intent and terrorism as core value have taken cutlass of security. The need for assistance to regain control is obviously compelling and must be embraced now.
A couple of weeks ago at a public lecture, I had said, among other things, that:
"In all these issues of mobilisation for national unity, stability, security, cooperation, development, growth and progress, there is no consensus. Like in the issue of security, government should open up discussion, debate and dialogue as part of consultation at different levels and the outcome of such deliberations should be collated to form inputs into a national conference to come up with the solution that will effectively deal with the issues and lead to rapid development, growth and progress which will give us a wholesome society and enhanced living standard and livelihood in an inclusive and shared society. It will be a national programme. We need unity of purpose and nationally accepted strategic roadmap that will not change with whims and caprices of any government. It must be owned by the citizens, people's policy and strategy implemented by the government no matter its colour and leaning.
Some of the groups that I will suggest to be contacted are: traditional rulers, past heads of service (no matter how competent or incompetent they have been and how much they have contributed to the mess we are in), past heads of para-military organisations, private sector, civil society, community leaders particularly in the most affected areas, present and past governors, present and past local government leaders, religious leaders, past Heads of State, past intelligence chiefs, past Heads of Civil Service and relevant current and retired diplomats, members of opposition and any groups that may be deemed relevant."
The President must be seen to be addressing this issue with utmost seriousness and with maximum dispatch and getting all hands on deck to help. If there is failure, the principal responsibility will be that of the President and no one else. We need cohesion and concentration of effort and maximum force – political, economic, social, psychological and military – to deal successfully with the menace of criminality and terrorism separately and together. Blame game among own forces must be avoided. It is debilitating and only helpful to our adversary. We cannot dither anymore. It is time to confront this threat headlong and in a manner that is holistic, inclusive and purposeful.
For the sake of Nigeria and Nigerians, I pray that God may grant you, as our President, the wisdom, the understanding, the political will and the courage to do what is right when it is right and without fear or favour. May God save, secure, protect and bless Nigeria. May He open to us a window of opportunity that we can still use to prevent the worst happening. As we say in my village, "May God forbid bad thing".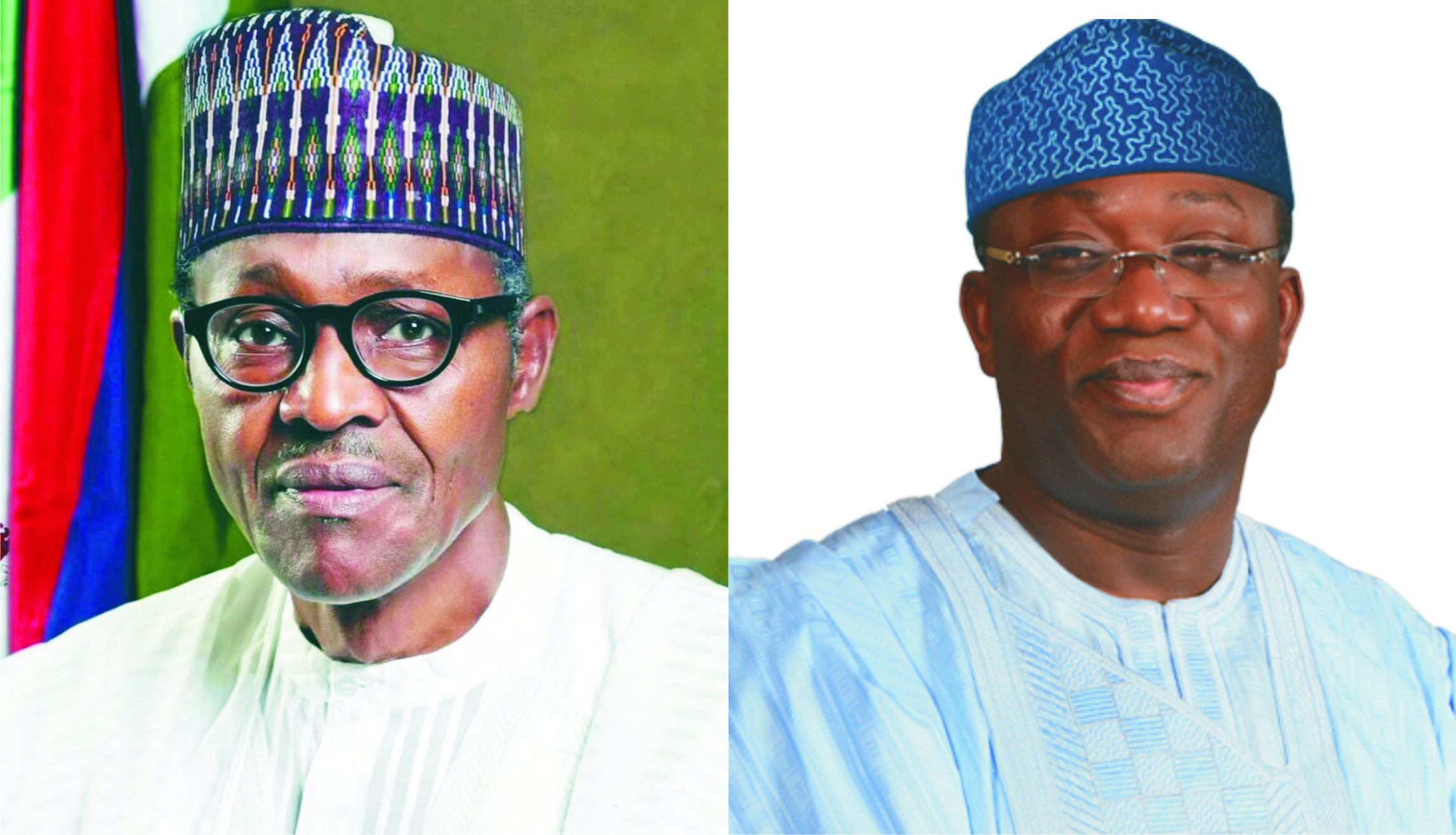 When Mr Ibrahim Magu, the Acting Chairman, Economic and Financial Crimes Commission (EFCC), spoke at the induction programme for returning and newly-elected governors, he did not mince words in accusing governors of misusing security votes.
He alleged that some governors deliberately fuelled insecurity in their states just to collect more money as security votes.
He noted that some of the governors "now covertly promote insecurity as justification to inflate their security votes."
Magu also alleged that there was a link between corruption, banditry and terrorism.
His allegations were contained in a paper, titled,  "Imperative of Fighting Corruption/Terrorism Financing in Nigeria.''
Magu told the session that a debate on the legality of security votes enjoyed by the governors was ongoing.
"We have also seen evidence of theft of public resources by some state governors,  cashing in on the insecurity in their states.
"Insecurity has also offered the required oxygen for corruption to thrive as evident in the $2.1bn arms procurement scandal involving top military commanders both serving and retired."
A study carried out by the University of Nigeria, agreed with Magu on the abuse of security votes.
The study is titled "Legitimising Corruption in Government: Security Votes in Nigeria.''
It was authored by  Obiamaka Egbo, Ifeoma Nwakoby, Josaphat Onwumere  and  Chibuike Uche, of the  Department of Banking and Finance, University of Nigeria.
"The tendency among Nigerian politicians, particularly the executive arm at the various levels of government, to manipulate security issues for political and economic gains is widespread.
"This has been fuelled by the abuse of security votes, an 'opaque fund' reserved for the executive which is not appropriated, accounted for or audited through the legislature.
" Sometimes, a state governor could (mis)appropriate as much as N100 million monthly as security vote.
"Such slush funds are channelled into the secret funding of militias and gangs of government enforcers.''
The appropriateness or otherwise of security votes was at the centre of discourse at the Independent Corrupt Practices and Other Related Offences Commission (ICPC)  second Quarterly Anti-Corruption Policy Dialogue Series.
The dialogue focused on Accountability for Security Votes.
ICPC Chairman, Prof. Bolaji Owasanoye, who spoke, agreed with Magu that security vote is an easy and attractive route for stealing public funds.
According to him, it is also a veritable avenue for abuse of public trust, escalation of poverty and underdevelopment and ironically the escalation of insecurity.
"It has pushed up insecurity somehow, that is not to say we do not need security vote.
"In the 2019 budget as appropriated, for example, 162 Ministries, Departments and Agencies (MDAs) had money appropriated for them as security votes.
"These MDAs span boards, centres, committees, ministries, commissions, councils, hospitals, schools, law enforcement agencies, obviously the armed forces and intelligence offices."
Owasanoye said that the number and categories of MDAs given security votes, suggest that something was wrong with the parameters for determining those who are entitled to security votes.
"This then provokes some question as which MDAs are entitled to security votes and how should security votes be accounted for?
"It is clear from our present approach, that we do not have any rational principle being followed at the moment.
"If there is one, I will be happy that my ignorance will be diminished and removed," he said.
The chairman explained that it was clear from the current approach to budgeting for security votes, that no principle was being followed.
He said that this is clear from the quantum and range of sums appropriated in the 2019 budget for MDAs, where the lowest amount for security vote was N3,600, while the highest amount was N4.20 billion.
"What on earth can anyone do with N3, 600, and I am not talking of an individual.
"If the N3, 600 is the security vote of an individual, most likely it will take him from somewhere to his house. That is the safest place to be.
"But what on earth can an agency do with N3, 600 as security vote, as appropriated?"
With this disparity, what then should security votes be used for?
Owasanoye opined that it was pertinent because MDAs with budgets for security votes also have separate budgets for other security related matters, such as the production or procurement for security or defence equipment.
"In the case of defence and core security and law enforcement agencies, some of these items and the votes are undoubtedly justified. But the quantum and use is open to scrutiny," he said.
He, however, explained that it was apparent that security vote was not for any of those other security items mentioned, because they were often separately covered in the budget.
"There is the erroneous impression that security votes are not being accounted for with our recent experience as a country, that almost lost a geo-political zone to insurgency.
"Whereas billions of dollars were appropriated for security, but diverted by corruption to matters like engaging prayer warriors demands that we reflect very closely and ask ourselves whether we can afford to continue on the same trajectory of lack of accountability for security votes.
"We need security votes; we should give the votes to those who deserve to have security votes and we should demand some framework for accountability," he said.
On his part, Chief of Army Staff, Lt.-Gen. Tukur Buratai, said that security vote was subject to audit and "if it is not done, it is wrong".
He said that the votes were not votes for defence and were also not meant for the armed forces.
"Strictly speaking, if you look at security votes in the true context, it is not meant to tackle insecurity.
"We have funding for Ministry of Defence and the Armed Forces. If you have budget lines for these services and organisations, then why security votes?
"However, it can be used for security; but it is not meant to solve insecurity,
"There are other votes which are constitutional which include the contingency fund," he said.
Buratai explained that even though there was security vote that was generally applied, it must follow the Public Procurement Act 2007.
The chief of army staff said that if security vote was made constitutional and proper guidelines set out on utilisation, the issue will be laid to rest
Governor Kayode Fayemi of Ekiti State, described  security vote as the budgetary or extra budgetary allocation ostensibly for security, received by the President, Governors and Local Government Chairmen.
This allocation he said, is spent without legal obligation to account for how it is spent.
Fayemi said that security votes have not been widely accepted by citizens, because of the assumption that such funds are being abused by state governments.
He said that the problem really is not about the security vote but about its usages and the character of the people administering it.
"Security votes attract more attention because of the seemingly non accountable nature of the expenditure under the budgetary provision.
"There is widespread belief that the appropriation of security votes in Nigeria is unconstitutional and thus illegal.
"This is not correct because in the Nigerian constitution, the executive is entrusted with the responsibility of preparing a budget which is then sent to the legislature for ratification.
"The fact that huge amount of monies are routinely being budgeted and expended in the name of security vote does not make it an illegal practice
"The act of approving any sum allocated to such a heading, covert or overt, legalises the concept. The insinuation that such money is not budgeted for is not true," Fayemi said.
Like Magu said, the legality or otherwise of security vote is ongoing, and must continue until it properly defined. The earlier the better to avoid misuse and diversion of public funds in the guise of security vote.
Sharang writes for the News Agency of Nigeria (NAN).
Naomi Sharang
Grudges Not Healthy For Our Music Industry –PMAN President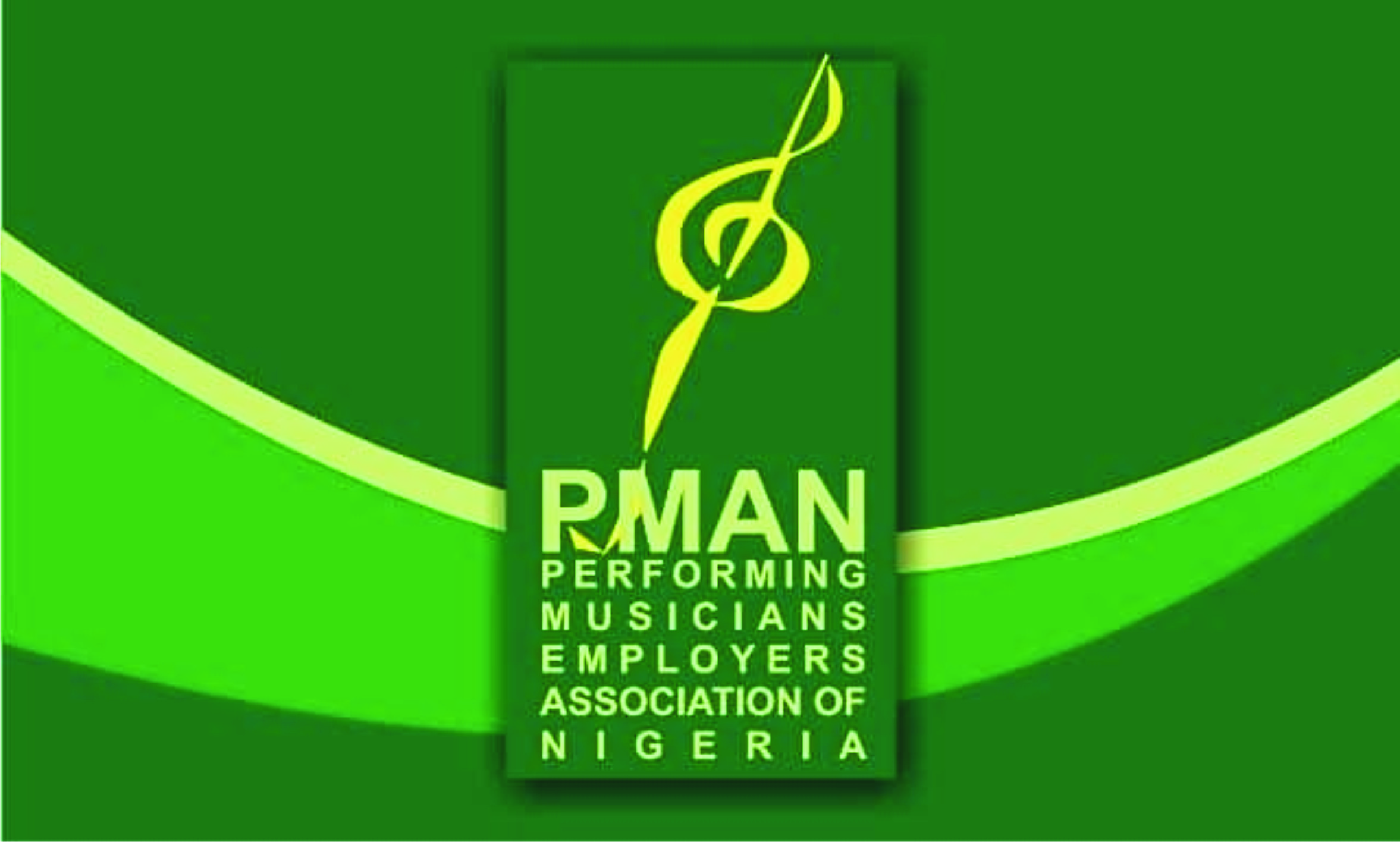 Voombalistic Uncle P, National President, Performing Musicians Association of Nigeria (PMAN), says grudges among Nigerian musicians is not healthy for the music industry.
Performing Musicians Association of Nigeria (PMAN) is an umbrella organisation that guides, protect and promotes the interests of musicians in Nigeria.
Dr Obi Okwudili Casmir, popularly known as Voombalistic Uncle P, who spoke with our source in Lagos, advised musicians to shun grudges to avoid resentment in their relationships.
"Grudges amongst musicians is not healthy for our industry and will only create further resentment in their relationships as musicians and may affect what we represent or present to the public.
"Being emotionally immature when composing or writing your songs means you can not control your emotions or reactions towards your colleagues.
"Having quarrel is a fact of life amongst best of friends but you don't take it too hard on yourselves because it might graduate to what happened in the case of 2pac and Biggie.
"I advise we settle our differences internally if we have any, rather than taking them to the studio and then streets/homes. That doesn't project us in good light," he said.
It was gathered that Nigerian rappers Jude Abaga popularly known as M.I and Olanrewaju Ogunmefun (Vector) are currently expressing grudges against each other in songs which had been trending on social media platforms.
The grudge, which reportedly began over supremacy in the rap category of the music industry, has being described as publicity stunts, while some saw it as real disagreement between the two rappers which had been brewing over the years.
Rescind N5,000 Fee For National ID, PDP Tells Buhari
The Peoples Democratic Party (PDP),  yesterday,  charged President Muhammadu Buhari to direct the National Identity Management Commission (NIMC)  to recind the N5,000 fee for national identity cards immediately.
The PDP in a statement by its National Publicity Secretary,  Kola Ologbondiyan,  said the new fee is repressive and an attempt by the All Progressives Congress (APC)-led Federal Government to further impose hardship on the citizens.
The opposition party noted that the idea of an ID card fee is offensive to the sensibilities of Nigerians, as it amounts to stripping Nigerians of their constitutional rights in their own country..
"Our party holds that issuance of national identity card to citizens, as an obligation of the state to its citizenry, must remain free as established by the PDP. The N5000 levy must be immediately rescinded before it triggers restiveness in the nation.
"Already, the fee is generating tension in the country as Nigerians have continued to register their rejection in the public space.
"The PDP notes the increasing penchant of the APC administration to impose all sorts of taxes on suffering Nigerians."
Meanwhile, President Muhammadu Buhari has signed five bills passed by the 8th National Assembly into law, Mr Umar Yakubu, his Senior Special Assistant on National Assembly Matters (House of Representatives) has said.
Yakubu who made the announcement at a news conference last Wednesday in Abuja, said that the Acts were to ensure good governance in the country.
The bills include the Obafemi Awolowo University Transitional Amendment Act, Abubakar Tafawa Balewa University, Bauchi Amendment Act, the University of Maiduguri Amendment Act, the National Fertiliser Quality Control Act and the Nigerian Council of Food Science and Technology Establishment Act.