How to Get Rid Of Rashes Or Itching?
Itchy rashes torment you when least expected. What seems like innocent, mild rashes may soon give rise to a vicious itch-scratch-itch cycle. Rashes may appear anywhere on your body. It all starts with abnormal discolouration of the affected region on the skin, accompanied by a change in its texture. Some rashes are flat while others may appear as bumpy red spots.A condition in which you develop red, bumpy rashes on your body, is commonly known as dermatitis. Itchiness and development of rashes are termed as pruritus.
Rashes are generally non-contagious and affect adults and children alike. Certain weather conditions and immune response also contribute to the development of rashes.[1] Eczema is the most common type of rashes, followed by other kinds like granuloma annulare, pityriasisrosea and lichen planus. In extreme case, rashes may develop into puss,and the infection may worsen
Since there may be several underlying reasons for rashes or itching, getting to the root cause is important, and for that one can book a doctor online at docprime to get an expert's opinion. Topical application of anti-pruritic ointments coupled with antifungal and antibacterial drugs can provide relief from rashes and itching.[2]Surfaz-Sn cream is effective in the healing of rashes and itching when applied on affected area as directed by your dermatologist.
Why Do Rashes and Itching Occur?
Rashes and itching often go together.[3] While most rashes are pruritic, continuous itching can also lead to the appearance of rashes.
Rashes appear when your skin is inflamed. Inflammation is an immune response to allergens, antigens and pathogens.
Rashes Due to Immune Misfire
Rashes which are red, scaly and itchy might be due to Eczema. Atopic Eczema results from a hypersensitive immune system. Common triggers are skin irritants (found in skin products or fabrics), stress, certain proteins and other allergens.
Dermatitis causes red, dry, flaky and itchy rashes which often become infected.[4] Physical contact with irritants, hives due to hypersensitivity and extremely dry weather can cause atopic and nummular dermatitis respectively while stasis dermatitis stems from poor blood circulation to extremities.
Red, circular and raised rashes could be Granuloma annulare.
An autoimmune disorder, triggered by certain medications, Hepatitis B or C could lead to the development of flat, shiny and reddish-purple bumps. These are called Lichen Planus.
Pityriasisrosea refers to large, scaly and pinkish rashes associated with itching. Later, they develop into red,inflamed regions due to constant itching.
Psoriasis and Systemic Lupus Erythematosus are examples of autoimmune disorders resulting in rashes
Rashes Due to Pathogens
Ringworm infection is caused by a fungus, which is characterised by circular, itchy rashes in groins, the area between fingers and arms.Seborrheic dermatitis is caused due to fungal infection on the scalp.Surfaz-Sn cream can be used to treat fungal skin infections.
Impetigo is an example of highly contagious bacterial infection leading to puss filled blisters on face, arms and legs.
Rashes due to chicken pox and Hand Foot and Mouth diseases are attributed to viral infection.
The sensation of itching is primarily mediated by immune molecules like histamine. Other molecules triggering itching are proteases, cytokines and neuropeptides.[5]
Getting Rid ofrashes and Itching
For mild itching, you can opt for some home remedies for symptomatic relief. These can help you soothe your itchy skin and prevent reinfection caused by constant itching.
Dryness can trigger itchy skin rashes. Regular moisturization using non-scented and mild oils and lotions can ease the itchiness. Cold compress also helps to curb skin inflammation by cooling down the affected area. It can be used whenever required. Humidity and sweat can also aggravate rashes. Wearing lightweight clothes and staying in a cool setting can tone down itchiness.
Calamine lotion is effective in treating rashes due to hives by cooling down the inflamed skin. Oatmeal bath and baking soda bath can also cool off your body and reduce the intensity of rashes.
Most rashes resolve after topical application of corticosteroid ointments and antifungal or antibacterial ointments.An ointment which has anti-microbial, as well as anti-histamine action, is the best way for symptomatic treatment of itchy rashes.
Surfaz-Sn cream use is highly recommended to battle itchy rashes. Manufactured by Franco Indian Pharmaceuticals Pvt. Ltd, Surfaz-Sn cream composition is of Beclomethasone Topical (0.025%), Clotrimazole Topical (1%) and Neomycin Topical (0.5%).
Surfaz-Sn cream mechanism of action stems from the combination of anti-microbial and corticosteroid composition. Beclomethasone is a steroid that inhibits the production and migration of leucocytes, prostaglandins and other mediators of inflammatory reaction. It is useful in providing symptomatic relief from itchy rashes. Clotrimazole prevents fungal growth by interfering in their cell wall production. Bacterial growth is inhibited by antibiotic Neomycin which acts by blocking protein synthesis necessary for the survival of bacteria.
Other variants of Surfaz-Sn cream are Surfaz Dusting powder, Surfaz cream, Surfaz Topical Solution, Surfaz-O tablet and Surfaz-B cream.
Surfaz-Sn dosage and duration of treatment should be followed as directed by your physician. Surfaz-Sn side effects, although rare, shouldn't be ignored if they occur. Your doctor should be notified about any such unwanted reactions like itchiness of the skin, dry and cracked skin, acne, infections, discolouration of the skin and increased hair growth.
Surfaz-Sn contraindications include allergy to any of its components, systemic fungal infection and any other active infection. Avoiding contact with eyes, nose and mouth, washings hands after every application and using a thin layer of the cream are some Surfaz-Sn precautions that should be followed. Surfaz-Sn cream interaction has been reported with other topical drugs like Amphotericin B, Nystatin and Flucytosine.
Persistent rashes with chronic inflammation might require a more detailed investigation and treatment, apart from the topical application of ointments.

HIV Prevention: Group Wants FG To Include PrEP In NHIS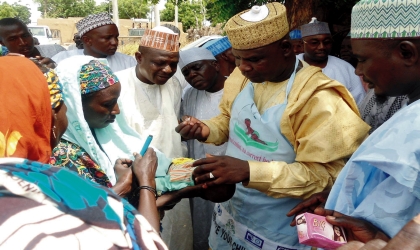 The New HIV Vaccine and Microbicides Advocacy Society (NHVMAS) yesterday urged the Federal Government to include oral Pre-exposure prophylaxis (PrEP), a HIV prevention drug, in the National Health Insurance Scheme (NHIS).
Mrs Florita Durueke, Executive Director, NHVMAS, made the call during a weekly online training for journalists on HIV prevention research.
Durueke said that including PrEP in the services of NHIS would reduce the cost and promote easy access to the drug to prevent HIV infection.
She described oral PrEP as a pill taken by an uninfected or HIV negative patient daily to prevent infection.
According to her, the drug offers protection or reduces the risk of HIV infection by 96 per cent when used consistently and correctly.
According to her, PrEP works for high risk persons such as people with multiple sexual partners, female sex workers, men who have sex with men, partners of infected patients and sexually active adolescents.
"Nigeria is still struggling with PrEP access for those at substantial risk of HIV infections.
"The main challenge with PrEP is that it is expensive; one month supply of PrEP costs about N500,000 or more.
"African countries such South Africa, Kenya, Uganda, Zimbabwe and Tanzania have thousands of persons taking PrEP because they have PrEP Access Programmes in place.
"However, in Nigeria where about 1.9 million people are living with HIV, only an estimated 400 to 600 people at high risk of infection are currently taking PrEP, " she said.
Durueke said that the situation placed Nigeria at the bottom of African countries that recommended PrEP in national guidelines.
"It is contributing to the burden of HIV in the country," she said.
Durueke urged the Federal Government to consider public financing or partnership with local and foreign donors for PrEP access.
She urged that the cost should be subsidised for those at a very high risk of HIV infection.
"If we can also push it into NHIS, the cost burden will not be much on patients.
"This will increase community demand for PrEP from people at risk of infection," she said.
Also speaking, Mr Oluwatosin Alaka, Programme Coordinator at NHVMAS, said the national roadmap on PrEP access in Nigeria was still at the draft stage as at May 2019.
"Nigeria needs to move fast to get PrEP access and roll it out to target population, so that we are not left out in the fight against HIV prevention response," he said.
The News Agency of Nigeria (NAN) reports that in 2014, the World Health Organisation (WHO) first recommended offering PrEP to only men who have sex with men.
However, based on further evidence of the effectiveness and acceptability of PrEP, in September 2015, WHO recommended that people at substantial risk of HIV infection should be offered PrEP as an additional prevention choice, as part of comprehensive prevention.

COVID-19: Body Charges Rivers On Thorough Hand Washing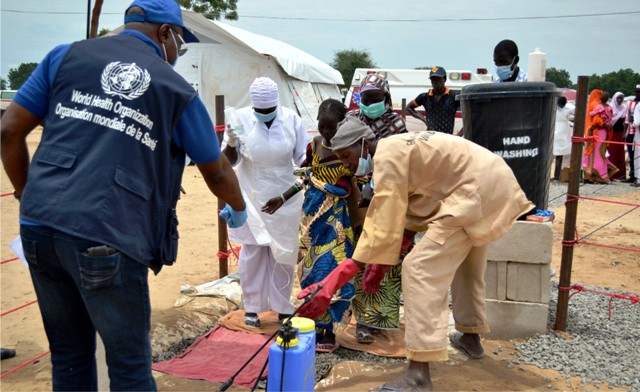 Amidst fears associated with the dreaded Coronavirus, which has been detected in most states, the Rivers State Rural Water Supply and Sanitation Agency (RUWASSA), says it has taken necessary precautionary measures to combat the Coronavirus, also known as COVID-19.
Speaking while fielding questions from journalists, the General Manager of the Rivers State Rural Water Supply and Sanitation Agency (RUWASSA), Mr. Napoleon Adah, said such measures were aimed at raising awareness on proper and regular hand washing, and the use of alcohol base hand sanitiser.
"As an agency saddled with the responsibility of hand washing and personal hygiene, we are working in collaboration with the United Nations Children's Fund (UNICEF) and Rivers State Ministry of Health in order to carry out adequate advocacy and sensitisation to the communities on the inherent dangers of COVID-19," Adah said.
He further commended the Rivers State Governor, Barr. Nyesom Wike for his effective leadership to curb the spread of the virus in Rivers State.
According to him, there are several committees set up by the Governor to create adequate awareness in the area of COVID-19. This, he said has invariably made the state to be Coronavirus free.
The RUWASSA boss, who is also an environmental disaster risk management expert, noted that the agency in collaboration with UNICEF is currently working out modalities to provide automatic hand washing facilities to the various LGAs of Rivers State.

COVID-19: 'No Challenge In Community Sensitisation'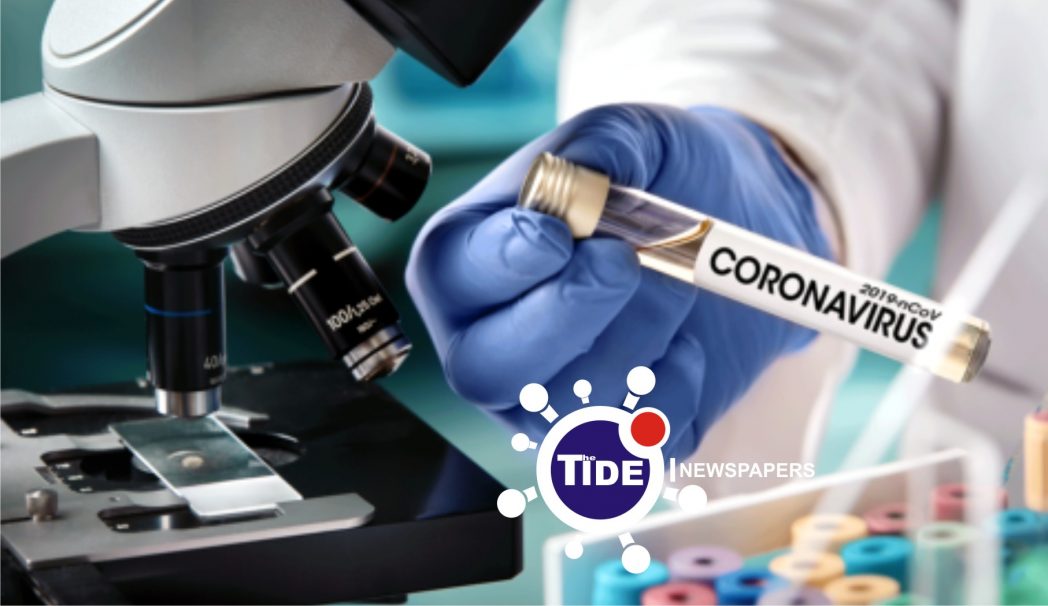 As the fight to prevent the rampaging Coronavirus from infecting Rivers people continues, part of the measures adopted by the United Nations Children's Fund (UNICEF) in reaching out to communities has so far not experienced any notable challenges.
The Lead Coordinator for the State Rapid Response Team for COVID-19, Mr Modekai Ifemide Olowole, who made this known after a recent routine assessment of performance of the Rapid Response Team on sensitization in Obio/Akpor and Port Harcourt LGAs stated that the compliance level has been encouraging.
Olowole, who credited the success recoded so far to the existing mechanism in place, explained that the sensitisation team of the Rapid Response Team (RRT) works with Institutions on ground , adding that: 'We have come together to offer our support.
"What we did was to sensitise the Civil Society Organisations (CSOs) to know how they can engage the communities in whatever they are doing.
"If while doing that they need some support from us, we have a Rapid Response Team (RRT) that are working on ground. They have mobility, they have everything," he said.
According to him, each time any of the Civil Society Organisations has palliatives for instance, to give to members of any community, they use the opportunity to make presentations on COVID-19 preventive measures.
The RRT, sponsored by UNICEF in collaboration with the Rivers State Ministry of Health, and the Rivers State Rural Water Supply and Sanitation Agency (RUWASSA), he said, decided to adopt the method, knowing that many people in the communities are more bothered by how to overcome hunger than COVID-19.
"If you look at it economically, everybody is hungry. If you go to a community and tell them you want to sensitise them on how to wish hands, they will tell you they are hungry," he said.
This, he explained further, is part of what Risk Communication entails, and is the platform through which UNICEF aims to support the state.
"UNICEF's aim is to support the state wherever they are working to pilot a model that is of international best practices and present to the state. That is what we're doing now," he said.
By: Sogbeba Dokubo