How to Get Rid Of Rashes Or Itching?
Itchy rashes torment you when least expected. What seems like innocent, mild rashes may soon give rise to a vicious itch-scratch-itch cycle. Rashes may appear anywhere on your body. It all starts with abnormal discolouration of the affected region on the skin, accompanied by a change in its texture. Some rashes are flat while others may appear as bumpy red spots.A condition in which you develop red, bumpy rashes on your body, is commonly known as dermatitis. Itchiness and development of rashes are termed as pruritus.
Rashes are generally non-contagious and affect adults and children alike. Certain weather conditions and immune response also contribute to the development of rashes.[1] Eczema is the most common type of rashes, followed by other kinds like granuloma annulare, pityriasisrosea and lichen planus. In extreme case, rashes may develop into puss,and the infection may worsen
Since there may be several underlying reasons for rashes or itching, getting to the root cause is important, and for that one can book a doctor online at docprime to get an expert's opinion. Topical application of anti-pruritic ointments coupled with antifungal and antibacterial drugs can provide relief from rashes and itching.[2]Surfaz-Sn cream is effective in the healing of rashes and itching when applied on affected area as directed by your dermatologist.
Why Do Rashes and Itching Occur?
Rashes and itching often go together.[3] While most rashes are pruritic, continuous itching can also lead to the appearance of rashes.
Rashes appear when your skin is inflamed. Inflammation is an immune response to allergens, antigens and pathogens.
Rashes Due to Immune Misfire
Rashes which are red, scaly and itchy might be due to Eczema. Atopic Eczema results from a hypersensitive immune system. Common triggers are skin irritants (found in skin products or fabrics), stress, certain proteins and other allergens.
Dermatitis causes red, dry, flaky and itchy rashes which often become infected.[4] Physical contact with irritants, hives due to hypersensitivity and extremely dry weather can cause atopic and nummular dermatitis respectively while stasis dermatitis stems from poor blood circulation to extremities.
Red, circular and raised rashes could be Granuloma annulare.
An autoimmune disorder, triggered by certain medications, Hepatitis B or C could lead to the development of flat, shiny and reddish-purple bumps. These are called Lichen Planus.
Pityriasisrosea refers to large, scaly and pinkish rashes associated with itching. Later, they develop into red,inflamed regions due to constant itching.
Psoriasis and Systemic Lupus Erythematosus are examples of autoimmune disorders resulting in rashes
Rashes Due to Pathogens
Ringworm infection is caused by a fungus, which is characterised by circular, itchy rashes in groins, the area between fingers and arms.Seborrheic dermatitis is caused due to fungal infection on the scalp.Surfaz-Sn cream can be used to treat fungal skin infections.
Impetigo is an example of highly contagious bacterial infection leading to puss filled blisters on face, arms and legs.
Rashes due to chicken pox and Hand Foot and Mouth diseases are attributed to viral infection.
The sensation of itching is primarily mediated by immune molecules like histamine. Other molecules triggering itching are proteases, cytokines and neuropeptides.[5]
Getting Rid ofrashes and Itching
For mild itching, you can opt for some home remedies for symptomatic relief. These can help you soothe your itchy skin and prevent reinfection caused by constant itching.
Dryness can trigger itchy skin rashes. Regular moisturization using non-scented and mild oils and lotions can ease the itchiness. Cold compress also helps to curb skin inflammation by cooling down the affected area. It can be used whenever required. Humidity and sweat can also aggravate rashes. Wearing lightweight clothes and staying in a cool setting can tone down itchiness.
Calamine lotion is effective in treating rashes due to hives by cooling down the inflamed skin. Oatmeal bath and baking soda bath can also cool off your body and reduce the intensity of rashes.
Most rashes resolve after topical application of corticosteroid ointments and antifungal or antibacterial ointments.An ointment which has anti-microbial, as well as anti-histamine action, is the best way for symptomatic treatment of itchy rashes.
Surfaz-Sn cream use is highly recommended to battle itchy rashes. Manufactured by Franco Indian Pharmaceuticals Pvt. Ltd, Surfaz-Sn cream composition is of Beclomethasone Topical (0.025%), Clotrimazole Topical (1%) and Neomycin Topical (0.5%).
Surfaz-Sn cream mechanism of action stems from the combination of anti-microbial and corticosteroid composition. Beclomethasone is a steroid that inhibits the production and migration of leucocytes, prostaglandins and other mediators of inflammatory reaction. It is useful in providing symptomatic relief from itchy rashes. Clotrimazole prevents fungal growth by interfering in their cell wall production. Bacterial growth is inhibited by antibiotic Neomycin which acts by blocking protein synthesis necessary for the survival of bacteria.
Other variants of Surfaz-Sn cream are Surfaz Dusting powder, Surfaz cream, Surfaz Topical Solution, Surfaz-O tablet and Surfaz-B cream.
Surfaz-Sn dosage and duration of treatment should be followed as directed by your physician. Surfaz-Sn side effects, although rare, shouldn't be ignored if they occur. Your doctor should be notified about any such unwanted reactions like itchiness of the skin, dry and cracked skin, acne, infections, discolouration of the skin and increased hair growth.
Surfaz-Sn contraindications include allergy to any of its components, systemic fungal infection and any other active infection. Avoiding contact with eyes, nose and mouth, washings hands after every application and using a thin layer of the cream are some Surfaz-Sn precautions that should be followed. Surfaz-Sn cream interaction has been reported with other topical drugs like Amphotericin B, Nystatin and Flucytosine.
Persistent rashes with chronic inflammation might require a more detailed investigation and treatment, apart from the topical application of ointments.
Covid-19: 'People Taking Herbal Concortions Risk Organ Failures'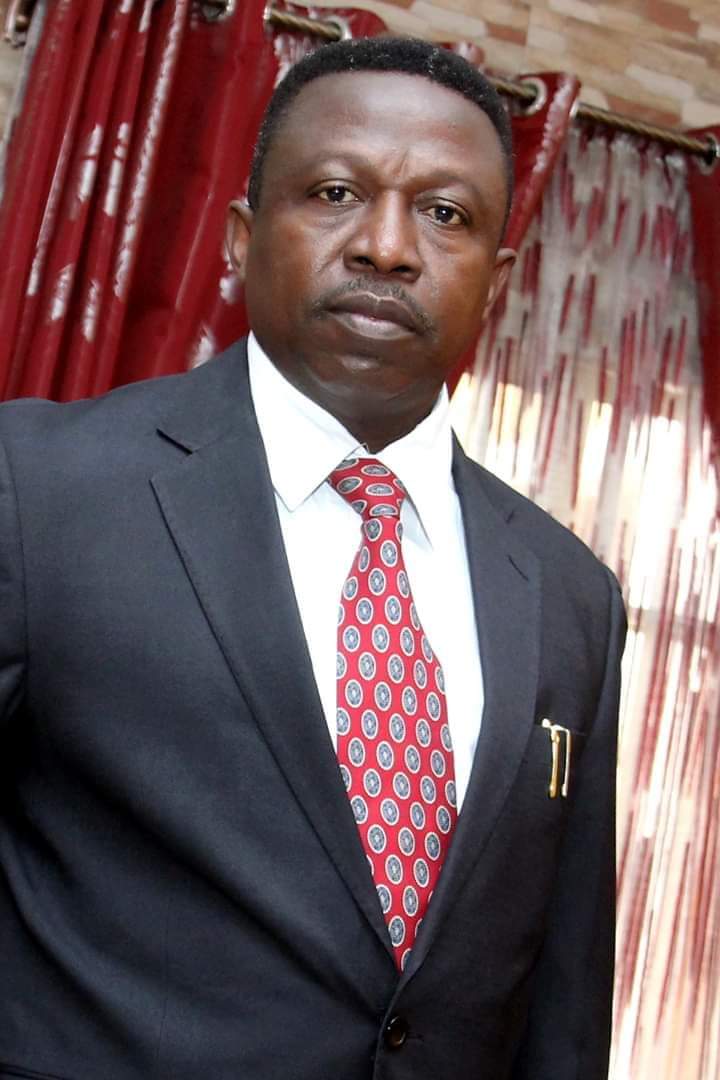 Rivers State Commissioner for Health, Prof Princewill Chike, has stated that people who prefer to take herbal concoctions as treatment for Covid-19 stand the risk of experiencing various forms of organ failures in the future.
He, therefore, called on the public to protect the vulnerable in society by always observing all Covid-19 protocols.
Making the call recently, when a team of the Presidential Steering Committee on Covid-19, Abuja, paid him a courtesy visit in his office, Chike decried situations in which people proffer alternative herbal solutions to treat Covid-19".
According to the Commissioner, "research-minded people have it that we will soon have very high incidences of kidney, liver and organ failures because of the level of native concoctions people took within this period in the name of treating Covid-19.
While noting that the medical field is not for mediocres because it deals with life, he stated that the field is rather to empathise with humanity on health-related issues in order to save life. 
"It baffles me when I hear people say or argue that there is no covid, meanwhile, the Third Wave is ravaging the country with death rate on the increase. If care is not taken in Nigeria, we may encounter the Fourth Wave of Covid", the Commissioner said. 
Speaking earlier, the leader of the Presidential Steering Committee on Covid-19, Dr Levin Damisah said the purpose of the visit was to engage the State in efforts to enforce the containment measure of Covid-19. 
"We do not want to bring lockdown as first yy, knowing that Rivers State is very key to the socio-economic life of this country. So, whatever we need to do to keep the good work going is what we are here for", he explained.
Damisah expressed worry over the recent data showing that there is so much mortality rate associated with the Delta Variant, which, he said, has recorded over 2,600 deaths in the last two months.
He further noted that the team offers its  support for the State to leverage on identifying the challenges facing Covid-19 prevention, containment and mitigation in the State, as well as proffer solutions.
By: Sogbeba Dokubo
Dep Gov Harps On Pharmacists, Physicians' Cordial Working Relationship
Bayelsa State Deputy Governor, Senator Lawrence Ewhrudjakpo, has stressed the need for practising pharmacists and medical doctors in Nigeria to work more closely in tackling the health needs of the people.
The Deputy Governor gave the charge at a dinner and award ceremony organised by the state branch of the Pharmaceutical Society of Nigeria (PSN) as part of activities marking this year's World Pharmacists' Day in Yenagoa.
Ewhrudjakpo noted that effective collaboration between members of the two professions would go a long way in addressing the challenges confronting the health sector of the country.
Describing the pharmaceutical profession as dear and indispensable, Ewhrudjakpo urged pharmacists to guide medical doctors in the prescription of drugs to enable patients procure the right drugs, save cost and prevent unnecessary deaths.
He charged members of the PSN to adopt what he called the three-prong approach of advocacy, legal reforms and assertiveness in seeking solution to the problems besetting the profession.
He noted that the existing legal regulatory framework in the health sector needed to be reviewed to give more roles and powers to pharmacists to enable them discharge their statutory duties effectively.
Responding to the issue of shortage of pharmacists in the state public service, Ewhrudjakpo promised that government would look into the matter and take necessary steps to address it.
 "Our society needs to grow, and all of us need to put our hands on deck for society to grow. The pharmacy profession is one that is quite dear to all of us. I will encourage us to take the issue of pharmacy very seriously and practise it the way it ought to be practised.
By: Ariwera Ibibo-Howells, Yenagoa
NAFDAC Cautions Consumers On Dietary Products
The National Agency for Food and Drug Administration and Control, NAFDAC, has implored consumers to stop using Miss Slim dietary supplement products.
The agency gave the caution in a public alert with number 032/2021, issued by the Director General, Prof. Moji Adeyeye in Abuja, yesterday.
It noted that the agency had been informed by the United States Food and Drug Administration that "Palisades Park, NJ, HIS is voluntarily recalling all lots and all presentations of the products.
"Palisades Park HIS issued this voluntary recall of Miss Slim of both 10 count and 30 count capsules due to the presence of undeclared Sibutramine in the product.
"The presence of Sibutramine in Miss Slim renders it an unapproved drug for which safety and efficacy has not been established and therefore subject to a recall.
"Products containing Sibutramine pose a threat to consumers because it is known to substantially increase blood pressure.