Serena Not Obsessed With Grand Slam Record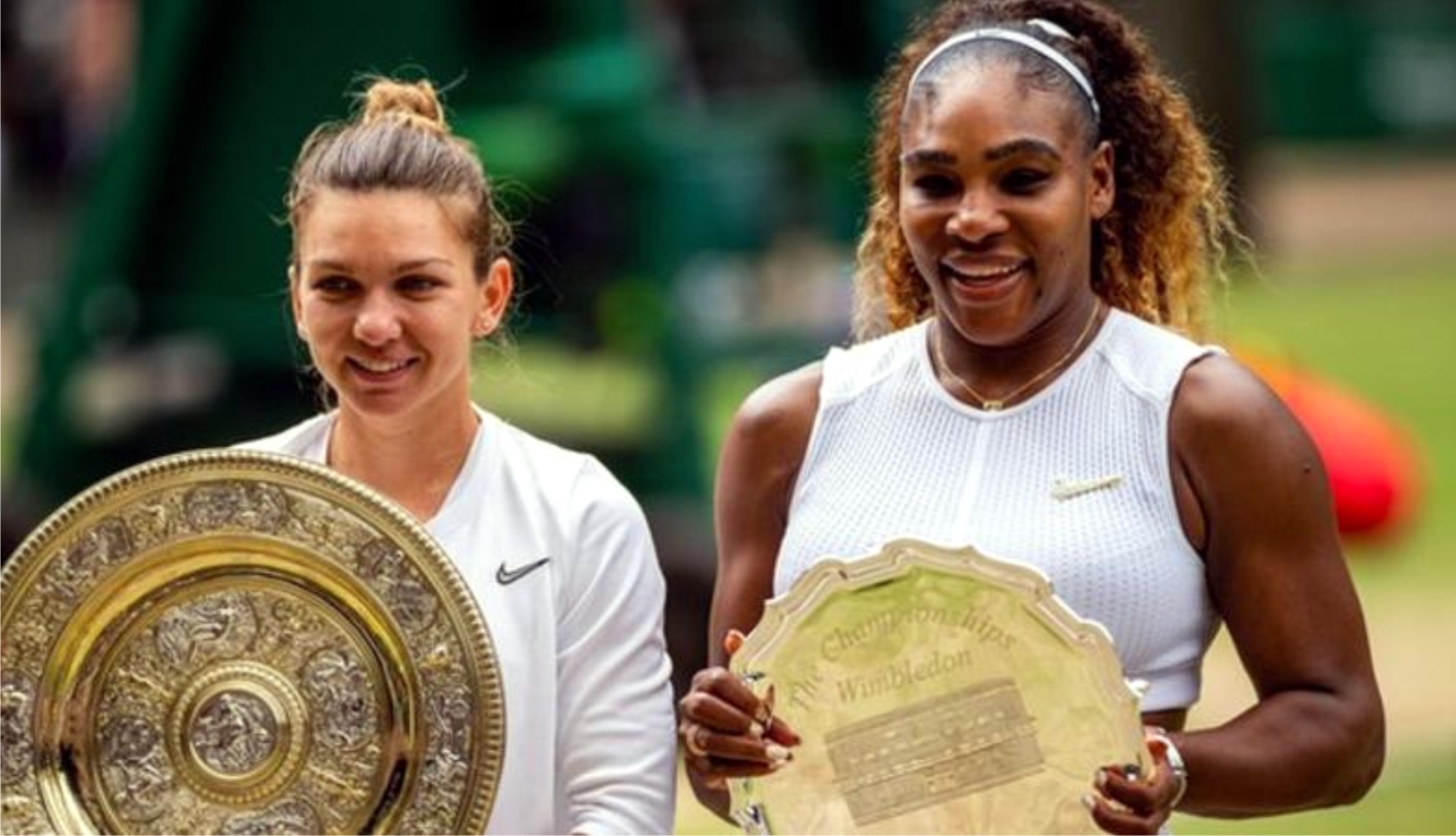 Serena Williams has said that she is not feeling overburdened by the weight of history, despite missing another chance to win a record-equalling 24th Grand Slam title.
The 37-year-old American was outplayed by Romania's Simona Halep, who won her first Wimbledon title in a 6-2 6-2 win.
Defeat means Williams has now lost three Slam finals in the past year.
"Someone told me I shouldn't look at the records, I should just focus on my game. That's what I've been doing since I got to 18," she said.
Williams' last major title came at the 2017 Australian Open – when she was eight weeks pregnant – and moved her within one more of Margaret Court's all-time record.
Williams took a year off the tour as she gave birth to her daughter Olympia in September 2017, returning to the sport six months later.
She has lost to Germany's Angelique Kerber in last year's Wimbledon final and then Japan's Naomi Osaka in a controversial US Open final where an extraordinary outburst saw her call umpire Carlos Ramos a "thief" and a "liar".
This latest defeat, against an inspired Halep, who chased down everything Williams threw at her, came after a frustrating year in which she has been hampered by a knee injury.
"It seems like every Grand Slam final I'm in recently it has been an unbelievable effort to get there," she said.
"It would be interesting to see how it would be under different circumstances."
Williams is already the oldest woman to win a Grand Slam title – her victory in Melbourne two years ago coming aged 35 years and 125 days – and she does not think her age is a barrier to clinching that elusive 24th.
"I feel like I'm still incredibly competitive or else I wouldn't really be out here," she said.
"For the most part, I feel like I'm on the right track. I'm just going in the right direction in terms of getting back to where I need to be."
Two-time Grand Slam champion Tracy Austin suggested the weight of Williams matching Court's record might be "getting into her head".
Eguavoen, Lawal Call For Better Pitches Across Nigeria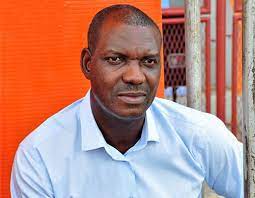 The Technical Director of the Nigeria Football Federation, Austin Eguavoen, and former Super Eagles midfielder, Garba Lawal, have lauded the new pitch of the Mobolaji Johnson Arena, venue of the ongoing Aisha Buhari Invitational Women's Football Tournament in Lagos.
The duo, who spoke on the sidelines of the competition, want the stadium's turf, which was constructed by Monimichelle Group, replicated across Nigeria.
"I remember playing in this stadium in the 1980s, but you can't compare then and now because the turf is now completely refurbished, well planned with a great synthetic pitch of FIFA standard. We thank the government of Lagos State for this effort and we want more of this in different locations so that we can develop our football," Eguavoen said.
Tidesports source reports that the former Super Eagles coach also commended the organisers of the Aisha Buhari Cup, saying it was a good test for the Super Falcons.
"I congratulate the person who came up with this idea. The organisation is very smooth, but it is quite unfortunate that all the teams will not play with each other. They are confined to play only two matches each according to the FIFA rules and regulations. But it is a good test for our girls and it affords Lagos residents the opportunity to see other countries play. It will be nice for our football if we can see more of this. It is a wonderful innovation."
Another ex-international, Garba Lawal, said he would also like to see pitches like the one at the remodelled Mobolaji Johnson Arena turf across Nigeria.
"The pitch is fantastic, superb. The contractor did an excellent job and it is a good atmosphere for players to showcase their skills. I want to see more of this across Nigeria to fast track our football development," Lawal stated.
Ministry Will Reward Paralympians – Edoreh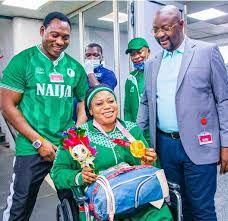 Athletes, who represented the country at the Tokyo 2020 Paralympics have been promised rewards for their exploits at the games.
Speaking with newsmen, para-sports promoter and former Chairman, Sports Writers Association of Nigeria (Lagos State Chapter), Fred Edoreh,  said the Ministry of Youth and Sports Development was working on rewarding them.
Tidesports source  reports  that the paralympians, who came back from Tokyo with 10 medals – four gold medals, one silver medal, and five bronze medals, demanded that they be treated like the olympians.
At the olympics, Blessing Oborududu and Ese Brume got instant cash rewards of $10,000 and $7,500 respectively after winning silver and bronze medals respectively.
"I will advise the athletes to just exercise some patience. The Minister of Youth and Sports Development, Sunday Dare, is hugely committed to the welfare of our para-athletes and it is not imaginable for him to disregard them nor discriminate against them nor renege on the promise of government. They all will remember how the minister used his initiative to provide for the welfare of the athletes during the Covid-19 lockdown in 2020 without anybody prompting," Edoreh said.
"I am aware that while in Tokyo the Chef de Mission met with the athletes and assured them that they would be rewarded with the same amount of money as was promised and given to  their olympic counterparts."
He also added that the ministry didn't want the athletes to go through the stress of changing their money from different currencies.
"The government meant well by not sending the money to them in Tokyo because the Japanese government would have insisted on receiving it in Yen and then they would convert back to dollars, before exchanging to Naira. All that would have reduced the value for them.
"Besides, the ministry would normally wait for the games to end to be able to ascertain the number of medalists.
and how much requisition to make for the reward," he added.
Sports Minister Pledges Support For Tennis Youngsters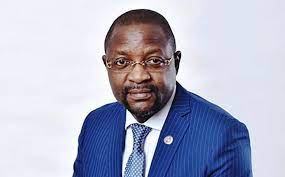 Sports Minister, Sunday Dare, has promised to put the Yakubu sisters, Oiza and Ohunene, and Marylove Edwards on the ministry's sponsorship list  and also reach out to the governors of Oyo and Ekiti states to send the two most outstanding junior tennis talents in the country, Ganiyu Mubarak (Oyo) and Seun Ogunsakin (Ekiti) to tennis academies abroad.
Dare stated this after watching the junior players wow the crowd at the maiden Sapetro Futures Tennis Championship at the Lagos Lawn Tennis Club, Onikan.
 Tidesports source reports that Edwards, 16, and Oiza, 16, are already ranked No.2 and No.5 in the seniors, and have been precluded from playing in the ITA Junior Tennis Circuit.
Dare, who watched Ohunene, 13, overcome the spirited challenge from 14-year-old Success Ogunjobi to win the Girls 16s event 9-2, commended the partnership between the sponsors Sapetro and the International Tennis Academy adding, "This sponsorship, if it continues, will have tremendous impact on the development of tennis in Nigeria."
The minister's wish was immediately granted by the Vice Chairman of Sapetro, Senator Daisy Danjuma, represented by the company's General Manager, Finance, Amos Garga.
Also at the event was former Minister of Foreign Affairs, Odein Ajumogobia.
"I thoroughly enjoyed the matches," Ajumogobia said. "I'm amazed at the skill level of these junior players. If we can find a way to send the best 10 to academies abroad, Nigeria will make significant impact in the tennis world in the near future."
Seun Ogunsakin had turned his match against Damilare Awe from Oyo State in the Boys 14s into an exhibition of his prodigious talent as he completely overran his  opponent 9-0, while Mubarak, 14, promoted to play the 16s, met the expectation of the organisers by beating his older opponent Basit Ajao from Lagos 9-6.
In the other finals, Khadijat Mohammed (Abuja) beat Mary Iorlumun (Benue) 9-1 to win the Girls 14s; Ndidi Osaji (Lagos) defeated Vanessa Inyang (Lagos) 9-7 in the Girls 12s. Onyekachi Ogumjiofor (Oyo) triumphed over Seyi Ogunsakin (Ekiti) 9-3 in the Boys 12s and Murewa Egbeyemi (Lagos) continued his domination of an emerging rival with Malcolm Osaji (Lagos) winning 9-4 in the Boys 10s event.
The Sapetro Futures Championship is now part of the ITA Junior Tennis Circuit, which provides the platform for juniors from all over the nation to showcase their talents.