Rivers Lawmaker Disclaims Rumours Over Brother's Death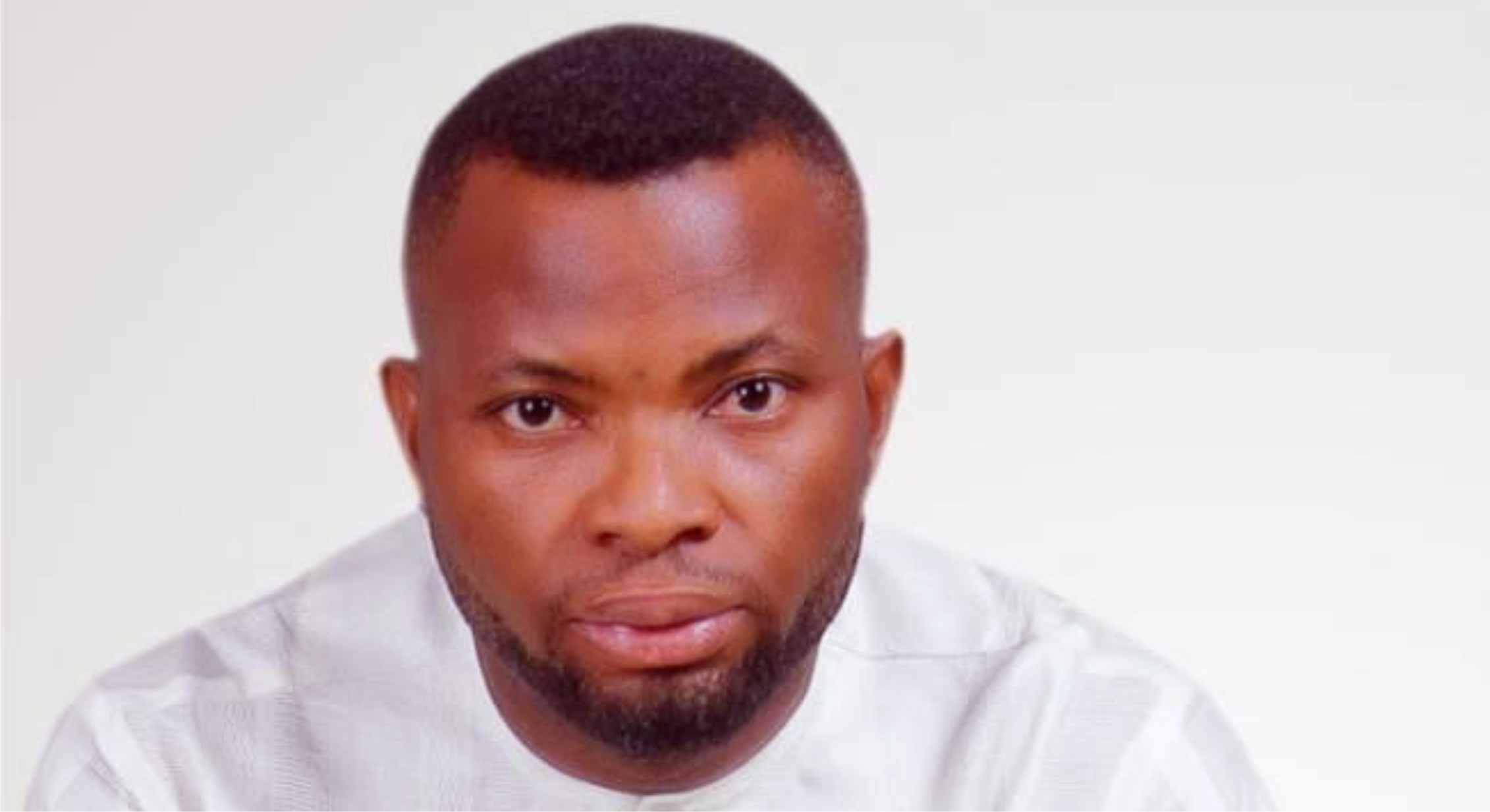 The lawmaker representing Akuku-Toru Constituency 2 in the Rivers State House of Assembly, Hon. Lolo Opuende has threatened to institute a legal suit against anyone spreading false information over the death of his elder sibling.
Opuende stated that his elder brother died during an attack by sea pirates and dismissed insinuations that a traditional ruler, Hope Daminabo Opusingi masterminded his death.
Opuende while speaking to newsmen warned those alleging that the monarch has a hand in his brother's demise to put a stop to it, pointing out that his late brother died as a result of sea pirates attack while he was travelling alongside others, saying the deceased had no issues with anyone.
"My elder brother's death was not planned by anyone. He has never had any problem with anybody. It is unfortunate that he is dead today and some persons want to use his name to play dirty politics.
"You don't just call someone's name and start indicting someone who does not even know what happened. Those spreading such falsehood should desist from it in their own interest," the lawmaker said, adding that it was wrong to accuse anyone without proof of such allegation.
He further said: "On that faithful day, I was there when some persons started calling HRM Hope Daminabo Dan Opusingi or putting his name. It is very wrong. Death is an inevitable end for everyone.
"So whoever that insists on calling his name and naming one or two persons, I repeat, I will take any necessary legal action against that person and his family", he said.
Dennis Naku
CUPP Cautions NASS On Party Primaries
The Coalition for United Political Parties (CUPP) has said that direct or indirect primaries should be left at the discretion of the leadership of political parties.
A statement on Wednesday by CUPP's National Secretary, Chief Peter Ameh, said the All Progressives Congress (APC) should not use its majority in the National Assembly to manipulate the Constitution in its favour and force its decision down the throat of other parties.
Ameh added that "this authoritarian will of APC majority is not good for our democracy."
He further stated, "Why should the method of selecting/electing political party representatives be forced down their throat? It is totally absurd and uncalled for.
"This direct primaries is a direct assault on parties to freely determine the most suitable means of conducting its internal affairs.
"This is interference in the affairs of the parties by taking away the right of party organs to make decisions for the smooth running of party activities. What party 'A' wants is different from party 'B'.
"APC is using it's majority in the National Assembly to manipulate the constitution in their favour and force the decision of APC down the throat of other parties, this authoritarian will of APC majority is not good for our democracy.
"They can't dictate for political parties their means of party nomination. Do they give political parties grant? No!, So they should allow political parties to look for the most cost effective ways to manage internal issues as it relates to the conduct of party primaries.
The CUPP scribe urged them to use their legislative powers "to approve 'Option A4' as the means of voting in an election, if truly they want things to work in Nigeria." .
"As for the approval of electronic transmission of election results, we should not applaud the Senate for doing the right thing after so much public outcry, this is why I have insisted that only mass action from citizens can give our democratic process needed growth..
"Citizens must continue to engage the process to protect our democracy or else those elected to serve their interest will remain self serving senators..
"The hallubaloo over the amendment of Section 53 to give INEC the rights to determine the rightful mode for the transmission of election results was expected but unnecessary because if not that the senators were to be clouded by their own need for self-preservation, this wouldn't have dragged for so long..
"It was wrong to have reduced the independence of the commission to that of consultation commission when the former amendment required that the commission seek approval from NCC before applying technology that will aid the improvement of our elections."
State Congress: Kano Announces Drug Test For APC Contestants
The Kano State Government, has announced that all contestants vying for positions in the All Progressive Congress (APC)'s executive council position must undergo a mandatory drug test.
This was contained in a statement issued by the Commissioner for Information, Mr Muhammad Garba, on Wednesday in Kano.
According to Garba, interested persons should report to the National Drug Law Enforcement Agency (NDLEA) in the state for the screening.
"The directive is part of government's policy to rid Kano of illicit substances," he said.
He warned that no contestant would be screened without undergoing the mandatory drug test ahead of the October 16 state congress of the ruling party.
"Similar tests were carried out for contestants into local government election, as well as political appointees including members of the state executive council before offering them a portfolio," Garba said.
He further noted that Governor Abdullahi Ganduje mandated the state office of the NDLEA to ensure thorough conduct of the tests.
The commissioner reaffirmed Ganduje's commitment to riddle drug abuse among political leaders.
"The government will not hesitate to issue necessary disciplinary measures against anyone found with the trace of illicit substances, including a compulsory recommendation for rehabilitation," the commissioner said.
PDP Mocks APC On Bad Governance
The Peoples Democratic Party (PDP) has called on the All Progressives Congress (APC) to accept their mass failures in party management and governance and stop bothering Nigerians with their regular lamentations.
The PDP said that its position was predicated on a statement by the APC in which it claimed to have improved on electoral process in the country, whereas what abounds in the nation is a painful story of how the APC has destroyed the economy, the electoral process and the national unity, to the extent that life has become despondent to the average Nigerian.
The party, in a statement by its spokesman, Kola Ologbondiyan said, "we accept the fact that the APC lacks the capacity for feedback mechanism, however, the PDP wishes to bring to the attention of the APC that all Nigerians today would wish this administration had come to its end.
"Notwithstanding, our party counsel is that the APC should begin to prepare their handover notes because Nigerians are not ready to endure this anguish beyond May 29, 2023."
The PDP urged Nigerians to continue to rally with PDP as "we collectively prepare to rescue our nation from this incompetent, divisive and thoughtless APC and its administration."