Foreign Investment: Tax Concessions Not Important — Expert
A tax expert, Mr Kenneth Chukwu said that Nigeria could generate more revenue through taxation of investors rather than granting tax concessions to encourage them to stay in the country.
Chukwu said this, yesterday in an interview with The Tide source in Abuja.
He said that Nigeria's policy of granting tax breaks and waivers to fast-track development in the country was a policy that only produces figures and not realistic growths.
"First of all, we have people in government who are coming from neo-liberal perspective, bringing in neoliberal principles that was strictly about the market and not about the people.
"So for them, it is about the Gross Domestic Product (GDP) growth and figures they can bandy around, saying that the economy is doing well, it is growing, in spite that we have an increasing level of poverty.
"We have policy makers who believe that by all means we must attract Foreign Direct Investments.
"However, a World Bank study has shown that tax incentives are the least important thing to investors when they are moving into a country," he said
Chukwu said that the key attraction of investors to a country was the market prospect and infrastructure that could support their businesses.
"Unfortunately, we don't have those in Nigeria because government has not invested well in infrastructures.
"But we have the market. Don't forget that we have a population of about 200 million people.
"Let us assume only 10 per cent of that population is patronising a particular product. That is about 20 million which is bigger than some nations on the continent.
"That means there is huge market here in Nigeria, so the incentives that are given is like throwing our dinner to the dogs," he said.
Chukwu urged the government to review its policies and enforce strict sanctions on foreign companies that come in and act outside the agreed terms and conditions of their operations.
"We have situations whereby a company is entitled to a five-year tax break and where there is need for extension, it should not be extended more than two or three years.
"But you find a situation whereby companies are now perpetually on tax incentives.
"There is evidence that there are some companies that are given five year tax break, but they have been operating in our jurisdiction for over 25 years and they have not paid tax.
"There are also companies that come to Nigeria, they operate for five years, after getting tax incentives, they then claim that due to some challenges, the company is being sold.
" And the regulatory bodies don't check the list of the board members. The company will just change its name, and claim that they have transferred ownership and then negotiate for another five year incentive," he said.
Chukwu called on the government to address these issues, adding that the country could not afford to continue giving out tax incentives and losing part of its revenue, especially with the alarming rate of unemployment in the country.
Nigeria, Other Oil Producers Face Major Challenge – IEA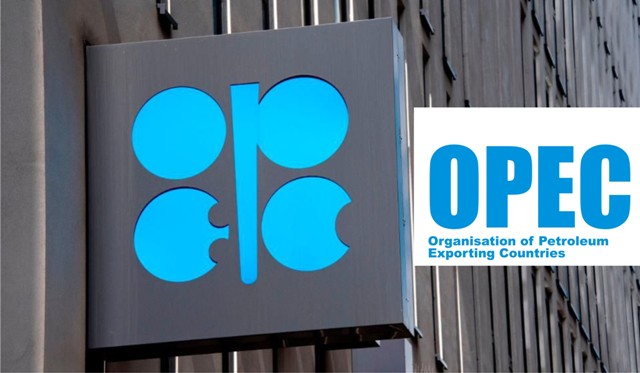 The Organisation of the Petroleum Exporting Countries (OPEC) and its allies face stiff competition in 2020, the International Energy Agency has said, ahead of the oil producer group's policy meeting next month.
"The OPEC+ countries face a major challenge in 2020 as demand for their crude is expected to fall sharply," the Paris-based agency said in its latest monthly report.
Reuters reported that the IEA estimated non-OPEC supply growth would surge to 2.3 million barrels per day next year, compared to 1.8 million barrels per day in 2019, citing production from the United States, Brazil, Norway and Guyana.
"The hefty supply cushion that is likely to build up during the first half of next year will offer cold comfort to OPEC+ ministers gathering in Vienna at the start of next month," it added.
While US supply rose by 145,000 bpd in October, the IEA said, a slowdown in activity that started earlier this year looks set to continue as companies prioritise capital discipline.
The IEA predicted that demand for crude oil from OPEC in 2020 will be 28.9 million bpd, one million bpd below the exporter club's current production.
The recovery by OPEC's de facto leader, Saudi Arabia, from attacks on the country's oil infrastructure contributed 1.4 million bpd to the global oil supply increase in October of 1.5 million bpd.
"With plans underway for the Aramco IPO and the persistent need for revenues to fund the government budget, Riyadh has every incentive to keep oil prices supported," the IEA said.
Saudi's oil company Aramco, the world's most profitable firm, starts a share sale on November 17 in an initial public offering that may raise between $20bn and $40bn.
It was the IEA's last monthly report before the December 5 to 6 talks among OPEC states and partners led by Russia on whether to maintain supply curbs aimed at buoying prices and balancing the market.
PHED Warns Against Trading Under High Tension Lines

The Port Harcourt Electricity Distribution Company, (PHED), has warned members of the public who are in the habit of trading under the high tension lines in Akwa Ibom, Bayelsa, Cross River and Rivers States to desist from it.
The distribution company gave the warning in a statement signed by its Manager, Corporate Communications, John Onyi, at the weekend.
He said the warning did not exclude those who are planning or have already erected structures under the power lines.
Onyi explained that the warning was a continuation of a public awareness campaign tagged "Why you should not trade under the high tension lines" organised by PHED at Abulonma, Port Harcourt, recently.
The PHED spokesman stated that many lives haD been lost due to non-adherence to safety standards, adding that last month, a 14-year old boy lost his life when  a line snapped on Abuloma 11kv feeder and rested on top of the building.
He noted: "A safe distance on 11Kv feeder stands at 5.5metres while 33kv is 12.5metres and not forgetting tolerance on 132kv lines at 25metres while on .415kv lines go for 1.5metres."
Onyi expressed dismay that some members of the public have habitually jettisoned the safety rules, and therefore called for concerted effort, in enforcing the safety standards in order to save lives by the relevant authorities.
According to him, PHED has embarked on door-to-door safety awareness campaign on the dangers inherent in trading or living under the high lines especially those found to have contravened the safety standards.
He emphasised that the company would not be held responsible in the event of any electrical accidents under the high tension lines having repeatedly sensitised   members of the public.
Youths Want Resumption Of Oil Exploration In Ogoni Root For Belema Oil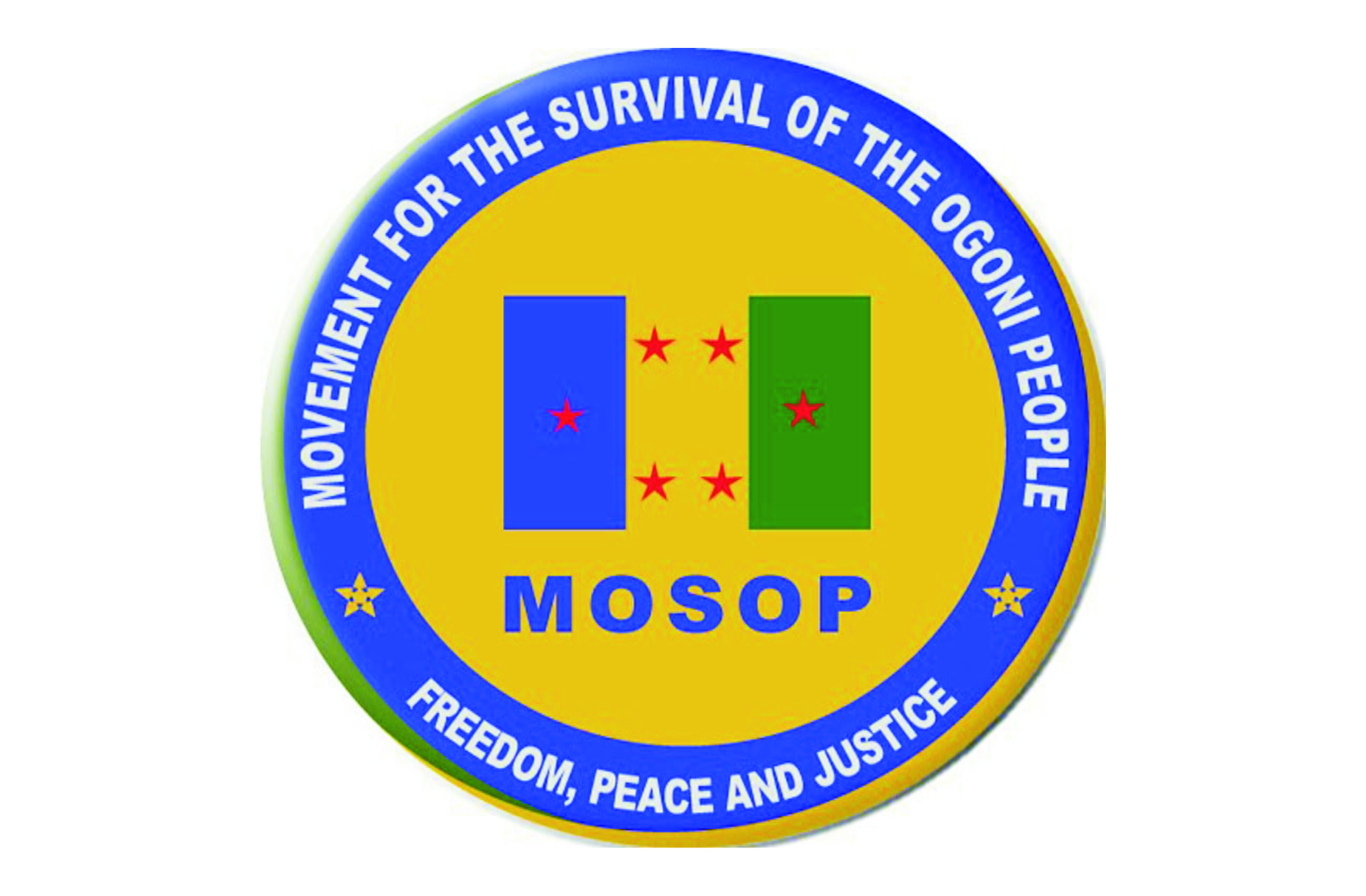 Thousands of youths from the four Ogoni local government areas of Khana, Eleme, Gokana and Tai, have staged a peaceful protest in Bori, headquarters of Khana Local Government Area of Rivers State seeking the resumption of oil exploration in the area.
The protesting youths, operating under the auspices of Ogoni Youth Federation (OYF) said the call for the resumption of oil exploration in Ogoni was imperative to promote economic development and create employment opportunities for Ogoni youth.
Addressing a mamoth crowd that gathered at Bori, last Friday, the National President of OYF, Comrade Legborsi Yaamabana said Ogoni has continued to suffer denigrating poverty, despite setting the pace for a new environmental consciousness in Nigeria.
He said: "Before the advent of the Ogoni struggle, the Niger Delta was treated like a conquered zone by IOCs and their institutional collaborators who operated on obnoxious policies, but today a new and more intense consciousness on environmental justices has been introduced in the oil rich region".
He recalled that during the decades of unfettered oil exploration in Ogoni which led to the devastation of the Ogoni environment, the youth were the most affected, as they were completely displaced out of economic activities and made vulnerable to social vices as a result of boredom and inactivity.
Comrade Yaamabana, said that after due consultation, "the apex youth organisation in Ogoni resolved to seek legitimate measures of alleviating their plight and bring lasting solution to the unmitigated poverty in Ogoni land, by calling for the resumption of oil exploration in the area, to avail the youth and other critical stakeholders of Ogoni, the opportunity to benefit from their God-given treasures and resources".
He called on the Federal Government to issue operational license to Belema oil to commence oil exploration in Ogoni, noting that Belema Oil is an indigenous company that has demonstrated proven records of social engagements, technical capacity and effective host community relations.
The youth president also cautioned against the antics of "inexperienced and portforlio carrying oil firms" who are trying to enter Ogoni land through the back door, pointing out that Ogoni was not a dumping ground for experimentation.
The protesting youth, who carried placards with various inscriptions such as, "We want oil resumption in Ogoni," "No Belema Oil, no Oil resumption in Ogoni", among others, called for the allocation of oil blocks to more indigenes in the Niger Delta to develop the embattled oil rich region.
In his remark, the Divisional Police Officer of Khana, SP Bako Angbashim, commended the youth for their peaceful conduct during the protest and assured the support of the police to promote peace in the area.
By: Taneh Beemene