Belemaoil Explains Projects Execution In North -Jack-Rich Tein Jr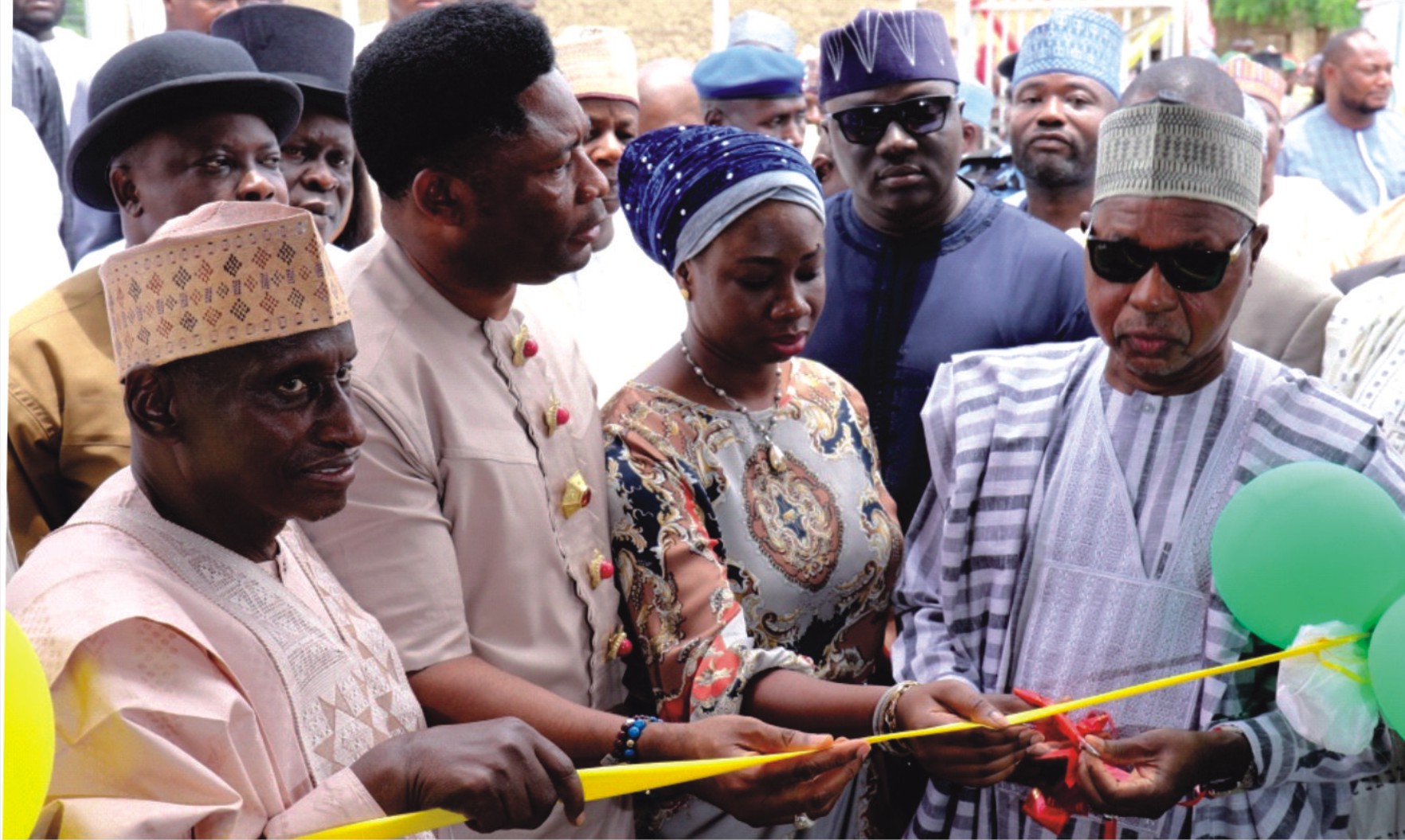 In its continued drive to bring succor to the people of host communities, Niger Delta region and Nigeria at large, leading indigenous oil producing Company, Belemaoil Producing Ltd., operators of the NNPC/Belemaoil JV, has commissioned water and road projects in Northern Nigeria.
The projects were executed in Katsina, Bauchi, Gombe and Sokoto States, under the NNPC/BelemaoilJoint Venture.
Speaking at the commissioning of the projects, President/Founder of Belemaoil Producing Ltd., Mr. Jack-Rich Tein Jr., said the projects are part of the ways of promoting oneness and unity in Nigeria and to better the lots of the people and give them a better lease of life.
Tein Jr. said as someone who comes from a community that lacked potable water for hundreds of years, he understood the plights of the people of the communities who had to travel miles to get drinkable water.
He said, despite political differences and affiliations, Nigeria has remained one country and Nigerians must build bridges that promote love and oneness.
He said: "This gathering here today is as a result of our desire to share fellowship, to share oneness, a one united country called Nigeria. Nigeria is one indivisible country that is centred on love irrespective of the political insinuations, affiliations and we must as a matter of fact build bridges that unite us. Political parties are platforms we use in showcasing our interests but when we get back to these political parties, Nigerians get back to us.
"We are here to demonstrate oneness; we are here to demonstrate love. You here in the north and myself from the Niger Delta, are one. Every country, the U.S., UK, Europe, they all have their challenges but when you have a challenge what you do with that challenge draws you to solution. So, the challenges we are going through as Nigerians is to bring us together and design new ways of making Nigeria a better country.
"When my friend, Umar Kumo (PA on Special Duties to SGF) mentioned this project to me, I said what your community is facing; my community is also going through. My community has been there for six, seven hundred years with so much wealth in terms of natural resources and all that but lacked potable drinking water. We drink from contaminated stagnant stream and well water that has been contaminated.
"He said to me, my community travels about 10-12 kilometres in search of water and I promised them that because NNPC love community development, I will initiate the project and see how we can embark on them. We are happy that this project has come to a successful end and we are commissioning themt today."
The President/Founder of Belemaoil, thanked the NNPC and President Muhammadu Buhari for supporting the project and for granting the company the operatorship license of the OML-55, which has given the company opportunity to better the lots of many across the country. He, however, charged the people to guard the projects jealously and maintain them for the continued good of the people.
In his speech, the Group Managing Director of NNPC, represented by Mrs. TolulopeDerin-Adefuwa, called on the people to make good use of the projects. He said NNPC embarks on community development projects through its partnerships for grassroots development.
He said: "We are partnering with Belemaoil JV to bring this project to us. It is our firm and strong belief on our part to support the communities nationwide and we do this through joint partnerships, we do this with our products sharing contract companies to deliver community development projects to the whole of Nigeria. We do economic empowerment programmes which we deploy relief materials to the IDP Camps, we do Education programmes, we do scholarships and so many other projects which we believe will touch the lives of the citizens of Nigeria."
High points of the ceremony were the Turbaning of the President/Founder of Belemaoil Producing Ltd as SarkinRuwan Hausa by the Emir of Daura, HRH Alh. (Dr) Umar Farouq Umar, in Katsina State and SarkinRuwan Akko, by the Emir of Akko, Gombe State, HRH.Alh.Umaru Muhammadu Atiku (Lamidon Akko), respectively.
Forex Restriction On Food Importation Requires Clarity -MAN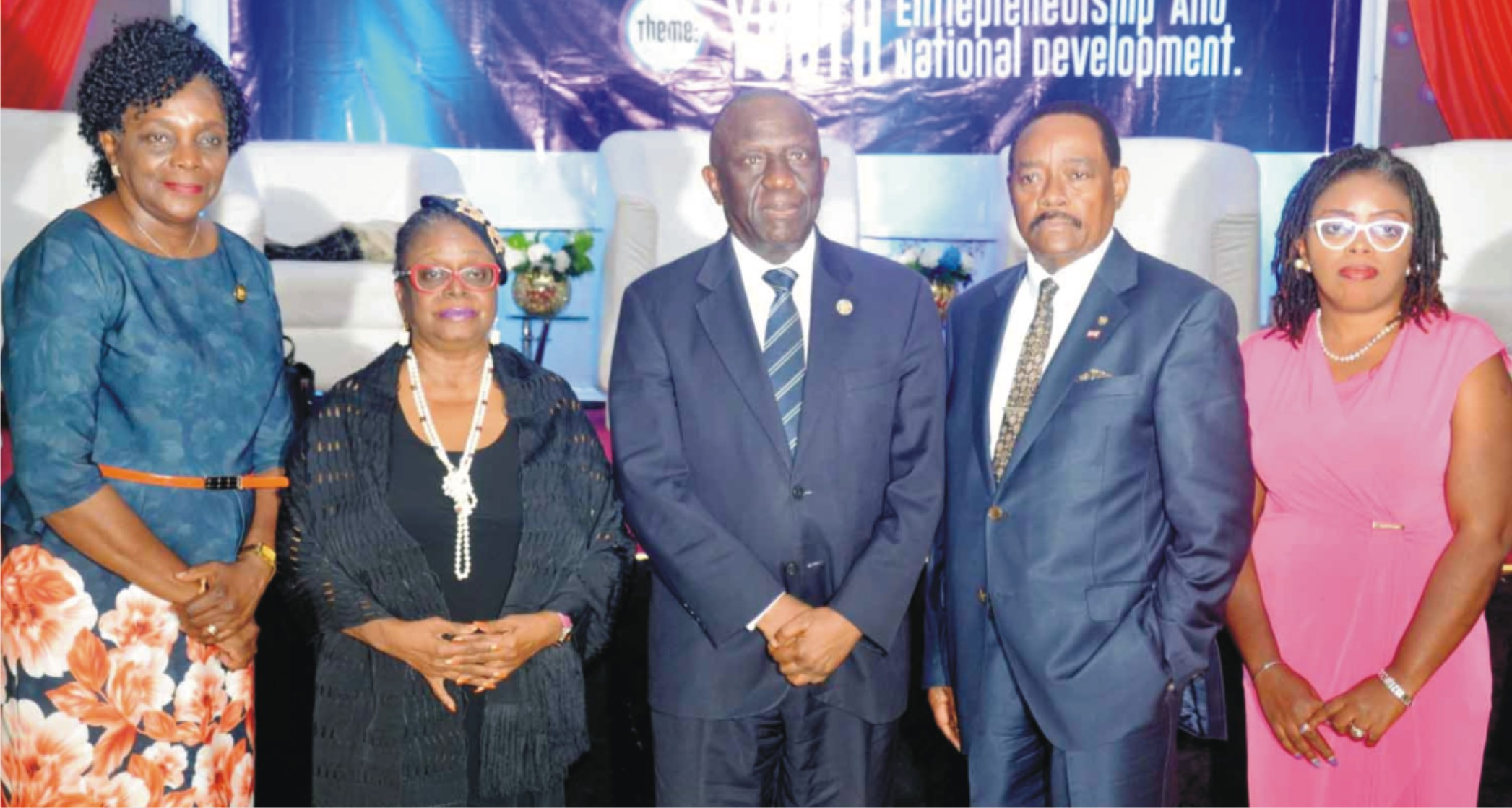 The Manufacturers Association of Nigeria (MAN) says clarity is needed on President Muhammadu Buhari's directive on restriction of foreign exchange for food importation.
Director-General of MAN, Mr Segun Ajayi-Kadir disclosed this last Friday in Lagos.
It would be recalled that President Buhari gave the directive when he hosted the All Progressives Congress (APC) governors at his country home in Daura, Katsina state during Eid-el-Kabir on August 13.
The president said the foreign reserve would be used strictly for diversification of the economy and not for encouraging more dependence on foreign food.
"Though the directive was laudable, clarity would be required and the country needed to be deliberate and strategic in pursuing such a far-reaching monetary measure.
"Especially in the light of our vulnerability occasioned by trade agreements that require the country to be more open to imports and the well-known antics of our neighboring countries," Ajayi-Kadir said in a statement.
According to him, the directive is broad and needs to be specific and targeted, adding that there should be strategic implementation to achieve the purpose intended by government.
"We need to know what type of food; finished and ready to eat or as input for further processing.
"In the case of the latter (in particular) we need to know the local capacity available compared to national demand and if not adequate, creditably determine what time and resources are needed to ramp up capacity and production.
"It is pertinent to pre-determine these suggestions as part of the implementation strategy.
"To achieve sustainable self-sufficiency, local producers ought to be incentivised otherwise we may be inviting a looming barrage of smuggling activities," he said.
He warned that the policy might be counterproductive if implemented by fiat, without ensuring necessary alignment with the fiscal and other economic policy initiatives of the present administration.
Ajayi-Kadir stressed that the necessary support that would sustain the "steady progress in agricultural production" and attainment of "full food security" should be considered.
He added that the Central Bank of Nigeria (CBN) would need to conduct an assessment of the country's position in practical terms and realistically weigh its options before embarking on such a far-reaching policy.
"There should also be a process to be followed before such a plan is unfolded. On an issue as critical as this, a unilateral decision could be counterproductive when the operators are not duly consulted.
"We must also consider the state of our infrastructure and its capacity to respond and support the policy," he said.
Ajayi-Kadir said MAN actively supported resource-based industrialisation, and its stance had been on improving local sourcing of raw materials and developing sustainable value chains.
He said the association believed that value addition to products created more jobs and wealth for the nation.
Tackle Insecurity To Boost Foreign Investment, Group Tells FG
The Committee on Youth Mobilisation and Sensitisation (CYMS) has called on the Federal Government to tackle issues of insecurity in the country in order to boost direct foreign investment.
The Director General, CYMS,Mr Obinna Nwaka, made the call when the group appeared on a Personality Interview Programme of News Agency of Nigeria (NAN), Forum, yesterday in Abuja.
Nwaka said foreign investors would not come to invest their money in an environment that is not secured, because of uncertainty of re-cupping their investments.
According to him, every good business person prefers a predictable and serene environment to invest their money.
He said the government must do all it could to ensure that the country was seen to be peaceful by the international community to boost the confidence of those willing to invest in the country.
Nwaka while speaking on issues affecting youths in the country, said that unemployment was critical and must also be tackled by the government.
He advised that the government should ensure that all its agencies undergoing recruitment should provide a level playing ground for all citizens, so that the people who are qualified could be given employment.
"They should not hijack it from above and they should allow the Federal Character Commission, the Senate, the Ministry of Employment, Labour and Productivity to also be part of the recruitment processes.
"With this, people who deserve to be employed will be employed, people who have the passion to serve in the military or para-military will be given opportunity to serve in the military.
"Not people who don't have the passion but because they have a godfather in the government, after giving them the employment they stay back at home they don't go to the war front," he said.
He said the issue of 'godfatherism' should be eradicated from recruitment and every citizen should be given the same opportunity to show their capability in any job.
Nwaka said that President Muhammadu Buhari should endeavour to put someone with detail knowledge of agriculture to serve as the minister.
He said this was because agriculture seems to be the only sector for now that could ensure adequate employment for young people.
The group leader added that the young people are now willing to make themselves relevant in the agricultural sector.
"So, these fundamental issues, security, and ensuring a level playing ground in recruitment processes and agriculture are very crucial.
" If the Federal Government can look into these three key issues, I believe the level of unemployment and crimes will reduce in this country.
Insecurity: Expect Drop In FDIs – Expert
A university teacher, Prof. Sarah Anyanwu of the Department of Economics, University of Abuja, says with the increasing insecurity in the country, a drop in Foreign Direct Investments (FDIs) is expected.
Prof. Anyanwu said this yesterday in Abuja while speaking with newsmen.
According to her, every investor wants a conducive business environment for his capital and will not want to establish businesses in places where security is not guaranteed.
"Even as a Nigerian, not to talk of foreigners, you will not go and site an industry in areas where insurgency is the order of the day.
"There is kidnapping and herdsmen killing going on at the same time and foreigners keep hearing that people are being kidnapped daily and ransom has to be paid.
"So, for those that already have investments in Nigeria, that is enough to drive them out and those that are out will not be willing to come in.
"Both the rich and poor are being kidnapped, so it is a problem to even Nigerians and not foreigners alone", she said.
Prof. Anyanwu was also worried about the porousness of Nigerian borders, saying it is a major source of concern as foreigners who had no business being in Nigeria at all came and went at will.
Anyanwu said the nation's borders should be strictly monitored with security tightened at all points to keep track of movement in and out to avoid people coming in anyhow to commit crime.
She, however, advised that security should be heightened with all security agencies playing their part to secure lives and properties.
The academic also said that no stone should be left unturned to promote the image of Nigeria internationally in every way and avoid situations where Nigerians in diaspora have to stage protests concerning the country.
According to Anyanwu, such scenarios send the wrong signal to prospective investors.
She also noted that electricity should be improved on as lack of it was driving the cost of doing business up.
Anyanwu also advocated good infrastructure to be provided for businesses to thrive.
A United Nations Conference on Trade and Development (UNCTAD) had released a report in June, saying FDIs into Nigeria plunged by 43 per cent in 2018 to two billion dollars.