Patoranking, New Man On 'Wilmer'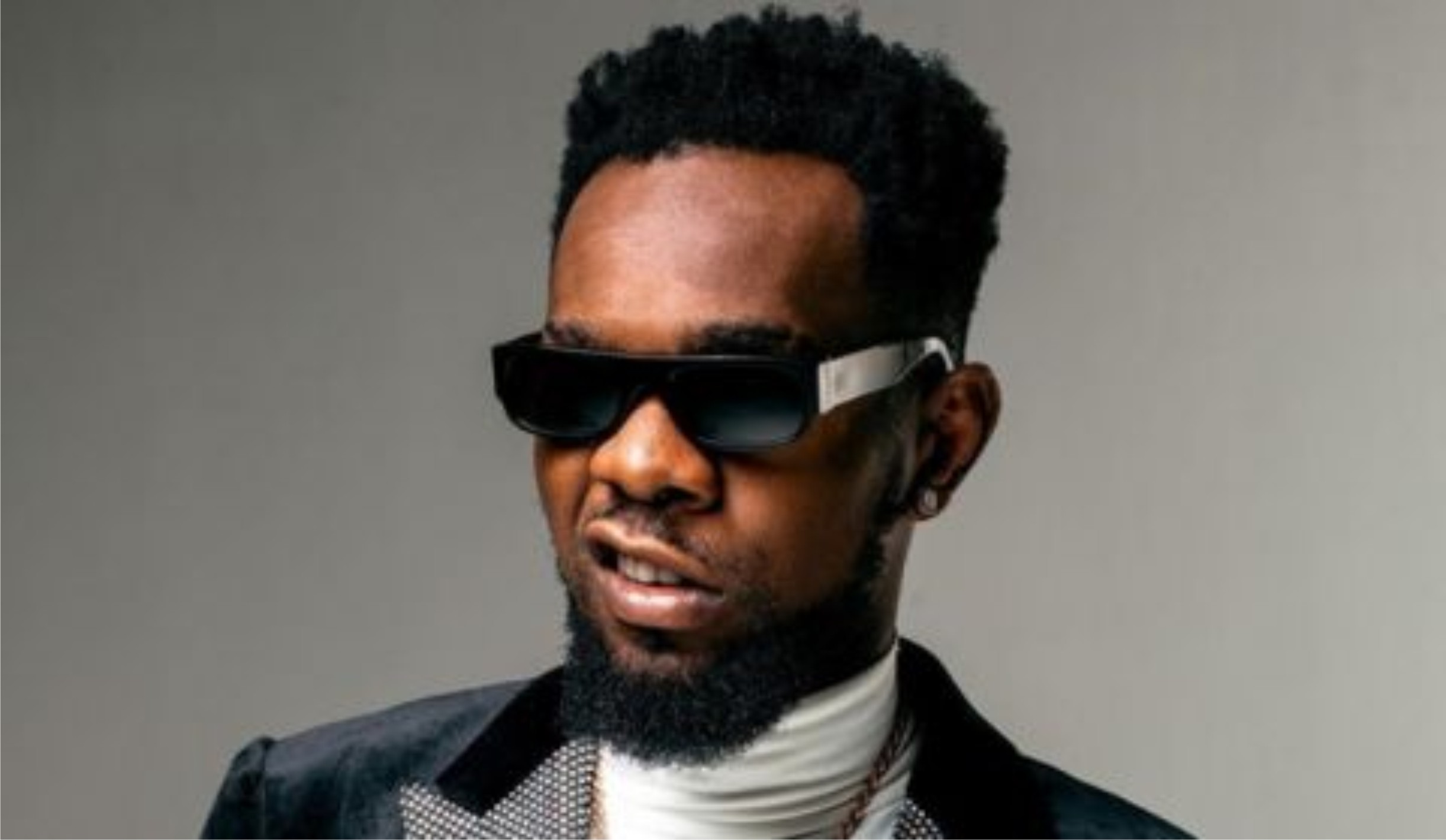 The afro-fusion musician speaks about his humble past, the struggle to rise above poverty, and how his daughter inspired his album Wilmer.
Watching Patoranking glide through his album listening in his all-black ensemble, you'd nurse the impression that this is a man who has just won the lottery. His smile is a wide curve punctuated by periodic deep laughter mined from his belly. When he poses for a shared photo, he throws his arms around the closest person and whispers into their ear. And as a record from his new album Wilmer comes on, you see him sing along, waving his arms up to connect with the music. His music. His sweat. His vision. His life.
This is a celebration for Patoranking. The DJ kept the playlist hovering around Caribbean sounds, the food was inspired by Jamaica, and alcohol flowed like it came from a spring situated in a corner of the room. All around, the venue was packed with hobnobbing celebrities, businessmen and key players from the Lagos music industry. Everyone who mattered in the city was in the room as cameras clicked away.
This wasn't exactly how Patoranking imagined it. He says he wanted a mini-gathering of stakeholders, but "when I got there I was just like "oh my goodness, this is a party. Okay, let's turn it into a party. Let's just party." And that's what everyone did.
BET 2019: Falz, Only Nigerian Rapper Nominated For Awards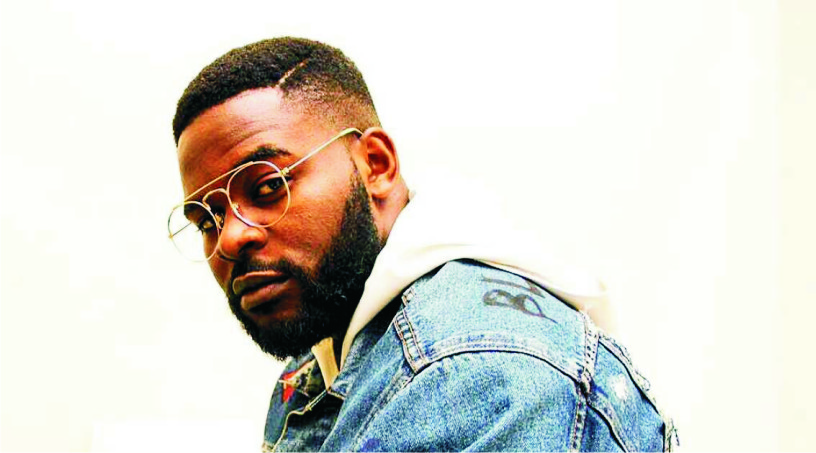 Nigerian rapper and actor, Falz (the Bahd Guy) has been unveiled alongside other international artistes as nominees for the 2019 BET Hip-Hop Awards.
The 28-year-old rapper was nominated in a new category BET launched to honour artists from around the world.
Falz contends with artistes from Africa, Europe and Canada for the new Best International Flow.
This year's nominee list, which was released yesterday by Billboard sees Cardi B leading the pack with 10 nominations.
Following closely are DJ Khaled, Travis Scott, and J.Cole with an astonishing 8 nominations each.
Drake, who led the 2018 nominations, falls to third most nominations this year with 7 nods.
The 2019 BET Hip Hop Awards will air Tuesday (October 8) at 8 pm EST on BET internationally and BET Africa on October 9.
Yvonne Chaka-Chaka Condemns Xenophobia In S'Africa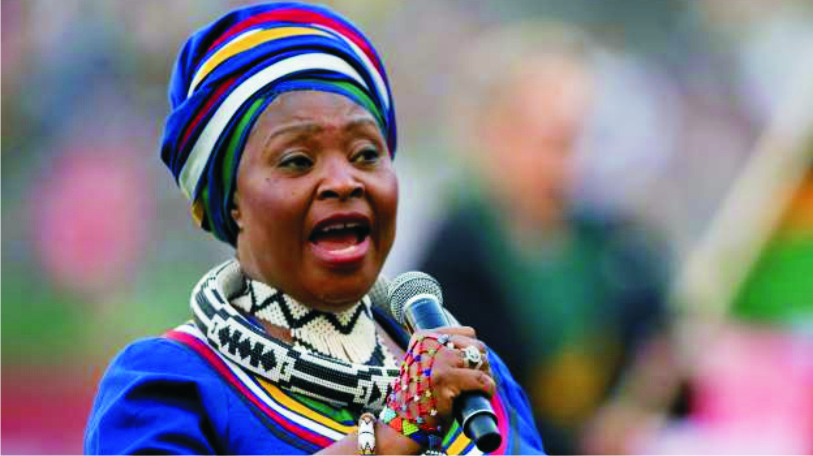 Xenophobic attacks in South Africa have been going on for a while now as local citizens' clamour for foreigners to leave the country. South African public figures are now joining hands to strongly condemn the attacks that have left at least five people dead in the past week alone.
The recent spate of the xenophobic attacks seem not to be targeting only foreigners as legendary songbird, Yvonne Chaka-Chaka found herself on the receiving end of the attacks after her daughter's shop in Maboneng, Johannesburg was destroyed over the weekend by xenophobic looters.
According to the veteran singer, her daughter and staff at the store were inside the shop when the looters attacked. However, they were not harmed as they did not confront the attackers. "They stole everything, all the clothes and everything in the shop. Even the mannequins are on the floor. It is terrible. There was a lot of damage." Yvonne said.
"She is fine. It is very sad but we are just glad she and her staff are safe. It is a very big blow."
Ma Yvonne, as she is fondly referred to in her home country, condemned the attacks that she says are portraying South Africans in a shameful negative light.
"You try to help other people and do your best for the community, but when something like this happens it is very disappointing.  You travel to different countries but when something like this happens, you feel very ashamed as a South African." She said as she pointed out that South Africans had the strong spirit of Ubuntu: "South Africans have lived with different nationalities and supported other nations. It is sad to see this because I know South Africans are good people."
The veteran singer and humanitarian joined the list of South African public figures who have come out to strongly condemn the xenophobic attacks.
America based South African comedian Trevor Noah echoed the words of opposition politician, Julius Malema, reproving the attacks. In a video post shared by the celebrated comedian, the Economic Freedom Fighter (EFF) leader calls on South Africans to cease the barbaric acts. He goes on to warn that once done with those they deem foreigners, the attackers will turn on fellow South Africans as it is only a myth that foreigners have stolen job opportunities from the locals.
"They're going to say, 'The reason we don't have jobs here, is because of these Zulus. They must go back to Natal. Xhosas must go back to Eastern Cape, Shangaans must go back to Limpopo.' Because there will be no foreigners left to fight." Malema opined.
South African socialite and dancer Zodwa Wabantu also boldly slammed the attacks calling the looters "our lazy brothers and sisters." The controversial entertainer called on her fellow South Africans to stop hiding in the guise of xenophobia to rob hardworking citizens.
"As South Africans, this is so wrong. This is not xenophobia; this is not about us hating our brothers and sisters from other countries. This is people taking things from people who are working hard. I hate it," Zodwa said.
The attacks are said to be instigated by the need to address the uneven distribution of wealth among black South Africans and the disenfranchised natives protesting the increasing number of African migrants who they claim are taking over local jobs.
Davido Joins Chris Brown On Stage For IndiGOAT Tour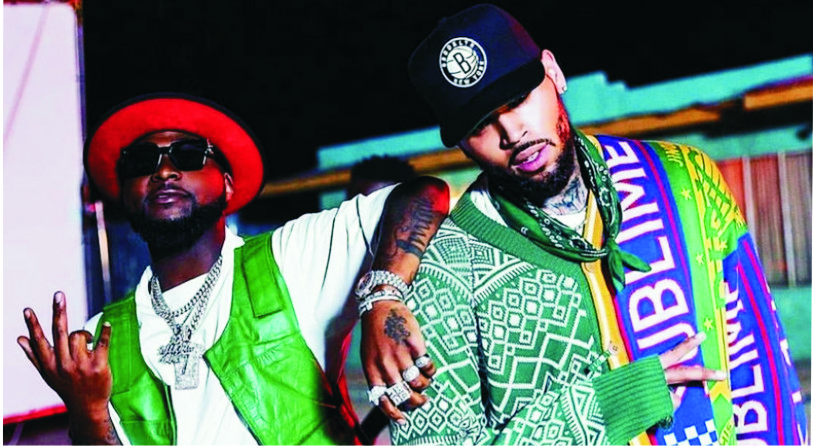 Chris Brown's IndiGOAT tour landed New York on Saturday, September 14, 2019, and Davido graced the stage of the first day of the tour.
Breezy brought Davido up on stage to perform some of his hit songs including 'Fall' and 'If' before rounding it up with their joint effort, 'Blow My Mind'.
The show had Davido and Chris Brown performing together at Barclays Center in Brooklyn, New York.
Davido announced on his Instagram account on Sunday, September 15, 2019, hours after the event.
In a recent chat with Apple's Beats 1 Ebro Darden, Davido tells the story of how he met and recorded a song with Chris Brown.
He says, "We have a mutual friend actually, Hoodie. I spoke to Chris in December last year on facetime for a minute. But then, we didn't link. My friend (Hoodie) would tell me that he likes this record I did last year (Assurance)…
"So I come back to LA and I'm recording the album and I'm making this record (Blow My Mind) – shout-out to Shizzi and Wurld, they produced and co-wrote it too. I sent the record to the Hoodie and then I was on a flight for 12 hours to Italy. And when I landed in Italy, the verse was in my email. I ain'tspeak to Chris a day in my life. I only spoke to him once…
"Then he came for the tycoon fest in Atlanta… I just got to the hotel and they say, 'Oh yeah, this is your key, Chris got you a room right by his…' I spent three days in Atlanta with Chris, it was crazy, I lost my phone, you know how that goes… And then he (Chris) was like, 'Yo, let's go to LA to shoot the video."
'Blow My Mind' is one of the songs on Davido's upcoming album titled 'A Good Time'. The singer also hinted that he's working on a joint album effort with Chris Brown.