Nollywood Loses 8 Stars In First Quarter Of 2019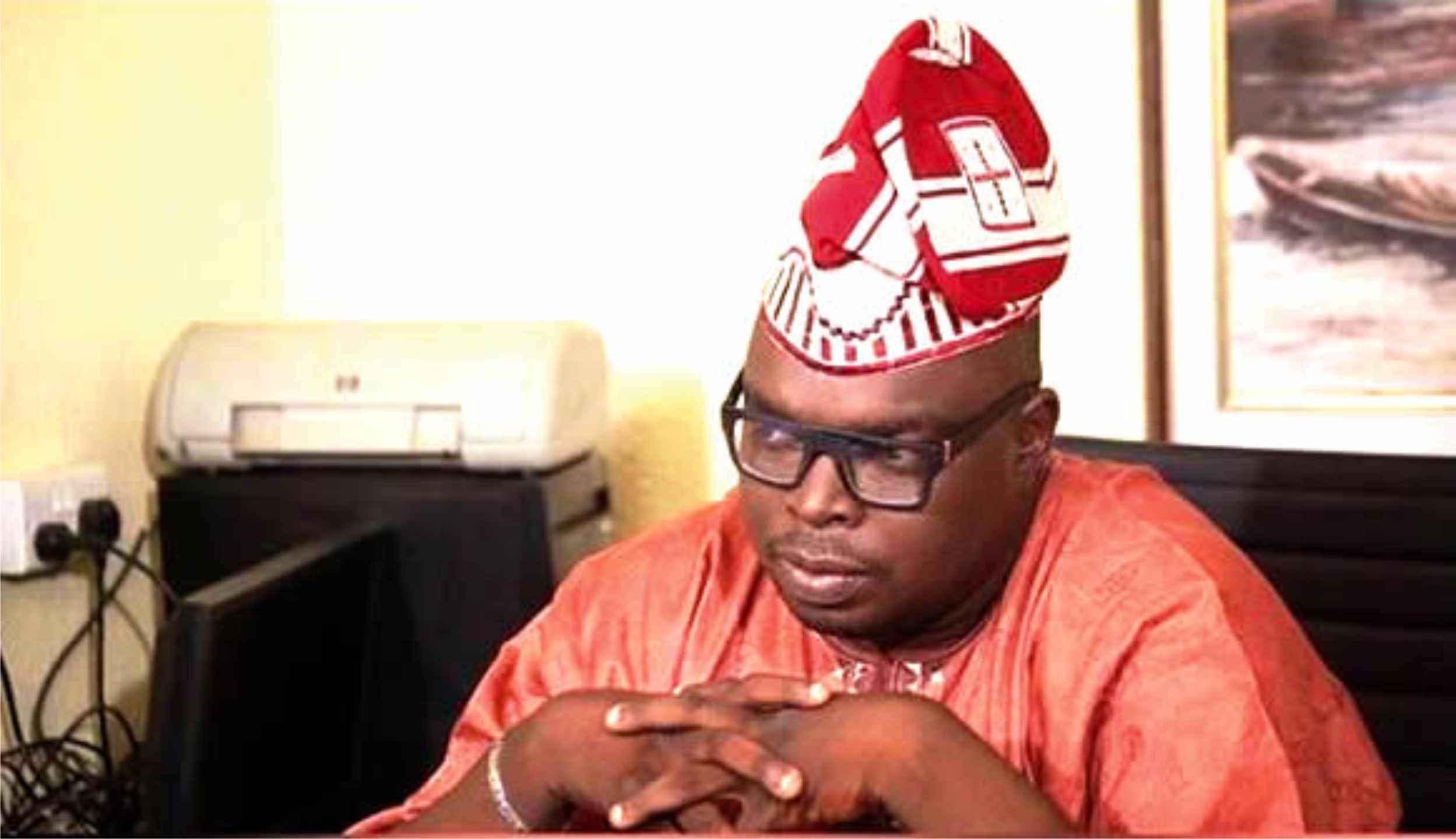 After the painful death of Bisi Komolafe on December 31, 2012 – leaving grief and sorrow for the better part of January 2013 – a lot of Nollywood practitioners were hoping such occurrence will cease to usher in a new year. Unfortunately, 2019 isn't towing that line of hope and prayer with eight deaths already recorded in the first quarter of the year!
Gbenga 'Burger' Akintunde (Whatzup), Abe Ishola Monsurat Olabisi [Facebook] and LinChung Oliver [Facebook] died between January 2019 and April 2019.
The first four months of 2019 has witnessed at least two deaths of movie practitioners whose ages ranged between 30 years and 58 years. The movie practitioners that have passed away have not only left sad pills on the mouth of the fans of these practitioners but also their friends and colleagues.
Gbenga Akintunde aka Burger was the first actor to pass away in 2019 [Instagram/kunleafod)
Early on Friday, January 4, Yoruba actor, Gbenga "Burger" Akintunde passed away. He was 47-years-old. Exactly 17 days later, it was revealed that a younger actor, Adewale Olanrewaju aka 'Ishow Larry' also passed away. The two deaths left a hole in the heart of their families, friends, colleagues and fans with eulogies pouring in on different social media platforms – majorly Facebook and Instagram.
Reports of two Yoruba actors' death in a month – and both under the age of 50 – saw practitioners kicking off the year with hopes of a better year ahead.
And just exactly a month after Gbenga "Burger" Akintunde's death, Funmilayo 'Ijewuru' Ogunsola passed away on February 4, 2019. She died at the age of 53.
23 days after colleagues began mourning Ijewuru, the industry recorded another death. It was the death of Rotimi Alfred Popoola. Ogun state arm of the Theatre Arts and Movie Practitioners of Nigeria, TAMPAN, announced the death of Popoola, who starred in over 80 movies before his death.
The late Alfred Rotimi Popoola was a member of TAMPAN, Abeokuta chapter before his death. (TAMPAN).
March wasn't to go without recording another death as actor, Tony Anyasodor passed away on March 8, 2019. And two days after Anyasodor's death was announced, the industry was greeted with the news of Paul Emema, the brain behind popular soap opera in the early 9os, 'Behind the Cloud'.  Abe Ishola Monsurat Olabisi capped the month of March when she passed away on March 30, 10 days after welcoming a baby.
Tony Anyasodor was announced dead on Thursday, March 7, 2019. [Instagram/Tessyblog]
As the industry enters the second quarter, the news of comedian and actor, LinChung Duke Oliver rented the air on April 2, 2019. He died after a car crash on his way to Lagos.
Paul Emema is renowned for producing soap operas like 'Behind the Clouds' and 'Supple Blues'.
Of all the deaths, LinChung was the only one that wasn't associated with terminal or ill health. From Akintunde to Ijewuru, Larry Ishow, Popoola, Anyasodor and Emema, they were all health related deaths. This has left many wondering if the practitioners actually give worthy attention to their health or lack of funds should be held responsible for their deteriorating health before death.
LinChung Duke Oliver has passed away days after the burial of his late mum [Facebook/Jimboy Olayinka COmedian]
However, help came to Babatunde 'Babasuwe' Omidina after news broke that his health was fast failing and the family sought donations. Babasuwe was further supported by TAMPAN and the Health minister, Professor Isaac Adewole. Babasuwe is back on his feet and ready to proceed to the United States of America to complete his treatment.
Olabisi Monsurat Abe Ishola passed away on March 30, 2019 [Facebook/Abe Ishola Olabisi Monsurat]
On March 28, the news of Samuel 'Alabi Yellow' Akinpelu broke and practitioners are already rallying round to help him regain his health. But the question remains, what can be done to reduce the death rate of popular Nigerian movie stars who resort to seeking funds when terminal ailments hit them? An arm of the industry has been working on health insurance programmes but while some of the entertainers embraced the ideas, others aren't sure of its possibility. Let's only pray no more deaths are recorded till the end of the year.
BET 2019: Falz, Only Nigerian Rapper Nominated For Awards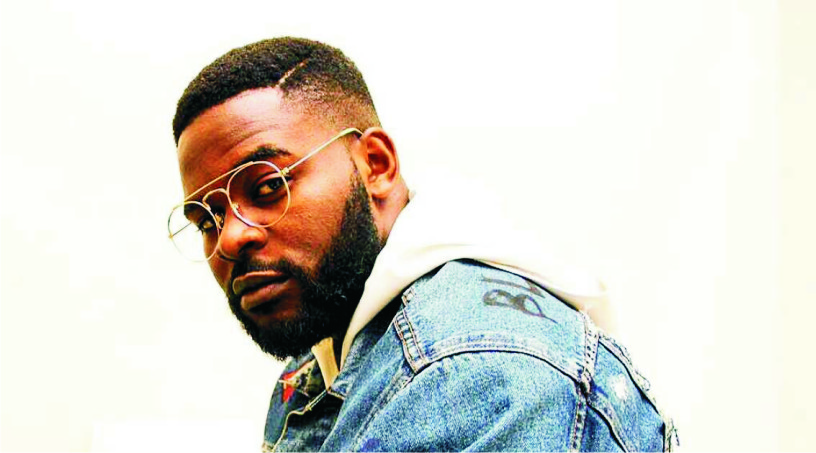 Nigerian rapper and actor, Falz (the Bahd Guy) has been unveiled alongside other international artistes as nominees for the 2019 BET Hip-Hop Awards.
The 28-year-old rapper was nominated in a new category BET launched to honour artists from around the world.
Falz contends with artistes from Africa, Europe and Canada for the new Best International Flow.
This year's nominee list, which was released yesterday by Billboard sees Cardi B leading the pack with 10 nominations.
Following closely are DJ Khaled, Travis Scott, and J.Cole with an astonishing 8 nominations each.
Drake, who led the 2018 nominations, falls to third most nominations this year with 7 nods.
The 2019 BET Hip Hop Awards will air Tuesday (October 8) at 8 pm EST on BET internationally and BET Africa on October 9.
Yvonne Chaka-Chaka Condemns Xenophobia In S'Africa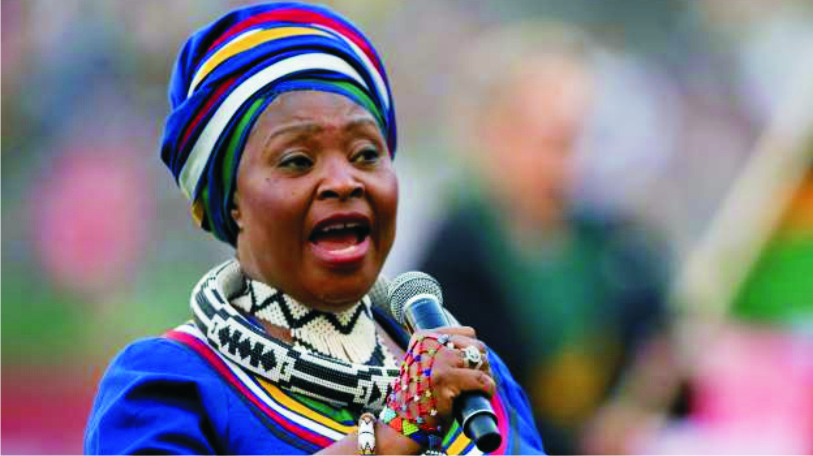 Xenophobic attacks in South Africa have been going on for a while now as local citizens' clamour for foreigners to leave the country. South African public figures are now joining hands to strongly condemn the attacks that have left at least five people dead in the past week alone.
The recent spate of the xenophobic attacks seem not to be targeting only foreigners as legendary songbird, Yvonne Chaka-Chaka found herself on the receiving end of the attacks after her daughter's shop in Maboneng, Johannesburg was destroyed over the weekend by xenophobic looters.
According to the veteran singer, her daughter and staff at the store were inside the shop when the looters attacked. However, they were not harmed as they did not confront the attackers. "They stole everything, all the clothes and everything in the shop. Even the mannequins are on the floor. It is terrible. There was a lot of damage." Yvonne said.
"She is fine. It is very sad but we are just glad she and her staff are safe. It is a very big blow."
Ma Yvonne, as she is fondly referred to in her home country, condemned the attacks that she says are portraying South Africans in a shameful negative light.
"You try to help other people and do your best for the community, but when something like this happens it is very disappointing.  You travel to different countries but when something like this happens, you feel very ashamed as a South African." She said as she pointed out that South Africans had the strong spirit of Ubuntu: "South Africans have lived with different nationalities and supported other nations. It is sad to see this because I know South Africans are good people."
The veteran singer and humanitarian joined the list of South African public figures who have come out to strongly condemn the xenophobic attacks.
America based South African comedian Trevor Noah echoed the words of opposition politician, Julius Malema, reproving the attacks. In a video post shared by the celebrated comedian, the Economic Freedom Fighter (EFF) leader calls on South Africans to cease the barbaric acts. He goes on to warn that once done with those they deem foreigners, the attackers will turn on fellow South Africans as it is only a myth that foreigners have stolen job opportunities from the locals.
"They're going to say, 'The reason we don't have jobs here, is because of these Zulus. They must go back to Natal. Xhosas must go back to Eastern Cape, Shangaans must go back to Limpopo.' Because there will be no foreigners left to fight." Malema opined.
South African socialite and dancer Zodwa Wabantu also boldly slammed the attacks calling the looters "our lazy brothers and sisters." The controversial entertainer called on her fellow South Africans to stop hiding in the guise of xenophobia to rob hardworking citizens.
"As South Africans, this is so wrong. This is not xenophobia; this is not about us hating our brothers and sisters from other countries. This is people taking things from people who are working hard. I hate it," Zodwa said.
The attacks are said to be instigated by the need to address the uneven distribution of wealth among black South Africans and the disenfranchised natives protesting the increasing number of African migrants who they claim are taking over local jobs.
Davido Joins Chris Brown On Stage For IndiGOAT Tour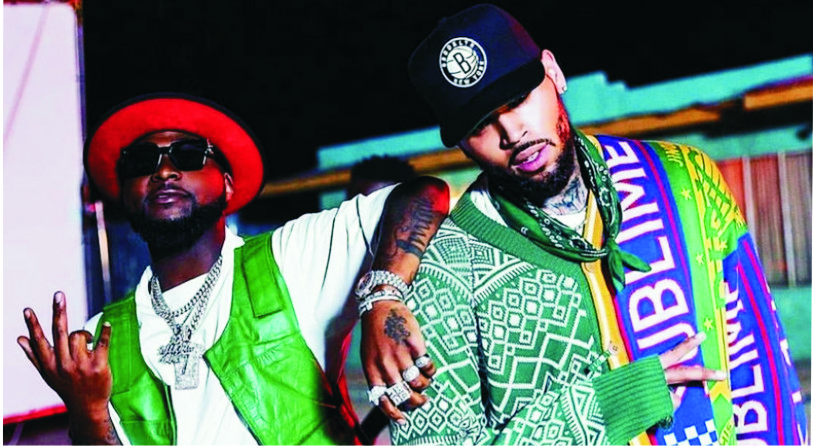 Chris Brown's IndiGOAT tour landed New York on Saturday, September 14, 2019, and Davido graced the stage of the first day of the tour.
Breezy brought Davido up on stage to perform some of his hit songs including 'Fall' and 'If' before rounding it up with their joint effort, 'Blow My Mind'.
The show had Davido and Chris Brown performing together at Barclays Center in Brooklyn, New York.
Davido announced on his Instagram account on Sunday, September 15, 2019, hours after the event.
In a recent chat with Apple's Beats 1 Ebro Darden, Davido tells the story of how he met and recorded a song with Chris Brown.
He says, "We have a mutual friend actually, Hoodie. I spoke to Chris in December last year on facetime for a minute. But then, we didn't link. My friend (Hoodie) would tell me that he likes this record I did last year (Assurance)…
"So I come back to LA and I'm recording the album and I'm making this record (Blow My Mind) – shout-out to Shizzi and Wurld, they produced and co-wrote it too. I sent the record to the Hoodie and then I was on a flight for 12 hours to Italy. And when I landed in Italy, the verse was in my email. I ain'tspeak to Chris a day in my life. I only spoke to him once…
"Then he came for the tycoon fest in Atlanta… I just got to the hotel and they say, 'Oh yeah, this is your key, Chris got you a room right by his…' I spent three days in Atlanta with Chris, it was crazy, I lost my phone, you know how that goes… And then he (Chris) was like, 'Yo, let's go to LA to shoot the video."
'Blow My Mind' is one of the songs on Davido's upcoming album titled 'A Good Time'. The singer also hinted that he's working on a joint album effort with Chris Brown.