Let Our Policies Be Consistent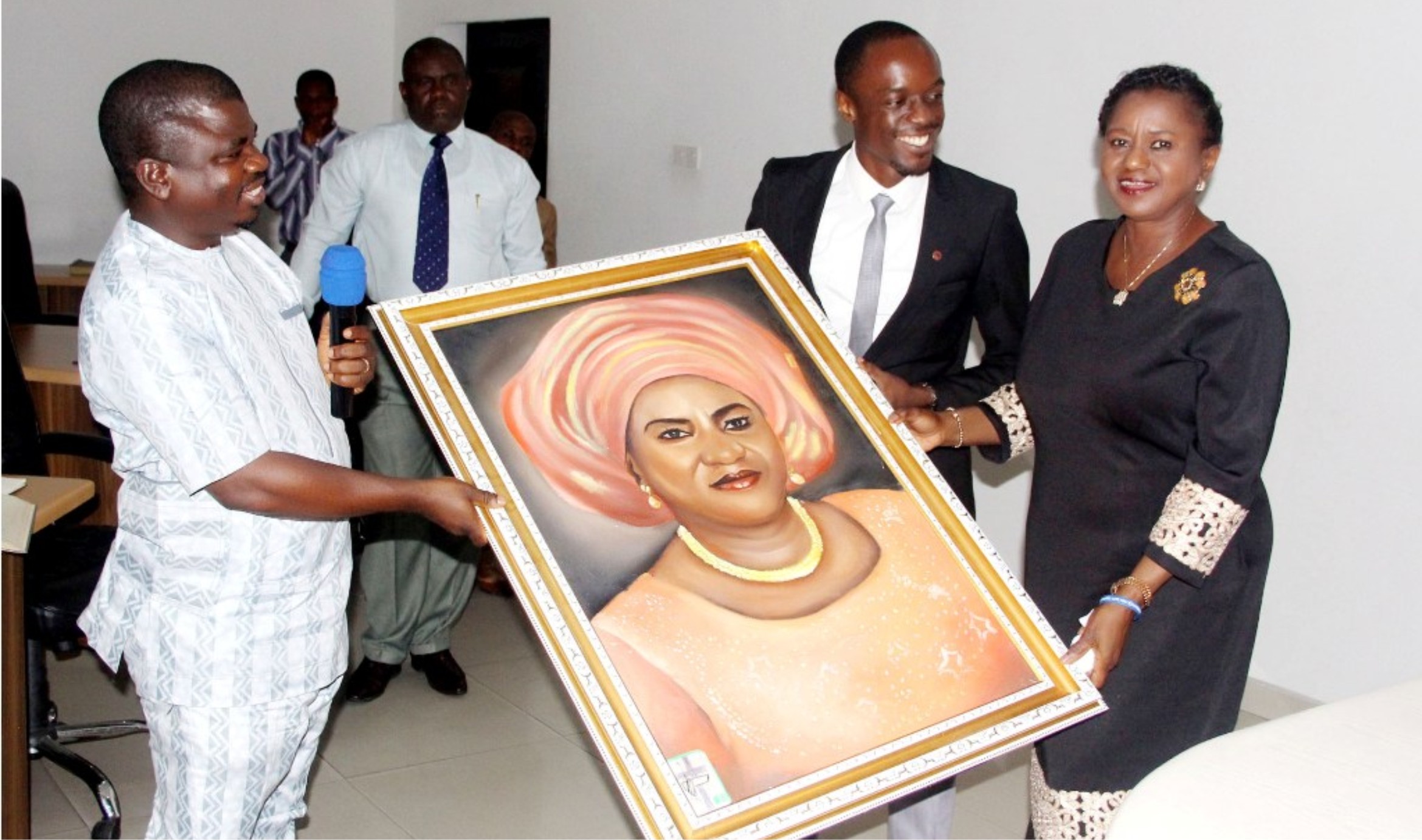 Every president, Governor or elected public officer always comes during campaigns with a box full of promises, but in reality most of these promises are either gimmicks, not well researched or it could be just general statements another person makes to get elected into office.
This is because you can hardly see coherent policies presented by them when they kick-start their administration as all what we get are inconsistencies in their execution of programmes or projects. Sometimes what we get are policy somersaults with different statements on just one single project by different spokesmen for the government. This is not just queer but has become the order of the day under this present federal government.
Between 2015 to 2018, every problem or challenge faced by the Buhari administration had been attributed to the previous administration or enemies, especially opposition parties.
Even the bad monetary policies that led to capital flight which resulted in the recession we experienced had different interpretations by various government officials.
But one thing still remains constant and that is the problem of selective amnesia on happenings within the country especially in the areas of policy execution or pronouncements by spokes- persons for government.
For example when the former Chief Justice was being harassed, the presidency said it was not aware of the plot to remove him, but events later proved that everything was orchestrated by people in the corridor of power, who were given the necessary go –ahead order to do the ground work.
Where this selective amnesia also reared its ugly head was in 2018 when the president was said to had directed the immediate past inspector general of police to relocate to Markurdi and take full charge of the fight against the herdsmen menace in Benue State which he refused to do. And what was the response. "I am not aware," was the refrain the nation got as explanation.
This penchant for being not aware to some observers of the country's development strides could be interpreted to either those at the helm of affairs are pretending or are just churning out policies which they are not sure will be widely accepted; but where this fails suddenly the symptom of amnesia comes in.
Half truth disinformation and total denial of reality are just the symptons that are in vogue now. At the height of the herdsmen rampage in the country, we were told that these killers were not Nigerians but foreigners, and when indigenes of the various communities wanted to retaliate, we got another song that they were Nigerians and even the army was said to have been giving them protection.
In 2019, another series of political drama unfolded called RUGA which the average Nigerian, who can read and write cannot see in the dictionary. Again, while the president said he was not aware of the project, monies were already earmarked for the project.
So the question is who is really in charge of this country? Is it a faceless group out to cause mischief or someone or group of people are out there playing games or toying with the unity of the country?
This question is vital because if the president's spokesman in the person of Garba Shehu will be harping on Ruga and the office of the vice president, Professor Yomi Osinbajo, is saying another thing, who then is playing mischief with our collective commonwealth?
Whenever there is a discordant tune and verbal somersault in government policy, know that something is seriously wrong. No president should allow this to continue once a clear-cut policy is pronounced, no government official should give it a different interpretation unless we are led to believe that it is either, the president is not in full control of his government or he has a hidden agenda which is known to only a few previledged hangers-on.
Governance should not be likened to a football game where even in full glare of your screen you will see footballers who commit foul yet deny that they committed such offence. Even to a ten year old child, the person denying such offence is not only lying but looks funny and ridiculous.
To make matters even more hilarious, INEC, which announced the use of computerised card readers for the 2019 elections in 2018 suddenly discovered that it had no central server to record votes scored during the presidential election. So who are they fooling in this country?
Is lying and forget fullness now part of our culture? If it has become so let us make it a subject in our universities so that we can train future generations in the art of lying. Lying will be made so attractive that foreigners will come to Nigeria to under study our experts. People will also be discouraged to tell the truth.
I see a future where lying will be accepted if this present situation of selective amnesia is allowed to become a virus that affects only top government official. Religious leaders will also have less preaching to do as they will be helpless on the issue of morality and truthfulness.
It is rather sad that our emotions and sentiments have blinded us to the dangers coming our way. Any country where sentiment replaces sound intellectual reasoning is on the path to destruction. Why is it that people who call themselves fathers and mothers will continue to believe that they can govern Nigeria by lying and feel that other Nigerians are illiterates and uninformed?
Consistency and truthfulness have always been a driving force of any country's development. When investors see that a government is not only consistent with its policies but its officials also don't dance different dance-steps to one drumbeat then their confidence can be sustained and people will be ready to say Nigeria's development policies are consistent.
Basically, people who rely on lies to sell a producer have inferiority complex and uses such device to step up their acts. So such devices can only be used as a cover up to what they never expected will come their way especially, their being elected or appointed into office.
Governance is all about trust and when that trust is gone, no matter what is done subsequently to remedy the mistakes or harm that must have been done to the nation's psyche will take a long time to heal.
Nigeria is a multi-cultural society and no individual can have all the wisdom or solution to solve its diverse problems. So whenever a government makes a policy statement it should always strive to harness the views of experts and opinion leaders across the ethnic divide before making those policies or programmes public.
Yesterday was Onoghen, today it is "RUGA" or cattle colonies, what will it be tomorrow? Nigerians are watching as four more years of this administration will eventually come to an end. What then will be the legacies it will leave behind, will it be sufucation, information mishandling or just propaganda against its opponents? Only time will tell.
Tonye Ikiroma-Owiye
Senate Urges FG To Fund Port Project
The Senate yesterday urged the Federal Government to make funds available to contractors handling Baro River Port project for final completion of the project.
The call followed the adoption of a motion at plenary on urgent need to complete all the necessary components of Baro River Port Project of Lower River Niger.
The motion was sponsored by Sen.Bima Enagi (APC-Niger) and co-sponsored by 22 other senators.
Moving the motion at plenary, Enagi said the Federal Government had awarded contract for dredging of the Lower River Niger, construction of Baro Port and installation of cargo equipment.
He said the project was designed to ensure access road for movement of goods and services to Northern part of the country for improvement in socio-economic activities in the north.
He said Baro port project was expected to generate 3,000 direct jobs and many more indirect jobs.
He added that the project on completion would improve the road network by keeping heavy duty trailers and trucks off the roads.
This, he said would help expand the life span of the roads.
Enagi said the Baro Port and cargo handling equipment components of the project had been completed and commissioned by President Muhammadu Buhari on January 19.
He, however, said the Lambata -Bida road awarded in 2015 and the Agaie-Katcha-Baro road awarded in 2018, if completed, would facilitate movement of goods from the port to the northern part of the country.
The lawmaker maintained that the Lambata -Bida road had only recorded 20 per cent completion while the Agaie-Katcha-Baro road recorded only per cent progress.
He said funding of the access roads had been grossly inadequate as N670 million and N4.5 billion so far had been released for the project out of the N17 billion and N33 billion appropriated.
Enagi said that over N40 billion had been expended on the various components of the Baro port project without achieving any significant progress towards utilisation of the port.
Also contributing, Sen. Adamu Alero, (APC Kebbi), who seconded the motion said there was the need to also complete construction of second Niger Bridge.
He said heavy vehicles conveying goods for haulage were contributing in destroying the roads in the country.
Alero said the completion of the Baro port would have significant improvement on the economy.
Sen. Ali Ndume, (APC-Boronu) urged President of the Senate, Ahmad Lawan to personally meet with the executive to provide funding for completion of the project.
He said the senate could use the opportunity of working on the budget at the moment to appropriate fund for the project.
Senate in its resolution also resolved to urge the Federal Government to facilitate rehabilitation of the narrow gauge railway in Baro to ensure rapid socio -economic growth of Nigeria.
It also urged for continuous dredging and maintenance of National Inland Water Ways (NIWA) of the River and Benue Niger to ensure navigability.
The Senate also mandated its Committees on Marine Transport and Works to investigate activities on the Baro Port and make recommendations to facilitate its completion.
Earlier, the Senate at plenary also received and adopted an Ad-hoc Committee on investigation of the causes of pipeline explosions in Komkom, Rivers and Ijeguu in Lagos state.
The report was presented by Sen. Gobir Ibrahim (APC-Sokoto).
The senate having adopted the 16 point recommendations of the report, urged the Nigerian National Petroleum Corporation (NNPC) to identify those responsible for the pipeline explosion for appropriate sanction.
Cleric Advises Nigerians To Pray For Political Leaders
Founder, Jesus Peoples Mission, Nzuko Onyejiuwa, has called on Nigerians irrespective of their political or religious differences, to pray for leaders and not to castigate them.
Onyejiuwa, who made the call in an interview with newsmen on Tuesday in Lafia, said that Nigerians should rather pray and advice the leaders when necessary.
According to him, when citizens show gratitude to leaders for the little things they have done, they would be encouraged to do more.
He said that leadership, particularly in a heterogeneous society such as Nigeria, was an uphill task, adding that the leaders needed the grace of God to succeed.
"Given the alarming rate of crime and criminality across the country, we seriously need God intervention to salvage us.
"The rate at which things are happening from the North to the South, human efforts alone would not work unless God intervenes," the Cleric said.
He commended Gov. Abdullahi Sule of Nasarawa State for his inclusiveness in governance and development strides since hi assumption of office.
"He has been able to tackle security, construct roads and schools, install solar-powered streetlights in all Local Government Areas, rollout youths and empowerment programmes.
"The governor has also allocated 200 seats to Christians to perform in the 2019 pilgrimage among others," Onyejiuwa said.
He said if a person could do such things within five months in office, such a person needed prayers and encouragement to do more.
The man of God, however, appealed to the governor to rehabilitate urban roads especially within Lafia, the state capital, to uplift the face of the city.
He said that the road leading to his Church located behind the old GSM village, Makurdi road in Lafia, needs rehabilitation and appealed to the governor to help fix it.
Road Construction: Reps Want Use Of Concrete Pavement
The House of Representatives has urged the Federal Ministry of Works and Housing, states Ministries of Works and contractors to consider using concrete pavement technology in the construction of roads.
This was sequel to a unanimous adoption of a motion by Rep. Livinus Makwe (PDP-Ebonyi) at the plenary of Tuesday.
Makwe noted that the prevalent method of road construction in the country using asphalt was always ending up in roads with short lifespan, particularly in areas prone to heavy rainfall.
Such roads, he said, could easily develop potholes that account for the high percentage of fatal accidents on the roads in the country.
According to the lawmaker, in spite of improvements in road construction technology, Nigeria is still living in the past by expending efforts and scarce resources in their billions, in regularly resurfacing and maintaining asphalted roads.
"While most nations have transited to cost and life-saving technologies in road construction, Nigeria is still stuck with asphalt technology, which suffers short time span, high net costs and aggravates the rate of loss of lives on the roads.
"The concrete paved roads are very durable, carry very high traffic loads and require little or no maintenance over the course of several years.