Fury, Wilder Rematch For February 2020
Britain's Tyson Fury says his highly-anticipated rematch with WBC heavyweight champion Deontay Wilder will take place on 22 February 2020.
Fury, 30, stopped German Tom Schwarz in round two in June in his first fight since a draw with Wilder in December, which the Englishman felt he won.
Wilder is slated to defend his belt against Luis Ortiz but beating the Cuban would allow a rematch with Fury.
"The rematch has been confirmed and signed, 22 February," said Fury.
Speaking at an event at Bradford's Alhambra Theatre, Fury added: "It's on, the rematch. This time I am going to knock him out.
"This time I haven't been out the ring for three years, this time I haven't been abusing too much alcohol."
Fury says any bout with Wilder would take place at the MGM Grand in Las Vegas, USA.
But first Wilder must face his own return fight against Ortiz in September, while Fury expects his next contest to take place in New York on 5 October.
The self-styled 'Gypsy King' has said he could face American Jarrell Miller, who lost the chance to take on Britain's Anthony Joshua in June after failing three drugs tests.
As a result of a six-month ban given to him in March, Miller would need to obtain a licence to fight in New York if he is to face Fury in the Briton's second bout on his lucrative ESPN contract.
"ESPN want an American opponent," Fury told our source.
He said:"I will fight anybody. I'm not really bothered. I want the toughest opponent as I need it for that 22 February fight as Wilder is going to be in a good fight with Ortiz, who took him 11 rounds before.
"I need a durable opponent to give me some rounds."

Haaland May Be Real Madrid's Answer – Negredo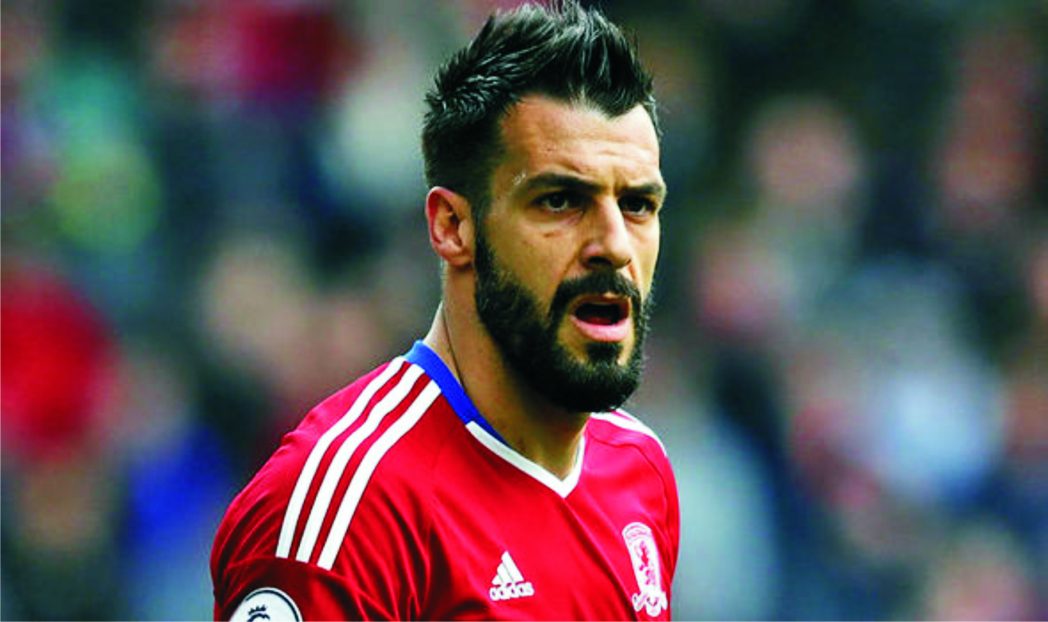 Real Madrid needs to bring another striker in alongside Karim Benzema says Alvaro Negredo, with it suggested that Borussia Dortmund star, Erling Haaland could be the "perfect fit".
The Blancos are already being linked with the Norwegian teenager a matter of weeks into his spell with the Bundesliga giants.
Haaland has hit the ground running in Germany, with record-breaking exploits in front of goal seeing him build on the foundations he laid at Red Bull Salzburg.
Former Real striker Negredo admits the 19-year-old may be the next 'Galactico' at Santiago Bernabeu, telling Tidesport source "I'm surprised. He's a player I've seen a lot and he's spectacular. He can strike with both feet and he's taking advantage of every chance. He'll keep growing."
Pressed on whether Haaland is what Madrid are missing, Negredo added: "He could be. He'd be a perfect fit and he could adapt well with Benzema."
Zinedine Zidane is considered to need another frontman in his squad as the likes of Eden Hazard and Gareth Bale continue to struggle for form and fitness.
"He has a great defence and one of the best midfields in the world but I think the attack is costing them the most," said Negredo.
"Not Karim Benzema, Hazard isn't performing at his expected level because of injury, nor is Bale. They don't have a lot of goals.
"Because of Benzema's way of playing, they need someone else. He needs another forward by his side.
"I like him even when he's not scoring, and I'd put someone closer to him to take advantage of things. He moves into the wings a lot and he needs someone else to arrive.
"More is expected from Isco, Luka Modric, Toni Kroos, Fede Valverde… then there's Bale and Hazard. I hope he gets back to his best because Madrid needs him and I love him."
Benzema has netted 18 times in the current campaign, having found the target on 30 occasions last season.
Real thought they had landed a suitable alternative when winning the race for Luka Jovic in the summer of 2019, but the Serbian has struggled to make his mark and has just two efforts to his name.
"It's hard because he's not getting the same minutes that he had in Germany," Negredo said of a striker who plundered 27 goals for Eintracht Frankfurt in 2018-19.
"He came from playing all the time to only playing a few minutes. Minutes and confidence are the most important things for a striker, and five or 10 minutes here and there aren't enough."
Real will be hoping to find attacking inspiration from somewhere tonightwhen they take in the first leg of a heavyweight Champions League last-16 encounter with Manchester City.

Wilder Blames Costume For Loss To Fury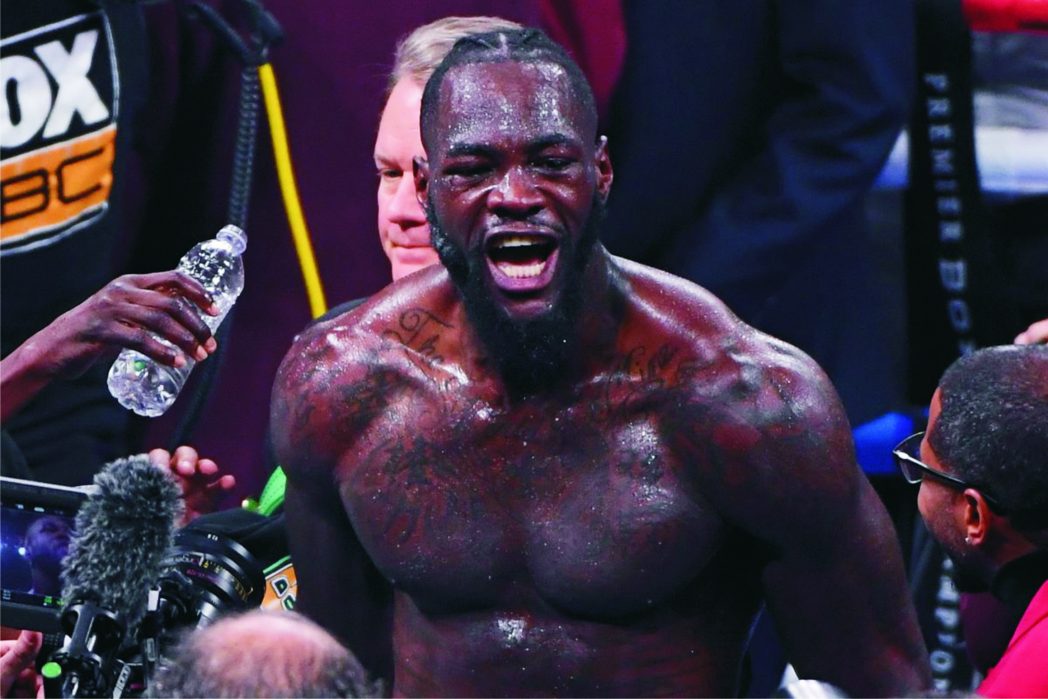 Deontay Wilder has blamed his elaborate ring-walk costume for his WBC heavyweight title defeat by Tyson Fury.
The American, 34 said his costume was too heavy and as a result he "didn't have the legs" for the fight.
Britain's Fury, 31, produced a dominant display to win the title in Las Vegas on Saturday when Wilder's corner threw in the towel in the seventh round.
Wilder also told US media he will exercise his rematch clause for a third fight against Fury.
"Fury didn't hurt me at all, but the simple fact is that my uniform was way too heavy for me," Wilder told Tidesports source
Wilder said the costume, which featured armour, a mask and a crown, weighed at least 40 pounds (18.1kg) and was a tribute to Black History Month.
Fury was carried to the ring on a throne, while also wearing a crown.
"I didn't have no legs from the beginning of the fight – in the third round, my legs were just shot all the way through," added Wilder.
"I was only able to put it on [for the first time] the night before but I didn't think it was going to be that heavy.
"I wanted it to be good and I guess I put that before anything."
Fury floored Wilder with a jab and right-hand combination in the third round before a left hand to the body sent the previously unbeaten Wilder down again in the fifth.
Wilder was taken to hospital after the fight but said he did not suffer a concussion, broken ear drum or broken jaw as had been speculated, but did require stitches to close a cut in his ear.
He also criticised assistant trainer Mark Breland for stopping the fight.
"I am upset with Mark for the simple fact that we've talked about this many times and it's not emotional," he said.
"It is not an emotional thing, it's a principle thing. We've talked about this situation many, many years before this even happened.
"I said as a warrior, as a champion, as a leader, as a ruler, I want to go out on my shield.
"So I told my team to never, ever, no matter what it may look like, to never throw the towel in with me because I'm a special kind. I still had five rounds left. No matter what it looked like, I was still in the fight."
"I understand he was looking out for me and trying to do what he felt was right, but this is my life and my career and he has to accept my wishes."

Kroos Opens Up On Transfer Talks With Man Utd, Liverpool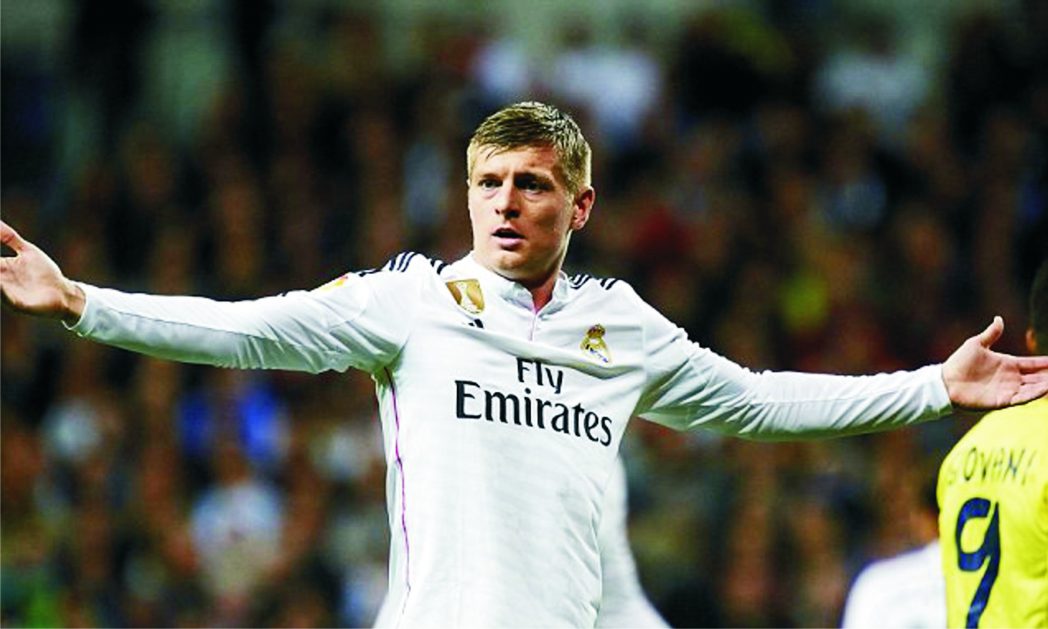 Real Madrid's midfielder, Toni Kroos has revealed that he came close to joining Manchester United in 2014 and also held talks with Liverpool the same year.
The Germany international has won the Champions League three times and LaLiga once since arriving at Madrid from Bayern Munich six seasons ago.
However, things could have been a lot different as Kroos was on the verge of putting pen to paper with United, only for the Premier League club to pull the plug on a potential transfer.
"David Moyes came to see me and the contract had basically been done but then Moyes was fired and Louis van Gaal came in, which complicated matters," he told Tidesport Source.
"Louis wanted time to build his own project. I didn't hear anything from United for a while and started having doubts.
"Then the World Cup started and Carlo Ancelotti called. And that was it."
Liverpool were also in the running to sign Kroos from Bayern and the 30-year-old received a text from Luis Suarez asking him to make the switch to Anfield.
"It wasn't a straight chat-up line but they offered to tell me more about the club and so on," he said of the discussions with the Merseyside club.
Kroos has been linked with Madrid's Champions League last-16 opponents Manchester City in more recent years, but he has ruled out a reunion with ex-Bayern boss Pep Guardiola.
"I want to finish my career at Madrid, so I'd say it's very unlikely," said Kroos, who previously hinted he may retire when his current deal expires in 2023.
"But I loved playing for him and could have renewed my contract at Bayern, of course. I don't think it's ever a good idea to sign a deal just because of the manager, however.