Ekpo, Others Laud Ugwu's Choice As Caretaker Coach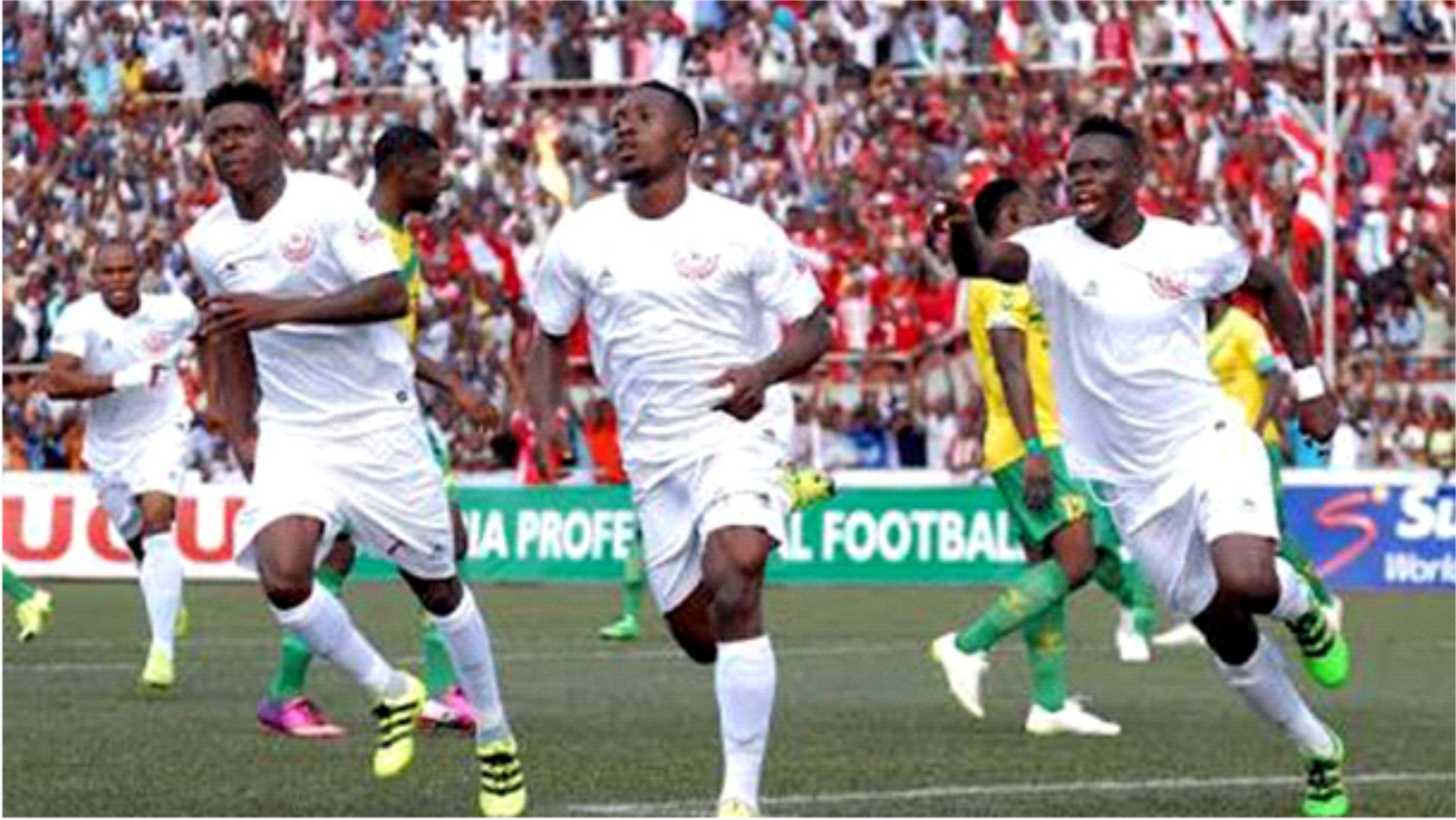 Ex-Nigeria international, Friday Ekpo, has lauded the management of Rangers International FC, Enugu for appointing Benedict Ugwu as the team's Caretaker Head Coach.
Tidesports source reports that the management announced Ugwu's appointment last Wednesday, following the expiration of Olugbenga Ogunbote's contract as technical adviser in June.
Ugwu is expected to hold the position, pending the employment of a substantive technical adviser.
Reacting to the appointment in an interview with newsmen in Enugu yesterday, Ekpo described Ugwu's appointment as "the best thing to happen to the club''.
He said: "Ugwu, who we call `surugede', is a player with the blood of Rangers flowing inside of him and he has the passion to make positive impact in the players.
"Rangers management has really done well to have a look in his direction.
"He has what it takes to deliver the goods with adequate support from his colleagues and management.''
Also, Sunday Onuoha, a staunch Rangers fan told newsmen that the club's management had done well to entrust the team to Ugwu and his colleagues.
"With the much I know about him, he will do well with adequate support from all.
"Sincerely, we need this kind of tasks thrown to our people to prove the stuff they are made of.
"Ugwu can do it as he has shown with the state football team during the 2012 National Sports Federation in Lagos."
Onuoha also said that Ugwu distinguished himself, when he handled the Rangers' feeder team before his elevation to the senior team.
Another ardent supporter of the Enugu-based club, Ifeanyi Okonkwo, also commended the club for recognising hard work and commitment in appointing Ugwu.
"We are happy with the management's decision to put a square peg in a square hole.
"I know that Ugwu will not disappoint. He will deliver as he did with the club's feeder team,'' Okonkwo said.
It would be recalled that Ugwu plied his trade with Rangers and the defunct BCC Lions of Gboko FC during his active days as a footballer.
He spent 10 years playing for the "Flying Antelopes'' and was a strong member of the team that won the National Challenge Cup in 1983 and 1984.
He helped the Gboko side to a national Challenge Cup in 1989 and the CAF Cup Winners trophy in 1990.
During the period, the then fullback maestro won the Best Player Award in Nigeria and third best player on the continent.
He also played for El-Kanemi Warriors and 3SC where he also excelled before travelling abroad.
Ugwu is a graduate of the National Institute of Sports, Lagos and holds the Confederation of African Football coaching licence.
Eguma Not Disappointed Over Rivers United, Heartland Draw
The technical manager of Rivers United football of Port Harcourt, Stanley Eguma said he was not disappointed as he dropped points at home in the match day two of the Nigeria Professional Football League(NPFL).
He stated that his team prepared adequately knowing that Heartland FC of Owerri is coming to fight for the three points.
Eguma said this in a  post match interview with Sports journalists after they played one all  draw against Heartland FC at the Yakubu Gowon Stadium, on Sunday in Port Harcourt.
According  to the number one coach in  the State, the problem of his team was the inability to  score goals, adding that the problem is not peculiar to his team, but it seems to be a general problem for all the teams in NPFL.
" We prepared very well because we knew  Heartland FC came to fight with their last blood", Eguma said.
He explained that they were demoralised when they opponents scored early goal.
"No match is easy  in the NPFL because every team needs the three points," he explained.
As it stands pride of the State has two points after playing two matches.
He further  commended Heartland FC for running away with a point in Port Harcourt,  adding that he is going back to the drawing board to correct the grey areas.
By: Kiadum Edookor.
Head coach of Akwa United, John Obuh, has said his team will take maximum points at home when they square up against Abia Warriors in one of the rescheduled NPFL fixtures.
The Promise Keepers started the Nigeria Professional Football League (NPFL) season with a 1-1 draw against Warriors Wolves in matchday 1 while, Abia Warriors were  2-0 winners against Katsina United.
Coach Obuh, who will be taking charge of Abia Warriors for the first time in front of their fans, has set his sight on  getting the three points in their first game at home.
"We hope to have the best possible start, especially as we will be playing at home. Our fans and supporters deserve good result. Victory on Thursday will set us on the right track to achieving our target".
"This is a new NPFL season and we cannot afford to depend on past records and statistics. We have a match to play, we have prepared very well for it, and I can assure our fans that we will not underrate our opponents and we will not leave any stone unturned.
"My players are ready to play, they are fully aware of how the three points will help our course this season, we believe that we will get it right on Thursday. All we need is the support of our fans," Coach Obuh revealed.
The last encounter between the two sides ended in a 2-2 draw last season.
While the two teams have met eleven times in the NPFL in which the Promise Keepers recorded two victories, six draws and three defeats.
The match is slated for Thursday at Godswill Akpabio International Stadium.
Following his side's 1-1 draw against MFM over the weekend in match day 2 of the Nigeria Professional Football League, head coach of FCIU, Uche Okagbue, has revealed that hard work on the part of the players was solely responsible for the team's display.
Speaking with brila.net, Okagbue also revealed that the main goal for the team is to ensure they keep doing their best as they aim to win the league or at least grab a continental ticket.
"We are in the league for a surprise and we follow matches the way it comes".
"We are also working towards getting a continental spot "
"The secret so far is hard work, we promise the fans of FCIU that we are going to do our best this season in the league".