Stakeholders Bemoan Nigeria's Increasing Housing Shortage
Despite efforts to combat the country's housing deficit, some stakeholders have said there is an increase in housing shortage, especially for poor Nigerians.
They noted that there was an acute problem of housing availability, accessibility and affordability without corresponding actions to match the demand and called for urgent collaboration among stakeholders.
The President and Chairman of Council, Association of Housing Corporations of Nigeria, Mohammed Adamu, said there had not been adequate realistic strategies that would directly address housing needs and empower the people to reduce unemployment in the Nigerian society.
He stated that mass rental housing remained an untapped viable option of sustaining housing corporations and reducing the impact of housing shortage, especially on the low-income group.
While calling on all state governments to support their housing agencies in driving rental housing across Nigeria, he said it would go a long way in reducing housing problems in the country.
Adamu said opportunities abound in the construction and housing sector, but homeownership remained the priority and major need of the people.
"What have we done with these opportunities? We talk about high demand for housing without corresponding supply, yet we have houses developed in some of our major cities like Abuja, Lagos and Port Harcourt built over two years that are not sold," he said.
He added, "We talk about inadequate housing finance to build, yet we have some idle funds in the system that are quietly kept and placed in fixed deposit and Treasury bills, generating selfish income to the pocket of some privileged few.
"We complain of high cost of building materials, yet every policy put in place to encourage and sustain vibrant local building materials production are not supported with appropriate enabling environment to produce quality building materials. Why is our mortgage market crawling when we have a vibrant platform that can create unhindered access to affordable mortgage as well as exit point for developers who invested in housing?"
He stated that all manner of opportunities in the sector had been identified but had not been tapped; adding that stakeholders needed to ensure that opportunities were properly tapped, to address the country's housing problems.
"It is time to work together as stakeholders to holistically tackle our housing problems. Housing sector has potential that can be tapped for driving our economic recovery if only we choose to get our act together to tackle housing deficit and affordability challenge.  It is time to deviate from just talking without matching it with action," he said.
The President, Assured Group, Mr Adewumi Okupe, said the cooperative option of housing provision had not been fully explored.
According to him, cooperatives allow for resources to be pulled together from various members who have come into the unit for the purposes of realising their objective, which may be homeownership.
He explained that attempts had been made over the years to raise money through conventional means, but no suitable one could be found.
"Through the cooperative option, members are able to increase wealth and create long-term lending options through their funds at very low interest rate," he said.
Adamu said despite efforts by investors in the private sector, the government should also increase investment in housing, especially in providing primary infrastructure.
"Against the background that primary infrastructure forms about 30 per cent of construction cost in housing estates, the road to housing availability and affordability cannot be achieved without the support of the government," he added.

Land Use Charge: Stakeholders Call For More Property Valuation
Stakeholders in the real estate industry have said the Lagos State Government should increase the number of properties that have been valued under the amended Land Use Charge (LUC) Law, 2018.
They noted that this would take away the burden of paying high levies on properties by a few in the state.
The Deputy President, Real Estate Developers Association of Nigeria, Mr Akintoye Adeoye, who applauded the recent amendment of the LUC law by the Lagos State House of Assembly, said the number of properties that were captured before the suspension of the process in 2018 was too small compared to the population of the state.
He said, "The percentage of properties that have been assessed is still less than 30 per cent. Rather than tax this number of people, it is better for the government to widen the net and bring more property owners onboard.
"It doesn't make sense to tax just a few people, especially in a challenged economy like ours. We should bring in more people rather than increase the rate for a few."
Adeoye said the state government's decision to amend the LUC law would encourage more people to invest in property in Lagos State.
A six-man ad hoc committee, chaired by Rotimi Olowo, recently presented the report of its findings from a public hearing to the House of Assembly revealing that the review of the LUC lawwas generally perceived to be arbitrary and unrealistic.
During the presentation, Olowo was quoted to have said the Section 1(2), "Pensioner" should be redefined to include all retirees resident in the state from federal and state institutions and from both private and corporate organisations domiciled in the state.
He said it was agreed by participants and stakeholders during the public hearing that vacant plots of land and unoccupied properties should be exempted from the LUC liabilities and a proper classification of commercial and residential property in the state should be done for the purpose of levying.
Among other amendment is the Section 17(c) (i) stating that there is no need for 50 per cent payment by aggrieved owners over disputed charges before their eligibility to appeal, while aggrieved residents and property owners should pay the preceding year's charges when the disputed charges are being resolved.
Akintoye noted that the resolve to amend parts of the law especially the aspect covering pensioners was a welcome development.
He said, "Before now, it used to be only Lagos State retirees but it has been extended to others across the federation.
"Lagos market is Nigeria's market and people from all over the world invest in the state where many of them also retire. It doesn't make sense to have that dichotomy in the treatment of pensioners."
The President, Nigerian Institute of Building, Mr Kunle Awobodu, stated that to make the newly amended law achieve its objectives, there should be modalities for implementation to prevent fraud and false claims.
"I am in agreement with the amendment. The only thing I am sceptical about is how those from the private sector will be identified. It is difficult but it can be done. It is difficult to have an accurate record of pensioners from the private sector. But there should be modalities for implementation," he added.
A former President, Nigerian Institution of Estate Surveyors and Valuers, Mr Bode Adediji, said even though the details of the amendment had not been made public, its assent by the governor and implementation should be looked into for the benefit of Lagos residents and investors.

Housing Deficit: LASG Completes 360 Homes In Ikorodu
Lagos State Government said it has completed construction of 360 additional housing units for commissioning soon as part of its efforts to tackle the challenge of housing deficit in the state.
The state Commissioner for Housing, Mr. Moruf Akinderu–Fatai, disclosed this recently, while conducting a validation and inspection visit to Lagos Homes, Lagshom Igbogbo Scheme 2B, in Ikorodu Local Government area of the state.
"Lagos is adding 360 more homes to the existing stock of homes in the state in the next few weeks," Fatai said.
According to him, the state government has resolved to complete all housing schemes that were set aside by the previous administration in order to speedily bring succour to residents by increasing the availability of decent accommodation for the increasing population of the state.
"Reducing the housing deficit and bringing more people on the home ownership ladder through provision of affordable and quality homes are tasks that are germane to building a 21st century economy.
"Hence, the administration of Mr Babajide Sanwo-Olu is frontally pursuing the goals of completing all the on-going housing schemes to ensure that befitting and decent accommodation is available to the ever increasing population of the state," he said.
The Permanent Secretary of the Ministry, Mr. Wasiu Akewusola, who also affirmed that over 360 families would soon move to their homes, expressed satisfaction with the on–going works at the site and encouraged the contractors to keep up with the good job in order to deliver at the targeted date.
He disclosed that in year 2020, not less than 3,500 homes in Sangotedo, Idale in Badagry, Odo Onasa/Ayandelu, Ibeshe, Egan-Igando and Ajara would be completed from both government owned schemes and joint ventures.
The LagsHom Igbogbo Housing Estate is made up of 30 blocks of buildings with 120 units each of three-bedrooms, two-bedrooms and one- bedroom, making a total of 360 units of family homes.
In addition, the scheme which commenced in 2012 has a central sewage treatment plant, water treatment plant, high quality road network, and  Street lights.

ICPC To Investigate Ownership Of Unoccupied Houses In Abuja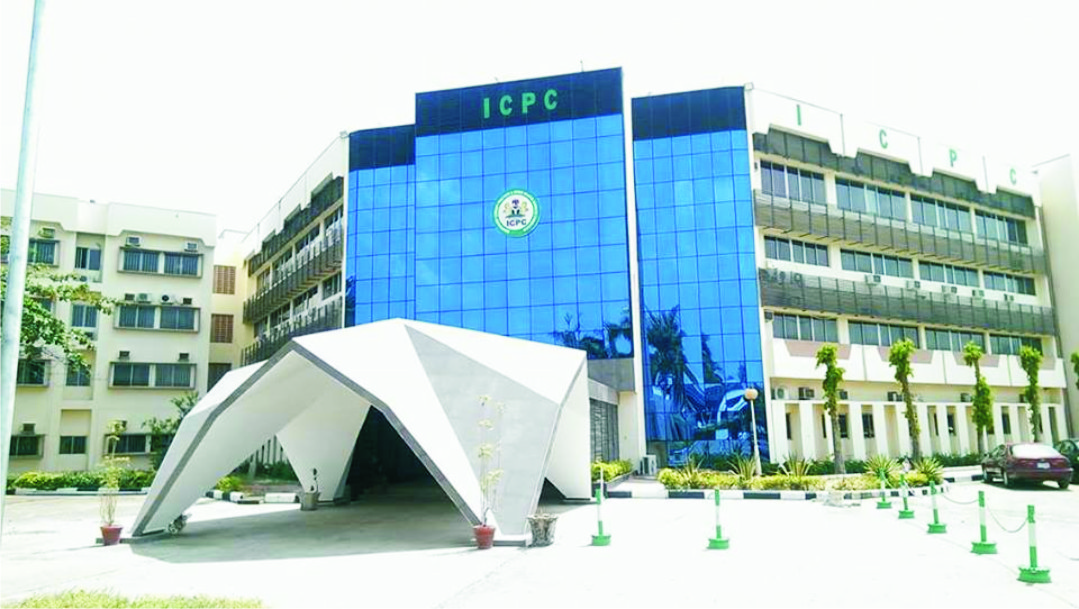 The Independent Corrupt Practices and other related offences Commission (ICPC) will soon commence investigations into the ownership of unoccupied houses in the Federal Capital Territory.
The agency says the move is a result of the increase in the number of expensive and unoccupied houses in the FCT.
According to the Federal Capital Territory Administration, the housing deficit for the nation's capital now hovers around 1.7 and two million.
It also says at least 600 abandoned buildings have been identified by the authorities, with most of them located in Gwarimpa, Wuse, Garki, Maitama, Asokoro and Apo.
The buildings are, however, above the means of most civil servants, resulting in them seeking more affordable accommodation in the outskirts of the city.
Director, FCT Development Control Department, Muktar Galadima, explained that they were making moves to take over the property.
He said if the Federal Executive Council intervenes and they acquire some of these property, it would be a way to solve Nigeria's housing deficit.