Police Fundings: NANS Storms N'Assembly Soon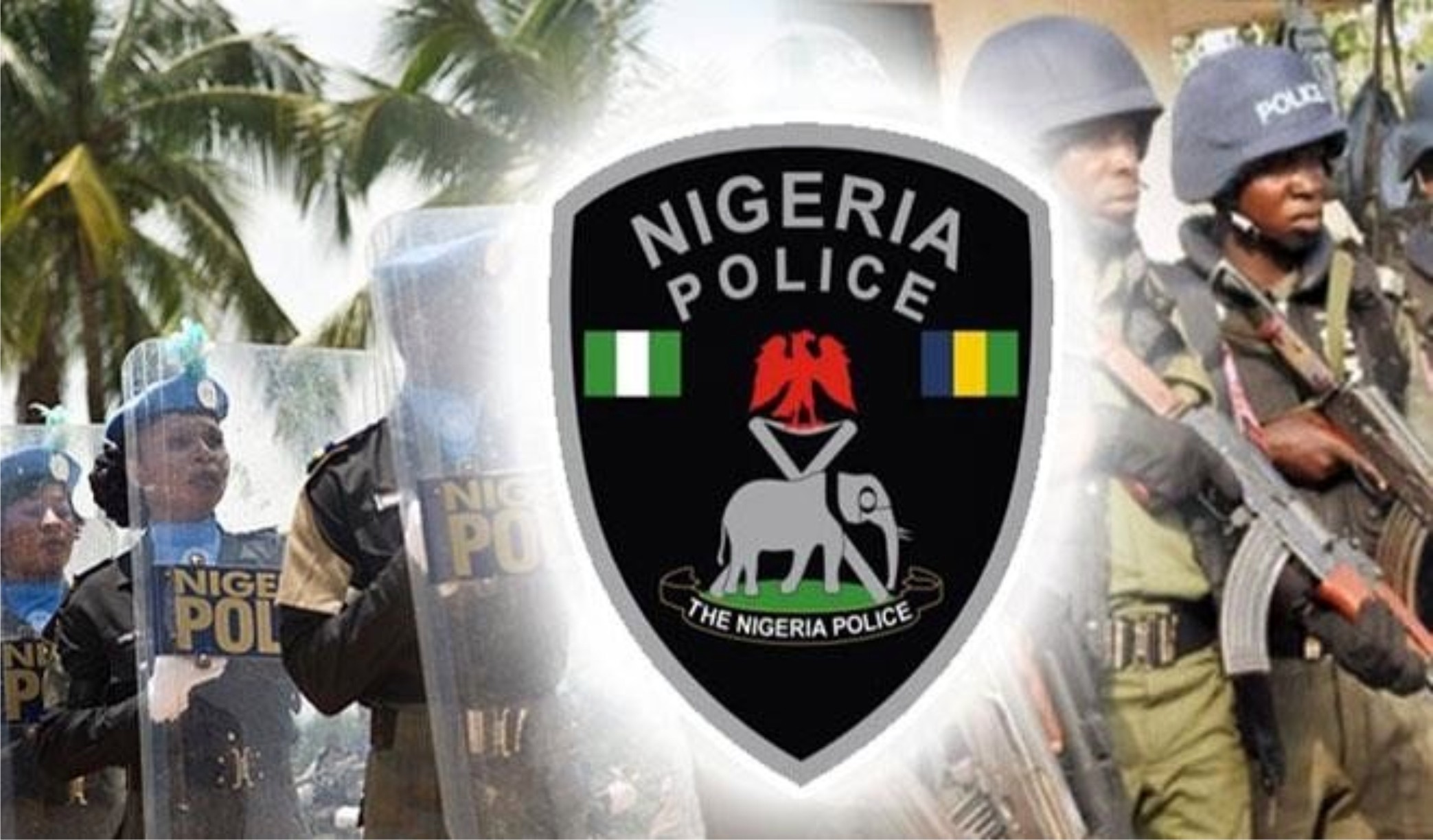 The National Association of Nigerian Students (NANS) will soon storm the National Assembly to press for more funding for the Nigeria Police Force, an official of the students body says.
NANS Vice-President (National Affairs), Comrade Chidi Ilodebe, disclosed this in a statement issued on Sunday in reaction to recent police efforts.
He said NANS action would further be in appreciation of police intervention in the country's security situation and their demonstration of professionalism in tackling conflicts in the country.
"With the last Senate (the Eighth Assembly) passing the Nigeria Police Reform Bill and with the commitment and patriotism demonstrated so far by the Police management team led by Inspector-General Abubakar Adamu, Nigerians are confident that there is a ray of hope.
"They believe that with more funding, motivation and training of our police menand women in line with best global practices, we will be proud to have a Police Force we will be proud of and call our own," Ilodebe said.
He added that NANS was of the view that any lover of the Nigerian project must join Nigerian students' call for a better Nigerian police, that is well funded and motivated.
"As much as government is initiating policies to attract foreign investment to Nigeria, we must also secure our country first."
The NANS official then appealed to the National Assembly leadership to support the initiative as "all hands must be on deck towards a better reformed, trained and motivated Nigeria Police Force".
He also called on all state, zonal and national executive members to start mobilising other members for this Nigeria Police Support Rally at the National Assembly.

Kogi Speaker Explains Gov's Attitude To COVID-19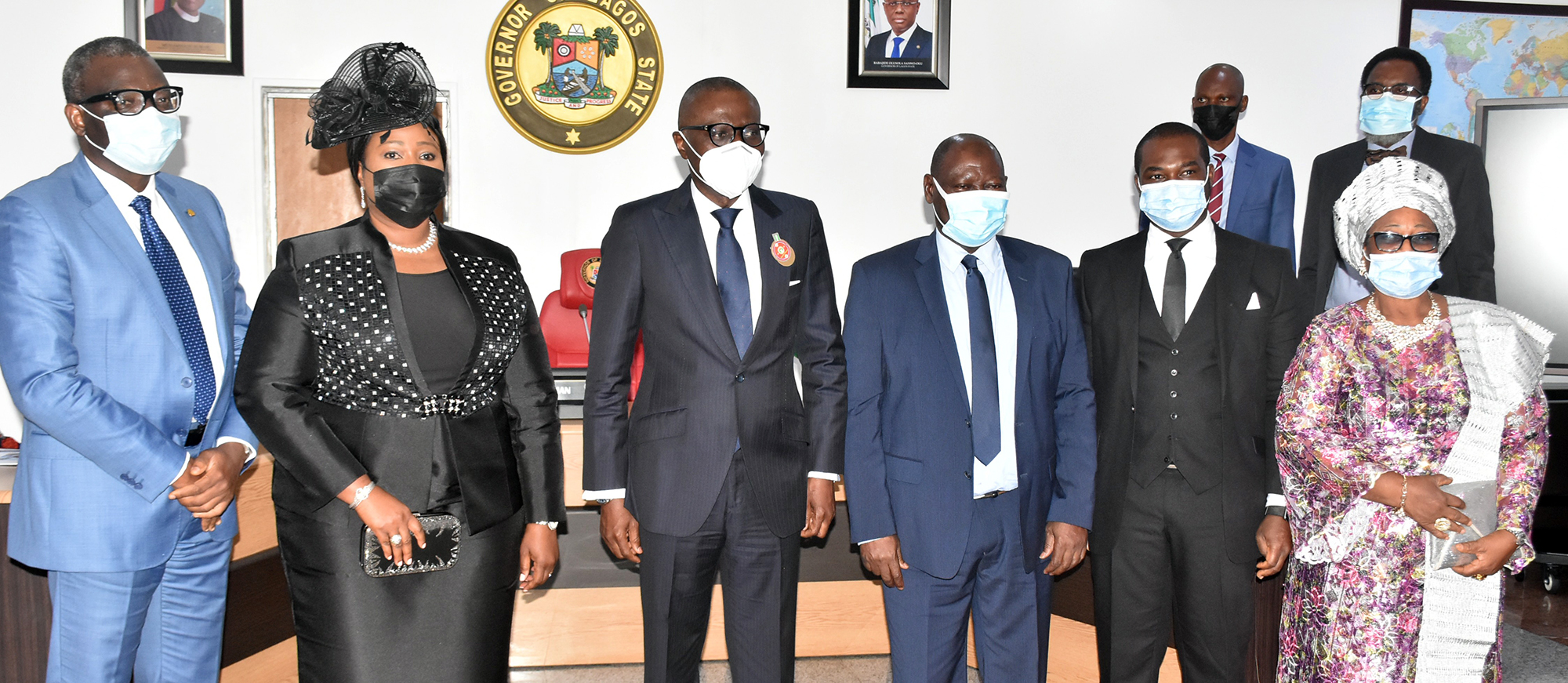 The speaker, Kogi State House of Assembly, Mathew Kolawole, says Governor Yahaya Bello's insistence that COVID-19 is a ruse is to ensure that the virus does not set the state's economy backward.
He said in Ilorin yesterday that: "it is not that the Governor is not accepting the fact that there is a virus called Covid-19.
"He just wants us to know it is an advancement of malaria which is not really a big deal.
"That is why Kogi has refused to lockdown ever since the emergence of the virus because we don't want what will negate our economy the more.''
Kolawole made the declaration when the Correspondents Chapel of the Kwara Council of the NUJ awarded him with a medal for his contributions to youth empowerment.
He also told newsmen that the Kogi legislature supported Governor Bello's presidential ambition to compensate the North Central geopolitical zone.
Kolawole said since Nigeria came into being no-one from the zone ever occupied the presidential seat.
"So, it will not be a bad idea if we have a president from this geopolitical zone as all other zones have been represented either as president or vice-president,'' Kolawole said.
He added that the Assembly's support for the governor was for the development of the country.
He said the Assembly members passed a vote of confidence on the Kogi governor as a young and dynamic leader, and for his achievements on security, women and youth empowerment and stability of the state's civil service.
Kolawole also said that under his leadership, the Kogi State Assembly passed 140 bills and moved 500 motions in the 6th and 7th Assemblies.

PGF DG Cautions Nigerians On Religious, Ethnic Sentiments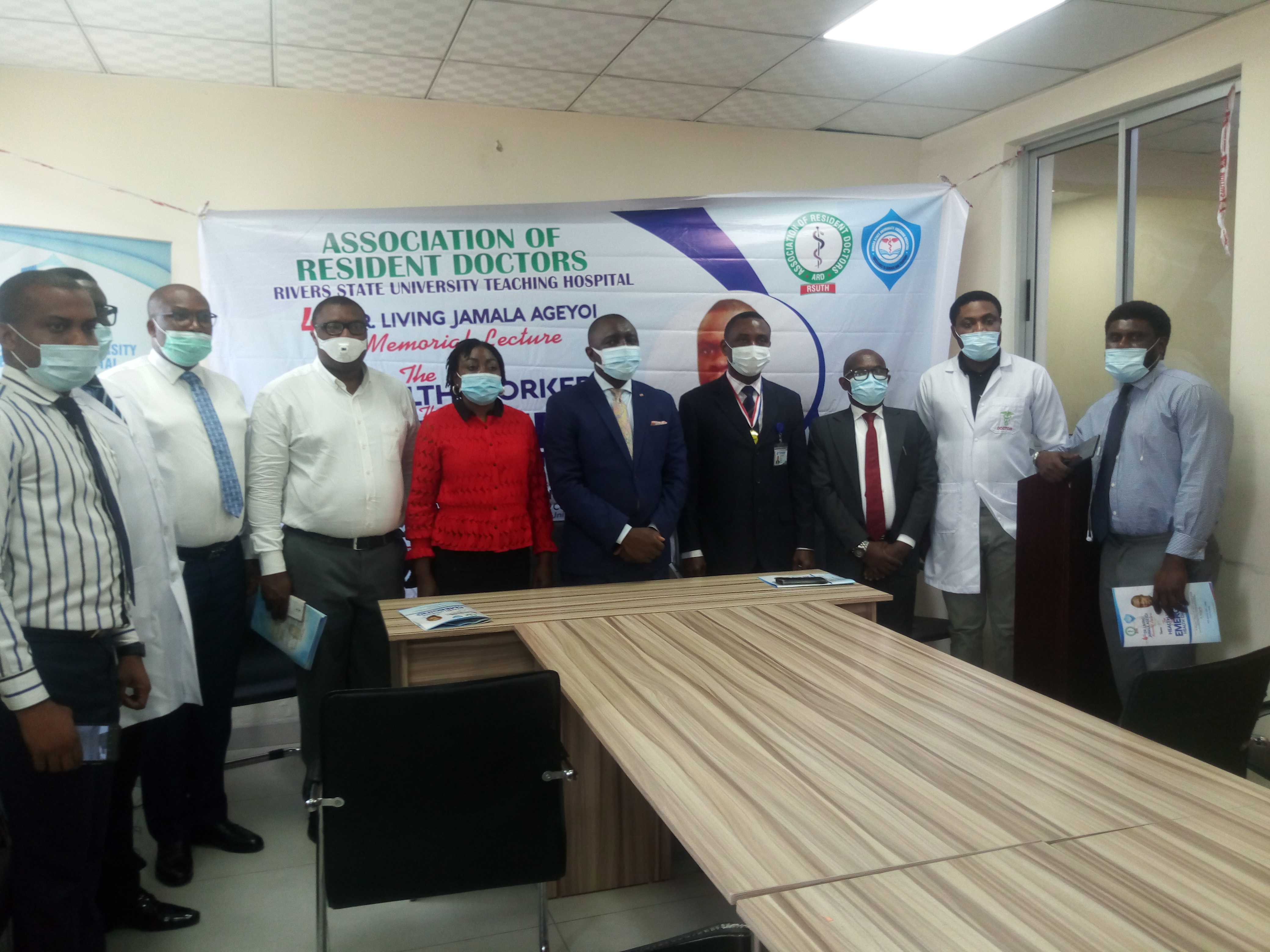 The Director-General of Progressive Governors Forum (PGF), Dr. Salihu Lukman, has advised Nigerians to rise above religious and ethnic sentiments in the country's interest.
Lukman gave the advice in a statement in Abuja, yesterday, while speaking on ethnic and religious hatred and the deceitful campaigns in the country.
He expressed concern that the problem of hate was making the nation lose its humanity so much that the notion of survival both for individuals and groups was more about the ability to defend and rationalise your inclinations.
This, the forum's DG said, was even in cases when the lives of other citizens were in danger.
He noted that the nation's instinct to rationalise unacceptable realities had worsened and was certainly extinguishing the humanity.
Lukman added that this was especially to the extent that there was hardly any difference between leaders and followers as well as educated and illiterate citizens.
He decried the current challenge around the criminal conduct of kidnappers and bandits in the country.
He said that the activities of perpetrators of the heinous acts affected every Nigerian irrespective of ethnic and religious grouping.
"Unfortunately, given all the hate campaigns going on in the country, all public debates are reduced to an expression of support for one ethnic group against the other.
"Part of the problem is that we want to have what we believe is good alone and we don't want to cooperate with each other to solve the common problems.
"And, whatever is bad is interpreted to be associated with other groups, which then lead us to believe that possible measures against groups outside us is what is required," he said.
He noted that both citizens and political leaders get trapped in the deceitful consciousness that the solution lies in our bias and preferences which encourages us to further polarise our society and our citizens.
According to him, as society and nation are more polarised, the problem of criminality gets bigger and overwhelming.
He stressed that for political leaders to continue to enjoy the support of the people, they must identify with our divisive choices, otherwise their electoral prospects would remain in jeopardy.
This, he said, was a reality that had imposed the leadership of hate- mongers, maintaining that there had to be a way out of the situation.
He, however, added that our political leaders and parties needed to assert their authorities in mobilising alternative responses.
He stressed that the responses of political leaders should inspire Nigerians to rise above the current high wave of ethnic and religious hatred in the country that was weakening our capacity to arrest and prevent criminal activities.
Lukman appealed for moderation in the way issues were managed, adding that so long as we remain as a country with our diversities, there would always be such challenges which require skillful and careful handling.
He prayed God to continue to guide the country's leaders to lead the nation in a new direction that would guarantee peaceful co-existence founded on love for each other across ethnic and religious divides.

Lawmaker Tasks Enugu Residents On Fire Outbreaks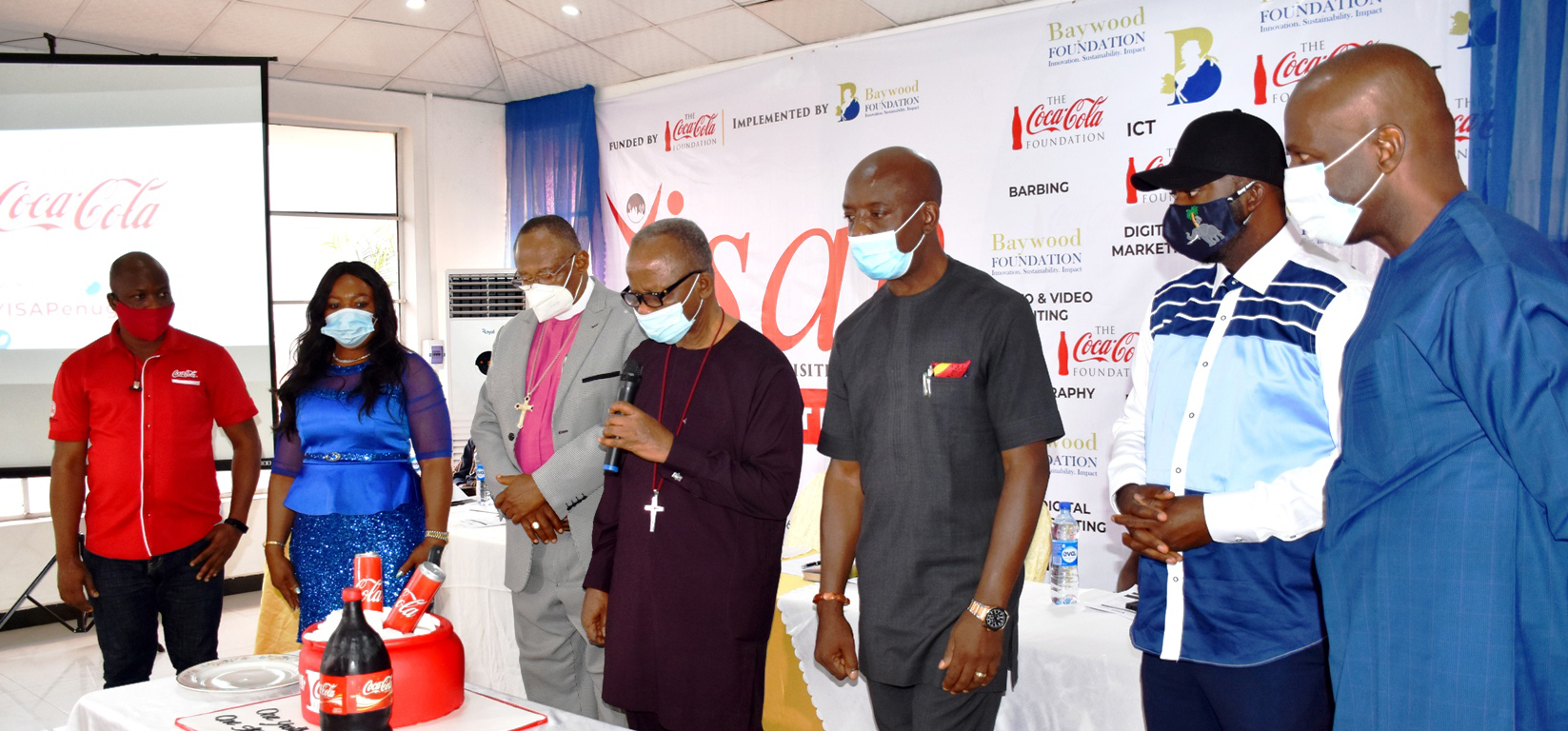 The lawmaker representing Aninri Constituency in Enugu State House of Assembly, Hon. Chinedu Okwu, has urged residents of the state to take steps towards preventing fire outbreaks in their environments.
Okwu made the call in Enugu, yesterday, when he visited the scene of a classroom block recently gutted by fire at Nenwe Girls Secondary School.
The lawmaker stated that in the dry season, it had become expedient for residents to cultivate the habit of being cautious against fire outbreaks.
"It is our collective duty to protect our environment, part of it is to be safety conscious. We should take steps towards preventing this kind of incidents.
"We should not leave the environment bushy, we should not allow bushes close to buildings, we are in a dry period when fire can ignite easily," he said.
Okwu who described the fire incident as unfortunate, urged stakeholders and members of the public to support the effort of government towards cushioning the effect of the inferno.
Also speaking during the visit, the Commissioner for Education, Prof. Uche Eze, urged the school management to be more safety conscious.
"Bushes should not be allowed as close as six metres to buildings, it is our duty to protect ourselves and our working environments.
"Whichever way we look at it, the fire incident will affect the school community in one way or the other, so we must be very cautious," Eze said.
The school's Principal, Mrs Rebecca Adumike said that the burnt classroom block had been in a dilapidated state before her transfer to the school in October 2019.
"Initially we did not allow students to use the block, we were forced to put junior students there because of shortage of facility," Adumike said.
Chief Zonal Supervisory Principal, Mrs Rose Eze, described the incident as disheartening, saying, "desks and books belonging to the students were burnt,".