Group Tasks Political Aspirants On Selfless Service
Young Stars Development Initiative, a pro-democracy group, has urged young political aspirants to commit themselves to selfless services to their society to remain relevant in future elections.
Executive Director of the group, Mr Kingsley Bangwell, gave the advice at the Young Aspirants Leadership Fellowship (YALF) post elections retreat held on Saturday in Abuja.
The theme of the retreat was, "Deliberating on the Challenges Encountered by young candidates and their prospects for future elections."
Bangwell said in order to remain relevant towards contesting for any political position in the future, young aspirants must render community services and make themselves known in both their districts and constituencies.
"We are holding this YALF retreat with the support of Ford Foundation to train and impact young people to build their capacity to run for political offices.
"This we believe would help increase youth participation in the 2023 General Election.
"The YALF has impacted about 380 young people from the North-West and North-East part of the country who ran for various offices and about 23 emerged winners at state levels in seven states,'' he said.
Bangwell said the review by both those who won and those who did not and were gearing up for 2023, was to gather relevant feed backs and to make assessment and set future agenda.
The executive director urged those who were occupying political positions to have an impactful tenure, while those who were getting their acts right and gearing up for 2023 to commit themselves to selfless society.
He noted that rendering community projects and services would make those aspiring for elective positions to remain relevant even while preparing themselves.
Mr Nasir Bello-Lawali, elected deputy majority leader representing Zamfara West constituency under the Peoples Democratic Party (PDP), advised other young aspirants to take advantage of platforms such as YALF.
He also advised young aspirants to come up with proper strategies before, during and after any electoral process, adding that mobilising their own personal agents during elections was a key strategy.
"As a young candidate, you must mobilise your own personal agents and not rely on your party agents only," he said.
Other elected politicians advised young aspirants to imbibe the door-to-door campaign method in order to totally capture the hearts of the electorates.

PDP Women Protest, Demand Justice For Slain Party Leader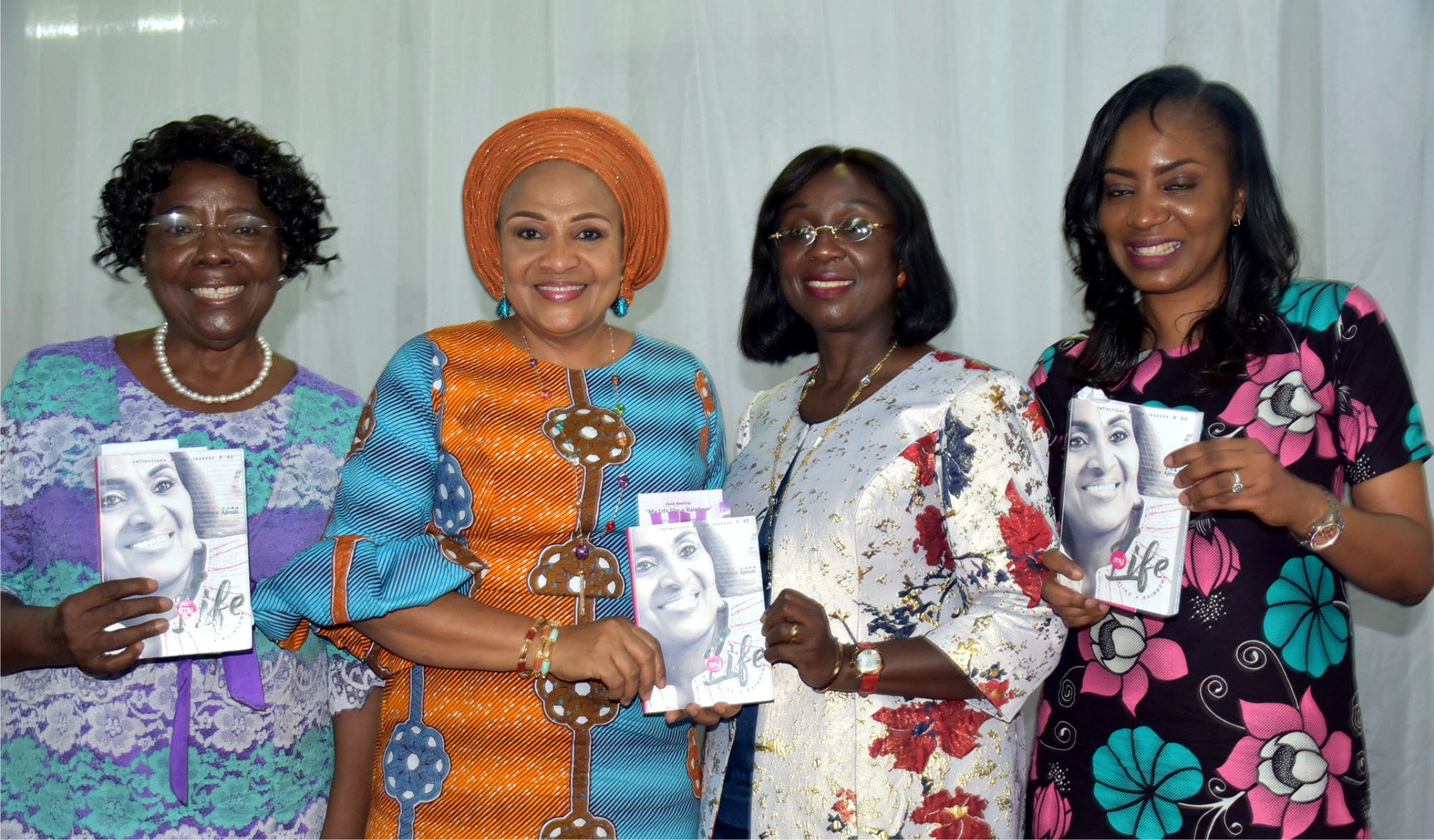 Women stakeholders in the Peoples Democratic Party (PDP), on Wednesday, protested to the National Human Rights Commission (NHRC), Abuja, demanding justice for Mrs Salome Abuh who was killed in Kogi State.
Mrs Abuh, the PDP Women Leader of Ochadamu Ward in Ofu Local Government Area of Kogi State, was murdered in her house on November 18 in a post-election violence.
The women led by PDP National Women Leader, Hajiya Mariya Waziri, told newsmen that they would not rest or relent until justice was secured for the deceased.
"Today, Nigerian women have gathered to continue our mourning and agitation over the death of an innocent woman, our sister, friend and mother, Mrs Abuh who was killed in cold blood in Kogi for participation in politics.
"We are here today to find answers to these nagging questions: Why are the murderers of our sister Mrs Abuh who are well known in their community still walking free?
"How long will justice continue to be delayed and denied for Mrs Abuh?
Who killed Salome Abuh? Who killed Abuh, this innocent mother?" she asked.
Waziri said that no mother deserved to be killed in cold blood, not even after enduring the pains and strife of motherhood.
The national woman leader described the killing as the 'height of humiliation', suppression of women in Nigeria, and a huge setback for women participation in politics.
Waziri called on President Muhammadu Buhari to take major action that would bring the perpetrators to justice, while also calling on Nigerians to raise their voices in solidarity for justice for Abuh.
Executive Secretary of NHRC, Mr Tony Ojukwu, receiving the protesting women, said that the Commission commiserated with them in their moment of grief.
Ojukwu said while it was expected that Nigeria's elections should be improving, unfortunately the improvement in the electoral system in the past seemed to have been rolled back during the Kogi and Bayelsa governorship elections.
"Everybody has attested to this. It behoves on all of us to make sure that we take steps to deepen our democracy in making sure that things like this did not go unchecked."
Ojukwu said that was why Justice Uwaise electoral reform committee advocated that an Electoral Offences Commission be established to ensure that electoral offenders were tried and prosecuted for justice to prevail.

Abia IPAC To Formulate Dev Plan For Good Governance
The Inter-Party Advisory Council (IPAC) in Abia State says it would develop a 25-year development plan that could facilitate good governance and overall transformation of the state.
The Chairman of the council, Mr Ceekay Igara, said this last Wednesday, when he unveiled the newly elected officials of the council to newsmen in Umuahia.
Igara said that as the name implied, IPAC should advice the ruling Peoples Democratic Party on the best ways to administer the state.
"We want to join hands with the ruling party to develop the major cities of Umuahia, Aba and Ohafia with the development plan we shall produce.
"We cannot continue to do one thing the same way and expect a different result.
"IPAC is not supposed to play the role of opposition. Our role is advisory and we shall be advising rather than fighting the government.
"If we fight the government, then the citizenry will suffer because fighting will stall development, " Igara said.
He said that his leadership was determined to do things differently from what obtained in the past, using different strategies to achieve result.
He said that as a major stakeholder in the affairs of the state, IPAC would evolve a robust plan to guide the government to ensure that it delivered the dividend of democracy to the people.
He said that the new leadership would devise new techniques of getting its advice across and acceptable to the government.
Igara said that IPAC under his watch would educate and reorientate the chairmen of all the political parties on ways to meet the people's expectations.
He said that the council would establish effective communication with traditional institutions and religious organisations to sensitise and mobilise the citizenry for their active participation in the electoral process.
He wondered why less than half-a-million of the two million registered voters in the state voted in the 2019 polls and blamed the development on people's apathy and lack of confidence in the ability of the Independent National Electoral Commission to discharge its duties creditably.

Public Hearing: Atiku Decries Congestion In Higher Education Sector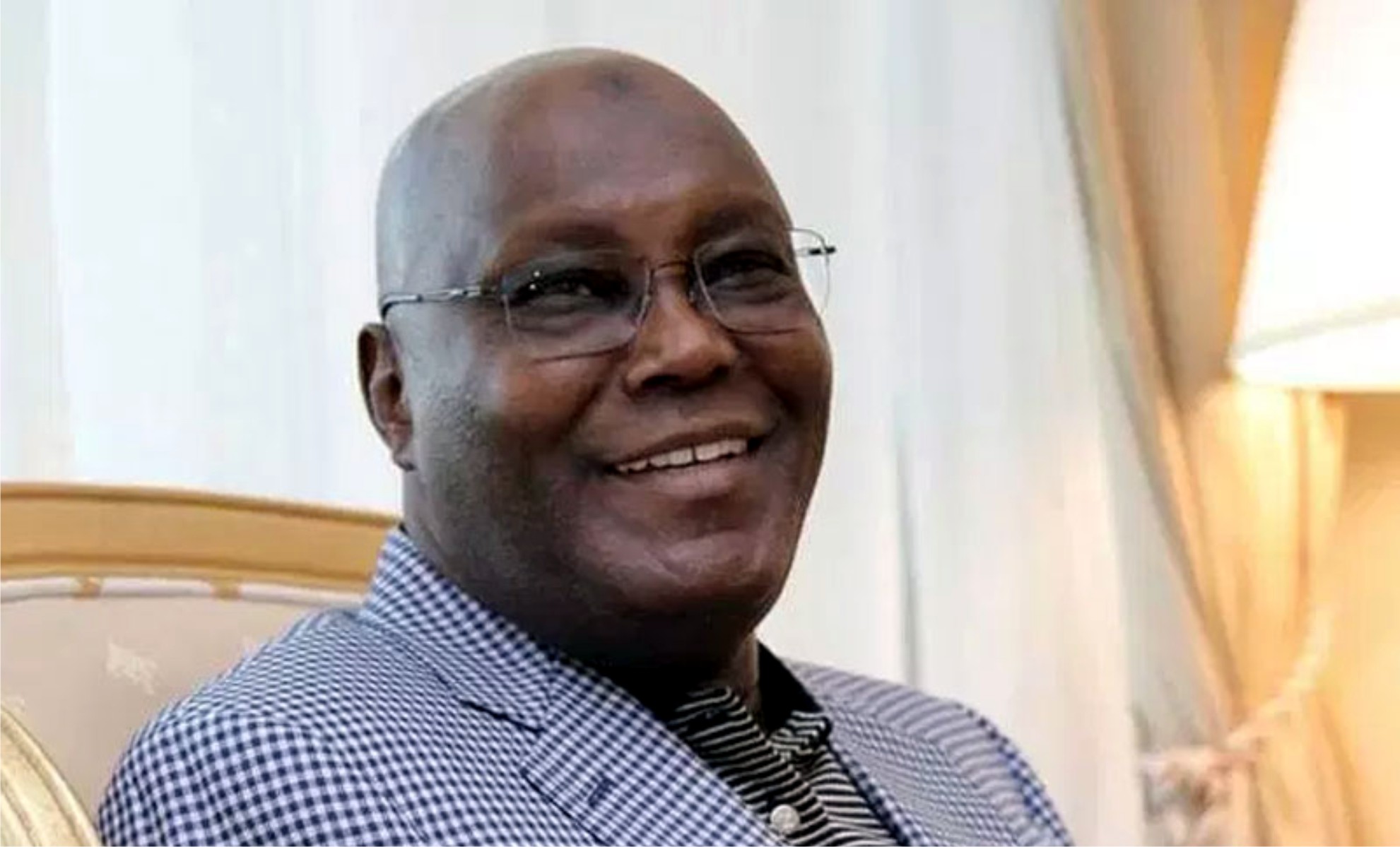 Former Vice-President Atiku Abubakar, has said that Nigeria's higher education sector is overburdened by population growth.
He suggested the establishment of more tertiary institutions across the country to cope with the country's growing population.
He stated this at a public hearing on a bill to establish Modibbo Adama University Yola, held at the National Assembly Complex, Abuja yesterday.
The bill which passed second reading in the Senate on November 13 seeks to convert the Modibbo Adama University of Technology (MAUTech) Yola, a mono-disciplinary institute to a multi-disciplinary and engaging institution of higher learning.
Abubakar said that the higher education sector was also overburdened by a significant youth bulge.
"More than 60 per cent of the country's population is under the age of 24 years; almost one in four Sub-Saharan people reside in Nigeria, making it Africa's most populous country.
"From an estimated 42.5 million people at the time of independence in 1960, Nigeria's population has more than quadrupled to 186,988 million people in 2016 (UN projection).
"The United Nations anticipates that Nigeria will become the third largest country in the world by 2050 with 399 million people,'' Atiku said.
The former vice-president said that with such projections, Nigeria's exponential population growth was exerting immense pressure on the country's resources and overstretching public services and infrastructure.
Abubakar further explained that record from Joint Admission and Matriculation Board (JAMB) indicated a wide disparity between the number of applications and the actual number of successful admission in the nation's tertiary institutions.
He said that converting MAUTech Yola to a conventional university would expand the chance of qualified candidates to get placement beyond the limited confines of engineering and sciences.
"The conversion of the university to a conventional university which in addition to courses in science and technology will have the mandate to run courses in medicine, pharmacy, law, the arts and social and management sciences, among others.
"This indeed is the surest way to accelerate access, quality, relevance and equity for our people in Adamawa.
"I formally join fellow compatriots in the advocacy for the conversion of the university from a specialised entity to a conventional one," Abubakar said.
He, however, appealed to members of the National Assembly to review the law on compulsory basic free education, alleging that the funds given to states to develop education were being diverted.
Sponsor of the bill Sen. Aishatu Dahiru (APC-Adamawa Central) said that the world was moving from mono-disciplinary institutions to multi-disciplinary and inter-disciplinary institutions of learning.
"In keeping with this, it will also have well-grounded students of technology with knowledge of the social sciences and humanities and not just technology robots,'' she said.
In his remark, Chairman, Senate Committee on Tertiary Institutions and TetFund Sen. Ahmad Kaita, said that the institution would provide the much needed technical knowhow that would aid the country's technological advancement.
President of the Senate Ahmad Lawan while declaring the public hearing open said that the institutions were central to the growth and development of the much needed workforce in the country.
Lawan who was represented by the Deputy Senate President Ovie Omo-Agege said that the institution would be useful to the proposed catchment areas of Adamawa.