Expert Tasks Parents, Govt On Girl-Child Education
A management expert, Ms. Lucy Adolphus, has advised parents and government at all levels to invest in girl- child education, saying female children are nation builders.
In a chat with The Tide in Port Harcourt yesterday, Adolphus said that most parents regard girl-child education as not important and therefore, pay less attention to it.
According to her, some parents prefer to force their girl-child to early marriage than investing in her education.
"It is time to take female-child education seriously and not seeing it as optional. Girls are useful and not useless as perceived by most people". she said.
As she puts it, "They grow up to become mothers with the task of building nations. Mothers are nation builders. How can they build the nation when they lack the requisite knowledge."
She averred: "They also have the right to education just like the male- child. Parents and government need change their mentality towards the girl-child", Adolphus maintained.
She, however, called on the public to stop seeing women as inferior and second-best that are only useful for domestic reasons.
Adolphus asserts that girls are not "pushovers. They will become mothers if properly managed and given the opportunity they deserve", she said.
She also called on media practitioners to write, campaign, inform and orientate the public through billboard advertisement, commercials, radio and drama on importance of girl-child education to the society.
Meanwhile, she has urged religious leaders, and schools to always organize seminars to sensitise the public on the need to change their negative perception towards the girl -child.
Bethel Toby
'Women Are Good For The Economy'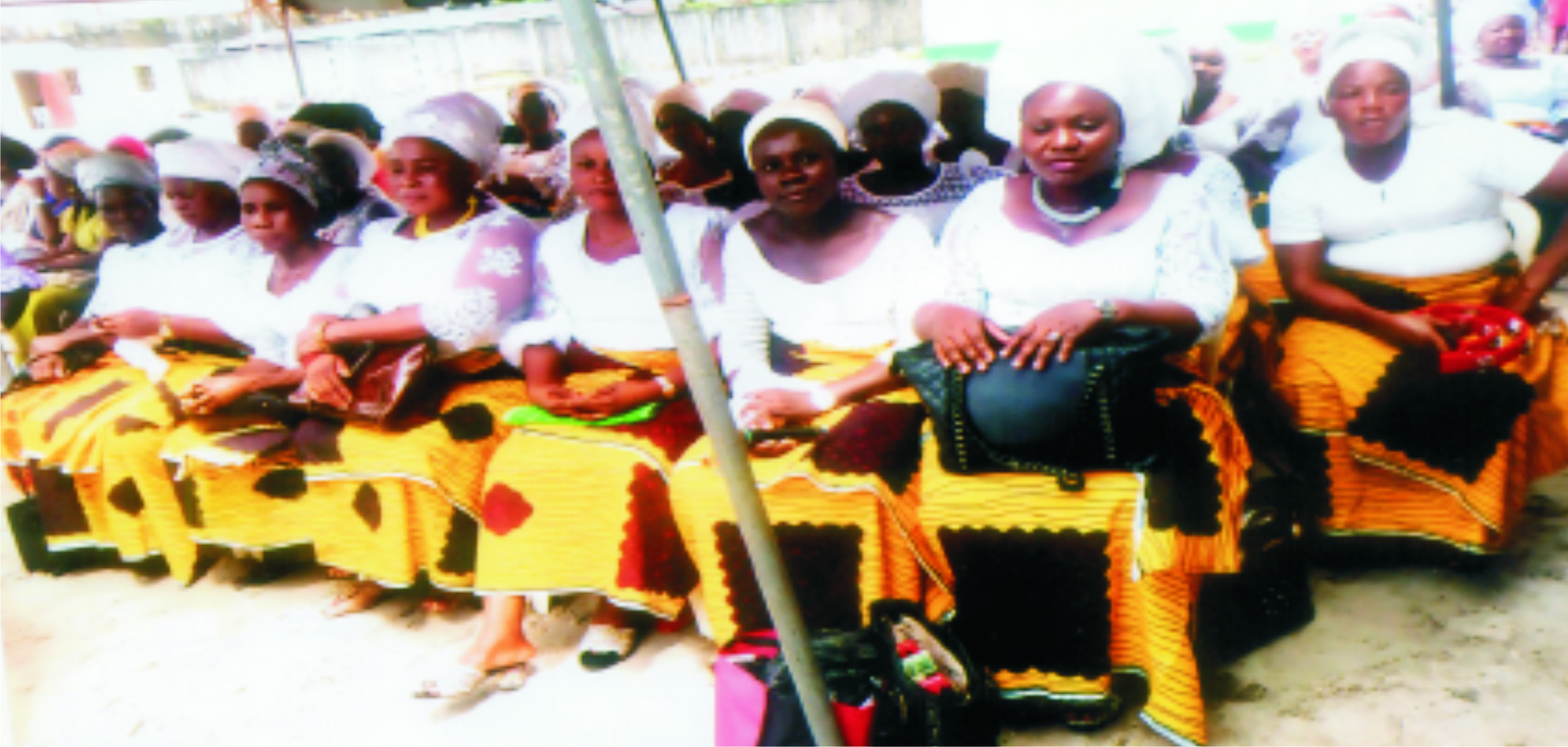 A senior figure from the IMF has called for the greater financial inclusion of women in financial institutions across the world, arguing that this would benefit economic performance.
David Lipton, IMF first deputy managing director, told an IMF and International Finance Corporation seminar on Saturday that discrimination is holding women back, from executives in boardrooms to women who seek education, access to financial services and employment opportunities.
He commented: "Many young women aspire to join our institutions from graduate programmes but the behaviour they face during their studies and early careers drives many away from our field. That drains our intellectual capital."
"Greater diversity, he maintained, means "less group-think and better decision making".
"Research shows that having more women in leadership positions leads to greater financial stability, lower levels of non-performing loans and higher profits. Banks with a higher share of women on their boards were more stable in 2008, when the global financial crisis hit."
He noted that nearly one billion of the 1.7 billion people globally without access to banking services are women, but fewer than 20% of bank and supervisory board members across the world are female.
Only 2% of bank chief executives worldwide are women, he added.
Lipton said that, in the world's financial institutions, Christine Lagarde,  IMF managing director, and Kristalina Georgieva, World Bank chief executive were exceptions to the rule of male dominance. While the IMF would be welcoming a third female executive director in a few weeks and its chief economist was a woman it could do much better – only two of its 24-person executive board were women and it had not yet reached its 2020 goal of 30% of management positions filled by women.
He told the delegates: "Women continue to face conscious and unconscious bias—cultural, religious, or just the propensity of men to hire people who are like themselves. In addition, studies have found that women are held to a higher standard of performance—with women of colour facing even bigger obstacles."
Lipton applauded the American Economic Association for putting in place sanctions against harassment. He said that harassment and violence against women, added an ugly dimension to the problem and that a shockingly large number of women economists having reported being victims of sexual assault.
He commented: "At the economic level, it is very costly in terms of health and services, reduced productivity and lost opportunities. At the organisational level, sexual harassment cuts to the very soul of an institution. This is criminal behaviour we are talking about. I speak for everyone at the IMF when I say that we must confront sexual harassment and stop it."
Need For Women Centre In Rivers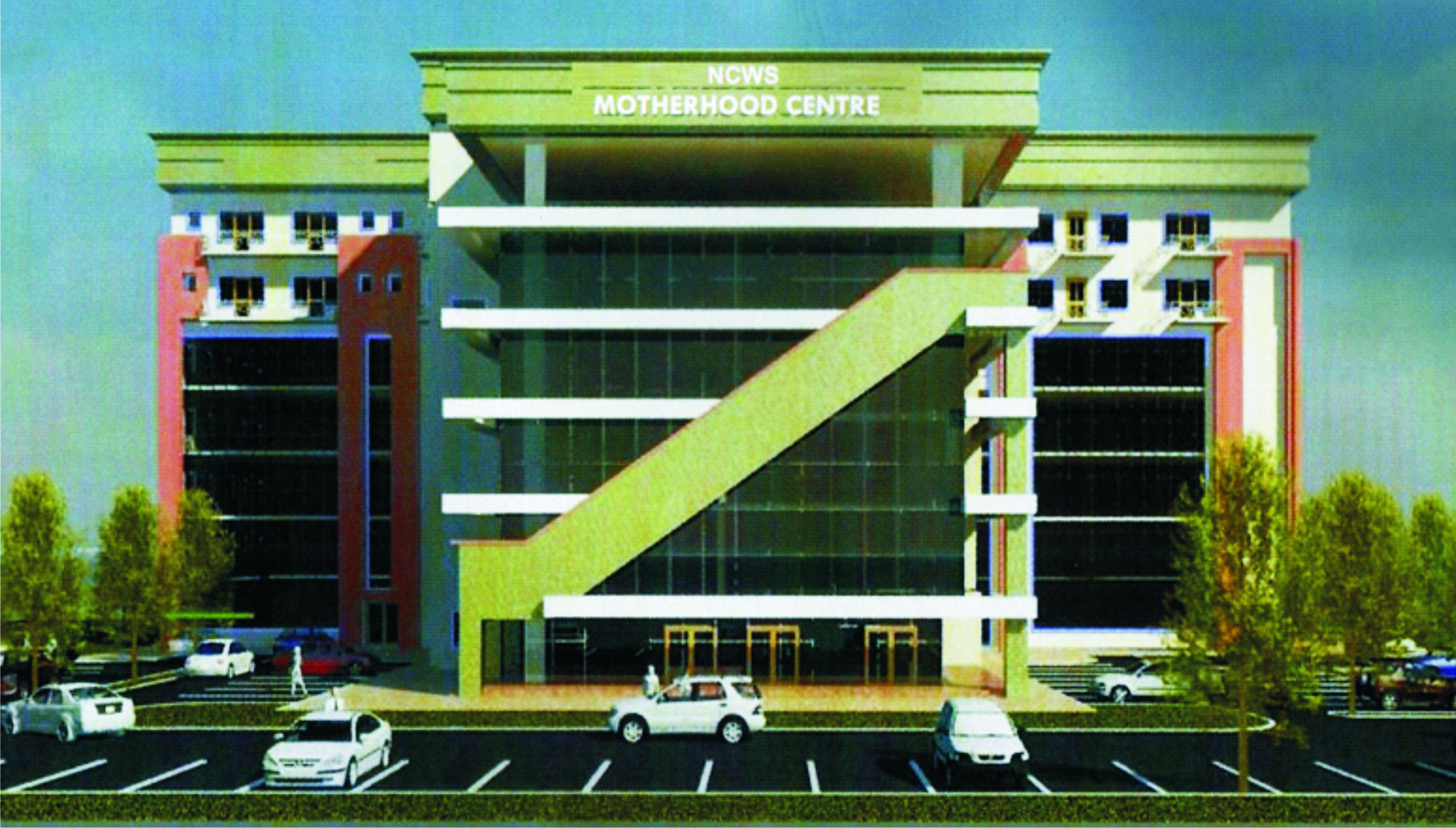 After many years of work by the United Nations, the International Women's Year (IWY) was declared in 1975. Further to this, 1976 to 1985 was established as United Nations Decade for Women.
Consistently and committedly, the United Nations kept faith by working towards the improvement of women's status throughout the world.
The Fourth World Conference on Women in 1995 held in Beijing had its theme, "Action for Equality Development and Peace". One of its sub-themes was "Looking at the world through the eyes of women". This theme directed all nations to consider the issues concerning women as very important. Not done with its focus on the persistent depravity of women in many spheres of life, the United Nations brought out the Millennium Development Goals (MDGs), in which the third of the eight millennium goals is about promoting gender equality and empowering women.
In 2015, the United Nations General Assembly again formulated another policy not only for the improvement of the status of women but also a host of other areas of human endeavour that are lacking attention. The Sustainable Development Goals (SDGs) was therefore, put in place. The SDGs has a collection of 17 global goals set by th.e UN for 2030. It is envisaged to transform our world by the year 2030. Keeping its essence "Goals 5" relates to Gender Equality. This goal specifically directs all nations to achieve gender equality and empower all women and girls.
In order for countries to be able to articulate women's issues to the benefit of the women and the countries at large, there is the need for WOMEN CENTRES to be built in strategic places in every country, every state and if possible at the local government centres – where the grassroots women could benefit from.
What are the reasons for building Women Centres for women, one may ask? First of all, the United Nations throughout recent times has identified the deprivation of social and economic amenities being witnessed by women all over the world which must be brought to a zero level so as to improve the life of women and children in their care who are the future of any nation. Furthermore, Women Centres afford the women a place they can go to discuss their problems collectively and seek solutions to them.
Women Centres must be all encompassing, integrated to serve myriads of purposes concerning women issues and should be multi-purpose centres – a one-stop-centre which would house skill acquisition centre, where crafts of all sorts will be taught by experts and exhibited for sale to the public at Trade Fairs. This no doubt will bring the needed economic empowerment of women.
Other services the Centre will provide will be care giving to vulnerable women. Therefore, Care-giver training institute," which will take care of the health issues concerning women such as mental health, fitness, maternal and child-care is advocated. Under this could come some creches where little tots could be cared for during the office hours of their mothers.
A legal unit will be most desired for the legal matters concerning women.
Some of our women lawyers will be handy to lend assistance to indigent women who cannot afford the regular legal fees.
Women have often been neglected in matters of security. Society need to appreciate the fact that since women are not involved in the nation's security architecture, the issue of security had not been tackled positively. Peace is eluding us daily. A Women Centre must incorporate a-Peace and Conflict Resolution Unit. Women have been known from our history to be good mediators. Our society is losing that half of humanity that could be gainfully employed for peace processes.
An office of Political Empowerment training is very essential. With the near neglect and sometimes tokism being given to women who constitute more than 50% of the electorates in Nigeria by way of their political participation needs a new direction of thought. The Political Empowerment of Women Unit will ease any government of the drudgery of choosing the best women for both appointive and elective positions in the governance of any country. Women are tired of government hand-picking women who more often than not do not align with the ideals of the modern women. Let women choose the women who will represent them in any sphere of endeavour.
The Unit will be responsible for counselling women and girls on their career choice. Accompanying this should be an Informal Adult Education Unit for women who did not have the first chance of having education at their early age – "The Second Chancers" as it is often called, the market women, are targeted for this programme.
Also, Digital Training for Women will be in this compartment.
It will not only be a place where meetings will be held but it will also generate revenue for the Centre, which could be hired for birthdays, marriage, etc.
Another area where revenue could be generated for the Centre is the "Sleep-over" apartments. These are one-room apartments – just like hostels for women and girls who could spend short periods of time when conferences are being held in Port Harcourt. Some parts of this hostel could be given to vulnerable women and girls.
Agricultural Unit also has its place in the Women Centre. Here women who are interested in agriculture could be counselled on which type of agricultural training they would wish to undertake from the process of acquisition of land to production.
A good number of women in Rivers State had made significant input into the development of Rivers State. They need to be celebrated in the various fields they had excelled. A Hall of Fame should be created for such women. This is aimed at inspiring other upcoming women and girls in the society for them to achieve more and be counted. In 1994 late Maryam Babangida commissioned the National Women Centre in Abuja. All States were expected to build same in their States and I know some States have done so but others have not.
The Women Centre which is indeed a multi-purpose one is not only to answer the call to order for the fifth goal of United Nations Sustainable
Development Goals (SDGs) to be instituted in every country, it is also to provide the right environment and resources that will cater for the specific needs of women and give succor to those experiencing different challenges.
Sometime last year the Chief Executive of this State, Chief Nyesom Wike promised to build a Women Centre in Port Harcourt. We hope and believe our amiable Governor will redeem this pledge and the women of Rivers State will eternally be grateful to him.
Thom-Manuel is a former Women Editor of The Tide.
Nimi Thom-Manuel
Short Story: Love Makes Everything Beautiful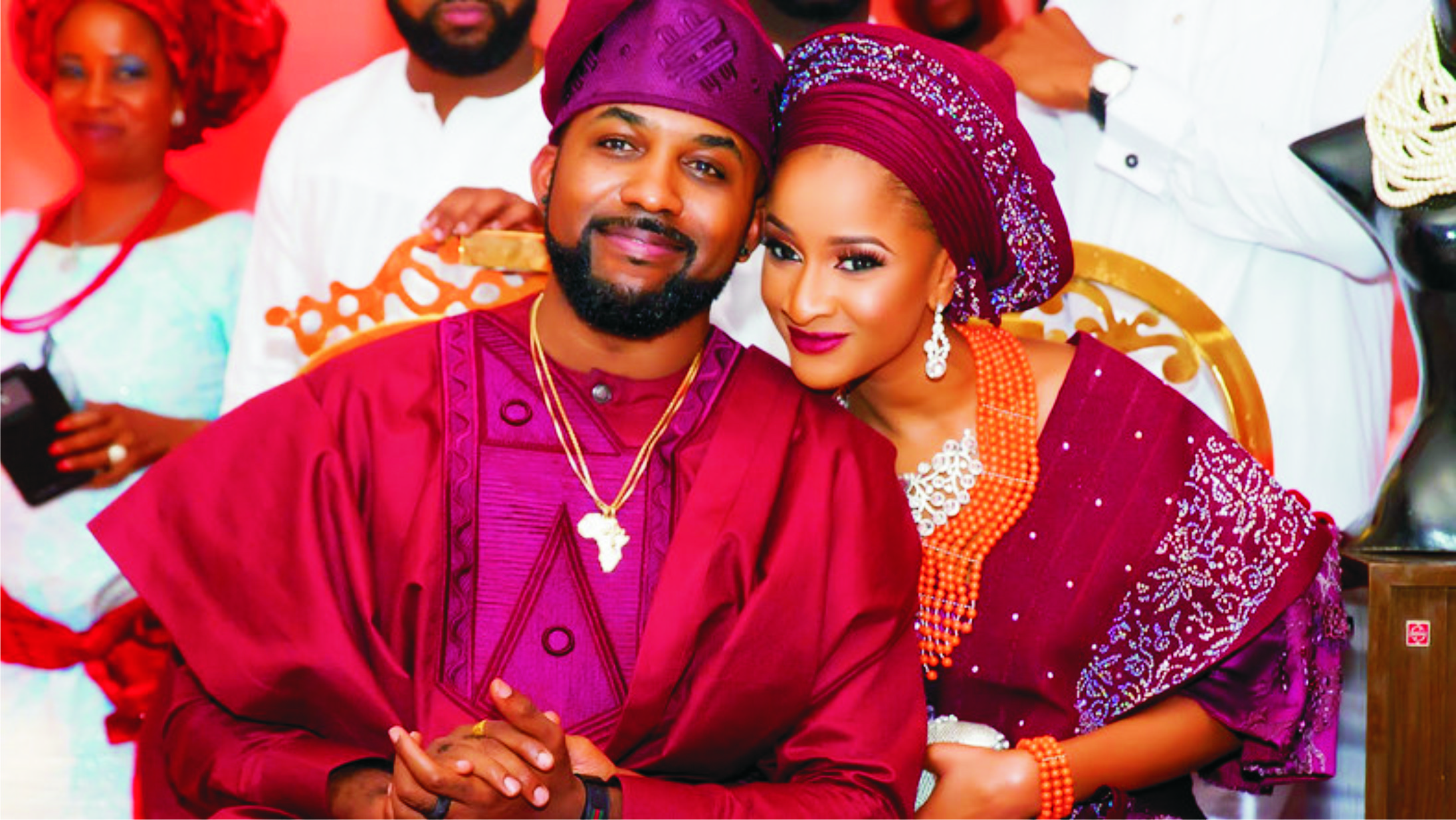 Love doesn't have to look like BankyW and Adesua, It may not be as popular as Davido and Chioma.
Nobody needs to have a fat bank account, a perfect body, a wonderful shape to be loved.
Nobody has to have the perfect diction, nobody needs do be a poet, nobody needs class to find love.
Nobody finds love. Love finds you.
Just the way you are.
Oga Monday had been recommended by my guide in Etche, to do some petty farm work for me. Right from our first meet, I didn't like him.
He was loud, arrogant, dirty, disrespectful, to mention a few.
He was stubborn as well.
Oga Monday and I quarelled when l asked him to stop blowing his cigarette fumes in my face.
We quarelled over the price of his labour.
We disagreed over his work-time.
We fought when he wasn't getting the job right.
Oga Monday was a hard nut to crack.
I realised really late, that Oga Monday was a madman.
I'm not just saying, my guide told me so later that evening when we were done.
"Monday head no correct o. Sometimes e dey worse, em go comot cloth enter road. Sometimes, e dey normal. Like now," he said.
I was pissed. How is it normal for a man to blow smoke in another man's face, and be offended when corrected? How is normal to be told what to do, but you do it your way, and insist that you did good? Whether naked and out in the road, Or clothed and under a roof, Oga Monday was clearly mad. I argued.
This epistle isn't about Monday. It's about Koko Monday's wife.
She'd followed him to the farm to help, Not without a bribe, boiled egg, which she carried with her.
Monday would stop abrupatly in his tracks, do some crazy dances. I saw it as too much drama, Koko would hold her belly and reel in laughter.
Everything l found annoying about Oga Monday, Koko loved. How? I don't know.
"Shey I don get work, buy you egg to chop. Make you help me do the work o, so that this small oga go give us another one," he'd say to her. She would smile, Looking at the egg in her hand, then she'd respectfully answer him, "OK nna'm"…
Contentment!
When Monday wasn't getting the job right, and refused to be corrected, Koko interneved, she helped me explain my point, this angered Oga Monday. Why she was taking sides with me, he couldn't understand. "Go house! You think say I no sabi your plan? Comot for here now".
When I Intervened for Koko, Monday faced me. "Go find your own woman, this one na my own, no chuk mouth! Me and you business na your farm. Leave me and my wife business," he warned.
Jealousy!
After some hours, they sat down to eat. Koko left the farm to find water and Monday didn't wait. He opened the flask and began to swallow big lumps of garri.. Before Koko came back, the flask was empty. Koko was pained, a few drops of tears stood on her cheeks. He claimed he didn't know the food was for two. Koko left the farm angrily. I blamed Monday for vexing her, she was my only hope of getting the job done correctly.
Williams -Jaja lives in Port Harcourt.
To be continued.
Christian Williams-Jaja