How Political Authorities Abuse Power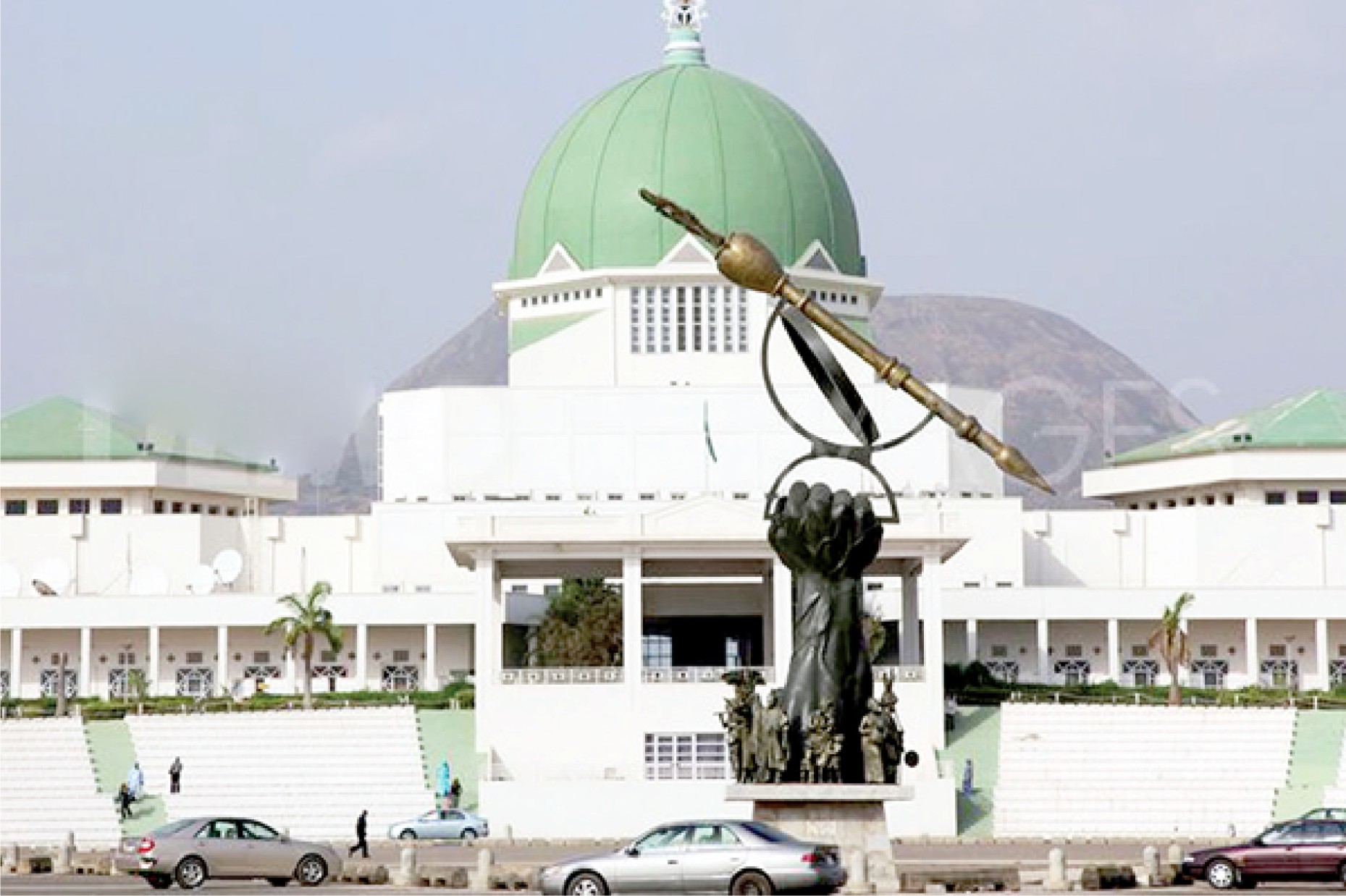 "It takes conscience to use power as a shield, and ego to use power as a sword … Real power is strength under control." – Goodluck Jonathan.
Concept and Scope of Power Experts in the management process would define power simply as the ability to do something, but the exercise of power needs to be backed up by authority which confers the right to do what is to be done. To use the ability to do something without the protection or backing of a right to do so, would be a wrong application of ability. Authority confers the freedom to exercise right in the use or application of ability, or power.
Within the scope of an individual adult, there is the freedom to apply personal ability with the backing of his conscience as the authority giving him the right to do so. But where other people are involved who can be affected by the results of his actions, the protection of the rights of the other people demands the authority of state or government. Among a group of persons at various settings, the use of ability demands a common agreement or consensus of the people as the authority to confer the right for anyone to do something on their behalf.
Therefore, the concept and scope of power differ widely, from personal, group, communal, national and international settings. Power remains the ability of an individual to do something, while conferment of authority for the exercise of such power must come from a definite legitimate source. Such legitimate sources of authority also differ widely, according to several factors. In modern free societies, legitimate authorities include (1) Democratic or legal authority derived from governments, agencies of government as well as legally approved organizations. (2) Traditional authority, having to do with recognized traditional institutions or stools such as monarchies, chiefdom and local power-holders etc. (3) Paternalistic authority is the right of a father which he can exercise over members of his household, etc. (4) Charismatic authority is a combination of power and right to exercise it, derived from personal valour, mass acceptance by others and loyalty of those influenced. (5) Sapiental authority can be described as "faceless cabal" or informal influence on actual power-holders.
Manifestations and Application of Power
With the hierarchies of authority mentioned above, it is obvious that power can arise from many sources and also manifest in various ways. There are people born with various unique abilities which manifest right from childhood, ranging from talents in music, sports, valour, leadership, craftsmanship, intellectual brilliance, seeing and healing abilities etc. It is quite unfortunate that such natural abilities common in some individuals, do not remain sustainable till old age, arising from many factors, including interferences or discouragement by parents and personal frustrations.
Happily, a number of people, with a little support, encouragement and education, rise higher than their peer groups and contemporaries, as stars and heroes. There are also some persons who veer away from their natural abilities, either in infancy or old age, as a result of many factors, ranging from imitating other people whom they see as role-models, to the lure for fame or wealth. Not all personal talents and abilities carry the tags of fame and wealth, because, there are some individuals whose callings and abilities manifest in unassumingness and withdrawal from the crowd.
For some people of great talents, exposure and publicity can become embarrassing hindrances in the manifestations of their abilities. There have been many of such persons whose contributions to humanity became known long after their death. For example, the works or plays associated with William Shakespeare were not crafted or scripted by the person who merely served as a means of expression of works that needed to be planted in secret. Not all stars desire heroic acclaim of men and society, particularly works of sensitive nature.
The lure of fame and wealth can drive some people endowed with some power and talents to dabble into activities beyond the scope of abilities natural to them. What has someone whose parents were herbalists and who trained as a pharmacist, got to do with veering into music, becoming a music star but dying by taking herbal poison? There are many similar cases of great medical practitioners who veer into politics and being called ugly names, despite wealth and power accompanying politics of power. A former president, Goodluck Jonathan, would admonish that "politics should be about people and not about fight to occupy offices. Power is a means of service."
Power as an Aphrodisiac
Those who had tasted and traded in power via politics have been known to confess that there is something strange about the wielding of power, which passes human understanding. A more astonishing part of the possession and wielding of power over people is the verdict that the more of it that you have, the more its holder would want to have, for keeps. Thus power becomes an aphrodisiac, an addictive and appetizing comfort-giver. Like every addictive appetizer, power soon reduces the ability of an individual to manage its influence on the holder. Thus hubris goes with power.
From Shakespeare's Macbeth, to Cardinal Wolsey under the service of King Henry VIII, we have the lamentations of those who had fallen foul to the enigma of power. Cardinal Wolsey had this to say: "had I but served my God with half the zeal I served my king, he would not, in mine age, have left me naked to mine enemies". His life ended in disgrace. Macbeth would remind us that: "to win us to our harm, the instruments of darkness tell us truths, win us with honest trifles, to betray us in deepest consequences".
Not many holders and wielders of power, particularly in the political and macho lines, would confess the truth that power-holders are usually closer to the instruments of darkness. It is usually through such instruments that power becomes an aphrodisiac, predisposing men of great power to acts which can become the causes of their fall in the end. As an energizer, aphrodisiac works like Viagra.
VVA Syndrome
VVA is an abbreviation for vanity and vaulting ambitions. The hubris which results from power becoming a sword through the addictive effect, is the infection called VVA Syndrome. In this stage, power ceases to be a shield to protect people but a sword or weapon to boost and protect power-structure, for the benefit of those who serve it. To say that "absolute power corrupts absolutely" is to say that ego in the use of power, brings about the affliction of VVA Syndrome-a real mental disorder!
Power holders who become victims of this ailment rarely know that point of transition from normalcy to a state of abnormality. Unfortunately, there are several court jesters, sycophants and praise singers around great men of power who would rarely tell a king that he is dancing naked in the palace. The strain of power and leadership can require the use of sedatives and music to bring some comfort and solace. During such process it is also common to bring in charming women who can bring some apples to powerful men who enjoy such stuff. Many factors combine to unload the mind of a victim of VVA Syndrome and it is usually at this stage that spin-doctors and the "cabal" come in to help.
Unfortunately, spin doctors and sapiental authority can take over control of the power of a constitutionally and legally recognized authority and power-holder; to keep away intruders, several security strategies would be introduced, all full of trails of vanity and vauting ambitions on the part of the sapiental authority.
Strength, Authority and Power
"It is excellent to have the strength of a giant, but it's tyrannous to use it like a giant". The real test in the use of power is the ability to have it under control, which manifests through self-discipline. An authority without justice is demonic and tyrannical, and therefore, power can be abused in the following ways: Premature use of power is like harvesting a fruit when it is not yet fit for consumption, because of impatience, curiosity, pride, etc tyranny consists in the use of power without justice and self-control. Corrupt application of power is when it is used for the benefit of a few fawning loyalists and as an exclusivist strategy to institutionalize a power-structure.
Power can also be abused when it is used for revenge and sadistic purposes, to foster animosity and punish perceived enemies. When power is used for indulgent purposes, pandering to base human weaknesses and sentiments, tolerating incompetence and errors, then it stands to lose its value. Building up a formidable power-structure in a democracy turns politics into a cult system, whereby power becomes personalized or deified. Sanctimony is an abuse of power whereby a cult-like power-structure becomes a "haven of saints" who known and can do no wrong, amidst a nation of corrupt people.
Another way of the abuse of power consists in going into some clandestine alliance with some foreign powers or interest-groups without the knowledge or prior consultations with the people. The purposes can be quite many but the implications are unpredictable.
Dr. Amirize is a retired lecturer at the Rivers State University, PH.
Bright Amirize
OML 25: Wike Remains Committed To Development Of Stakeholder Communities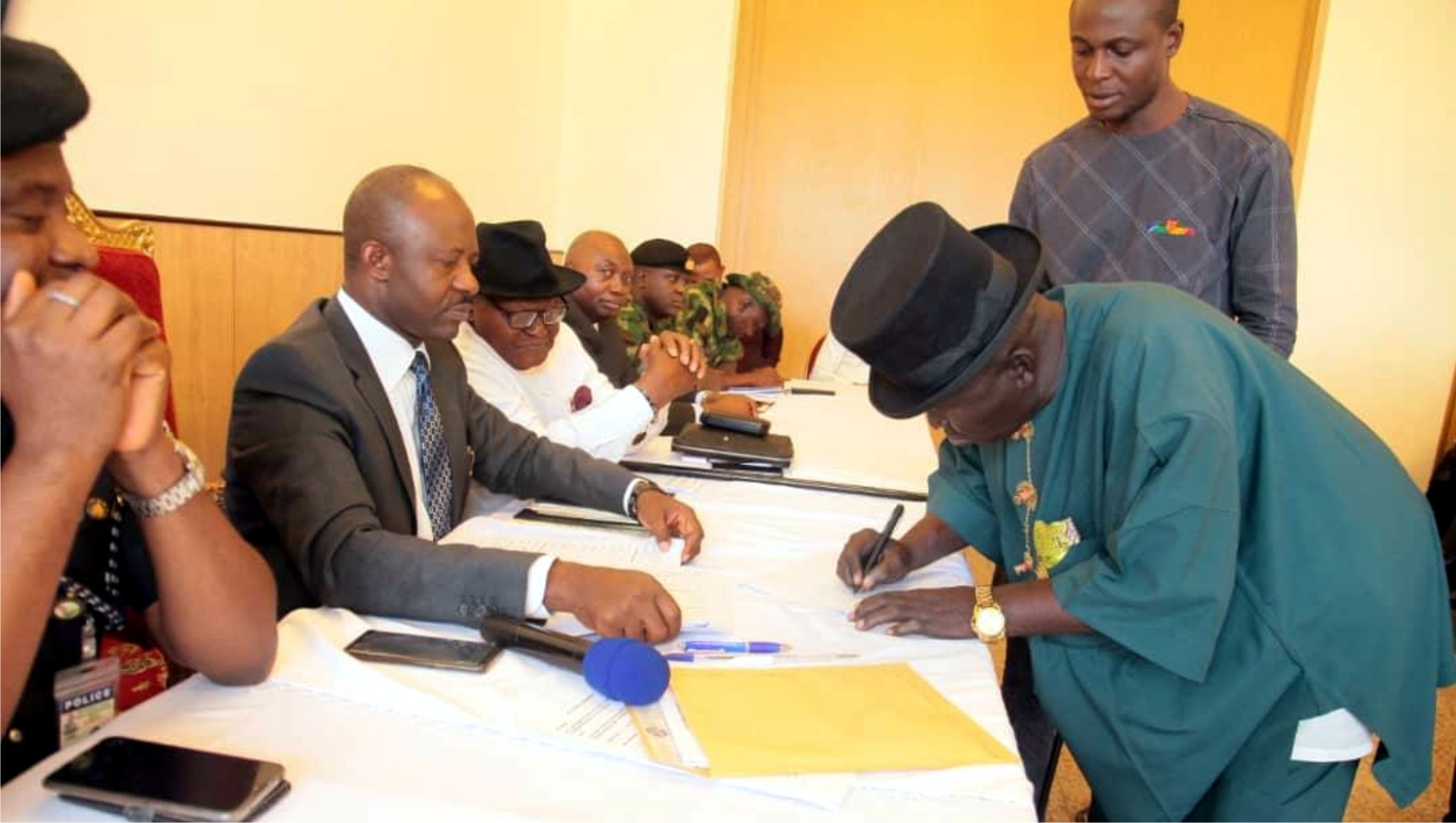 Since Austin Tam-George defected to the APC on the premise that he would receive heaven-on-earth appointment from the Former Rivers State Governor, Chibuike Rotimi Amaechi, he has tried desperately to play to the gallery, ignoring the facts and indicators of development in Rivers State.
This morning, (yesterday) Mr Austin Tam-George embarked on his unfortunate game of multiple-speak. A known mercenary for hire, Tam-George went on to insult the Rivers State Governor for intervening in the OML 25 conflict wherein the APC Federal Government renewed the operating license of Shell Petroleum Development Company ( SPDC).
Having collected money from one of the interested parties  to engage in needless propaganda, Tam-George forgot very conveniently that last year, he vehemently defended Shell and called out Governor Wike over the planned relocation of the Supply Base of Shell Nigeria Exploration and Production Company (SNEPCO) from the Oil and Gas Free Zone, Onne, Rivers State to Lagos.
At the time, he was sponsored to attack the Rivers State Governor, the former Information Commissioner was not aware of several efforts that the Governor made to stop that relocation.   Rivers State Governor, Nyesom Ezenwo Wike on that issue met with the top management of Shell Petroleum, Nigerian Ports Authority (NPA), Oil and Gas Free Zones Authority (OGFZA) and other relevant stakeholders over planned relocation of the Supply Base of Shell Nigeria Exploration and Production Company (SNEPCO) from the Oil and Gas Free Zone, Onne, Rivers State to Lagos.
To Governor Wike, the interest of Rivers State is paramount at all times.  He takes actions to enhance the overall interest of the state.
The facts on OML 25 are very clear. The facility was shutdown in 2017 by some persons who were allegedly  primed by an interest group. The Rivers State Governor made no attempt to intervene since this interest group claimed that an indigenous operator had also applied for the operating license. In October 2018, the APC Federal Government through the NNPC renewed the Operating License of SPDC. This operating license will remain valid for the next 20 years.
The position of the Rivers State Governor is simple. Due process of the law must be observed at all times.  The company with the operating license for OML 25 should be allowed  to carry out its legitimate business.  He stated that if the indigenous firm is able to obtain the operating license from the APC Federal Government, then the State  Government will fully back it.
But at present, the operating license of the SPDC has been renewed by the APC Federal Government. This renewal was not facilitated by the Rivers State Governor.  All the Rivers State Governor has done is to continue  to promote  a conducive investment  environment in Rivers State.  Governor Wike has continued to create the right environment for international and local investors  to operate. The Governor will never lay credence to illegal acquisition  of businesses under any guise. There are laid down procedures  for operating any oil facility.  Tam-George  should advise those who hired him to follow  the approved procedures.
Is Tam-George saying that the Rivers State Government should support  the forceful take over of businesses in the state? Of course, to Tam-George once the price is right, illegality  should be the norm.
Chairman of Akuku-Toru Local Government Area ,  Mr Rowland Sekibo at the meeting  convened  by Governor Wike, said that  Belema Oil management created the impression that they bought the OML 25 from Shell Petroleum Development Company,  but the company refused to transfer the operational right.  He said that a meeting with stakeholders  at NNPC Abuja,  it was discovered  that the license of OML  25 was still under the ownership of Shell.
He said though the owner of Belema Oil  is from the area, it was illegal  to shutdown the oil production  facility in order to arm twist the system to sell it to Belema Oil. He said such action would negatively  affect  other Rivers businessmen  with oil operating licenses in other states.
The process initiated  by the Governor Wike was managed by the Secretary to the Rivers State Government, Dr Tammy Danagogo.  He is an indigene  of Akuku-Toru Local Government Area.  All stakeholders  of the facility participated in the process to ensure  that the concerns of the Stakeholder Communities are duly addressed.
Stakeholder Communities of Oil Mining  License (OML) 25 and Shell Petroleum Development Company (SPDC) have signed a Memorandum of Understanding (MOU) for the re-opening  of the closed flow station and the payment  of outstanding  funds owed Stakeholder Communities under the extant Global Memorandum of Understanding (GMOU). The M.O.U. signed between Shell and the Stakeholder Communities  also mandated Shell to pay into a dedicated account , the sum of N1.36billion .
The Settlement Agreement was signed on behalf of the communities by Traditional Rulers,  Youth Presidents, Chairmen of Community Development Committees and Community Leaders.  Those who signed the agreement include : the  Stakeholder Communities of Kula,  Belema,  Offoin-Ama,  Ibie-Ama,  Boro and Opu-Kula.
Shell and the other stakeholders have played their respective  roles in the agreement reached at the settlement meetings facilitated by the Rivers State Governor.
Aside the OML 25, Governor Wike has intervened  in several other challenging issues between host communities  and business concerns. Most of these issues  have been resolved  amicably. The Governor intervened in the dispute between  Mgbuesilaru Community of Obio/Akpor Local Government Area and  Shell Petroleum Development Company . This matter has been finally  resolved and SPDC has paid Mgbuesilaru Community their outstanding debt .
On 13th June, 2019, Governor Wike met with Chairmen of Cluster Developnent Boards of Asari-Toru,  Akuku-Toru and Degema Local Government Areas , Oil Companies and Security Agencies at the Government House Port Harcourt. At that meeting, Governor Wike directed the immediate revival of the State Steering Committee on Cluster Development Boards.
He said: "I will not support any company  not to carry out  their corporate social responsibilities to their host communities.
However, communities  must not take laws into their hands. They must not stop production  by the operating companies.  Such actions will negatively  affect the finances of the Federal Government,  the state and  the local government areas".
He said in cases where companies  fail to act within the expectations of the communities,  the State Government will mediate through  the Steering Committee on Cluster Development Boards. That Steering Committee on Cluster Development Boards has been inaugurated by the Secretary to the Rivers State Government.
The meeting of June 13, 2019 led to the release of the Oil Rig of Eroton Oil and Gas Limited by  the host communities.  Both parties resolved  their differences at the meeting.
Issues of development and social services for the State are being handled by the Wike Administration.  It is an ongoing  process.  Kula, like all other communities have been accommodated by the Administration.
Hear Tam-George: "The people of Kula are right to take their destiny in their own hands. They have history and natural justice on their side".  So we have gotten this low. A so-called activist and Former Member of Rivers State Executive Council calling for self-help and violence.  Imagine for a minute if all communities  in Nigeria  resort to self-help in the settlement of disputes involving companies operating  in their localities.
Governor Wike has adopted the most civilised method…following due process. He has involved Representatives of Stakeholder Communities, security agencies and the Akuku-Toru Political Class to arrive at the solution. This is for the overall benefit  of the Kula community.
As usual, Tam-George displayed criminal ignorance when he accused Governor Wike of collusion with Shell. Why has Tam-George allowed a few naira notes from an interested party derail his understanding of the  facts?  Is he saying that the APC Federal Government colluded with Shell in renewing their operating license? This is because it wasn't Governor Wike that renewed the license. Tam-George is afraid of suspension or expulsion by the APC, hence he lacks the courage to blame the APC Federal Government that aided  Shell ahead of the indigenous firm.
In one breadth, Tam-George would rant that Governor Wike should intervene to stop Shell from living Onne and in yet another he shouts that Governor Wike should not intervene in Kula.  Our country  is suffering today because of individuals like Tam-George who dance to every tune, depending  on the price. They never look at the bigger picture.
In engaging the process, Governor Wike took into consideration, the needs and future of the Stakeholder Communities of OML 25. He is Governor to all Rivers people and he is exercising  his mandate for the good of all, Kula inclusive.
Nwakandu is Special Assistant to Rivers State Governor On Electronic Media.
Simeon Nwakaudu
Dakuku: A Shameless Stooge Struggling To Please His Oga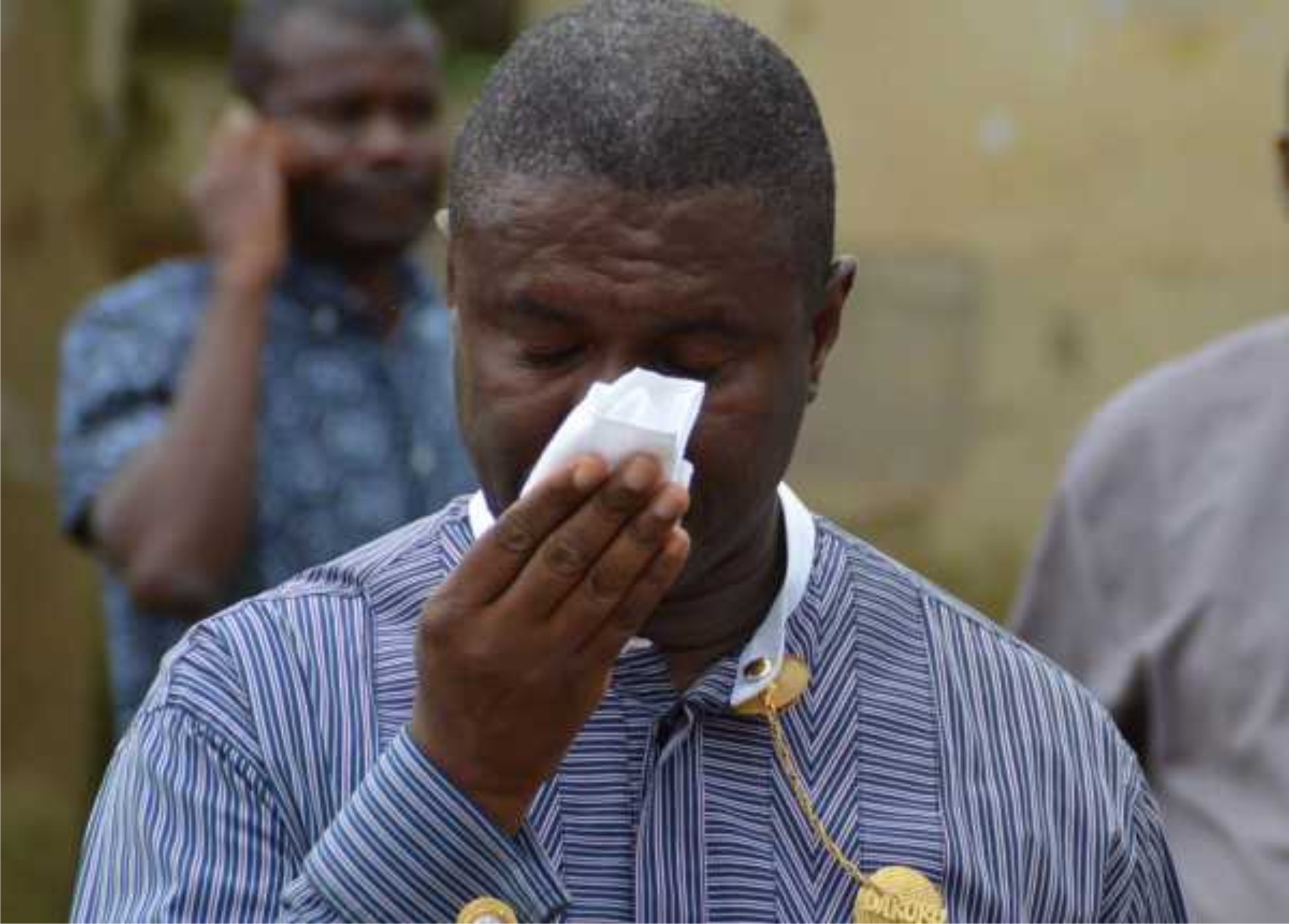 I got a call on Monday, August 5, 2019 drawing my attention to the "notice me" interview that the embattled Director General of failed NIMASA, Mr Dakuku Peterside granted to the Rivers State Correspondent of The Nation, Otunba Bisi Olaniyi. Trust the duo, they took the opportunity to rant and spew gibberish.
Titled: "Peterside: Wike Running Uninspiring, Purposeless Administration ", Dakuku Peterside and his side-kick Otunba Bisi Olaniyi rehashed their beer parlour stories against Governor Wike. I wasn't surprised that The Nation published the report which was a mere regurgitation of Dakuku's previous baseless statements. If there was any editorial due diligence, The Nation would have realised that Dakuku Peterside and Otunba Bisi Olaniyi have been repeating same lines on behalf of their MINISTERIAL OGA.
I was alarmed that Dakuku Peterside would have the courage to drive all the way to Opobo with Otunba Bisi Olaniyi and a few Pro-APC reporters to hold an interview against Governor Wike. These guys drove on the dualised Sakpenwa-Bori Road and passed through the Ogoni-Andoni-Opobo-Nkoro Unity Road to the ancient town of Opobo where they engaged in a dance of shame. Dakuku Peterside was a Commissioner of Works under his Ministerial Oga, but was unable to link his maternal home to the rest of Rivers State.
It took the visionary and prudent administration of Governor Wike to link Opobo to the rest of Rivers State. As a result of this outstanding contribution, the Traditional Council of Opobo Kingdom handed over the Golden Key of the ancient kingdom to Governor Wike. This is an administration that Dakuku wants to insult to please his Oga.
Dakuku's maternal Opobo was one of the benefitting towns in the water supply programme that Governor Wike executed with the EU Development Partners.
RSG-EU/NDSP Programme covered: (1) Opobo/Nkoro LGA : Opobo,Nkoro and Kalaibiama (2) Akuku-Toru LGA : Abonnema,Kula and Abissa. This is a Governor that Dakuku thinks his bad-mouth can shake.
Opobo where Dakuku Peterside claims as his political base is one of the 17 towns that benefitted from the reconstruction of General Hospitals across the state during Governor Wike's first term. Still in Opobo-Nkoro Local Government Area, about seven basic education schools were reconstructed.
Dakuku Peterside and his Oga abandoned several projects after diverting the stupendous funds. Governor Wike completed majority of these projects and initiated new projects. Therefore, in all the 23 Local Government Areas, Governor Wike has key projects to his credit. He is continuing with projects delivery during his second term. In the first 100days of his second term, Governor Wike will roll out more completed projects in all the three Senatorial Districts of the state. This is a man Dakuku Peterside thinks he can malign. What an exercise in futility.
At the Rivers State University, Governor Wike's signature projects are visible. The Faculty of Law building, the Faculty of Medical Sciences, the Faculty of Management Sciences, the Faculty Technical Education Building and the Students Union Secretariat are testament of the Governor's investment in the institution. Today, Rivers State has a Teaching Hospital.
Dakuku's Oga ran away with five months civil servants salaries and four months pension. Governor Wike settled these outstanding and has been consistent in the payment of pensioners and civil servants. The Contributory Pension scheme mismanaged by Dakuku's Oga has been addressed. The first set of contributory pensioners have been paid. Others are engaged in biometric capture for their own payment.
On the issue of security, Governor Wike has continued to support the promotion of security of lives and property. During his first term, he supported the security agencies with over 300 operational vehicles, armoured personnel Carriers and gunboats. He also funded all operations. This term, Governor Wike has launched Operation Sting with 76 operational vehicles, eight gunboats, 450 communication equipment and armoured personnel Carriers.
With elections over, Governor Wike is working towards making the Rivers State Neighbourhood Safety Corps operational. It was Dakuku Peterside and his Ministerial Oga that engineered the disruption of the scheme after they convinced the Nigerian Army to invade the training centre at Nonwa Tai. Governor Wike is working to operationalise the Neighbourhood Safety Corps Agency which will have over 2000 operatives.
Over the last four years, Governor Wike has embarked on series of loan schemes to empower civil servants and entrepreneurs. His projects over the last four years have generated over a hundred thousand jobs.
Rivers people are not deceived by the regular rantings of Dakuku Peterside. They understand that it is his strategy to pledge his loyalty to his Ministerial Oga who has been defeated in the Rivers political landscape. Dakuku forgot that during the last election, his Ministerial Oga jettisoned and pitched tent with the bouncer of an International boxer. With such false interviews, published in a lying paper, he hopes to be endorsed to try his luck in 2023.
Since the Ministerial Oga, Major General Jamil Sarhem, the 6 Division, the APC Machine and the neophyte AAC alliance lost woefully on March 9, 2019, Dakuku ought to have seen the handwriting on the wall. Rivers people have since rejected this anti-Rivers alliance.
I wonder why Dakuku Peterside and his Ministerial Oga rely on lies when they could not convince the APC Federal Government to execute a single project in Rivers State since 2015. All they do is to attract political violence to a state that has rejected them.
In seeking political relevance, Dakuku Peterside should abandon lies. He has used this strategy since 2014 to no avail. He should stop using Otunba Bisi Olaniyi. He is a notorious mischief maker already relegated by the Rivers reading public. Dakuku should re-strategise and contest for the Opobo-Nkoro State Constituency. Let him try his luck at that level. Let him conquer his Constituency in 2023. Thereafter, he can seek higher office in 2027. Rivers State is bigger than this failed Commissioner of Works who disappointed his people.
Governor Wike remains committed to the development of Rivers State. These tales by moonlight cannot distract Governor Wike. He appreciates the mandate freely given to him by Rivers people and he will never disappoint them.
Nwakaudu is Special Assistant to Rivers State Governor on Electronic Media.
Simeon Nwakaudu
Treasure From The Fountain Of Wisdom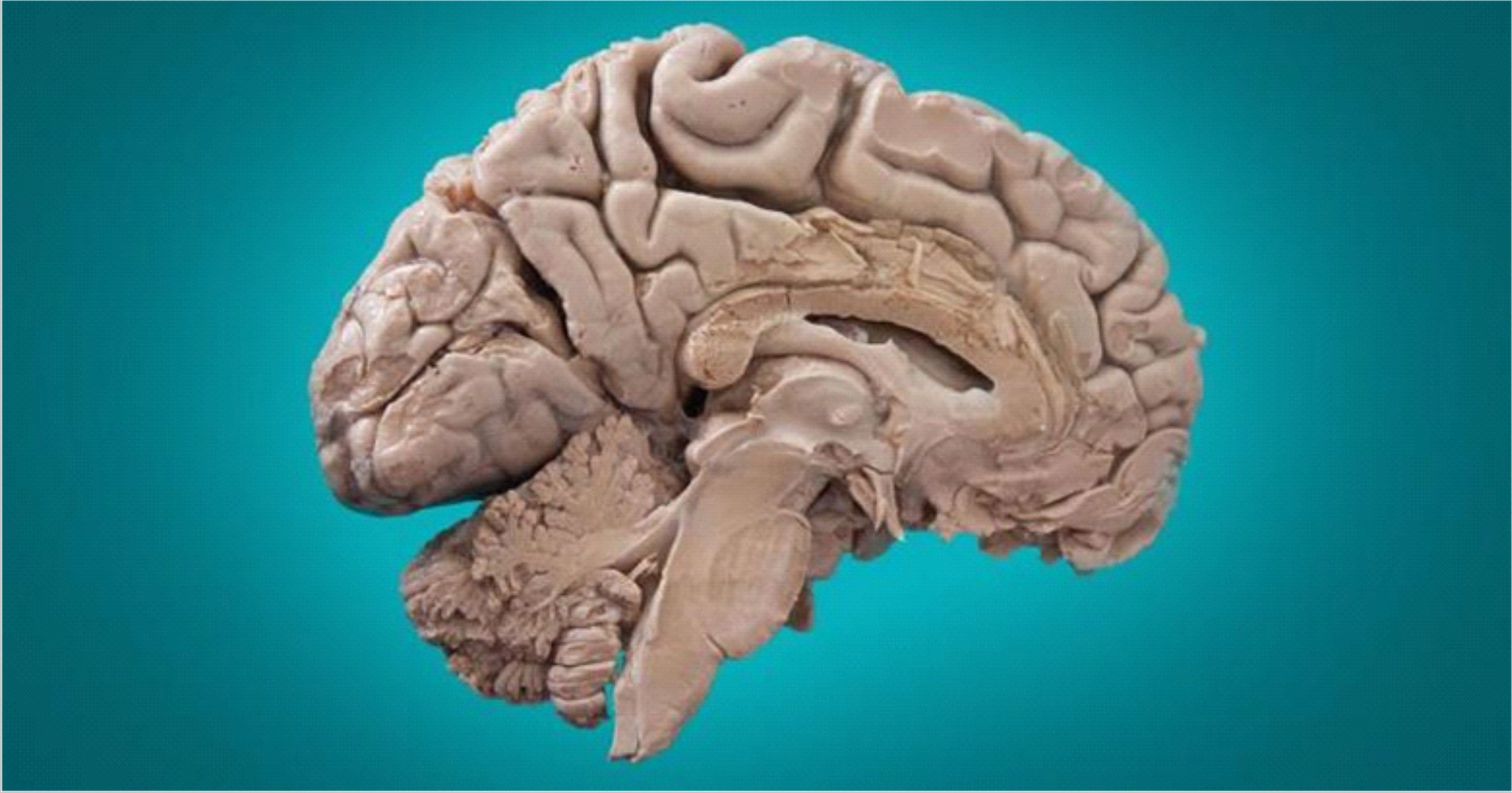 In the task of human-capital development, it is needful to identify available resources, as a first step. In such identification process it is needful to be guided by proximodal and encephalocodal laws of development. Briefly, proximodal law demands that development starts from a nucleus or nearest proximity, while encephalocodal law stipulates that such process, in the case of humans, starts in the brain. From an existing microscopic starting point, coupled with a functional brain, development process goes forth.
Therefore, the human brain or the mind is indeed a great treasure house, a resource centre of an inestimable value. Some writers referred to the mind variously as "fixer of all things", a "shaping centre", "workshop", a "creative distillery, etc. both for good and evil the mind is always seen as the originating point of thought. For the purpose of clarity, let it suffice to say that the mind and brain work together as the root of human thinking, reasoning, awareness, perception, etc.
However, because of semantic flexibility and the imperfection in the application and use of words, the mind can be so stretched that it becomes synonymous with the heart, thought, will, volition, etc. This is why there is the admonition to "guard the heart with utmost diligence, for out of it are the issues of life". The vital point is that within every human being there is a treasure which demands utmost protection.
It is needful to explain that the real treasure within the human being of which various organs serve as tools of perception and expression, is known as "inner voice" or intuition. The inner voice or intuition is the spiritual part of man to which any individual can listen. Like the brain working together with the mind, the intuition works together with the conscience, as the best guidance anyone can have, at all times. Being above space, time and all material limitations, the intuition or inner voice is connected with the vast realm of spirit, as its source of origin.
It is absolutely impossible for the inner voice to err, but in most cases humans are unable to listen to or heed its message. Such failure arises from the interferences of feelings and the domineering nature of the human intellectual ideas give rise to imagination, which is quite inferior to the intuition. Truly there is nothing more powerful than the intuition, for it is man's highest power which can never be suppressed. But it can be buried!
But, like a lost treasure, that highest power that man has been endowed with, has become man's greatest handicap. While the treasure remains what it has always been, man's incapacity to identify, recognize and utilize its value, is a great loss indeed. The pain of the loss of such an endowment shows its result in the wrong judgements and choices which humans make daily. No act of gross negligence can be more damning and incapacitating this tragedy.
To bury or throw aside a vital personal treasure which some world scriptures refer to as talent, is to deprive oneself of the value and services of that treasure. This loss through negligence, which the scriptures referred to as the fall of man, has been investigated for the purpose of ascertaining its nature and what actually happened. To say that the negligence has to do with an abuse of the resources and mechanism of the human brain is close to the truth, but this demands an elaboration.
Brain Dominance Theory
Authorities which have delved into this matter would tell us that the human brain is like a workshop, with two hemispheres. One portion of the brain substance has to do with intellectual perception and comprehension, which is limited to dealing with material affairs of life on earth. Another hemisphere of the brain is likened to an antenna or gate-way into the limitless world of spirit of which the intuition is the receptacle or contact point. Thus it is the task of one portion of the brain to receive what is spiritual like an antenna, while another portion which produces the intellect would transform what has been received for use and application in handling affairs of life on earth.
Therefore, the human intellectual brain is like a servant, while the intuition or inner voice is a master whose direction or guidance must be obeyed. There is no doubt that life on earth is full of challenges and temptations, and there is a human tendency to take the link of least resistance, when faced with challenges.
There is also a curiosity in humans to try out and explore everything for themselves for the purpose of pandering to their ego and pride. The result of this human propensity is to place less value on that which is given, but a greater value on what man does by his own effort. Briefly, this was the trend in human history which led to greater reliance and dependence upon the intellect and ideas arising therefore. The result was that the intuition became neglected and gradually likened to a lost or buried treasure.
Like self-willed children who ignore the voices and admonitions of parents and adults, humanity over thousands of years ago, became materialistic in outlook and orientation. The part of the brain which would have mediated higher values through the inner voice, became a treasure buried in utter negligence and conceit. Consequently, there arose an unlimited domination of intellectual knowledge and a diminution of spiritual guidance, exposing humans to avoidable pitfalls and errors.
The brain dominance theory makes a point that what humans cherish as of greater value and thus give greater attention to, would become what dominates the brain and human aspirations. In this case, the intellectual culture predominates, while the inner voice or intuition receives no emphasis or attention. Religious pundits would remind us that where an individual lays his treasure would also be the direction that his heart and attention would incline.
With greater emphasis on material aspirations which are the domains and concerns of the intellectual faculty, the intuition was allowed to remain inactive and forgotten as a treasure worthy of exploration. It required human volition or choice to place reemphasis on the cultivation of the intellectual capacity, thus neglecting the intuition. To turn the situation around, thus bringing the inner voice to the forefront, would also require an earnest human volition to reverse the imbalance.
Anywhere that the rule of the intellect predominates without the intuition guiding and mediating, the results are always disastrous. The position of humanity at the moment is that there is a widespread state of confusion, uncertainties, crimes of all kinds and other perplexities that humans find quite difficult and helpless to manage. But wherever the inner voice and human conscience are not buried as a result of human wrong-doing, there would be a different situation, characterized by guidance from higher regions of life.
So far, there has been an unrestricted rule of intellectual power on earth, brought about by allowing the intuition and the conscience to be buried as appropriate tools for human guidance. That disastrous state of affairs would continue till appropriate measures are taken to reverse the situation. That would require reversing the present crippled state of the human brain whereby a servant was allowed to become a tyrant.
Fountain of Wisdom
What is referred to here as the Fountain of Wisdom is the Origin of that treasure within the human being, which is hereby identified as the inner voice or the intuition. Those who recognize the enormous loss brought about by this human failure would want to make earnest effort to reverse the situation. Such earnest effort would require a strong volition, coupled with diligence and personal sacrifice. It is not enough to desire a change, rather, there must be a strong volition which would serve as an impetus.
The goal is to be guided aright through the instrumentation of the inner voice in humans whose origin lies in a sphere of existence that knows no limitations or injustices. Therefore, like a vast ocean from where everything glorious and satisfying emanates, the intuition is the treasure available to humans to draw resources from the fountain of all good things. The Water of Life flowing from that source of Wisdom can make contact with man through the intuition or the inner voice. Such contact can come about only if an individual has not buried that treasure.
Burying of the treasure comes about where an inferior tool is cherished and given a place of honour whereas the principal tool is ignored and thrown aside. The choice to bury the treasure was made by humans themselves, for which we are currently paying the painful prices. The choice to regain what was discarded must also come from individuals who long for the change and appreciate the need to recover what was neglected. Without a serious volition the change cannot come about.
The task of liberation from the unrestricted and tyrannical rule of the intellect is a task which every individual must undertake for himself alone. The tool for the purpose and the great driving power for such help is a strong volition towards all that is good and ennobling for collective humanity. Through the thinking, ideas and aspirations of individuals, the nature and line of inclination of anyone can be easily identified. Definitely, not every individual will have the same degree of longing to regain the vital treasure that is needful for human well-being. But let those who see the need to do so, go about the task earnestly and diligently.
Resources emanating from the Foundation of Wisdom can only flow into individuals who clarify and smoothen the channel of such communication. That channel is the intuition whose quality of perception can be hindered by a domineering nature of intellectual perception. There is hardly any more urgent task for humanity than the restoration of the inner voice or the intuition to its proper place in the guidance of human decisions and choices. Let it be a daily mantra to harbour only such thoughts that are of noble and up-building nature.
Dr. Amirize is a retired lecturer at the Rivers State University, Port Harcourt.
Bright Amirize