Imminent River …An African Enchantment: The Quest For The Formula For Long Life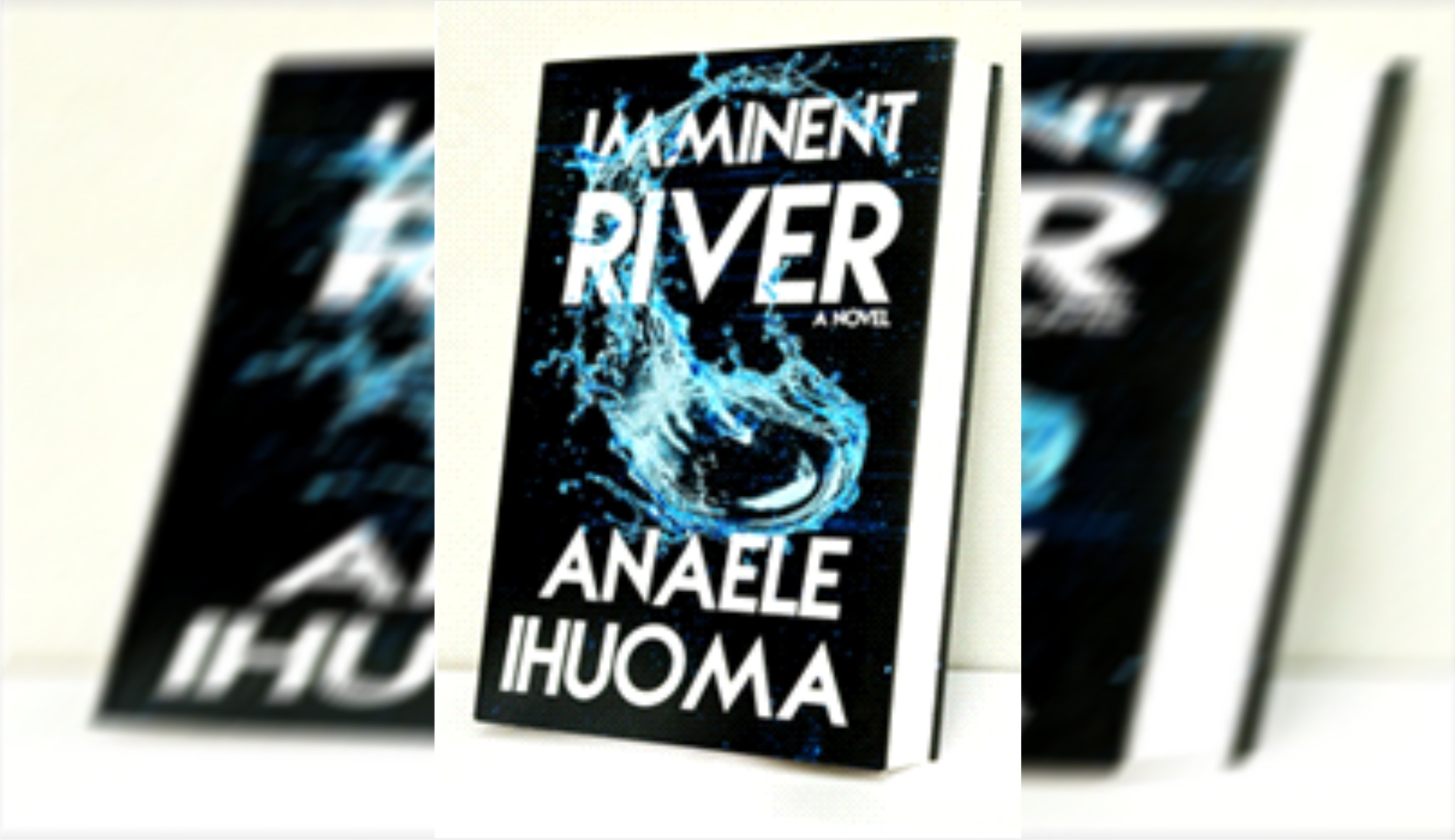 Book Review
Chapters : 45
Pages : 316
Author : Anaele Ihuoma
Reviewer : Ngozi Osu
In this novel,Imminent River. written by Anaele Ihuoma, I wasn't sure what to expect. From the title of the book, I imagined a story set on the banks off a great river, or perhaps a story about 'living waters' flowing through imaginary hills or cascading down imaginary terrain; a story that ebbed its way through dangerous and treacherous waters. With mermaids. Or big fish.
Then I realised I was letting my imagination swim away with me. So I  settled down to read.As I read the first chapter, I smiled and fastened my imaginary seatbelt. I realised this book was about to take me on a journey flowing through time… on a course with ceaseless tides, both high and low, strewn with endless currents of scheming and mind-bending intrigue. I was enthralled. And I had 45 chapters and 316 pages of pure magic ahead of me.
Imminent River by Anaele Ihuoma was about to change the course of time. Written in three parts,Imminent River takes us back in time to Africa in the early 19thCentury. The book is set in the hinterlands of western Africa and opens with the detailed description of a traditional rural African community in which the protagonist, Daa-Mbiiway lives, giving us insight into what life was like during this period. She lives in a location thought to be in the environs of Ogidi, Onitsha and Asaba, located in the south-eastern part of Nigeria, to be Precise, meticulously researched and written in fine detail, we encounter Daa-Mbiiway, the strong and resilient traditional healer who sets the pace for the book. A gentle middle-aged woman, her life is an embodiment of the African spirit of harmony with nature, of perseverance and determination, typical of the indigenous African traditional healer that she was.
More importantly, she had developed a medicinal formula for longevity which only she could pass on to a chosen one.At first, one would think Daa-Mbiiway is the only protagonist in this captivating book – and indeed she is, in a manner of sorts, as she features throughout the main thrust of the story.
However, just as we are captivated by her life and calling, the plot takes a twist and we are almost thrown into another story within the story.It is the early 19th Century; Daa-Mbiiway is attacked by slavers whilst walking through the forest and disappears. Now the real intrigue begins. And this is what makes Imminent River fascinating.
Fact, fiction and fantasy interwoven to create a story that reads so real. As we read the first part of the book, we are taken aback as the author gives lucid details of encounters with dreaded slave traders as they terrify people in their villages; the petrifying slave raids on communities, and the anguish of those captured and sold into slavery, and their journey into captivity across the great waters of the Atlantic Ocean into a strange, new and frightening world.
It is a gruesome tale. The horrific details are heart-wrenching, but they are also clear fact. These were the horrors our ancestors experienced. This was their terror. Man's inhumanity to man. It makes us pause, think and decide that this must never happen again, as we strive to make our world a better place, where we can all live in peace and unity.But where is Daa-Mbiiway? And what has become of the longevity formula she developed? Did the longevity formula even exist?
The plot thickens.    Enter Jesse and Opuddah, Daa-Mbiiway's principal apprentices. Enter also Daa-Mbiiway's two sons Chimenam and Dioti-Ojioho, brothers in arms but enemies at heart, both in search of the longevity formula. And what was the significance of the mystical river given to Chimenam, by his father?
Imminent River is not just a story about mystical fantasy and conspiracies. There's the delicate blend of the beauty and splendour of rich African culture that features throughout the book, channelling its course and irrigating the story with the freshness and ambience of Africa.We meander through traditional African society showcasing cultural festivals with captivating dances, music and masquerades: traditional African society in all its grandeur. Our rich African culture and heritage portrayed in such glowing words. And in some places, poetry.Even the fantasy felt real as I was transfixed with the adventures of Wopara, Ezemba's father and his incredible journey into the rain forest.This is our Africa in all its glory. Proud.In Imminent River, I was transported into the midst of the community and I felt as if I was part of their lives. I felt their joy and pain, and even blushed reading the love story between the village beauty Agbonma and the handsome Ezemba, Daa-Mbiiway's great-grandson. As we read on, we saw the unity in families and how communities shared a common goal: to be your brother's keeper. The burden or concerns of a family were shared, as family and friends always came to help, no matter the situation. And when a child is born, everyone rejoices; when there is death, everyone mourns. This is our life as Africans, and Anaele Ihuoma writes it well.Imminent River is a story that flows from the heart. As we delve deeper into the book, we find a very delicate underlying theme of kinship, fellowship and friendship; the bedrock for living together in peace and unity, no matter the creed, colour or circumstance. This is the strength from togetherness that creates a support system; it is a concept of brotherly love. We see it in the bond between Daa-Mbiiway and her adopted daughter Edidion; we see it in the love story between Agbonma and Ezemba, and in the relationship between Ezemba and his childhood friend and business partner, Jindu. Even the people captured and sold into slavery are able to stand strong together.
The message is clear: No matter whom we are or where we are, we can overcome all odds with love, trust and understanding.Imminent River also has little pockets of humour delicately deposited around some rather amusing characters in the book, bringing out their personalities with often comical effects. The scene with the bungling policeman, who lost his job for his apparent idiocy, and his hen-pecking wife, will leave you in stitches. And there's the baby called 'Swivel' simply because she was placed in a swivel chair after she was kidnapped;
One thing that stands out in the book is the large number of characters. Traversing from the early 19thCentury into the 20th Century, it is almost tasking to keep track of everyone, who they are and who they are related to.
However, as the book unfolds, the characters become clearer and as the narrative develops, we see their importance and the roles they play in bringing the story together. The third part of Imminent River,  cascades in the 20th Century. Ezemba continues the quest to find his great-grandmother's longevity formula with new twists and turns, and a new adversary on his tail: High Chief Ojionu, a distant cousin.
This is where the story climaxes and an impending stream of devious conspiracies and disloyalties unfurl. I wasn't prepared for what came next. Ezemba, with all his wit and strength, is thrown off guard by High Chief Ojionu. How could this happen? And what has become of the longevity formula?
Just as a river flows and ebbs with its high tides and low tides, so does life with its trials and triumphs, and this is the current that pulsates in Imminent River. For Daa-Mbiiway, Ezemba and his wife Agbonma, and the incredible African-Americans, descendants of their West African ancestors sold into slavery centuries ago, the end certainly justifies the means.In Imminent River, Anaele Ihuoma tells a brilliant story of perseverance and endurance, of determination and resilience that lead to a victory against all odds.
Often laced with lavish poetry, it is a riveting story that climaxes in one main theme: it's never over until it's done.Imminent River is a delightful read as authentic Africa meets fantasy, fact and fiction to create an unforgettable tale.Magic.
Political Parties In Nigeria And Women Leadership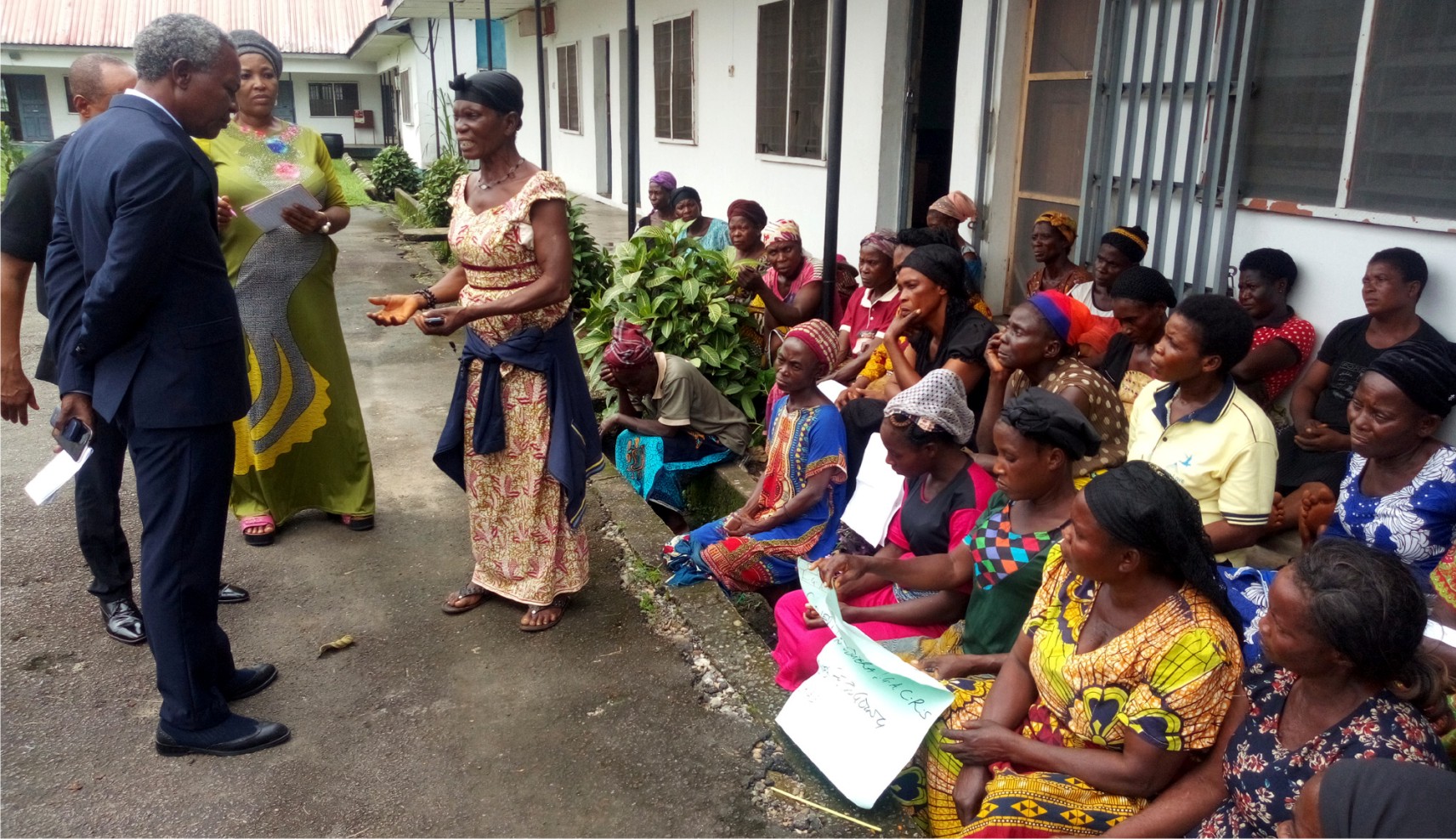 In Nigeria, the startling statistics of women's performances at every poll at elections are a thing that needs be seriously addressed and urgently too. Rwanda has nearly conquered this problem of gender parity, recording 40% women representation in their Parliament, South Africa has 50% women in the Cabinet.
Women leadership in political parties is a very important and critical issue as regards remediating women's hopelessness in every political party power-sharing processes. These women leaders are the entry points or gate-keepers in political parties and so are very strategic for women participation in politics. Unfortunately, most of the women who had held the position so far had failed the women as they have not adequately represented the women.
This is one of the reasons why women have often recorded abysmal results at every elections. At the last concluded elections, the story is not different. Only 7 (seven) women out of 109 composition in the Senate and about 36 women out of 360 at the House of Representatives made it at the polls. This is way down from what obtained at the previous elections.
In Rivers State, no woman in the State House of Assembly, one woman Deputy Governor, three Commissioners out of 23. These scores can never make for good representation for women in politics even in another generation if steps are not taken to correct the trend.
The role of women leadership in political parties is not well conceived by the occupiers of those positions. There is therefore, the urgent need to illuminate on what actually a woman leader in a party should buy herself on and so make the position worth-its –while for women's progress in the political development and empowerment of the teeming and willing female political population who remain perpetually on the back seats in the political boats.
The role of women leaders in political parties are multi-faceted. They include among others; mobilization, advocacy for women issues, help in legislation of women issues, raising funds for women political participation, economic empowerment of women, involvement in peace process in the party, environment protection collaboration with other stakeholders, monitoring and evaluating programmes for women development and participation in politics.
Women leaders in political parties it has been discovered, have only been able to accomplish just one out of the myriads of functions in the leadership of their organizations. They are still great mobilisers we agree. But mobilization is just one of the functions of leadership in a political party. These women busy themselves on mobilizing women for the benefit of men who are aspiring to hold great political positions. Women leaders in this country busy themselves in cheering men into positions of authority, cook their food and make them (the men) generally comfortable. Women leaders should know that their role of mobilizing is also to position women who desire and deserve to sit on positions of authority in the party and by extension in power-sharing in the polity of the country. As gate-keepers, women leaders must change their dance steps and see to it that women record successes in the polls.
Women leaders must pioneer advocacies on women power sharing in the party and placement of deserving women in decision-making positions from local government, state, and at the national level including the welfare of women in the party.
They must work with other women, organizations or seasoned women leaders in the state by way of networking with them to achieve women's goals and purposes in the country. Here the Women Affairs Ministry both at the national and state levels must join hands with the women leaders like the NCWS, the great umbrella for women organization in Nigeria to boost women issues.
Being the egg-head of women participation in parties. Women leaders must with the help of other organizations, like FIDA, National Council of Women Societies (NCWS) and other vibrant women organizations push those debilitating laws and cultural practices that harm women's development for legislation in the state Houses of Assembly. They must make sure more women are voted into the state House of Assembly and at the National Assembly. By so doing, it is obvious women's issues when brought to the Houses of Assembly for debate would make easy passage in their deliberations.
Another role of women leaders in the party is to organize programmes for raising funds for effective women's participation in politics. We are all aware that men have a way of supporting each other financially and otherwise but women lack this aspect of working for other women to succeed. This is a habit the women leaders of this post millennium must imbibe and transmit to their followers.
We are all too familiar with the way and manner the men go about empowering their fellow men. There is a male commissioner in one state who made his male personal assistant a commissioner in that same state which woman leader has done that?
Perhaps women would argue they are not too rich to empower their fellow women. This is true to some extent, but if women leaders can formulate programmes and projects using their parties as platforms, this goal could be achieved easily. If proposals on economic empowerment of women are well written, well-articulated and forwarded to the party hierarchy, I am sure if six proposals are sent across, there is every likelihood that two or three of these proposals would scale through. This will no doubt empower a crop of women who are well positioned to contest in any elections.
Since development can only come when there is peace in any organization, the woman-leader there to make in the various sectors of the party with her team of followers. Most times the gladiators (male of course) in the party fight themselves out leaving the women and their issues to the back burner. Women leaders must initiate peace building amongst warring factors in the party.
Women leaders must not restrict their activities to only political matters. They must go beyond politics and see to their ailing environments. Women leaders must engage their followers in clean-up exercises around the party, state, etc. if there are oil spillages and toxic wastes in their environment, they must be part of the solution to such problems in their localities. This makes them to be recognized persons in the community all the time and would be called up for other or higher responsibilities in the community.
As a matter of obtaining absolute effectiveness to pursuing women's issues to the front burner, there must be a tripartite arrangement, the governor's wife, the Ministry of Women Affairs and the woman leader. The three must work together on the various programmes and projects.
The woman-leader who is a grassroots person, could set the agenda for programme formulation. She will first of all identify the women's problems, and then formulates the programme which will be brought to the notice of the wife of the Governor and the Ministry of Women's Affairs for discussion. With these three working together with one voice and committed to changing the hopeless situation of women, they can achieve a lot in the shortest possible time. As the saying goes, there is strength in collectivity and two heads are better than one. Any of the programmes could be initiated by any of the three persons mentioned above. The bottom line is if the trio could work committedly there will not be any friction amongst them. Each will need the other to let the boat sail to shore.
Very importantly, projects and programmes monitored and evaluated periodically to assess the rate of success of each programme and adjust with new strategies whenever, to obtain maximum result.
In conclusion, women leadership in political parties is critical and must be seen as a great opportunity for rendering a service to the impoverished, rejected, dejected and voiceless women in the community. The woman leader is a rallying point for women.
Nimi Thom-Manuel is a social critique in Port Harcourt.
Nimi Thom-Manuel
Why Firms Need To Employ More Women As Leaders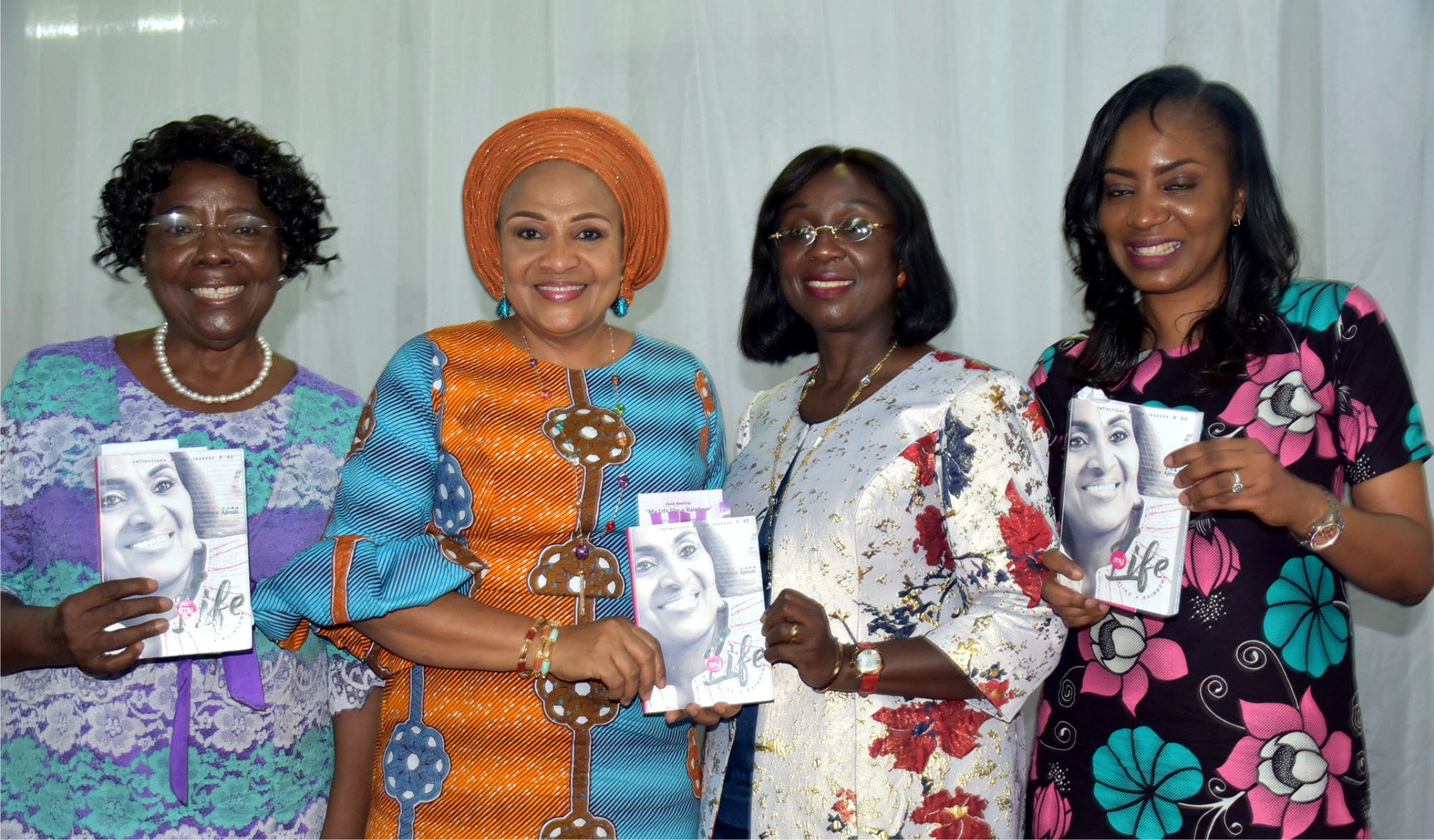 Having more women in decision-making roles has been found to generate stronger market returns, superior profits and reduce sexual harassment.
"You're too accessible." That is what Susan Zirinsky, the new head of CBSNews, was told early in her career because she was seemingly everywhere at once. It was during that era that she agreed to meet a young woman named Hannah Yang, who was on the verge of quitting what she had thought would be her dream job, working for talk show host Charlie Rose. She was troubled by the workplace environment and had decided to leave, but was convinced her career in journalism would be over.
Yang had only briefly met Zirinsky, then executive producer at 48 Hours, but decided to ask for a meeting. She expected Zirinsky to say no. Instead, Zirinsky ended up giving her the most valuable advice of her career: to pursue the business side of media.
Eighteen years later, Zirinsky, known to many as "Z", is president of CBS News, brought in to run the news division following a massive company crisis over sexual misconduct that included the firing of the company's chief executive, Les Moonves, and Rose. She is the first woman to hold that job. Yang is a business executive at The New York Times, who says she now makes a point of making herself accessible, too.
For a long time, women were taught to "act like men" to get ahead at work. They donned shoulder pads and boxy suits, played by the rules, and acted out qualities that seemed to make for successful leaders, authority, decisiveness, not being "too accessible".
But a new breed of women leaders like Zirinsky is upending those old rules, embracing traits like empathy and collaboration to get things done, and refusing to suppress the qualities that make them who they are. (Some may call these "feminine" qualities, but others prefer to call them the traits of well-rounded leaders.)
Think JacindaArdern, prime minister of New Zealand (and one of the few world leaders to give birth while in office), who spoke onstage at the first New Rules Summit last year. Ardern drew international praise for her ability to mix compassion with concrete action in the wake of a recent mass shooting in her country. In the hours after, Ardern, the youngest female leader in the world at 38, wore a black headscarf and grieved alongside victims' families. "We are one, they are us".
She also took swift action, banning military-style semi-automatic weapons within days of the shooting. "It takes strength to be an empathetic leader."
But that can also be a tricky line to walk for women. Research has found that when women exhibit character traits typically associated with male leadership traits like decisiveness, authority or assertion, they are likely to be viewed as bossy, pushy or too aggressive, and some people reel at their behaviour.
And yet when women turn around and exhibit the qualities traditionally expected of women like niceness, nurturing and warmth, they tend to be perceived as pushovers, too soft or not "tough enough" to do the job. It is a double bind, as sociologists have put it, a situation where you are "damned if you do, damned if you don't", as Joan C Williams, a law professor and workplace scholar, has said.
And yet there is also a body of work, including research by a Harvard Business School professor, Amy Cuddy, and colleagues, which found that women can offset that bias by combining these characteristics essentially, conveying warmth along with competence.
The good news is, there are simply more styles of leadership on display these days. Of more than 200 men fired according to an analysis by The Times last year, nearly half were replaced by women including Jennifer Salke at Amazon Studios, Christiane Amanpour at PBS and Zirinsky at CBS.
Today, for the first time, women hold the top jobs at the New York Stock Exchange and at Nasdaq. There is a female speaker of the US House of Representatives who is a mother of five and grandmother of nine. There are a record number of women in the US congress, including young rule breakers like Alexandria Ocasio-Cortez, who are leading with a level of camaraderie and transparency perhaps never before seen. And, of course, more women than ever are running for the Democratic nomination for president.
None of which is to say that women are innately better leaders. "That's not necessarily the case," says Marianne Cooper, a sociologist at Stanford University who studies gender and leadership. But there are certain things that women learn from a lifetime of operating in male-dominated spaces, things like patience, compassion and calm that may be assets.
"Women's experiences at work are undeniably different," Cooper, the sociologist, says. "As a result, they may develop a lens on the world that can lead to different thoughts about leadership, different priorities, different ways of interacting. I think certainly all these women in power can open up definitions of who's a leader."
There's a theory in social science, coined by Michelle K Ryan and S Alexander Haslam as the "glass cliff", that explains how women are more likely to be put into leadership roles during times of crisis. This can end up well if they are successful, but be damaging if they are not because the failure tends to be viewed not as indicative of the circumstances, but as indicative of the person's race or gender.
The way to break that cycle, researchers say, is to have more women in power  so that one woman's experience does not represent that of all women. (Having more women in decision-making roles has also been found to generate stronger market returns and superior profits for companies. And having more women employees, particularly in leadership roles, can reduce the incidence of sexual harassment, too.)
Benett is of the Independent Newspaper. UK.
Jessica Benett
NGO To Empower Over 300 Widows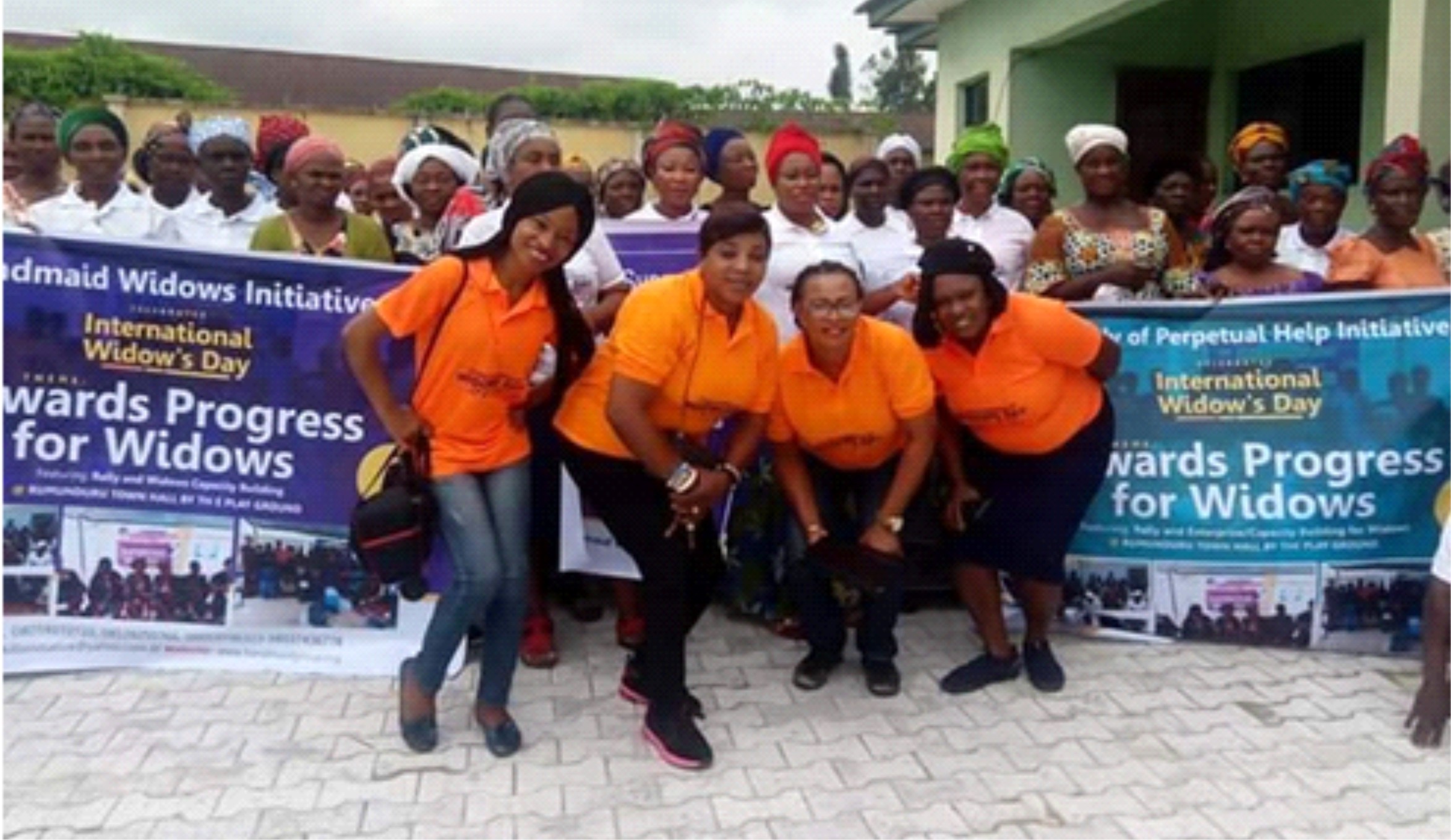 Over 300 widows in Obio/Akpor Local Government Area of Rivers State will be empowered in various skills come August 31, 2019 by a non-governmental organisation, under the auspices of 'Handmaid Widows Initiative'.
Speaking in an exclusive interview with The Tide last Saturday during its monthly meetings to cater for the widows in Port Harcourt, the visioneer, Handmaid Widows' Initiative, Chief Grace Opara, stated that over 40 women have been trained already in various empowerment skills and that by August 31, over 300 will be trained making a total of 340 widows trained within a year of the inception of her initiative.
Opara said that the training of 300 widows in August would be part of the ways her initiative would want to mark the 2019 World International Widows' Day which is yearly celebrated on June 23.
Explaining the theme for this year: 'Towards Progress For Widows,' she said her initiative has decided to go beyond giving widows food stuff, to empowering them in various skills such as tailoring, Information and Communication Technology (ICT), hair dressing, catering, liquid soup, Izal, insecticides, cream production, petty trading, among others, so they would be able to put food on their tables.
She appealled to well meaning individuals and philanthropists to partner with her initiative so as to put more smiles on the faces of widows and the down-trodden in the society.
Also speaking, the Coordinator, Our Lady of Perpetual Help, Mrs Loreta Ahuokpeme, noted that widows in the society deserve equal treatments in their late husbands' homes.
Ahuokpeme warned that it was time the society stopped all the harmful traditional practices meted out on women after the death of their husbands.
She maintained that her organisation would like to partner with the Nigeria Association of Women Journalists (NAWOJ) and other legal organisations such as the International Federation of Women Lawyers FIDA, Gender And Development Action GADA and Africa Women Lawyers Association in Nigeria (AWLAN).
Earlier, the President of Handmaid Widows Initiative, Mrs Favour Elechi, narrated how her late husband's family abandoned her and six children, adding that most nights when there were nothing for them to eat, she had to pray over water and all of them drank and slept.
Elechi thanked God for the day she encountered the Handmaid Visioneer, Chief Grace Opara, explaining that hunger ceased from that day till date in her family as she has been trained in various skills that are putting food on her table.
Susan Serekara-Nwikhana