How To Fix Nigerian's Ailing Health Sector – Dr Akpotive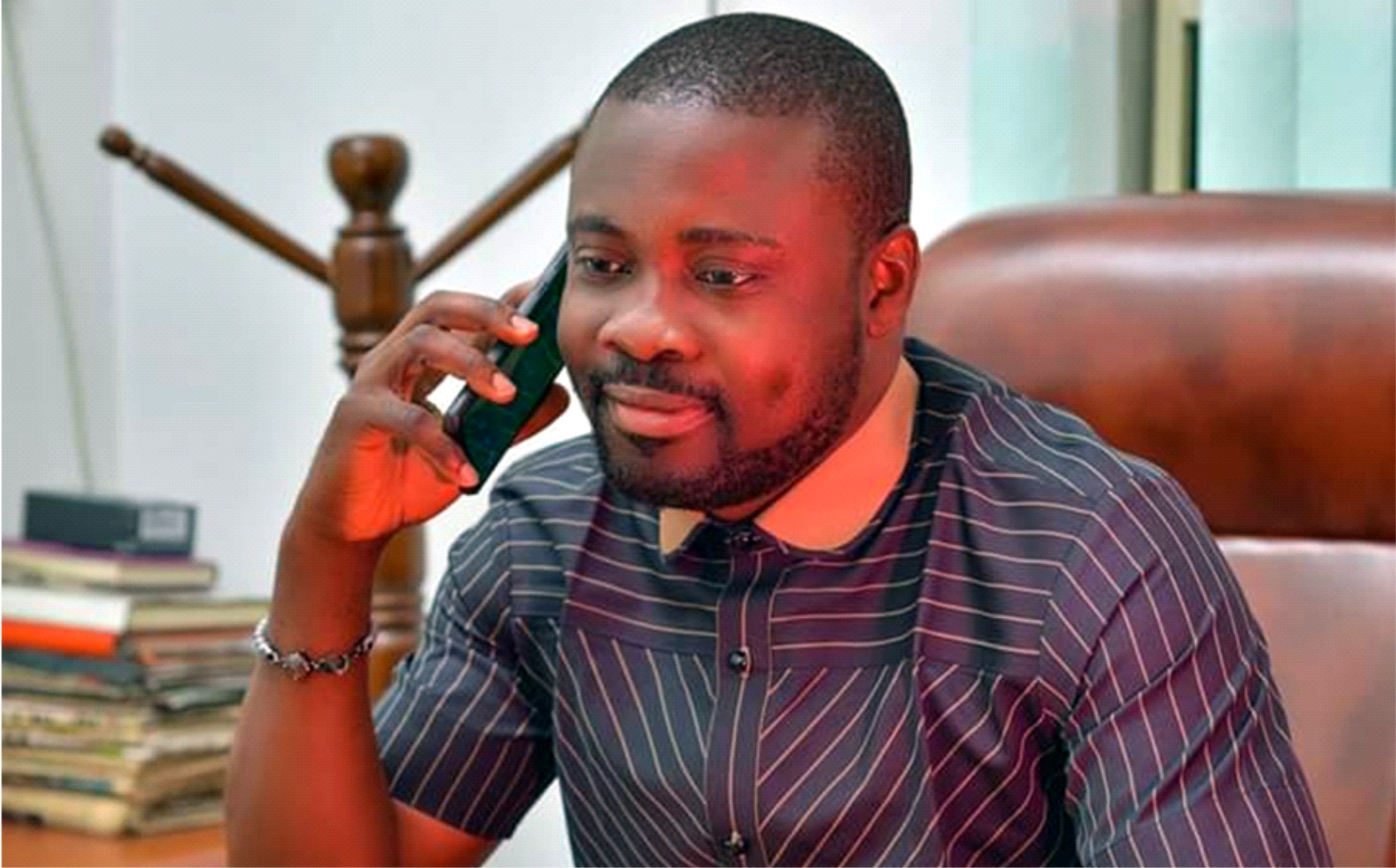 John Knowtes, a renowned American author once wrote that, "Everyone has a moment in history which belongs particularly to him; it is the moment when his emotions achieve their most powerful sway over him, as he makes the most definite impact on the society".
For Dr Andy Akpotive, the authorship of his bestseller titled "Unveiled-How to run a Profitable Hospital Business in Nigeria", is a dream come true and a rare feat that defines his passion towards promoting excellence in the Nigerian medical sector.
The young entrepreneur and advocate of principles in the practice of medicine who spoke with The Tide in an exclusive interview in Port Harcourt, recently, said the stunted growth of the Nigerian medical sector was mostly as a result of lack of proper diagnosis of the structural deficiencies and operations of the sector. For this reason he said, most Nigerian doctors and medical practitioners have opted to seek professional solace elsewhere, while Nigerians now earn a negative reputation of seeking medical attention beyond the shores of the country.
According to Dr Akportive, the unbridled drive towards medical tourism outside Nigeria, without addressing the prevalent challenges in the country's health sector, was a disturbing phenomenon that required urgent attention.
Akportive who is also a public Affairs analyst and social reformer, identified the deficiencies of insight in leadership as being grossly responsible for institutional failure in Nigeria, and called on the government to invest meaningfully in the health sector.
"The leadership of this country is yet to fathom the reality and responsibilities of governance. It is regrettable that Nigerian doctors perform exceedingly well abroad, but at home they lack the incentives to discharge their professional duties optimally. There is need for proper diagnosis of the challenges in the health sector, and other sectors of the economy, the economic expansion needed for stable employment and promotion of excellence in service delivery can only be attained, when our institutions are functional".
Asked what motivated him to write the book, Akpotive said: "My passion for the health sector has led me to write a robust piece that will speak to the Nigerian peculiarities, while catering to the challenging questions and realities of health care administrators, medical and allied medical students, workers and investors, helping them to achieve efficiency of training and care for the patients".
The seasoned health care administrator, who described the book as a compendium of practical ideas, explained that the work provides solutions for effective strategies in management and operations in health care services, especially in leadership, machinery, merchandise and general information.
As such, he said this work serves as in antidote to the erroneous assumption in third world countries, that success in business was a violation of moral principles, noting that the desired free enterprise system can only strive on robust businesses acumen.
Like the great philosopher Alfred Whitehead, Dr Akpotive believes that "Style is the ultimate morality of the mind", implying that there must be constant redifinition of goals in every sector to put the country on a strong pedestal of economic growth.
With no self serving intentions of touting his laurels or achievements, Dr Akpotive said the efforts he devoted in writing the book was worth it, as he was convinced that the work, if put into judicious use, will help in checking the foul-ups and culpable failures that have stunted the development of the Nigeria medical sector.
On how the book relate to the very personality of the author, Dr Akpotive said, "I am a man with a knack for excellence and deep commitment in all my engagements, the work is a product of deep research and offshoot of over 14 years experience in administering small, medium and large scale hospitals in Nigeria, helping them to attain set milestones and targets. The work contains over 209 ways to defect fraud in hospitals and there controls, exceptional customer service in hospitals, kinds of patients in the hospital and how to deal with them".
Akpotive also added that the lucidity of the work was beyond its aesthetic cover, but a factual presentation of creative ideas delivered in adroit professional prowess and rendition for easy digestion. Speaking on the relationship between the academic institutions and medical practice, he called for a stronger synergy to enhance research and effective service delivery.
"One of the major challenges in the Nigerian health sector is the lack of research development. There should be stronger synergy between the academic and the industry, "we have professors who are not committed to research, such docility on the part of scholars is inimical to research development, medical practice is dynamic and cannot thrive on old inefficiencies. Both medical scholars and practitioners should be encouraged to engage in research to promote excellence".
The author was also deeply concerned about the decline in reading culture in the society. According to him the absence of a virile reading culture was the sign of a degenerating society. To get Nigerians reading again, he canvassed for a total re-ordering of the Nigerian educational system, where the leaders will embrace the culture of reading and knowledge acquisition to function effectively in the art of governance. He also admonished parents to embrace the reading culture and communicate knowledge to their children.
"The absence of an effective reading culture and dearth of intellectualism is also at the root of Nigeria's development crisis. Nigerians are overwhelmed by their physiological needs and do not have time to read or seek knowledge. We also have a leadership's structure that detests knowledge; these are ominous signs for our development as a nation. Any society that does not promote knowledge gropes in the dark and becomes the butt of sadistic jokes of other promising societies".
He further averred that, commitment to a knowledge driven economy in Nigeria will help in liberating the people from the shackles of ignorance and the glorification of mediocrity. The activist also called for the review of the school curriculum to promoting the reading culture and advocated for the encouragement of authors to enhance the frontiers of knowledge.
It is regrettable that in Nigeria, authors and readers are not given any accolades or incentives to promote their works. Rather beauty pageantry and Big brother shows are promoted at the expense of scholarly works, through bogus and mouthwatering incentives".
"The government and other related institutions should organise quiz competitions and encourage readers and authors through incentives", Dr Akpotive, also took a swipe at the federal government over its tendency to gauge popular opinion as demonstrated recently in the African Independent Television (AIT), Federal Government debacle. He pointed out that it was totally wrong for government to gauge press freedom or douse plurality of opinions in a democracy.
He said the deliberate effort of a government to stop dissenting voices, in democracy without seeking constitutional measures to address contentious issues was the shortest route to despotism. He added that the beauty of a democracy was for critical stakeholders to appraise the government to enhance checks and balances in the art of governance.
"Any government that only basks in praises and commendations, and views criticism with a sense of disdain is not worthy of its name. There must be room for checks and balances to curtail the excesses of the wielders of power. It is not only fundamental but a moral right for people to air their critical views, but there is also limit to freedom of speech which is enshrined in the constitution and should be treated within the ambit of the law".
Akpotive also sent a strong message to the youthful generation on how to pick up the gauntlet and play active roles in the leadership of the country. According to him, the only way for the youth to have a strong footing in leadership was to embrace education and liberate themselves from the allure of political slavery.
"The youth constitute the active population in Nigeria, but their role in leadership is passive, they operate at the beck and call of their political slave drivers who are not ready to relinquish power voluntarily to them, but always want the youth to be engage in unsavoury duties.
Dr Akpotive also has deep admiration for the leadership style of the Rivers State Governor Nyesom Wike, especially in his passion to develop Rivers State.
In a widely publicized broadcast message at his instance recently, he appealed to all power brokers in the state to yield to the dictates of nature and support the governor to continue to dispense quality leadership in the state. He holds a strong opinion that governance is a fundamental obligation that goes beyond mere partisan considerations, and should be accorded the deepest sense of regards.
Taneh Beemene
Health Insurance,Vehicle To Quality Healthcare – Expert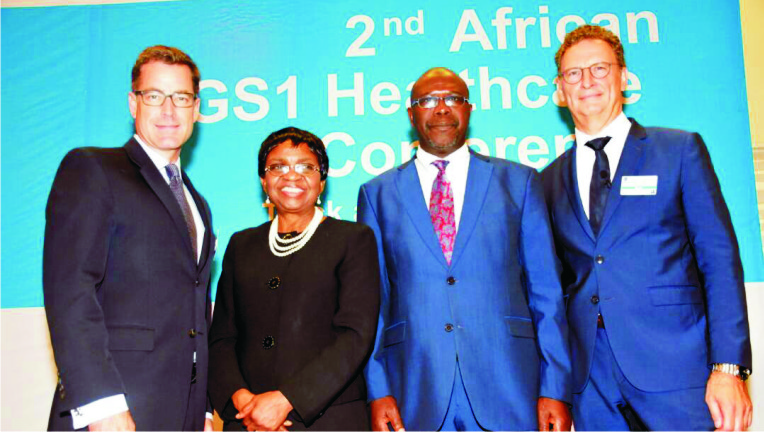 The Country Director of an NGo, Palladium Health Policy Plus Project, Mr Ezire Onoriode, says health insurance remains the vehicle for quality healthcare and Universal Health Coverage (UHC) across the globe.
Onoriode told The Tide's source yesterday in Asaba that the thinking of the Federal Government was to ensure that all the states establish a health insurance scheme with a functional primary healthcare system.
"I work with Palladium, a US service funded project, working in 17 countries of the world and in Nigeria; we are working with the Federal Ministry of Health.
"We work with the National Health Insurance Scheme (NHIS) and the National Primary Health Care Development Agency and their states counterpart to help them achieve UHC.
"At the state level, we are working in Eboyi, Osun, Abia and Federal Capital Territory (FCT). We provide technical support for states to develop their health insurance agency and health insurance scheme.
"Globally, if you want to achieve UHC and quality healthcare health insurance is the vehicle to do that this is because there were many who are so poor and cannot afford healthcare.
"Imaging in Nigeria today, out of pocket expenditure is one of the highest in the world at about 77 per cent compared to some countries, like Ghana which is less than 40 per cent out of pocket expenditure," he said.
He said that health insurance takes the burden away from the poor and spread it across the entire population of the scheme with a minimal contribution to access quality healthcare without the catastrophe of poverty.
"We have currently developed health insurance scheme for Osun, Abia and Ebonyi States.
"Governor David Umahi of Ebonyi will be launching the state health insurance scheme before the end of September, to open it for the public to access healthcare services," he said.
He said that theme of this year's National Council on Health (NCH), "Consolidating the Journey Towards Achieving Universal Health Coverage (UHC)'', which held in Asaba, was a pointer to the eight direction in Nigeria.
He said that the NHIS at the time it was set up was not made mandatory and as such many people could not get registered into the scheme, adding that it is part of the reasons why the coverage was low logged.
"The Federal Government is trying to make health insurance mandatory, besides when the NHIS scheme started its coverage hovered around federal staff and this constitutes a very small percentage of the entire population of the country.
"I am excited when I learnt that Delta Health Insurance Scheme has recorded over 630,000 enrollees in a scheme which started less than two years ago in a state with about four million people.
"So, imaging if every state can set up the scheme and register up to 10 per cent coverage, many more Nigerians will have access to quality healthcare compared to about five per cent coverage by the NHIS given the over 180 million population of the country.
"The solution is for all states to get their health insurance running and sustainable and from there we can talk of quality healthcare for every Nigerian.
"There is no reason why any woman should die giving birth to a life, this happens to most poor Nigerians because they cannot afford quality healthcare.
"The choice of going to unskilled birth attendance is obvious because they cannot afford the bills to access quality healthcare services and that is the major cause of death among pregnant women but with health insurance, we can stop that," Onoriode said.
He said that the reality was that there were many families that cannot pay the premium, adding that that is where the government has to make social contributions and need to free resources to accommodate those vulnerable groups.
He said that government must increase the domestic funding for health, ensure efficiency in the use of these resources, particularly in the Primary Health Care systems, and no white elephant projects.
According to him, it is not a good use of resources for state government to build many secondary health facilities.
"Reverting to primary healthcare services is the most efficient way to deliver healthcare to the people with minimal funds which will be assessable to the people at the grassroots.
"If that woman that is pregnant at the community level can go to that primary healthcare to receive quality healthcare service, she may never get to a situation where she will need secondary care.
"So, by making our primary healthcare to be functional, by providing needed facilities, engaging enough human resources; nurses, midwives and doctors with the their basic salaries paid and operational allowances paid, they will produce tremendous results.
"With this our secondary facilities will never be crowded and then will provide specialised service that secondary and tertiary institutions need to provide," Onoriode said.
NAFDAC Advises Against Using Non-Iodised Salt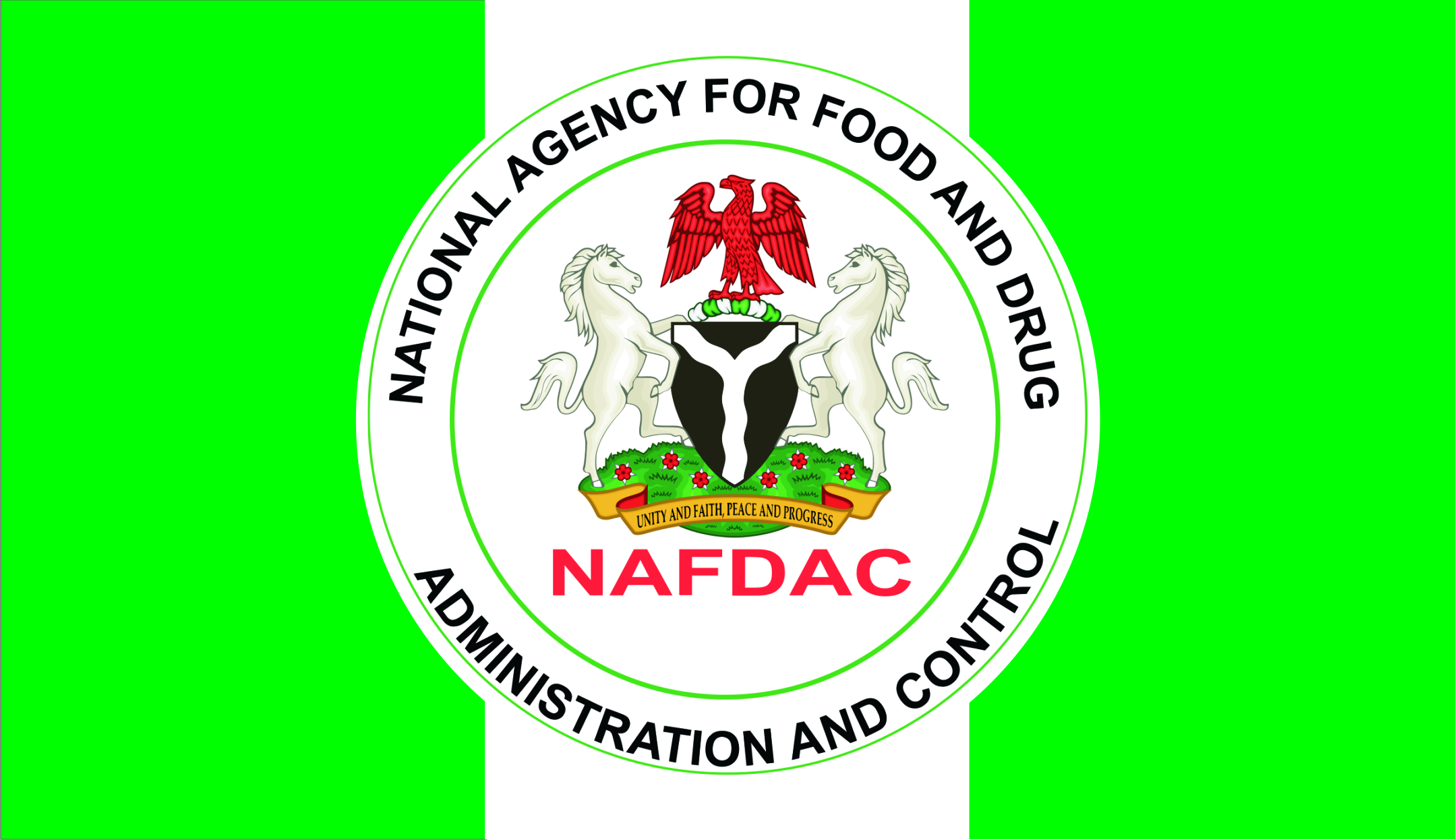 The National Agency for Food and Drug Administration and Control (NAFDAC) has advised Nigerians to stop the consumption of non- iodised salt as "it is dangerous to human health."
The Director of Public Affairs of the agency, Dr Abubakar Jimoh, gave the advice in an interview with The Tide's source in Abuja yesterday.
The director was responding to information that people in rural communities were still consuming  local salt, which was not processed.
He said that the consumption of such local salt could lead to goiter and other dangerous diseases and called on Nigerians to avoid the product.
According to the director, there are four areas in Nigeria where traditional salt is still being traded, particularly in Nasarawa State.
"NAFDAC is making effort to stop the trading of this salt in these states but some of them have refused.
"With the creation of NAFDAC in 1993, that was the first time and there was still major work to be done on salt consumption.
"We have organised sensitisation workshop on universal salt iodisation.
"We have been educating Nigerians that we should not be consuming this local salt because it is not iodised.
"We began a programme in collaboration with the United Nations International Children's Emergency Fund (UNICEF), Micro Nutrient Initiative, Global Alliance and other development partners on the issue.
"We flagged off a campaign against that and it was held in Transcorp Hilton, Abuja, in 2004 under late Prof.  Dora Akunyili as the Director General of the agency.
Jimoh said based on the work NAFDAC did then, Nigeria was declared universal salt iodisation compliant in Turkey and also won numerous awards in that regard.
"Nasarawa is one of the identified four major endemic areas, they have insisted that it is their traditional source of making livelihood, it is commerce for them.
"They told NAFDAC at that time that if they must leave the trade, what they will be trading on must be provided for them," the director said.
He, however, called on those still trading and consuming non-iodised salt in Nasarawa State to stop as the act was capable of bringing setback to the country.
Using Food As Medicine (1)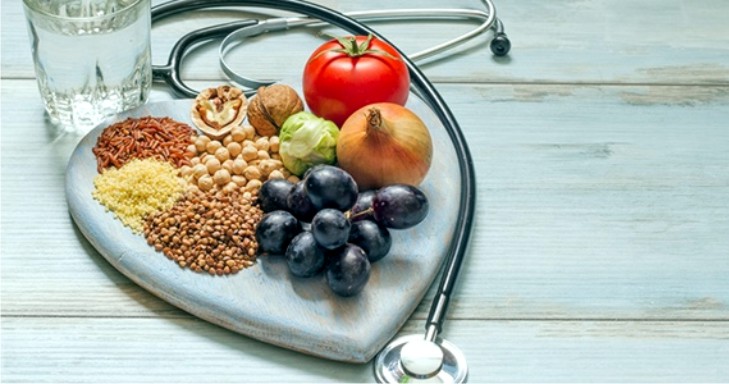 Legendary nutrition expert, Dr. Carlton Fredrick once declared: " anything used for the treatment of a disorder, even water legally becomes a medicine, and recommending it is the practice of medicine."
Experts have over the years learned that food or perhaps food factors play huge role in the well being of every human being. The food we eat contribute up to 50per cent, if not higher of our ailments. No wonder these days medical practitioners have started giving serious attention to nutrition. The use of preventive medicine is fast becoming common in checking terminal diseases such as cancer, HIV/AIDS, heart, liver, lung and pancreatic, including kidney disorders.
The saying that " we are what we eat ", explains the relationship between food and health.Diet plays  a vital part in promoting good health and well being. The food we eat is like fuel; it goes into our bodies and provides energy for us to function well.
Another popular nutritionist, Dr. Gillian Mckeith , noted that the crucial step in utilising food to make better health is to differentiate between good food choices and poor food choices.
We have about six classes of food including water. We have carbohydrates, protein, fat and oil, Vitamins and Minerals. A combination of these classes of food in our daily diet leads to better health.
Unfortunately, its is difficult to achieve balance and so many tend to eat one class of food often leading to health challenges. A balanced diet must have all classes of food in appropriate amounts, but as stated earlier it's difficult to achieve this either due to poor eating habits, or lack of money to afford good food.
In the view of Dr. Keith, good food helps us to be in better health, fight ageing and slow down body's breakdown. She described good food as raw foods.These foods are not cooked, boiled, stewed or frozen but are fresh and natural.
Bad food on the other hand are overcooked, processed and are not natural. These kind of foods lack enzymes and adequate nutrients to keep the body healthy.
For instance, refined carbohydrates such as biscuits, cakes,white rice have lost their natural nutrients and can only make us fat, bloated, depressed and sick. Too much refined carbohydrates can lead to diabetes.