Total, UNITAR To Promote Plastic Recycling In Nigeria
Total E&P Nigeria Limited and the United Nations Institute for Training and Research (UNITAR) have signed a special purpose grant in a bid to reduce plastic pollution in Nigeria and help save the environment.
The grant, according to a statement made available to The Tide will be managed by UNITAR with an implementation committee to create a full-cycle recycling plant, which will be located in Port Harcourt, Rivers State.
The Managing Director, Total E&P Nigeria, Mr Nicolas Terraz, said, "We expect that this project will bring a turnaround to the Nigerian recycling sector and also create employment at every step of the value chain."
Terraz was represented at the signing ceremony in Lagos by the company's Executive General Manager, Corporate Social Responsibility, Mr Vincent Nnadi, according to a statement.
The Country Head and Resident Representative, UNITAR, Lawrence Boms, said, "This is not the first time we've been in partnership with Total. We know the Sustainable Development Goals are not done on paper; you have to do practical things to create employment and do something to save the planet. That is why we are really interested and happy to partner with Total this time again."
According to the statement, the two-year project is expected to create employment, induce research and finally unbundle opportunities to small and medium-scale enterprises.
It said the agreement was signed on April 1, 2019 in Lagos and countersigned by the UN Assistant Secretary General Executive Director, UNITAR.

AfDB Commits $12.5bn To Climate Finance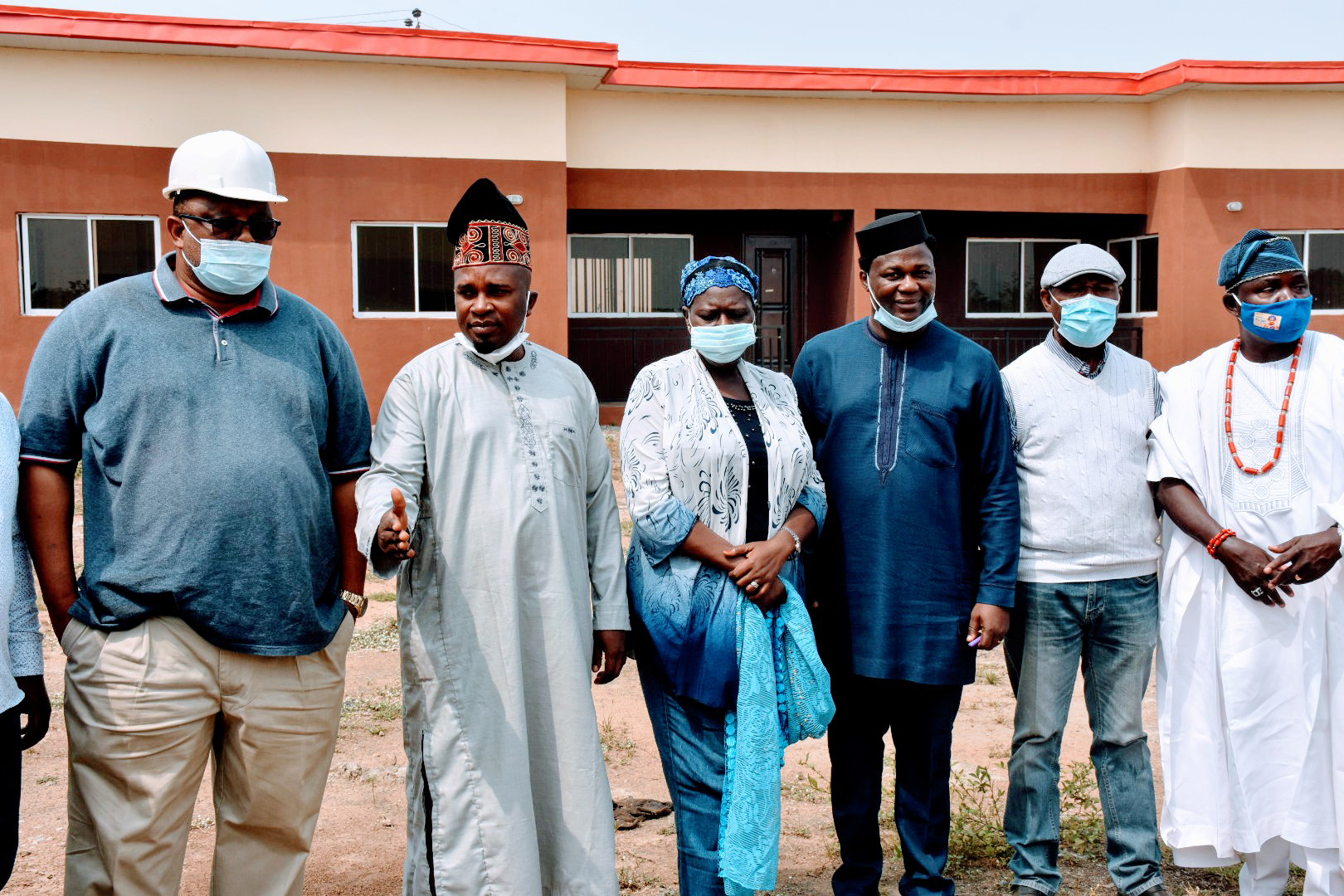 The African Development Bank (AfDB) has committed an additional 12.5 billion dollars to climate finance between 2020 and 2025 in Africa.
President of the AfDB, Dr Akinwumi Adesina, disclosed this at the first online international Climate Adaptation Summit (CAS) 2021 on Monday.
The two-day summit, hosted by the Dutch government, aimed to adopt a roadmap for a decade of transformation toward a climate-resilient future by 2030.
Adesina said that the amount would be 100 per cent committed to climate adaptation on the continent.
He said that Africa needed to be heard and collective actions should be taken to help the continent adapt to climate changes.
He said the bank had increased its climate finance by 400 per cent, rising from nine per cent of its total finance in 2016 to 38 per cent in 2019.
"We expect to reach 40 per cent in climate finance this year.
"To do more for Africa, we are building strategic partnerships," he said.
He expressed delight over the partnership with the former United Nations Secretary-General, Ban Ki Moon to establish the Global Center for Adaptation-Africa (GCA-Africa) hosted at the bank,saying the ambition of GCA-AFRICA "is bold".
"The AfDB and the GCA-Africa have launched the 'Africa Adaptation Acceleration Program' to mobilise 25 billion dollars in new climate finance for Africa—and to scale up innovative and transformative actions on climate adaptation across Africa," he said.
He said the programme would deliver climate adaptation for Africa at scale and added that it should be "robustly supported" as it was "Africa's platform for rapid climate adaptation.
"This is the time for scaled-up actions on climate adaptation for Africa. Africa must not be short-changed by climate finance.
"It is time to act, for Africa can no longer wait," he added.

SON Seeks Policy To Repatriate Substandard Goods
The Standards Organisation of Nigeria (SON) has urged the Federal Government to consider a policy aimed at returning substandard goods to countries of origin to boost consumers' confidence and strengthen international trade.
SON's Director-General, Mallam Farouk Salim, said, at an enforcement exercise on Monday, the policy would address the preponderance of imported fake and substandard goods in the country.
Salim noted that an arrangement to return goods with no economic value to countries notable for producing substandard goods was timely and critical.
"One arrangement I would love to have is the ability to return substandard goods back to country of origin, while also paying back the importers of the products if they were wrongly deceived.
"However, a situation where the importer was not deceived, we would prosecute the importer.
"We will support any country to prosecute any manufacturer or importer with their own laws over there, but that law to my knowledge is not yet in place, I will definitely like to appeal to the relevant authorities in the future to put such enabling law in place," he said.
The SON boss revealed plans to destroy over N300 million worth of substandard gas cylinders and tyres.
According to him, the products failed to meet the minimum requirement of the Nigerian Industrial Standard (NIS) and, therefore, were not safe for consumption by the public.
Salim said the agency was also increasing its surveillance and intelligence to checkmate the influx of substandard goods, while restating its commitment to zero tolerance for substandard goods.
"We are destroying these goods in an environmentally friendly way because we do not want to pollute the environment and we also must ensure that everything recyclable would be recycled properly.
"We are looking at N300 million worth of goods to be destroyed and this is just an estimate.
"About six containers of tyres were stuffed into each other and for the cylinders, we intercepted them from multiple sources.
"We still have more products waiting for court orders to be destroyed because we cannot on our own destroy them," he added.
Salim stressed the standards body's preparedness to ensure the passage of only goods that met the minimum requirements following the commencement of the African Continental Free Trade Agreement (AfCFTA).
"In terms of the AfCFTA, we are prepared as far as standardising is concerned.
"We are ready for any situation whether from Africa or other continents across the world," he said.
Also speaking, SON's Compliance Director, Engr. Obiora Manafa, said the agency was poised to intensifying its sensitisation programmes to educate Nigerians on the negative effect of substandard products in 2021.
"The sensitisation campaigns had so far yielded positive results according to the feedbacks of many market organisations on the processes," he said.

FG To Engage 30,000 Graduates As Extension Workers
The Federal Government is to engage 30,000 graduates to serve as agriculture extension workers who will provide strategic support to farmers across the country.
The government also announced on Monday that it had empowered 20 young Nigerian farmers with an initial take off grant of N30m, adding that the fund was provided through the Bank of Agriculture.
Executive Secretary, National Agricultural Land Development Authority, Paul Ikonne, told journalists in Abuja that the graduates would be trained in agriculture extension services including the collection of soil samples and how to conduct soil tests.
He said the approval to engage the graduates was given by President, Muhammadu Buhari, adding that the extension workers would be deployed across the country.
Ikonne said, "Mr. President has given approval to engage over 30,000 graduates who would be engaged under the National Young Farmers Scheme.
"They will be trained intensively for two weeks on soil sample collection and soil tests, as well as other agriculture extension services."
He said the initiative was basically for graduates of agriculture and other related science courses, as participants would be given the required soil test kits and soil collection sample kits.
The NALDA helmsman said his agency would subsidise the amount to be paid by farmers for the service to be rendered by the extension workers, as only N500 would be required for any soil sample collected for testing.
Ikonne said, "We cannot achieve food security without understanding our soil, without getting our farmers to know what the soil requires.
"So what the soil doctors will be doing is that they will go to every farmland to conduct soil tests first before any farming season in order to know what nutrient the various soils require and what type of fertiliser the crops will need."