Activist Tasks Buhari On Election Sponsors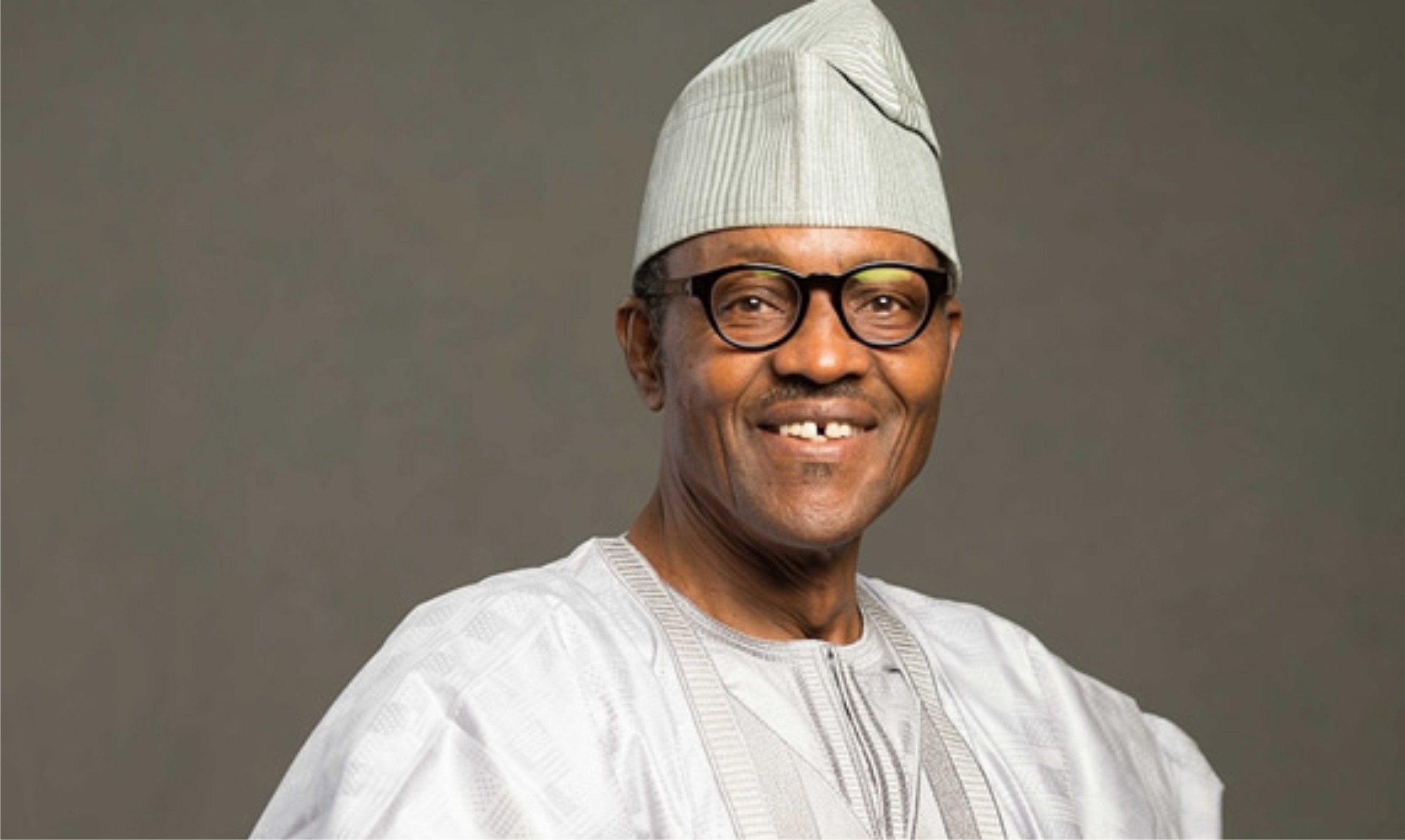 A seasoned activist and chieftain of the United Brothers' of Opobo Kingdom (UBOK), Comrade Rawlings Goodluck Ubani, has asked President Muhammadu Buhari to start his anti-graft war by compelling those that sponsored his election to unveil their sources of income.
In a chat with The Tide on Monday in Opobo Town, Ubani said that some of those who sponsored the President's election in 2015 and 2019 respectively have not done any other jobs apart from holding public offices.
He stressed that they provided funds with which the President campaigned across the length and breadth of Nigeria and insisted that the President should let Nigerians know where they got money to fund his election, and the several billions of naira spent for vote buying.
According to him, "No one romancing with evil will be able to fight corruption because as it is today, President Buhari is romancing with corrupt people, especially his cabinet members and the All Progressives Congress (APC) leadership; he must first extricate himself from the avalanche of corruption".
Ubani, who took a swipe at the Federal Government anti-corruption drive, described it as mere noise-making, witch-hunt and diversionary tactic to hoodwink the public into overlooking the seeming failure of the leadership to deliver on its electoral promises.
He averred: "If President Muhammadu Buhari knows exactly where the stolen funds are kept and the looters, he does not need all these public announcements, rather, he should make public names of those involved in the looting and bring back the so-to-speak stolen funds, location of which he has identified".
"It is when he is able to return back the money that he should make announcements of recovered funds".
"You don't announce a process to the public, rather you announce the after effect because that is what is of interest to the people. It is like you are announcing that you know where armed robbers reside, won't they relocate?"
He reminded the APC government to know that Nigeria of today is different from that of 1983 and that unlike 1983, nothing could stop them from demanding for their rights.
"President Buhari and his team should bear in their minds, that those planned efforts to brand the Peoples Democratic Party (PDP) as a corrupt political party and suppress the good works of its leaders won't work because Nigerians know that APC is surrounded with avalanche of corrupt people".
He advised Buhari to treat the issue of corruption without looking at political parties and enemies.
Bethel Toby
Of Governance And Clamour For Unicameral NASS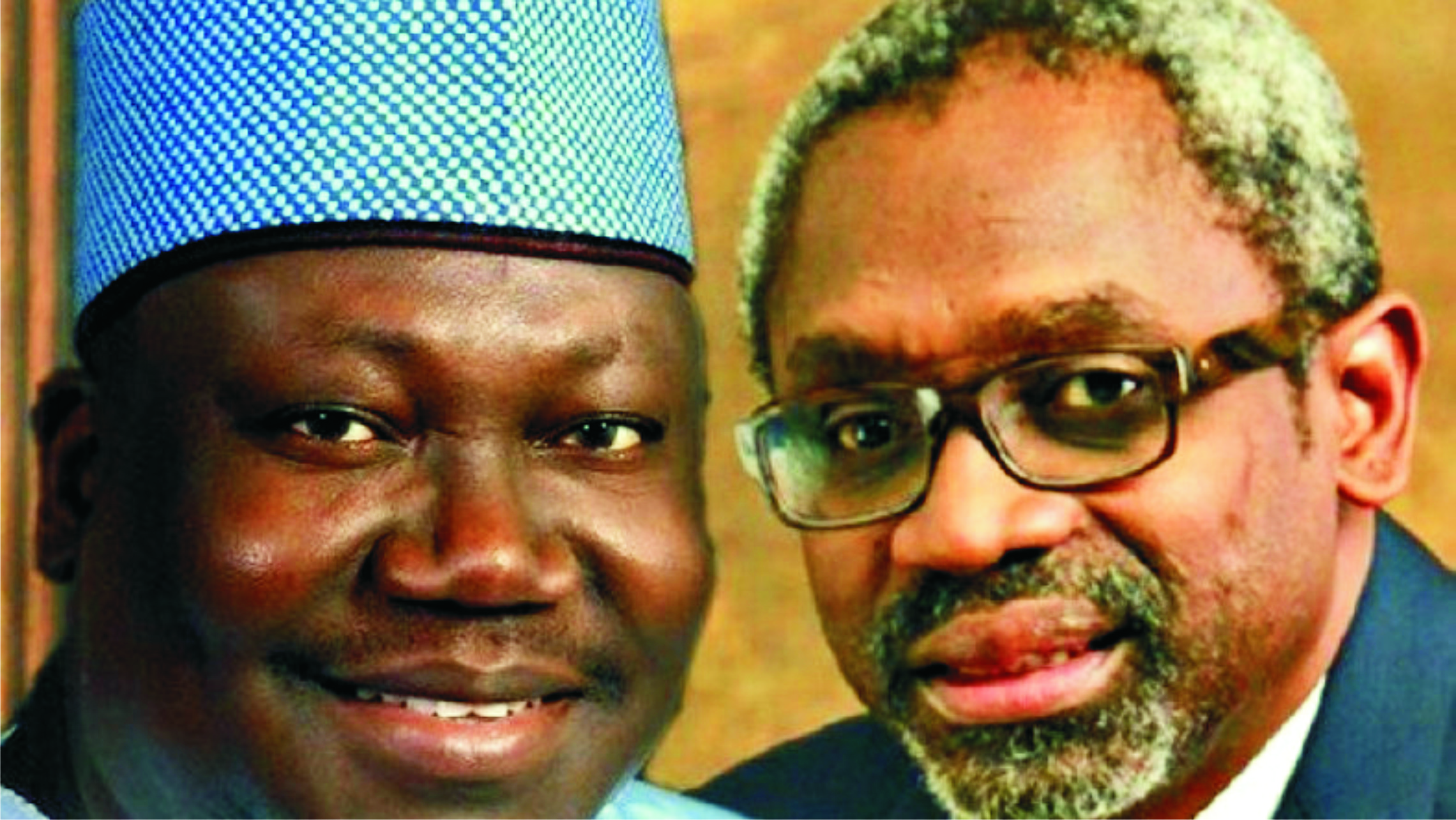 Although the heavy cost of maintaining Nigeria's 469 federal lawmakers has always been a source of concern, "sitting politicians'' have joined in the campaign for the reduction of the number of federal legislators.
In fact, one of the converts even suggested the scrapping of the Senate, as according to him, it is the House of Representatives that represents.
The converts: Gov. Kayode Fayemi of Ekiti; Sen. Rochas Okorocha, former governor of Imo and Chief Osita Chidoka, former Minister of Aviation, made their suggestions at different fora.
Chidoka who advocates for a unicameral legislature, made the suggestion after President Muhammadu Buhari presented the 2020 budget.
"In Nigeria, we need a unicameral legislature with six members each from the 36 states and two members from FCT.
"The legislature with 218 members will be less than 50 per cent of current members and term limit of three terms.
"The 2020 budget for the National Assembly (NASS) is N125bn, higher than the combined budget of Education N48 billion (excluding UBEC and TETFUND), Health N46 billion and Social Investment N30 billion.
"Reducing National Assembly members by half will provide over N60 billion annually for the social sector, that will be 600 billion over 10 years."
Chidoka said the new National Assembly would be both efficient and economical.
He described the budget of N125 billion for the National Assembly as "hugely extravagant," in an economy adjudged to have over 100 million poor people with gross infrastructure deficit.
The former Minister of Aviation said that funds saved from the contraction would be available for investment on policies and projects that would serve the common interest of the greater number of the population.
On his part, Fayemi advocated for the scrapping of the Senate in order to save cost and reduce financial burden on the government.
He also advocated for the adoption of Stephen Orosaye's report which recommended the merging of federal government's agencies that perform similar functions.
Fayemi said the type of legislative system that would be more productive for Nigeria in this current economic situation is a unicameral legislature.
"As it stands, the country's legislative arm consisting of 109 Senate members and a 360-member House of Representatives, on yearly basis gulps millions of Naira.
"We do need to look at the size of government in Nigeria, and I am an advocate for a unicameral legislature.
"What we really need is the House of Representatives because that is what represents.
"You have three senators from little Ekiti and you have three senators from Lagos State, I guess the principle is not proportionality, but that if you are a state, you get it automatically.
"But I think that we can do away with that. There are several things that we can do away within the government," he said.
Okorocha, the immediate past governor of Imo, now the Senator representing Imo West, on his part called for the reduction in the number of federal lawmakers representing a state.
He suggested that a Senator and three members of House of Representatives should represent each state.
"I want one senator and three House of Representatives members per state, which will cut expenses.
"A Senator and three House of Representatives members can do what many have been doing.''
He said that the reduction in the number of representatives from the states would help cut cost and ensure effective representation.
While advocating for ways to cut cost and ensure effective representation, Okorocha said he would sponsor a bill that would seek for the reduction of the number of Senators and House of Representatives members for each state.
The Conference of Nigeria Political Parties (CNPP), has endorsed the suggestions for the reduction of the number of federal lawmakers.
The CNPP via a statement from its Secretary-General, Willy Ezugwu, said Okorocha spoke the truth concerning the need to reduce cost of running the National Assembly.
"The former governor simply told Nigerians the truth when he said what three Senators from a state can do; one lawmaker is capable of handling the same.
"Like Sen. Okorocha asked, what is too sacrosanct that Senators and House of Representatives members are doing that only a Senator per state can not do?''
Also, two professors of political science at the University of Nigeria Nsukka (UNN), Jonah Onuoha and Aloysius Okolie, agreed with the advocates for unicameral legislature, which they reiterated would reduce the cost of governance.
Onuoha, who is the Head,  Department of Political Science, said bicameral legislative system is not cost effective, especially in a country like Nigeria, where federal lawmakers receive bogus salaries and allowances.
"It takes huge amount of money to maintain bicameral legislative system, especially in a country like Nigeria where federal lawmakers receive bogus salaries and allowances monthly.
"Bicameral legislative system is not only costly but delays legislative processes of passing bill into law, since the bill will pass through the two chambers.''
Onuoha, who is also the Director of American Studies in UNN, urged the country to adopt unicameral legislative system as it is cost effective.
"If the country settles for unicameral, the extra money it could have spent in paying salaries, allowances and maintaining the two  chambers which runs into billions can be used to carry out capital projects," he said.
He said if the country insisted on running bicameral legislative system, the number of lawmakers should be reduced.
Okolie in his contribution said that it was as result of bicameral legislative system that every year the budgetary allocation to the National Assembly had remained the highest.
"I subscribe to opinions in some quarters that the country should adopt unicameral legislative system as it will reduce the cost of running government as well as quicken legislative processes.
"The country is spending much to pay salaries, allowances and maintaining the two chambers — 109 Senators and 360-members of House of Representatives,'' he said.
Okolie, former Chairman, Academic Staff Union of Universities, UNN branch, also said that as part of measures to reduce cost of running the government, the country should return to the regional structure.
"If we have one federal parliament and one regional parliament in each of the six geo-political zones, it will go a long way in cutting down cost of running the government," Okolie said.
However, a legal practitioner, Mr Dele Igbinedion, said that people should not clamour for unicameral legislature just for cutting cost, adding that the issue is not whether or not a bicameral legislature is good or bad.
"I believe the bicameral system should remain because it has been proven to be sustainable and necessary. The process of law making is a very serious business which cannot start and end within a short time.
"The problem with the unicameral system which we have at the state level is that a bill can be introduced and passed the same day and sent to the governor for assent.
"This is not the case in the National Assembly; the two chambers must meet and possibly form a joint committee to look at the bill before sending it for presidential assent.
"The rigorous process a piece of legislation has to pass through forms part of the beauty of democracy.
"I think Nigerians should stop looking at the legislature each time there is a slight challenge and asking if we really need that arm of government.
"The judiciary often doesn't respond to executive excesses, except there is a case it initiates, but in the legislature, a member can raise it as a matter of urgent public importance, national importance or ethics and privileges, and the attention of the parliament can be brought to it.''
Apparently, Igbinedion was surmising that many state assemblies have become rubber stamps because the governors could easily "conquer'' them, because it is only a single chamber.
Stakeholders say that unicameral and bicameral legislature have their advantages, but the country should settle for an option that cuts costs and wastages.
Ukoh writes for News Agency of Nigeria(NAN).
Obike Ukoh
Dickson Dismisses APC Candidates As Militants, Terrorists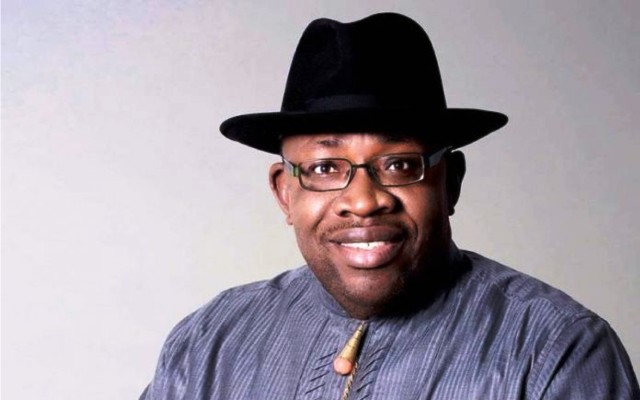 The Bayelsa State Governor, Hon Seriake Dickson, has described the the All Progressives Congress (APC), joint ticket of Lyon/Degi for the November 16 Governorship election in the state, as a representation of militancy, terrorism, cultism and criminality.
He emphasized that the APC government after five years at the centre has done nothing in the state but to promote violence in different communities, adding that the consequences of losing election to the APC in the state will be dare to imagine.
Dickson made the revelation during the official inauguration of the gubernatorial campaign teams and secretariat on Tuesday, in Yenagoa.
He said, "Consider what would happen if things were to happen otherwise, none of you will spend a week in Bayelsa State. APC is presenting a ticket of militancy, terrorism, cultism and criminality, it's going to be a government of criminals and cultist."
Democracy in Bayelsa State can never turn to a government of militancy and criminals.
As we are formally inaugurating the campaigns, we will also launch "Operation wind APC in Bayelsa."
"The consequence are too dare to imagine, people will be scared to visit the state , even indigenes will be scared to visit their communities.
"If we don't take this elections seriously, by 17th the day after the election we should be ready to leave the state. This election is not about the candidate or even me but about the future of our state and our children.
"In 2015, when I was contesting, I saw more than the defection we are seeing today but let me assure us of victory. And don't be perturbed but that doesn't mean that we are happy as party leaders are decamping but victory will be ours at the end."
Okowa Inaugurates 42-Member State Advisory Council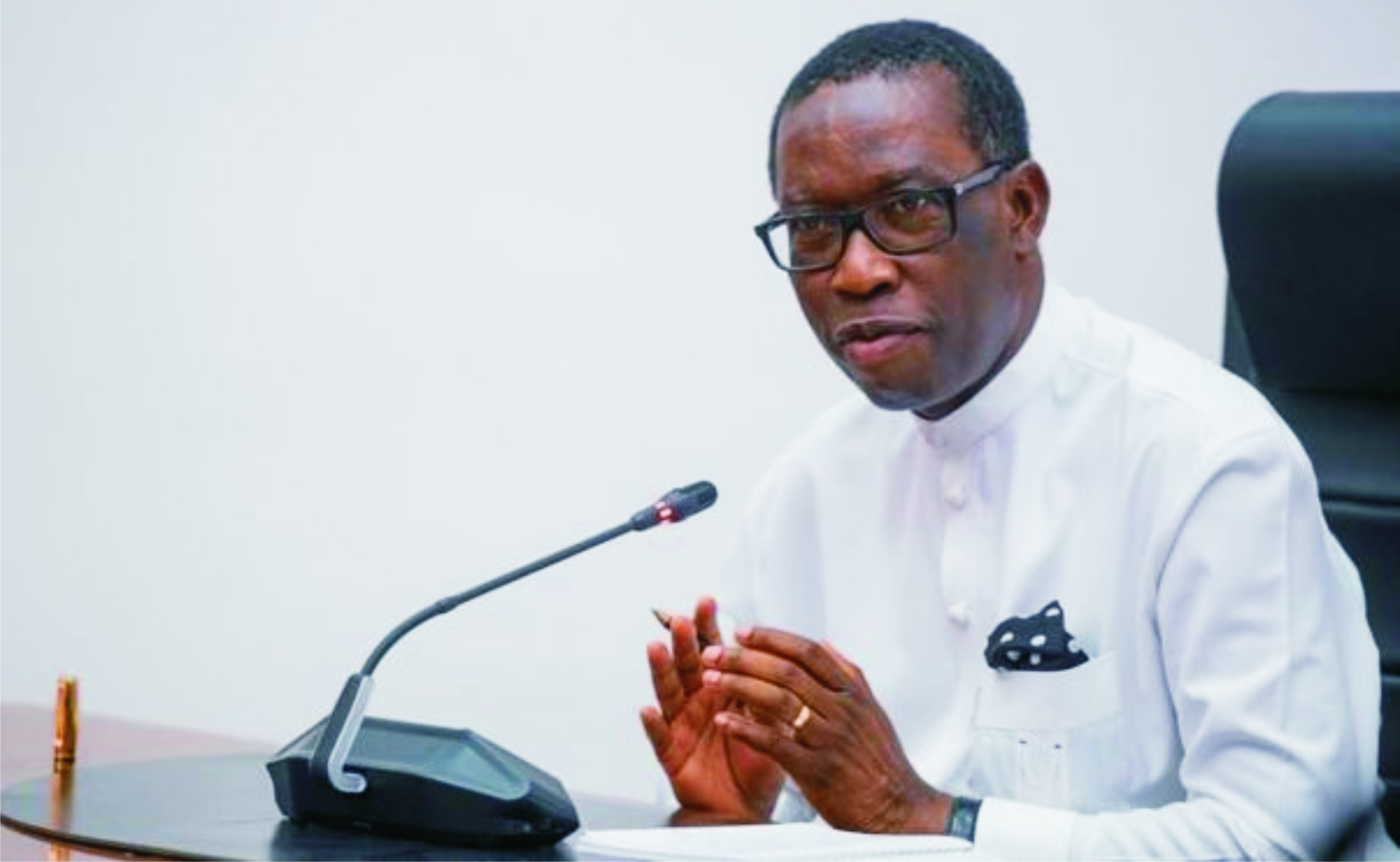 Governor Ifeanyi Okowa of Delta State yesterday inaugurated a 42-member State Advisory and Peace Building Council with a charge on the members to sustain and deepen the peaceful atmosphere in the state.
The council has  Prof. Sam Oyovbaire, former Minister of Information, as Chairman.
Okowa named former state Deputy Governors – Chief Benjamin Elue and Prof. Amos Utuama – and Prince Sam Obi, Chief Chris Agbobu, Alawei Brodrick Bozimo, Brig.-Gen. B. Demeyeibo (rtd), Chief Mike Adiotomre and Chief Ignatius Agidi as members.
Other members included Chief Patrick Egone, Mr John Nwagimeje, Sen. Stella Omu, Mr Paul Enebeli, Sen. Patrick Osakwe, Dr.(Mrs) F. Nwaeze, Prof. E.C. Nwanze, Dr Pius Sinebe, Chief Joseph Ejigba, Chief Eddie Sorhue and Chief (Mrs) Esther Uduehi.
Also, Chief E.D. Oborfukoro, Chief Robert Ejifoma, Pa. John Edah, Chief Roland Oritsejafor, Chief E. E. Ebimani, Chief Judith Enamuotor, Rev. Gideon Oyibo, Mr Joseph Ikhena, Chief Denis Etaluku, Prof. Sam. Ukala, Chief Jonathan Uyeri and Chief Samuel Okoro are members.
Other members are Mrs Felicia Ajagu, Mrs Theodora Giwa-Amu, Mrs Felicia Sani, Rev. Oke Akokotu, Elder Ayo Odonmeta, Chief Emmanuel Okumagba, Rear Adm. Mike Onah (rtd), Chief Magaret Unukegwo, Mrs. Grace Boyo and Rt. Rev. Justus Mogekwu.
According to the governor, the inauguration is part of the State Government's effort to further strengthen the wheel of governance in the state.
"As a way of tapping from the wealth of experience of our people, it is necessary to reconstitute the Delta State Advisory and Peace Building Council through the appointment of these men and women of tested integrity and exemplary character.
"Let me reiterate that the appointment of the members of the council is not based on any political consideration whatsoever," he said.
He charged the council to bring their experiences to bear on their function and create environment to deepen the peace between the state executive and other arms of government.
Okowa charged the council ensure harmony between Delta government and the Federal Government and other international bodies.
He called on the citizens to give the council the needed support and corporation to succeed while thanking the members for accepting to serve.
"I urge all of you to bring your wealth of experience to bear on this appointment," Okowa said.
Responding on behalf of the council, Oyovbaire thanked the governor for the appointment and pledged their resolve to deliver on the assignment.
Also in an interview, Rev. Mogekwu said the appointment was a call to service, adding that the council would not betray the confidence reposed on it to sustain and deepen the peaceful atmosphere in the state.