Okowa Congratulates Delta Speaker, Dep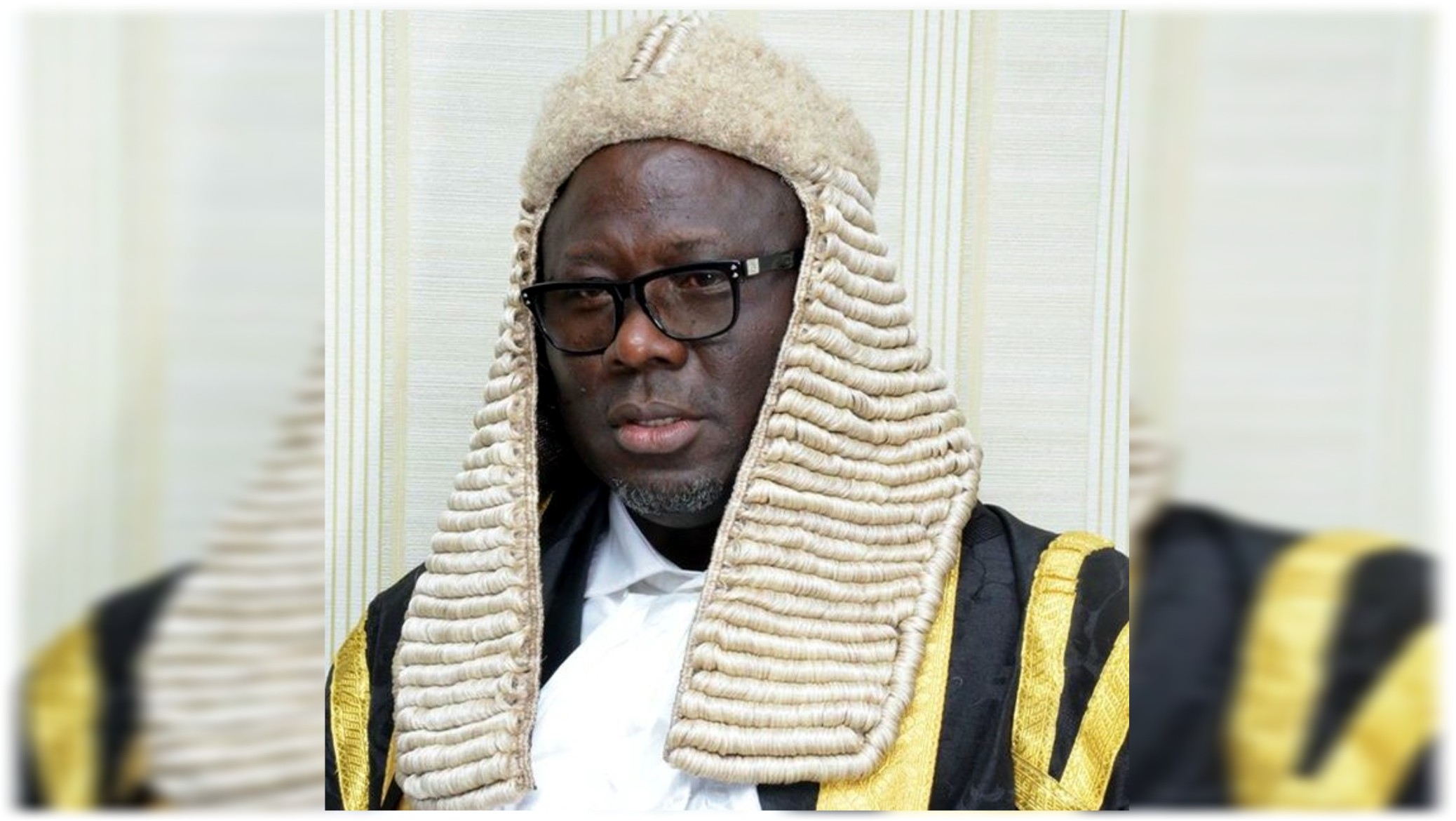 The Delta State House of Assembly Speaker, Sheriff Oborevwori, has been reelected to lead the lawmakers. This is even as Governor Ifeanyi Okowa congratulated the speaker and his deputy.
Oborevwori, representing Okpe Constituency, was elected through a unanimous voice vote by 29 members of the State House of Assembly last Monday.
The House also elected Christopher Ochor Ochor, representing Ukwuani State Constituency as Deputy Speaker against the immediate past Deputy Speaker, Friday Osanebi.
Mwanwhile, Governor Okowa has congratulated both men on their election as speaker and deputy speaker of the 7th Delta State House of Assembly.
Governor Okowa, in a statement in Asaba lauded members of the 7th Assembly for their choice of Sheriff Oborevwori and Ochor as presiding officers of the Assembly, noting that the duo would bring their experience to bear in the House.
The governor also congratulated other members of the House for their victory at the 2019 polls and urged them to bring their extensive knowledge and understanding of law making to the service of the state.
"As governor of our dear state, I promise to give my total support to the House and anything that will be required to ensure that you discharge your responsibilities fully without any inconveniences."
According to the governor, members should be proud of their emergence to represent their various constituencies from the teeming population and therefore they are duty bound to work for the overall interest of the state.
"Our people have entrusted us with this special mandate with a resounding victory in the last elections, the least we can do for them is to ensure that we make good laws for the good governance, security of lives and property and ensure service to the people for a stronger Delta.
"We need to understand that as representatives of the people, we must always consult with our constituents who sent us to the House and as messengers that we are, it is expected that we return home often to brief them on our representation," he said
Body Wants NGOs To Build Capacity Of Community Groups
The Executive Director, Fostering Achievement for Community Empowerment (FACE), Mr Inatimi Odio, has called on Non-Governmental Organisations (NGOs) in the Niger Delta region to build capacity for community groups to strengthen their advocacy skills.
Odio, who spoke to The Tide recently in Port Harcourt, during a one day stakeholders' Advocacy Capacity Building on the Ogoni Cleanup, stated that the programme aims at ensuring stakeholders are able to air their concerns and challenges on the Ogoni Clean up process so that those concerned can be responded to in a positive way.
He stressed that wrong approach to lobbying and advocating was responsible for lack of good result, noting that advocacy is a process and not a spring race, but maranthon, hence different strategies must be employed in order to make advocacy successful. According to him, "the practice of lobbying and advocating ought to be done in a more structured manner that will produce maximum result expected by those concerned."
Odio emphasised that other NGOs were really not building the advocacy capacity of community groups, but rather advocate on behalf of communities, thereby playing down on the people's power that they would have utilised to engage different stakeholders to achieve their objectives.
"Many times NGOs advocate on behalf of communities, thereby disempowering them.
"So my message to other CSOs, NGOs is that capacity should be built among stakeholders in different communities so that they can engage actively in the process.
"This way, both the communities, CSOs, and NGOs can collaborate with government agencies including the Hydrocarbon Pollution Remediation Project (HYPREP) to ensure that the clean -up exercise process is effectively implemented," Odio said.
The FACE Executive Director noted that the training will build stakeholders, capacity on advocacy strategies that will guide the communities to engage the other stakeholders involved in the clean-up to ensure it is fast-tracked and effectively done.
Speaking also, a member of the Coalition of Civil Society on Environmental Sustainability (CISOC), Mr Sunny Zorvah stated that investigation shows that impacted communities do not have capacity in terms of asking for what they want, and do not understand the issues surrounding the Ogoni Cleanup. Zorvah stressed that the event is aimed at building the capacity of these communities to enable them advocate peacefully so it does not stop the exercise, but to pass the message on to HYPREP.
He noted that HYPREP benefits the more if these communities are calm, hence the need for them to operate an open policy that would clear every doubt, adding that the people of the community need to undestand that there is a window open for them to ventilate their  opinions and challenges to make proper use of it in ensur
Development In Bayelsa Excites Abdulsalami
Former Nigerian Head of State, Gen. Abdulsalami Abubakar, has expressed surprise at the fast rate of development of Bayelsa State and its capital, Yenagoa, under the leadership of Governor Henry Seriake Dickson.
A statement by the Special Adviser, Media Relations, Mr. Fidelis Soriwei, stated that Abdusalami, made the comment while speaking as the Chairman of the official launch of the 200 hectares New Yenagoa City project at the DSP Alamieyeseigha Banquet Hall, Yenagoa on Wednesday.
The former Head of State whose administration voluntarily handed over political power to civilians in 1999 also performed the ground breaking ceremony for the planned New Yenagoa City.
Describing Yenagoa as one of the fastest growing cities in the country, the former Head of State noted that when the project is completed, Yenagoa would be a choice destination for investors and tourists.
According to Abubakar, Governor Dickson's vision of a new Yenagoa City is indeed a laudable one which he believes would come into fruition.
He said, "Let me start by thanking His Excellency for inviting me to this occasion. Indeed it is very delightful to come and see the work you have been doing for the last eight years.
"I was talking to my friend when we were coming here that, I can't believe that Bayelsa and Yenagoa in particular will grow to the level I'm seeing today".
Canice Amadi, Enugu
DPO's Release: CP Denies N3m Ransom Payment To Kidnappers
Delta State Commissioner of Police, Mr Adeyinka Adeleke, has denied the alleged payment of ransom by the Police Command to kidnappers in the state.
A Divisional Police Officer (DPO) in Delta State was allegedly kidnapped at the weekend along the Benin-Asaba-Onitsha expressway but regained freedom after a ransom of N3 million was paid.
The victim, whose name was given as Mr Okoro, is in charge of Galilee Police Station, Ute-Ogbeje Community in Ika North East Local Government Area of the state.
An inside source at the State Police Command Headquarters in Asaba told our correspondent that the victim was freed by his abductors after a ransom of N3 million was paid.
The said DPO was kidnapped between Onicha-Ugbo and Issele-Uku on the expressway last Friday by gunmen who shot sporadically before whisking him to unknown destination.
Additional information  from a police officer who pleaded for anonimity claimed that the DPO was on his way to Asaba for official assignment when the hoodlums swooped on him
He was said to been set free on Sunday after the negotiated ransom was dropped at a designated location for the abductors to grab.
But the State Commissioner of Police, Mr Adeyinka Adeleke however denied the incident and the subsequent payment of ransom, saying that it was the DPO's friend that was allegedly kidnapped on the fateful day.
Adeleke, who said he was in touch with the DPO, added that the police will never encourage anybody to pay ransom for their kidnapped friend or relative to be freed.
Albert Ograka, Asaba