June 12: On This Day In History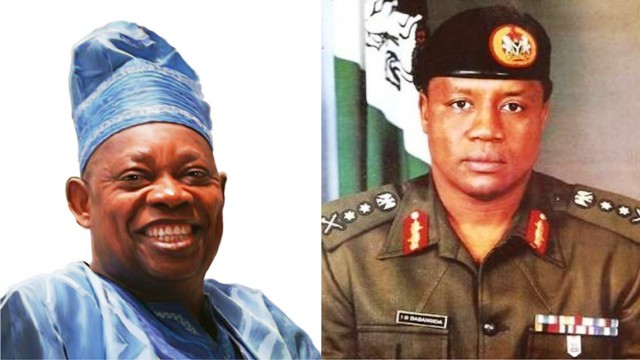 At last, June 12 has been recognized as Nigeria's Democracy Day. President Muhammadu Buhari has done great for the bold step to proclaim the day a Democracy Day and for honouring late Chief Moshood K.O. Abiola with the Grand Commander of the Federal Republic (GCFR), the highest honour in the land, on June 6, 2018.
While honouring Abiola and declaring June 12 as Democracy Day, Buhari averred that while it was not possible to go back into the past, it was necessary to recognize that a wrong was done and that Nigerians would no longer tolerate such perversion of justice.
He maintained that his government's decision to recognize June 12 as Democracy Day and honouring Abiola with the highest honour in the land were in the national interest and urged all Nigerians to accept it in good faith. According to him, the intention of his administration was to bury the negative side of it and celebrate the positive side of the day the nation overcame all divisions such as ethnicity and religious sentiments.
By that proclamation, President Buhari put June 12 in its proper position. It is a peculiar achievement that distinguishes his administration from others before him.  Any time June 12 is celebrated as Democracy Day, Buhari's name will be mentioned as one who made it happen and it will, of course, be written in gold.
The National Assembly, NASS, also deserves commendation for giving the legal backing to June 12 as Democracy Day, to be observed for the first time this year.  The action of NASS shows that they appreciate the sacrifices and contributions made by the media and pro-democracy groups who put their lives on the line and others who laid down their lives to enthrone the democracy and liberty we are enjoying today in our country.
Most importantly, Nigerian journalists deserve to be applauded as well as members of NADECO and other pro-democracy groups for the five years of a titanic battle they put up with the Nigerian military for the revalidation of June 12 and the enthronement of democracy.
June 12, 1993, was a day Nigerians trooped out in large number to their various polling units nationwide to cast their votes for Chief  Abiola, the presidential candidate of the Social Democratic Party (SDP).  It was also a day Nigerians overcame divisions and shunned ethnicity and religious bias which have been the bane of Nigerian politics to vote for Abiola and his running mate, Amb. Babagana Kingibe, even though they were Muslims. In fact, in that election, Abiola defeated Alhaji Bashir Tofa from Kano State, who was the presidential candidate of the National Republican Convention (NRC). Abiola also defeated Tofa in Kano, his home State.
Rather than celebrate and appreciate the feat recorded by the Nigerian electorate, the military, led by General Ibrahim Babangida, annulled the election which local and international observers, including Center for Democratic  Studies (CDS) headed by Prof Omo Omoruye, described as the most credible, freest and fairest in the history of elections in Nigeria. By that act, General Babangida created an unprecedented crisis that would have consumed Nigeria.
Unable to stomach such insult at the nation, and after being in the political wilderness for many years under his tortuous and elongated transition programme, fearless Nigerian journalists and pro-democracy activists battled the military to revalidate the election and enthrone democracy.
The military was fought to a standstill for five years, dislodged and sent to the barracks where they naturally belong and democracy enthroned. As a result of the heat, General Babangida hurriedly stepped aside. The heat also consumed General Sani Abacha and suffocated him to death as well as General Abubakar who quickly retreated and handed over power to a democratic government on May 29, 1999.
Sadly, Chief Abiola,  the symbol of that struggle, and his wife, Chief (Mrs) Kudirat Abiola, fondly called "Mama Democracy", lost their lives. Chief Abiola died in military detention; his wife was assassinated in Lagos on June 4, 1996, allegedly by Abacha's strike force. It was a black day for many Nigerians who saw her death as a big blow to the June 12 activism.
Chief Alfred Rewane, a multimillionaire, an associate of Chief Obafemi Awolowo and chief financier of  the National Democratic Coalition (NADECO), was also murdered in cold blood in his home in Ikeja, Lagos, allegedly by the same strike force (Abacha's killer squad) set up to checkmate the pro-democracy  groups and agitators.
Mr Chima Ubani, a former Executive Director of the Civil Liberties Organization (CLO), died in a motor accident on his way to Borno State to join the Nigeria Labour Congress' (NLC) in a planned protest. At the Lagos protest, Chief Olisa Agbakoba, SAN, almost lost one of his eyes. He was choked and almost suffocated from teargas released on protesters by the police.
Chief Alex Ibru, the late publisher of the Guardian newspaper, survived several assassination attempts by the strike force. As a result, many pro-democracy agitators like Chief Bola Ahmed Tinubu, Prof Wole Soyinka, Lt General Alani Akinrinade and others relocated abroad to continue the struggle. Prof Soyinka established "Radio Kudirat" abroad to campaign and attack the military, in the fashion of "Radio Biafra".
Many Nigerians were detained, jailed and killed. Some died while demonstrating against the annulment of June 12 while others died while travelling to their various homes to escape the so-called bombing of targeted cities, including Abuja as being propagated by Babangida's spokesmen and mischief makers.
Blood and tears flowed in the land.  Some notable pro-democracy media houses were proscribed by the military. A few went underground and practised gorilla journalism. The military was confused and in disarray. It was the most turbulent times in Nigeria.
In fact, it was an era of national madness. The military was mad at the civilians and vice versa. Hell was let loosed  The annulment of June 12 turned out to be the greatest crime and injustice the Nigerian military committed against the land and its people since the attainment of nationhood in 1960.
All these show that May 29 did not come on a platter of gold. It came through struggles, blood, tears and sweats of the June 12 agitators and pro-democracy groups. Without June 12 there wouldn't have been May 29. Thus, June 12 begat May 29. Therefore, June 12 is the real Democracy Day, not May 29.
What happened on May 29, 1999, was a mere call on Nigerians by General Abubakar that the meal prepared by June 12 was ready for consumption. Just as late Dr Nnamdi Azikiwe and his compatriots fought our colonial masters to achieve independence for Nigeria, so Nigerians fought the military to achieve democracy for their nation.
When President Buhari declared June 12 as the new Democracy Day, many Nigerians mocked him. They claimed it was a fraud and gimmick; others said it was to woo the South West electorate to vote him in the 2019 general election. Some said that May 29 Democracy Day and hand over remain sacrosanct and unequivocal.
Those who made these statements were either unaware or hobnobbing with Abacha's government at the time, otherwise, they wouldn't have uttered such statements. If they had participated in that struggle, they would have understood what pro-June 12 activists went through to actualise the mandate.
In all, June 12 is a day of national liberation. It brought pains and calamities to the Abiola family and indeed many Nigerians. Besides the death of Abiola and his wife, his business empire crumbled. It was the price the family and other activists had to pay to move Nigeria forward. Therefore, as the day is observed, the supreme sacrifice made, not only by the but by other Nigerians, must not be forgotten.
Ogbuehi, a journalist and a former June 12 activist, wrote from Eagle Island, PH.
Ike Ogbuehi
Maximising Revenue Generation In Rivers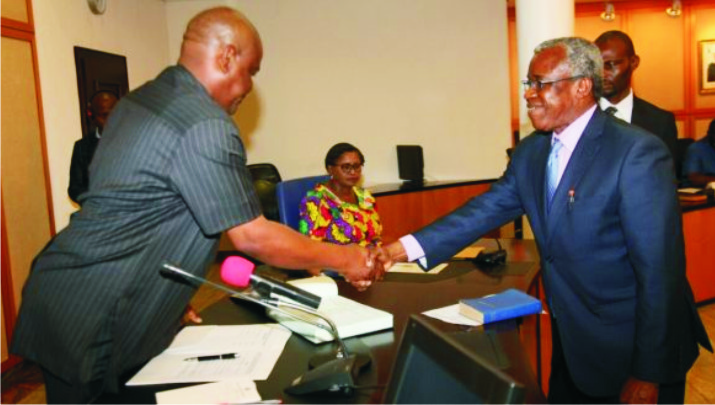 The issue of tax collection and management has been a long drawn one. It has been a popular phenomenon principally among the states and at the federal level. In the early days of tax development in Nigeria, taxes were paid in kind by rendering services such as stone cutting, bush clearing, digging pit toilets or water wells for the benefit of community as a whole. Failure to render such services usually attracted the seizure of the offenders' properties which then be redeemed by payment of money.
In those days, the Direct Taxation Ordinance No. 4 of 1940 Cap. 54 was promulgated to incorporate the various Native Revenue Ordinances within which framework, taxable income was determined by the warrant chiefs, elders and other persons of influence in each community or district. There were usually native authorities whose native law and custom were recognized and appointed by the governor as tax collectors. This responsibility of appointing tax collection authorities was later extended to the lieutenant governor who could appoint a Divisional or District Council as tax collection authority. This method became outdated invariably due to its low revenue yield, and the system of collection shifted from the village authorities to the Federal Inland Revenue Service (FIRS) which was established to collect taxes for the federal government.
In Rivers State, Internally Generated Revenue administration is undertaken mainly by the State's Board of Internal Revenue Service (BIRS) established under section 1 (1) of the Board of Internal Revenue Law, Cap. 16, Laws of Rivers State, 1991. Section 1 (2) of the law also created the operational arm of the Board known as the Rivers State Internal Revenue Service (RIRS) in accordance with Section 18 of the law. The Board is accountable to the State Ministry of Finance. Its main functions include the administration of the Personal Income Tax Act, the finance law and any taxes or levies that are brought under the care of the Board; formulate policies that will increase internally generated revenue of the state; indentify sources of revenue available in the state; tax education and similar matters related to effectively generating revenue for government.
Other functions of the Board are to report to the commissioner for finance for policy and fiscal matters; optimum collection of all taxes; enforce penalties stipulated by law, account for such revenues as shall be prescribed by the finance commissioner and make recommendations to the Joint Tax Board (JTB) on tax policies, tax reform, tax legislation, tax treaties, tax exemptions, etc. The Board maintains friendly relationship with corporate bodies and individual tax payers while reminding companies, agencies and individuals that collect income taxes, withholding taxes etc that under the present tax regime they are agents of the board for the collection and remittances of such taxes to government through the board.
The board also reminds tax payers of the penalties consequent upon refusal to remit collected taxes at the expiration of ten days after end of the month.
A critical analysis of revenue profile in Rivers State today shows that the internally generated revenue position is grossly unfair and totally unacceptable to Rivers people.
The RIRS has embarked on restrategising its tax offices towards an efficient tax drive for the government. The service recently kick-started an informal tax drive with the constitution of a 9-member committee comprising representatives of MAN, PHCCIMA, Pillar of Associations, among others to harmonise tax payment and drive the informal sector towards improved tax collection in the state. All these are aimed to block revenue leakages in the system and guide officials of the various tax offices against fraudulent practices. It is also to make the general public be consistent in the payment of their taxes as it is their civic responsibility and not an act of punishment. It is as well a means of improving development in the state.
Of truth, one of the main sources of revenue generation of any country or state is through tax. With the dwindling economy in which the country depends on oil and gas, there is the need for states and the federal government to fashion out ways of diversifying their revenue sources. A member of the tax harmonizing committee, Clement Akininwo, during an interview blamed past governments of Rivers State for the poor tax administration, saying that the harmonization had been delayed. According to him, when the committee's report is implemented, it will improve the tax system of the state.
The state government, on realizing the shortfall in its tax administration, has swung into action to broaden the revenue base which is seen to be recording impressive result. The state's revenue standing was less impressive compared to the number of corporate companies in Trans-Amadi Industrial Layout in Port Harcourt, Eleme, Onne, Omoku and other parts of the state, in addition to the number of civil servants, lawyers, medical doctors, traders, businessmen/women and individuals who are taxable and were supposed to pay tax into the government coffers. Rivers State is meant to be buoyant.
It is important to further assert the need for government agencies to closely monitor the activities of tax collectors, consultants or agents and officials of the State Internal Revenue Board, including the designated or authorized banks and other collectors with a view to bringing culprits to book and thus sanitizing the sector.
According to the RIRS, government has banned direct tax collection by officials or agents, rather taxes are to be paid through approved banks. Tax collectors and agents over-inflate taxes and embezzle funds paid by the tax payers which are meant to go into government coffers for development purposes.
Many problems are associated with the operations of revenue generation visa-a-vis tax collection, management and administration. These problems are not only solvable but they run through a single cord or string as the application of one method in any one area produces positive effects on others. The RIRS has been holding series of meetings with different organizations and companies or stakeholders, all geared toward efficient tax collection and improved revenue generation in Rivers State.
The problems associated with the tax system include non-deductions. Some organizations pay their contractors or workers without deducting taxes while some agencies deduct but fail to remit such deductions but rather make use of the funds on the excuse that the relevant tax agencies or authorities have not asked for it.
Application of wrong rates is another problem of tax collection. Wrong rates or under-assessment is often applied, either out of ignorance or honest mistakes or in order to 'help' the tax payer whose money is being deducted.
Credit notes or evidence of payment not dispatched, the tax payer would insist that he has paid the tax, while the Board would insist on seeing the documentary evidence since the deduction may have been diverted or paid to the wrong tax authority or person. Incomplete information may lead to writing defective credit notes that may create problems when credit is to be given for the deducted.
In some circumstances, tax collectors are treated as unwelcome guests just as in some situations, several means are devised to evade tax. The tax collectors in other cases, are said to be cruel to the tax payers.
In the 1950s and 1960s, for example, in Nigeria, it was common for tax payers to create several exit routes in their homes as avenues for tax evasion. Today, such exits still exist, but in scientific forms. Government, therefore, must of necessity, block these scientific exists with the appropriate machinery.
Another notorious fact is that in most cases, the Board of Internal Revenue in Rivers State has little or no information on internal revenue pattern/operations and does not know when internally generated revenue is dropping or increasing, so the BIRS has a duty and lots of job to do as the actual number of companies operating in Rivers State is not known as well as other taxable persons. The Manufacturers Association of Nigeria has already indicated its readiness to carry out a registration of all taxable companies operating in the state. This will enable the Board to get the statistics of the companies, get the total outstanding liabilities and post-audit transactions to be able to impose due penalties on defaulting companies.
To maximize revenue generation in the state, tax payers must be made to comply with the law just as the designated or government-approved banks through whom the taxes are paid should be made to remit to the government as at when due.
There is the urgent need to automate the various tax management processes. There should be a data base on tax payers and a comprehensive list of properties for taxation anywhere as well as comprehensive information on companies and their employees. It is now time for the government to formulate appropriate and sustainable programme and policy to tackle the problems associated with tax collection and revenue generation in Rivers State. Government should work out best ways of achieving greater efficiency and effectiveness in its drive for maximum revenue generation, treasury management and control.
There should be a holistic approach to the process of governance to ensure that the ordinary citizens feel the impact of their taxes, while the people should support the government by paying their taxes as at when due. While government should be sincere in utilizing the tax payers' money on development projects, all the technical staff of the Board of Internal Revenue must brace up for serious revenue administration drive and change their work ethic or culture for effective tax collection and revenue generation.
Okpara wrote in from Port Harcourt.
Shedie Okpara
Leadership Issues In Ogoni's Dev
There is little doubt that the Ogoni nation is in dire straits since the agitation against environmental degradation and the subsequent clampdown by the Nigerian state. The ensuing genocide precipitated crisis in Ogoniland. Though the crisis left a sordid memory on the psyche of the people of the Niger Delta and Ogoni in particular, the events emanating from it are evident everywhere in the region. For most socio-political observers and leaders of thought, the present underdevelopment, violence, anti-social behaviour and brigandage in Ogoniland is a cocktail of political manipulations, international energy conspiracy and other latent social vices underpinning the crisis that stunted development in Ogoniland.
Before the advent of imperialist adventure by the British, there is no credible history or record that Ogoni people were ever conquered or colonized by any other group. Our first major international protest was to the Henry Willinks Commission of Inquiry into Minority Rights in 1958 and, three decades after Nigeria's political independence in 1960, Ogoniland had remained the most peaceful and industrialized area in Nigeria. Nigeria's economy was within this period dependent on Ogoni Division for hosting the first ever gas-fired electricity turbine in Afam commissioned in 1962 while Ogoni and Afam remained in darkness till 2007, the first crude oil refinery plant in Alesa Eleme in 1965, the first fertilizer plant commissioned in Onne in 1981, the first petrochemical plant in Akpajo, the first natural deep sea port in Onne, and over 97 oil wells spread over nine major flow stations of Bomu (Dere), Bodo West, Korokoro, Yorla, Ebubu and four other oil fields operated by Shell and Chevron, both multinational corporations exploiting hydrocarbons in the Niger Delta.
The operations of these corporations created an atmosphere of environmental terrorism, anxiety and fear of an imminent extinction among the natives. The apparent concern of environmental degradation was later confirmed by the UNEP Report on Ogoniland of August 2011. These fears and concerns were lodged with the state authorities and were met with force, leading to the death and displacement of thousands of indigenous Ogonis and a mass exodus. The rest, as you know is now the beginning of what pundits will refer to as failure of leadership in Ogoniland, a culture of divide-and-rule, skullduggery, decimation of Ogoni cultural values, manipulation, brigandage and the impending decadence and violence.
This unfortunate situation in Ogoni is now a subject of critical sociological analyses, academic debates and comments by strategic stakeholders on the possible way forward. This article is an attempt to contribute to that discourse giving an eye witness account of most of the events that took place in the last four decades.
Nigeria is in a deep moral dilemma from north to south and east to west. No zone or region is exempted. Ogoni, as an integral part of the South South zone, shares the same moral and ethical burden as the rest of the country. With decaying family values, lack of respect for the rule of law, no embedded national civic ethic, the debate on the future of our teeming youths in Nigeria and Ogoni in particular should engage the mind of all responsible Nigerians. Interestingly, most deontologists agree that the family, being the basic social institution, has the moral authority to mould the youth from infancy with virtue and love for one another. From the family, the government must lay an institutional framework for an ordered society based on equity, justice and freedom where security of lives and property will be guaranteed. Without good government, anarchy, fear and intimidation will continue to constrain our capacity to freely relate to one another and confront the challenges of developing Ogoniland.
When debates about our stunted development in Ogoniland is placed on a single variable like the government or family, we should realize that both the former and the latter operate within a geographical space and time. It is arguable that even the worst forms of government and governance, the interrelationship, interdependency and networking between individuals, families and society is inevitable to human survival and economic growth. Socialization of our society, basic education, virtue and moral upbringing may impact significantly on the level of development in any civilized society. As we continue to look upon leadership in terms of political office holders, we forget that politics is the mirror of the society.
Political office holders are recruited from family members within the society. A morally deficient society will throw up deficient political leaders and ineffective government. Politicians in Ogoni, as in some other parts of Nigeria, are like comedians who want to soothe the audience through temporal comical relief while the main problem remains unsolved. This is because most Ogoni people don't care about making sacrifices today for a better future. We prefer the intimidation of our neighbours to boost our ego; living a lavish and fake lifestyle of ostentation, pride, greed and avarice.
I was born in 1961, the year following our independence in oil-rich Dere community in present day Gokana local government, the heartland of Ogoni nation. As a young boy, I witnessed the bombing and destruction of the Bomu (Dere) flow station operated by then Shell BP. I also witnessed the horror of the Nigerian Civil War as my grand parents were terrified and hounded into exile as refugees. Our return home in 1970 was facilitated by the International Red Cross. It was during this period that the General Yakubu Gowon's policy of Reconciliation, Rehabilitation and Reconstruction (RRR) was implemented. Sadly, some of our leaders at various levels of the society conspired with the policy makers and the bureaucrats to subvert the process and the program failed to achieve the desired result.
The failure of the RRR policy was blamed on the military government, with the insinuation that a civil democratic government will solve all our problems and cure all the societal ills. For me, democracy is a process and not an event. It cures no problem of development. I heard my father complaining to a friend about his frustration to get some of our traditional rulers and leaders of thought to allow the huge compensation paid by Shell BP to be used to provide potable water and educational facilities for the Dere community but they preferred the tons of cash to be shared among some privileged membes of the community. I also witnessed, by the grace of God, most of these chiefs and leaders of thought languish in penury a few years later. This is the stack reality of our predicament to develop or make progress as a people.
Ogoni is in crisis, from the family to the larger society and leadership in all our social and political institutions. The truth, as you know, is often the first casualty in times of war, conflict or other internecine altercations. Those who try to uphold it are often branded as enemies of the people by a few vocal and powerful elites working for their selfish interests. The formation of the Movement for the Survival of Ogoni People (MOSOP) in 1988 was to address the apparent lack of focus and commitment by most of our community leaders to see the development of Ogoni in general as a major sacrifice without any option. The first shocker of my life as an elected councillor and vice chairman of the defunct Bori Local Government Council was the wrangling among elites in Ogoni when late Ken Saro-Wiwa was elected to lead our cultural assembly tagged Ogoni Central Union. The angst generated by the emergence of Saro-Wiwa against some of the Ogoni elites forced the change of the nomenclature of the organization to MOSOP, with Dr Garrick Leton as the consensus pioneer president and Saro-Wiwa as the spokesperson.
The anxiety generated by the emergence of leaders of the Ogoni Central Union and MOSOP even strengthened the enemies of the Ogoni people and frustrated our resolve to confront the challenges of development and progress in our homeland. This schism among the Ogoni elites further divided the Ogoni people and no one seems to think of Ogoni as a community of people, but will rather use any opportunity provided by the Ogoni platform for self aggrandizement and personal enrichment.
For Ogoniland to develop, all hands must be on deck. Progress and success must not be viewed from an individual level but should be seen as a collective effort, particularly those elected or appointed and vested with social capital to hold such office or position in trust for the Ogoni people. The people themselves must not encourage those in such position of public trust to accumulate wealth as some of our grand parents did during the 1970 oil blowout largesse that left their offsprings in abject poverty to this day. We must ensure that our children imbibe the right values and educate them beyond the formal classroom level. Our kids must be taught basic problem-solving skills of innovation, entrepreneurship, discipline, diligence and patience. We must inculcate realistic views of livelihood with a clear understanding that the major source of frustration comes from expectation.
As a people, can't we hold our community leaders and politicians accountable for the mismanagement of the huge oil spill payout in the seventies and other forms of government intervention that were placed under our care? Are we merely complaining and seeking for attention or relevance and acquiesce when we directly benefit from malfeasance? The hubris, greed and prejudice afflicting our people must be checked, our orientation towards life and one another must change; and our concept towards development as gift from outside must also change.
Development, economic and social progress is a deliberate and conscious human activity. It must be well planned and properly executed and sustained. We must realize that wealth is typically the result of savings and inheritance and can't be acquired or built overnight. We must also see human capital and wealth as a result of sound education, skill and talent. Trust which is essentially a social capital is lacking within our people, and can only be built through unity, strength, sincerity and quality of relationship among the elites in Ogoniland.
Our problem and solution is within us as individuals or groups congregating as a society. Indigenous contractors and service vendors must take responsibility and account for the unexecuted, abandoned and substandard contracts for the provision of some social amenities and critical infrastructure lacking in Ogoniland. Irate and restive youths demanding ransom or tribute before granting access to project sites must stop. Community leaders should be encouraged to demonise, stigmatise and shame any errant, deviant or anti-social behaviour that is not in sync with Ogoni values, culture and virtue. Community leaders must be courageous to question sources of overnight riches by disapproval or acceptance in the communities.
Hon. Mikko wrote in from PH.
Bernard Mikko
The Danger Of Cybernetics And Genetic Terrorism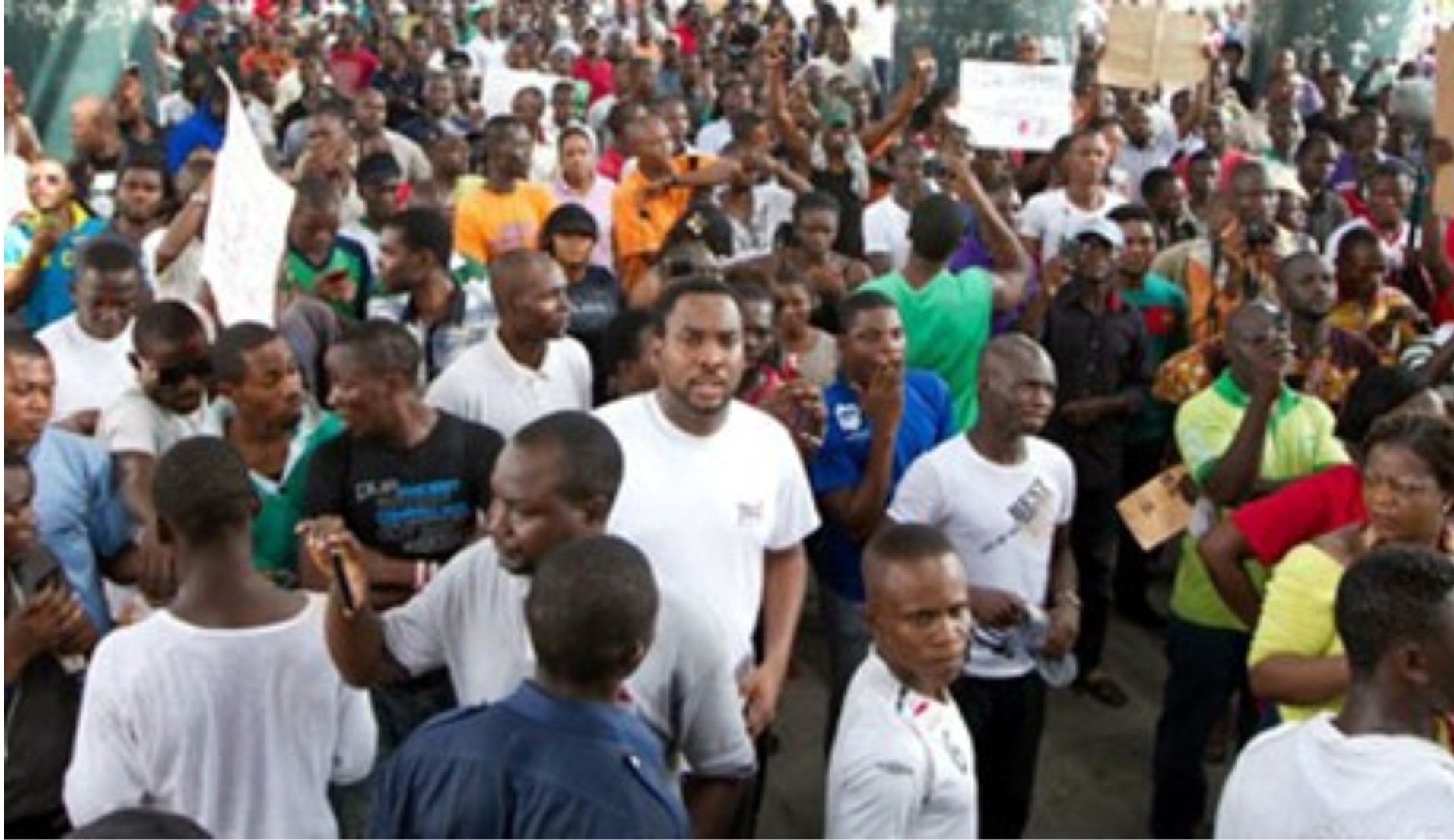 Cybernetics is the science of information codification, classification, communication and control in machines, chemical elements and biological species. In machines and electronic system the process is done through computer programming, while in biological species the process takes place through genetic modification and change in blood radiation. Studies and research in these fields are quite many, including what is known as DNA Mapping. (DNA means deoxyribonucleic-acid-as an abbreviation). This has to do with the classification of human blood groups and genotypes for the purposes of exploring the mechanism of heredity and the cycles of evolution of species.
Cybernetics and Cyber-crimes
Mendelism in cybernetics would be tedious to explain but it is an aspect of cybernetics which has to do with the modification and alteration of human consciousness and volition through a manipulation of the glands. Ordinarily, the nature of what we eat and drink, how we breathe and exercise the body, can affect our health and consciousness. Studies indicate, for instance, that the consumption of animal fats regularly, can dim and distort the quality of the blood and the kind of radiation it emits.
Research activities into various means of alteration of human genetic system rarely end with applying the results genetically but through electronic system too. This can be quite dangerous in a world where terrorism can take various forms, just like fraud. It is true that institutional or state-sponsored research projects would be done under strict control and taking security into consideration too.
Not everything which private researchers do can become public knowledge, including the process of testing and verifying results. Human beings who serve as guinea-pigs and whose participation in such projects may not be voluntary, can be exposed to some dangers. For example, there are hypnotists among various criminal groups who can make their victims do a number of things without their free will. Internet and other electronic media can be used in such diabolical and criminal activities. This cuts across nations and continents.
A number of youths who are mentally unstable currently got involved through the internet and cell phones with some cult groups operating in various countries. From giving away information about their blood status and other personal data some unsuspecting youths have been placed in conditions enabling them to receive strange instructions and communications from sources which they know nothing about. There is more to increasing cases of cultism and other aberrations among Nigerian youth than what we generally know. The major criminality in cyber engineering lies in teleguided modification of the human brain and cells through electronic contacts. The practice is widespread.
Cybernetics, Eugenics and Racism
After Charles Darwin published his book "The Origin of Species" (1859), there began many experiments in cloning and genetic engineering. Francis Galton, regarded as the "father " of I. Q. testing and the science of intelligence, wrote a book: "Hereditary Genius" (1869) and also founded the British Eugenic Society. The aim of the society was to "help nature along by determining who the intelligent and the unintelligent were, and by promoting the breeding of the former and the infertility of the latter."
Thus began the era of genetic terrorism with key emphasis on promoting the infertility and reduction of the population of unintelligent and inferior races and classes. One Arthur Jenson exposed the racial motives and contents of the Eugenic ideology, with another racist writer, Richard Hernnstein. Both of them had the audacity to assert that Blacks are an inferior genetic stock and that no legislation was necessary to seek to make them equal with the whites.
As criticisms over these assertions and racial insults mounted, research works on genetic modification went underground, with secret sponsorship. International "humanitarian" agencies were infiltrated for the purpose of implementing the eugenic ideology, the special emphasis on "helping" developing countries. Thus began a well-articulated program of one-sided and unfair exploitation of the poor, weak and "unintelligent" sections of the human stock.
We cannot wish away the sad effects of racial prejudices and stereotypes whereby various classes of people are associated with some peculiar and fixed behavioural patterns. More ludicrous in these stupid ideas is the association of intelligence, wealth and integrity with the elite; and crime, lechery and dishonesty as the preserve of the "agbero" class in human society.
Not too long ago in Nigeria there were some controversies over "Trovan" drugs and polio vaccine of which there were allegations of unwholesome intentions. Perhaps, unknown to them, drug manufacturers, vendors and international aid agencies can be infiltrated by secret agents for the purpose of contaminating drugs meant for certain countries with genetic modifying chemicals. Hitherto, there are a number of unanswered questions regarding the HIV/AIDS scourge, which has been described as "Artificially Induced Distortion of the genetic system". Concern about unchecked population explosion had resulted in suggestions to use genetic means, targeted at certain social classes by drug administration.
Cloning, Commercialism and Compromise
Cloning is an artificial process of producing exact copy of something or someone else, programmed and teleguided to function like a zombie. Through similar process, experiments in cloning and genetic modification have widened into power-politics, commercialism and blackmail. Power-controlling strategies include the cloning of cronies and agents who can be used to do some dirty and dangerous jobs and then abandoned or programmed to commit suicide thereafter.
Apart from the mechanism of genetic modification and alteration of blood radiation through the infusion of "occult blood", there are other ways of producing political clones for a fee. Through research and secret experiments the human brain has been abused in ways that are shocking and unbelievable.
Some money-bags and power-mongers hire, train and feed some macho-men with certain concoctions such that they become animal-like in behavior and thinking. Thus they become zombies rather than humans, with the purpose of serving their masters for security and other specific projects.
Studies in herbal pharmacology also aid in these practices, whereby people hired as domestic helps are fed by their masters or mistresses with certain herbs mixed in their food which eventually alter their behavior and mind-set. Not only house-helps but also people who fall foul to the law can, during their detention period, be fed with substances which alter their behavior and consciousness permanently after their ordeal.
Plea bargaining which is a common compromise strategy as well as blackmail are ready instruments of parallel terrorist measures. Thus political, business or economic power brokers produce their own clones in the form of cronies, private eyes, mercenaries, clowns or saboteurs who can terrorise opponents of their masters. Unfortunately there are some variations of clones who operate as servants of various religions, bringing discredit and dishonor to ecclesiastical institutions.
Cloning centres are deep waters and shark-infested. Many of the mindless clones and zombies rarely know the end-result of their assignments. Mass hysteria is used as a ready tool to enlist the services of those who can be swayed by pontification and indoctrination. Such zombie-like clones, with no personal conviction or moral scruples can carry out with glee and euphoria bombing and other terrorist acts. What we call brain-washing is in reality a programming process, the same way that de-radicalisation is de-programming.
Programming and program sponsorship in the cybernetic project are complex and dangerous issues to write about. The intention here is to warn the Nigerian public that the nation is coming under a siege through the instrumentality of internet technology coupled with dogmatic ideologies of various shades. Security agencies may not have all the answers or solve all the problems, neither is one raising any false alarm. The situation demands utmost vigilance and the ability to understand that all that glisters is not gold. Attention should be paid to what Nigerian youths engage in, home or abroad.
Dr. Amirize is a retired lecturer from the Rivers State University, Port Harcourt.
Bright Amirize