9th Senate: Okorocha's Name Missing
Just before Senators-elect prepared to elect the principal officers of their choice, yesterday, the former Governor of Imo, Rochas Okorocha's name was missing from the list of lawmakers-elect from the state.
This was revealed when the Clerk of the National Assembly, Mohammed Sani-Omolori, yesterday, read out the roll call of eligible senators-elect from all states and the FCT for the day's election in Abuja.
Okorocha, who got the court's nod as senator-elect for Imo West, is yet to be issued a certificate of return by the Independent National Electoral Commission (INEC).
Out of the three slots for senators from Imo, only senator-elect Ezenwa Onyewuchi (PDP) from Imo East was mentioned at the chamber.
The election of Mr Benjamin Uwajumogu for Imo North is yet to be determined.
Meanwhile, 107 out of the 109 senators-elect would be eligible to cast their votes using open secret balloting.
Senator-elect Yahaya Abdullahi (APC-Kebbi) had nominated senator-elect Ahmad Lawan (APC-Yobe) to run for the office of the senate president while senator-elect Solomon Adeola (APC-Lagos) seconded the motion.
In the same vein, senator-elect Ishiaku Cliff-Abo (PDP-Adamawa) nominated senator-elect Ali Ndume (APC-Borno) for the senate president's office and the motion was seconded by senator-elect Npigi Barinada (PDP-Rivers).
Both Lawan and Ndume accepted to run for the office.
The election, which is to be determined by a secret balloting, is ongoing.

COVID-19: PDP Group Accuses Fayemi Of Insincerity On Cash Transfers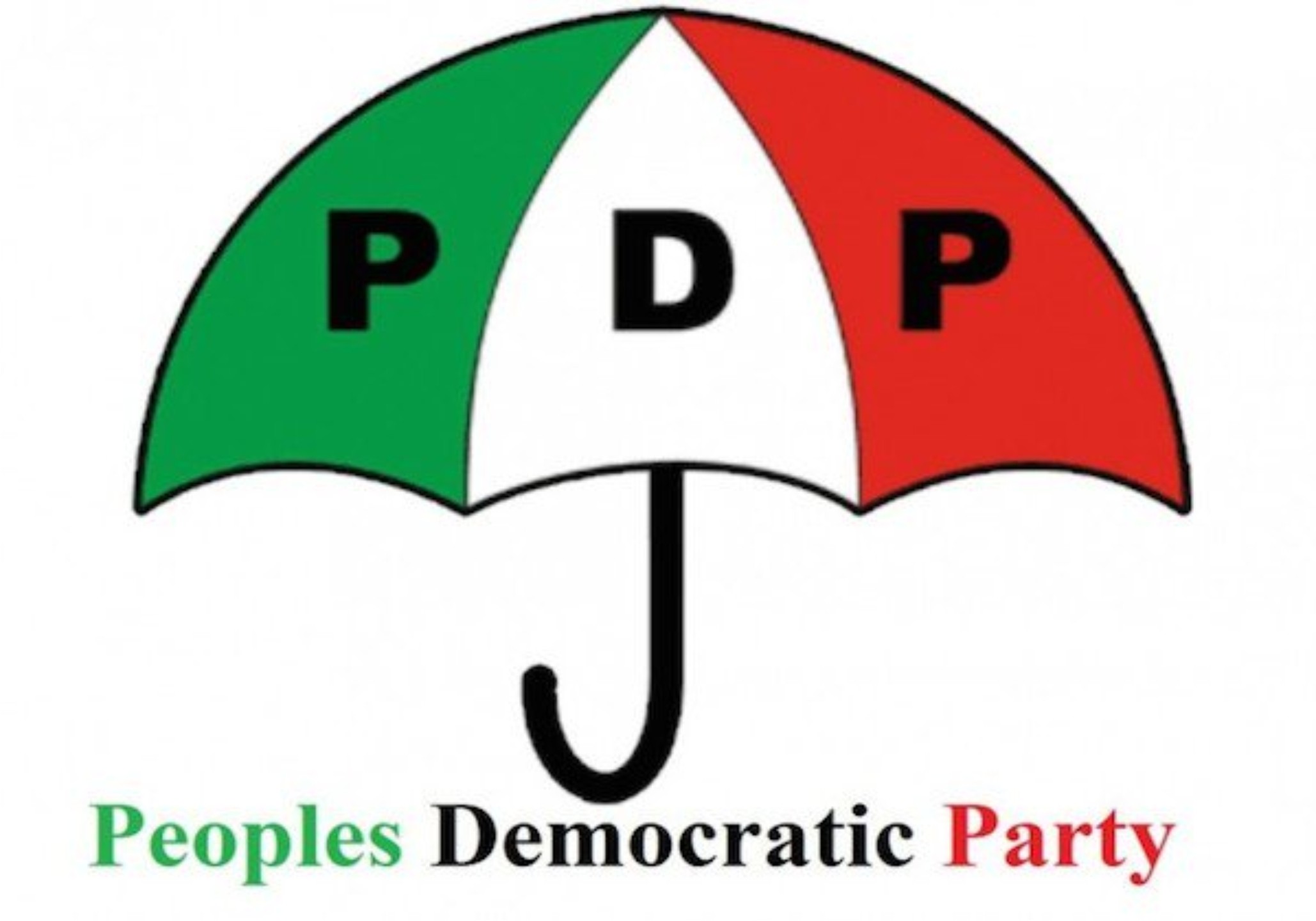 Ekiti State Chapter of the Peoples Democratic Party National New Media Group (PDP-NNMG), has faulted claims by the State Governor, Dr. Kayode Fayemi that 5,000 indigent citizens drawn from 16 council areas of Ekiti State received between N20,000 and N60,000 each on Tuesday, under the federal government Cash Transfer Scheme.
The group noted that; "Only spirits could have counted and distributed over N150 million cash to 5,000 people in Ekiti State in just one day.
"With what did they count over N150 million in one day? Even with three counting machines, N150 million cannot be counted in one day, not to talk of manual counting."
In a statement on Thursday by the PDP-NNMG Ekiti State Coordinator, Bola Agboola, it was fraudulent for any government to go about sharing cash to the tune of N60,000 to people.
He added that the claim that 5,000 people received between N20,000 and N60,000 each in Ekiti State cannot be substantiated by anyone. The statement read; "There are 177 wards in Ekiti State and with that figure of 5,000 that they gave; it implies that not less than 27 people got the money in each of the 177 wards.
"If we take a town like Igede Ekiti, Irepodun Ifelodun Local Government, for example, it will mean that 81 people got an average of N30,000 each, totaling N2.43 million. Is it possible for N2.43 million cash to enter Igede Ekiti in one day and the impact will not be felt in the whole town?
"Ado Ekiti, the State capital has 13 wards and if 27 people received an average of N30,000 cash in one day, it will translate to 351 people getting over N10.53 million in just one day. Even if the beneficiaries were only members of the All Progressives Congress (APC), the impact will still be visible.

Ekiti APC Youths Reject Olujimi's COVID-19 Relief Package
Some youths in the All Progressives Congress (APC) in Ekiti State, under the auspices of Ekiti APC Youths Congress (EAYC), have described the food items distributed as COVID-19 relief package by the Senator representing Ekiti South Senatorial district, Biodun Olujimi as Greek gift.
The APC youths said even though the Covid-19 pandemic is beyond partisanship, Senator Olujimi cannot be said to have in good conscience, taken food items to APC secretariats in Ekiti South without first distributing relief package to members of her own party, PDP.
According to a press release issued by the youths yesterday and jointly signed by Mr. Tope Ogunkuade and Comrade Tunji Adeleye, EAYC Convener and Secretary respectively, some leaders of the APC in the state, especially Governor Kayode Fayemi, will one day explain to the party members, especially those in Ekiti South how they traded Prince Adeyeye's mandate, sold it to Senator Olujimi and are now celebrating peanuts from her as relief package.
They said it was "an insult for someone who used her manipulative ways to snatch the Ekiti South Senatorial seat from the party's original winner, Prince Adedayo Adeyeye, to now turn around and be dropping food items at our party secretariats for distribution to our members".
The youths urged loyal members of the APC in Ekiti South to reject the food items brought to the party secretariats across the six local governments, noting that Prince Adeyeye would have gone beyond the miserable food items Senator Olujimi brought as Covid-19 relief package if he was still in the Senate.
The EAYC, which described the two APC House of Representatives members in the Ekiti South senatorial district, Hon Yemi Aderamodu and Hon Femi Bamisile as capable of assisting party members in the district, noted that Senator Olujimi will not be allowed to undermine them as she undermined Prince Adeyeye.

'Ondo Deserves Better Leadership Than It Is Getting Under Akeredolu'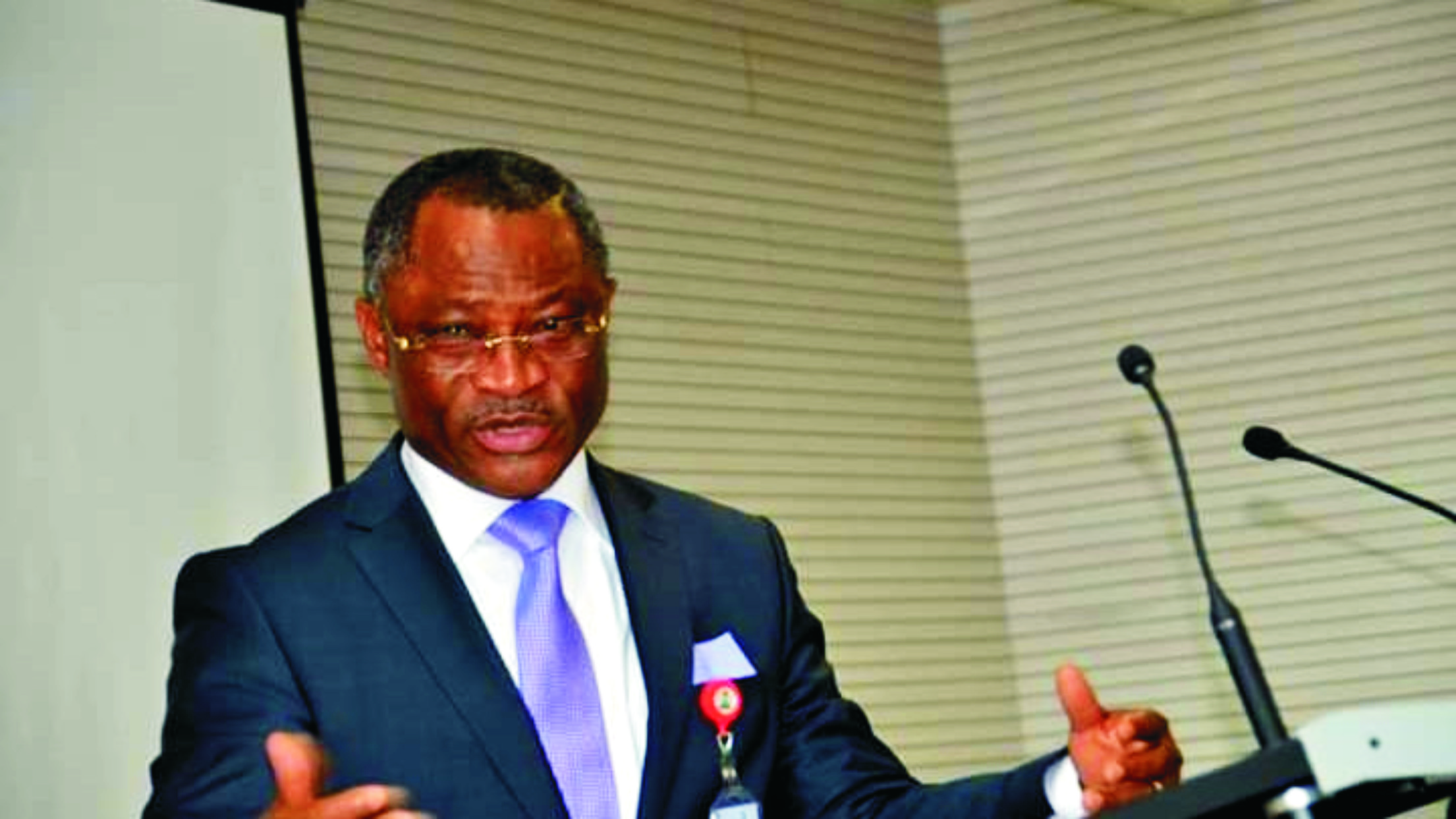 A chieftain of the All Progressives Congress (APC) Engr. Ifeoluwa Oyedele, yesterday said Ondo state deserves better leadership than it is currently getting under Governor Rotimi Akeredolu.
Speaking in an exclusive interview with our source, Oyedele, an associate of President Muhammadu Buhari who is the Executive Director, Engineering and Technical services of  Niger Delta Power Holding Company Limited (NDPHC) said Akeredolu may be trying but his best is not good enough for the state.
Oyedele, a frontline governorship aspirant of the party in the state for the October 10 governorship election also said Akeredolu had failed to use his position as governor to unite APC members in the state, a development that led to the party's lackluster performance in the 2019 general elections.
"If you are a man of excellence like some of us, you will understand that in Ondo state, we are not where we are supposed to be today.  If you are close to the grassroots, you will understand that there are lots of grumblings among our people, the general populace in Ondo on the performance of the governor.
"The rate of unemployment is very high, especially among the youths; it is about 50 per cent.  There is decadence in infrastructure and public utilities. You will not be comfortable with the fact that many of our schools don't have teachers and standard laboratories. Ninety-nine per cent of those schools don't even have standard IT centres.
"We are not developing sporting giants in Ondo state; we don't even have a stadium in the State.  Agriculture is falling in the state and it is not good for Ondo State to be number 19 on the table of ease of doing business", he said.