Towards Sustainable Environment
Humanity paused a while last Wednesday to commemorate this year's World Environment Day (WED). Observed since 1974, the United Nations (UN) specially set aside every June 5 annually to arouse and sensitize international public consciousness on environment-related issues that affect mankind.
Observed in 100 countries worldwide, the WED provides the necessary platform for environmental advocacy and the inevitable and paramount necessity to protect the environment.
The import of the event is largely to foster synergy at local, national and international levels toward ensuring sustainable environment for present and future generations.
In accordance with the UN declaration, a theme is usually chosen for each year to draw global attention to critical environment challenges and realities.
In other words, nothing else could be more apt and appropriate than this year's theme: "Air Pollution and the Environment". The theme, indeed, affects the global community as air pollution affects both developed and developing nations of the world, particularly developing countries such as Nigeria which is yet to take concrete and pro-active actions and policies aimed at mitigating the effects of air pollution on the citizenry.
More worrisome is the case of Niger Delta region, especially Rivers State, where the issue of soot has ravaped the environment in the past few years, resulting mainly from hydro-carbon activities of oil and gas companies but later worsened by illegal refining otherwise called "Kpo-fire" in local parlance.
With the attendant effects on human health notably cancer, lungs, skin related ailments, among other hazards, government, especially at the federal level, appears not to muster enough political will to squarely address the soot challenge ravaging Rivers State and beyond.
The much-desired synergy between federal, state and local government authorities to address the soot challenge, from all indications, is just not there.
It is pertinent to underscore the fact that man depends on his environment to live and should he ignore nature, it is at his peril. The inevitability for mankind, therefore, is to protect and preserve his environment.
Essentially, the eco-system-water including, plants and other creatures of nature, exists to protect and sustain man. Thus, a responsible exploitation and preservation of these natural endowments remains the sine-qua-non for man's continuous existence.
Regrettably, man's actions on another earth appear to care less for his environment but rather tend to suit his immediate gains without due regard for its long-term effects on humanity. This is not the path to follow!
Quite frankly, governments at all levels, ostensibly lack the willpower to tackle environmental issues squarely. Gas flaring, domestic bush burning and industrial waste disposal, soot, Ogoni clean-up and even Niger Delta environment remediation are among critical challenges begging for proactive measures.
Over the centuries, studies have shown that man has looked only at himself alone, recognized only the human community and exploited everything around him to serve only community, all at the detriment of his environment. Researches, however, have since shown that human community cannot stand or be sustained in without sustainable environment.
The Tide is, indeed, saddened by the fact that all laws and timelines set by the federal government to stop gas flaring, which is a major cause of air pollution, have been flagrantly disobeyed by the oil and gas companies with little or no sanctions against the culprits or erring companies.
This year's WED theme, therefore, provides another ample opportunity to remind the Muhammadu Buhari administration that the time to put a final stop to gas flaring is now.
Last week, while deliberating on matters of urgent national importance, the Federal House of Representatives passed a motion suspending a proposed exercise by the Nigerian Army tagged, Operation Positive Identification, OPI.
The exercise which was billed to last between November 1 to December 23, 2019 would require Nigerians to move about with means of identification. According to the Army, the operation would enable them profile Nigerians and identify genuine citizens from aliens, bandits, insurgents, kidnappers and other criminals.
But the Reps members, while unanimously voting against the operation said that the planned exercise was unconstitutional and against the natural rights of Nigerians to free movement.
Also, on Tuesday, Justice Rilwanu Aikawa of Federal High Court, Lagos ordered the Nigerian Army and its Chief of Army Staff (COAS) to suspend the operation, which had already commenced on the first day of the month.
According to Mr. Femi Falana (SAN), who brought the matter before the court, the operation violates his right and that of other Nigerian citizens to liberty, "as encapsulated in Section 35 of the Constitution of the Federal Republic of Nigeria, 1999, as amended and Article 6 of the African Charter on Human and Peoples Rights (Ratification and Enforcement) Act, (Cap A10) Laws of Federation of Nigeria, 2004".
The Tide cannot agree more with the Federal House of Representatives, Justice Aikawa, Mr Falana and indeed many other concerned but silent Nigerians, who would be put through untold hardship if the operation was allowed to live through its schedule.
No matter what may have informed the exercise or the objectives the propounders had hoped to achieve, allowing OPI to be carried out nationwide by the Army would have wrought more agony, tears and complaints on Nigerians.
We think that, apart from being unconstitutional, the Army by their training and operations are not equipped for this kind of operation that is supposed to be civil in nature. It is really undemocratic to over expose the Army to the civilian populace, especially, when there is no war.
It is worrisome that the Federal Government under President Muhammadu Buhari appears to be over-labouring the military with extra responsibilities, most of which are civil in nature, when there are other agencies of government, that should naturally be saddled with such responsibilities. The Army has its roles and responsibilities clearly stated in the Constitution of the country, which mandates them to protect and defend the territorial sovereignty of the nation from external threats and insurrection.
While we are not against the military adopting any measure or tactic, including OPI to check and quell banditry, insurrection and Boko Haram menace, particularly in the North-East and North-West of the country, extending it to all parts of the nation at this time is uncalled for.
Infact, we see OPI as mooted by its sponsors as a high level scam, a kite flown by some highly placed individuals in the corridors of power to rip off the nation, even as it groans under the weight of scarce resources. Therefore, no effort should be spared to discourage and nip the illegality in the bud.
If we must embark on an exercise to profile and identify Nigerians and residents, we believe that the Nigerian Immigration Service, NIS, the Nigerian Police Force, NPF, the Department of State Services DSS and Nigeria Security and Civil Defence Corps, NSCDC are better equipped for the job. The military, we think, should be left to concern themselves with their constitutional duties, particularly, that of checking external aggression against Nigeria.
Apart from being unconstitutional and uncalled for, OPI across the country at this time will not only exacerbate the existing tension and frustrations in Nigeria, the citizens would be downgraded. The country will be militarised while the international community will also view us as an unsecured nation that is not worthy for investment.
That most Nigerians have either rejected or spoken against OPI at the scale that was put forward by the Army shows that it is not in the interest of the people. Moreso, the fact that sources within the military a few days ago recanted on the OPI and denied ownership of the operation suggests that the operation should be treated with suspicion.
That is why we expect the Presidency to pull the plug on the operation, while the Federal High Court and the National Assembly go beyond suspension of the exercise and cancel it outrightly.
Social Media Reform: Good, But…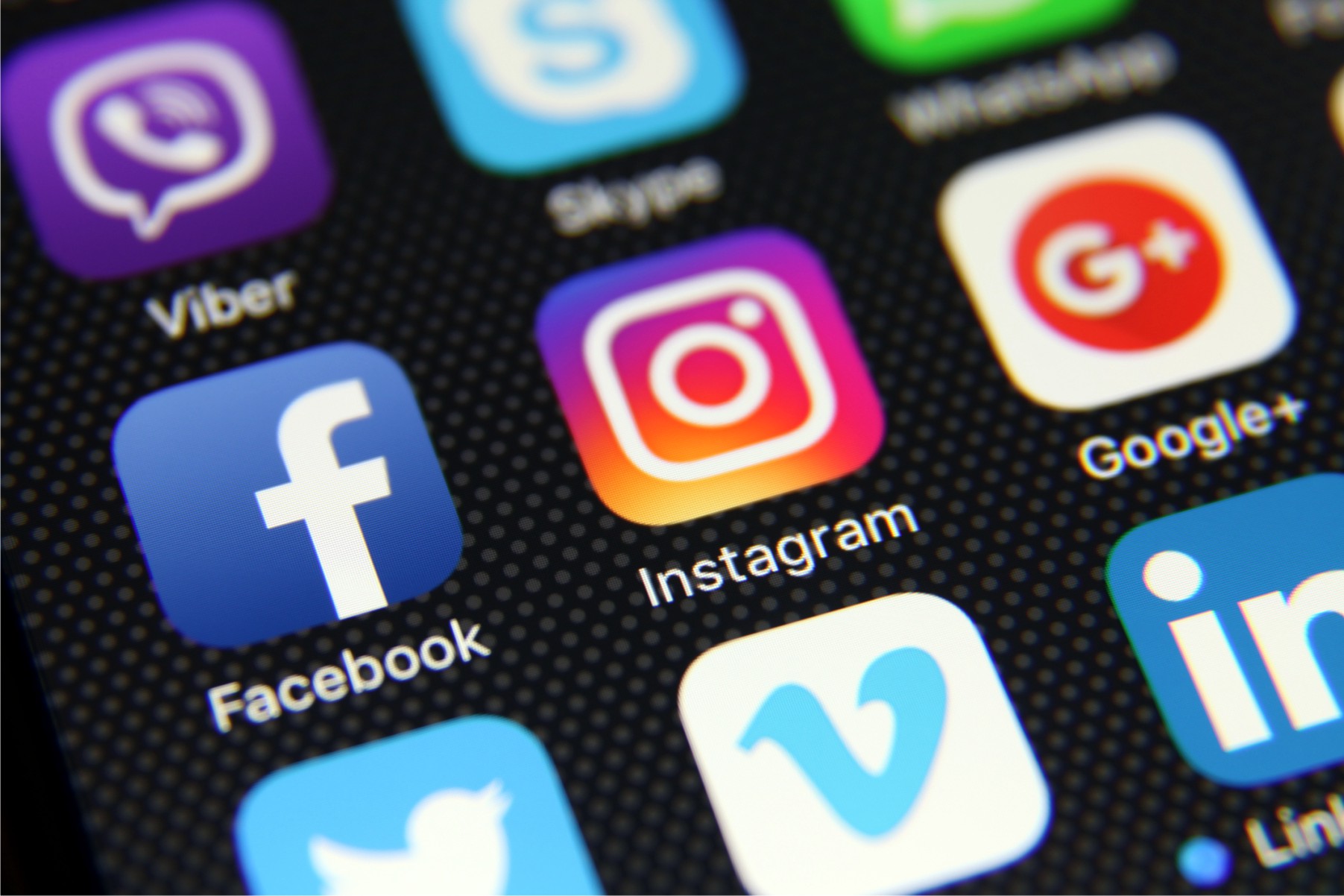 Last week, the Federal Government disclosed its plan to police the cyberspace and inject sanity into the social media. Apparently ruffled by the avalanche of fake news, hate speech and other divisive stuff that traffic daily on social media platforms, the government said it can no longer sit by and watch promoters of fake news and hate speeches tear the fabrics of the society apart.
The Minister of Information and Culture, Alhaji Lai Mohammed, at a press conference in Abuja, last Tuesday, said, "We cannot allow fake news and hate speech to become free speech because the Siamese twins of evil are capable of inflicting untold damage on our democracy and are threatening our national unity. They represent a clear and imminent danger to our survival as a nation." He, however, allayed fears of using the reform to muzzle the media or stifle free speech.
The minister was only echoing or amplifying what President Muhammadu Buhari had said in his Independence Day broadcast that "Whilst we uphold the constitutional rights of our people to freedom of expression and association, where the purported exercise of these rights infringes on the rights of other citizens or threatens to undermine our national security, we will take firm and decisive action."
This is not the first time the Federal Government will be raising concerns over contents on social media. A year ago, precisely on July 11, 2018, the Federal Government launched the "National Campaign Against Fake News and Hate Speech."
The Information and Culture Minister also recently set up a committee on the implementation of the recommendations that were approved by the President to inject sanity into the nation's broadcast industry, following the alleged breach of professional conduct by some broadcast stations before and during the last general elections.
Notwithstanding that the government's latest move has attracted a red flag from some stakeholders, including the Nigeria Union of Journalists (NUJ) who question the propriety of such plan, The Tide welcomes any reform to sanitise the social media in view of their abuse.
While we appreciate the genuine concern of many Nigerians that the Federal Government's plan has the potential of muzzling  the media and stifling free speech, we are also concerned about the abuse the social media has been subjected to in recent times.
We are also not oblivious of the fact that social media has radically transformed the world and made it more interesting and exciting. Information now travels faster and easier while genuine business transactions are also promoted and made easier through the medium for a vast global market. The cyberspace also gives everyone a voice to be heard and affords the people the right of immediate reply unlike the conventional media. But that is where the gains stop.
Researches have shown that fake news diffuse significantly farther, faster, deeper and more broadly than the truth in all categories and the effects in most cases have fatal consequences.
According to a research led by Sinan Aral of the Massachusetts Institute of Technology, it takes the real news about six times long of what it takes fake news to reach 1,500 people.
We agree with the Information and Culture Minister that hate debate on social media is adding fuel to some low intensity fire and,  if not checked, would consume the nation. Indeed, there have been many posts and videos on the cyberspace purporting to be true, but later turned out to be a hoax after verification.
President Buhari was a victim of such social media malady recently when promoters of fake news went out with reports purporting that the president wanted to take his Minister of Humanitarian Affairs, Disaster Management and Social Development, Mrs Sadiya Umar Faruk, for a second wife.
Another horrible example was a viral video of a building belching flames that was purported to be the Nigerian Mission torched in the thick of recent xenophobic attacks in South Africa. The building, upon fact checking, turned out to be a factory that was earlier gutted by fire in Bangladesh.
Unlike the conventional media which has a gatekeeper mechanism and  is guided by rules and regulations, the social media is free-for-all with all forms of junks. Sadly, promoters of fake news and hate speech on social media platforms usually get away with it since there is no conventional means to either track them down or censor their messages. This, therefore, necessitates the regulation of the social media.
We believe that tightening the noose on the unlimited madness that often trends on social media will sanitise the cyberspace that is currently getting out of control.
In doing this, however, the government must be conscious of the fundamental human rights of the citizenry. The procedure to combat extremism in the cyberspace must not only conform with international best practices but must not also be a bait to circumscribe the civil space. It must not be targeted at stifling the views of the opposition or witch-hunting real and perceived enemies of the state.
In order to avoid the misuse of such reform and to gain the confidence of many Nigerians, especially pundits, we recommend that a council of tested and seasoned professionals like the Nigeria Press Council (NPC) be put in place to try vendors of fake news and hate speech.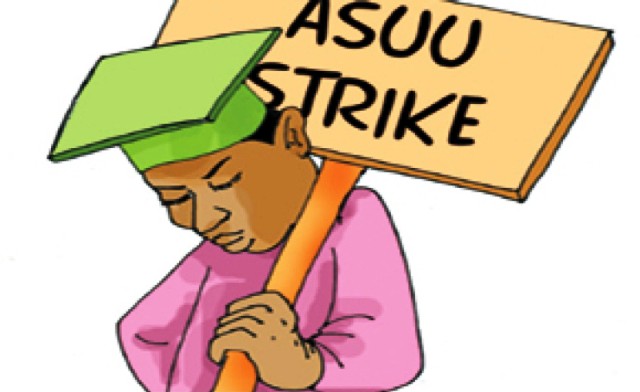 Penultimate Sunday, the Academic Staff Union of Universities (ASUU) threatened to call its members out on industrial action if the Federal Government failed to rescind its decision to stop salaries of any erring Ministry, Department or Agency (MDA) that does not comply with President Muhammadu Buhari's directive to enroll into the Integrated Payroll and Personnel Information System (IPPIS) by end of October, 2019.
The union described the directive, as it affects universities, as "illegal, unconstitutional and fraudulent".
While rejecting the government's stance at a press conference, ASUU Coordinator, Ibadan Zone, Dr Ade Adejumo, in company of other officers, claimed that the government's position violated extant laws, statutes, and regulations establishing and guiding the universities as well as subsisting agreements between ASUU and the government since 1992.
They specifically alleged violations of Section 2A (a) of Universities Miscellaneous Provisions (Amendment) Act 2003 which reviewed the 1992 Act; and the ASUU-FGN Agreements of 1992, 2001, and 2009; and claimed that IPPIS, if implemented in the universities without adjusting the platform, would undermine the system's financial autonomy and independence.
According to ASUU, "IPPIS is too rigid a platform that discountenances the peculiarities of the university system in the sacred areas of replacement or recruitment of academics, mobility of academic staff for visiting, adjunct, part-time, and sabbatical offers", and further listed the 70 years retirement age of lecturers which is above the 60 years for normal civil servants and Earned Academic Allowances as some of the issues in dispute.
The Tide completely disagrees with ASUU's argument on IPPIS. In fact, the union's peculiarities are in a way different from those of MDAs such as the Central Bank of Nigeria (CBN), military, police, para-military agencies, Nigerian National Petroleum Corporation (NNPC), Federal Inland Revenue Service (FIRS), among others, with the Constitution and special laws providing for their autonomy, which had since enrolled into IPPIS.
We are, indeed, aware that IPPIS, a World Bank recommended tool, took off in 2007 with key goals to ensure effective and efficient management of Federal Government staff records; timely and accurate payment of salaries and wages of employees; deduction of taxes and other third-party dues, remittance of payroll deductions to third parties; and the enrolment of employees into IPPIS database; in addition to helping government in development planning; management of payroll budget and appropriate control of personnel cost.
Its features include the Treasury Single Account (TSA), Presidential Initiative on Continuous Audit (PICA), Contributory Pension Scheme (CPS), among others.
We reckon that the first phase of implementation of TSA in 217 MDAs in 2012 helped government save about N500 billion, thus, encouraging its implementation across board. And between 2015 and July, 2019, about N10 trillion has been saved through the blockage of leakages in government finances; more than 20, 000 unnecessary bank accounts operated by MDAs closed; over N45 billion in monthly interest on borrowings from banks saved; and about N50 billion revenue stranded in different accounts mopped up.
Also, CPS has reformed pension administration and made it more transparent and efficient, with over N5 trillion in capital base.
We are surprised that ASUU, which had hitherto bandied itself as an advocate for good governance, transparency and accountability in the management of public funds, is kicking against a system designed to guarantee just that. We like to remind ASUU that even at state levels, most governments across the country have been conducting biometric exercises since 2007; and between 2015 and now, some governors have implemented more than three biometric exercises for all government workers, including academic staff of state universities to facilitate a state-wide database of government workers for effective budgeting and development planning. And we are not aware that such biometric exercises have affected their ability to receive salaries, Earned Academic Allowances, or access to retirement benefits, among others.
Perhaps, ASUU should know that the government needs to have a database of all its employees for adequate budgeting and future development plans, including infrastructure projects across the education sector, the universities inclusive.
ASUU should also know that for government to guarantee regular flow of funds and adequate personnel management while at the same time meeting other ancillary commitments, it needs to have a clear understanding of what is on the ground, challenges facing them and prospects, going forward. IPPIS provides the launch pad for that while checking corruption and sharp practices in the system.
This is why we consider as baseless ASUU President, Prof Biodun Ogunyemi's claim during a meeting with the Senate President, Dr Ahmad Lawan, last Friday, that the introduction of IPPIS is not backed by law, just as its introduction into federal universities will only compound the problem of regular flow of fund and personnel management.
If ASUU believes that IPPIS' "objectives include centralisation of payroll systems of the government, facilitating easy storage, updating and retrieval of personnel records for administrative purposes and pension processing", then, it should have no problem with the initiative.
We, therefore, advise ASUU to be wise and heed the Senate President's suggestions that "We are all in this together, and we believe that the Nigerian education sector, especially the tertiary, needs serious support… When you say government will fund universities, government will have to check how these funds are utilised but then, there have to be a mutual understanding that when they provide funds, the funds are properly channelled and the tertiary institutions can account for the funds."
For us, IPPIS provides that meeting point! This is why we say 'No' to another ASUU strike this time around, and urge it not to walk back its suspension of any industrial action over IPPIS.