Jimmy Kéebée: The soccer hero turned pro poker player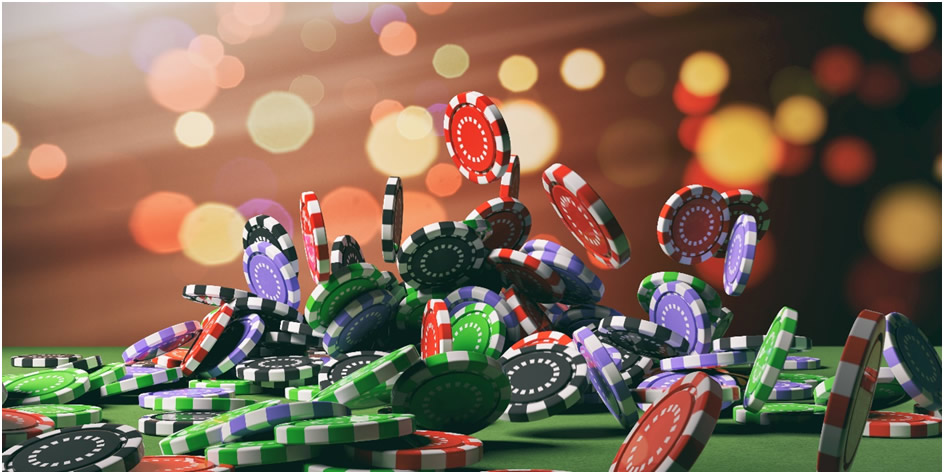 So, you've had a successful career playing professional soccer and the time comes for you to hang up your boots and try a new venture. Naturally, most retired sports stars usually go into a coaching or a media role for their respective trade but not if you're Jimmy Kébé. The ex-soccer hero has taken a more unusual path since quitting the game in 2016; he is now a pro poker player.
The seemingly unfamiliar choice of career has certainly raised a few eyebrows in England, where he was a huge hit for Championship side Reading FC, but Kébé is no different from the rest of us and can't resist a game or two. After all, that is how he goes about making his living after retirement and who knows, you might even square up against Kébé in a game of Texas Hold'em right here –https://poker.paddypower.com/poker-school/texas-holdem/.
'Lucky I had poker'
"Poker is different from football," Kébé told Planet Football. "When you are in sport and you play your best, usually you win, but in poker there's still luck so you can play your best and still lose."
Kébé will be fondly remembered by the Royals faithful after serving them well for seven seasons, but not so much by the Crystal Palace and Leeds United supporters, who barely saw Kébé in action owing to his injury problems when he represented them.
It was those niggling injury concerns that eventually forced Kébé into an earlier retirement than planned, but he already had an ace up his sleeve in terms of a new career path.
"I knew the end of my career was coming," he says.
"I didn't really play much in England after Reading. There was a bit at Leeds and at Crystal Palace, but I got injuries, and when you get injuries later in your career is difficult.
"I'm lucky I found… well, I didn't find poker because I was already playing, but I am lucky I had poker. [When you retire] you lose the routine and need something else, and a lot of footballers have found it difficult after they retire if they don't have something."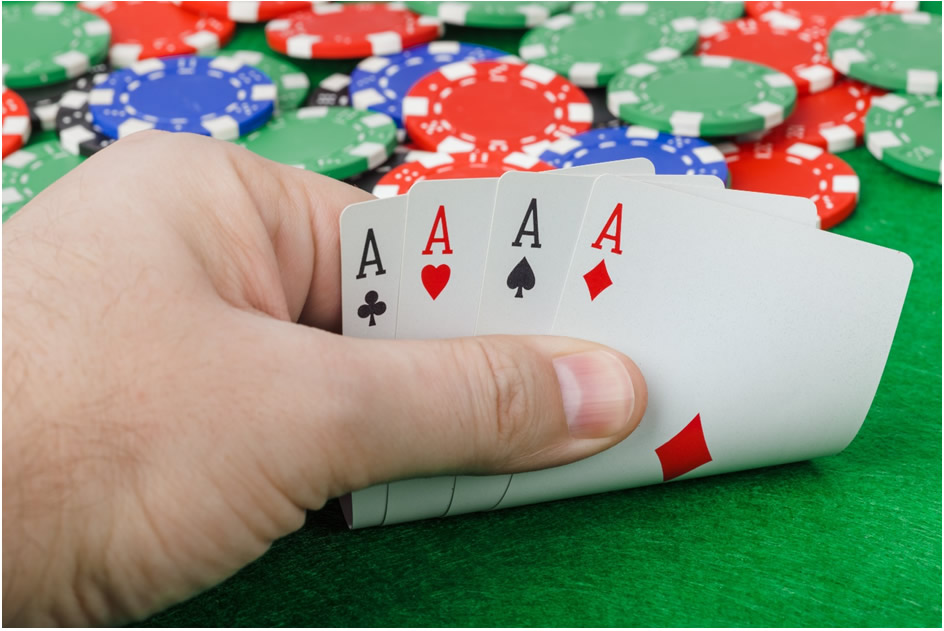 Career to date
Kébé is still a relative newbie to the professional poker circuit, and his GPI (Global Poker Index) ranking of 565 suggests that but he has his best years ahead of him to hone his skills.Kébé has been playing professionally since 2014, when he was still technically a soccer player, and he hasn't done too badly in terms of overall earnings.
At the time of writing, Kébé has accumulated just over $290k in career winnings and earlier this year, celebrated his highest tournament finish (2nd, WSOP International Circuit, Marrakech)which also meant his biggest pay out ($99,960).
Kébé has played in a whole host of different tournaments during his tenure as a pro, these include: The Italian Poker Open, WTP Barcelona, European Poker Tour, WTP DeepStacks and the World Series of Poker to name but a few.
It's fair to say that Kébé is making quite the impression on the poker circuit, as 2018 and 2019 have proven his most fruitful years in terms of earnings. The former Mali international will certainly be looking to continue his strong form and really carve a successful career in the game he loves most, poker.
Profitable online betting with professionals
Thanks to the unique feature of online betting https://1xbet.com, you can now convert your knowledge in the field of sports into a worthy reward. Today, the French championship is in full swing, and who can make forecasts for events from it in full.
PSG managed to strengthen their ranks this summer, making itself the main contender for gold medals in League 1 once again. Ander Herrera, Diallo, Sergio Rico, Keylor Navas, Mauro Icardi – this is not a complete list of those players who joined the roster of the current champion France.
Another transfer achievement of the Parisians is the preservation of Neymar in the ranks of the team.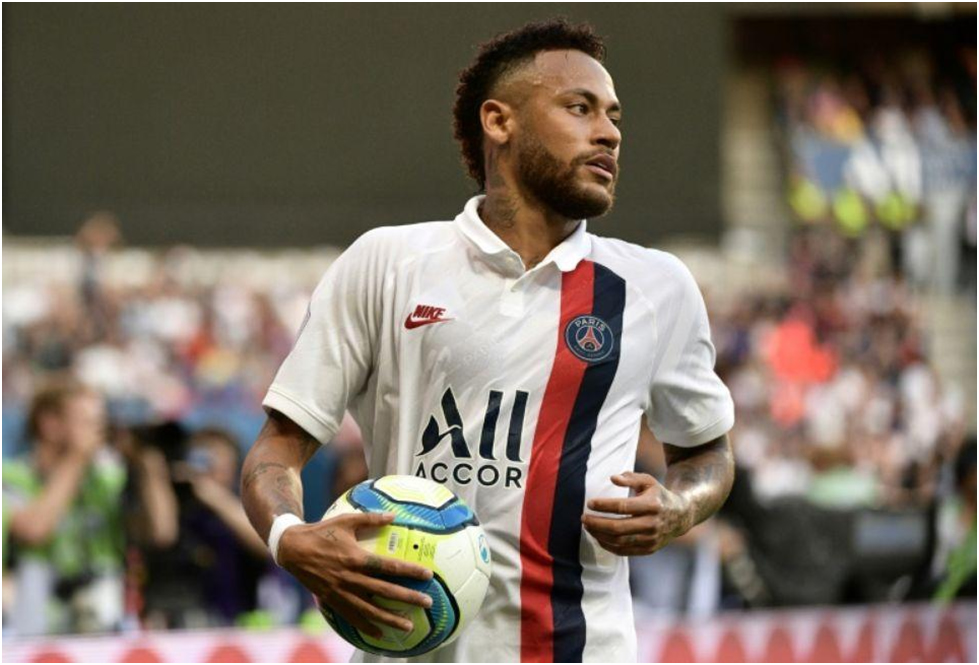 All summer, the Brazilian has been hunted by the main grandees of European football:
However, the requirements of the club were so high that none of the potential buyers gave away such an amount for Neymar. Moreover, the Brazilian was injured during the summer, and it was unknown in what condition he would return to the field. The saga with the transfer of Neymar was so loud that the bookmakers even opened online betting on where he would continue his career.
Remaining in the PSG, the Brazilian quickly came to his senses and scored in the first match after returning to the field. This once again demonstrates his level. However, the triumphs in the domestic arena are not quite what the club's management is counting on, because its main goal is a successful performance in the international arena.
You can follow the games of the Parisians and their rivals thanks to the live football stream on 1xBet. Here you have access to matches of all tournaments.
PSG achievements in Liga 1 France
In the national championship, the team of Tuchel started quite confidently. It was not without loss of points, but the main competitors have even more obvious problems, which should help PSG once again win the league title. Information on Liga 1 France www.1xbet.com and all the games held within it is presented on the reliable bookmaker website.
Now, PSG has such a level of competition that at least 2 performers apply for each position on the field. A well organized transfer campaign has strengthened the already excellent lineup of the Parisians.
Last season, by the middle of the championship, it became obvious that in Liga 1 France they would have no competitors. Let's see how fate will turn out this time. It is possible that the performance in the Champions League will also take away a lot of strength from Tuchel's players, which will be a chance for their rivals. But whether they will be able to maintain the pace set by PSG, we can find out only at a long and intense tournament distance.
FOX9JA Investigates The Nigerian Casino Market And Shows Where The Money Is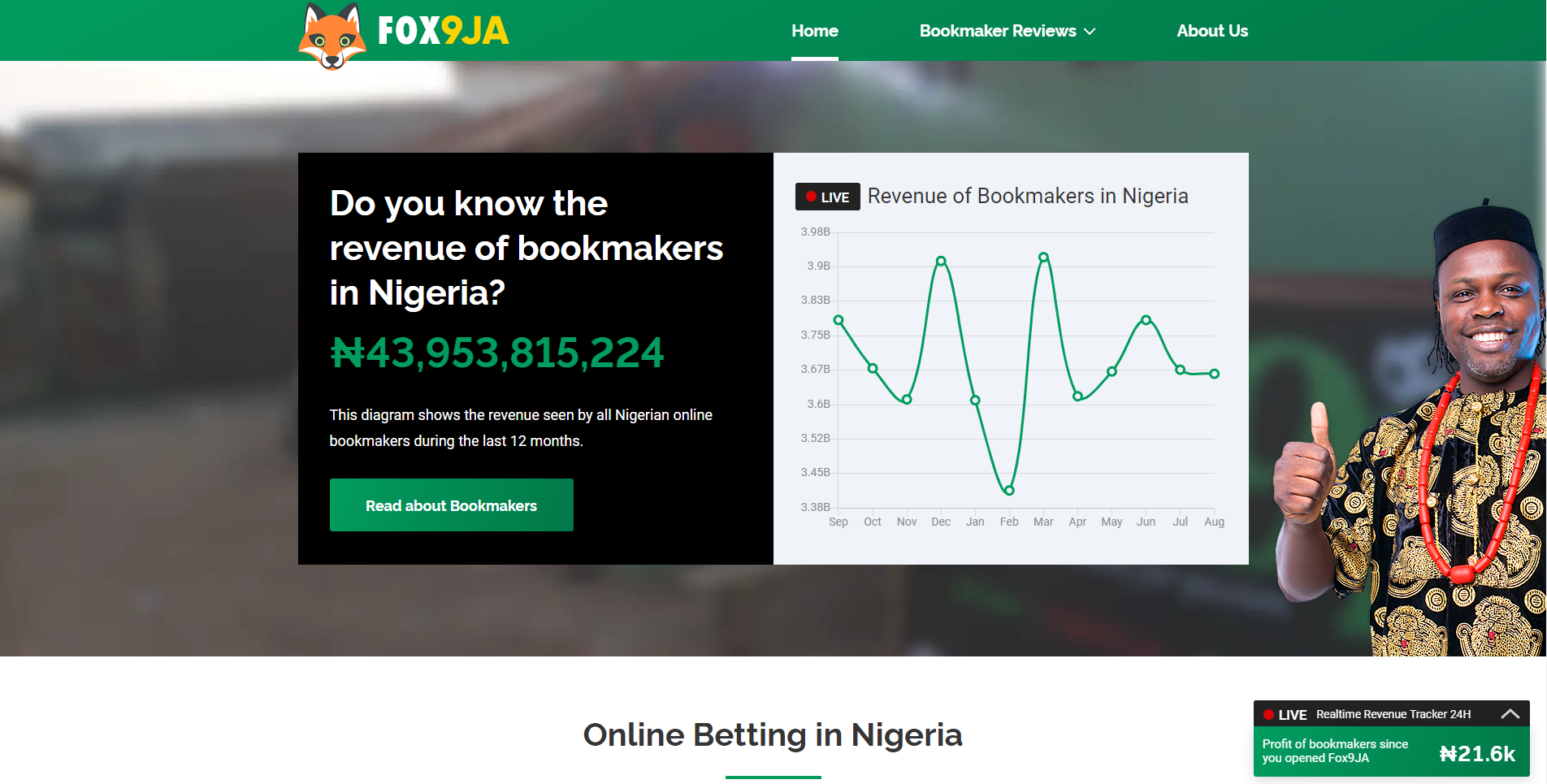 FOX9JA, a new website, has been launched to open up the Nigerian online betting market to public scrutiny and demonstrate the money involved in these operations, company officials said yesterday.
"There is a lot of gambling in Nigeria today," said Habib Adeyemi president of FOX9JA. "It is such a popular pastime. But we found that people do not realize just how much money is floating around in the betting market. We want to open that up and let the casinos starting from Bet9ja become accountable."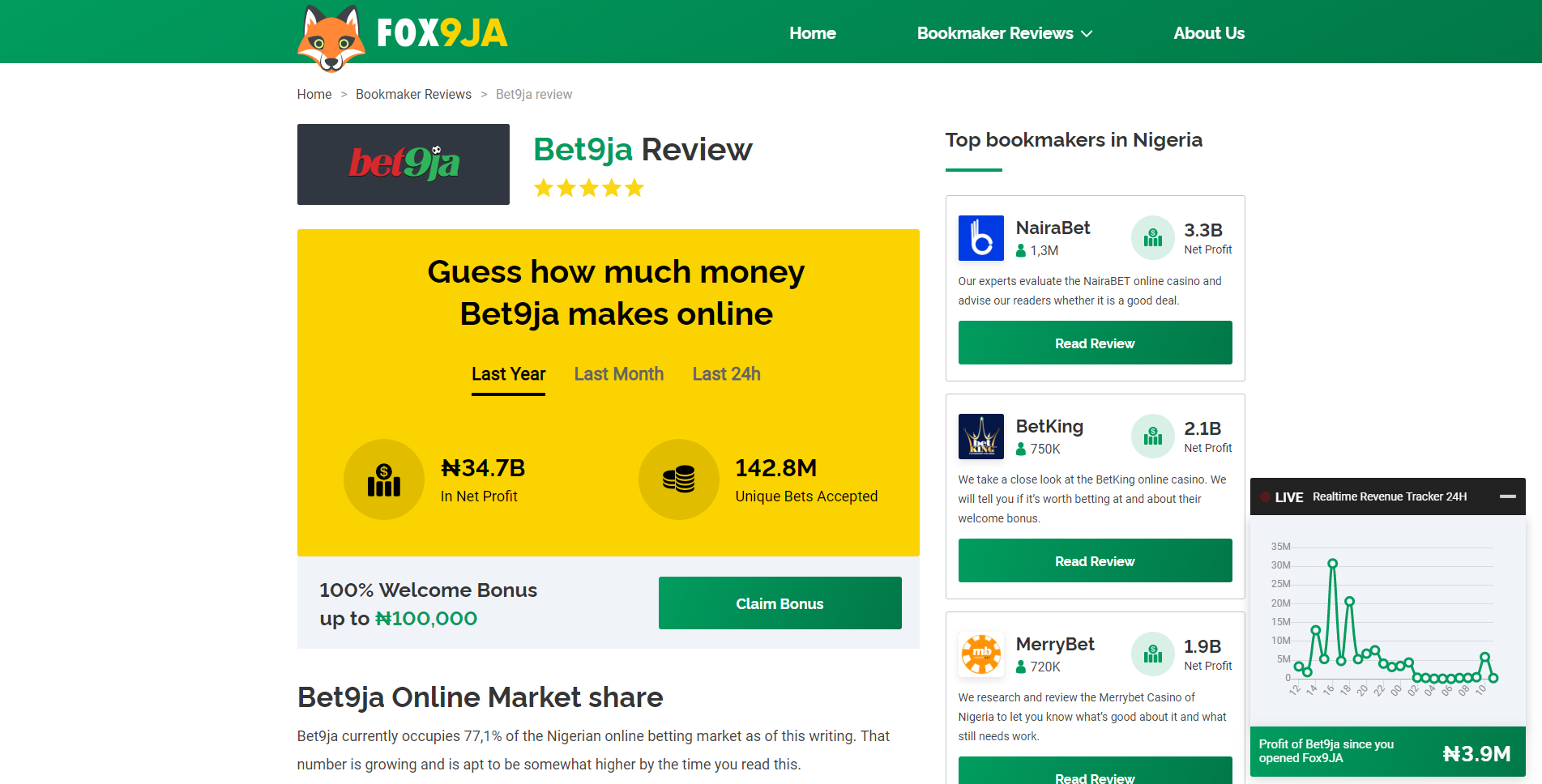 Online bet shops are growing in Nigeria, and most people don't necessarily understand how big they are becoming or what their level of influence is, Adeyemi said. This can lead to trouble down the line.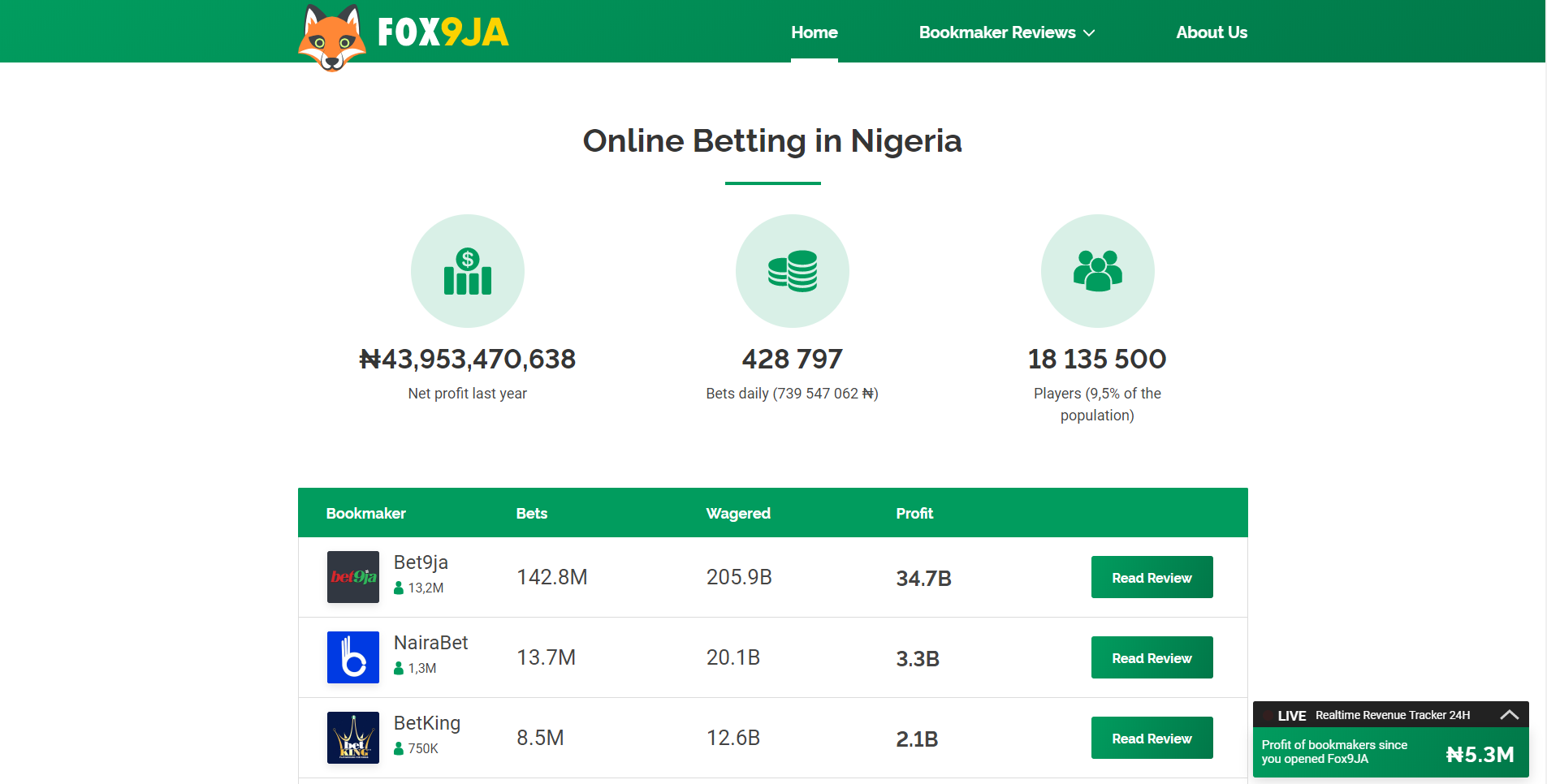 "Whenever an industry becomes as big as online gambling is in Nigeria, it can start to have an effect on local politics," Adeyemi said. "And this trend can become quite disturbing as time goes on. We want to let people know exactly how much money is being wagered, and where that money is going."
FOX9JA has set up a system for investigating all of the various betting houses that operate online in Nigeria. It then breaks down this information into the percentage of the market each one has, and the individual profits each one makes.
"The people of Nigeria are constantly bombarded with ads for various gambling sites," he said. "They may not know which sites are large or small, and which sites have a good reputation. We do all of the research for them, and we report the information in an easy to follow way that we think will be quite eye-opening for the average Nigerian player."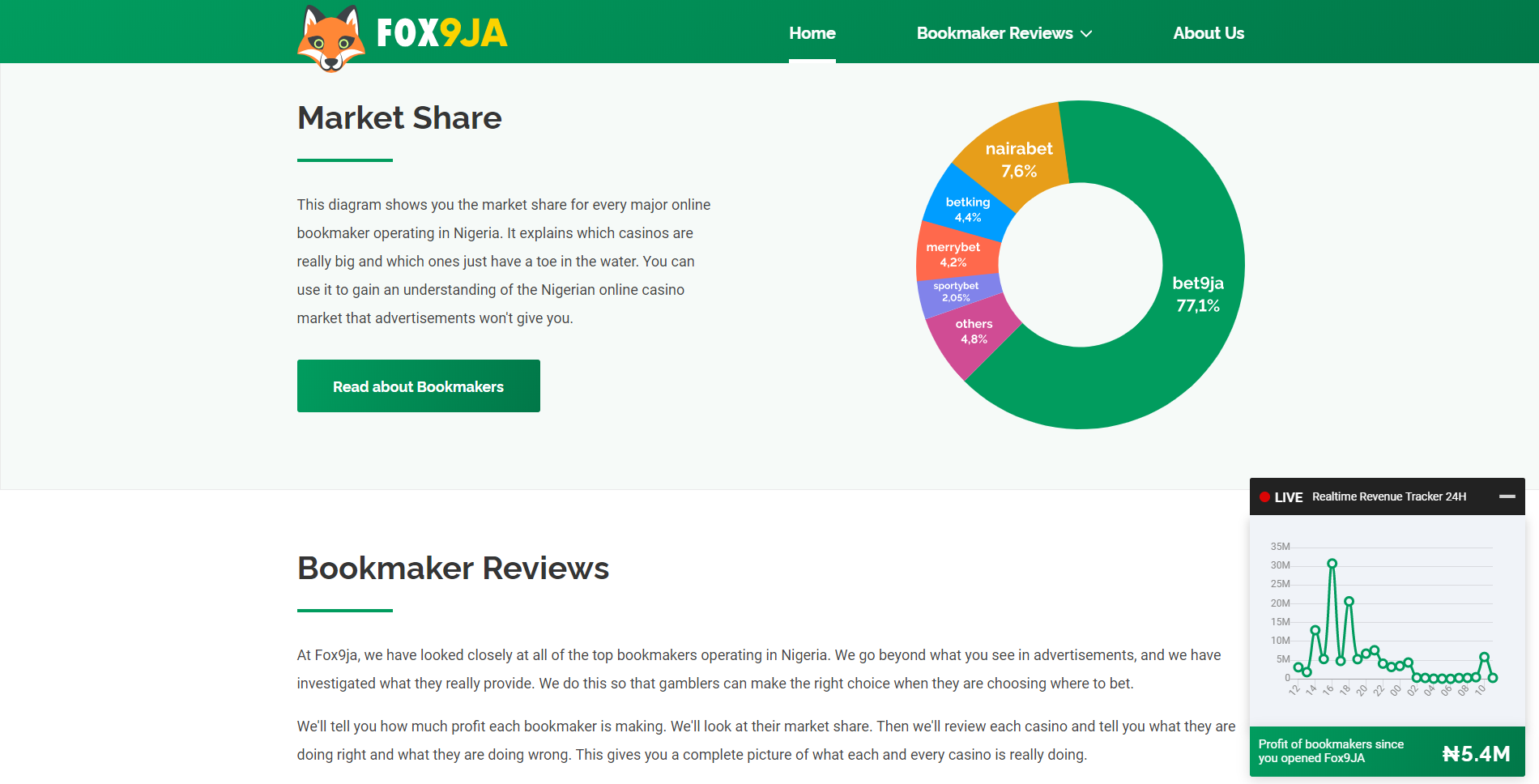 The site also details the various bonuses that each casino uses to lure players in, and explains how these offers really work.
"We think people will be quite surprised at the differences in welcome offers offered by the various casinos," he said. "Some of them are quite good. But others have odd strings attached that make them much less attractive. We want to let Nigerians know the good, the bad and the ugly."
FOX9JA plans to update its site continuously as the betting market in Nigeria changes.
"When this much money is involved, the status of the industry does not stay the same for long," he said. "Big players become bigger and push the smaller players out of the market. We want to make sure that Nigerian bettors know as much as possible."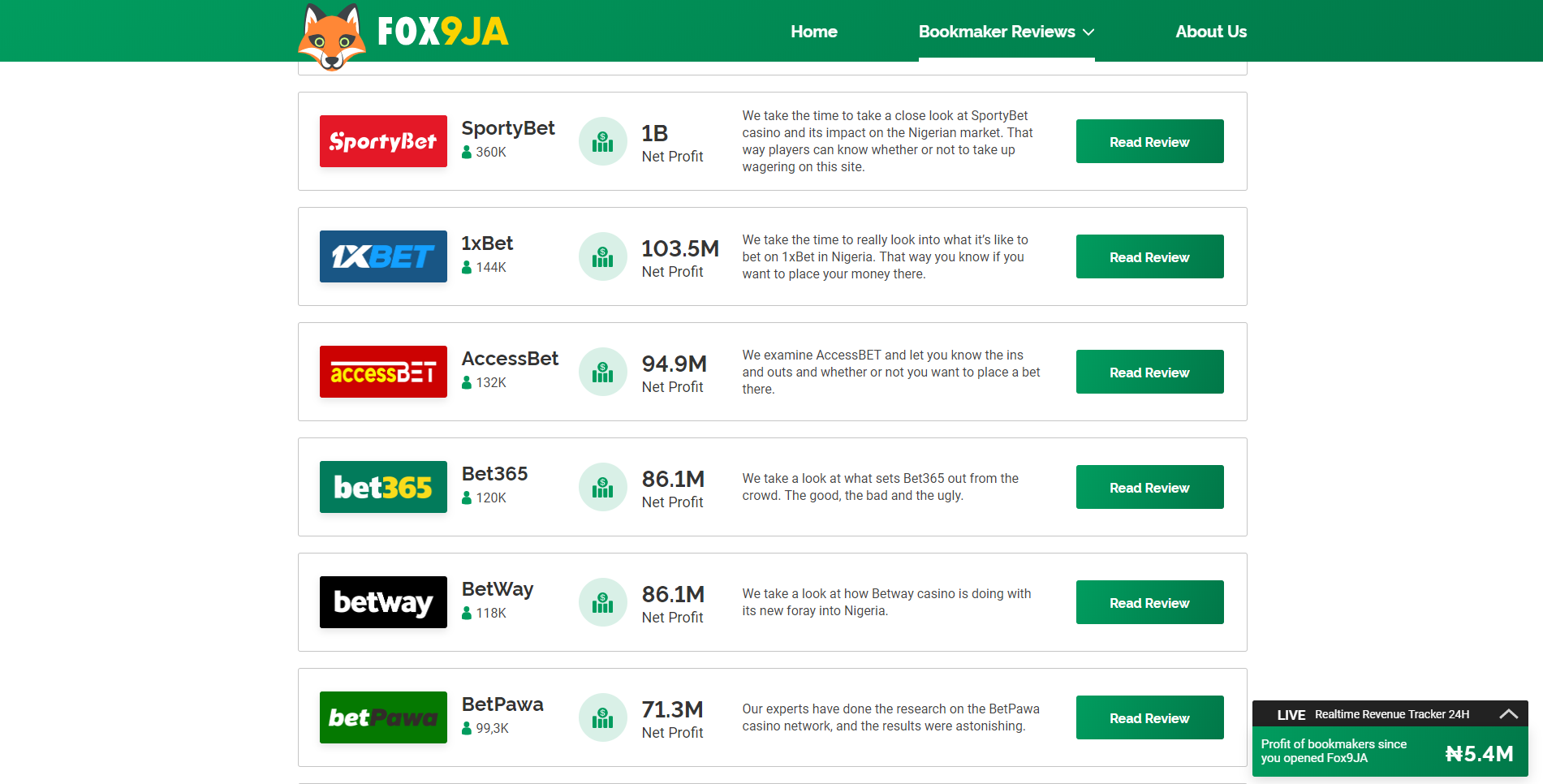 FOX9JA is an independent company launched in 2019. Its goal is to look into the Nigerian online betting industry and report on the real news behind the advertisements. The company researches market share, the total number of bets placed, and total profits. It also provides constantly updated reviews for each and every casino in the Nigerian market.
How To Optimize Your Blog Posts For SEO
In order to be successful with your business blog, you will need to make your blog post more search engine friendly. That also means that you will have to update your content constantly with relevant content, as well as optimizing your blog post. In this article, we teach you how to , your blog posts for SEO.
Do your research
Keyword research is one of the most important things when it comes to on-page optimization. Bloggers need to understand and find out the number of tools and techniques that are available for finding related keywords that are relevant to your blog post. Make sure that you take some time to do keyword research before you write your blog post. For example. If you're going to be writing a post on slots online, you will need to make sure that you include online casino games, online payment methods, and many other related keywords.
Use keywords throughout your post
When you're done with the previous exercise, make sure that you place your keywords in your article so that they can impact the readers, as well as well as search engine crawlers. Make sure that you include your keywords in the title, in the subheadings, and in your paragraphs and anchor text. Als make sure that you include your keywords in your metas. However, it is not recommended to engage in keyword stuffing as Google might penalize you.
Optimize your images
Make sure that the images that you uploaded to your blog post have keywords in their names. Also, make sure that the alternate text field is filled with a brief description that is keyword rich.
Reference others with links
When you write your top NZ online betting web
sites post, make sure that you include links to other blogs. This may allow you to get linkbacks which are quite valuable as this may meta your site rank higher.
Use social media to broaden the reach of your blog posts
In order for your blog to be successful, you will need to make it available on social media. This creates connections with customers. Furthermore, it allows you to promote your blog content for free, thereby receiving more exposure. Some of the social media sites that you can make use of include Facebook, Google+, Twitter, and Instagram.