Jimmy Kéebée: The soccer hero turned pro poker player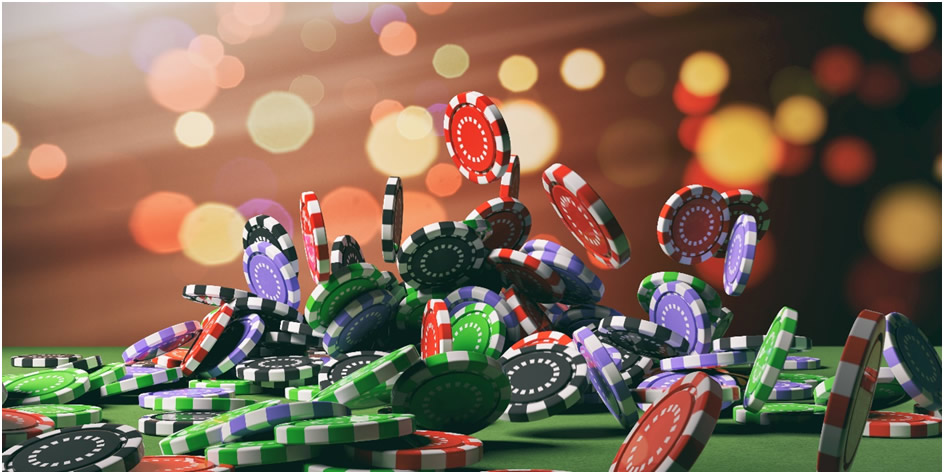 So, you've had a successful career playing professional soccer and the time comes for you to hang up your boots and try a new venture. Naturally, most retired sports stars usually go into a coaching or a media role for their respective trade but not if you're Jimmy Kébé. The ex-soccer hero has taken a more unusual path since quitting the game in 2016; he is now a pro poker player.
The seemingly unfamiliar choice of career has certainly raised a few eyebrows in England, where he was a huge hit for Championship side Reading FC, but Kébé is no different from the rest of us and can't resist a game or two. After all, that is how he goes about making his living after retirement and who knows, you might even square up against Kébé in a game of Texas Hold'em right here –https://poker.paddypower.com/poker-school/texas-holdem/.
'Lucky I had poker'
"Poker is different from football," Kébé told Planet Football. "When you are in sport and you play your best, usually you win, but in poker there's still luck so you can play your best and still lose."
Kébé will be fondly remembered by the Royals faithful after serving them well for seven seasons, but not so much by the Crystal Palace and Leeds United supporters, who barely saw Kébé in action owing to his injury problems when he represented them.
It was those niggling injury concerns that eventually forced Kébé into an earlier retirement than planned, but he already had an ace up his sleeve in terms of a new career path.
"I knew the end of my career was coming," he says.
"I didn't really play much in England after Reading. There was a bit at Leeds and at Crystal Palace, but I got injuries, and when you get injuries later in your career is difficult.
"I'm lucky I found… well, I didn't find poker because I was already playing, but I am lucky I had poker. [When you retire] you lose the routine and need something else, and a lot of footballers have found it difficult after they retire if they don't have something."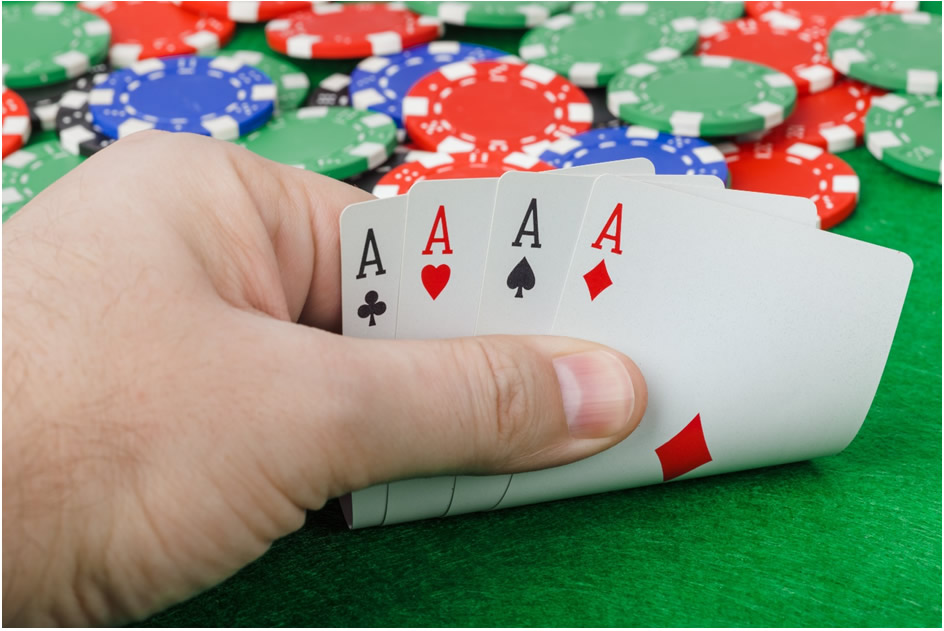 Career to date
Kébé is still a relative newbie to the professional poker circuit, and his GPI (Global Poker Index) ranking of 565 suggests that but he has his best years ahead of him to hone his skills.Kébé has been playing professionally since 2014, when he was still technically a soccer player, and he hasn't done too badly in terms of overall earnings.
At the time of writing, Kébé has accumulated just over $290k in career winnings and earlier this year, celebrated his highest tournament finish (2nd, WSOP International Circuit, Marrakech)which also meant his biggest pay out ($99,960).
Kébé has played in a whole host of different tournaments during his tenure as a pro, these include: The Italian Poker Open, WTP Barcelona, European Poker Tour, WTP DeepStacks and the World Series of Poker to name but a few.
It's fair to say that Kébé is making quite the impression on the poker circuit, as 2018 and 2019 have proven his most fruitful years in terms of earnings. The former Mali international will certainly be looking to continue his strong form and really carve a successful career in the game he loves most, poker.

The Tide News Cheltenham Festival Guide
The Cheltenham Festival is almost upon us. It's the annual horse racing pilgrimage where tens of thousands of punters gamble millions at National Hunt racing's 'Holy Grail'.
Over the course of four days the bookmakers and punters will compete in what has become a 'them vs us' battle, namely the cream of the Irish horse racing crop in a heads-up battle with the home defence.
Of course there is a dark cloud looming over Cheltenham 2020 with the very real threat of the Festival being cancelled due to the spread of coronavirus. Back in 2001 the Festival was cancelled due to an outbreak of foot and mouth disease and bookmakers are already speculating on this year's event going ahead. Right now it is considered around 9/4 (approximately 30 percent chance) on the Betfair betting exchange that Cheltenham will be cancelled this year.
Let's presume things proceed as planned, just how is the best way to experience the buzz of the Festival in 2020? For starters if the prospect of winning big for limited outlay excites you, you can enjoy Cheltenham free bets at freebets.co.uk which means you are guaranteed a lot of fun for nothing. But where will the big winners come from?  This is how we see it:
Banker Bet
Paisley Park won last year's Stayers Hurdle and has done nothing wrong this term. Seeking to join a long list of back-to-back winners this winner of his last seven starts looks the banker bet of the 2020 Festival and the one to stick into your doubles and treble bets.
Each-Way Bet
At 6/1 Abacadabras is an each-way price because you will more than get your stakes back if he makes the frame but fails to win.
Owned by Michael O'Leary who runs Ryanair, Abacadabras has only been beaten once in his last four starts and in taking the Paddy Power Future Champions Novice Hurdle at Leopardstown looks capable of huge run in the Supreme Novice Hurdle, the opening race on the opening day of the Festival.
Big Race Winner
This year's showpiece Cheltenham Gold Cup looks massively competitive. The home trained Santini is the bookies favourite.
Last year's Gold Cup winner, Al Boum Photo, is well fancied in the betting odds at 7/2. But it's the Irish trained Kemboy that makes the most appeal. He may have been slightly disappointing so far this year but he accounted for Al Boum Photo last May at Punchestown and might just be a 'spring horse' who shows his best form once the cold wet winter has passed.

Some curiosities about football and bets
Football is one of the most practiced sports all over the world, so much so that when checking the list of the most important teams per league, issued by the International Federation of FootballAssociation(FIFA), there are teams from Europe and the Americas.
In the case of the classification by country teams, the list ranks countries like: Belgium, France, Brazil, England, Uruguay, Croatia, Portugal, Spain, Argentina and Colombia. When an international event takes place or league games are played, the analysis per game begins days before, as well as forecasts and bets.
Well, yes. Football betting has existed practically since the beginning of that sport and has evolved over time, going from being informal to being done online through certified companies.
Today, there are countless teams and leagues, and every day a large number of national and international football games are played on which you can place your bets.
Placing a bet is not a process that can be taken lightly, unless you don't mind risking a certain amount of money. Many people take it as a hobby, but others see it as an opportunity to make some extra money.
In any case, to place a bet on football, you must follow three key steps: the first one, bet only in competitions you know. For example, if you know about the Spanish League you should place your bets there and not in Copa Libertador games. Before doing so, you should know better the teams that participate, as well as their statistical data.
The second step is to open an account with an online sportsbook. There is a great variety of options, but the important thing is that you check their security, reliability, odds offered, as well as the range of bets they allow.
One of the bookmakers that offers a good welcome bonus, various alternative markets, more odds on football bets, live, direct and special bets as well as high odds, is Bet9ja, a Nigerian bookmaker.
The last step is to get to know the different football betting markets. The most common bets are: 1×2, bet on winner, first goal scorer, as well as live bets, which are made when the game is in progress.
Other types of odds on Bet9ja include: winner (predicting the winner of the tournament), relegation (team that will be relegated to another division), no winner, top 2 to 5, top by club, HH team, top scorer, top scorer of the team, direct betting, tricast, exact group points, winner and top scorer, etc.
Football betting is one of the favorites among users given the breadth of the market it offers. Just choose the bookmaker that offers the best conditions in your bet and apply the right strategies to get it right.

Who Is Nigeria's Best Soccer Player of the Decade?
2020 marks the end of what many soccer fans would call the golden age of Nigerian football. Austin Okocha, KanuNwankwo, Daniel Amokachi, Finidi George, and Taribo West were some of the players that highlighted this golden generation while excelling their talents. As such, the legacy of that decade will be long remembered in club careers and national team moments.
While the 2010s led to the emergence of a new football era, the likes of Obafemi Martins, Mikel Obi, and OsazeOdemwingie were already established before the beginning of the decade. However, other players emerged as the decade wore on, leaving indelible marks on the game. We've deiced to close the decade with a shortlist of a few best players in different positions on the field over the last decade.
Among these players we can find those who made the secade for the ones who bet on soccer online at one point or the other, we've selected them based on impact on their clubs and national teams, titles won and consistency.
Goalkeeper- Vincent Enyeama
Considered as one of the greatest goalkeepers in Africa, Enyeama is undoubtedly the Nigerian goalkeeper of the decade. Enyeamastarted the decade with a league win while with the Israeli side, Hapoel Tel Aviv, before moving to Lille.
After moving to France, Vincent didn't have a great start, but he soon sprung back to the first-choice goalkeeper after moving back to Israel on load during the 2012/2013 season. The following season, he recorded 11 straight clean sheets for his League 11 games, almost breaking the league record.
Right Back – Efe Ambrose
For the better part of the decade, Ambrose has been the most consistent player in Nigerian football. While he also played the central defender position, he was the ultimate Super Eagles right-back for several years. The defender moved to Scotland in 2012, winning five league titles consecutively.
While playing for Celtic, he took four consecutive league titles, playing over 20 games in every season. The defender was also key to the Super Eagles win of their only trophy of the decade, playing six out of their seven AFCON 2013 games.
Defensive Midfield – Wilfred Ndidi
Since moving to Leicester in January last year, Wilfred Ndidi has increased his strength significantly to become one of the best Premier League midfielders. While with the foxes, Ndidi had an impressive consistency, and he improved significantly to become a world-class Nigerian Player. Ndidi has also been a reliable player for the Super Eagles during the last three years, with the 2019 AFCON under his belt.
Best Overall – John Mikel Obi
While playing at the highest level in European Soccer, Mikel Obi is arguably the most consistent Nigerian player of the decade. Mikel had won every trophy in his club career, succeeding effortlessly at Chelsea in a time when Nigerian football wasn't enough for the international audience. Even better, Obi played an important role in helping the Blues win the FA Cup, Europa League, Premier League and Champions League.