Challenges Of Female Genital Mutilation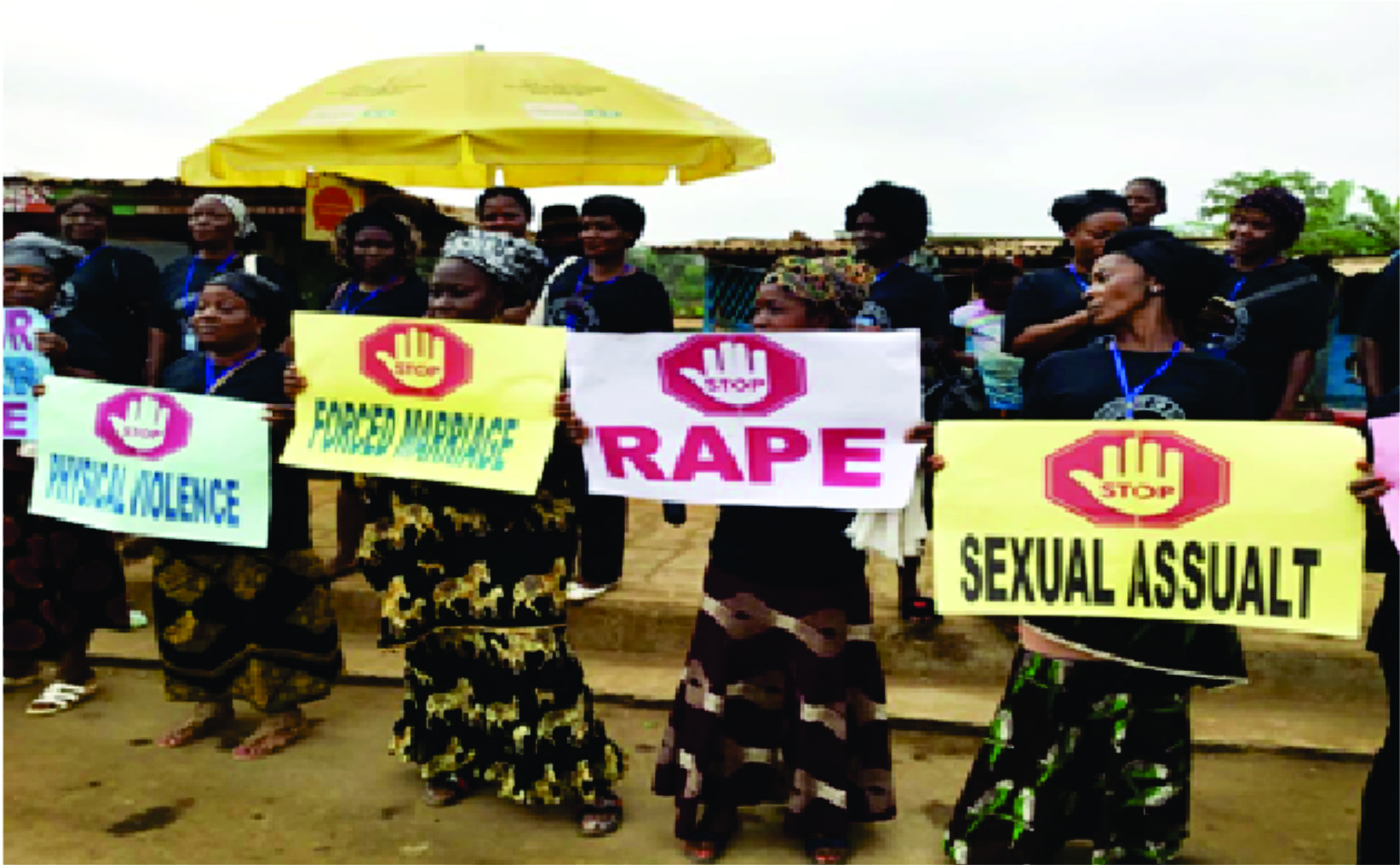 Female Genital Mutilation (FGM), popularly known as female circumcision, is the cultural practice of partial or total removal of the external female genitalia. It includes procedures that intentionally alter or cause injury to the female genital organs for non-medical reasons. The procedure has no health benefits for girls and women.
FGM is performed on infants, girls, and women of all ages, depending on where it is done. The age at which girls are cut can vary widely from country to country, and even within countries. Most often, it happens before a girl attains puberty. Sometimes, however, it is done just before marriage or during a woman's first pregnancy.
In Egypt, about 90% of girls are cut between 5 and 14 years old. Research has shown that the average age at which a girl undergoes FGM is decreasing in some countries, such as Burkina Faso, Co't d' Ivoire, Kenya and Mali.
The reasoning is that with more awareness and legislation, more girls and women deliberately opt out of it, leaving only the ignorant and the under-age at the mercy of the practice.
Researchers also think it is possible that the average age of FGM is getting lower so that it can be more easily hidden from authorities in countries where there may be laws against it. It is also widely believed that FGM is performed on younger girls because they are less able to resist.
There are four notable types of FGM . They are: Type 1, called clitoridectomy. It is the partial or total removal of the clitoris and, in very rare cases, only the prepuce, the fold of skin surrounding the clitoris is left. This is also called Sunna Circumcision, it is the least mutilating of all.
In Type 2, known as excision, the clitoris and part of the labia are excised and then sewn together by sutures, thorns, or tying the girl's legs together until the edges have united.
Type 3, called infibulations, or pharaonic, is the most extreme. In this case, the clitoris, labia minora are excised and incisions made in the labia majora to create raw surfaces that are then either stitched together or kept in close contact until they seal and form a cover for the urethrae meatus. A very small orifice is left for the passage of urine and menstrual flow.
Due to the fact that this type is the most mutilating, the medical, obstetrical and psychological complications are more profound. In many regions, it is the most common procedure performed.
Type 4, regarded as any other form, includes all other harmful procedures to the female genitalia for non-medical purposes. Examples are pricking , piercing, incising, scraping and cauterizing the genital area.
FGM is practiced in 30 countries in Western, Eastern, and North Eastern Africa, in parts of the middle East and Asia, and within some immigrant communities in Europe, North America and Australia.
A recent UNICEF report states that Egypt has the world's highest total number with 27.2 million women having undergone FGM, while Somalia has the highest prevalence rate of FGM at 98%.
In July 2003, at its second summit, the African union adopted the Maputo protocol, which promoted women's rights and called for an end to FGM. The agreement came into force in November 2005, and by December 2008, 25 member countries had ratified it.
According to UNICEF report made available to newsmen, 24 African countries have legislations or decrees against FGM practice. These countries are: Burkina Faso, Benin, Central African Republic, Chad, Cote d'Ivoire, Djibouti, Egypt, Ethiopia, Ghana and Guinea.
Others are Guinea-Bissan, Nigeria (some states), Senegal , Somalia, Sudan (some states), Tanzania, Togo, Uganda, Zambia and South Africa.
Findings across these countries have shown that beyond the institution of legislation, little has been done in terms of enforcement for various reasons, which mostly have to do with the belief system of the people involved. The result is that there have been inconsistencies in the rate of FGM. In most cases, there have, in fact, been an increase in FGM practices, and legislations have been of little or no use in checking the trend.
In Nigeria, a 2008 Demographic and Health survey revealed that 30% of the country's women have been subjected to FGM. This contrasts with 25% reported by a 1999 survey, and 19% by 2003 survey. This suggests no trend unreliable past or most recent survey data in some regions, as well as the possibility that a number of women are increasingly willing to acknowledge having undergone FGM.
In some parts of Nigeria, the vagina walls are cut in new born girls or other traditional practices performed, such as the angurya and gishiri cuts, which fall under Type IV FGM classification of the World Health Organisation (WHO).
Over 80% of all FGMs are performed on girls under one year of age. The prevalence varies with religion in Nigeria: it is prevalent in 31% of Catholics, 27% of protestant and 7% of Muslim women. There is currently no federal law banning the practice of FGM in Nigeria.
Opponents of these practices have hitherto relied on section 34 (1) (a) of the 1999 constitution of the Federal Republic of Nigeria that states "no person shall be subjected to torture or Inhuman or degrading treatment" as the basis for banning the practice nationwide.
Consequently, Nigeria ratified the Maputo protocol in 2005. By 2010, 13 states of Nigeria had enacted laws against FGM practice. These states which include Abia, Bayelsa, Cross River, Delta, Ogun, Osun and Rivers, are being mocked by those who conduct FGMs and who dare any law enforcement agent to arrest them.
There is however an improvement in the legal backing to the quest to abolish FGM in Nigeria with the passage of the violence Against persons' prohibition (VAPP) Bill by the Nigerian Senate on May 6, 2015.
There are various reasons behind FGM practice, all of which could be categorized under social, economic, and political. For instance, some of those who support it believe that it will empower their daughters not to be promiscuous and ensure that the girls get married and protect the family's good name.
In some groups, FGM is performed to show a girls growth into womanhood and, in other cases, it marks the start of a girls sexual debut. It is also performed to keep a woman's virginity by limiting her sexual behaviour.
In some groups, women who are not cut are viewed as dirty and are stigmatized, discriminated upon, or ostracized. There are also other superstitions beliefs attached to the practice.
In Abu/Odual Local Government Area of Rivers State, Nigeria, for instance, the act is carried out seven months of a woman's first pregnancy. The belief is that if it is not done, the woman and her child would die during delivery.
Others are that the clitoris will continue to grow as a girl gets older and so it must be removed, as well as the one that views external genitalia as being unclean and capable of causing the death of an infant during delivery.
Complications associated with FGM are numerous and could be short-term or long-term. A research carried out by Network of Reproductive Health Journalists in Nigeria (NRHJN), Rivers State chapter, on sixty women and girls in the South-South zone of Nigeria, who have undergone FGM, revealed that about 70% of them were infibulated. Ten percent of them under-went excision, while 20% experienced clitoridectomy.
A particular case of infiblation in the research, which falls under long-term complication, revealed that the woman who was "circumcised" as an infant, currently in her mid-forties, has a growth covering her vagina, making it difficult for her to have sex.
"I first realized the abnormality in my private part when I was in secondary school, about twelve years old. When I enquired from my mother, she explained that it was normal and was in accordance with the belief of our people.
"Years into marriage as a teenager, I noticed a growth gradually covering my vagina, which I must shift before having sexual intercourse. I've not been able to get pregnant after over twelve years of marriage", the woman lamented.
Other common long-term complications include: urinary incontinence, cysts, urogenital track infections, infertility, pelvic inflammatory disease, and obstetrical problems such as delayed or obstructed second stage labour, trauma, and hemorrhage.
The major immediate complications include hemorrhage from the dorsalartery, shock and then infection, urinary retention and tetanus, which can lead to mortality.
Research has also shown that FGM is a key contributor to HIV infection. This is because in most cases the same instruments are used on several girls and women without being sterilized.
In order to check the trend of FGM, much have been postulated, with virtually all relying on specific legislation.
Developments have, howver, shown that there is the need to go beyond coming up with legislation against FGM practice. This is because while legislation is important, the actual willingness to check the practice lies in the conviction of those practicing it to stop it. This can only be achieved when groups, communities , etc practicing FGM own the process.
One way for them to own the process is for key stakeholders, such as traditional rulers, women groups, opinion leaders, etc getting involved in the process of disabusing the minds of their populace about beliefs attached to FGM. By so doing, strict compliance to legislation can be achieved. This is the challenge of truly institutionalising the fight against FGM.
Sogbeba Dokubo
Health Insurance,Vehicle To Quality Healthcare – Expert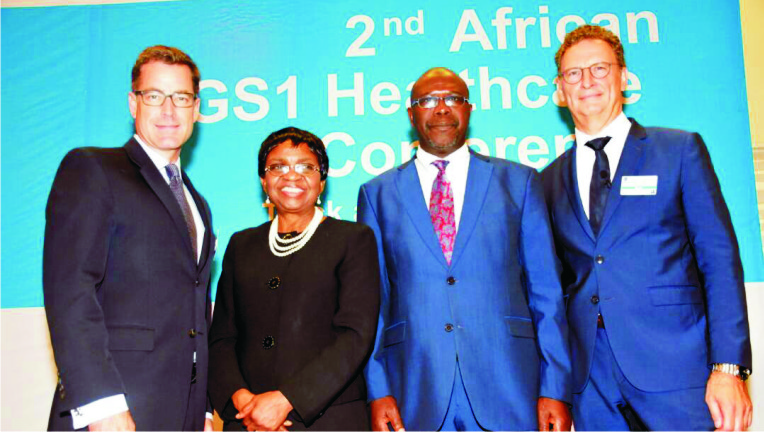 The Country Director of an NGo, Palladium Health Policy Plus Project, Mr Ezire Onoriode, says health insurance remains the vehicle for quality healthcare and Universal Health Coverage (UHC) across the globe.
Onoriode told The Tide's source yesterday in Asaba that the thinking of the Federal Government was to ensure that all the states establish a health insurance scheme with a functional primary healthcare system.
"I work with Palladium, a US service funded project, working in 17 countries of the world and in Nigeria; we are working with the Federal Ministry of Health.
"We work with the National Health Insurance Scheme (NHIS) and the National Primary Health Care Development Agency and their states counterpart to help them achieve UHC.
"At the state level, we are working in Eboyi, Osun, Abia and Federal Capital Territory (FCT). We provide technical support for states to develop their health insurance agency and health insurance scheme.
"Globally, if you want to achieve UHC and quality healthcare health insurance is the vehicle to do that this is because there were many who are so poor and cannot afford healthcare.
"Imaging in Nigeria today, out of pocket expenditure is one of the highest in the world at about 77 per cent compared to some countries, like Ghana which is less than 40 per cent out of pocket expenditure," he said.
He said that health insurance takes the burden away from the poor and spread it across the entire population of the scheme with a minimal contribution to access quality healthcare without the catastrophe of poverty.
"We have currently developed health insurance scheme for Osun, Abia and Ebonyi States.
"Governor David Umahi of Ebonyi will be launching the state health insurance scheme before the end of September, to open it for the public to access healthcare services," he said.
He said that theme of this year's National Council on Health (NCH), "Consolidating the Journey Towards Achieving Universal Health Coverage (UHC)'', which held in Asaba, was a pointer to the eight direction in Nigeria.
He said that the NHIS at the time it was set up was not made mandatory and as such many people could not get registered into the scheme, adding that it is part of the reasons why the coverage was low logged.
"The Federal Government is trying to make health insurance mandatory, besides when the NHIS scheme started its coverage hovered around federal staff and this constitutes a very small percentage of the entire population of the country.
"I am excited when I learnt that Delta Health Insurance Scheme has recorded over 630,000 enrollees in a scheme which started less than two years ago in a state with about four million people.
"So, imaging if every state can set up the scheme and register up to 10 per cent coverage, many more Nigerians will have access to quality healthcare compared to about five per cent coverage by the NHIS given the over 180 million population of the country.
"The solution is for all states to get their health insurance running and sustainable and from there we can talk of quality healthcare for every Nigerian.
"There is no reason why any woman should die giving birth to a life, this happens to most poor Nigerians because they cannot afford quality healthcare.
"The choice of going to unskilled birth attendance is obvious because they cannot afford the bills to access quality healthcare services and that is the major cause of death among pregnant women but with health insurance, we can stop that," Onoriode said.
He said that the reality was that there were many families that cannot pay the premium, adding that that is where the government has to make social contributions and need to free resources to accommodate those vulnerable groups.
He said that government must increase the domestic funding for health, ensure efficiency in the use of these resources, particularly in the Primary Health Care systems, and no white elephant projects.
According to him, it is not a good use of resources for state government to build many secondary health facilities.
"Reverting to primary healthcare services is the most efficient way to deliver healthcare to the people with minimal funds which will be assessable to the people at the grassroots.
"If that woman that is pregnant at the community level can go to that primary healthcare to receive quality healthcare service, she may never get to a situation where she will need secondary care.
"So, by making our primary healthcare to be functional, by providing needed facilities, engaging enough human resources; nurses, midwives and doctors with the their basic salaries paid and operational allowances paid, they will produce tremendous results.
"With this our secondary facilities will never be crowded and then will provide specialised service that secondary and tertiary institutions need to provide," Onoriode said.
NAFDAC Advises Against Using Non-Iodised Salt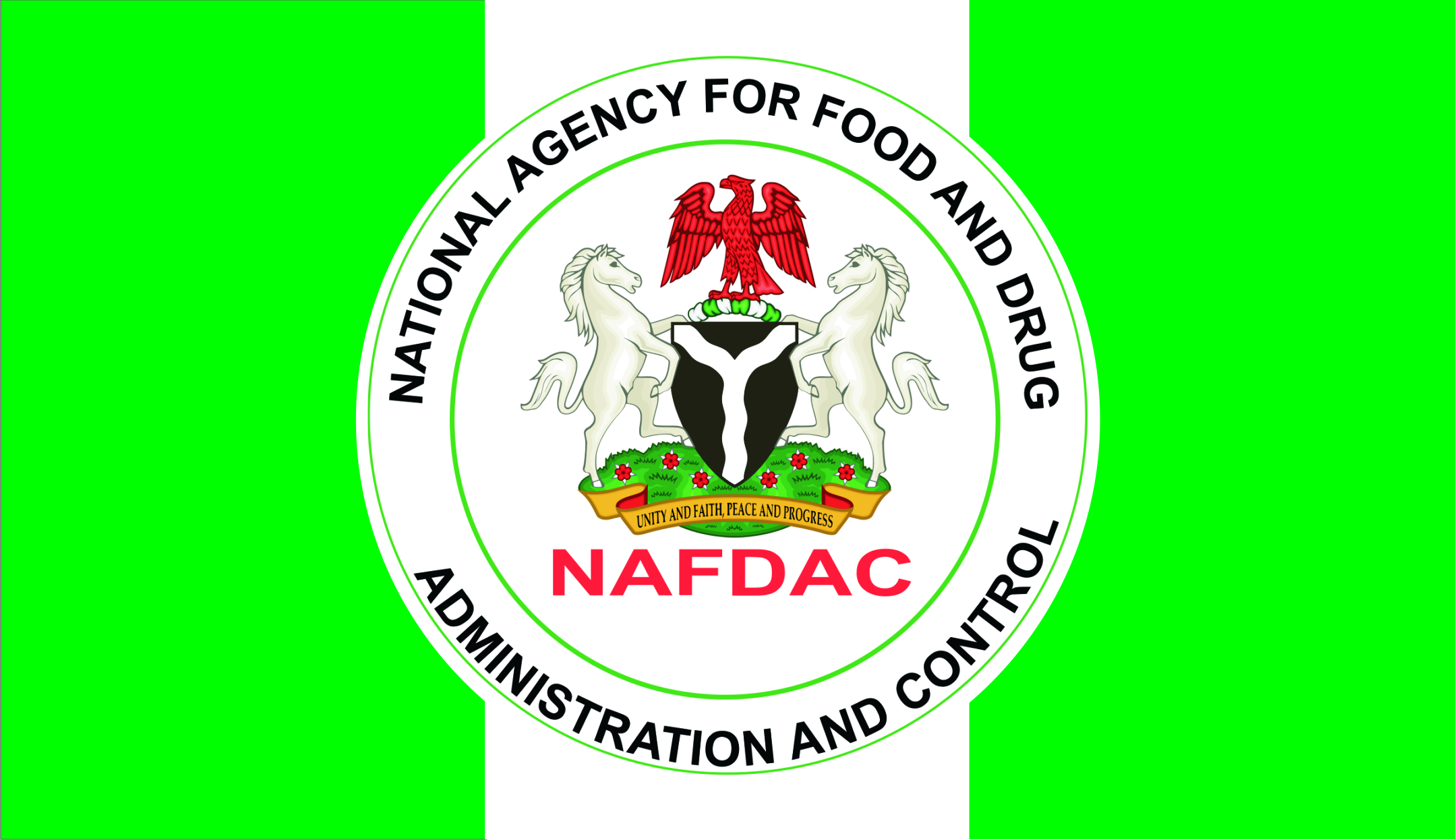 The National Agency for Food and Drug Administration and Control (NAFDAC) has advised Nigerians to stop the consumption of non- iodised salt as "it is dangerous to human health."
The Director of Public Affairs of the agency, Dr Abubakar Jimoh, gave the advice in an interview with The Tide's source in Abuja yesterday.
The director was responding to information that people in rural communities were still consuming  local salt, which was not processed.
He said that the consumption of such local salt could lead to goiter and other dangerous diseases and called on Nigerians to avoid the product.
According to the director, there are four areas in Nigeria where traditional salt is still being traded, particularly in Nasarawa State.
"NAFDAC is making effort to stop the trading of this salt in these states but some of them have refused.
"With the creation of NAFDAC in 1993, that was the first time and there was still major work to be done on salt consumption.
"We have organised sensitisation workshop on universal salt iodisation.
"We have been educating Nigerians that we should not be consuming this local salt because it is not iodised.
"We began a programme in collaboration with the United Nations International Children's Emergency Fund (UNICEF), Micro Nutrient Initiative, Global Alliance and other development partners on the issue.
"We flagged off a campaign against that and it was held in Transcorp Hilton, Abuja, in 2004 under late Prof.  Dora Akunyili as the Director General of the agency.
Jimoh said based on the work NAFDAC did then, Nigeria was declared universal salt iodisation compliant in Turkey and also won numerous awards in that regard.
"Nasarawa is one of the identified four major endemic areas, they have insisted that it is their traditional source of making livelihood, it is commerce for them.
"They told NAFDAC at that time that if they must leave the trade, what they will be trading on must be provided for them," the director said.
He, however, called on those still trading and consuming non-iodised salt in Nasarawa State to stop as the act was capable of bringing setback to the country.
Using Food As Medicine (1)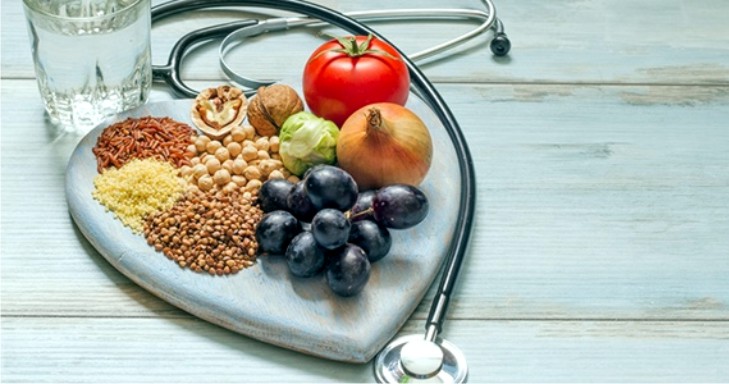 Legendary nutrition expert, Dr. Carlton Fredrick once declared: " anything used for the treatment of a disorder, even water legally becomes a medicine, and recommending it is the practice of medicine."
Experts have over the years learned that food or perhaps food factors play huge role in the well being of every human being. The food we eat contribute up to 50per cent, if not higher of our ailments. No wonder these days medical practitioners have started giving serious attention to nutrition. The use of preventive medicine is fast becoming common in checking terminal diseases such as cancer, HIV/AIDS, heart, liver, lung and pancreatic, including kidney disorders.
The saying that " we are what we eat ", explains the relationship between food and health.Diet plays  a vital part in promoting good health and well being. The food we eat is like fuel; it goes into our bodies and provides energy for us to function well.
Another popular nutritionist, Dr. Gillian Mckeith , noted that the crucial step in utilising food to make better health is to differentiate between good food choices and poor food choices.
We have about six classes of food including water. We have carbohydrates, protein, fat and oil, Vitamins and Minerals. A combination of these classes of food in our daily diet leads to better health.
Unfortunately, its is difficult to achieve balance and so many tend to eat one class of food often leading to health challenges. A balanced diet must have all classes of food in appropriate amounts, but as stated earlier it's difficult to achieve this either due to poor eating habits, or lack of money to afford good food.
In the view of Dr. Keith, good food helps us to be in better health, fight ageing and slow down body's breakdown. She described good food as raw foods.These foods are not cooked, boiled, stewed or frozen but are fresh and natural.
Bad food on the other hand are overcooked, processed and are not natural. These kind of foods lack enzymes and adequate nutrients to keep the body healthy.
For instance, refined carbohydrates such as biscuits, cakes,white rice have lost their natural nutrients and can only make us fat, bloated, depressed and sick. Too much refined carbohydrates can lead to diabetes.