Wike Has Delivered True Governance -Don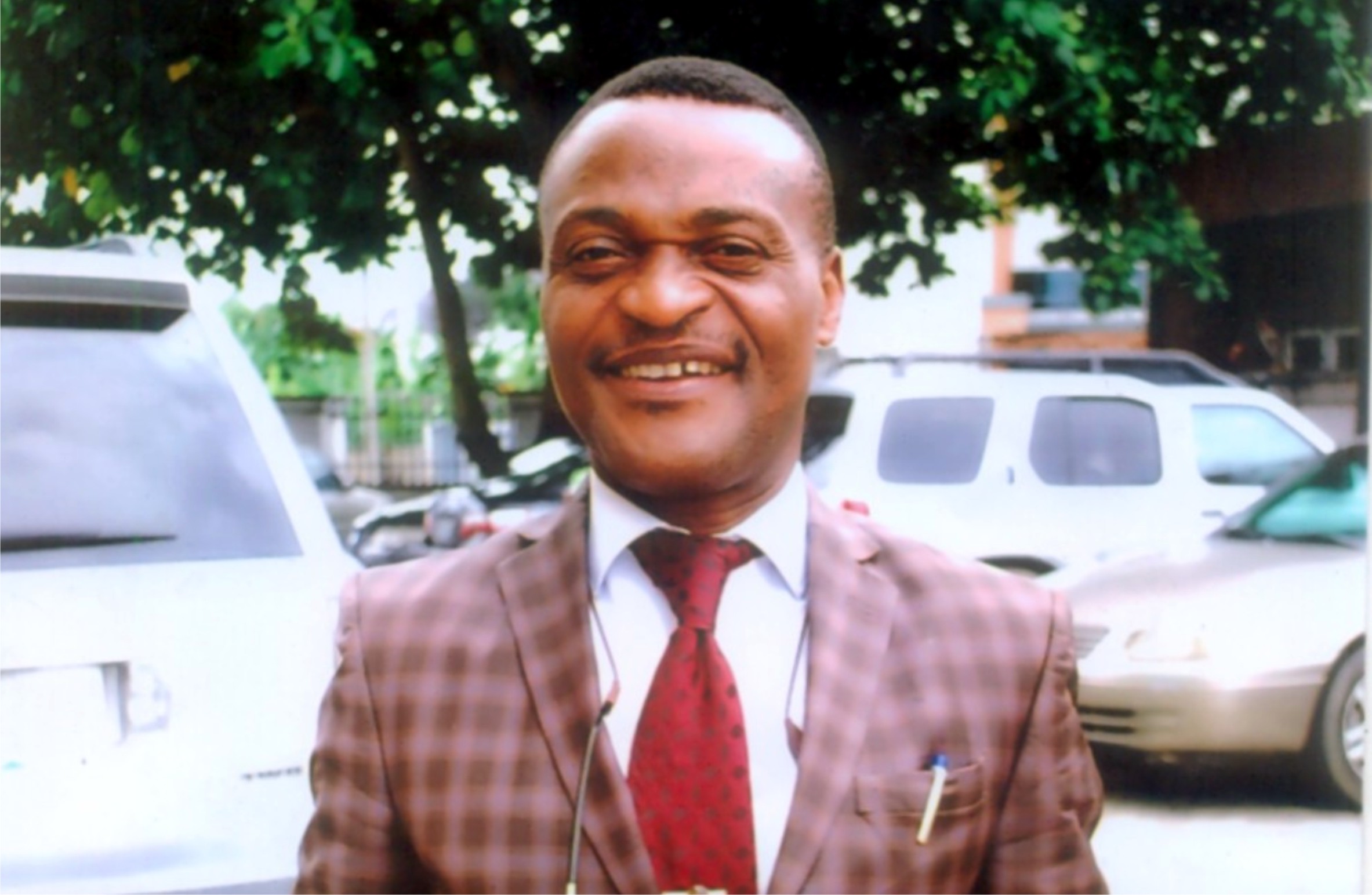 Rivers State Governor, Chief Nyesom Ezenwo Wike, deservedly took the oath of office and allegiance, for a second term on Wednesday, May 29, 2019, amid pomp and pageantry, and promised to do more for Rivers people and the State.
Against this backdrop, Dr. Samuel Chisa Dike, a legal practitioner, former Leader, Ikwerre Local Government Legislative Assembly and Associate Professor of Law and Head of Department of Jurisprudence and International Law, Faculty of Law, Rivers State University, Port Harcourt, in this exclusive interview with our Production Editor, Donatus Ebi, takes stock of the Governor's first term and charts the way forward. Excerpts.
Sir, how would you assess the administration of Governor Nyesom Wike since May 29, 2015?
Well, in all ramifications, Governor Nyesom Wike has proved himself to be a committed, hard working Governor. He has excelled in several areas and in most of the areas and there are other areas he needs to cover if you take them one after the other.
Let's look at education, Rivers State University is wearing a new look today, courtesy of the Governor. A lot of the Faculties have been accredited. A lot of infrastructure development can be noticed. These were not there before. And with the right calibre of persons heading the place, applying the little subventions from the Governor, the place has been transformed. Professors are promoted as at when due. Academic environment is healthy. There is no interruption of the school calendar as a result of insurrection or strike. There is harmony in the university.
And you can see that it is also transforming and translating, whatever is happening in the Rivers State University, it is also affecting the entire Rivers State because it is a mini universe; it is a mini state.
And then, a lot of other infrastructural development in primary and secondary schools in Rivers State. The same thing applies to Ignatius Ajuru University of Education and Captain Elechi Amadi Polytechnic.
All these institutions have received government subventions and are doing well. In my place, Ubima Community, today, a secondary school that was in comatose before has been resuscitated. And we give thanks to Governor Wike. So, educationally, he has tried and he has done very very well.
Then, you talk about Agriculture. Agriculture used to be the mainstay of the nation's economy before the advent of oil, before the discovery of oil. But you see, both the Federal Government and most of the state governments have not paid due attention to Agriculture. Agriculture prides itself as one of the sectors that would transform Nigeria and lead it to sustainable development. But it is sadly abandoned, sadly ignored by successive governments. We have all it takes in this state to be the food basket of the nation. We have all it takes to have an agro economy, to develop it and spread it to other states. But successive governments have not paid adequate attention to agriculture. Hitherto, we had Rubber Plantation in Rivers State located in Okomoko, we had Risonpalm located in my village, Ubima. And we had bodies of waters where fish farms were being established and fishes of various kinds being produced. These potentials have not been harnessed by successive governments.
So, we believe and hope that Governor Wike will look inwards into these areas. It will help to reduce criminality because a lot of our boys would be employed in these areas, and then also reduce the cost of living. Sometimes, what leads to criminality and what makes people to commit crime is hunger. If people can go to somewhere and get plantain and eat, go to somewhere and get garri and eat, buy bread, the tendency to commit crime will be reduced. So, there are a lot of pathological reasons and social factors that combine to determine who has a criminal tendency. So, if you address the issue of agriculture in Rivers State, you would have, in a way, addressed some of the security challenges we are facing in this state today. This is because if you are addressing agriculture, you are also addressing employment; because a lot of youths, even graduates would like to work in agricultural farms.
So, we hope to see another Songhai Farm or whatever they call it, Risonpalm is resuscitated. We have to look inwards to see the contractual relationship between Rivers State and Risonpalm, which is today known as Siat Nigeria Limited, whether it is people-oriented, whether it favours the communities, wheter it favours Rivers State Government or not. Governor Wike has to look at it again because we need our people to be employed in that company. We need that company to add to the economic development of this state. We need Rubber Estate to be rejuvenated; to be reactivated; to be resuscitated. He can embark on Public Private Partnership (PPP) with the companies. Latex from rubber can give us a lot of other raw materials, a lot of other finished products as well. So, government should deploy capable strategies to make sure that the Rubber Estate in Okomoko is resuscitated. And various fish farms can be developed that will employ people in the riverine areas.
Cannoe trade can also be propagated to employ people. Government can give loans to people to go into such trade. Agriculture is another area the government ought to look inwards and resuscitate. And we have to be honest with ourselves that we need to do more in this sector.
Then, we now talk about security. Security is a very serious concern to Nigeria today, not only to Rivers State. There are security breaches here and there, in all parts of Nigeria, let's face that fact, it is not peculiar to Rivers State. But one problem here is that in order to frontally fight insecurity, we need the support of the Federal Government. This is because the Armed Forces are controlled by the Federal Government. The Police are controlled by the Federal Government. The desire to have state police has not sailed through the National Assembly. And that is the only way you can now hold the state Governor accountable for security breaches because he does not control the Police. If the state governments are allowed to control the apparatus of the military and police, and there are security breaches, then, you can hold the Governors accountable. Whereas the police, the military and other security apparatuses are controlled by the Federal Government, these are the people and agencies that will help to fight crime, the states may be helpless. So, let's face it. Every time they call the Governors names when there are security breaches, what can the Governors do when they do not control the police, the Armed Forces and all that? But the only way the various state governments can help to fight insecurity is to come up with welfarist policies; social-oriented policies and people-oriented policies that would help for the social emancipation of the people; that would improve the take home for those employed in government; that would help to create employment for the teeming unemployed youths.
When you do that, then, you have helped to fight insecurity. So, security is a sector that both the Federal Government and the state government, including the local government councils would have to work together to see that we have a very secure state. I will advise Governor Wike in his second term to do his best and continue to advocate for the various states to be in charge of the police so that they can work together to improve the security architecture of the states.
The issue you raised about security is very fundamental; it brings us to the need for the Federal Government and the state government to work in harmony. Recently, as Governor Wike won election for a second term, he extended the olive branch to members of the opposition, who are basically part of the Federal Government, what are your comments on this?
Well, there are no two ways to making peace. Peace cannot be submerged or subjugated. What the Governor did is what he is expected to do. And it is my desire and my appeal to every other person, whether in opposition or by-standers, to work together for peace in Rivers State. The benefits of enjoying peace here are enormous. One, there will be more investors. Two, there will be security. Three, there will be economic development and social upliftment. So, anybody who loves Rivers State must embrace this olive branch and work together with the Governor. I believe that the Governor is honest; otherwise, he can say, I won't work with anybody. Afterall, it is my party, I have won. But he said no, we are going to run an all-inclusive government. So, I believe that this is an opportunity for all of us to come together.
Let everybody bury the hatchet. For the sake of all of us, if you say you will not agree, you will not agree, your brothers are living here, your sisters are living here, your neighbours are living here. And there is a security challenge. Not everybody will run to Abuja. Not everybody will go to Lagos. Some of us are here. So, we need to work together to make sure there is peace. I think there are no two ways to it.
Apart from security and Agriculture which you have mentioned, which other areas do you think the Governor should focus attention in his second term?
Another area is tourism. Tourism is a money spinner for some countries. I believe that we have tourist potentials. I like what the Governor has done with Pleasure Park. Even tourism cannot work without security. That is another problem. If a state is insecure, tourists will not come. He should look at the area of tourism and the area of garnering money from other sources. Diversification of sources of revenue. Diversification of sources of income. That is what we have to do, instead of depending on monthly allocations from the Federal Government. He is trying in terms of internal revenue generation. But we can do more. The Governor must also as a matter of fact work with the Federal Government and the Federal Government must listen to the Governor in areas that they have to partner in line with the Constitution. For instance, the Port here can contribute to the economic development of Rivers State if it is functioning.
If the Airport, both the international and local wings are working effectively, it can also have multiplier effects on the economic development of the state. So, the Governor will have to also work with the Federal Government to make sure that whatever is due Rivers State is not denied us by reason of being members of PDP, APC or whatever party. We should all work together because these are things that will help to improve the lives of Rivers people and the state economy. Diversification of sources of revenue, tourism are another important areas we feel that the Governor should do well. In order to achieve this, he must put square pegs in square holes because he cannot do it alone. He must get competent persons to work with him. It may not be technocrats but people who are specialised in their chosen professions. People who know their onions. Those who value reputation more than money. If he surrounds himself with such people, I tell you, he is going to succeed. Election is over. Everybody worked for him. As far as he says he is Governor of Rivers State, not the Governor of PDP and not Governor of APC, it does not matter what the Federal Government is doing at the centre. Buhari had told us he is for nobody, he is for everybody. But we can see clearly today. For the four years, we did not get any federal presence in Rivers State. That is true. No federal presence in Rivers State but we are part of the Federal Republic of Nigeria. But in the case of the Governor, virtually all the local government areas have presence of his government in his first term. If you did not get primary school, you got health centre renovated, if you did not get health centre, you got a road project. This true governance. Wike delivered true governance to Rivers people. And we commend the Governor for that.
And he can do better now by assembling right minded people. Those who are ready and hungry for achievements. Those who are ready to take him to another political level because I believe that he might have another political ambition after this time.
Okowa Sends Names Of 18 Commissioner- Nominees To Assembly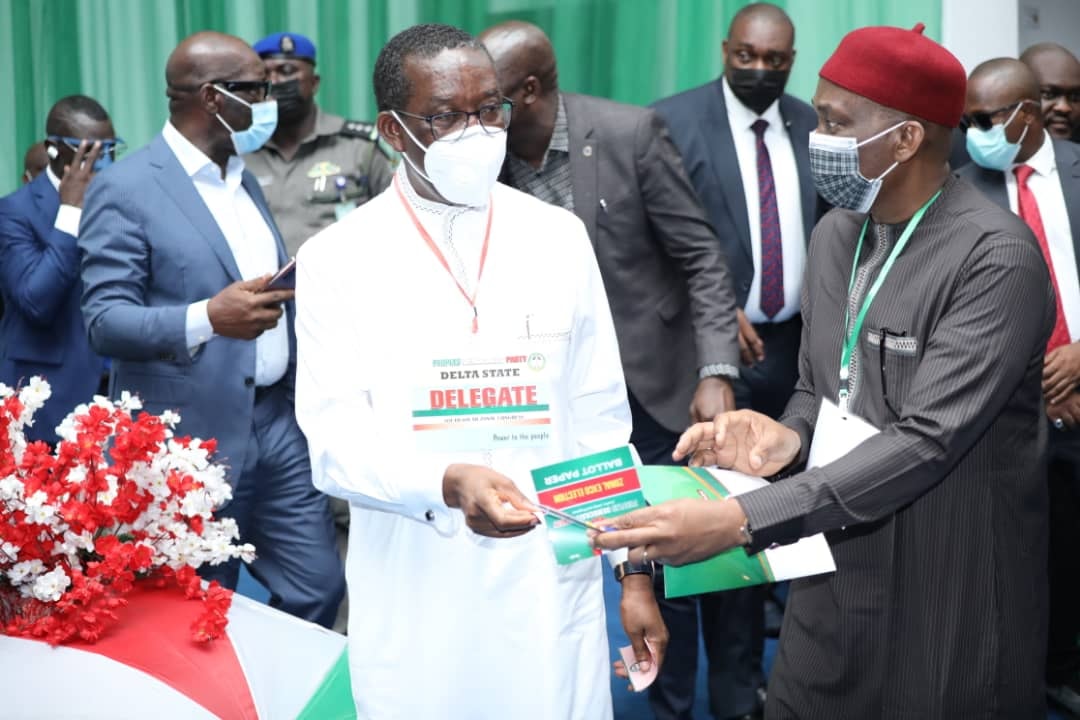 Governor Ifeanyi Okowa of Delta State has forwarded the names of 18 nominees for appointment as commissioners to the state House of Assembly for screening and confirmation.
The names of the nominees were contained in a letter read by the Speaker of the state House of Assembly, Chief Sheriff Oborevwori, during plenary of the Assembly in Asaba, yesterday.
The Tide reports that Okowa on May 18, dissolved the State Executive Council.
The 11 former commissioners that have been re-appointed and their portfolios, incelude: Mr Charles Aniagwu, Information, Dr Barry Gbe, Economic Planning, Mr Julius Egbedi, Agriculture and Mr Lawrence Ejiofor, Culture and Tourism.
Others are:  Mr Ifeanyi Egwuyenga, Youths Development, Chief Arthur Akpowowo, Urban Renewal and Chief Festus Ochonogor, Housing, Mrs Flora Alanta, Women Affairs, Mr Churchill Amagada, Lands, Chief Fidelis Tilije, Finance and Mr Chris Onogba, Environment.
The seven new nominees are:  Mr Jonathan Ukodhiko, Mrs  Evelyn Oboro, Mr Noel Omordon, Mrs Rose Esenwu, Princess Shola Ogbemi-Daibo, Mrs Kate Oniawan, and Mr Johnbull Edema.
The speaker directed the nominees to forward 35 copies each of their Curriculum Vitae to the office of the clerk of the assembly on or before June 21.
He called on the nominees to appear for screening and confirmation on June 22.
The Assembly, yesterday, also screened and confirmed the appointments of Justice Theresa Diai as the Chief Judge of Delta State as well as Justice Patience Elumeze as President of Customary Court, Delta State.
The confirmation of the nominees followed a motion moved by the Deputy Majority Leader of the Assembly, Mr Oboro Preyor.
The motion supported by Mr Emeke Nwaobi, member representing Aniocha North Constituency in the state Assembly was unanimously adopted by the Assembly, when it was put to a voice vote by the speaker.
Anambra Guber: CLO Calls For Level Playing Ground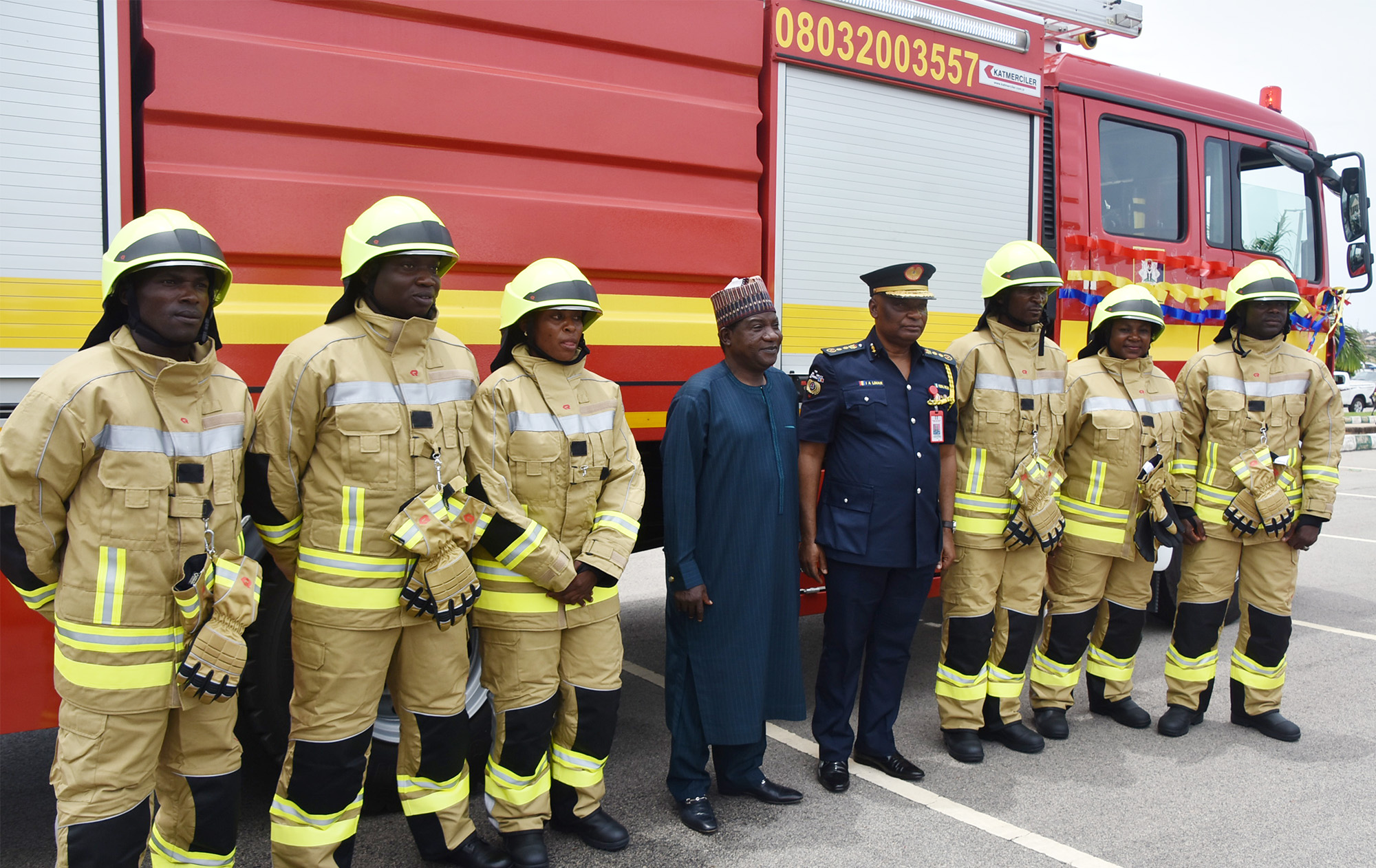 The Civil Liberties Organisation (CLO), an NGO, has urged political parties participating in the November 6 governorship election in Anambra to ensure free, fair, credible and generally acceptable primaries, devoid of acrimony and manipulations.
The Chairman of CLO, Anambra, Mr Vincent Ezekwueme, made the appeal while speaking with newsmen in Enugu, yesterday.
Ezekwueme urged political parties to adhere strictly to the principles of participatory and constitutional democracy; thus ensuring the tenets of internal democracy.
According to him, it is pertinent for party leaders to be honest, transparent and selfless in the conduct of their various primaries.
He urged political delegates to the various primaries to get it right by voting for the most credible, God-fearing, articulate and most qualified candidates that would render selfless service to the citizenry.
The CLO boss advised party delegates to vote with their conscience and conviction, devoid of monetary inducement or influence by political leaders and stakeholders.
"CLO decries with great disdain any attempt to impose candidates on the delegates or unjustifiably screen out or bar some candidates from contesting after collecting outrageous nomination and expression of interest fees, to pave way for emergence of anointed or favoured candidates.
"Significantly, it is only justice that will precipitate credible elections and guarantee peaceful atmosphere before, during and after the elections. This is the best and greatest yearnings and aspirations of all Anambrarians.
"Let all the stakeholders work harmonious with patriotism and selflessness for the conduct of free, fair and credible primaries and the November 6 governorship election,'' he said.
Ezekwueme noted that any party that could not conduct free and fair primaries would be unable to guarantee and ensure a free election in the main gubernatorial contest.
The CLO boss, however, appealed to all the political parties to zone their governorship candidates to Anambra South Senatorial Zone.
"This appeal is in the spirit of justice, equity, morality and good conscience in tandem with the zoning formula propagated by former Gov. Peter Obi and which has helped douse political tension in the state.
"We commend the unique wisdom and political sagacity of Obi and we implore Anambra political gladiators and stakeholders to respect the zoning arrangement for the interest of peace and unity,'' he said.
Ayade And The APC Albatross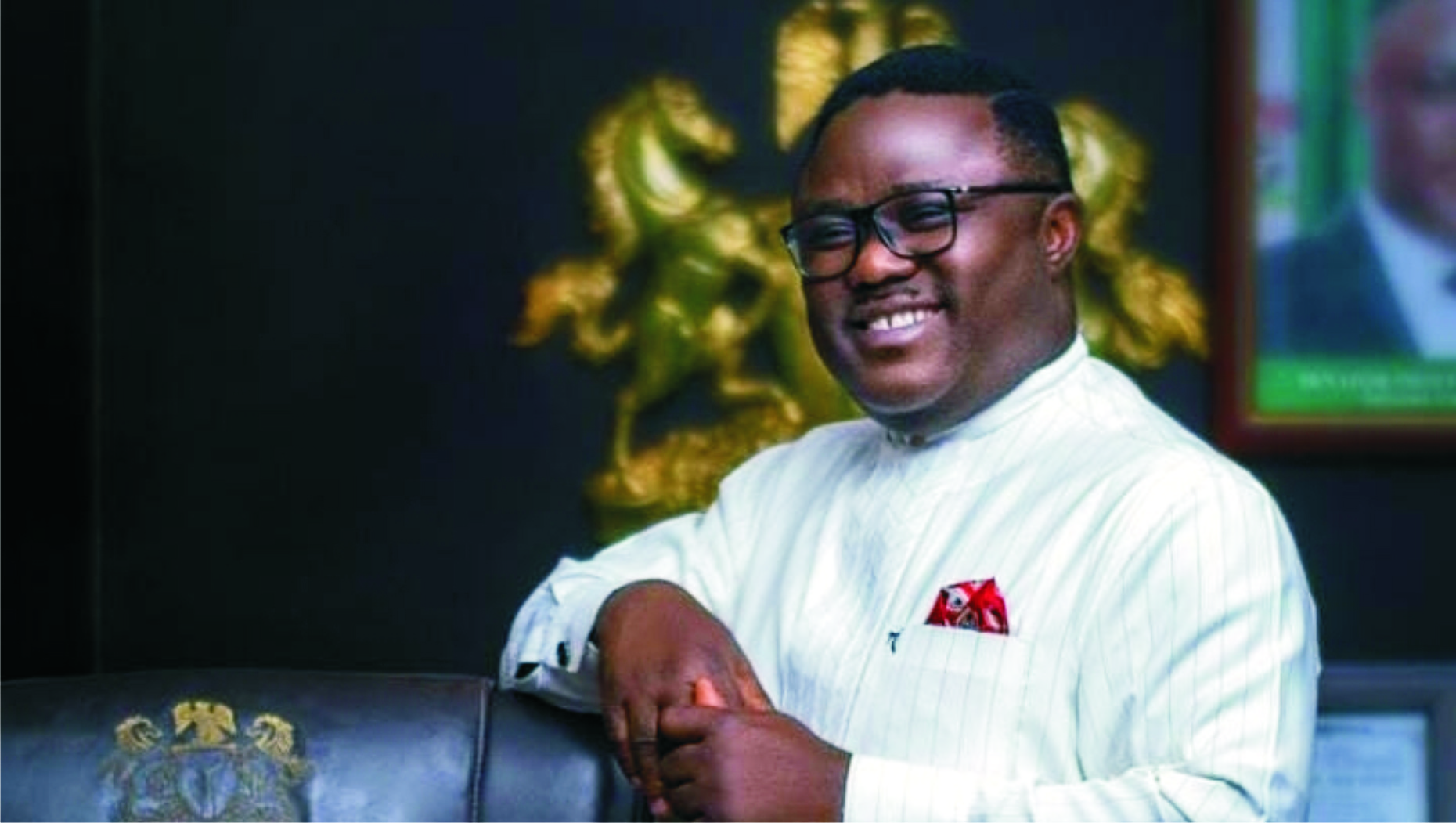 Like Governor Dave Umahi of Ebonyi State before him, Prof. Ben Ayade, Governor of Cross River State, did not take many by surprise when he eventually broke camp with the Peoples Democratic Party (PDP) and pitched tent with the All Progressives Congress (APC), Nigeria's ruling party at the centre on Thursday, May 20, 2021.
A pointer to the fact that Governor Ayade had long signaled his romance with the APC was evident in the statement of welcome by a party chieftain and one-time leader of the 7th Senate of the Federal Republic, Senator Victor Ndoma-Egba, when he noted that Ayade had "consciously navigated the ship of governance in sync with the APC-led Federal Government".
Of course, for a long time, close watchers of the Cross River State Governor had noted how he had openly expressed admiration for the president and leader of the APC while overtly distancing himself from every criticism by the PDP, his party then, against the Federal Government and the ruling party. In fact, it was even obvious to casual observers that all was not well between Ayade and the PDP when he became consistently absent in the meetings of his fellow governors on the platform of the party and other high profile party engagements.
However, there has been some interesting political developments in Cross River State following the defection of the state Chief Executive, and leader of the PDP until that select group of APC governors and other top ranking party leaders stormed the Government House in Calabar to receive him into their fold. Buoyed by the gathering of members of his cabinet, members of the Cross Rivers State House of Assembly led by the Speaker, some National Assembly members from the state, Chairmen of local government councils and their councilors, and other stakeholders in the state including Dame Princess Florence Ita-Giwa and High Chief Asuquo Ekpeyong, Prof. Ayade boldly declared that by virtue of the event of his detection, Cross River State had become an APC state.
As if to prove the point that there could not be another party, particularly the PDP, without the government that he leads, the governor ordered the annexation of the PDP state secretariat and convert all its property into the use of the APC just two days after. Responding to the turn of event at the party secretariat, Christian Ita, Chief Press Secretary to the governor said the PDP could not claim to be the ones to continue to occupy the property as the rent was paid by the governor. He said the rent for the said property was only renewed recently by the same PDP that has now totally collapsed into the APC.
"The same officials of PDP who occupied the property when it was secretariat of the PDP still occupy it, having switched allegiance and moved to the APC with the governor"|, he said.
In a swift reaction, the PDP Federal Lawmakers and Stakeholders Forum in Cross River State dissociated themselves from the governor's move. Addressing a press conference on Friday, May 21, 2021 in Abuja, the forum pledged to remain in the PDP and declared Cross River State as a stronghold of the party.
"As far as I know, till date, the National Assembly caucus remains intact. I don't see any of us leaving. We are legacy members of the party who have been in this party for the past 15 to 20 years. So, we are not going anywhere", Senator Geshan Bassey who spoke on behalf of the lawmakers said, accusing Ayade of not consulting them but insisting that even if he had "we will not follow him".
On the same occasion, Senator Liyel Imoke, former governor of the state, on behalf of the PDP Stakeholders Forum in Cross River described Ayade's defection as regrettable, even though not unexpected.
According to Imoke, an overwhelming number of Cross Riverians remains resolute with the PDP, emphasizing that "our key stakeholders, members of the national and state assemblies, and strategic grassroots mobilisers are still members of our great party. We, as a party, therefore, remain virile and strong. Our shell remains uncracked".
Imoke said "We understand that the people of Cross River, who have stood firmly with the PDP since 1999 and other lovers of the state are deeply disappointed by this move made by a governor, who has won all his elections under the platform of the party. Given the overwhelming support which he enjoyed under the PDP and the fact that PDP has undeniable strong grassroots in the state, we affirm that Cross River remains a PDP state".
As developments have shown, Governor Ayade may not have had the support of all his close functionaries in his voyage as he has had to offload not less than four of his commissioners and a number of aides believed to still be loyal to the PDP.
In a press statement signed by his CPS/Special Adviser Media and Publicity, Christian Ita, the governor, relieved the appointment of Mr Mike Usibe, Commissioner for New Cities Development; Rita Ayim, Commissioner in charge of Women Affairs, Mr Asu Okang, Commissioner for Information and Ntufam Donatus Etim, Commissioner for Climate Change and Forestry.
On the part of the PDP, the regrouping of forces, especially the return of the likes of former governor Donald Duke, has not been without hitches.
Recently, the state caretaker committee chairman and secretary of the party were constrained to issue a warning to party stalwarts to restrain themselves from unguarded statements capable of causing division among their ranks. "The party will like to caution all stakeholders that this is a time for rebuilding, restoration and reconciliation. It is not a time for trading blames.
"The larger purpose of the development of Cross River State should remain our unwavering focus and should insulate party stakeholders from all other distractions", the statement said in reaction to unauthenticated social media post by Ex-Governor Donald Duke accusing his successor in office, Senator Liyel Imoke of running a dictatorial administration.
The party, however, commended the courage of former governor Duke for returning to the party at such a time as this, hoping that his return would further strengthen the party to face the new threat posed by the APC and Governor Ben Ayade.
"We congratulate His Excellency Donald Duke for finding the courage to re-join the party on whose platform he twice contested and won elections as governor of Cross River State.
"It is our firm belief that his coming back to the party is not only indicative of the party's strength in the state, but more importantly, will help in rebuilding a strong and virile party", the statement said.
Prof Ben Ayade may have left the PDP but it is difficult to say if the PDP has left Cross River State. With the regrouping of battle-tested war horses in the state under the umbrella, the governor and his new party may have to work extra hard to dislodge the deep roots of the PDP in the state.
Asked how the governor's move will affect the fortunes of the PDP in coming elections in the state, Senator Imoke said. "I think in the past, you would see that states that have that type of strength, irrespective of a defection, tend at all times to remain strong. There's a reason for that. What you perceive as power will determine how you lead. If you perceive power to be a political party, then you will be moving from one political party to another, but if you understand that power ultimately is the people, and that it belongs to the people, you'll appreciate that it's not about the party.
"PDP in Cross River State has always been about the people and I think we still remain about the people; so the party has endeared itself to the people and as such a movement by the governor does not, of its own, translate to the people moving into another political party because they have already identified strongly with the party-the PDP. It is sort of like what you have in the United States and other countries where there are strongholds – a state like California, it is defined as a Democratic stronghold. Cross River State is a PDP stronghold".
Even Ayade himself is without a doubt that Cross River State is a PDP stronghold but for how long this stronghold will hold is what is now being put to test as the governor has already made inroads into the traditional institution from whom he has extracted the same commitment and support they had always given to successive governors and their political agenda.
However, politics is about politicians and Victor Ndoma-Egba tells Ayade: "As you join us in the progressives fold, my expectation is that your coming will enrich our internal democracy and I enjoin you to be consultative, inclusive, democratic, transparent and accountable because these are the hallmarks of the All Progressives Congress family. I also expect that your presence in the APC will further strengthen the party and improve our electoral fortunes in Cross River State".
Ndoma-Egba's expectations are not just his expectation and those of the members of the APC in Cross River alone, they were the same expectations of the party faithful in Rivers State in 2015 and the ones in Edo State through the reign of Adams Aliu Oshiomohole. Whether the APC members in the Peoples Paradise will have a different experience remains to be seen.
What is certain is that the South-South region has not been a welcoming environment for the APC and it does not appear as it is ready to change that disposition just yet because of Prof. Ayade. He may just soon find out that what could flourish in the Southeast may require humongous effort to sprout on South-South soil.
By: Opaka Dokubo