Reps Under My Leadership Gave Buhari Maximum Support –Dogara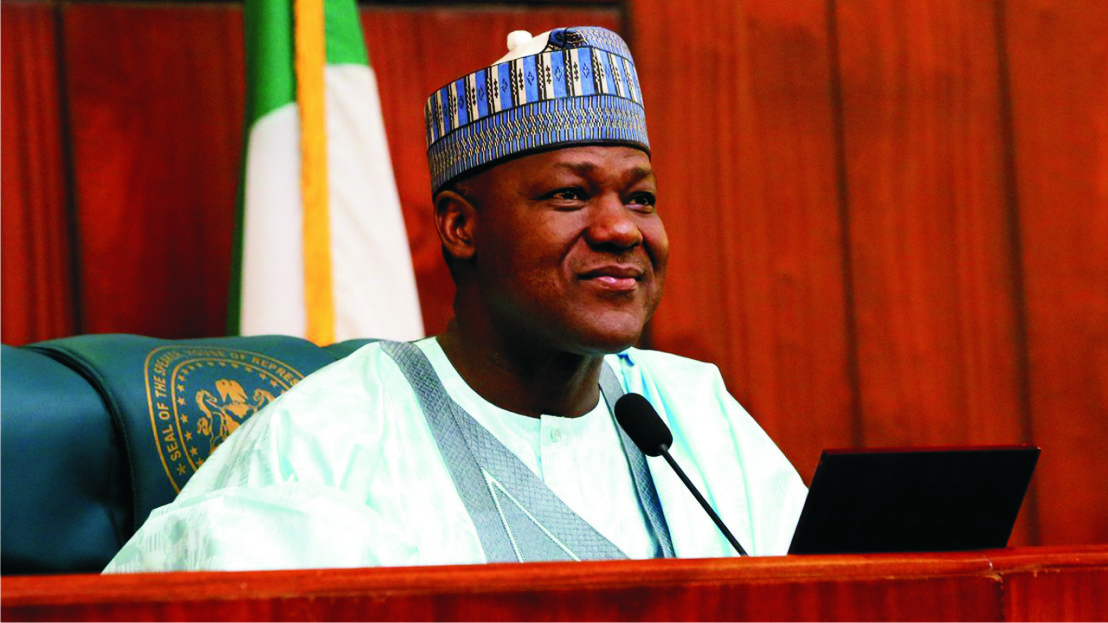 Speaker of the House of Representatives, Yakubu Dogara, said on Wednesday that the House, under his leadership, cooperated fully with President Muhammadu Buhari's led executive arm of government.
Dogara specifically said that the eight House of Representatives always gave speedy consideration and passage to legislation and other requests forwarded by the President.
The executive bills, he added, were aimed at fast-tracking implementation of the Buhari administration's policies and plans.
Dogara,  according to a statement by his Special Adviser on Media, Turakh Hassan,  stated this  in Abuja when he received the Euro Knowledge Award in recognition of his exemplary leadership.
He noted that there were times the House passed executive bills within two days or one week.
He added that the eighth House of Representatives remained the most performing in Nigeria's political history from independence in 1960 to date.
Dogara said, "We have done exceptionally well. It is on record that this has been the most productive National Assembly ever, as well as unparalleled House in the history of the House of Representatives.
"We hope that those who are coming after us, those who will take over from us will do better and be able to rededicate themselves and to achieve the ideals they set out for themselves.
"When we started out, it was our desire and thank God we can say today that we have cleaned up virtually all laws we inherited from even 1800.
"Before we embarked on this massive exercise, some of our Law books were still containing Pounds Sterling, in some laws, some addresses in the United Kingdom were even mentioned.
"To the credit of the eighth assembly, all those things are no longer reflected in the body of our laws.
"Anyone who thinks we have not supported the Federal Government enough in the bid to create a conducive business environment to attract better investment into Nigeria should check what we have done in the area of the ease of doing business in Nigeria.
"There were times when we ensured that within days or weeks, we passed these bills that were required to jumpstart this process to bring Nigeria out of recession and prosper.
"This made Nigeria jump about 24 places in the Global Index of the world ranking of nations in the Ease of Doing Business," he added.

Birthday: Wike In A Nutshell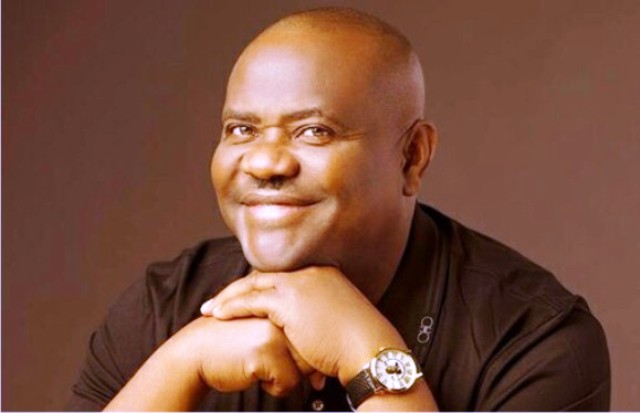 Don't just count your years, make your years count". The immortal admonition of George Meredith appears to have been taken to heart by Governor Nyesom Ezenwo Wike whose life clearly tells of a man who determined very early to make a remarkable difference in the social, political, economic and administrative circumstance of his environment.
Born December 13, to Rev and Mrs Nlemanya Wike of Rumuepirikom in Obio/Akpor Local Government Area of Rivers State, Chief Nyesom Wike holds degrees in law from the Rivers State University of Science and Technology, Nkpolu, Port Harcourt now Rivers State University and Political and Administrative Studies from the University of Port Harcourt, Choba.
After a brief private practice, Chief Wike's illustrious political career kicked off on a high when he was elected Chairman of Obio/Akpor Local Government Council at the advent of Nigeria's present democratic journey in 1999. That tenure ended in 2002. He was re-elected into the same office in 2004 for another three-year tenure.
While in office as local government chairman, Chief Wike was elected Deputy President and later President of the Association of Local governments of Nigeria (ALGON) and also represented Africa on the executive committee of the Commonwealth Local Government's Forum. He was voted the best performing local government chairman and played pioneering roles in national security and primary healthcare in the country.
From October 26, 2007 and May 28, 2011, Chief Wike served as Chief of Staff, Government House, Port Harcourt with Rt Hon Rotimi Chibuike Amaechi as governor. However, on July 14, 2011, he moved up to the national stage when he was appointed Minister of State for Education by President Goodluck Ebele Jonathan.
Consequent upon a federal cabinet re-organisation, Chief Wike transformed into Nigeria's Supervising Minister of Education on September 12, 2013. On the saddle, he introduced for reaching reforms in the basic as well as the tertiary education sub-sectors.
Under his watch, the federal government of Nigeria established four new federal polytechnics, with one sited in Bonny, Rivers State. It is also on record that he facilitated the immovative N1.3trillion intervention fund revive public universities in Nigeria. To this end, no fewer than 51 federal and state owned polytechnics had life lives in infrastructural development while colleges of education had micro-teaching laboratories constructed for them.
For his efforts, the Nigerian Pilot Newspaper named him the Best Performing Minister of the Federation in 2011 while the African Network Campaign on Education for AU (ANCEFA) awarded him the Policy Champion Award for Africa in appreciation his roles in the creation of quality access to education for Nigerian children.
According to Richele Goodrich "You were born and with you endless possibilities, very few ever to be realised. It's okay. Life was never about what you could do, but what you would do." Preparatory to the general election in 2015, Chief Wike resigned his ministerial appointment in 2014 and joined the race for the Rivers State gubernatorial contest. Of course, he won the election and was subsequently sworn in as the 6th democratically elected governor of Rivers State on May 29, 2015.
That mandate was renewed in 2019 consequent upon a superlative performance that saw his detractors as well as admirers labeling him Nigeria's "Mr Projects".
As chief executive officer of Rivers State, Governor Nyesom Ezenwo Wike has garnered a surplus number of awards, recognitions and conferment's in celebration of his excellent service delivery credentials in outstanding administration, focused and visionary leadership and an uncommon display of political acumen from within and outside the shores of the country.
The latest of his recognitions and endowments is the "Dike Oha I" of Ikwerre Land" conferred on him by the entire chiefs and people of Ikwerre ethnic nationality on Saturday, December 7, 2019 in Port Harcourt.
"To me, a birthday means celebrating the presence of an individual in our lives", so says Meeena Bajaj and this is true of not just the immediate family of Governor Nyesom Ezenwo Wike who turns 53 today but also for Nigerians in general and Rivers people especially who have had the benefits of his mida's touch.
By: Opaka Dokubo

Omo-Agege Initiates Electoral Act 2010 Amendment Bill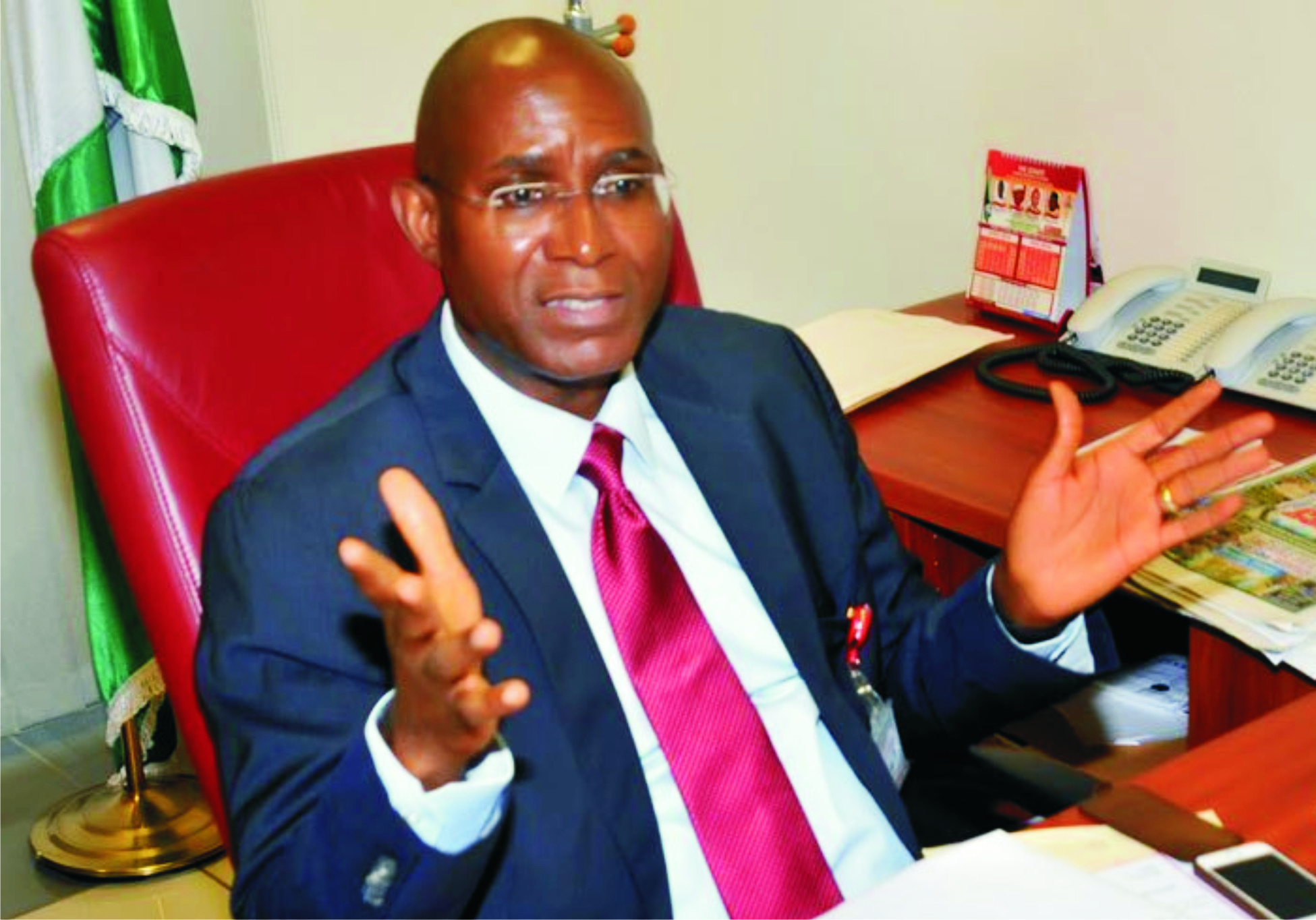 Deputy Senate President, Ovie Omo-Agege on Monday said, he had introduced a bill for comprehensive amendment of the Electoral Act No. 6 of 2010.
Omo-Agege said this at the Nigeria Civil Society Situation Room Stakeholders Forum on Elections, organised by the coalition of more than 70 civil societies in Abuja.
He said the bill, co-sponsored by Sen. Abubakar Kyari of Borno North Senatorial District, was now making its way to public hearing, having scaled Second Reading with overwhelming bipartisan support in the Senate.
"It is a decisive response to a plethora of our Supreme Court's decision inviting the National Assembly to make sensible amendments to the Electoral Act.
"And I believe it is responsible for us to take the apex court's constructive guidance on issues that fundamentally affect our democracy.
"This apart, Section 153 of the Electoral Act, 2010, as amended, specifically and expressly empowers INEC to "issue regulations, guidelines, or manuals for the purpose of giving effects to the provisions of this Act and for its administration thereof.
"The pervasive non-compliance with the Guidelines, Regulations and Manuals, would carry clear consequences for people who think violating electoral due process is a rewarding exercise.
"The proposed Bill to amend the Electoral Act would focus on resolving issues surrounding INEC's introduction of modern technologies into the electoral process, particularly accreditation of voters.''
Omo-Agege said that the bill would also mandate INEC to publish the Voters' Register for public scrutiny at every Registration Area and on its website, at least seven days before a general election.
According to him, it also mandates INEC to suspend an election in order to allow a political party that loses its candidate before or during an election to conduct a fresh primary to elect a replacement.
He said the bill would grant agents of political parties the right to inspect original electoral materials before the commencement of election, define over-voting to include situations where "total votes cast also exceed total number of accredited voters''.
According to the lawmaker, it also provides greater clarity and transparency in the process of reaching the final announcement of election results, starting with sorting of ballots, counting of votes among others.
Omo-Agege said the bill would mandate INEC to record and keep relevant detailed information of results sheets, ballot papers and other sensitive electoral materials used in an election, with clear consequences for violation.
He said the bill also provided sanctions for giving false information on registration of a political party, and that failure by INEC and others to comply with any provision of the Act carried clear and adequate sanctions.
INEC Chairman, Prof. Mahmood Yakubu, who was represented by Mr Festus Okoye, Chairman Information and Voter Education, said the Commission was committed to electoral reforms that would strengthen the power and value of the vote.
Yakubu said the Commission would work assiduously with critical stakeholders in the electoral process in providing clarity, removing ambiguities, plugging existing lacuna in laws and constitutionally implementing those aspects of the law that guaranteed the credibility of elections.
"The Commission will definitely send its proposals to the National Assembly to clearly state aspects of the existing Law it supports, aspects that need further retooling, and new proposals that will strengthen the electoral process and the regulatory functions of the Commission.''
Mr Abubakar Malami, Attorney General of the Federation and Minister of Justice, said the President Muhammadu Buhari-led administration was committed to tackling electoral fraud and violence through the establishment of an Electoral Offences Commission.
Malami who was represented by Ms Juliet Ibekaku, Senior Special Assistant to the President on Ethics and Justice, said the government was already working with the 9th National Assembly with a view to ensuring an early passage of amendments to the Electoral Act and the Election Offences Commission Bill into law.
Earlier, Mr Clement Nwankwo, Convener, Nigeria Civil Society Situation Room, said the objective of the event was to discuss the current state of the electoral environment in the country.
Nwankwo said it also aimed to make recommendations and suggestions that would improve the political and electoral process in Nigeria.
"We believe INEC has the responsibility to be a key driver of the much needed change in the electoral sector,'' he added.

'We Are Confident Jonathan Won't  Defect To  APC'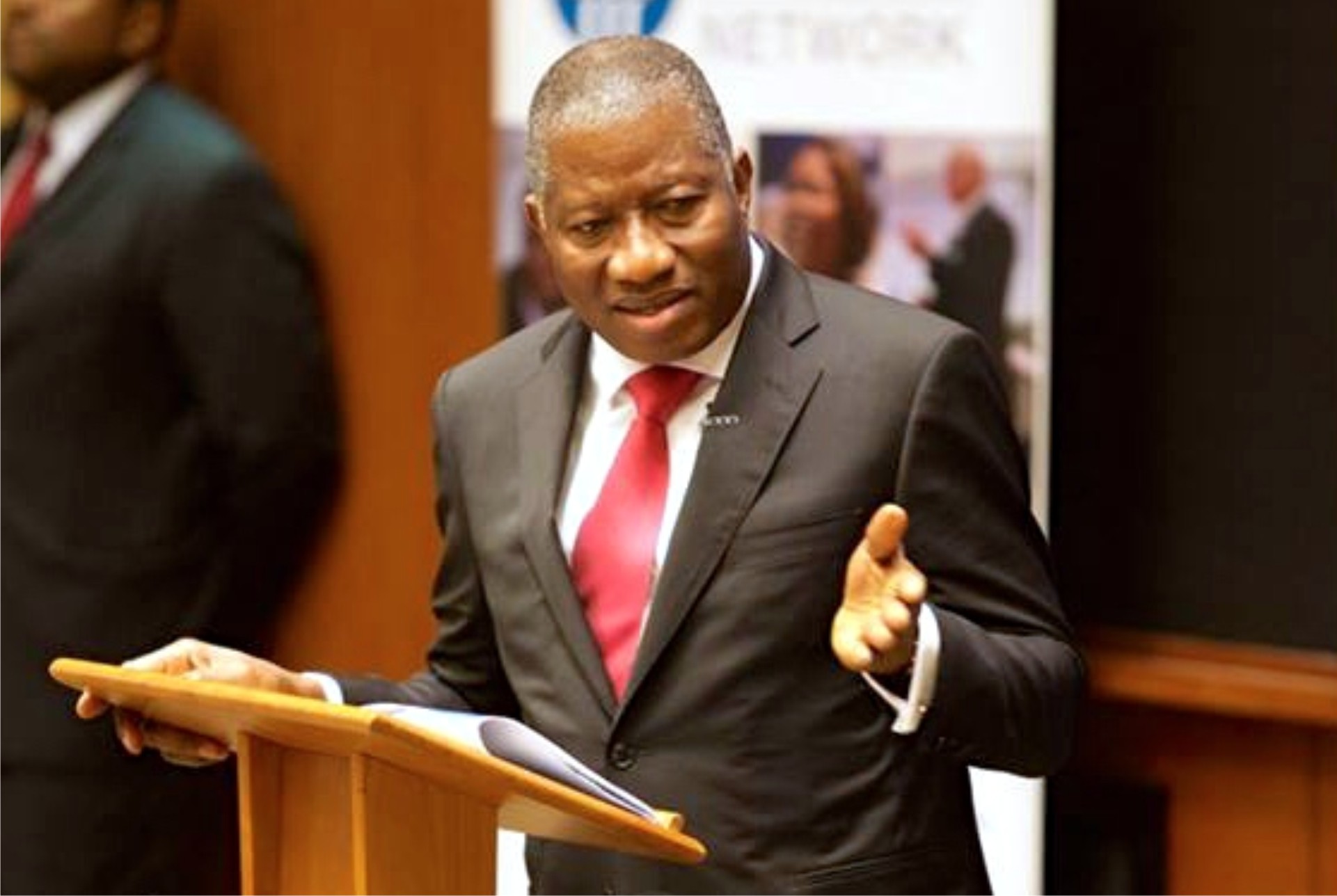 The Peoples Democratic Party (PDP) last Monday said it was confident that former President Goodluck Jonathan will not dump the party for the ruling All Progressives Congress (APC), no matter the amount of pressures piled on him to do so.
Speaking with newsmen  a member of the party's National Working Committee (NWC), who spoke on condition of anonymity said while they were aware of the scheming by the APC to lure the former President into its fold, it was confident that Jonathan will never leave the PDP.
He said the former president took the decision to support Lyon based on "personal reasons owing to the disagreement he had with Governor Dickson and not because of his interest in joining the APC".
" Yes, we have heard about it too. But we are not sleeping over it at all. We know former President Jonathan as a very loyal party man and one of the pillars of our great party. We are confident he will not join the APC no matter how they try to convince him.
" I don't want to go into details but from what we witnessed in the Bayelsa election, the people are not happy with the candidate anointed by Governor Dickson who was the candidate of the PDP. If that is the decision of Bayelsans, then I think the former president who  is a tested democrat will align with that decision, irrespective of where the candidate the people wants comes from".
Also speaking with our correspondent on whether the PDP has taken any action against Jonathan over his role in the party's loss during the Bayelsa governorship election, the party's National Publicity Secretary Kola Ologbondiyan,said he was not aware if any letter was written by the party to the former President.
Ologbondiyan, who said there is no case concerning Jonathan at the national level said as a member of the Bayelsa state chapter of the party, if the former president had committed any wrongdoing, it was the state chapter of the party that will bring the report to the national level for action.
That, according to him nothing has not been done as at Monday.
" I will have to ask the National Secretary  if  that was done because I am not the one that will write the letter.  We are concerned about the loss of our party.
"Right now, there is no issue before us concerning the former President. The PDP is procedural. We work with procedures.  If there were issues  in a particular state, the state chapter will have to bring the issue before the national body before  any action can be taken. That is the procedure"  he said.