Using Food To Manage Diabetes
Diabetes is an ailment majorly caused by poor dietary habits that overwhelms the body with too much carbohydrate, such that it cannot be properly managed and the excess leads to high sugar level that the system cannot manage again.
Though the body need carbohydrate to sustain energy, excess carbohydrate put the system under pressure. Many diabetic sufferers have fallen 'into diabetic coma" because they continue to eat food that overload the sugar such that the body cannot process them.
Normally diabetes is one to abnormal functions in the assimilation of starch and sugar. The Isles of Langerhans, little clusters of cells located within the pancreas, manufacture insulin. This is a hormone necessary for burning, up of sugar in the body. Thus when insulin is insufficiently secreted, an excessive amount of sugar accumulates in the blood. Since excessive starch consumption is the major cause, the drugless approach to manage diabetes is aimed at helping to clean up and eliminate excess sugar in the body.
A naturopathic practitioner M.O. Garten recommends raw food programme for his diabetic patients. These patients are allowed to eat these raw foods for four days. The foods include green beans, onions, potatoes, garlic and grapes among others.
Garten claim that when diabetic patients are put under a regime of raw food their blood sugar is normalized, the sugar in their urine also diminishes to a considerable extent.
He stressed that, "diabetics need foods that are not chemically treated. Today's' harsh preserved and chemically sprayed foods leave a chemical residue in the diabetics system that is like adding fat to fire".
Instead of consuming, processed foods, the diabetic is advised to eat organic foods, for natural foods.
For instance, he recommends that a diabetic should devote two days per week to a diet of natural food during which raw grapefruit juice is taken. Nothing else should center the system. Ingredients in this fruit help to oxidate, sponge up and soak up excess sugar. It's a natural way to duplicate the action of insulin.
Garten also recommends antichoke to his patients. Audichoke plants are not common or easily gotten in this dime, but that can be replaced with bitter gourd, a fruit that looks like cucumber but has a bitter fluid. Consuming, some raw slices of bitter good put in salad made up of other fruits such as walnuts, cucumber, cabbage and lemon can help cleanse the body of excess sugar.
After though detoxification and elimination of body sugar, the following foods should be consistently consumed by a diabetic and these should include those that have lots of fiber such as beans, sweet potatoes, brown rice, oats, soya beans, etc.
The America Diabetes Association lists plant based proteins such as beans, nuts, seeds or tofu, fish and seafood, including poultry with low fat as the best for those battling with diabetes.

COVID-19: 'No Challenge In Community Sensitisation'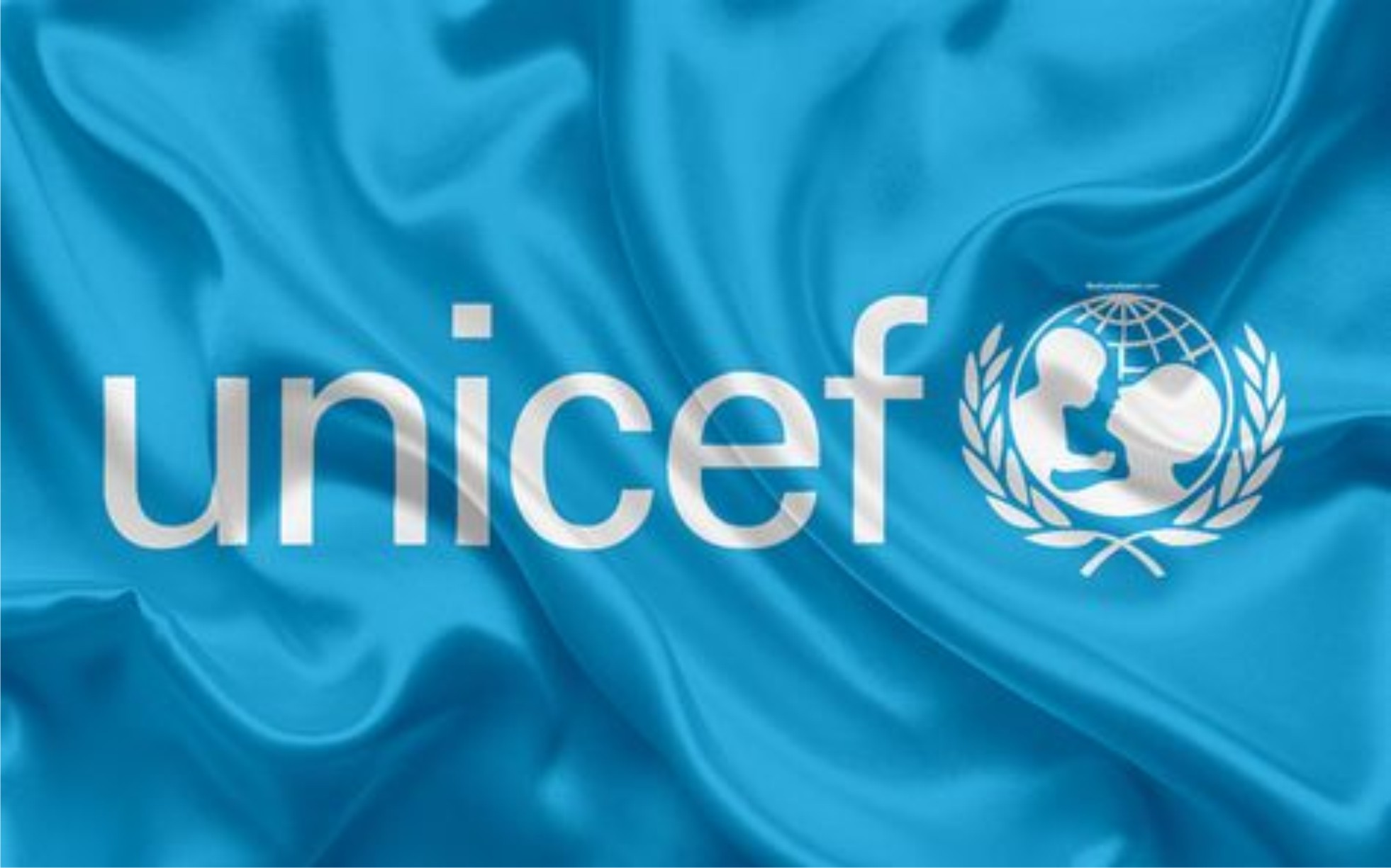 As the fight to prevent the rampaging Coronavirus from infecting Rivers people continues, part of the measures adopted by the United Nations Children's Fund (UNICEF) in reaching out to communities has so far not experienced any notable challenges.
The Lead Coordinator for the State Rapid Response Team for COVID-19, Mr Modekai Ifemide Olowole, who made this known after a recent routine assessment of performance of the Rapid Response Team on sensitization in Obio/Akpor and Port Harcourt LGAs stated that the compliance level has been encouraging.
Olowole, who credited the success recoded so far to the existing mechanism in place, explained that the sensitisation team of the Rapid Response Team (RRT) works with Institutions on ground , adding that: 'We have come together to offer our support.
"What we did was to sensitise the Civil Society Organisations (CSOs) to know how they can engage the communities in whatever they are doing.
"If while doing that they need some support from us, we have a Rapid Response Team (RRT) that are working on ground. They have mobility, they have everything," he said.
According to him, each time any of the Civil Society Organisations has palliatives for instance, to give to members of any community, they use the opportunity to make presentations on COVID-19 preventive measures.
The RRT, sponsored by UNICEF in collaboration with the Rivers State Ministry of Health, and the Rivers State Rural Water Supply and Sanitation Agency (RUWASSA), he said, decided to adopt the method, knowing that many people in the communities are more bothered by how to overcome hunger than COVID-19.
"If you look at it economically, everybody is hungry. If you go to a community and tell them you want to sensitise them on how to wish hands, they will tell you they are hungry," he said.
This, he explained further, is part of what Risk Communication entails, and is the platform through which UNICEF aims to support the state.
"UNICEF's aim is to support the state wherever they are working to pilot a model that is of international best practices and present to the state. That is what we're doing now," he said.

WHO Warns Against Lifting COVID-19 Lockdown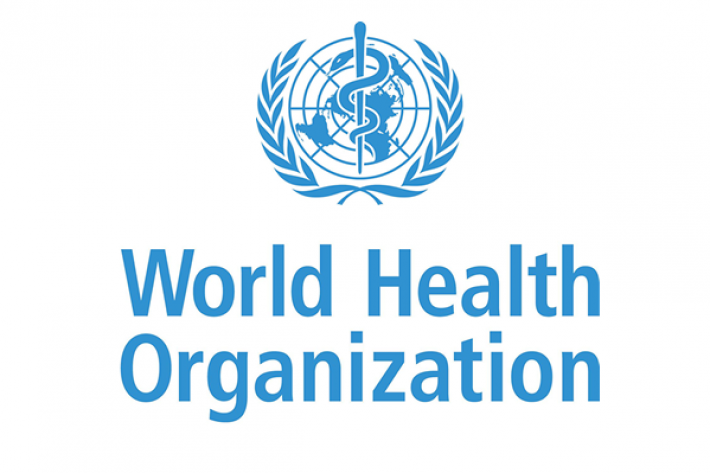 The World Health Organisation, WHO, yesterday urged countries to apply caution in lifting COVID-19 lockdowns, warning of a resurgence of infections if current restrictions were relaxed too soon.
WHO's Regional Director for the Western Pacific, Takeshi Kasai,said this during an online media briefing in Manila, The Tide source reports.
Kasai said that lockdown measures have proven effective by reducing transmission of the highly infectious disease while easing the burden on the overstretched health system.
"This is going to be a long battle. This is not the time to relax," Kasai said.
Instead, he stressed the need to be ready for "a new way of living that strikes the right balance between the measures to keep the virus in check and enable vital parts of the economy and society to function."
Kasai urged people in the region to protect themselves, their family and their community by physically distancing and frequently cleaning their hands.
Others are covering coughs and sneeze as well as staying at home and away from others, especially when sick.
He also urged the private sector to adopt new ways of working, such as establishing staff to work from home where possible and other measures to reduce the risk of infections in the workplace.
"For the government, this means preparing for the worst, having a system that works in every corner of the country to detect and care for people in case of large-scale community transmission," he said.
Already, Kasai said, COVID-19 had upended millions of peoples' lives and had caused a major economic impact on the world.
He said that the governments in the region were making "extremely complex decisions about introducing or enhancing or easing or lifting lockdowns and physical distancing measures.
"As we move forward in these difficult times, our lives, our health systems and approach to stopping transmission must continue to adapt and evolve along with the epidemic."
According to him, until a vaccine is found, the process of adapting to the epidemic will have to become a new normal.
"There is no one-size-fits-all approach to doing this but WHO strongly urges that decisions on measures be guided by public health principles, the lifting of lockdowns, and other measures that need to be done gradually.
"If restrictions are relaxed or lifted before the strong system is in place to identify, isolate and care for this sick, and trace and quarantine their contacts, this will likely lead to a resurgence of diseases.
"As long as the new Coronavirus is circulating, no country is safe from potentially overwhelming outbreaks," he said.
As at yesterday, Ghana had lifted its three weeks lock down imposed to tackle the spread of the disease.

COVID-19: Body Charges Rivers On Thorough Hand Washing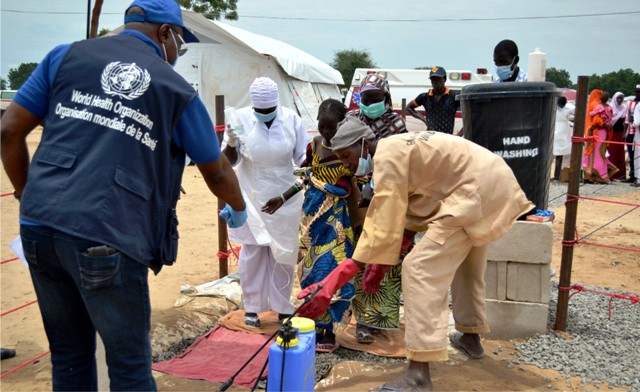 Amidst fears associated with the dreaded Coronavirus, which has been detected in most states, the Rivers State Rural Water Supply and Sanitation Agency (RUWASSA), says it has taken necessary precautionary measures to combat the Coronavirus, also known as COVID-19.
Speaking while fielding questions from journalists, the General Manager of the Rivers State Rural Water Supply and Sanitation Agency (RUWASSA), Mr. Napoleon Adah, said such measures were aimed at raising awareness on proper and regular hand washing, and the use of alcohol base hand sanitiser.
"As an agency saddled with the responsibility of hand washing and personal hygiene, we are working in collaboration with the United Nations Children's Fund (UNICEF) and Rivers State Ministry of Health in order to carry out adequate advocacy and sensitisation to the communities on the inherent dangers of COVID-19," Adah said.
He further commended the Rivers State Governor, Barr. Nyesom Wike for his effective leadership to curb the spread of the virus in Rivers State.
According to him, there are several committees set up by the Governor to create adequate awareness in the area of COVID-19. This, he said has invariably made the state to be Coronavirus free.
The RUWASSA boss, who is also an environmental disaster risk management expert, noted that the agency in collaboration with UNICEF is currently working out modalities to provide automatic hand washing facilities to the various LGAs of Rivers State.